We use affiliate links. If you buy something through the links on this page, we may earn a commission at no cost to you. Learn more.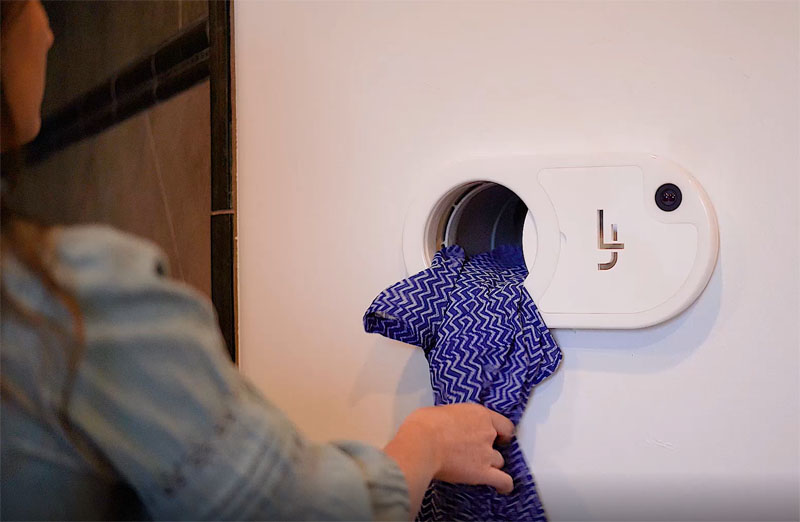 NEWS – Let's face it, doing laundry sucks.  It gets especially bad if you have a big house, and kids and have to track down their grimy duds and schlep them to and from the laundry room.  That's where Laundry Jet comes in.
Laundry Jet is a custom system that gets installed in your home that literally sucks your laundry from wherever it is and delivers it to your laundry room.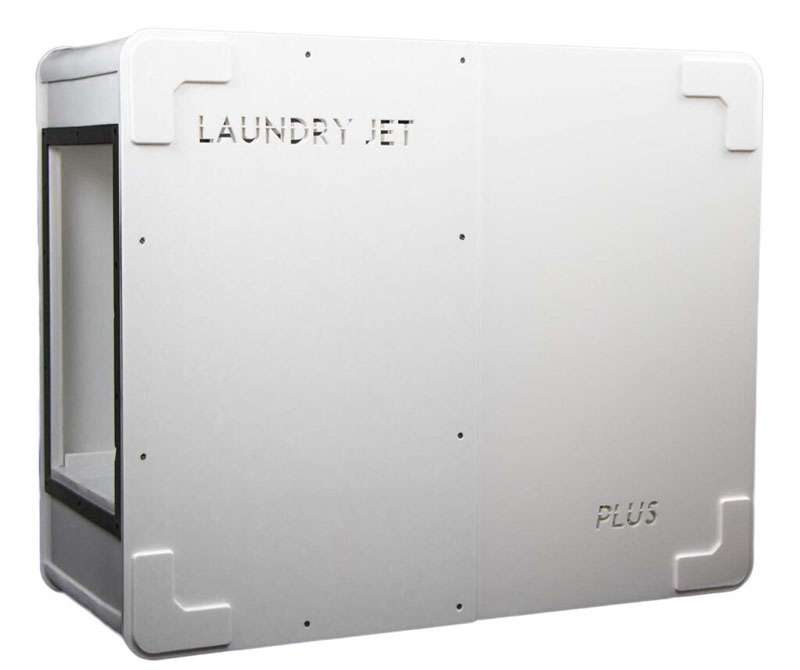 The core of the system is one of two models that provide the suction to pull the laundry.  Then, you install four to eight manual or automatic ports throughout your home, depending on the system.  These are connected with piping that transports the clothes, bedding, towels, and other laundry items from bedrooms and such, delivering them right to where your washer sits.
Your Laundry Jey system can even be customized with a single return unit that can transport your clean clothes to a central distribution point, eliminating the need to carry anything.  Of course, all the folding and hanging is still up to you since Foldimate never came to fruition.
Unfortunately, since every installation is custom, there is no pricing available as every quote is unique.  I'm guessing that it isn't cheap. Interested? Check out the Laundry Jet website for all the details.