We use affiliate links. If you buy something through the links on this page, we may earn a commission at no cost to you. Learn more.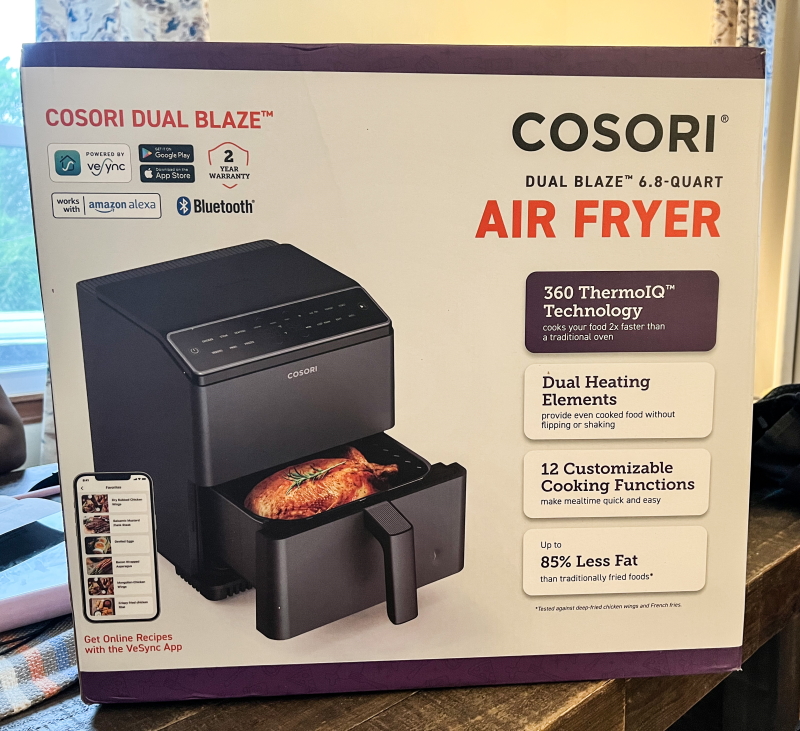 REVIEW – Several years ago, I tried my first air fryer, and loved the way it cooked and the fact that it did so without oil and other unhealthy additions. Over the years, these devices have improved and are able to cook entire meals still in a healthy and tasty way. For the past few months, my wife has been hinting about needing to replace the Air Fryer we had with something with more capabilities, automation, and capacity. Enter the Cosori Dual Blaze 6.8QT Smart Air Fryer.
What is it?
The Cosori Dual Blaze 6.8QT Smart Air Fryer features powerful 360 ThermoIQ Technology and convenient smart capabilities. It boasts a sleek, compact design with a touchscreen and a companion app.
What's in the box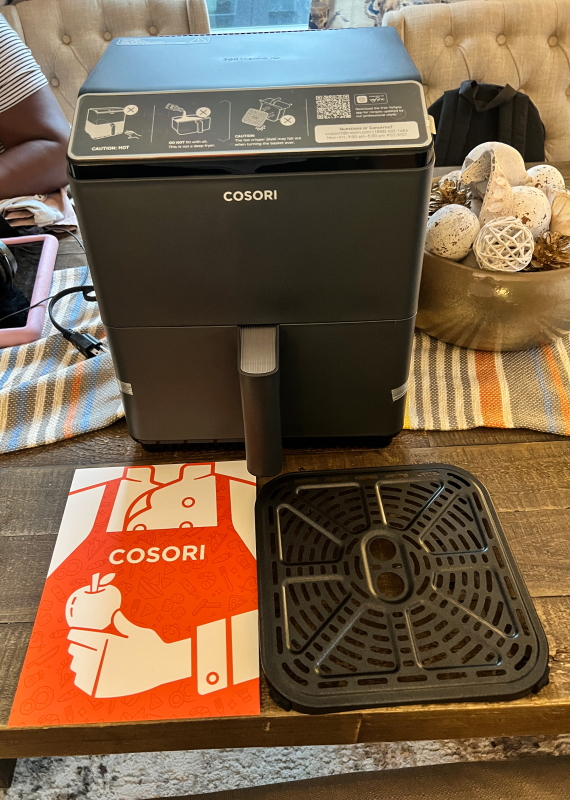 1 x COSORI Dual Blaze 6.8-Quart Air Fryer
1 x User Manual
Design and features
Features
360 ThermoIQ Technology: Dual heating elements cook both sides of your food evenly without needing to shake or flip.
12 Customizable Functions: Chicken, Steak, Seafood, Veggies, Fries, Frozen, Air Fry, Reheat, Broil, Roast, Bake, and Keep Warm.
Smart Control: Control your air fryer remotely, and monitor cooking progress with the VeSync app.
Guilt-Free: Enjoy your same fried favorites with up to 85% less oil than traditionally fried food.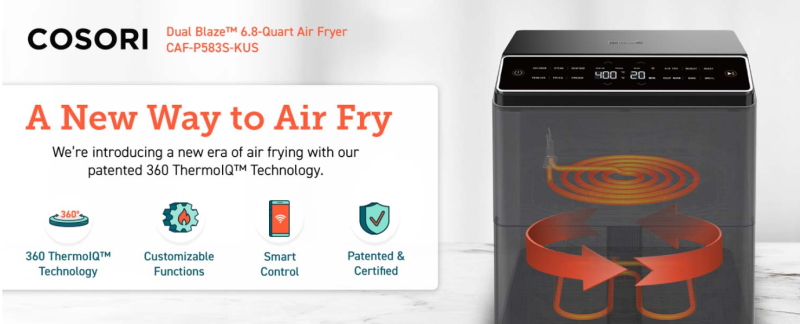 Specifications
Power Supply: AC 120V, 60Hz
Rated Power: 1750W
Capacity: 6.8 qt / 6.4 L (serves 4–6 people)
Temperature Range: 175°F–400°F / 80°C–205°C
Time Range: 1–60 min
Dimensions: 11.7 x 12.9 x 13.8 in / 29.7 x 32.7 x 35.2 cm
Weight: 13.7 lb / 6.22 kg
The Cosori Dual Blaze 6.8QT Smart Air Fryer is made mostly of metal with a few plastic/ABS parts. It has coils on the top and bottom inside and a touchscreen that spans the width of the front of the device. there are vents on the top and back. The cooking tray included an internal tray that allows oil to drain below and away from the food.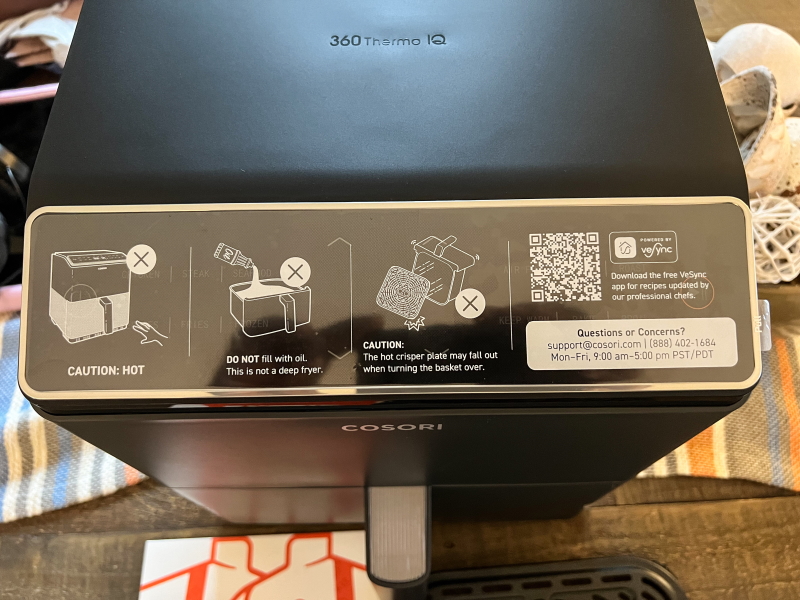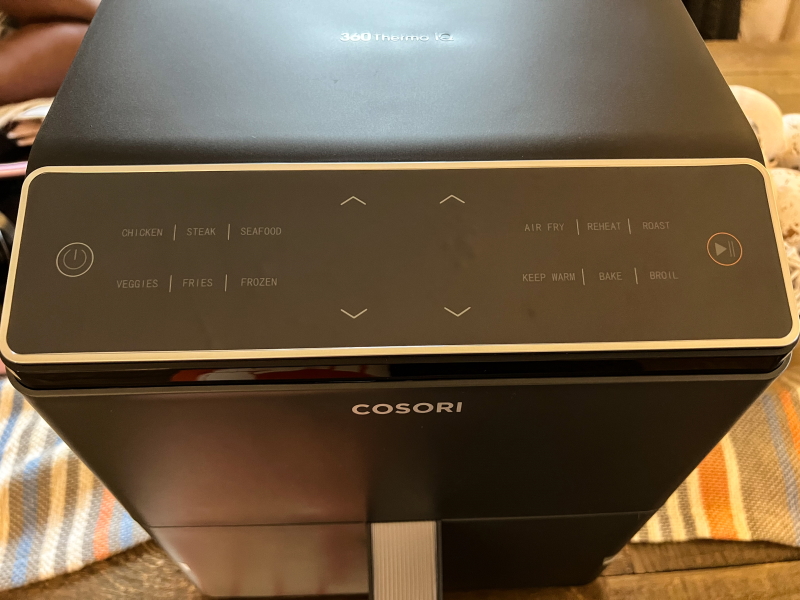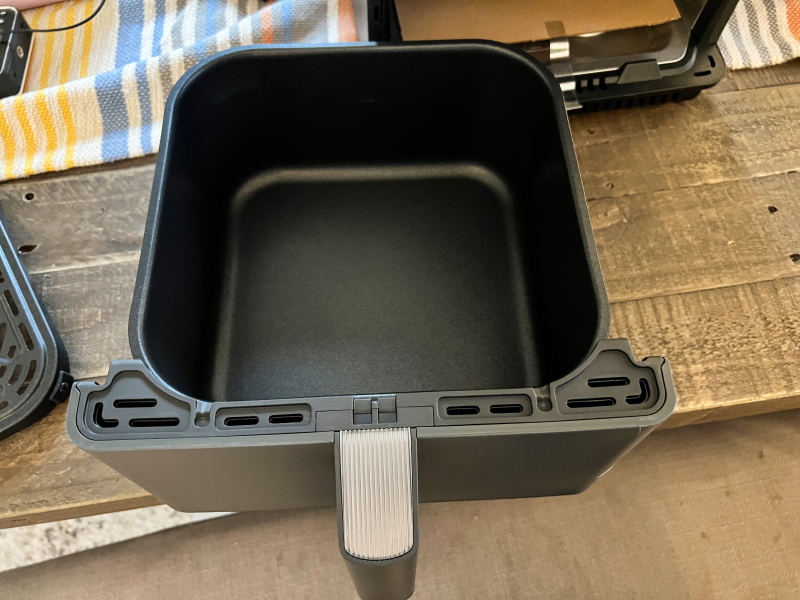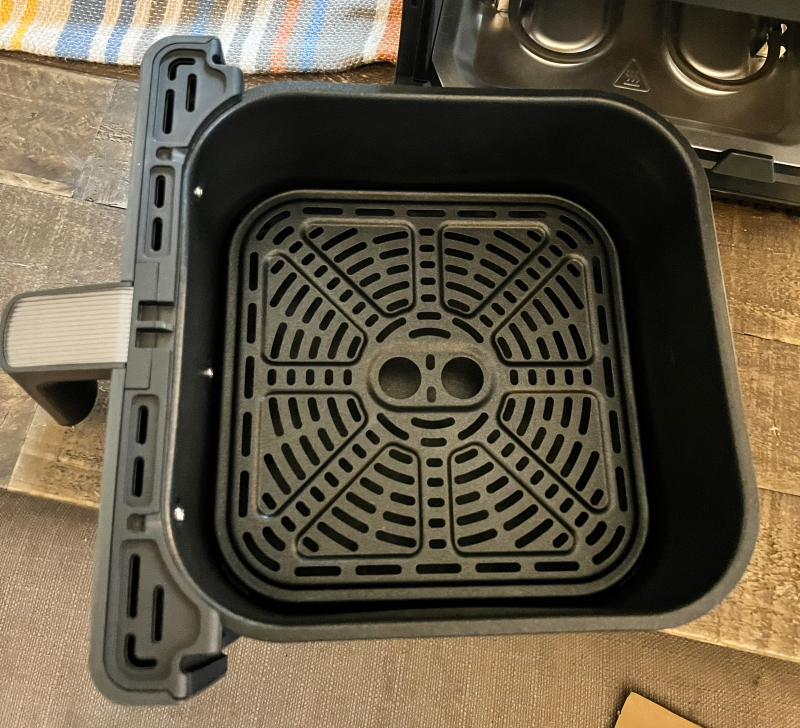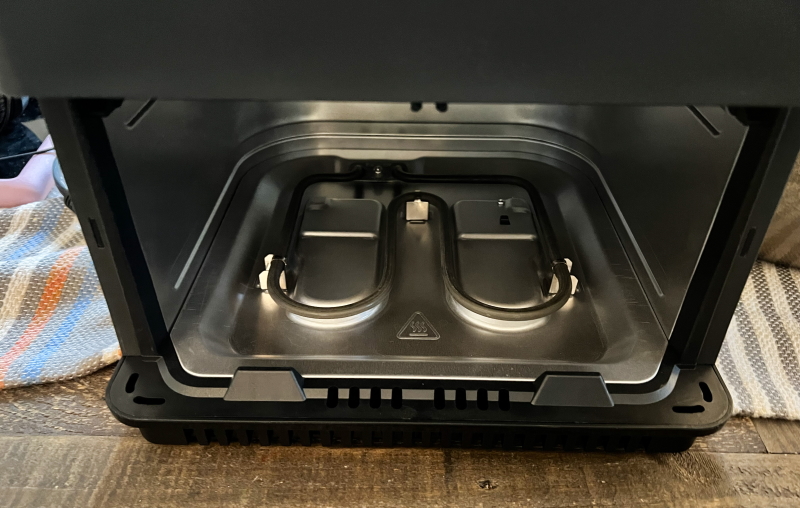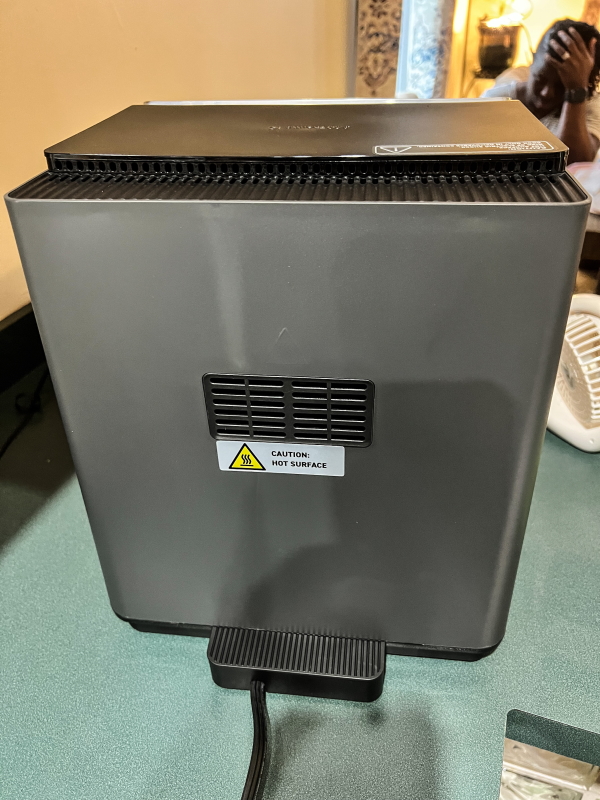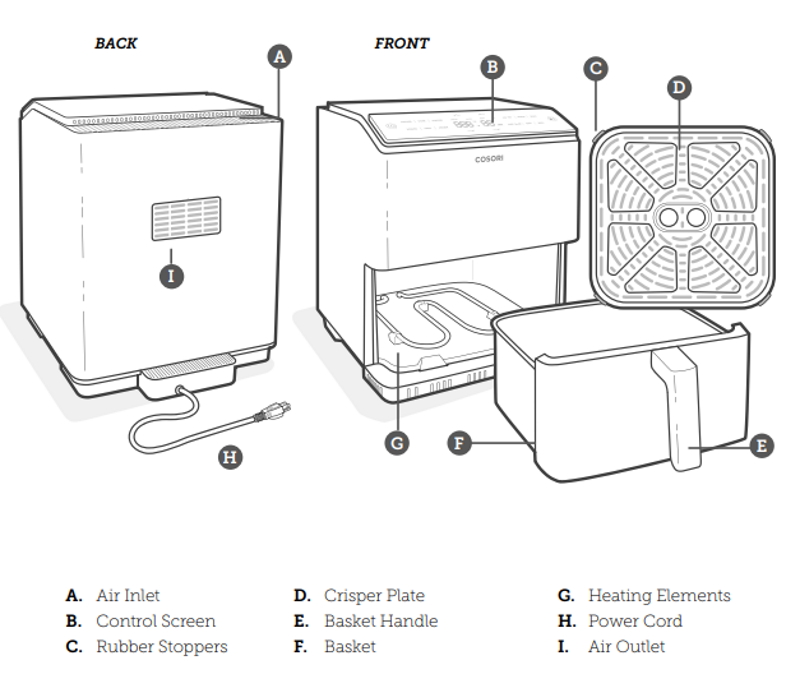 Performance
Once you plug in the Cosori Dual Blaze 6.8QT Smart Air Fryer, the touchscreen comes alive with a default time and temperature. There are pre-programmed buttons for a few dishes that allow you to select the best cooking temperature and time with the touch of a button. You can also choose to cook and how to cook such as broiling, or just reheating.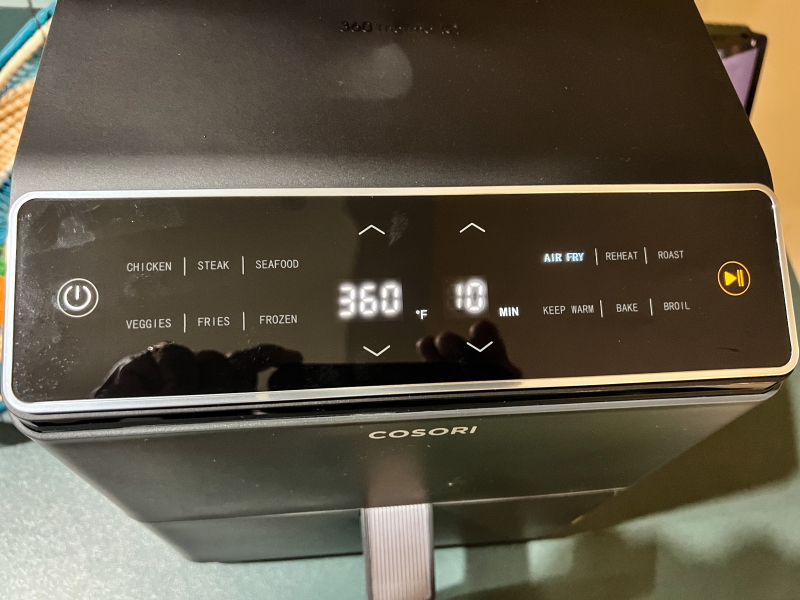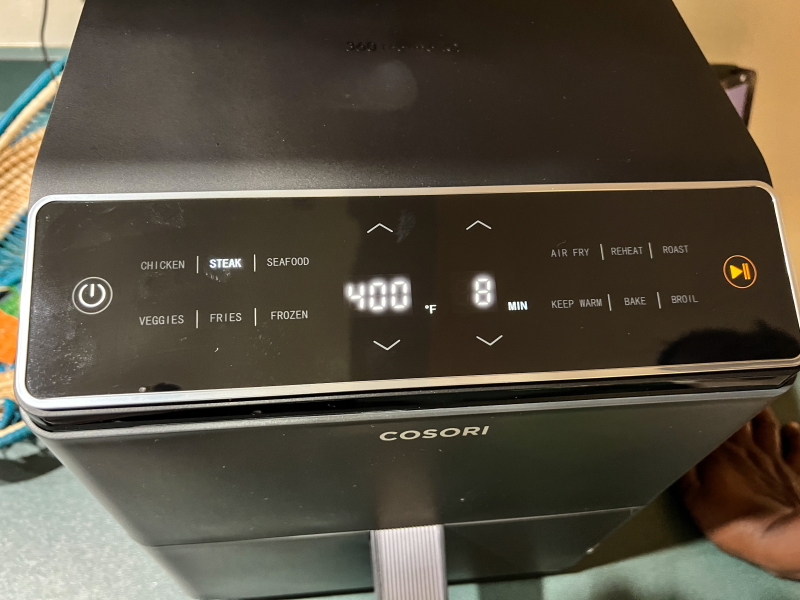 Here are the simple steps:



You are also able to use the app to program cooking, plan meals and diet, try recipes, and a host of other really great offerings. Here are some screenshots from the app to give you a good idea of what it offers:
French Fries were the first test and the kids loved them: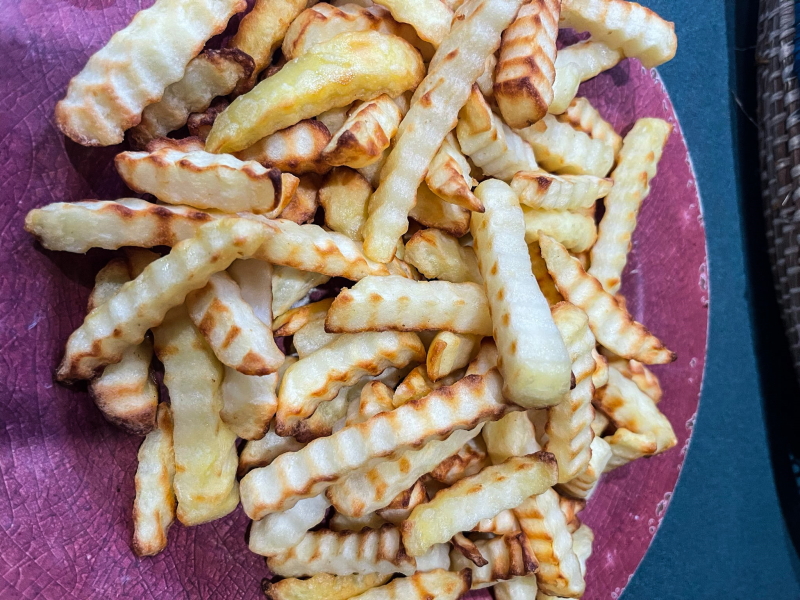 The following photos are of some delicious chicken wings that my wife made in the Cosori Dual Blaze 6.8QT Smart Air Fryer. She used the app and suggested cooking time, but then added a few more minutes because she likes her wings really well done: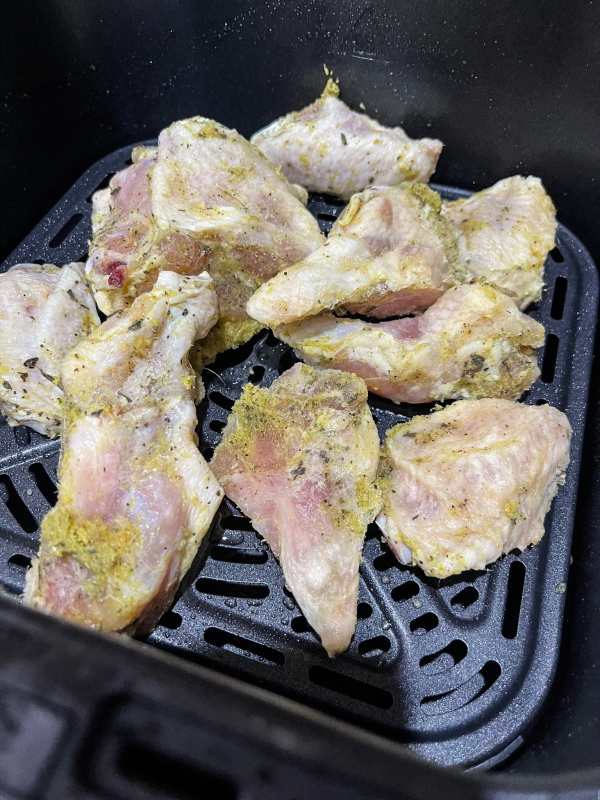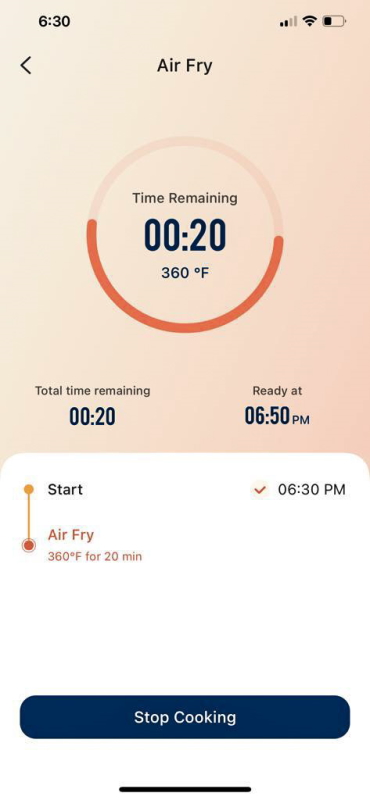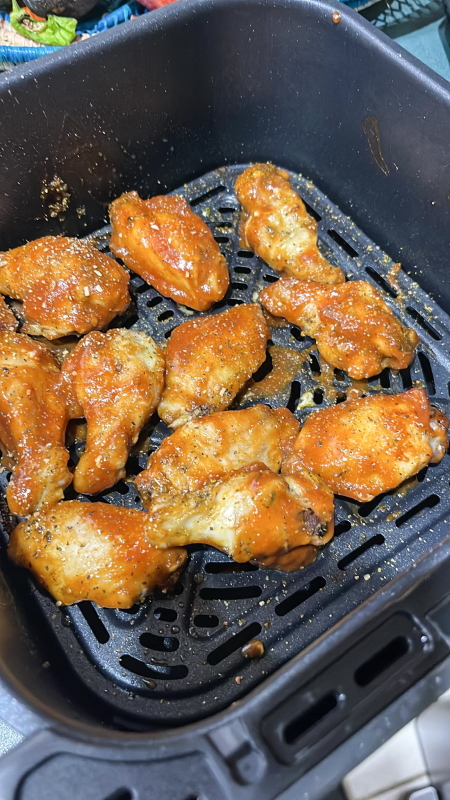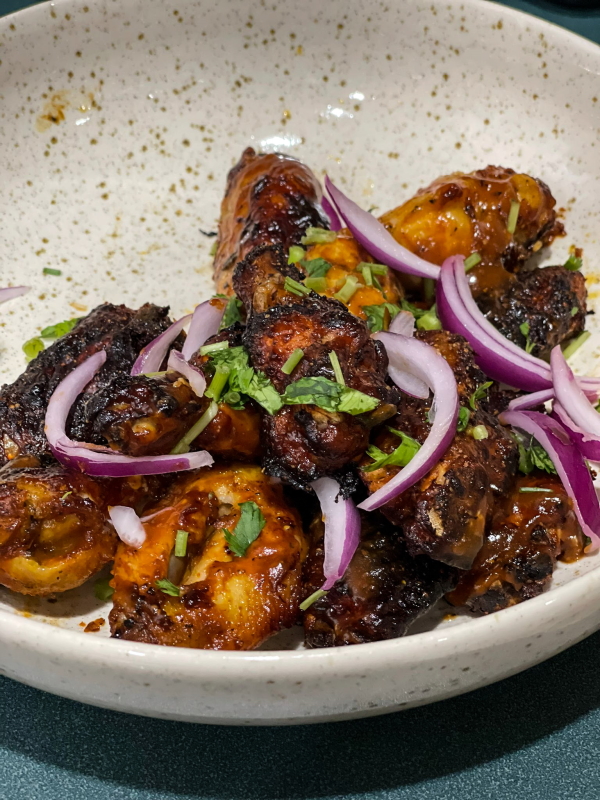 What I like
The sleek design style
The ease of use both of the fryer and the app
The quietness of its operation
The well-cooked final product
The size of the food basket
What I'd change
I really like this fryer. Nothing I would change at this time.
Final thoughts
My wife really likes the Cosori Dual Blaze 6.8QT Smart Air Fryer. She loves the way it cooks and the options that the app provides including communicating with her while it cooks and when it is done. She also likes the capacity. I/she give(s) the Cosori Dual Blaze 6.8QT Smart Air Fryer a well done and two thumbs up!
Price: $179.99
Where to buy: vesnyc.com (Use coupon code: Fryer01 to save $40) and Amazon
Source: The sample for this review was provided by Cosori.