We use affiliate links. If you buy something through the links on this page, we may earn a commission at no cost to you. Learn more.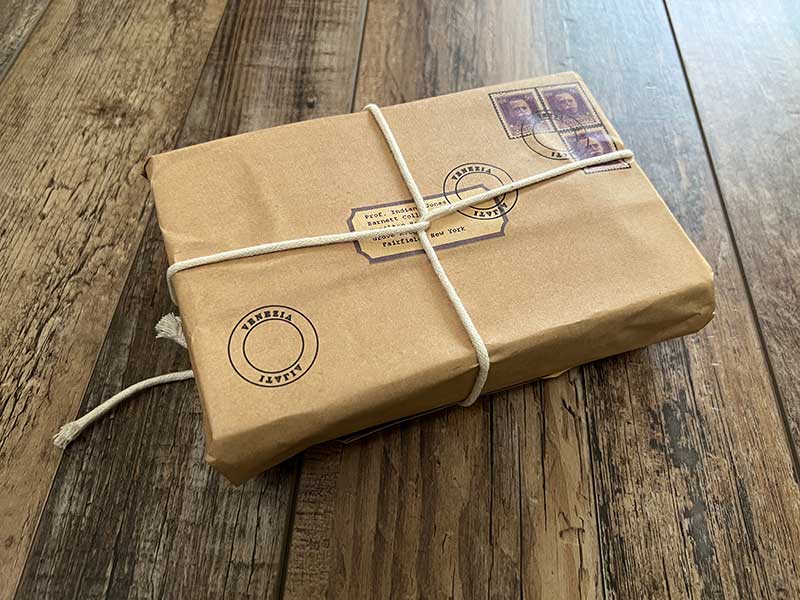 REVIEW – If you're a regular here at The Gadgeteer, you already know that love journals. But you might not know that I also love the Indiana Jones movies and those movies solidified my love of diaries in journals when they showed the "grail diary". So when I saw an opportunity to buy a replica, I threw caution to the wind and ordered one. Let's see if it was money well spent or money squandered.
What is it?
The "grail diary" was a worn handwritten diary from the Indiana Jones and the Last Crusade movie. It was the character Doctor Henry Jones, Sr's diary where he collected all of his findings on the topic of the Holy Grail.
*Image of the grail diary is from the Indiana Jones Fandom page.
What's in the box?
On the site where I ordered the grail diary replica, it was advertised to be a "stunning hand bound replica" with the image below.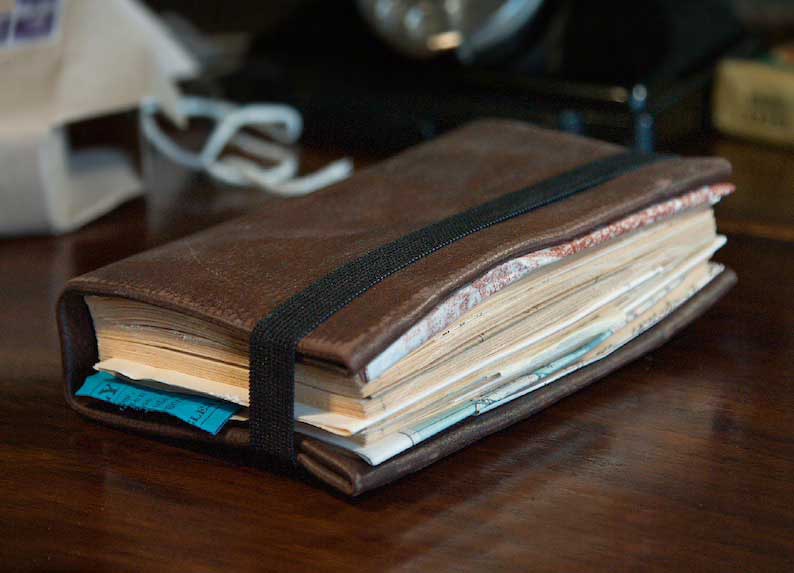 But what I received looks like this: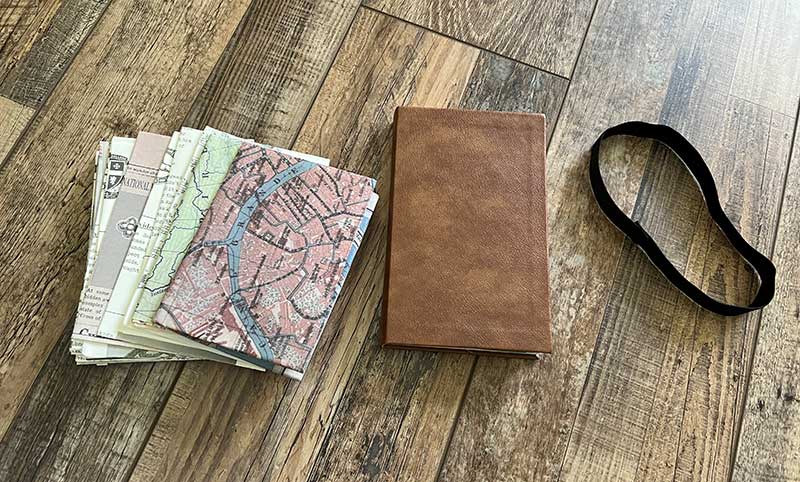 As you can see, the book looks brand new and is not bound in leather, but just a brown covered modern machine bound book with an elastic band holding folded documents.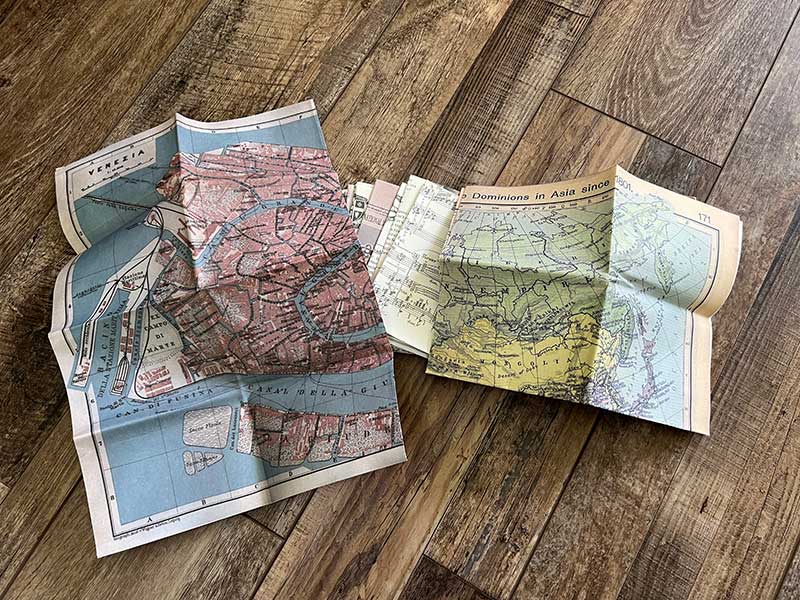 Maps, telegrams, and other documents (watch the video below to see all of the included documents).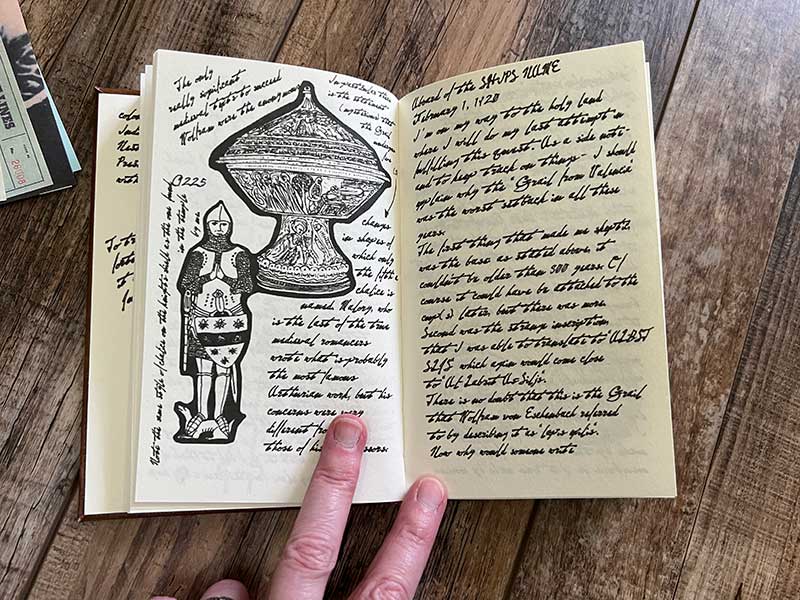 The book itself has printed pages.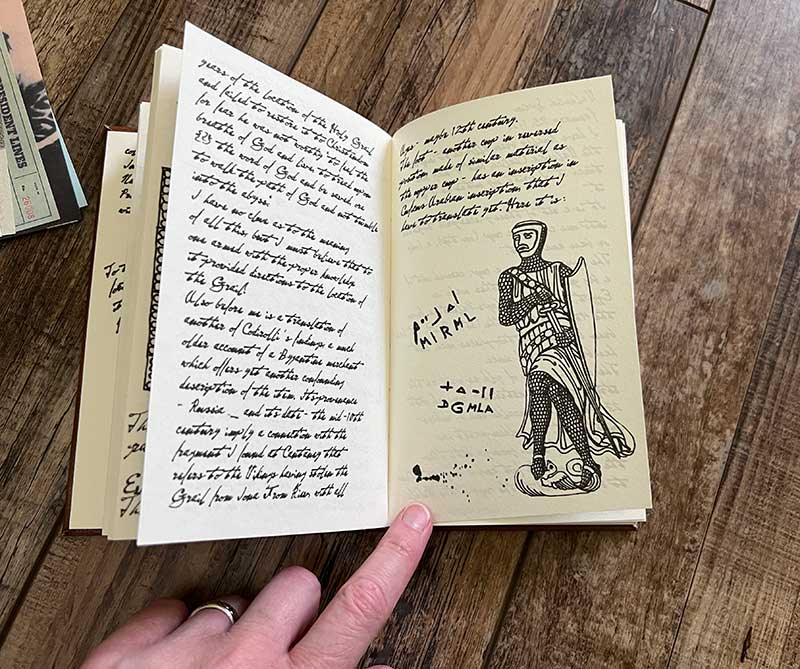 With sketches.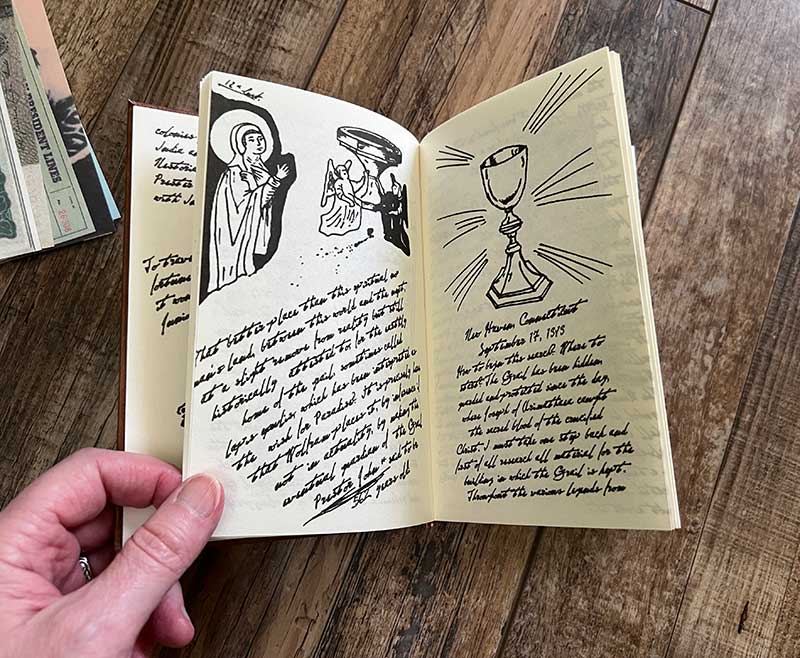 I remember some of the sketches from the movie.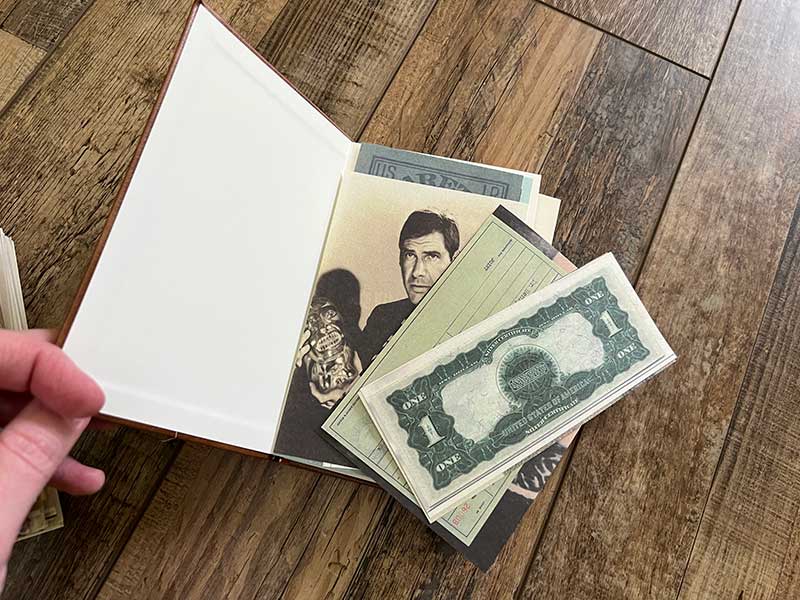 There are also loose documents, papers, etc inside the book too.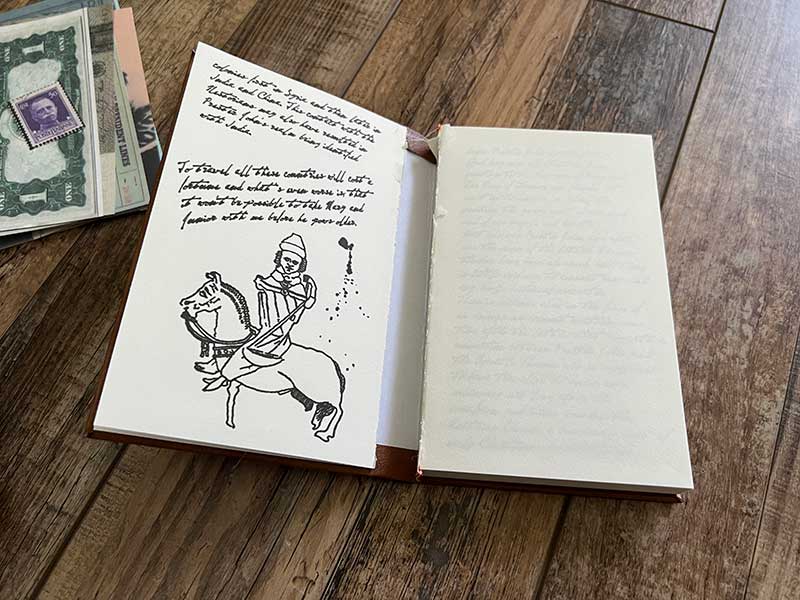 And then I noticed that the cover detached from the book block! ARGH
Video flip-through
What I like
Movie nostalgia
Fun flip through
What I'd change
Show what you're really getting on product pages
Better quality control
Final thoughts
I purchased this replica because I'm both a fan of the Indiana Jones movies and journals. I didn't expect this book to be a perfect copy of the movie prop, but I expected it to be a representation of what was shown on the product page from where I ordered it. This wasn't the case. The book that they advertise does not look anything like the one I received and then there's the fact that it split open within minutes of me flipping through the pages.
Also note that their website says that this book is made in the USA and ships from the USA. That's not true. It ships from China and then is repackaged and shipped from New Jersey via USPS. I know it shipped from China because they gave me the tracking number when I asked about it a couple of weeks after I ordered it. It took a full month for me to receive it.
I emailed them with pictures and complaints and they offered to reimburse me a whopping $8. Wow… Then after doing some extra googling, I noticed that there is what looks like an identical book on Amazon for substantially less money. I wish I'd seen that one first. At least I could make an easy return of a defective or unwanted product if I would have purchased it from Amazon! Oh well…
Price: $49.88 on Highhishoes and only $19.99 on Amazon
Where to buy: Beaacun.com and Amazon
Source: The sample for this review was purchased with my own funds.