We use affiliate links. If you buy something through the links on this page, we may earn a commission at no cost to you. Learn more.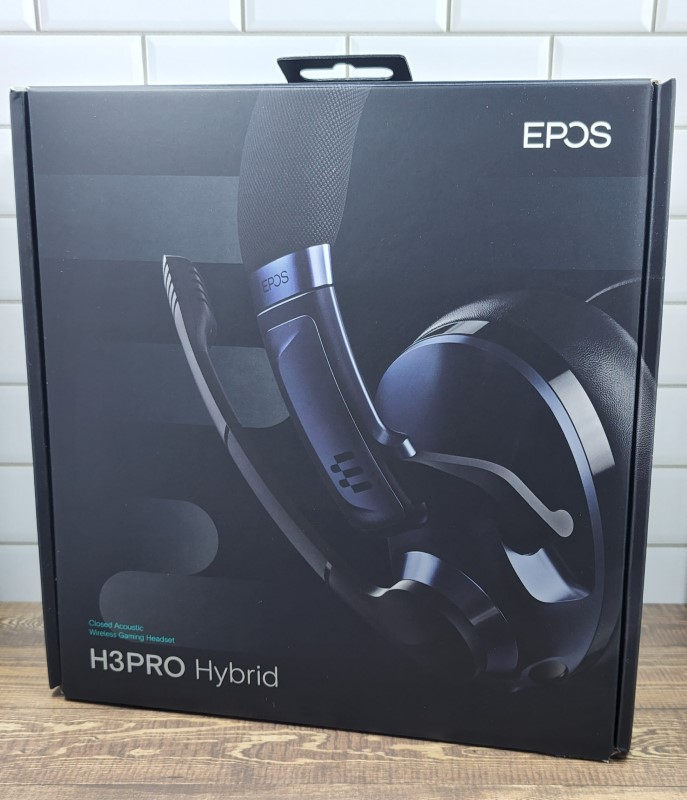 REVIEW – I always appreciate products that can serve multiple purposes, and was excited to have the opportunity to review a quality gaming headset that I could also wear on a Zoom call (without putting on a rave party light show).  The EPOS H3PRO Hybrid is a feature rich headset in an understated package, but can it really do it all?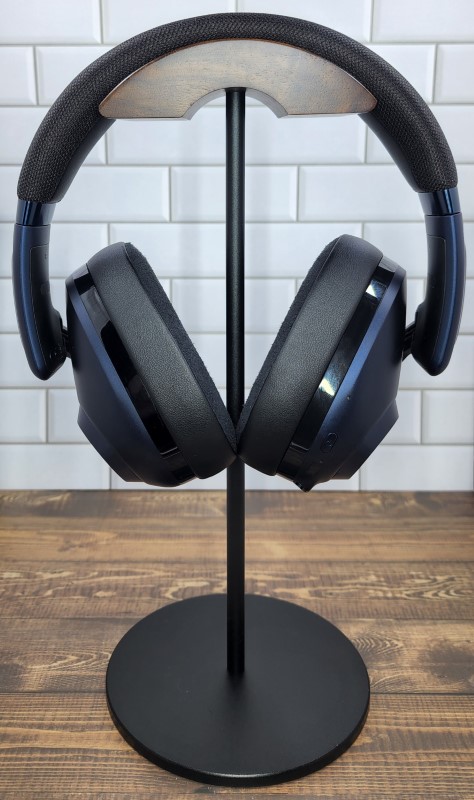 What is it?
EPOS as a brand is relatively new having been formed in 2019, however, EPOS has roots in gaming going back almost twenty years as a joint venture between Sennheiser and Demant.  When the joint venture ended, three distinct new companies were formed including EPOS.  Sennheiser is synonymous with audio quality, and EPOS carries that legacy into their lineup.
The EPOS H3PRO Hybrid gaming headset is one of the newest gaming headsets from EPOS, featuring active noise cancellation, 7.1 surround sound, and multiple connection options.  It is the big brother to the H3 Hybrid model, and the biggest difference is the inclusion of the wireless dongle in the H3PRO model.  The wireless dongle offers a true wireless connection experience on PS4/PS5 in this iteration and lag-free wireless performance on PC.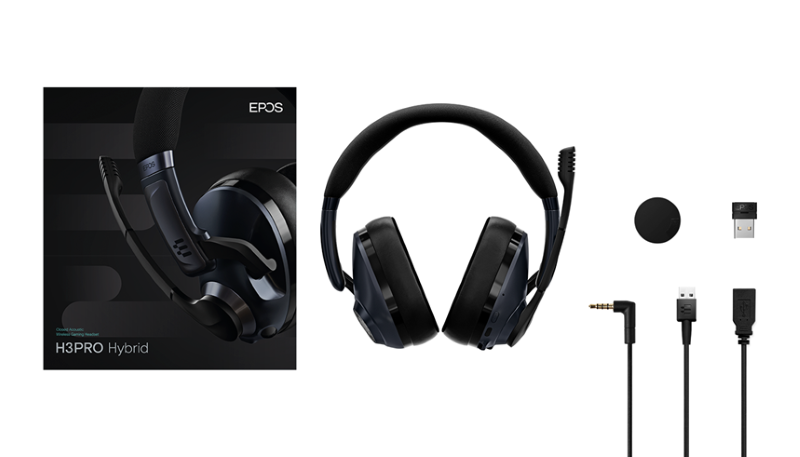 What's in the box?
EPOS H3PRO Hybrid headset
H3Pro dongle (USB-A)
USB-C charging cable
Console cable, 3.5 mm
Boom arm cover plate
USB-A extension cable
Documentation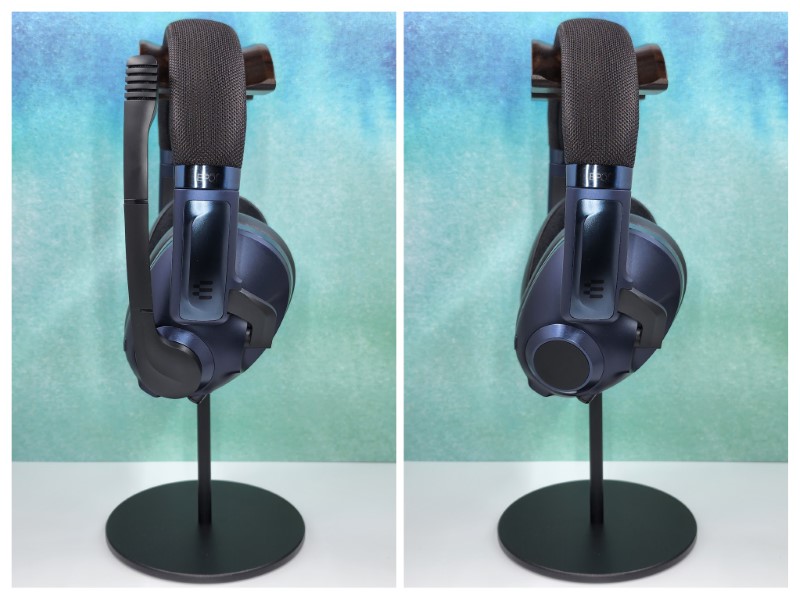 Features and Specifications
Features
Lag free wireless performance via dongle connection
Simultaneous Bluetooth connection support
Passive noise isolation and active noise cancellation (ANC)
Dedicated software support for EQ and gaming features
Detachable boom mic
Up to 38 hours battery life
Specifications
Headset type: Dynamic, closed acoustic
Frequency response 20-20,000 Hz
Driver size: 40 mm
Weight: 308 g
Cable length: USB-A extension cable – 2 m / Console cable – 15 m
Bluetooth version: 5.2
Compatibility

H3PRO Dongle: PC, PS4, PS5
USB Cable: PC, PS4, PS5
Bluetooth: Mobile devices
Console Cable: PC, Mac, PS4, PS5, Xbox One, Xbox Series X|S, Nintendo Switch and consoles with 3.5 mm jack input

Battery time

H3PRO Dongle (ANC on): 19 h
H3PRO Dongle (ANC off): 30 h
Bluetooth (ANC on): 22 h
Bluetooth (ANC off): 38 h
Console Cable (ANC on): 18.5 h
Console Cable (ANC off): 29 h
H3PRO Dongle + Bluetooth (ANC on): 19 h
H3PRO Dongle + Bluetooth (ANC off): 28 h
Console Cable + Bluetooth (ANC on): 19 h
Console Cable + Bluetooth (ANC off): 27 h

Charging time: 2 hours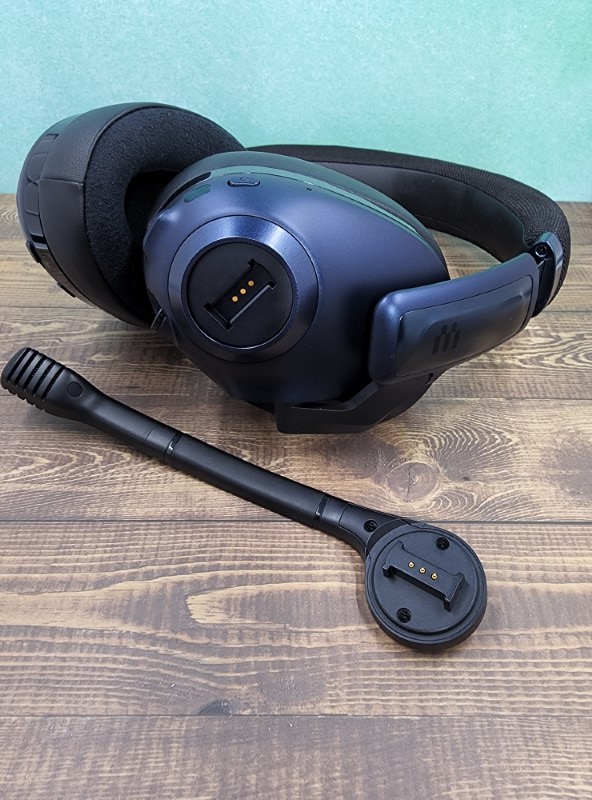 Impressions and Performance
Out of the box, the EPOS H3PRO Hybrid gaming headset feels premium.  The earcups are leatherette with a plush face which brings to mind the Beyerdynamic DT 770 – an incredibly comfortable headset.  The Sebring Black colorway imparts black accents on the cobalt blue cans which balance nicely.  When adjusting the headset a tactile click heard, and numbered adjustment points adorn the band to eliminate guesswork with adjustments.  No issues in wearing this headset for long periods of time throughout the day.  Points to EPOS for having the earcups be replaceable.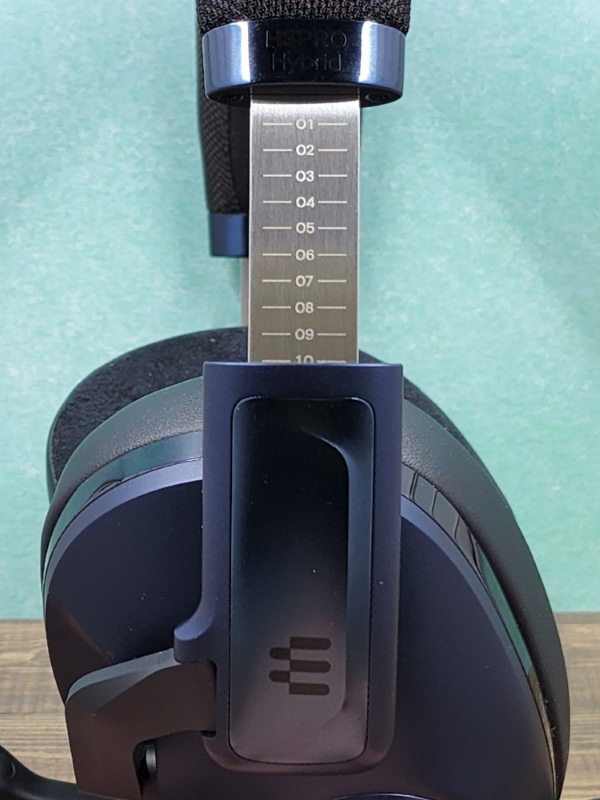 To put the EPOS H3PRO Hybrid gaming headset through the paces, the H3PRO Hybrid became the only headset in rotation for both work and gaming which clocks in at about eight hours or so per day of use.
Powering on the headset, the user is greeted with an audible battery level indication.  This is a nice touch as battery indicators on wireless headsets typically require some effort to find, unless the battery is already low.
Early on, some challenges were observed with connectivity.  The work laptop that this headset was tested on, a Dell XPS 15, seemed to have regular issues with connectivity through the H3PRO dongle.  The laptop does not have any USB-A ports so the suspicion is that some interference was caused by the docking station or adapter needed to run the dongle.  Switching to Bluetooth solved these issues entirely, and there were no issues using the dongle on a gaming PC with the proper USB-A ports.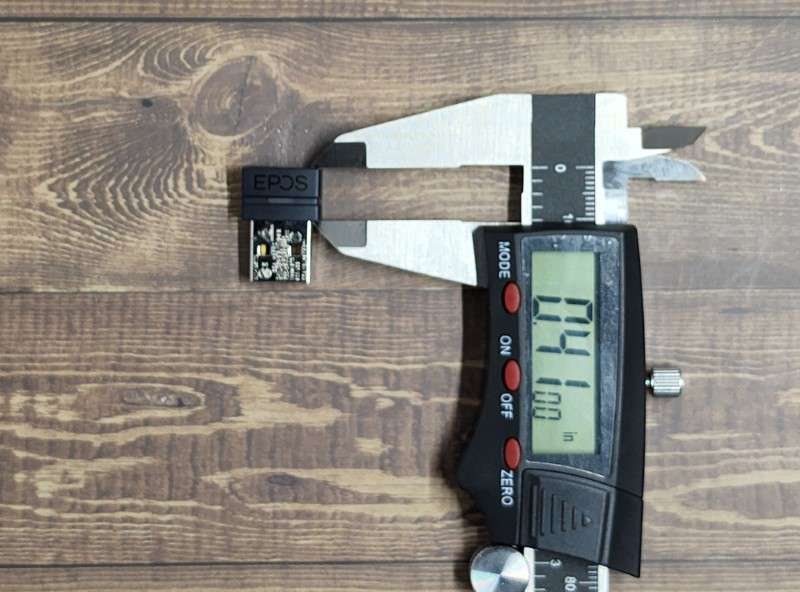 The dongle is relatively small at just shy of half an inch, and has an LED indicator which lights up when the headset is connected. The EPOS software does not offer any adjustment of the colors used here, so be aware if matching your RBG scheme is important to you.
On the topic of microphone and call quality, the EPOS H3PRO Hybrid gaming headset can be used without the boom arm and instead utilize the built-in dual microphones. With the boom arm attached, the headset can be muted by simply lifting the boom arm up and away. The experience on the other end of the communication definitely suffers without the boom arm, and there is no headset- level mute option with it detached. Not using the boom arm would work fine for a quick call on the go, but it is definitely recommended anytime that voice quality is imperative.
Sound quality for this headset is nothing short of fantastic.  Out of the box these have a similar sound signature typical to Sennheiser – slightly light on the lows, but mids and highs carry through exceptionally well.  More punch can be dialed in on the lows through the EPOS Gaming Suite software EQ.  The closed back design doesn't detract from the experience, and does a good job of passive sound isolation without suffocating the sound. ANC does impact the sound signature slightly, but this is typical.  ANC works well on ambient sounds, but didn't perform as well in an open office setting when compared to a headset such as the Sony WH-1000XM4.
The EPOS Gaming Suite has a good range of settings, and was rather intuitive to use. One note here, is that the software does require an email to be entered in order to reach the download site.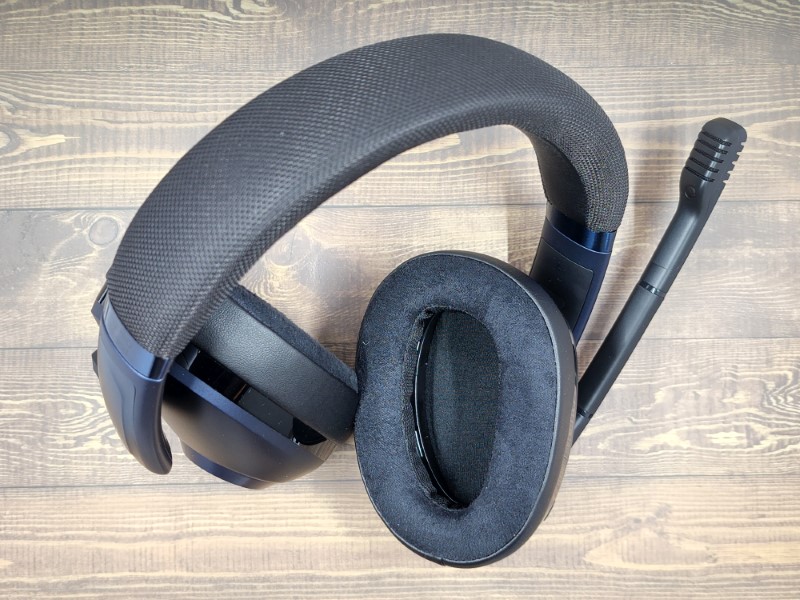 Gaming with the EPOS H3PRO Hybrid gaming headset is a great experience, and the 7.1 surround really makes an impact on immersion. The clarity that the EPOS audio engineers are known for really shines through with the acuity of in-game sounds.  As a slight detractor, when using the dongle on a PC, Windows only detected the dongle as an audio-out option. This makes dialing in dedicated voice apps like Discord a little more difficult as the game is also using the same audio-out. When using Bluetooth connectivity to the PC, Windows will allow separate audio outputs using the headset and game channels which makes voice/game audio mixing easier.  The headset also lacks a dedicated, onboard audio mixer. These aren't deal breakers, but are quality of life features typical in a high-end gaming headset.
The quoted battery times seem to be close to true in real-world usage. Using a mix of Bluetooth and Bluetooth/dongle connection (occasional ANC), the headset got through three days (approx. 24 hours) before needing a charge.
It is worth mentioning that the feature set of the EPOS H3PRO Hybrid requires power, so even when using the console cable the headphones still need to be powered on. In a pinch, the USB-C power cable and the console cable can be connected concurrently.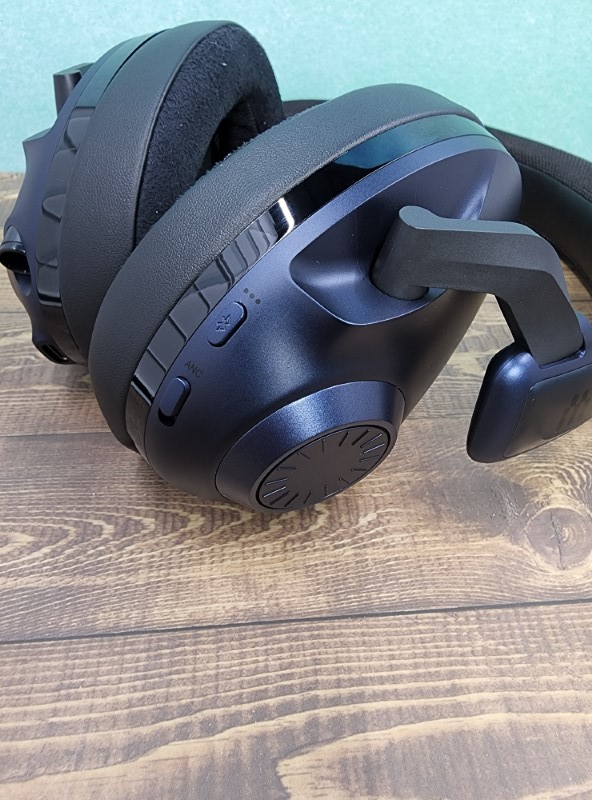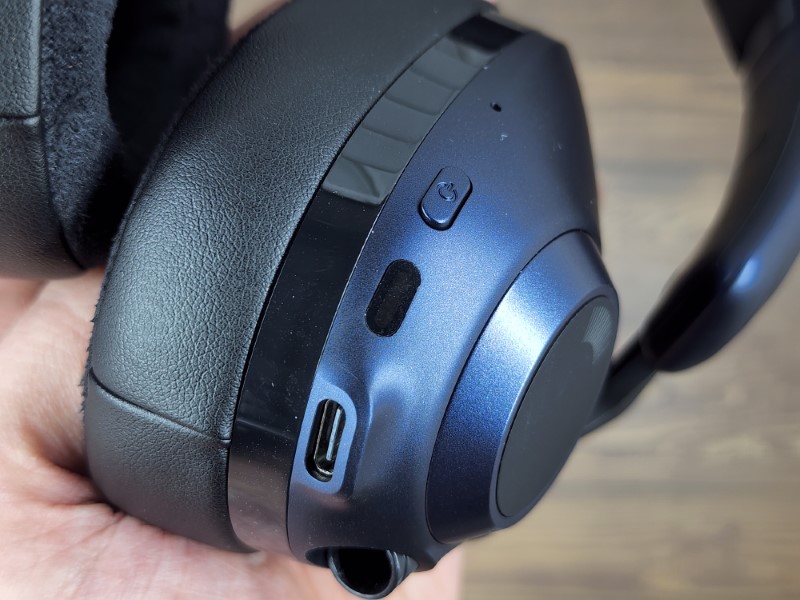 What I like
Design, and build quality
Audio quality
Covers the bases as a gaming and lifestyle headset
2-year Warranty
What I'd change
Ability to have dual audio-out on Windows via dongle connection
Email requirement for software download
Expensive
Final thoughts
The EPOS H3PRO Hybrid gaming headset is a true dual-purpose headset that ticks the boxes where it counts.  While there are some quality of life features missing from the gaming side, these can be forgiven when you take into account the entire package.  This headset transitions seamlessly between work and play, and has secured a permanent spot on my desk.
Update 10/6/22
After a few months of using the EPOS H3Pro Hybrid, the headset refused to turn on after charging overnight. A quick Google search of the issue revealed several Reddit threads reporting the same issue, which suggests this is not isolated. In exchanging emails with EPOS support it was determined that a warranty replacement was in order. I was not able to complete the warranty process due to this being a review sample (the support team was unable to accommodate a return for me without proof of purchase), but it does seem they will exchange the headset if deemed necessary – as long as you have proof of purchase.
Price: $279.00
Where to buy: EPOS Website and Amazon
Source: The sample for this review was provided by EPOS.