We use affiliate links. If you buy something through the links on this page, we may earn a commission at no cost to you. Learn more.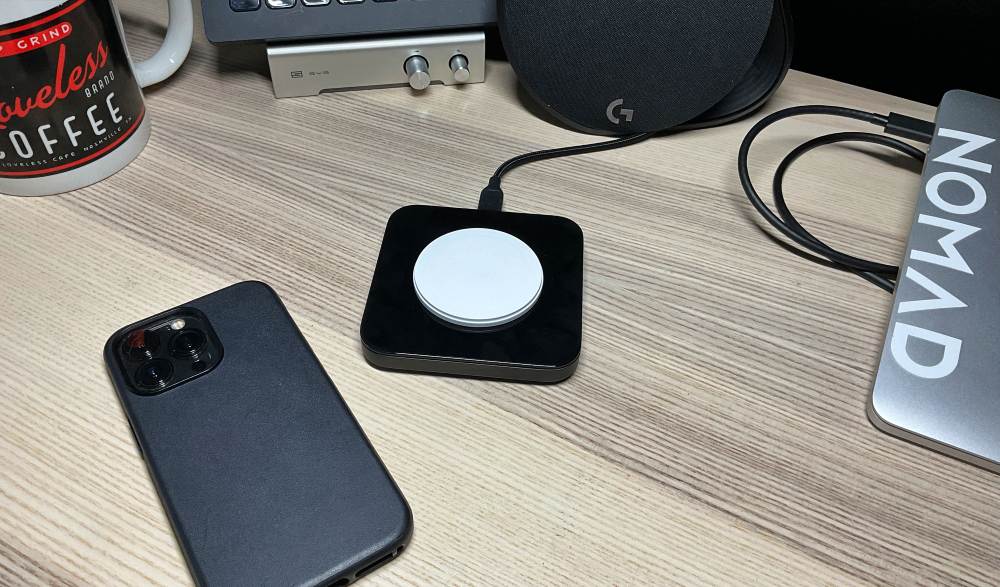 REVIEW – Are you seriously annoyed with cables? Does seeing the MagSafe animation on your iPhone secretly make you happy? Do you want a beautiful charger that looks just as at home on your desk as it does a marble countertop? If so, then Nomad's Base One with MagSafe might be just what you're looking for.
What is it?
The Nomad Base One is a MagSafe and Qi charger capable of up to 15w speeds. It's well weighted and beautifully made of metal and glass, ready to connect to one of your own power adapters.
What's in the box?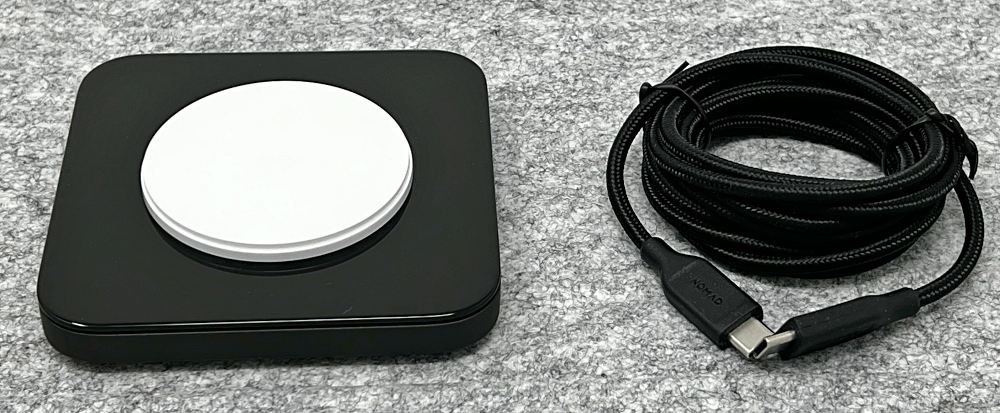 Nomad Base One charger
Braided nylon USB-C cable
Hardware specs
Official MFi MagSafe charging
Up to 15W charging speed
Works with any Qi device
Solid metal & glass design
Dimensions: 197 x 197 x 19mm | 515g
Note: 30W USB-C Adapter required, but not included
Design and features
At first glance, the Base One doesn't look all that complicated. But when you get close you notice the weighted metal base, the glass top, the protruding charging puck, and how well all the parts mate up.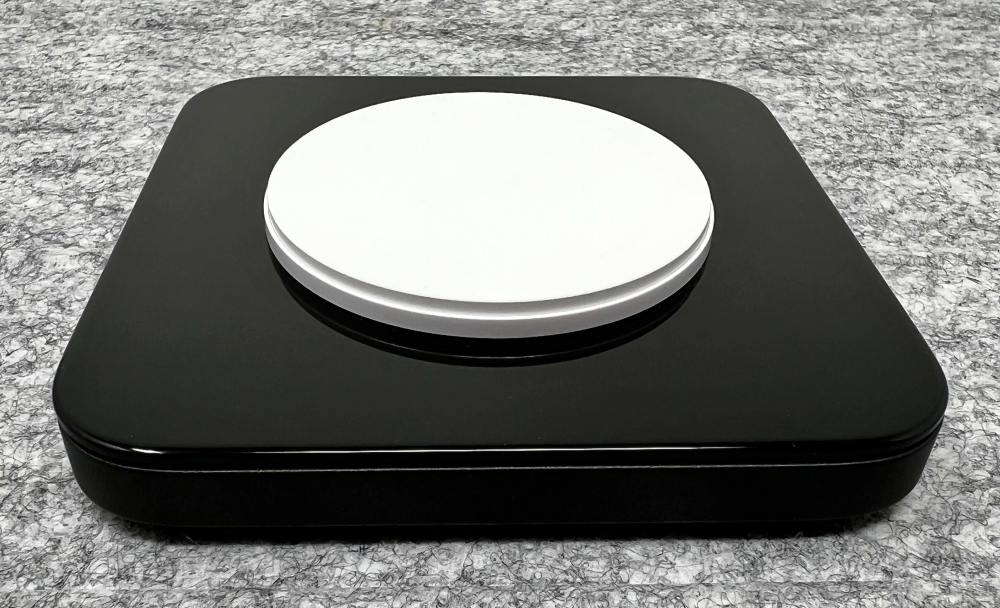 The 4 sides are super clean other than a single USB-C port beautifully nested in the center of the back.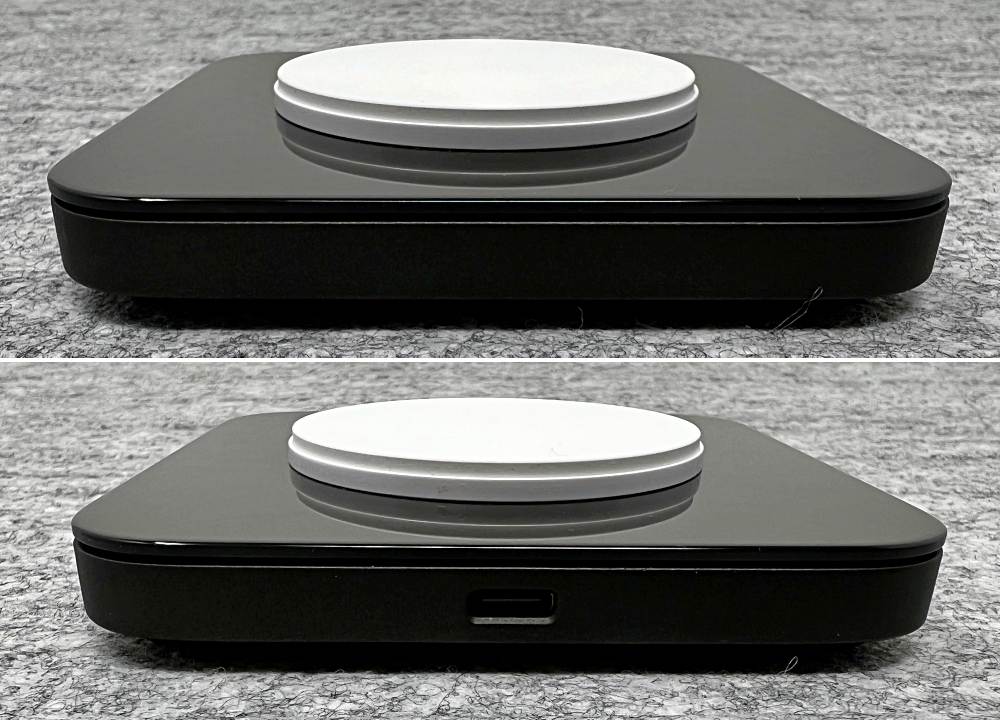 It's available dressed in either Carbide or Silver. As you can see from my photos the Carbide feels like a Piano Black.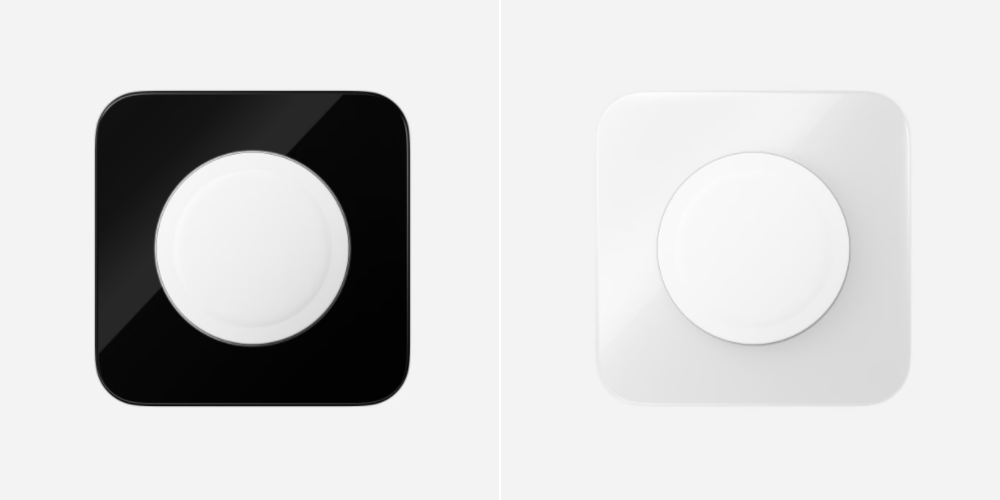 Setup
Unwind the USB-C cable, connect one end to the back of the Base One and the other end to a 30w USB-C adapter.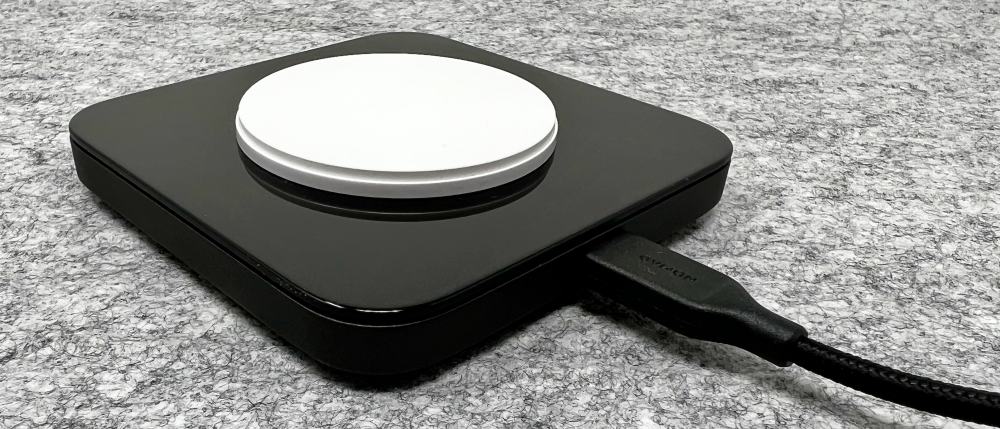 You'll need to bring your own USB-C adapter as you won't find one in the box. More on that in a bit. From there, you're ready to place your iPhone or other Qi-compatible device on the charger and top up.
Performance
One of the best things about MagSafe chargers is that they auto-center and guaranteed charging (on iPhone 12 and newer devices) as long as you've remembered to plug them into a power source. Official MFi (Made for iPhone) chargers add the extra authentication which enables the charging animation on your iPhone screen further confirming that you are indeed charging. Because of that (I'm assuming) Nomad opted not to add any kind of LED on the charger itself which I commend.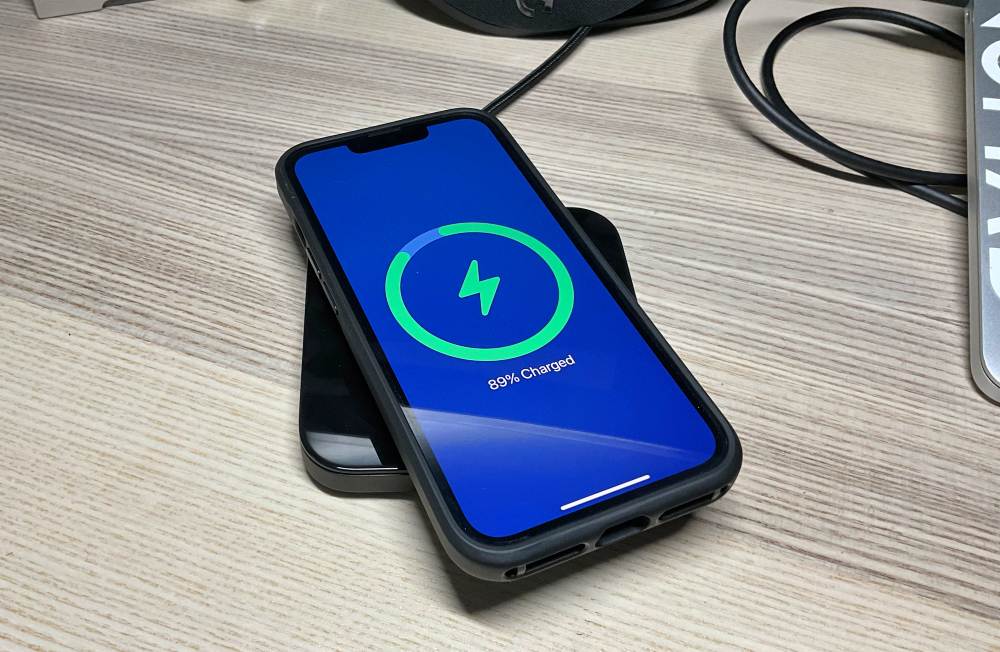 The weight of the charger is significant (over 1lb), as is the magnetic pull. The strength is most noticeable as you go to place it on the charger and it 'thunks' into position. The hold is strong enough that if you lift straight up, you can lift Base One off the table surface, however, if you lift one side of your phone and roll, it's almost like the magnet isn't there. Magic!
There are definite similarities to Nomad's previous MagSafe Mount (still available) which requires you to bring your own MagSafe Charger. Once assembled that works more or less the same way with a few key differences. Here's a pic of the two side by side.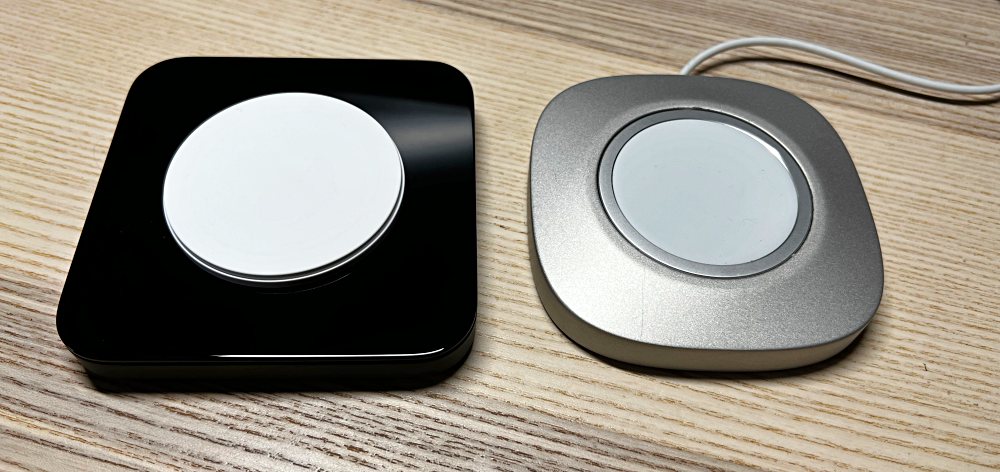 Note above how the charging surface is flush on the MagSafe Mount while on the Base One it's about 5mm proud. This provides more clearance for phone cases with oversized protection around the camera lenses which you can see here with Nomad's own Modern Leather Case. This gap also makes it easier to grab the edges of your phone when you're done charging.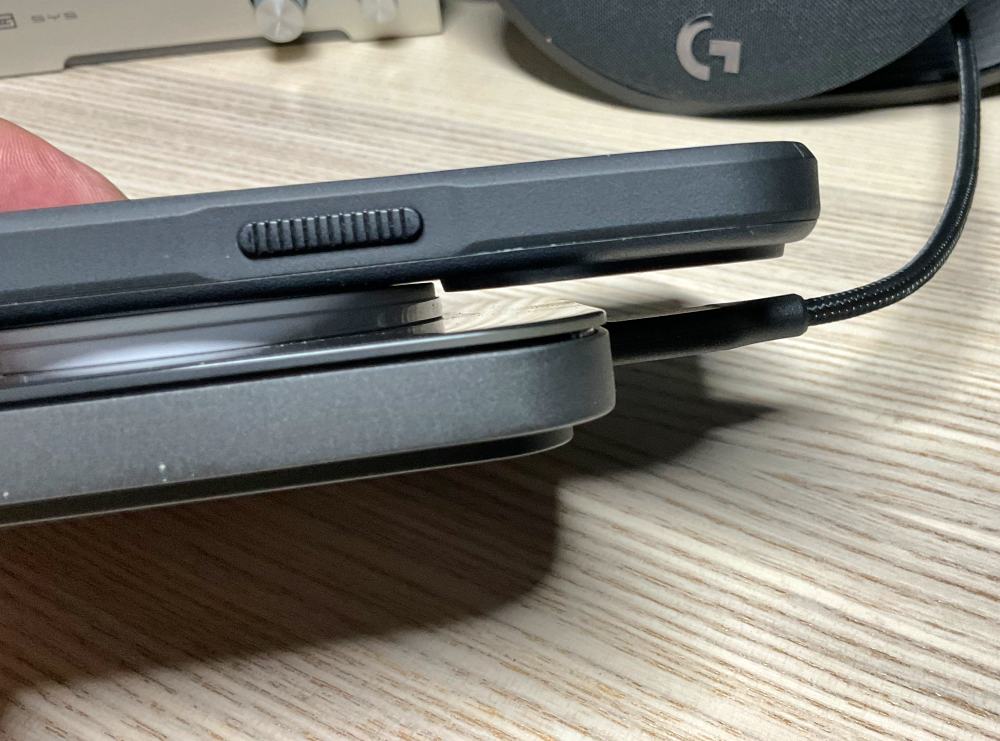 Another difference is the underside of each. The Nomad Base One charger uses a rubberized surface with protruding feet while the Mount uses a die-cut silicone pad. Both stay put very well due to their weight, but the Base One will start to slide with less force due to the harder material. You can see the Base One's feet have already kind of glassed over lessening their traction.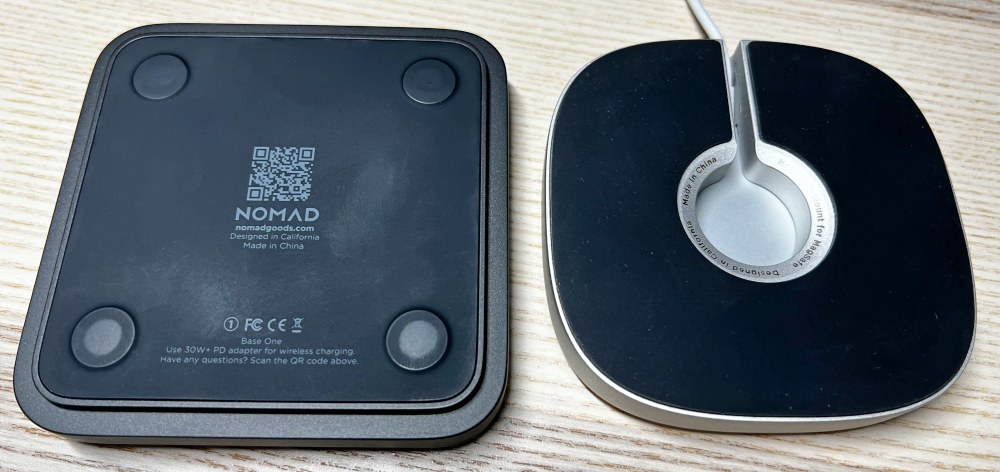 Overall, the Nomad Base One just works and looks great while working. You can place and remove your phone with one hand. Your phone charges and shows you that it's charging for a moment before going dark according to your screen auto-lock settings. That said, $129 is an eye-watering amount of money for a single device charger (even if it is an official MFi MagSafe product). There are a lot of alternative options out there that will charge 3, 4 or 5 devices at a time at or near this price range. Those won't look as good or have the same quality of materials, but still, it feels like a pretty big gap. Additionally, you need to procure a 30w USB-C adapter which is another $30 if you want Nomad's 30w version.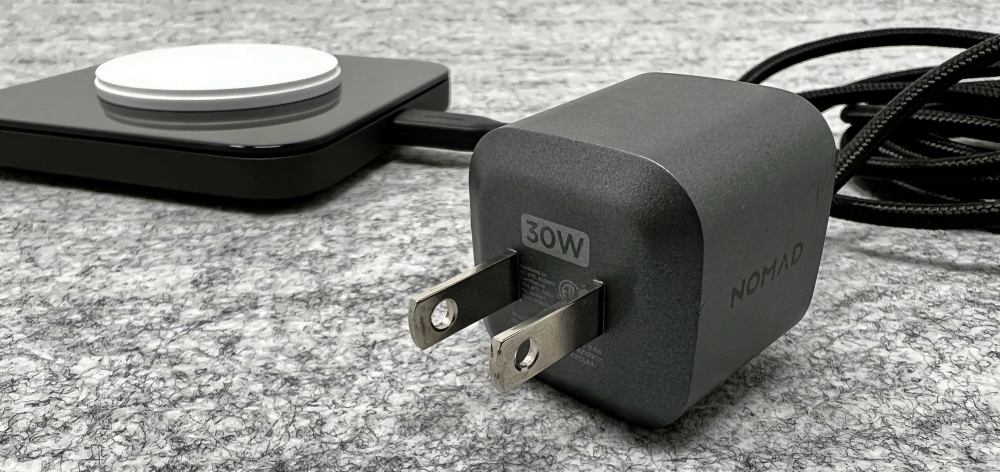 The 30w is identical to the size to their 20w adapter which I also have, but I can confirm that 20w will not power the Base One. I understand the less waste angle of not including a power adapter in the box, but my guess is most of the extra adapters you and I have laying around are 20w or lower, so this really should have been included because now they're packaging the adapter separately.
What I like
Build quality and aesthetics are what I've come to expect from Nomad
Heft and UX of use are great
Appreciate the official MFi MagSafe and charging animation that goes along with it
What I'd change
Include the 30w adapter
Even then, try to lower the price
Go back to a silicone base pad for traction
Final thoughts
Charging continues to be a necessary evil and a game of time, convenience, and personal preference. Wireless charging and MagSafe specifically have made it very convenient, easy, and fast to charge your phone. The Nomad Base One charger capitalizes on that combo along with precision construction and beautiful materials. It's up to you dear reader if that combination is worth the price. I can say that the product does deliver on its promises, just don't forget to pick up an adapter.
Price: $129.95 (+ $29.95 for the 30w adapter)
Where to buy: Nomad
Source: The sample of this product was provided by Nomad