We use affiliate links. If you buy something through the links on this page, we may earn a commission at no cost to you. Learn more.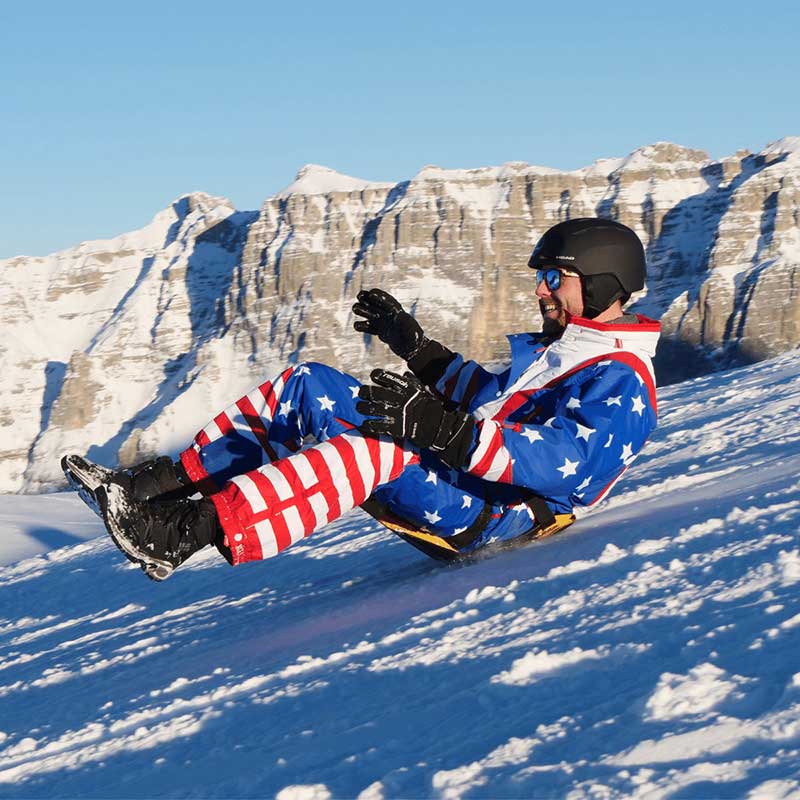 NEWS – I have a confession to make. I've never been sledding before. I've skied (badly), but I've never been on a sled. This is mainly because it was completely flat around my house where I grew up, so sledding just wasn't a thing. My sledding days are past me at this point, but if you've ever wanted to go sledding but would rather not drag a sled up a hill, there's another option with the Assled from Snowfeet. The Assled is a wearable sled that lets you slide down a snow-covered hill on your badonkadonk aka ass (be sure to check the video below to see it in action).
The Assled can be folded up and easily carried. It easily straps around your ass and thighs to create a padded and aerodynamic wearable sled for kids and adults. The Assled is available in yellow or blue and is priced at $99.90 from the Snowfeet store and for a little more from Amazon.