We use affiliate links. If you buy something through the links on this page, we may earn a commission at no cost to you. Learn more.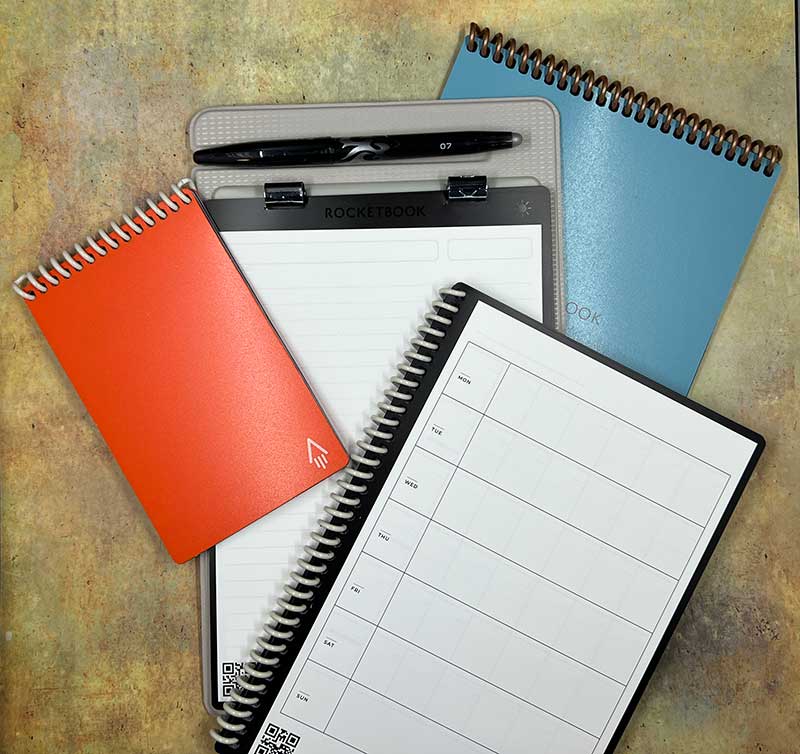 ARTICLES – Today (2/22/2022) is Digital Learning Day where teachers and students celebrate the use of technology in learning. Even if you're not a student, I bet you regularly take notes or make lists. If you have scraps of paper and post-it notes scattered around your desk, I have 3 products and services that will make your life a lot easier and more organized.
Rocketbook notebooks
If you aren't quite ready to go totally digital, Rocketbook notebooks combine the traditional feel of pen and paper with digital magic that will let you easily scan and share your notes via an app on your smartphone.
Rocketbook notebooks are spiral-bound notebooks that are available in a variety of sizes and types. From small pocket sized memo pads, to 8.5 x 11 inch letter or 6.0 x 8.8 inch sized notebooks that have 32 – 38 sheets of reusable paper that is lined, dot grid, or blank. There are even Rocketbooks that are setup like a planner with blank calendar pages.
Each Rocketbook comes with a Pilot Frixion pen that allows you to write your notes, then scan the pages and easily clean the notes from the paper with a damp cloth (included).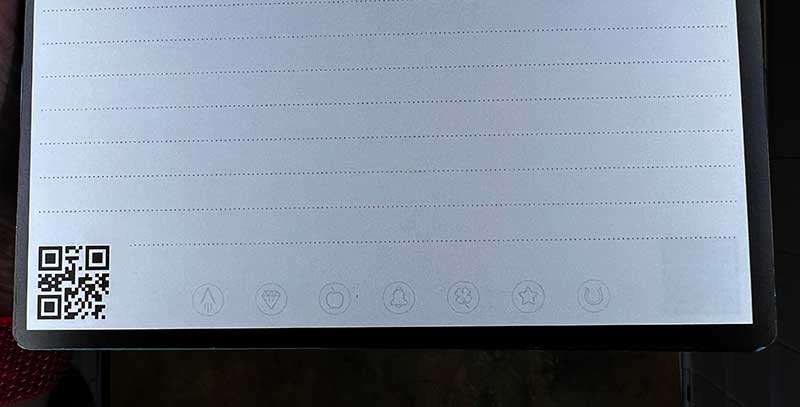 The bottom of each page has small icons that you can check to automatically send your handwritten notes to destinations via email or to cloud services like Evernote, Google Drive, Dropbox, OneNote, OneDrive, Trello, Slack, Box, iCloud, or Messages. There's even an option to use OCR (optical character recognition) to transcribe your notes to text.
Prices for each notebook start at $16. Visit getrocketbook.com or Amazon for more info.
Neo smartpens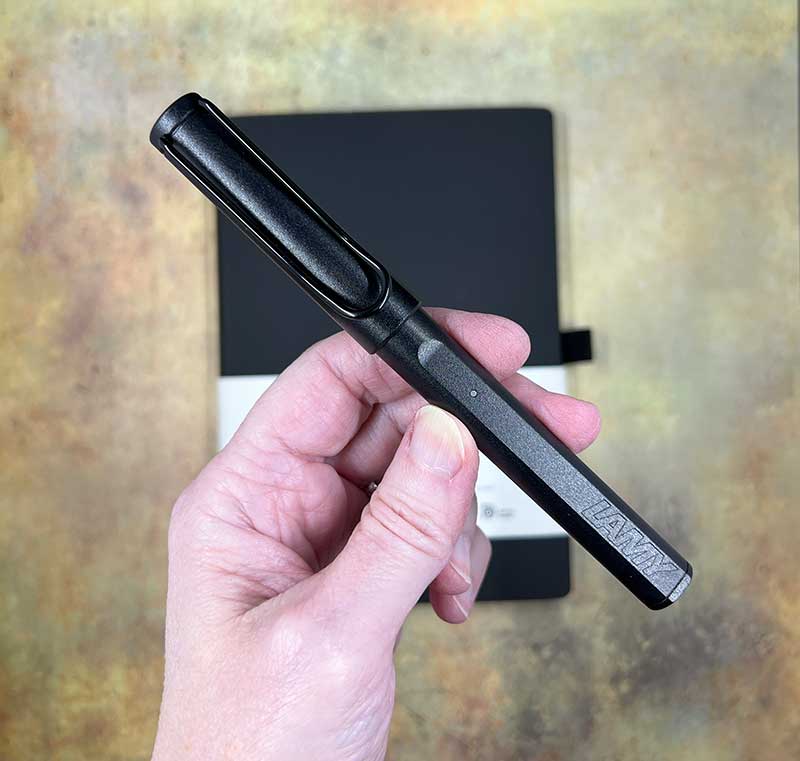 Unlike Rocketbook which is a special notebook that is used with a readily available erasable pen, the Neo  smartpens use a special pen AND special notebooks to turn handwritten notes into digital notes.
The smartpen is used with a high-quality notebook that has specially coded pages with tiny dots that the camera built into the pen then uses to record your handwritten notes. The NeoLab system is more expensive than Rocketbook, but you're getting both an analog notebook and digital copies. The NeoLab software is more robust than Rocketbook's software as it will allow you to edit your digital notes and more easily search them for text.
Read our smartpen reviews for more info and you can buy one starting at $59 and can be purchased at shop.neosmartpen.com.
Google Keep
If you don't want to buy anything, but still want the ability to turn your handwritten text into searchable digital text, then Google Keep is a great free app for iOS and Android to consider. Just write your notes on paper and then take a picture with your phone and save it to Keep.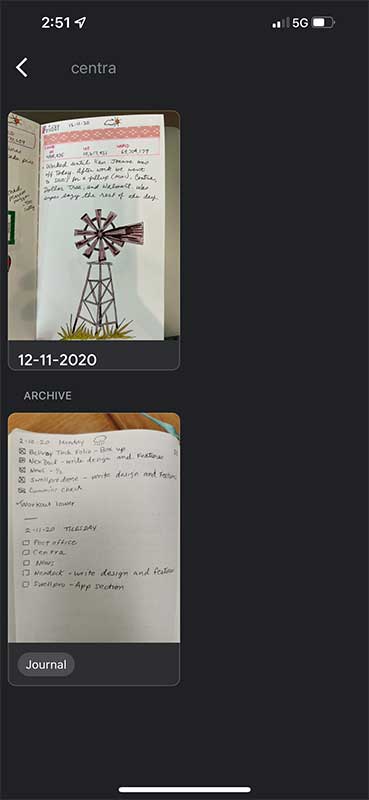 Once it's in Keep, the text in that picture is searchable and it does a great job even with my weird hybrid cursive print handwriting style. In the image above, I searched on the word "centra" and it found it in two images that I had taken of my handwritten journal pages. Another great thing about Keep is that you can use it on your desktop as well just by going to keep.google.com.
Do you have a way of making your analog notes digital? If so, please share in the comments below because I'm always on the lookout for more ways to combine my love of analog tools with digital tools for productivity.