We use affiliate links. If you buy something through the links on this page, we may earn a commission at no cost to you. Learn more.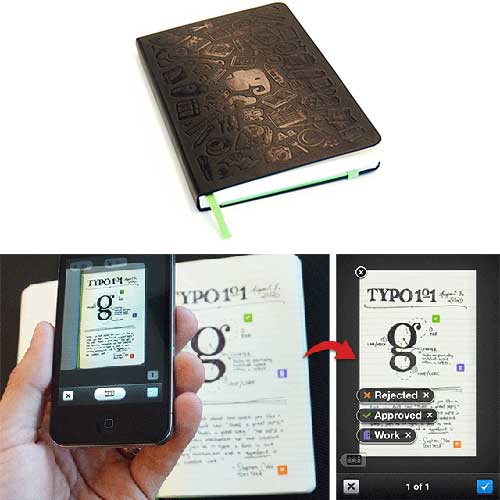 If you are an Evernote user, you probably already know that you can backup your paper notebooks and journals by snapping pictures of the pages and uploading them into your account. Evernote and Moleskine are coming together to offer smart notebooks that offer features that make this task even better. When you take a snapshot of a page in these notebooks with the iOS mobile Evernote app, the special dotted paper pattern on the pages color corrected, skewed correctly and digitized for searching. Also included are stickers that allow the page to be tagged and saved into a specific notebook automatically based on your settings.
These notebooks will be available October 1st in either ruled or squared pages in pocket and large sizes for $24.95 and $29.95. The prices are pretty expensive when compared to the non-smart versions of the same Moleskines. I went ahead and placed an order ($9.90 for shipping – OUCH) so I can find out if the it's worth paying the extra money over using "dumb" notebooks.
[via Droid Life]