We use affiliate links. If you buy something through the links on this page, we may earn a commission at no cost to you. Learn more.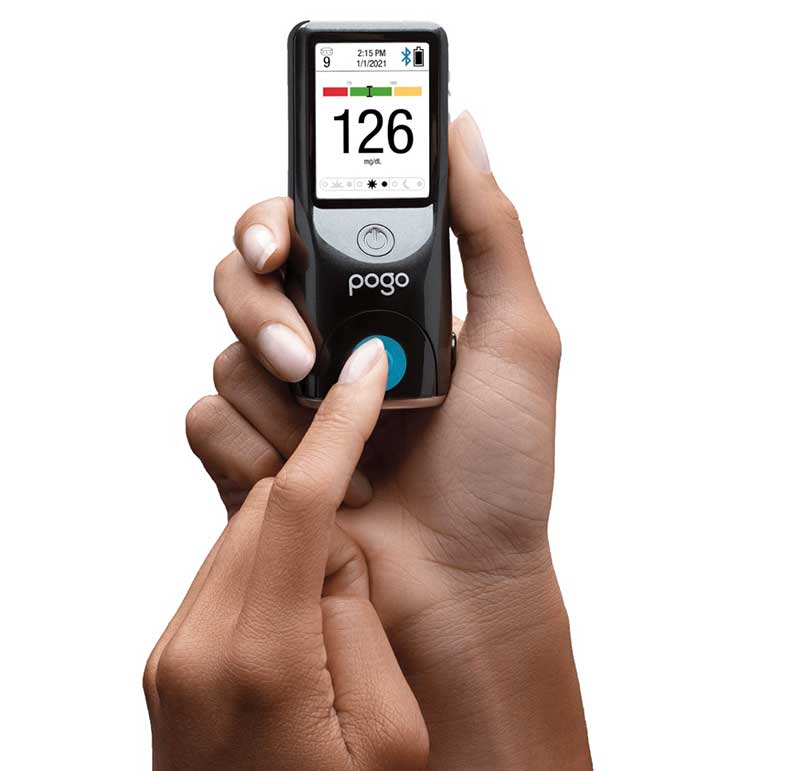 NEWS – I've been a pre-diabetic since 2004 and I'm always looking for new ways to manage that health issue without drugs. For me, I follow the Keto diet and I have been using the Freestyle Libre 14 day CGM (blood glucose sensor) for the last year. I'm super lucky because my employer and my health insurance cover the entire cost of those sensors. When I retire from my day job early next year, I will probably have to go back to old-school finger pokes with a manual blood glucose meter.
The new POGO Automatic Meter is a blood glucose meter that has all the supplies built right into the meter itself. That means you don't need to carry a separate lancet device and testing strips when you're on the go. The lancet and strips are contained in a cartridge that inserts directly into the meter. The POGO Automatic meter features a color LCD display and a one-button design as well as Bluetooth connectivity to a mobile app. The meter is priced at $68 and a pack of 5 cartridges that contain the lancet and test strips is priced at $32 for a total of 50 tests. Visit shop.presspogo.com for details and to order.
Also read my article: How to manage type 2 diabetes for my personal tips and tricks.