We use affiliate links. If you buy something through the links on this page, we may earn a commission at no cost to you. Learn more.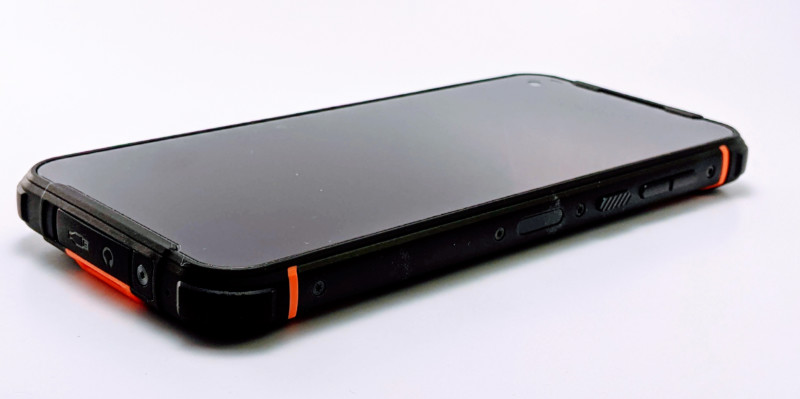 REVIEW: At 11.4 ounces the Zeeker P10 is a hefty cell phone. It's heavy duty. Emphasis on heavy. It has a 6000 mAh battery so it would be. It is also submersible. No, it takes underwater pictures. Continue conversations in the bath, anyone? Could the Zeeker P10 be your everyday smartphone with specs like this? Or would you buy it for special uses?
Zeeker claims the P10 is the world's first 108 megapixel heavy duty phone. It has other premium specs not usually seen in phones majoring on heavy duty builds.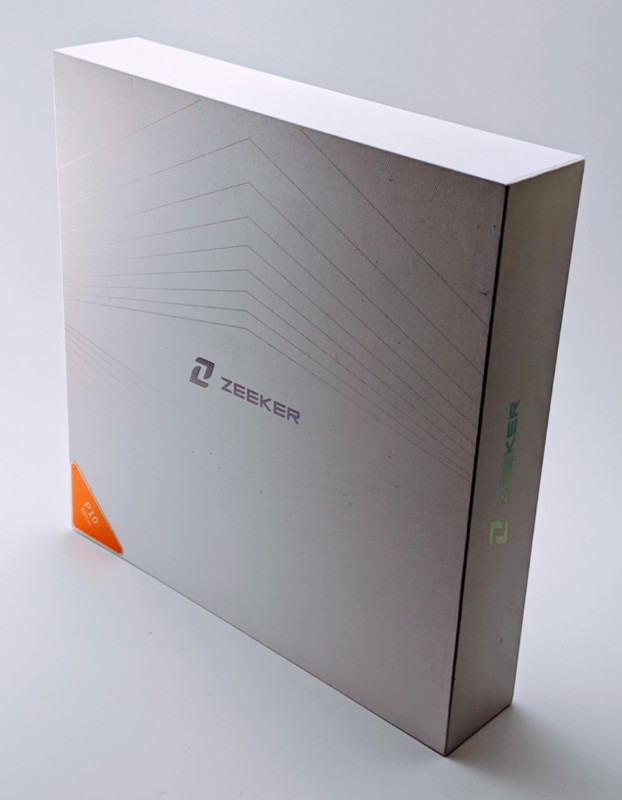 What is it
The Zeeker P10 is sold as an Android smartphone for serious outdoor use. It has some features most of us don't have in our regular phones such as a true night vision camera, submersible capability and several specialty apps for use in rugged outdoor activities and occupations.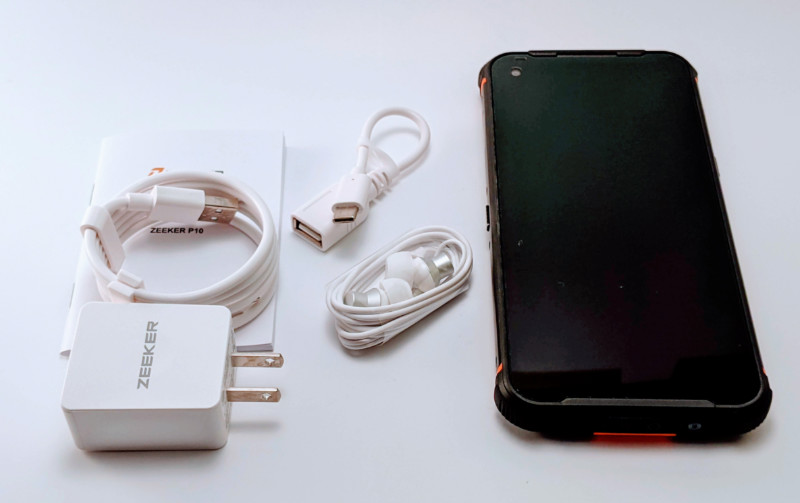 What's in the box
Zeeker P10 smartphone

USB C charging cable

18W fast charger

Earphones (plug in)

USB C plug to USB A socket

Quick start guide

Pre-applied screen protector

SIM tray push pin

SIM tray cover pry tool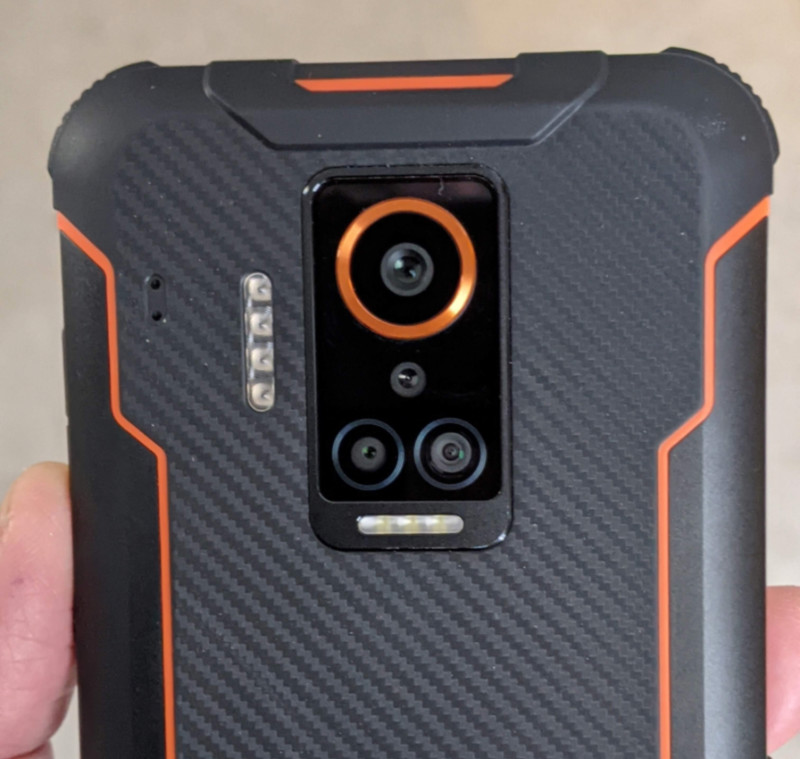 Hardware specs
Weight: 11.4 ounces

Dimensions:

6.8 x 3.18 x 0.57 inches

Display:

6.49" Corning Gorilla Glass, 2400 x 1080 FHD+, 20:9 Dot Display

108 mp camera

Infrared night vision camera feature

Battery: 6000 mAh lithium ion

18W fast charge capable

15W wireless charge capable

Sensors:

Side-mounted fingerprint sensor, barometer, proximity sensor, ambient light sensor, accelerometer, gyroscope, compass

Water resistance:

IP68 & IP69K

Immersion: 1.5 meters for 30 minutes

Operating temperatures: -22 F to 131 F

Processor: Octacore MediaTek Helio G85

Graphics processing: ARM G52 MC2, up to 1000MHz

RAM: 6 GB

Storage: 128 GB

Operating system: Android 11

SIM tray: Dual SIM capable

Connectivity: Cellular, Wi-fi, NFC, Bluetooth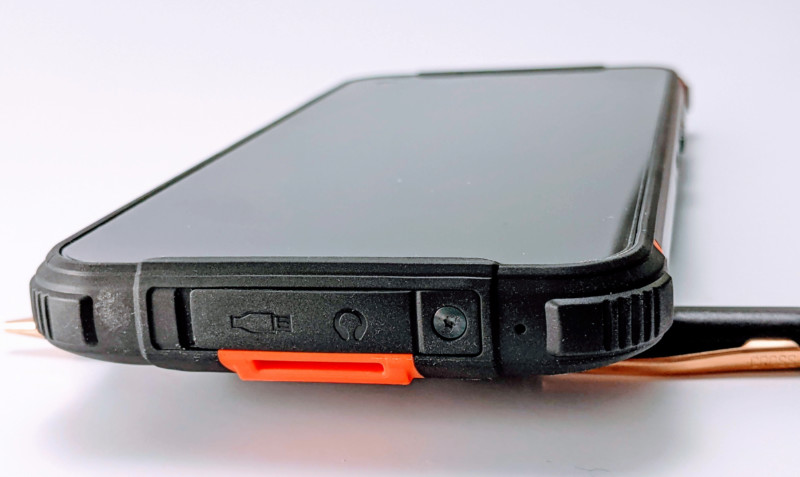 Design and features
The Zeeker P10 is built into its protective shell which cannot be removed. The 108 MP camera also has infrared capability and takes pictures in total darkness with very good detail. The speaker and microphone are on the back of the phone at the bottom of the case, but their positions do not seem to impair their functionality. 
The following apps are inside the 'Outdoor Toolkit' icon: Barometer, Sound Meter, Compass, Flashlight, Bubblemeter (level), Height Measure, Magnifier, Alarm bell, Hanging Painting, Plumb Bob, Protractor, Pedometer.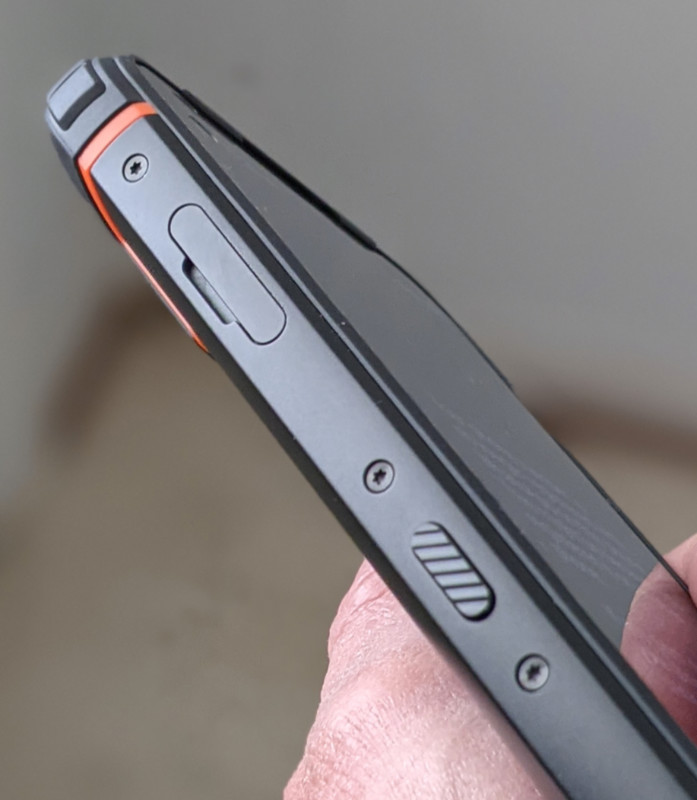 There's a special function button on the left side of the phone that can be programmed to execute apps or functions via the phone settings.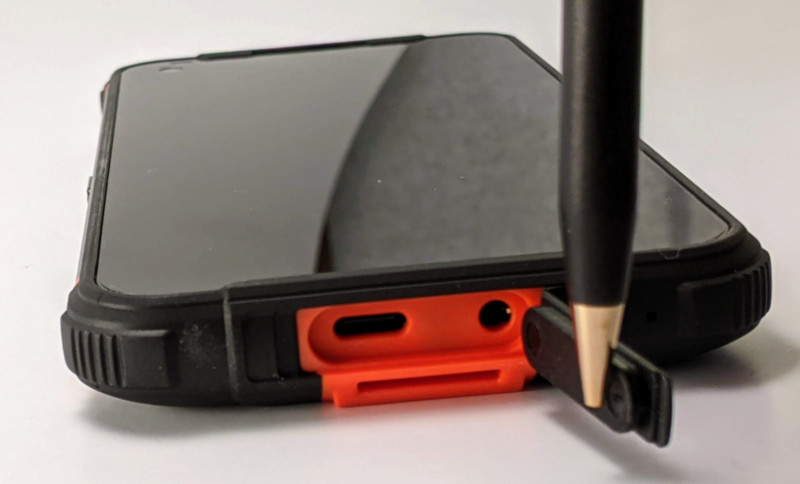 Installation and Setup
The phone came with about 60% battery capacity. I plugged in the supplied charger and started the Google Android setup process. I didn't spot any changes in setup that Zeeker had imposed. The speed of an Android phone setup can be slowed if data and settings are being transferred via Google from another phone's previous backup. That's how I set up new devices so whatever time it takes is fine with me. The Zeeker setup was complete within an hour or so. A lot of that time is for all my apps to download.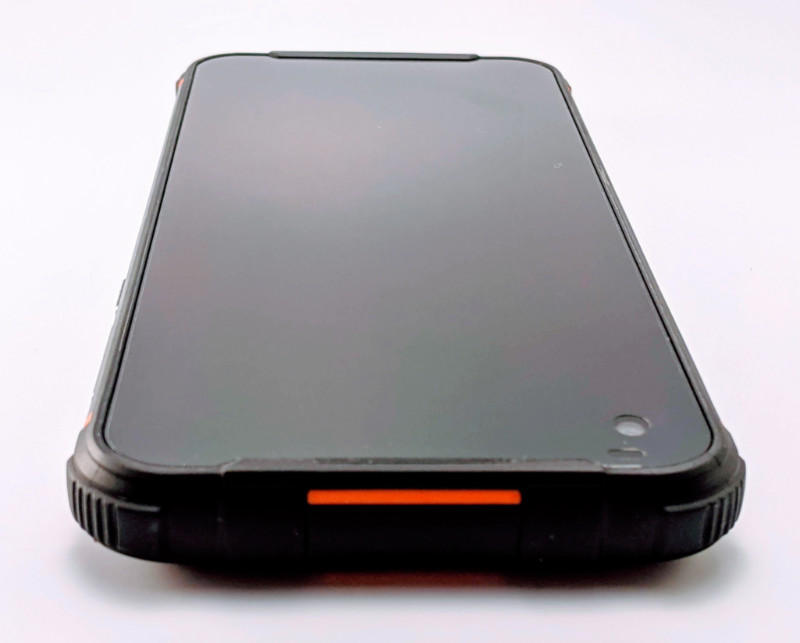 Testing and observations
Carrier compatibility –
I checked the compatibility of this device by entering the IMEI/MEID number at the three major U.S. cell carrier's websites or by phone. 
I found the Zeeker P10 to be reported as incompatible by the three carriers. The phone worked on my provider, (T-Mobile) but the system indicated it would only use their slightly older 4G LTE network. There was a symbol on my notification bar showing VOLTE (voice over LTE) and 4G. That technology is OK for my needs so I proceeded to use the device and note my observations. 
Stop the presses!  A couple of weeks later I checked the IMEI number at T-Mobile again and the device is now shown to be fully compatible. I checked it several times over a week and it shows compatible and equipped to use their latest 600 MHz Enhanced LTE system. My enthusiasm for the P10 increased!
Next, I checked the IMEI number with Verizon. The result was – – incompatible with Verizon.
On to the Death Star…  AT&T makes it impossible to check an IMEI number on their website, although it shows links for doing so. I had to phone AT&T. 
AT&T now lists the specific brands they'll accept on their network. If your phone isn't on it, 'no AT&T for you!' So the P10 cannot be used on AT&T.
Will the Zeeker P10 be a 'T-Mobile only' phone? A Zeeker representative told me the phone will work on T-Mobile and Verizon, but not on AT&T. 
Given my experience, maybe the phone would work on these two carriers if a SIM is inserted and service is attempted?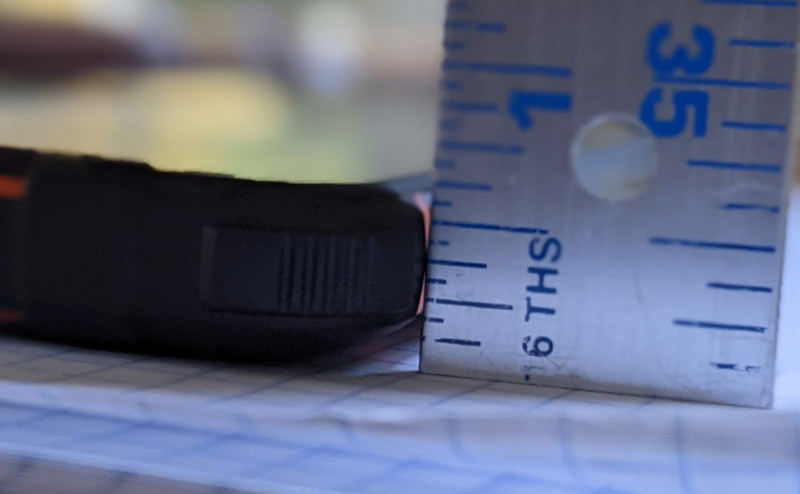 Weight – 
The phone is pretty heavy with its 6000 mAh battery and protective case body built in. But when my P10 was pocketed it wasn't obnoxious. I forgot it was there until I needed it. It was too thick for dress jeans but comfortable in cargo pocket work pants and looser jeans. (Looser not 'loser'.)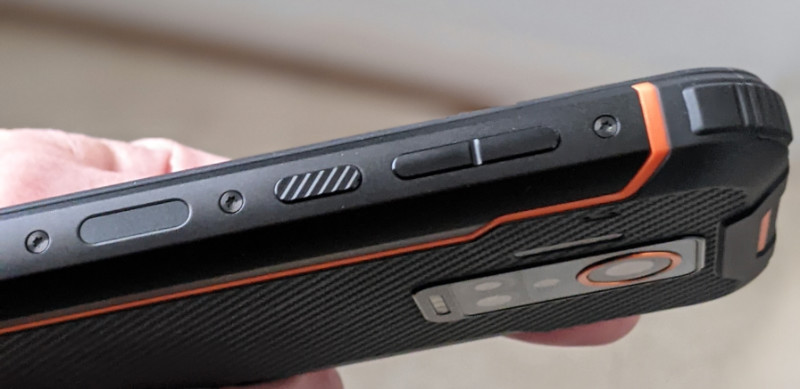 Fingerprint reader – 
The fingerprint reader is the flat oval between two screws at the far left in this photo. It was as reliable and occasionally flaky as most fingerprint readers seem to be.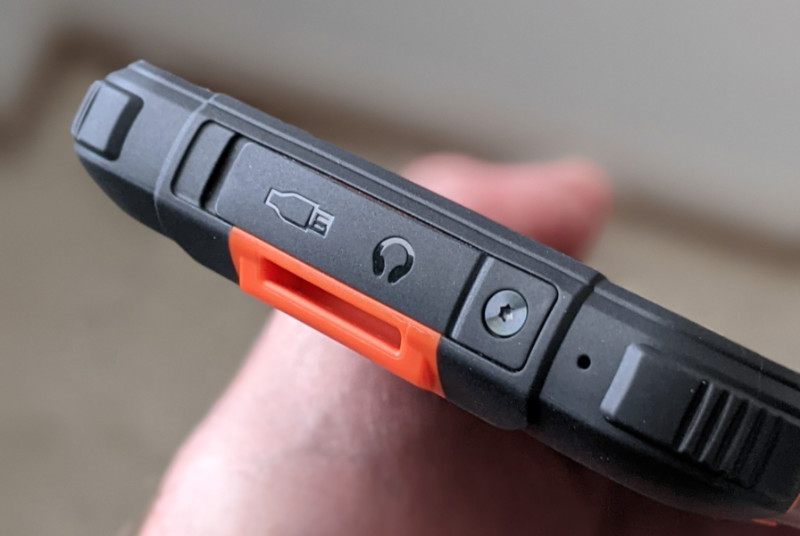 Protective shell – 
The protective covering of the phone is certainly solid. The phone doesn't creak or flex in the hand or pocket. But the grip surfaces of the sides of the phone are slick as greased Teflon! I know the device is supposed to be drop-proof, but why tempt fate with slippery surfaces? If the sides of the phone were made with the same textured material as the back of the phone, or rubber, it would be suitably grippable.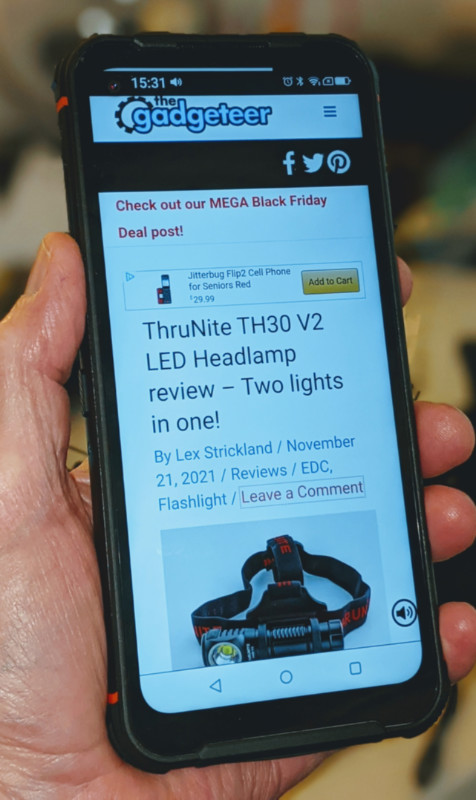 Screen – 
The screen is bright (per your setting) and clear. It's difficult to photograph a screen, but objects, graphics and text appear sharply defined, and the colors seem accurate. The screen would be more protected from impact if it were recessed into the casing. If this phone falls screen down, it is very likely to make direct contact with the floor, sidewalk, etc.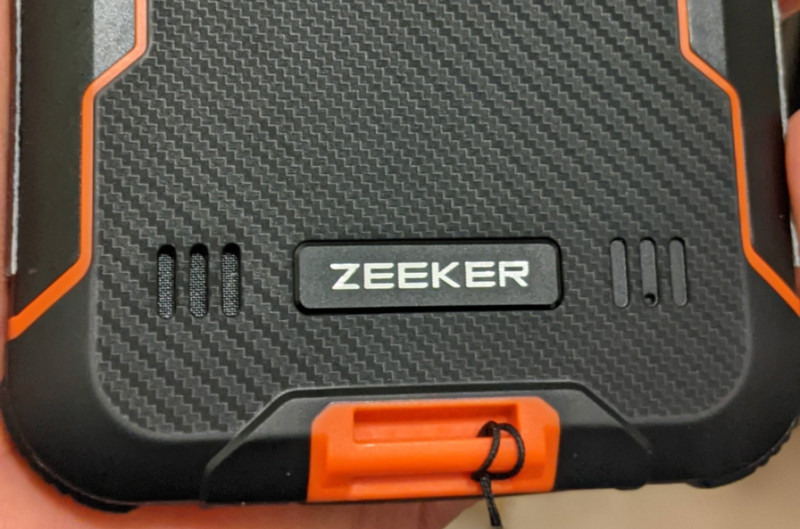 Note the orange lanyard slot.
Speaker and microphones – 
The speaker is on the back of the phone. It is clear and volume can be raised to 'a bit too loud' indoors. That loudness could be helpful outdoors or in other noisier environments. Per the manual, the speaker grille is on the left. Although that looks like a mic hole on the right it may only be a vent. The manual says the mic is on the bottom of the phone, plus there's one on the top left of the back of the phone under a similar hole that is the barometer port.
Camera – 
Megapixel counts can be a marketing angle to make us think we have the best. With optical components as small as they are in phones, it's the software behind the camera that actually makes our cell phone pictures look as good as they do. With that said, the 108 mp camera on the P10 takes sharp pictures in bright light.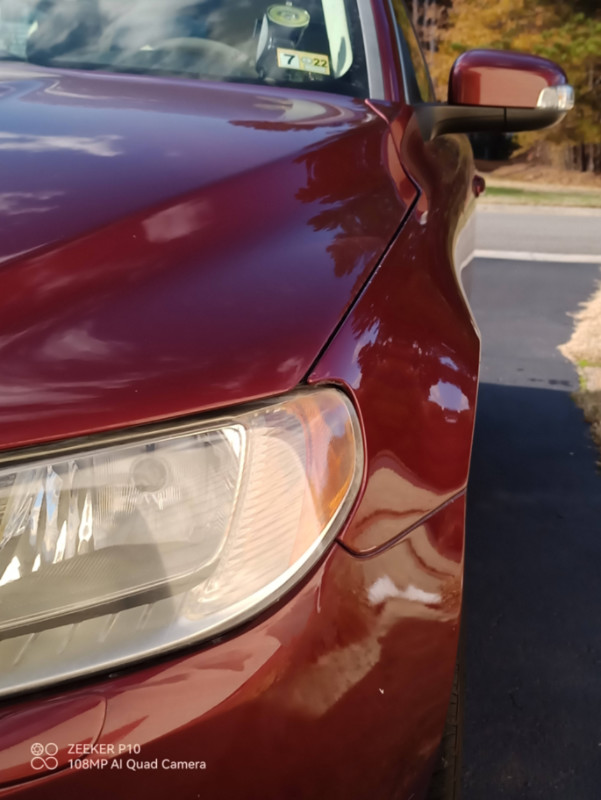 The Zeeker 108 MP pic is above, a 12 MP Pixel 3a XL pic is below. The P10 is set for the full 108 MP but I think I see extra sharpness in the 12 MP Pixel shot. In full disclosure, we do have to adjust our pics down some for the website but these shots depict what I see when examining the originals.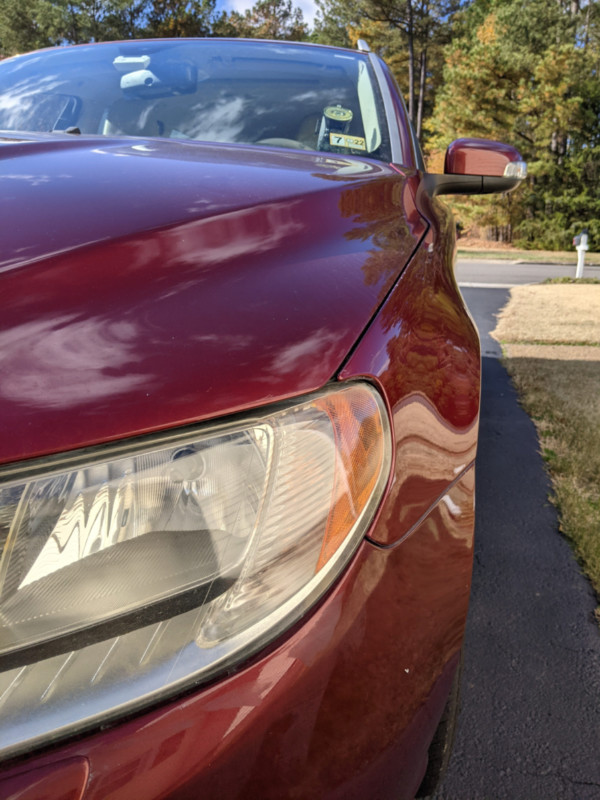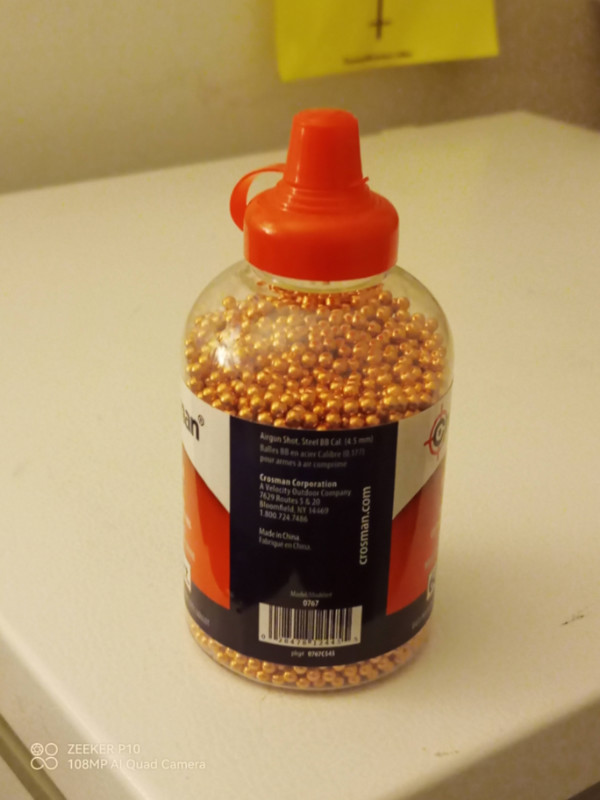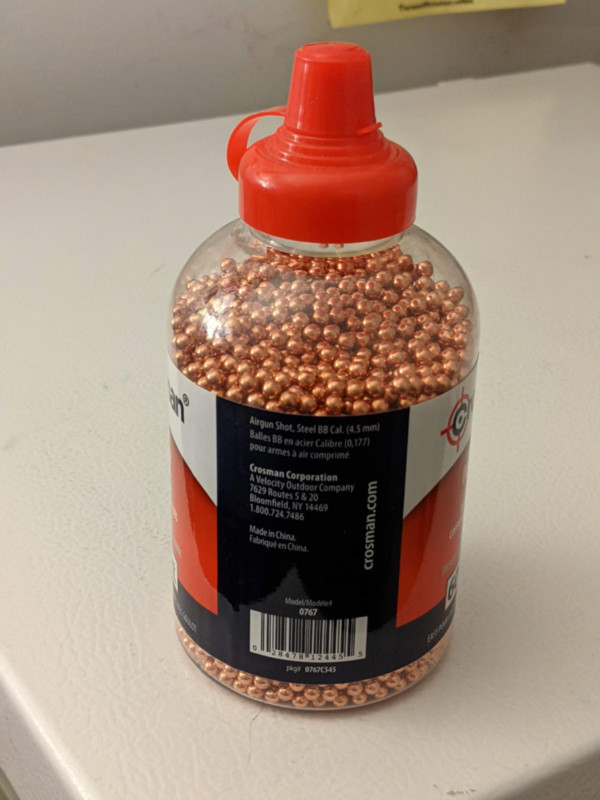 This is a comparison of an unedited low light shot with the P10, then the same object with a Pixel 3a XL. Note the watermark on the P10 pic. To my eye, the Pixel 3a XL pic is better. The Pixel takes superior pictures in lower light.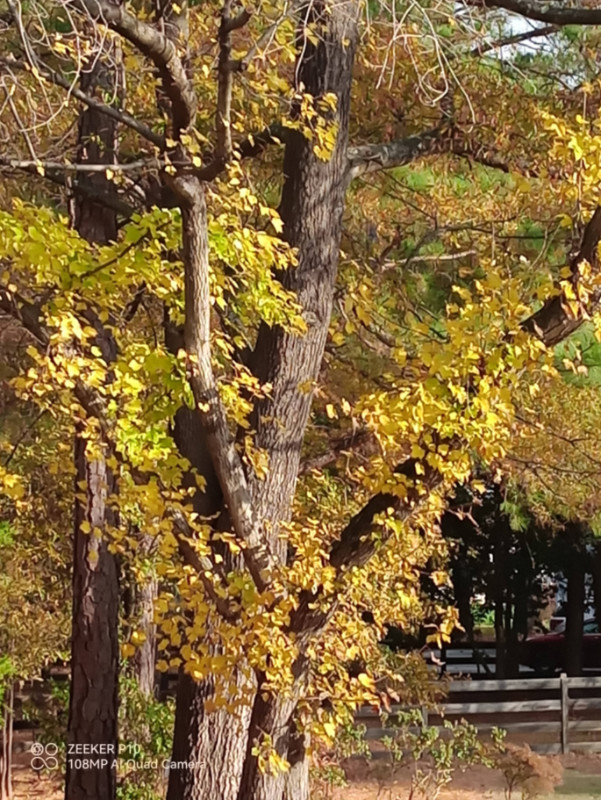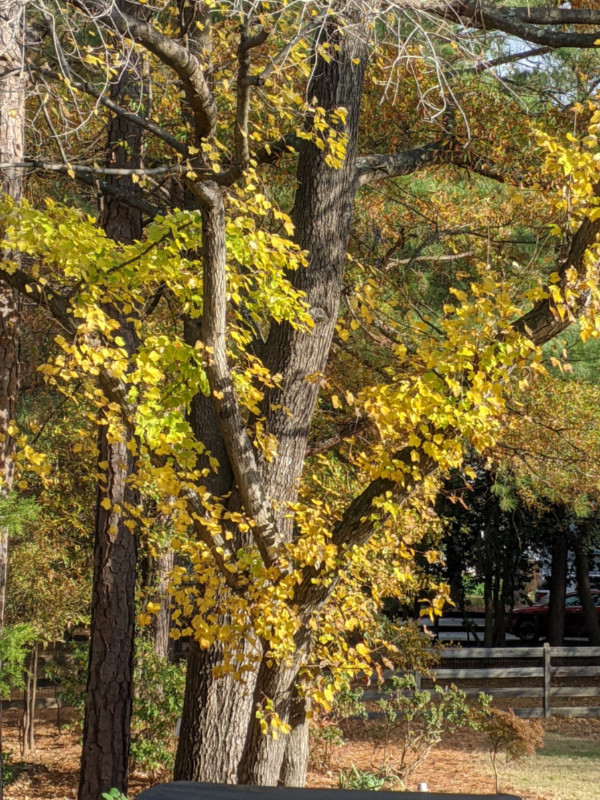 This outdoor scene shows the Zeeker P10 and Pixel as comparable.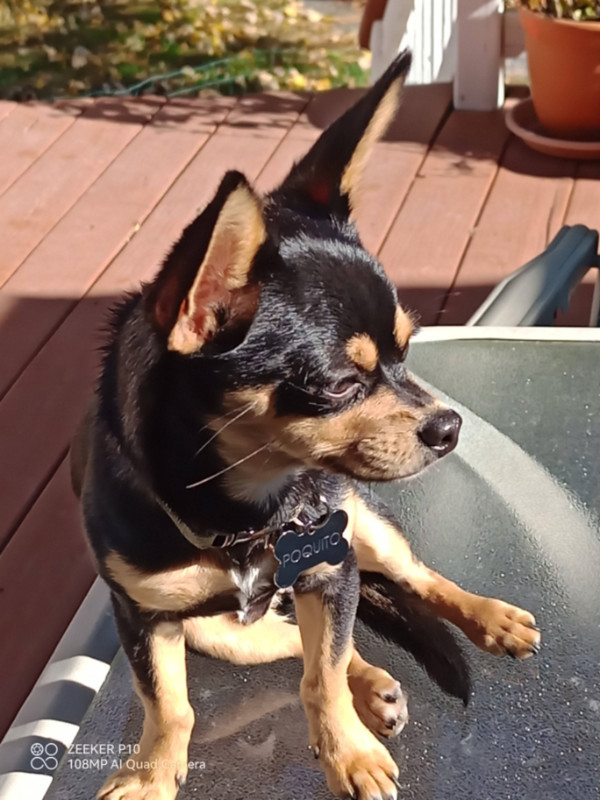 A sharp and accurate bright light pic of our 'toy doberman', AKA chihuahua.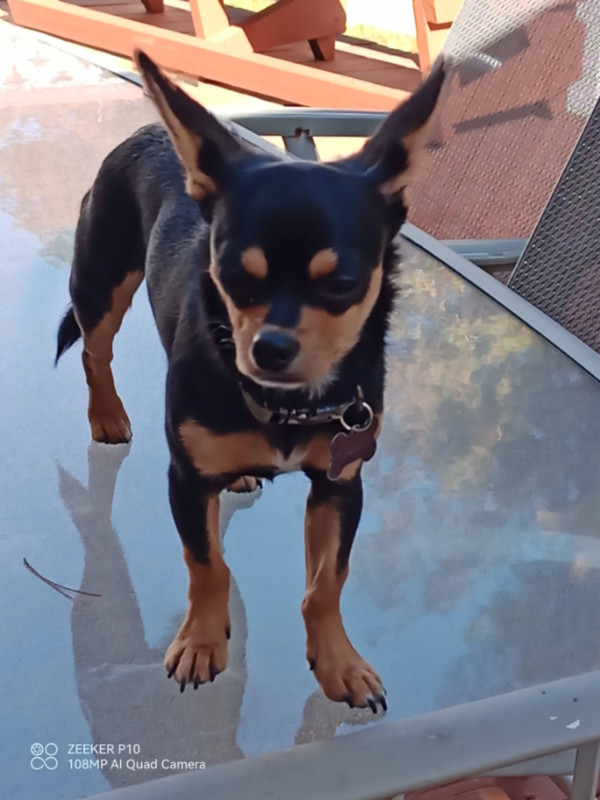 In this mixed light-level shot I wouldn't call the result excellent, but maybe 'ok'.  On to some shots in the dark, literally.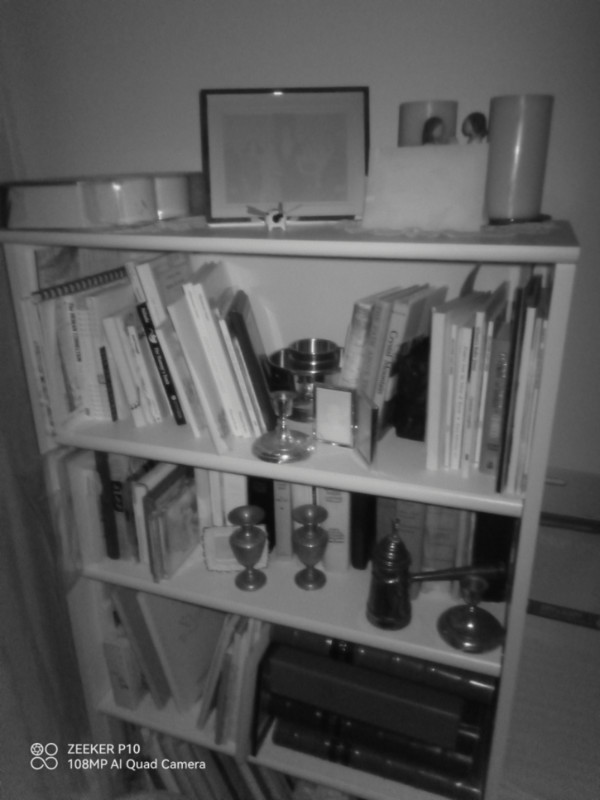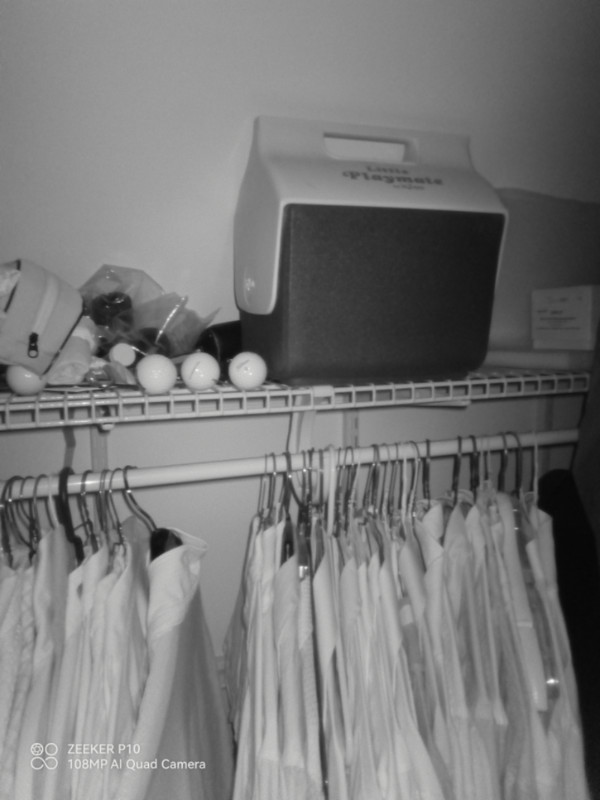 These are night vision shots illuminated only by the infrared LEDs in totally dark rooms. The details were pretty good. Interestingly almost none of my shirts are white, and several of them are black.
Phone call clarity – 
The microphone is on the back of the phone but people I called heard me fine, and they were clear to me through the phone earpiece or via speaker.
Speed / processing – 
The phone never lagged or crashed during my testing. I installed all of the 150+ apps I use on my regular phone except my banking apps. I encountered no deficiencies in coverage or speed, nor service drops while using the P10. 
Updates – 
The phone is operating with a September 2021 security update. Google releases security updates about monthly. A Zeeker representative told me they are testing an upcoming security update and expect to push it out to the P10 phones in mid-December.
During my testing, app updates came to the P10 through Google Play as soon as they came to my other phone, which would be expected. 
Some well-known manufacturers make nice phones but provide less than timely security updates. Operating system upgrades can lag well behind the major brands. Hopefully, Zeeker will continue with Google's regular security updates and occasional OS upgrades.
Battery – 
With a battery this big I know I have to comment about it but battery performance varies by each user and what they do on the phone, and with what apps. I subscribe to the modern advice to keep rechargeable lithium ion batteries between about 40% and 80% for the longest-life potential of the battery. I kept the Zeeker battery at these levels. For me the battery seemed to deplete at a rate about half that of my regular phone. That makes sense since the Zeeker's battery is about twice as large.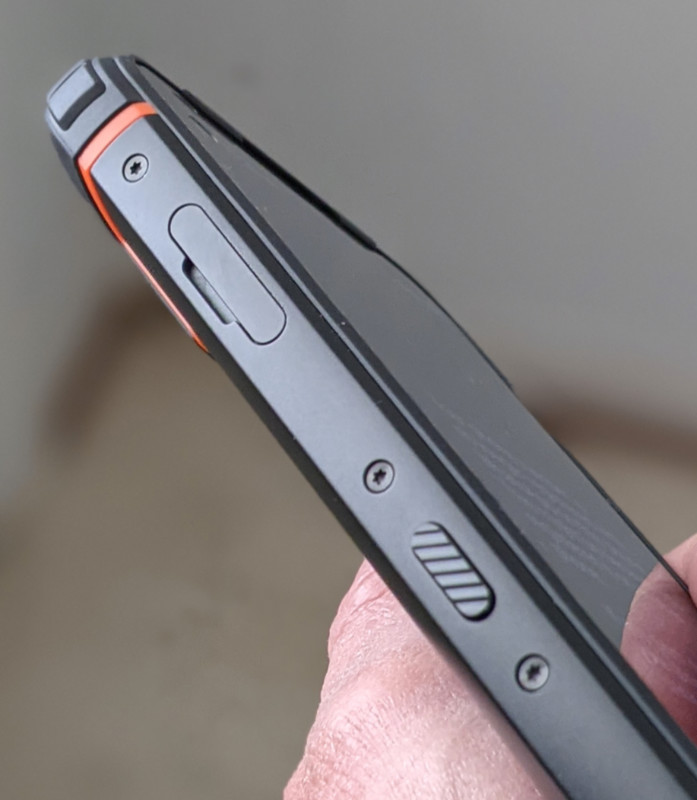 What I like
Battery capacity is quite good

The P10 has a modern operating system (Android 11)

All hardware components seemed to be of high quality.

Specs are very respectable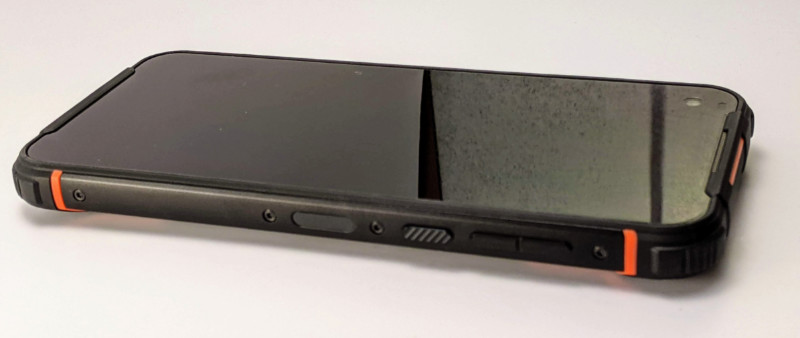 What I'd change
Grip surfaces should -not- be slippery.

The screen glass should be recessed in the case for extra protection in case of a drop.

The phone should be made to be compatible with U.S. carriers.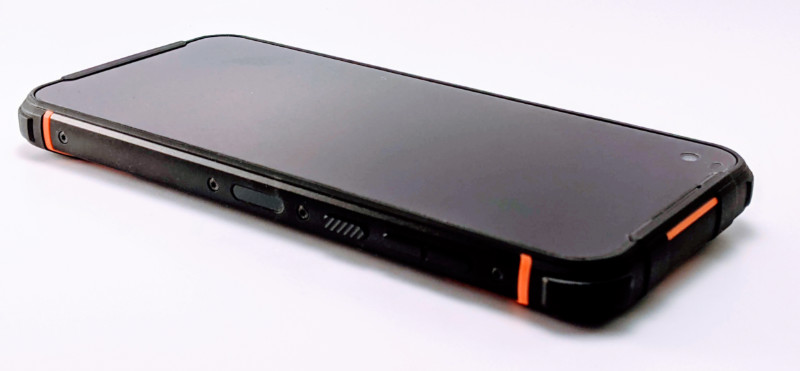 Final thoughts
The Zeeker P10 Android smartphone was fun to test and use and it performed well. It probably can't fully replace my regular phone given its weight and camera output compared to my daily driver phone. Since Verizon reports the P10 as incompatible, I can best recommend it to users on T-Mobile. If the manufacturer can work out this issue with Verizon, the unique features of the Zeeker P10 will make the device more marketable and desirable. 
Price: $439.99
Where to buy: Amazon
Source: The sample for this review was provided by Zeeker.