We use affiliate links. If you buy something through the links on this page, we may earn a commission at no cost to you. Learn more.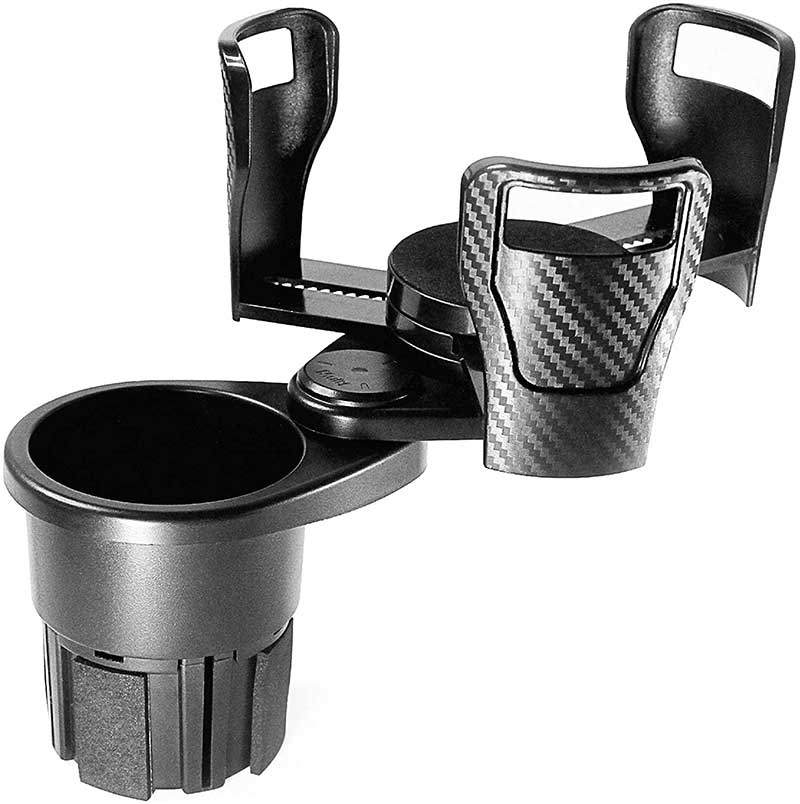 NEWS – I love my 2013 Mini Cooper S, but the brand definitely describes everything about it. It's small. I love that about it except for one thing. The cup holders are way too small! If I buy a large drink from a fast food place, they almost never fit in the holders. I don't plan on buying another car any time soon, so I've been looking for another solution and I may have found it. It's the Limitless Dual CupStation, a 2-in-1 expandable cup holder that has a 360° rotating base. Just place it in your existing cupholder and you're all set!
As you can see from the images below, the CupStation can expand to hold small to very large cups and bottles. The cool thing is that if you swivel the CupStation to the side, you will still have access to the smaller cupholder, so it effectively doubles your cupholders.
Want one? Head over to Amazon where you can buy one for $29.99.