We use affiliate links. If you buy something through the links on this page, we may earn a commission at no cost to you. Learn more.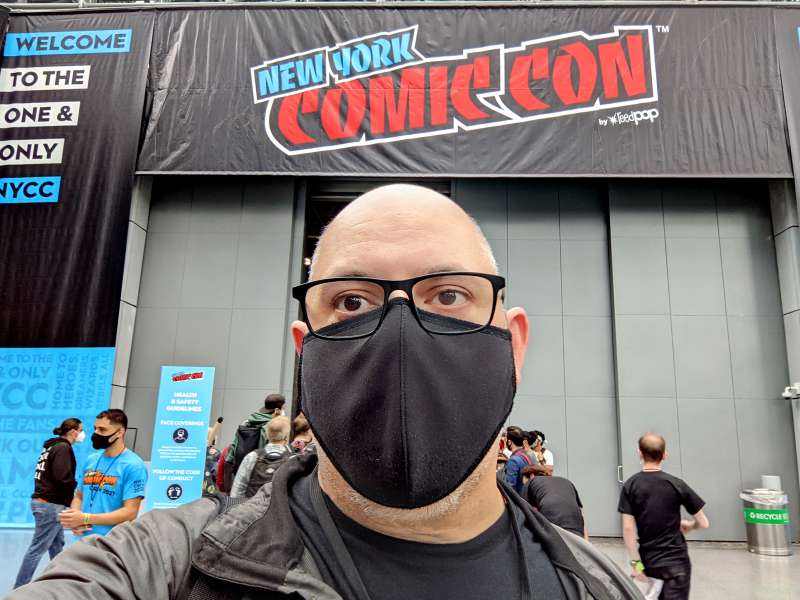 ARTICLE – The year 2020 was a difficult one for pretty much everyone on the planet. We saw some seriously major catastrophes, some planetwide, some more localized. There were also innumerable minor personal tragedies, things like missed graduations, weddings, birthday parties, etc. For me, the cancellation of an in-person 2020 New York Comic Con, while very prudent, was a tough blow. As readers might be aware by now, I've attended Comic Conventions regularly since I was a kid, and haven't missed a New York Comic Con since its inception. Cons are my happy place and missing my favorite one made a bad year that much worse.
But 2021 is a new year and the New York Comic Con is back! Since IRL NYCC's return was announced I've been cautiously optimistic and was thrilled to see its organizer, ReedPop, pull it off. This was definitely a Comic Con like none before. Aside from big-name exhibitors like Marvel, DC, SYFY, and Funko pulling out, there were a bunch of COVID protocols put into place to ensure that NYCC didn't become a super spreader event.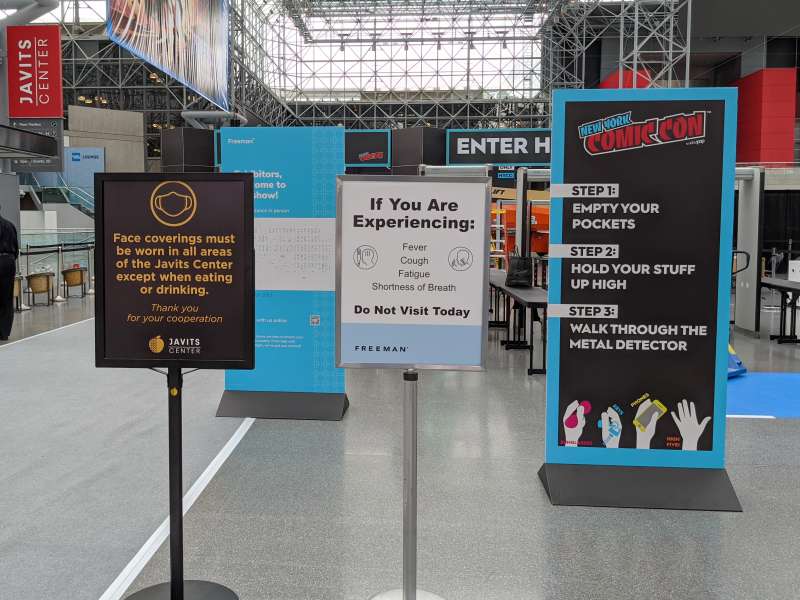 Everybody attending NYCC had to prove full vaccination status and was issued a non-removable wristband to prove it. If you cut off the wristband you had to prove your vaccination status again at one of the tents outside the Jacob Javits Center to get a replacement. Facemasks were mandatory, just not the superhero kind which are always in abundance at NYCC anyway.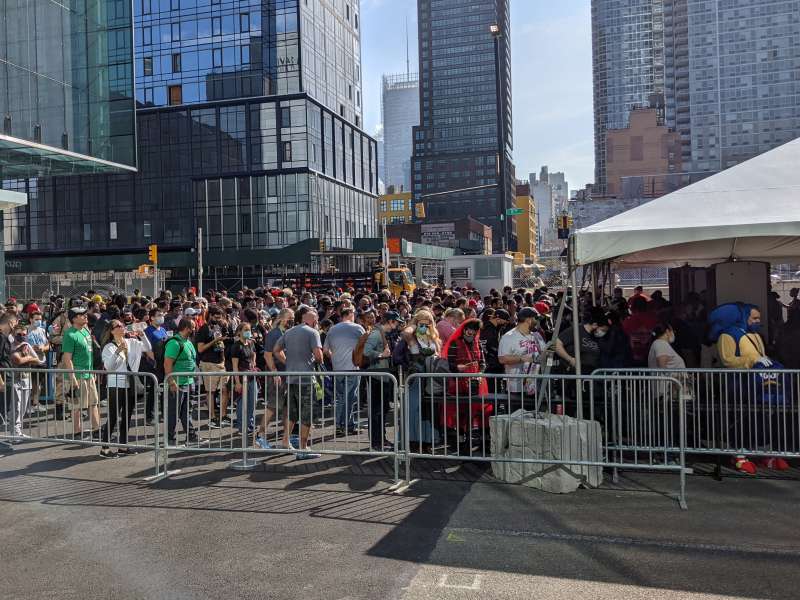 Despite the COVID restrictions and major player no-shows, loyal Comic Con fans showed up in force. The wristband tents opened a few days before Comic Con and that helped to move the throngs of attendees along smoothly.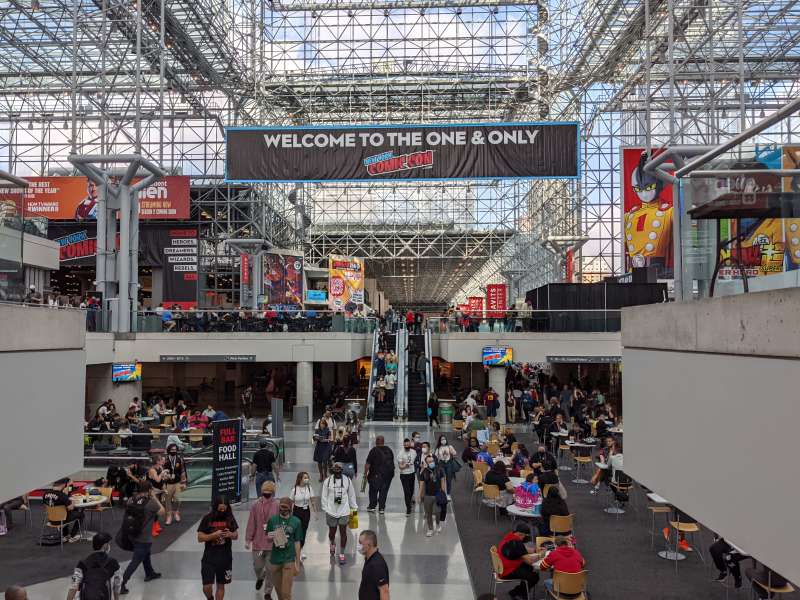 The entrances were just as crowded as any other Con I've attended but the show floor was definitely something new.
Never miss one of our posts again. Sent MON, WED, and FRI with the latest gadget reviews and news!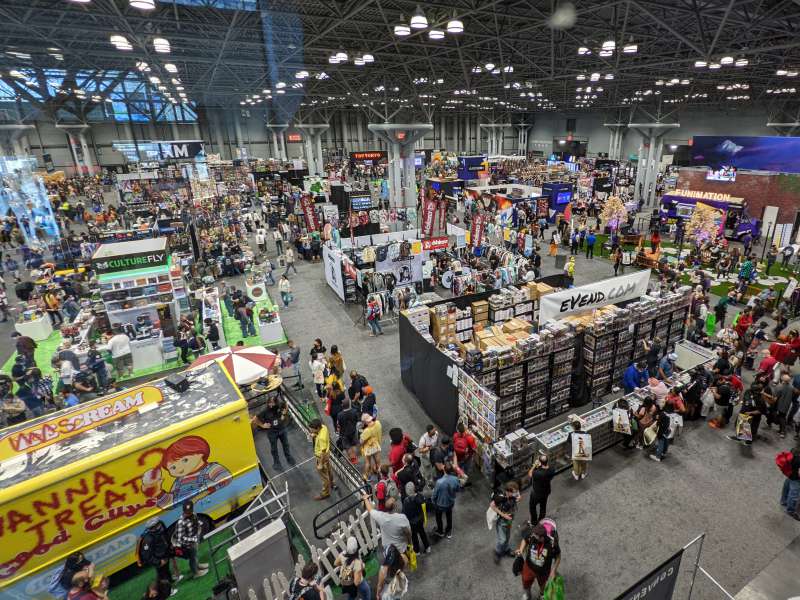 Exhibitors were spaced roughly twice as far apart, which was easy to do since all of the space hogs like Marvel and DC were notably absent.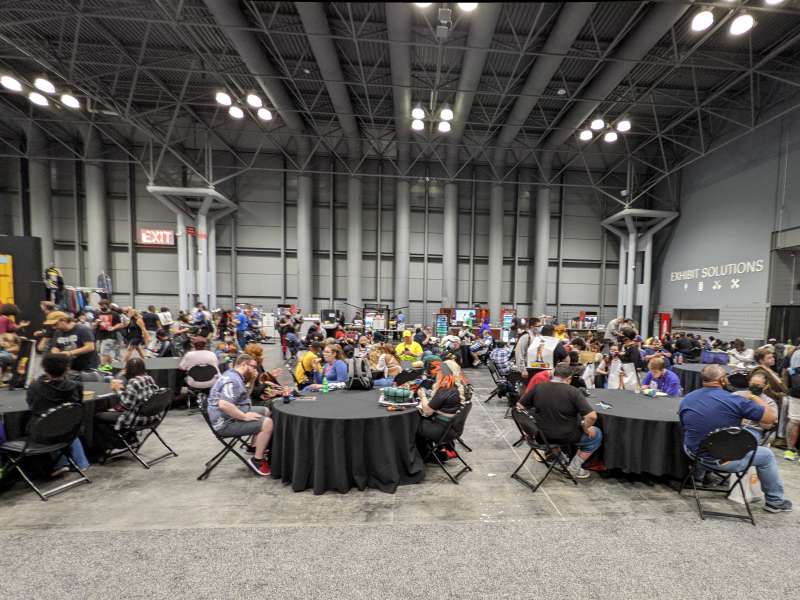 There was even room enough to set up a separate eating area on the main show floor.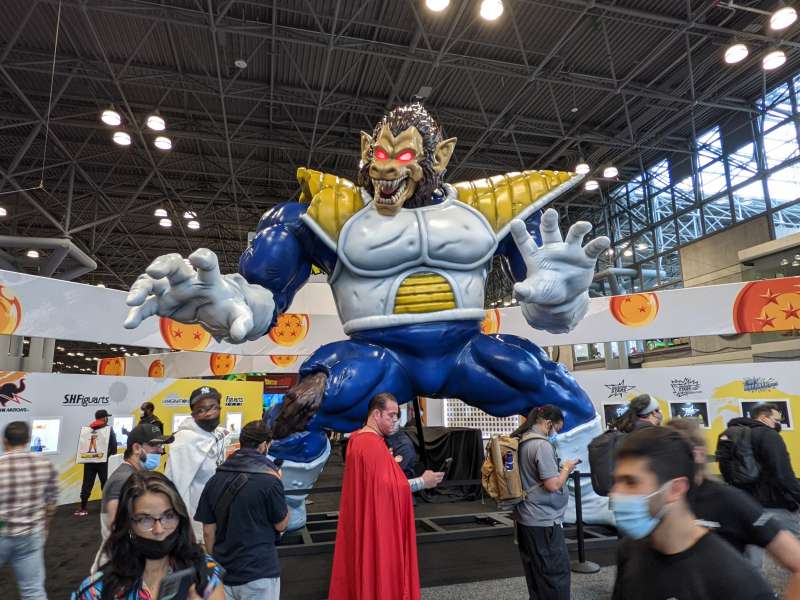 Of course, there's always room for giant anime character statues at NYCC no matter what the circumstance.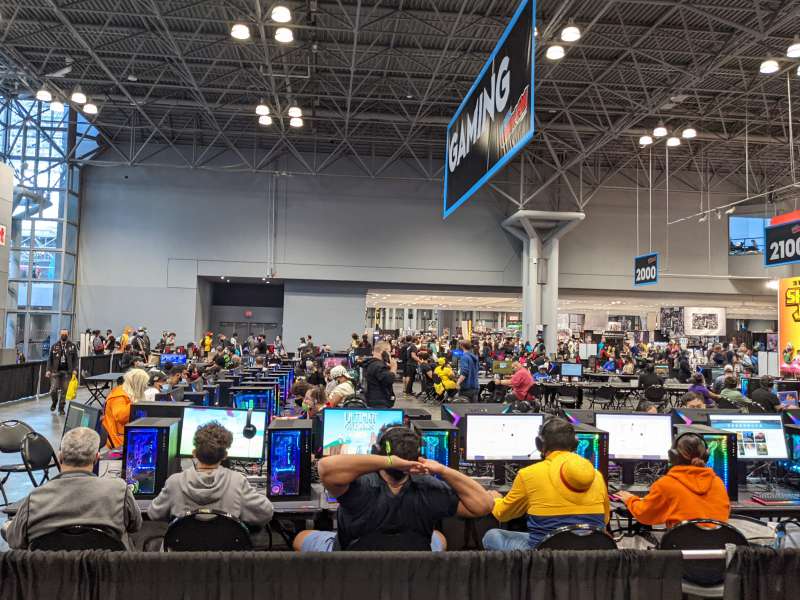 More space also meant more room for a hands-on gaming area where fans could try out the latest games on PCs, PS5 consoles, and the Xbox Series X.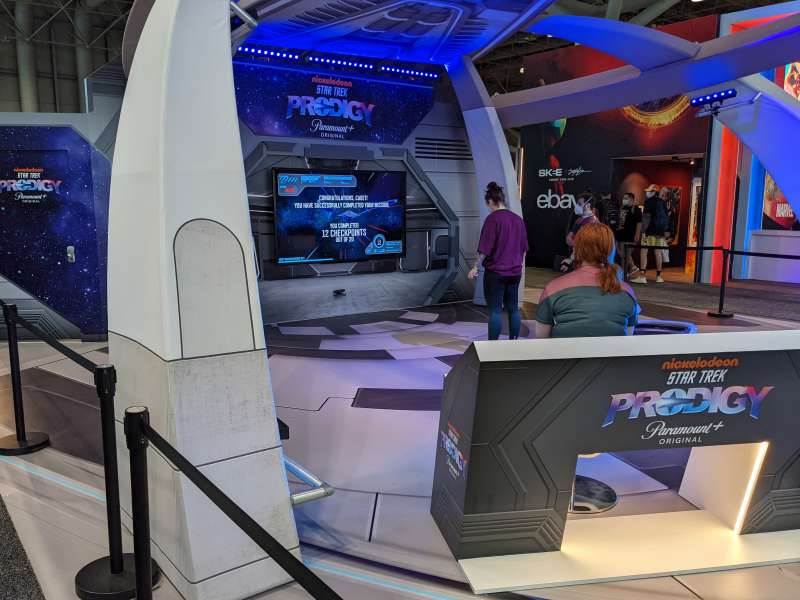 Aside from the no-shows I mentioned, there was also a lack of experiential booths on the main show floor. Two exceptions were a Star Trek Prodigy exhibit and an experience for the Chucky television series.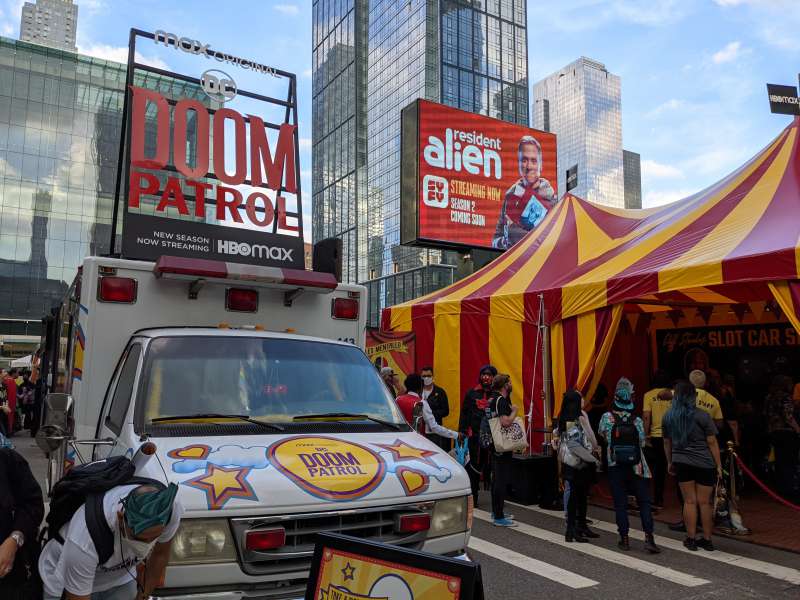 Outside of the Javits Center though there was a Doom Patrol carnival tent, a Sandman Audible experience, and a Funmation DJ Booth.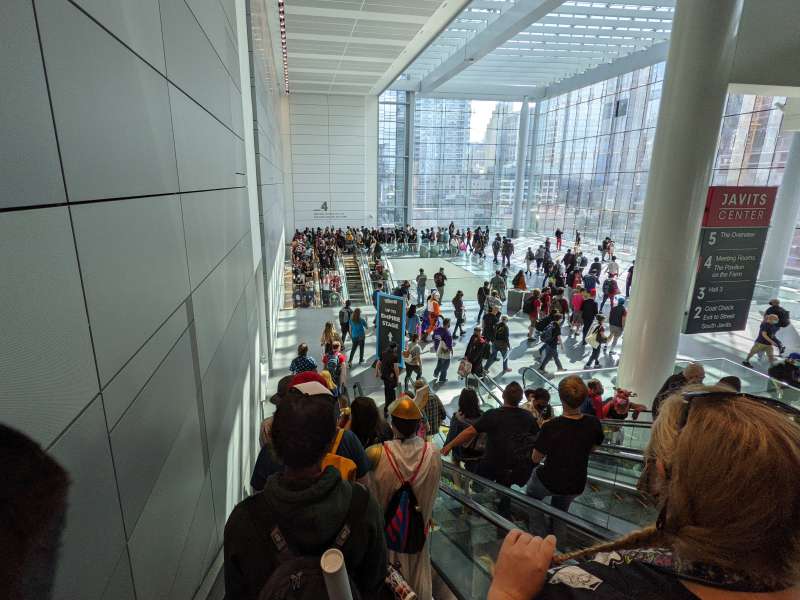 This year's NYCC also showcased the new Javits Center Expansion which added 1.2 million square feet of convention space.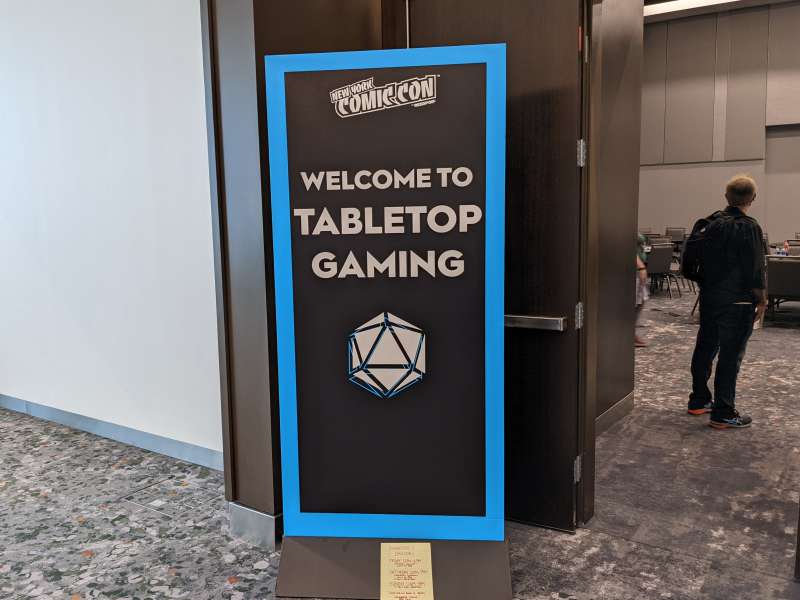 All of this new space was perfect for staging some socially distant tabletop gaming sessions and the more popular panels and speakers.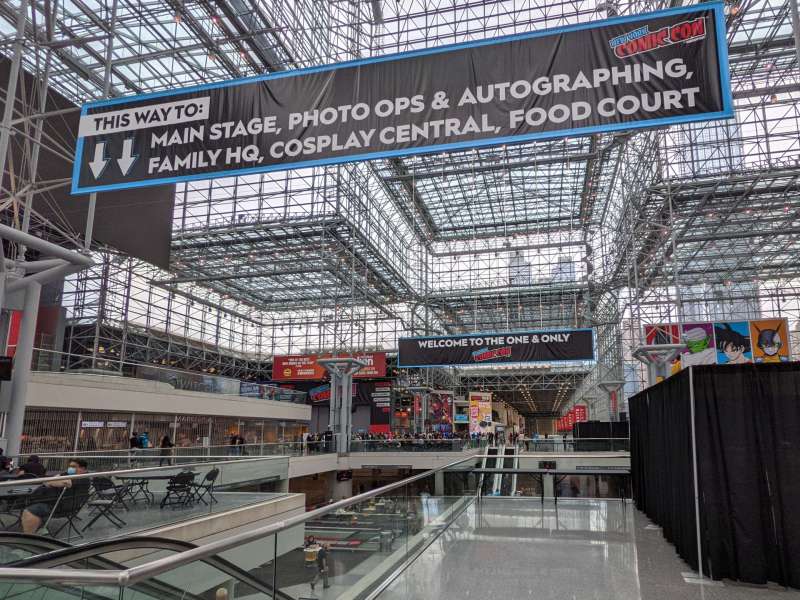 Off the main show floor on the lower levels of the Javits Center, a few of the mainstays of NYCC occupied their usual spaces.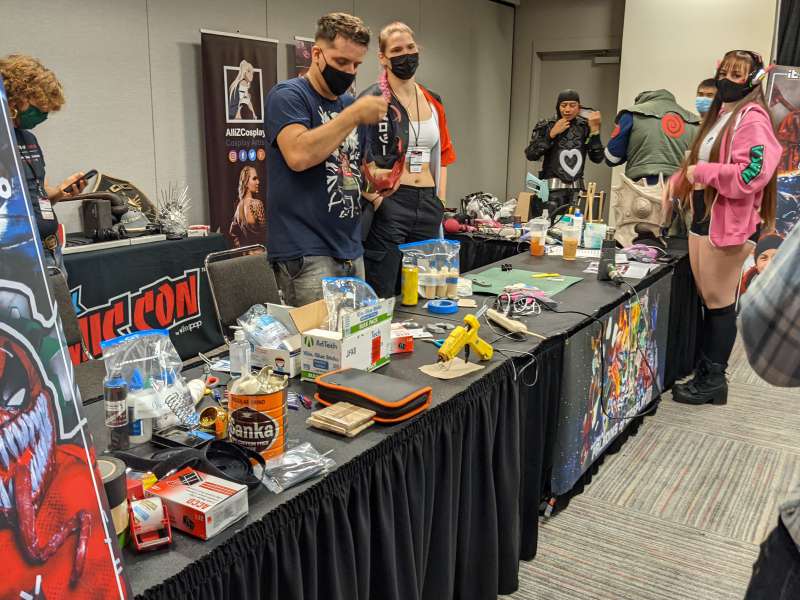 The Cosplay Repair Station is always busy and a great place to get a behind-the-scenes look at how some of the amazing costumes of NYCC are put, and held, together.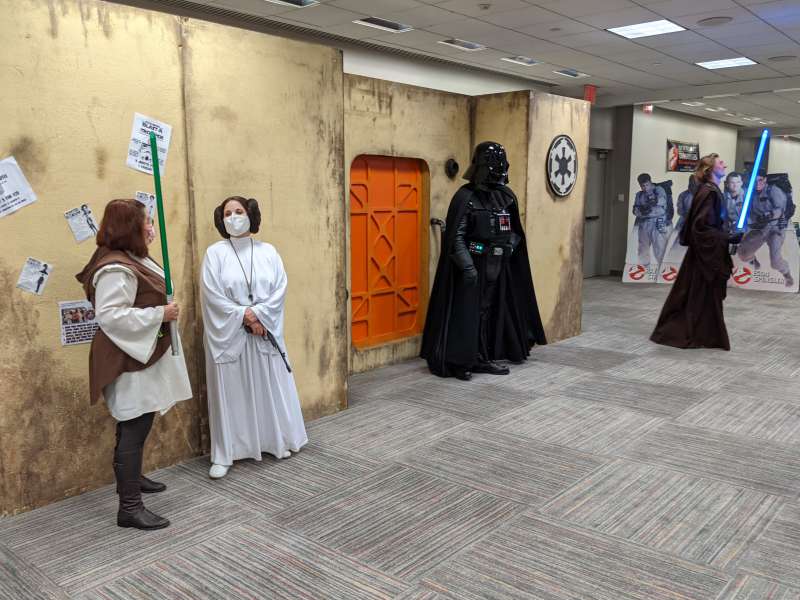 Of course, Star Wars costuming organization the 501st Legion held court on the lower levels to giving fans a chance to take pics with some really outstanding Star Wars cosplayers.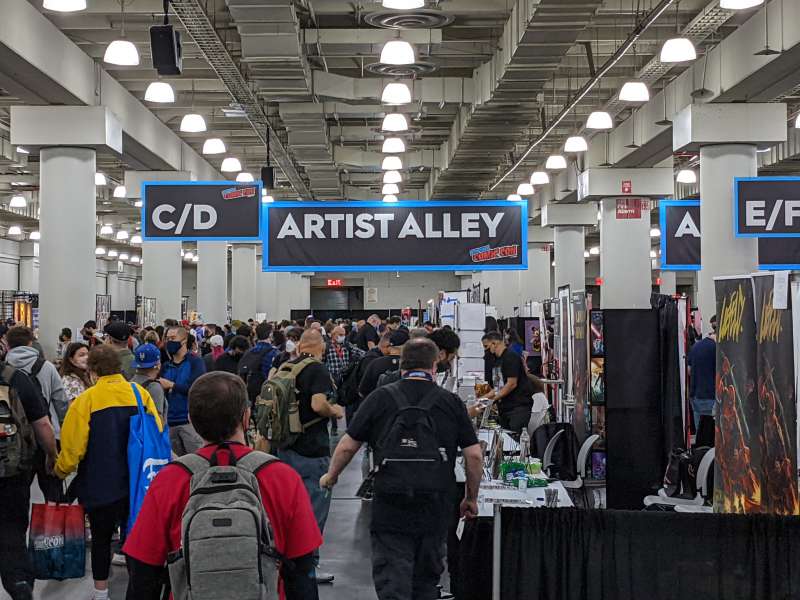 I spent a few hours walking the aisles of Artist Alley and got to check out the amazing art from some of comics' hottest new stars as well as a few of its legends.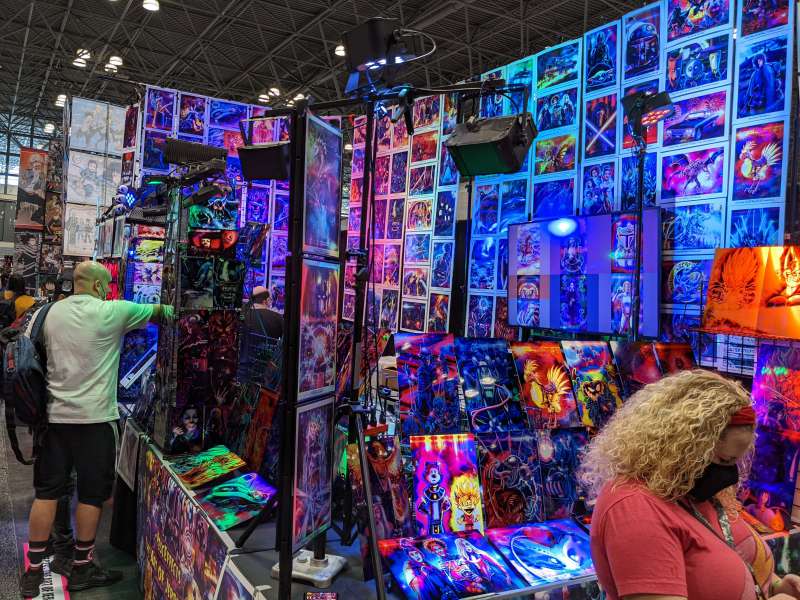 It's always hard for me not to buy every print and poster I see on the first day because inevitably I'll find something else even cooler a few hours later and I only have so much wall space in my tiny apartment.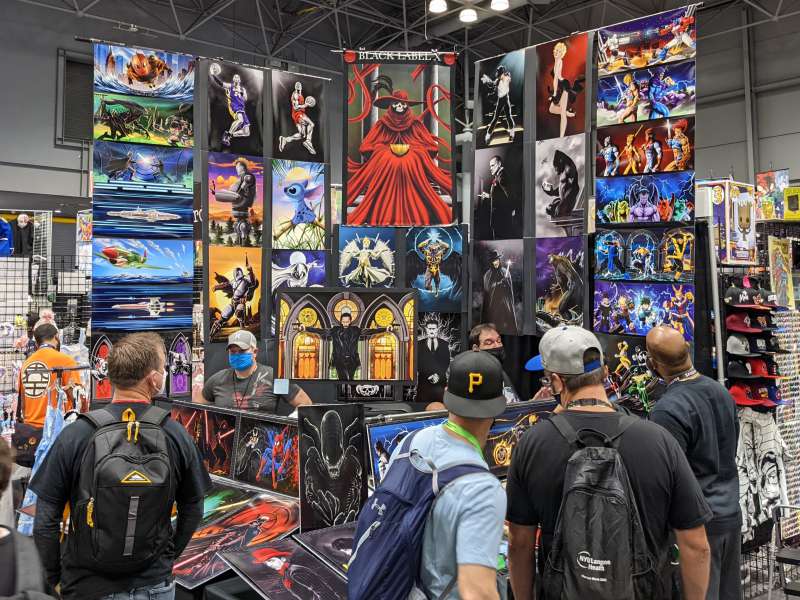 Luckily, I can almost always peruse the artists' wares from their websites later on and make some wiser decisions.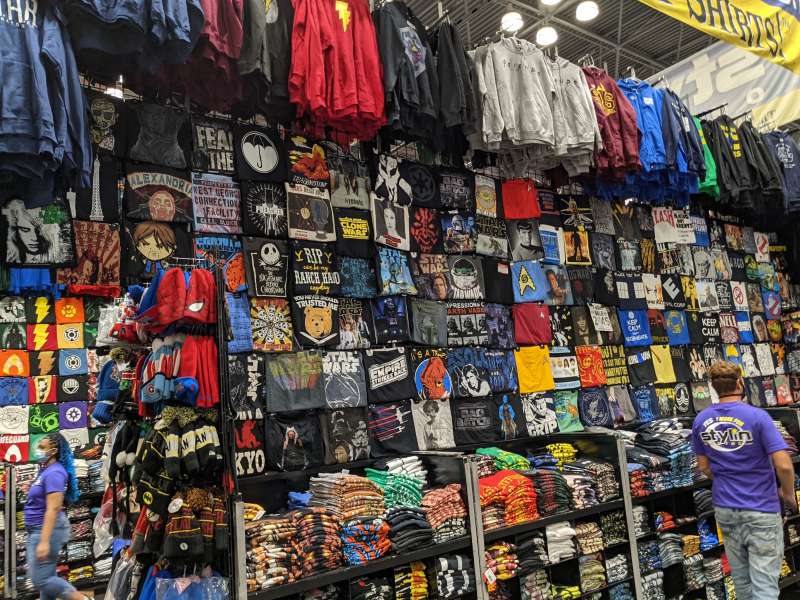 Back up on the main show floor, there was no shortage of pop culture-themed T-shirts, hoodies, and boxer shorts even.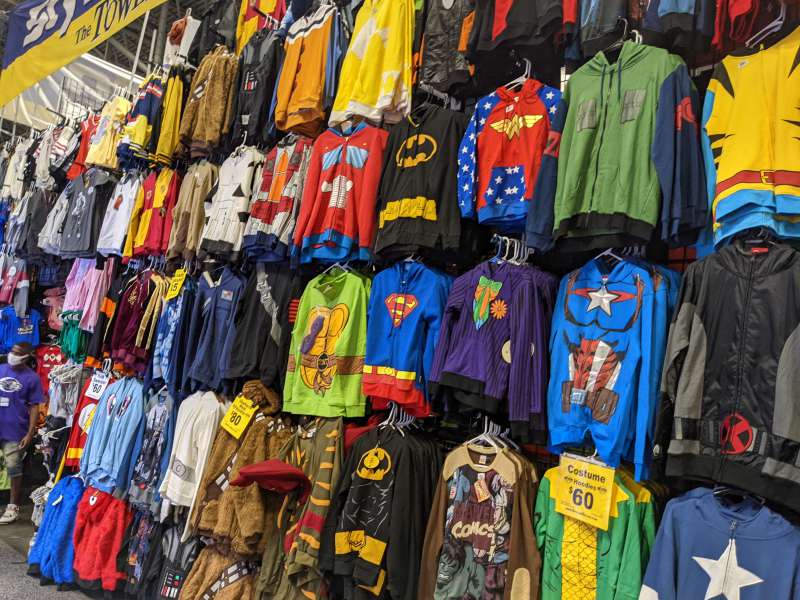 This is usually where I get a chance to refresh my wardrobe and take advantage of all the exclusive merchandise and special comic-con-only discounts.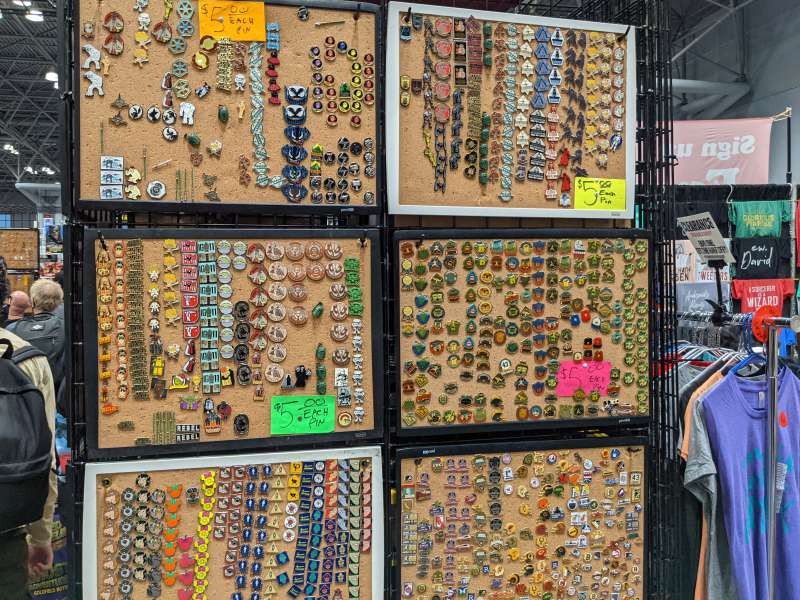 I also add to my extensive pin collection if my wallet allows it.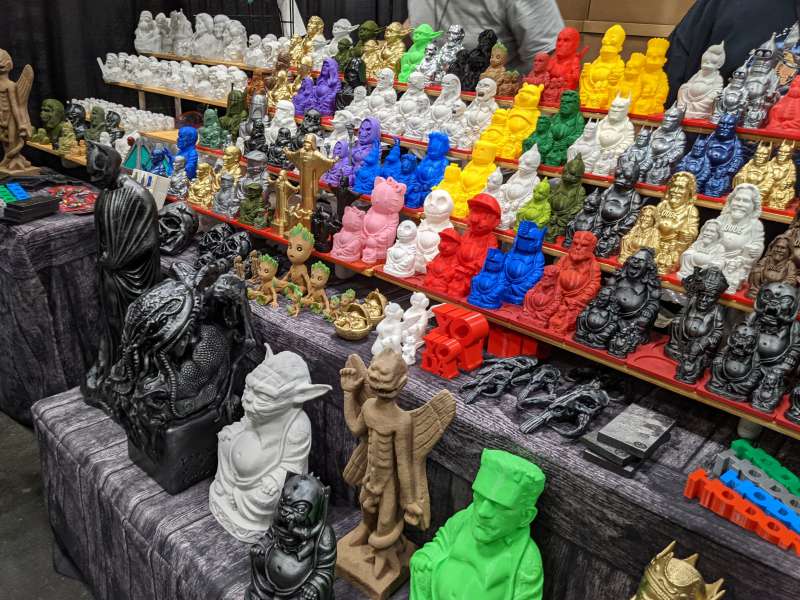 What I love about Comic Con is the randomness of it all, this is a magical place where you can find a Yoda-styled Buddha in one aisle.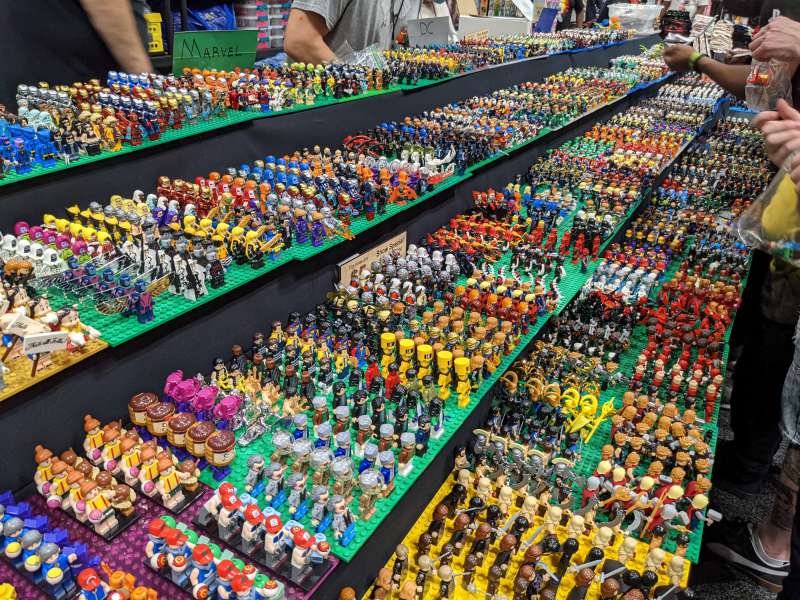 Fantasy-themed Lego minifigs in another aisle.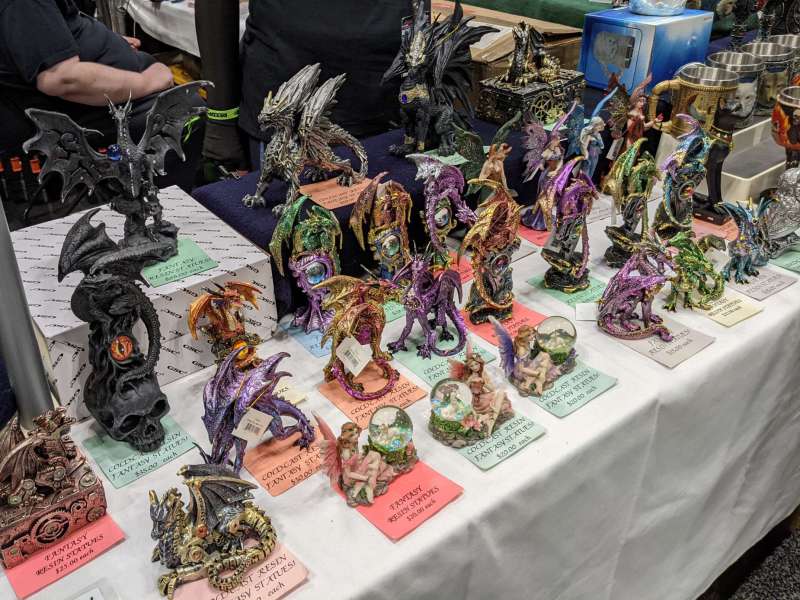 Crystal ball-wielding dragons around the corner from those aisles.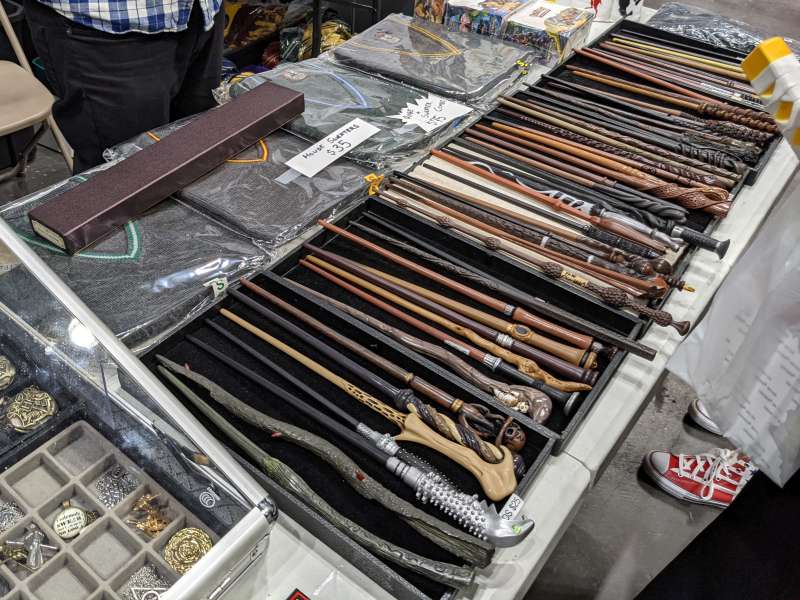 A collection of handmade magic wands.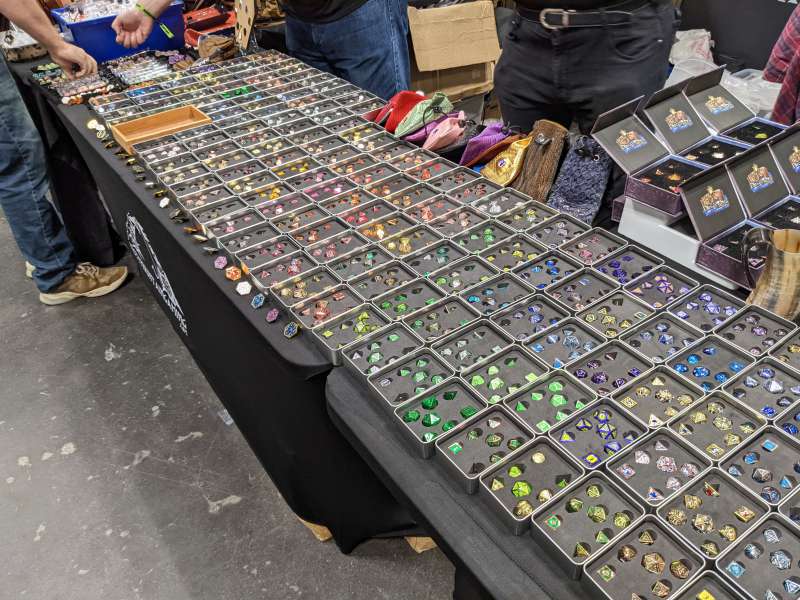 And your choice of every possible dice style and material in existence.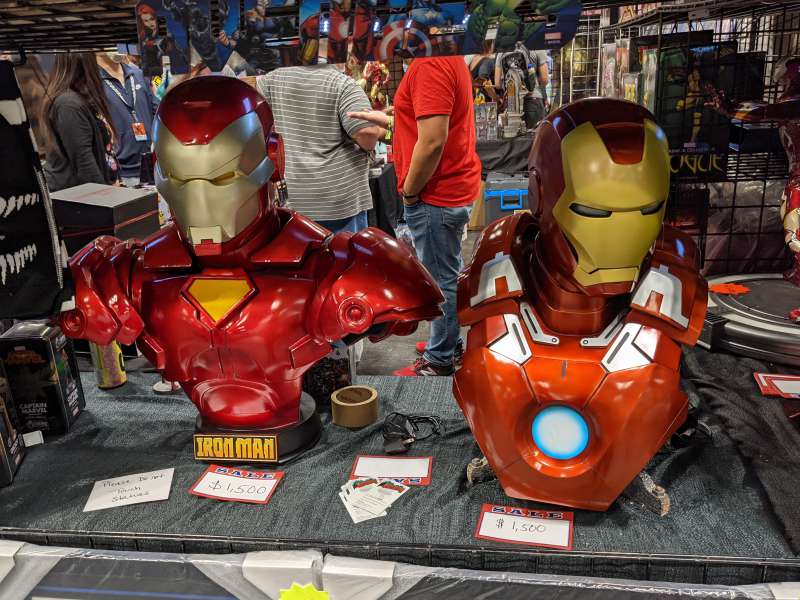 If your wallet goes a little deeper you can always pick up a collection of insanely priced superhero busts.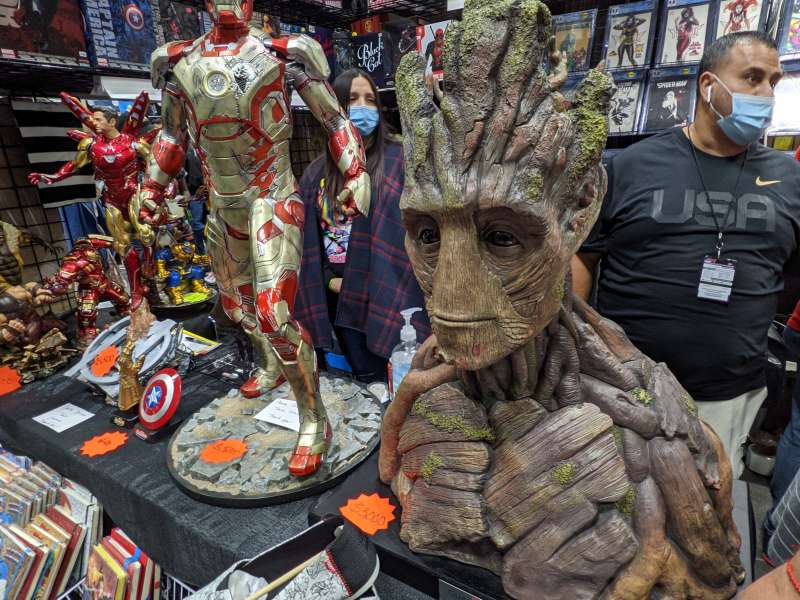 Or a life-size Groot head to put on display in your living room or foyer.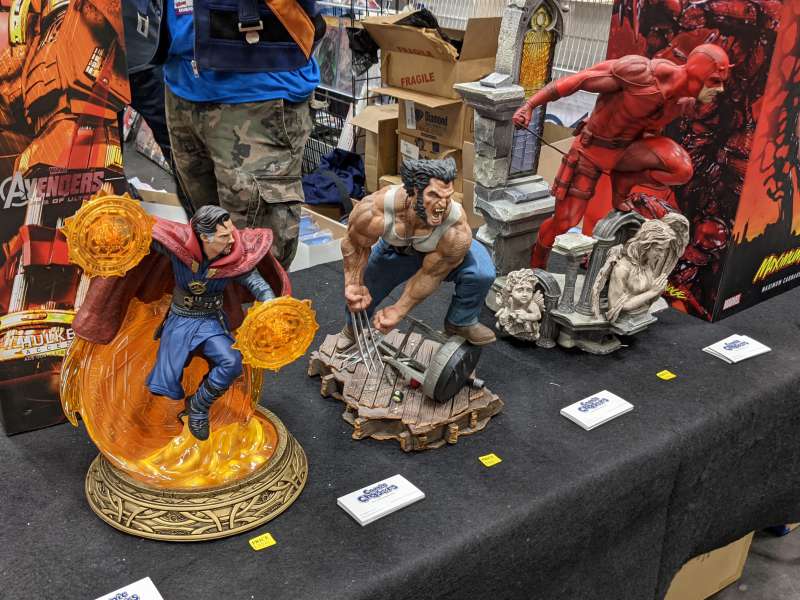 But to be honest the level of detail on some of these statues almost makes them worth the price.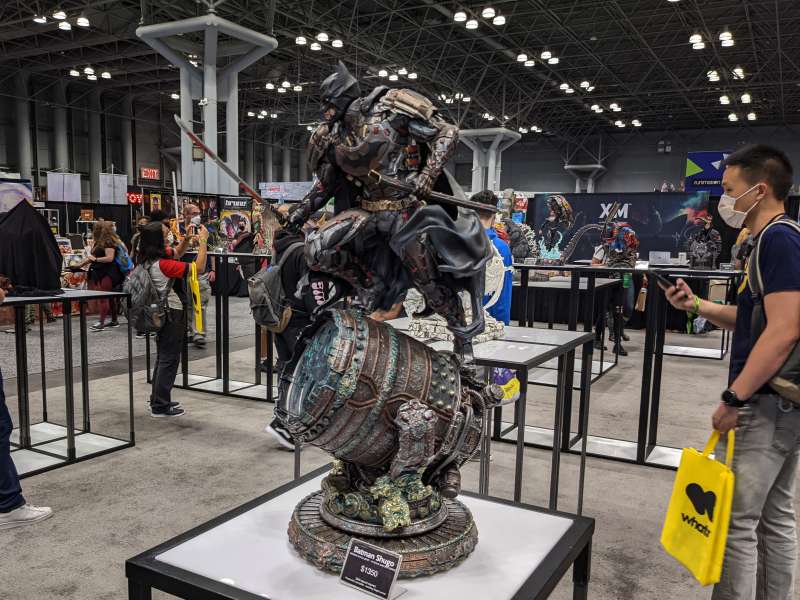 Especially when you find an incredibly intricate samurai Batman.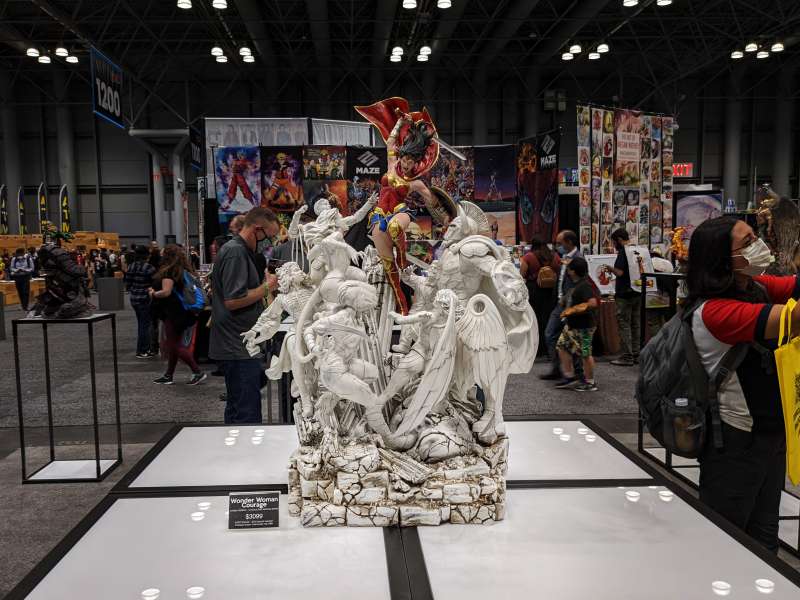 Or Wonder Woman fighting off a pantheon of gods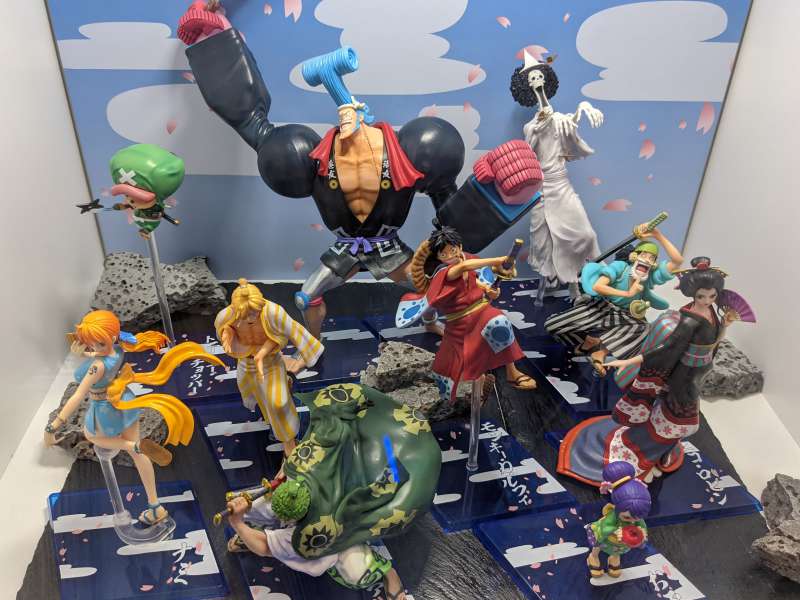 I'll never understand or be able to grasp many of the anime casts of characters, but you can pretty much find every one at NYCC if you look hard enough.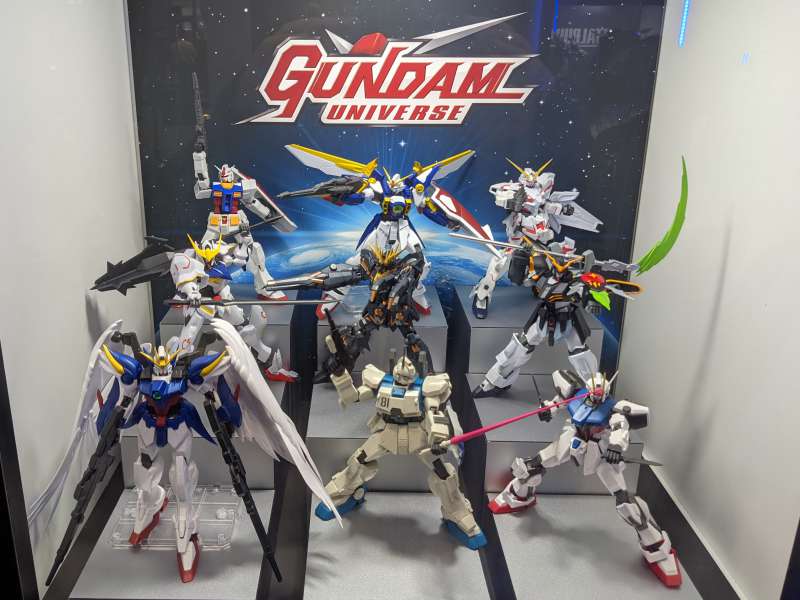 And there is definitely a different Gundam available for every taste and liking.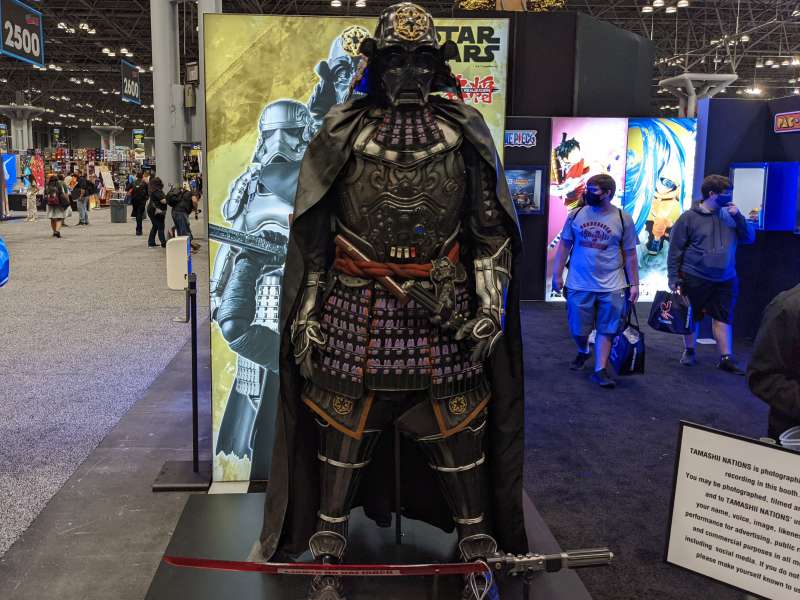 The life-sized displays are pretty spectacular as well. This samurai Darth Vader comes complete with a red lightsaber katana.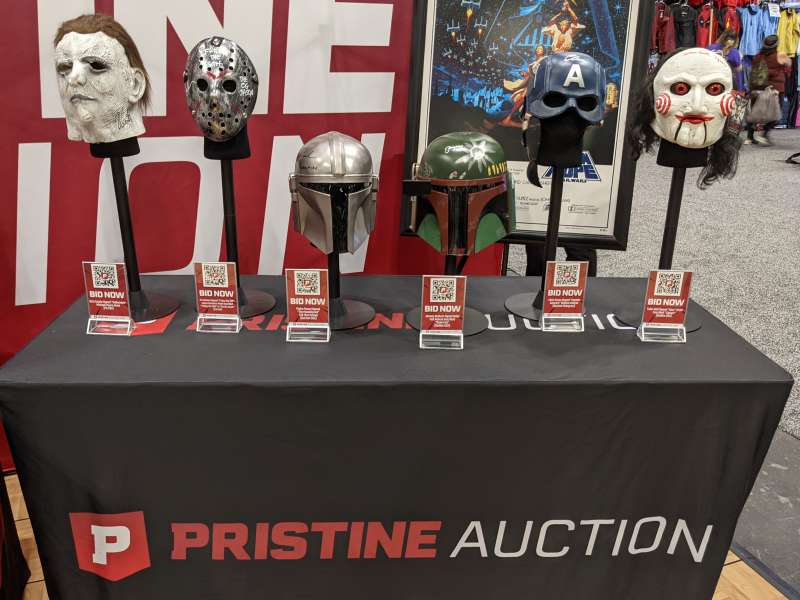 You can also bid on actual movie props signed by the actors who wore them like The Avengers or Boba Fett.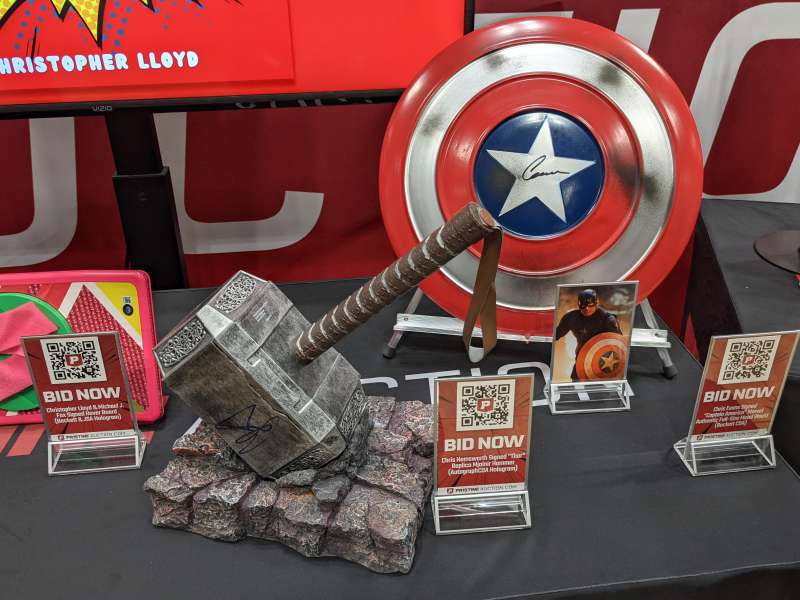 All of the usual NYCC attractions are fun and more than enough to occupy a few days' time, but I like to spend at least one full day exploring the quirky vendors found only at a Comic Con. This year I focused mainly on vendors who had unique or exclusive items available for the return of NYCC.
Vader's Vault
Where else but at a Comic Con can you find your choice of several custom lightsaber manufacturers?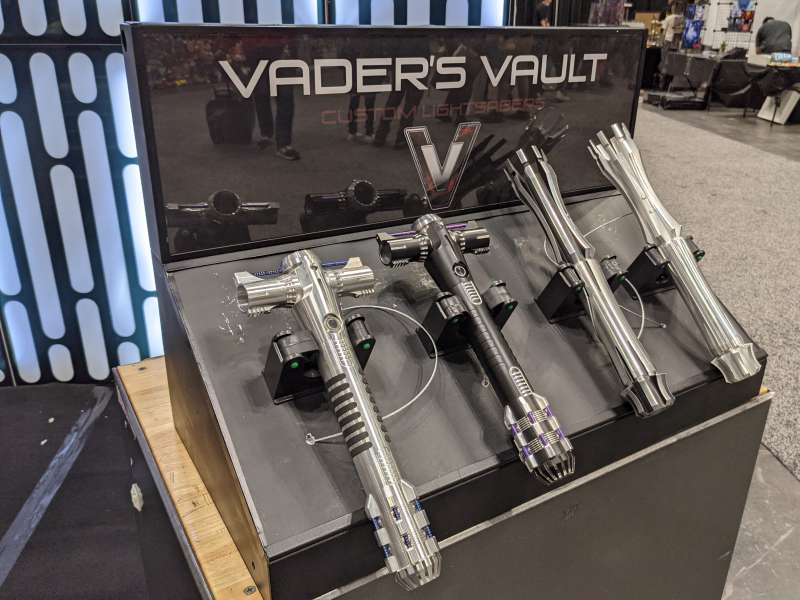 Vader's Vault is always one of my first stops at NYCC, mainly because a booth topped by pulsating lightsabers is very easy to find.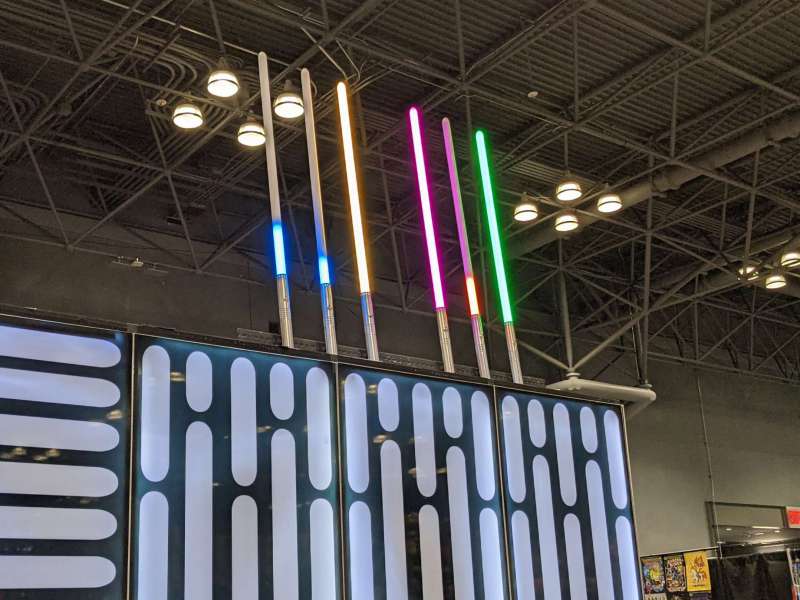 This year at NYCC, Vader's Vault was showcasing some amazing custom-themed lightsabers like the high-end acid-etched Promethean, a matte green HALO branded saber, and a battle-worn Lord of the Rings styled lightsaber. The uniqueness of these lightsabers doesn't come cheap though with the acid-etched Promethean going for $2500.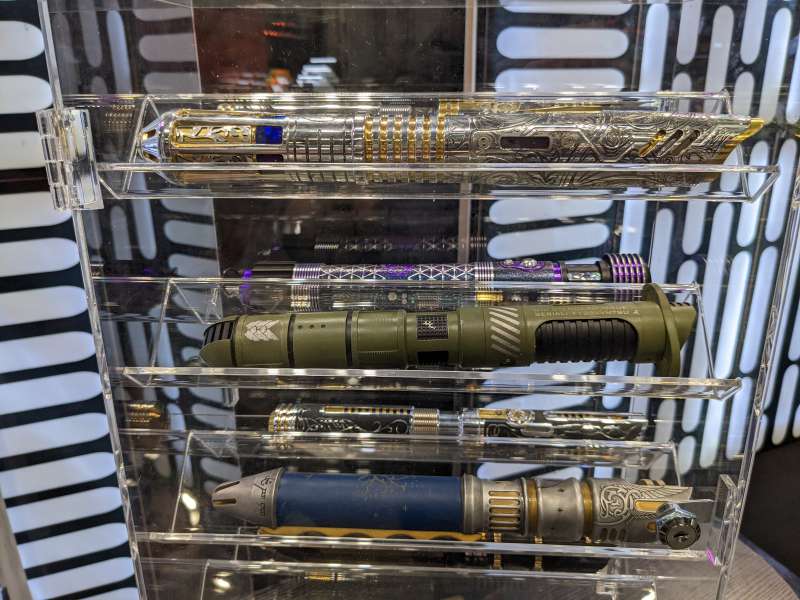 The craftsmanship that goes into these lightsabers is impressive as is the willingness to move out of the Star Wars universe and mix it up a bit with some other sci-fi and fantasy properties. Check out the website for Vader's Vault as well as our video interview later on in the article.
Equilibrium USG
I am a sucker for bags. I have a ton of backpacks, duffels, and messenger bags and I'm always looking for an excuse to buy another one. Every year the bags from Equilibrium Urban Survival Gear seem to have some new innovative feature that I hadn't seen before and I can't resist checking them out. I own a few of their smaller Claymore bags and the only complaint I have is that they are so durable I most likely never need to buy another.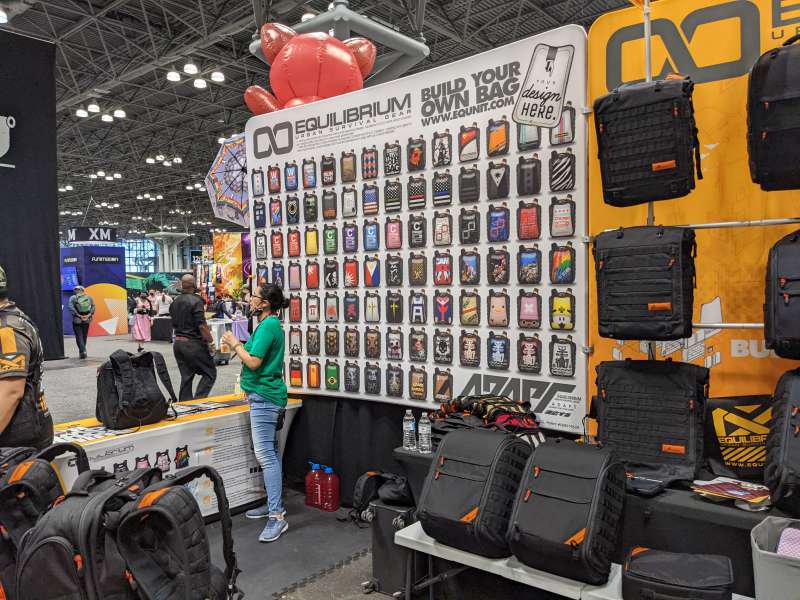 Along with some brand new bag designs, Equilibrium was showcasing exclusive Comic Con inserts for their backpacks.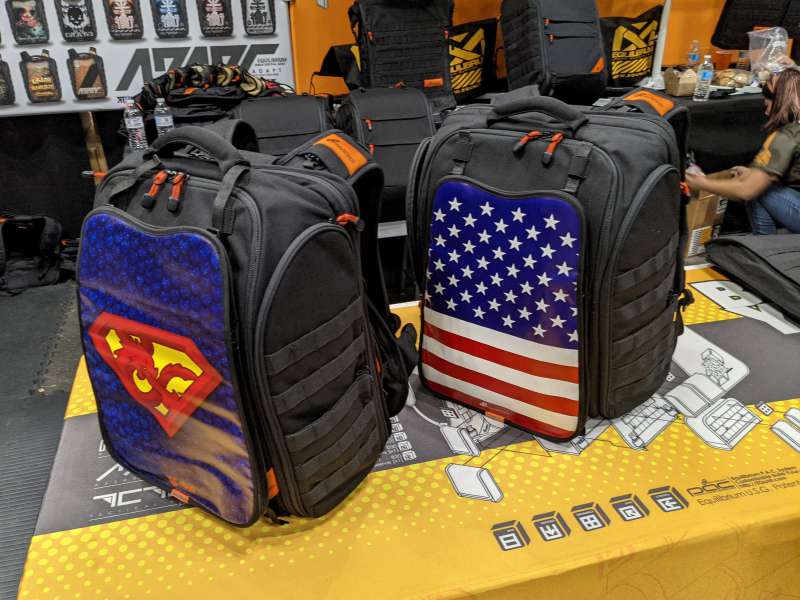 The inserts fit inside of a clear vinyl panel that attaches to the back of their primary backpack and allows you to customize a bag to your taste. The panel is covered in Velcro so you could also decorate a pack with all types of Velcro morale patches.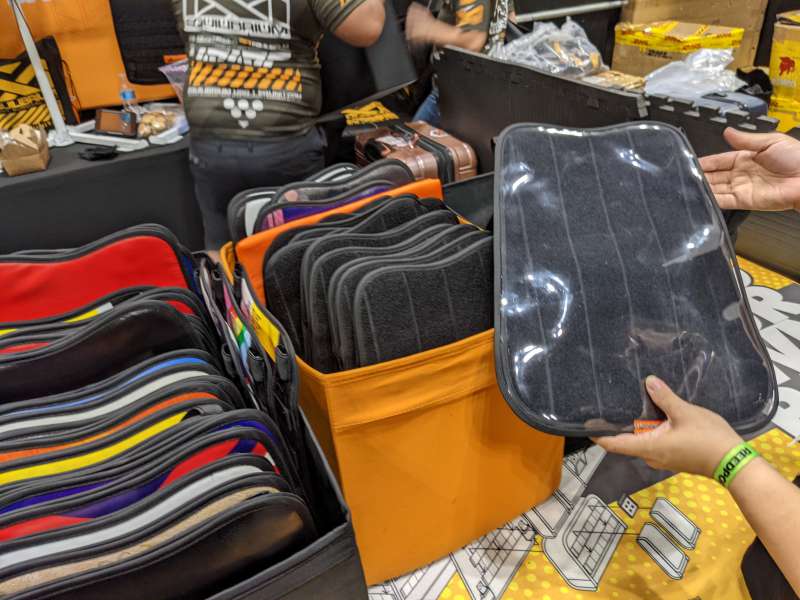 Check out the website for Equilibrium USG as well as our video interview later on in the article.
1UP Keyboards
One of the joys of PC building is customizing every single element of your build to make it uniquely yours. 1UP Keyboards enable you to take that customization to a whole other level.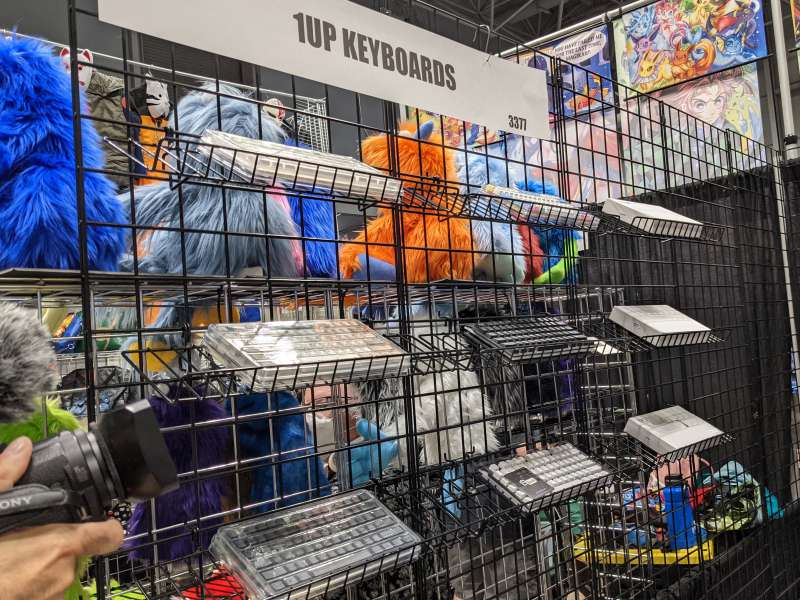 These keyboards can be stylized down to the individual keycaps along with the internal circuit boards and programming.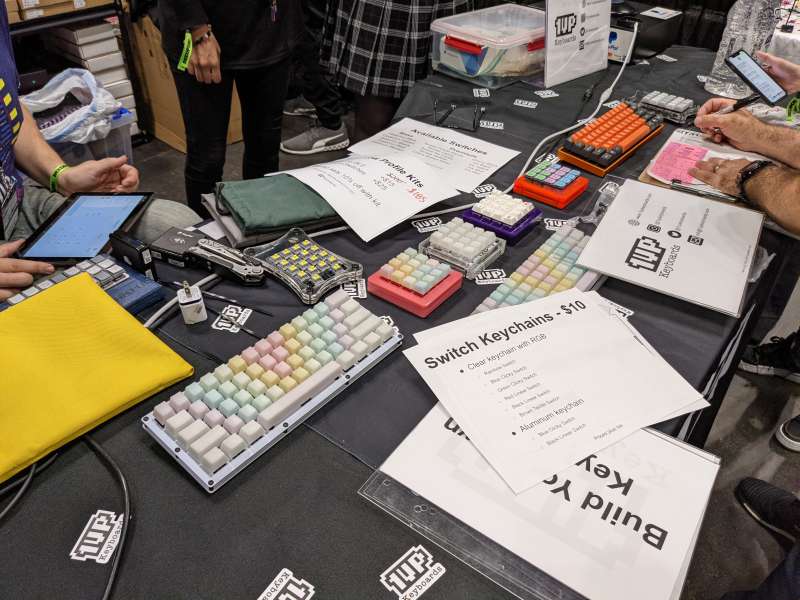 For the return of NYCC 1UP Keyboards had some exclusive color combinations that could only be purchased on-site at the Con.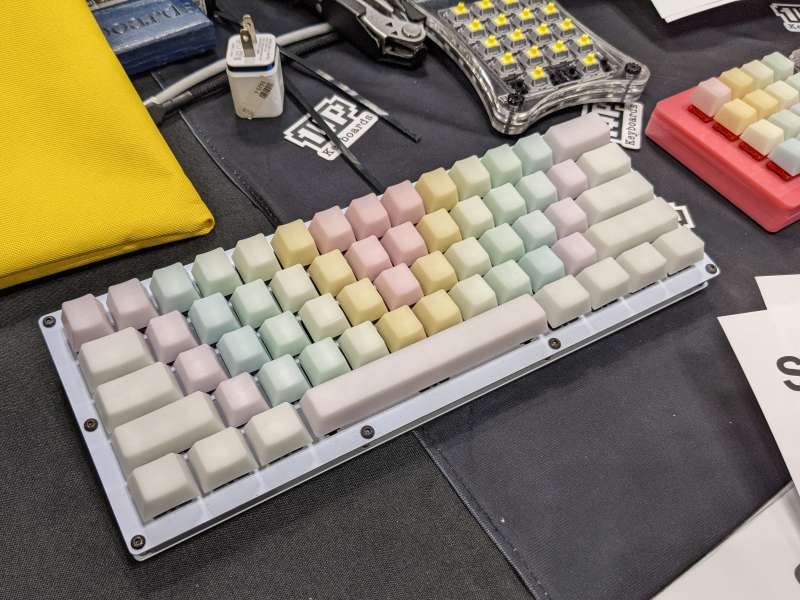 Check out the website for 1UP Keyboards as well as our video interview later on in the article.
Tickle Me Toys
Cosplayers love to be as accurate as possible when depicting their favorite characters but since you can't walk around NYC with a real katana or laser blaster this can be problematic for some. Luckily, there are troves of videogame, anime, and comic book weapons faithfully recreated by exhibitors like Tickle Me Toys.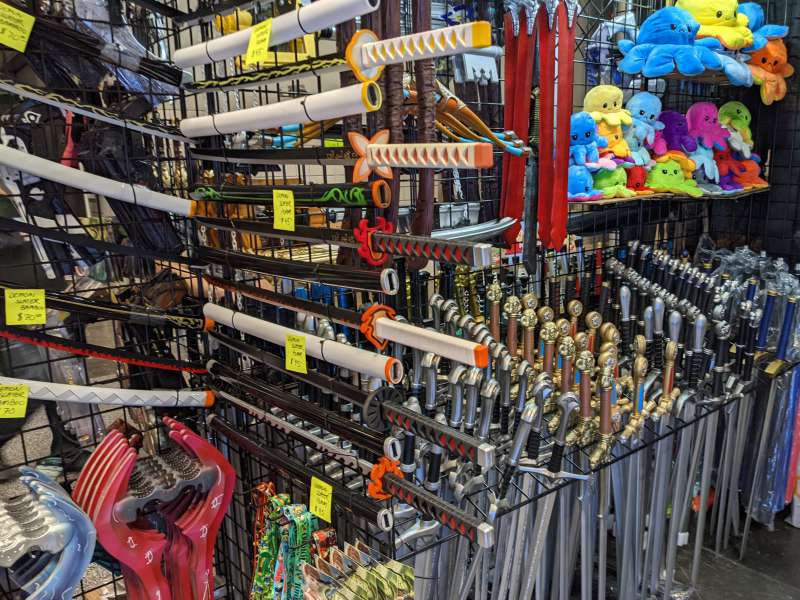 Most of the weapons and shields are made from cast hard foam, so they are light enough to carry around all day and can't cause very much harm.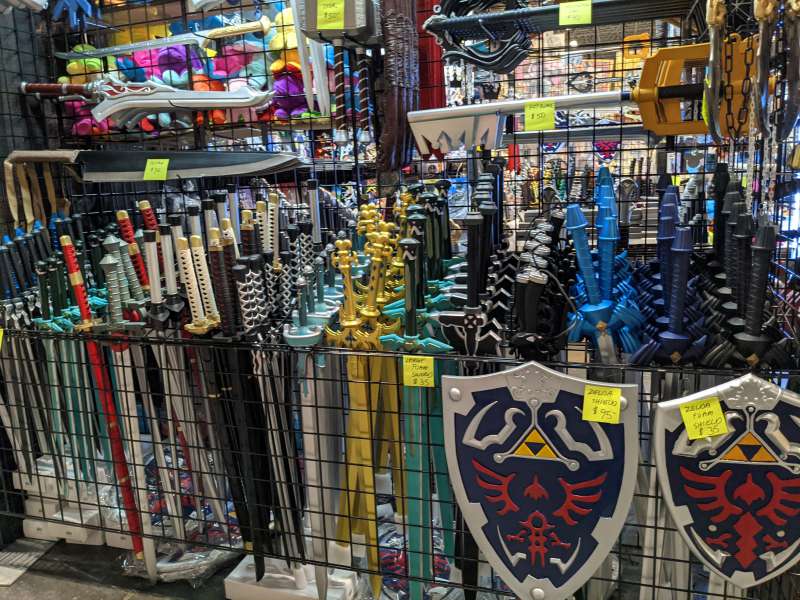 I found an amazing reproduction of my favorite Destiny 2 weapon, the Sunshot Exotic Hand Cannon. The paint jobs on these props are so impressive and can simulate all types of metals and finishes.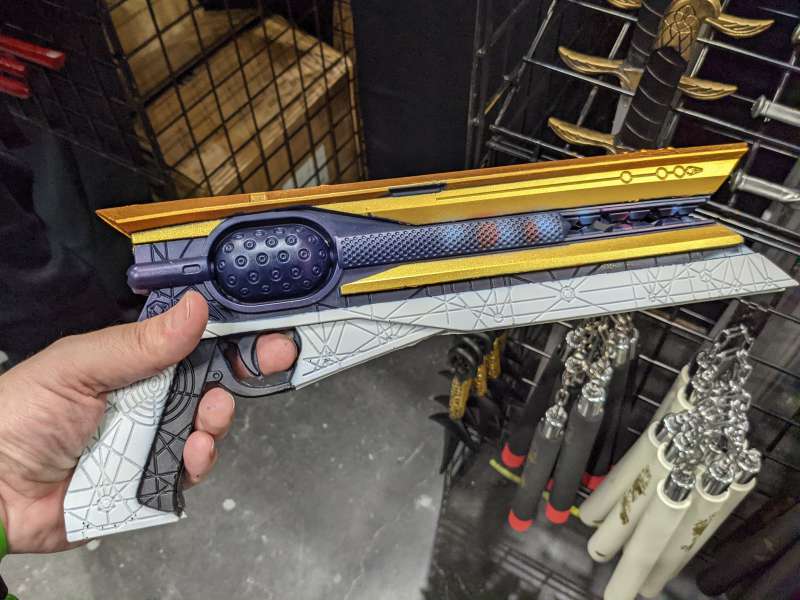 Check out our video showcase of Tickle Me Toys later on in the article.
Plantcycled
In my quest for unique exhibitors this year we hit the jackpot with the folks at Plantcycled. They specialize in creating custom Pokeball terrariums.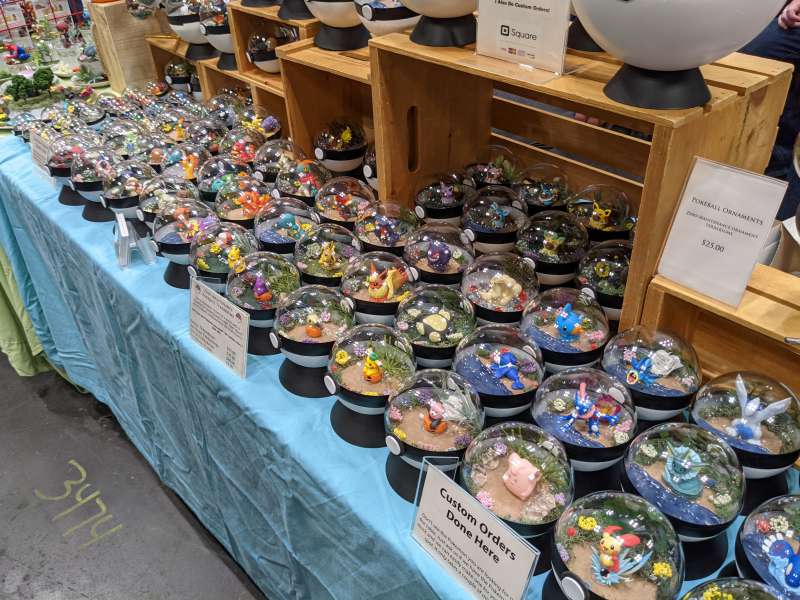 Basically, these are imaginative representations of the environments inside the Pokeballs where Pokemon hang out.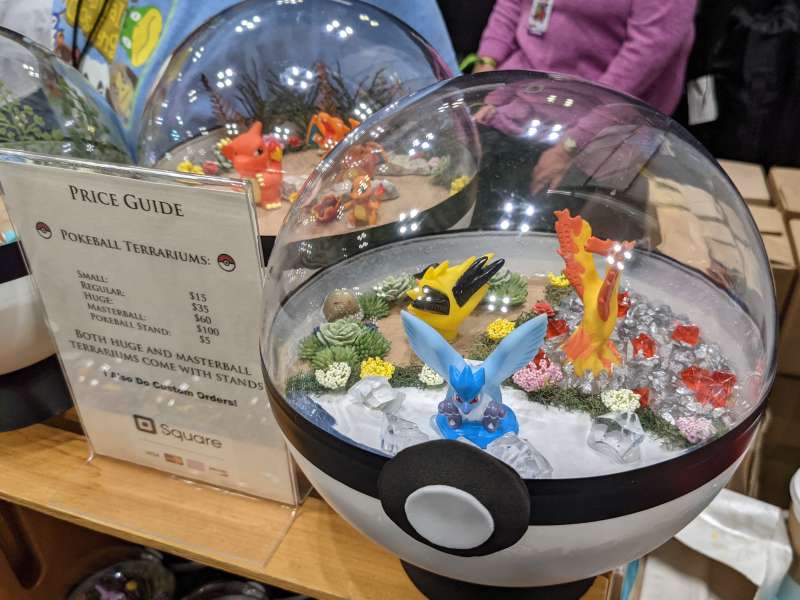 All of the Pokeball terrariums are self-sustaining and need no extra care. And if you can't find one with your favorite Pokemon inside, they are always happy to make a custom one to your liking.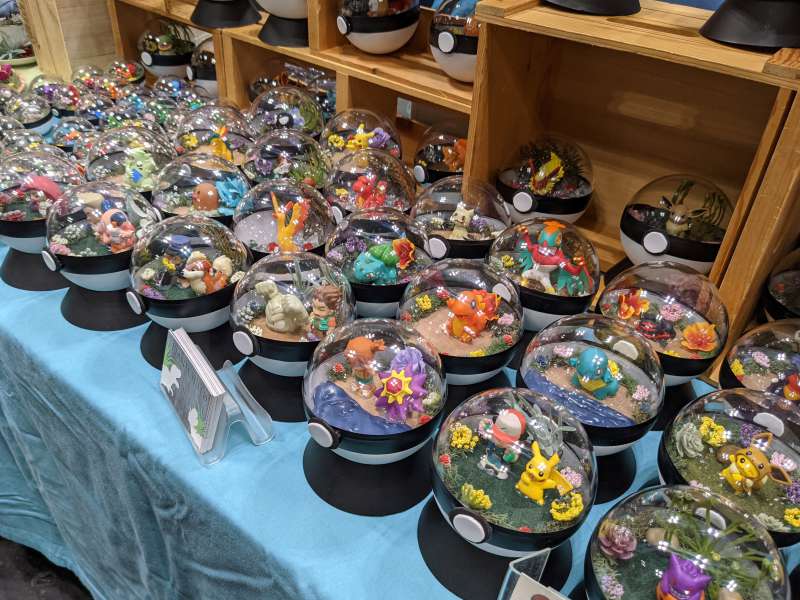 Check out the website for Plantcycled as well as our video interview later on in the article.
Geek Orthodox
Not only do they have a really cool and witty name, Geek Orthodox also has some remarkably innovative art pieces. By blending the old-style medium of stained glass with the iconography of sci-fi, fantasy, and pop culture, this husband-and-wife team has created some amazing never-seen-before art.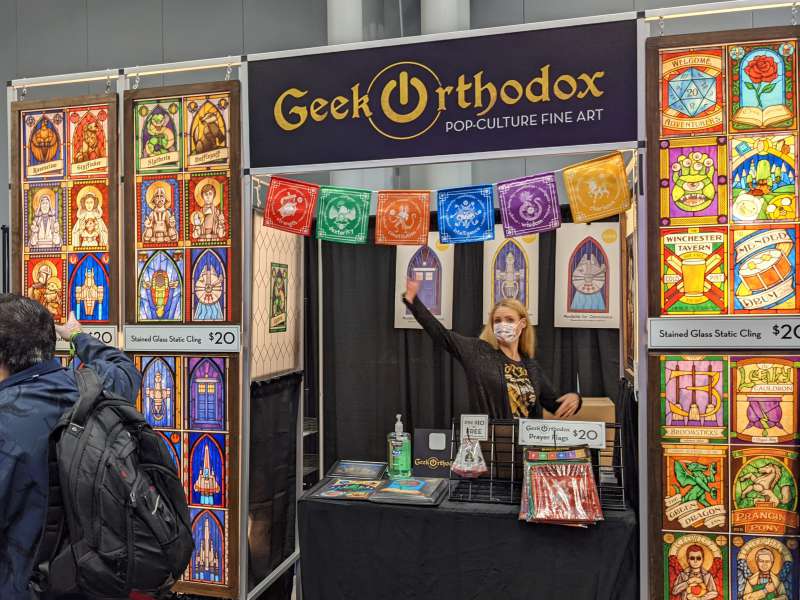 Geek Orthodox has stained glass panels with every character and franchise you can imagine and will create customs ones for those really obscure properties. What's also great about their process is that once they create a new stained glass piece, they scan it and offer it as a more affordable window cling.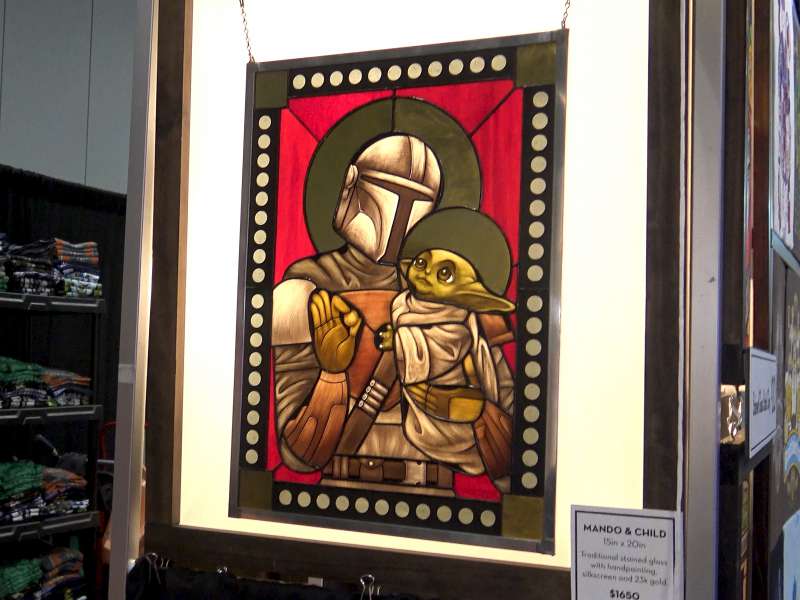 Check out the website for Geek Orthodox as well as our video interview later on in the article.
Super Sox Shop
Don't let the name fool you, Super Sox Shop is way more than just socks. Their Ultimate Pillow Fight plush weapons and shields would make any sleepover a super fun battle royale.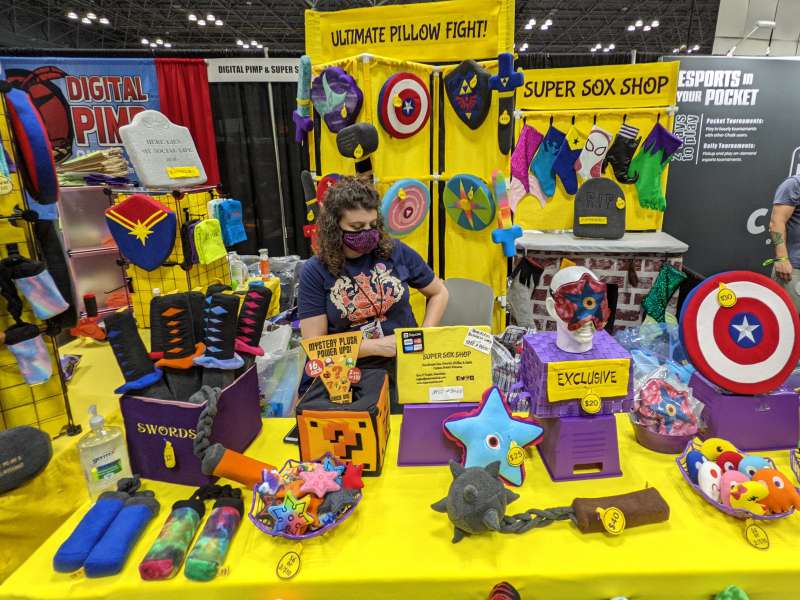 Handmade from soft foam and felt, these weapons, shields, and characters are so much fun to play with they made me wish they were available when I was a kid. These might've saved my brother from the chipped tooth I gave him after a particularly rough pillow fight involving a stuffed Snoopy doll with a really nasty metal zipper.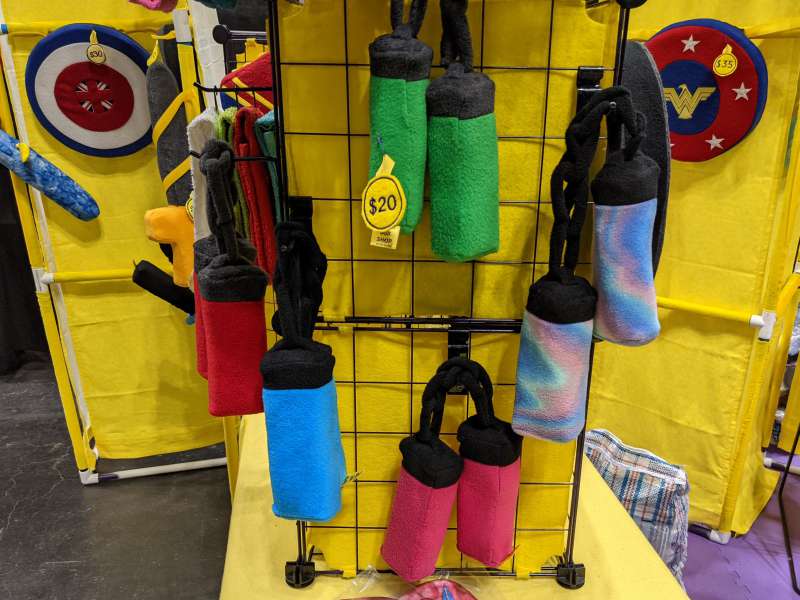 Aside from the whimsical oversized designs of the items, the bright color schemes just bring out the child in anyone who picks one up.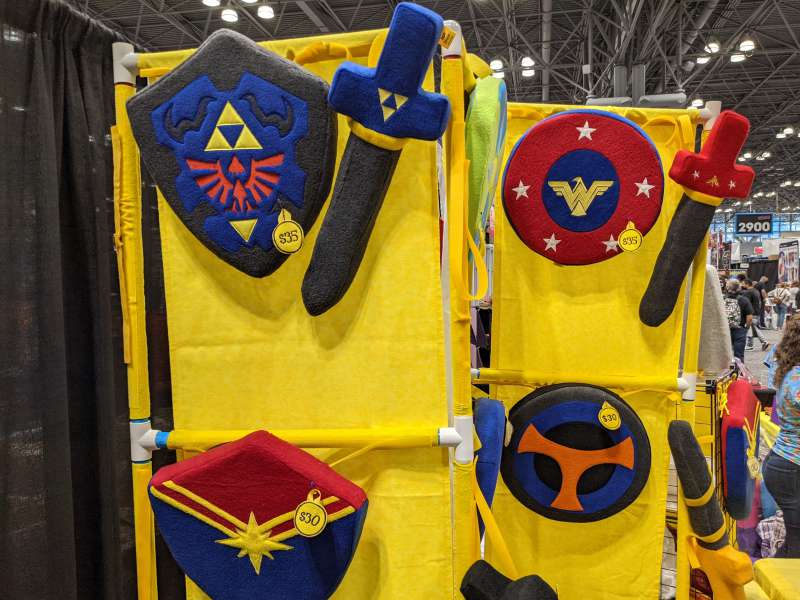 Check out the website for Super Sox Shop as well as our video interview later on in the article.
Moss Fete
Another unique vendor I found that uses felt as their medium was Moss Fete. I was struck initially by just how many different types of felt hats they had in their booth.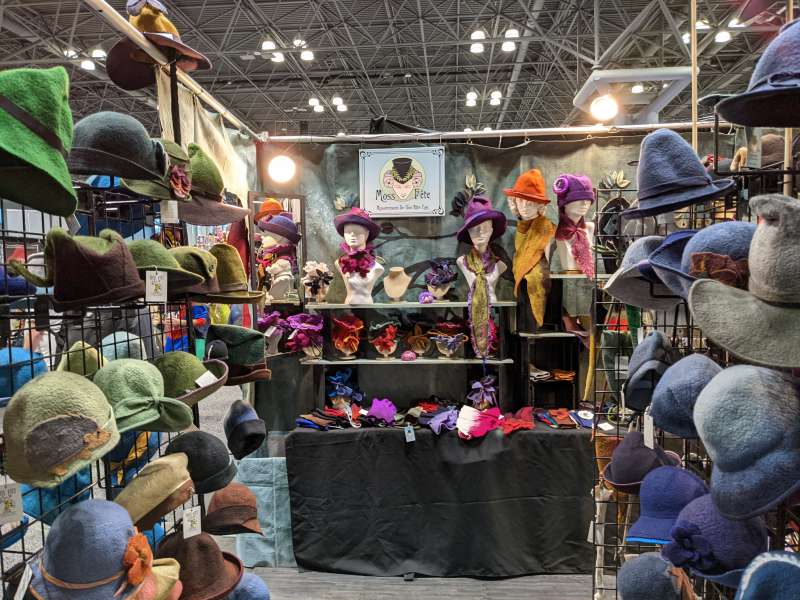 The range of styles was quite impressive, but when I found out that they also specialize in witch's hats I was hooked.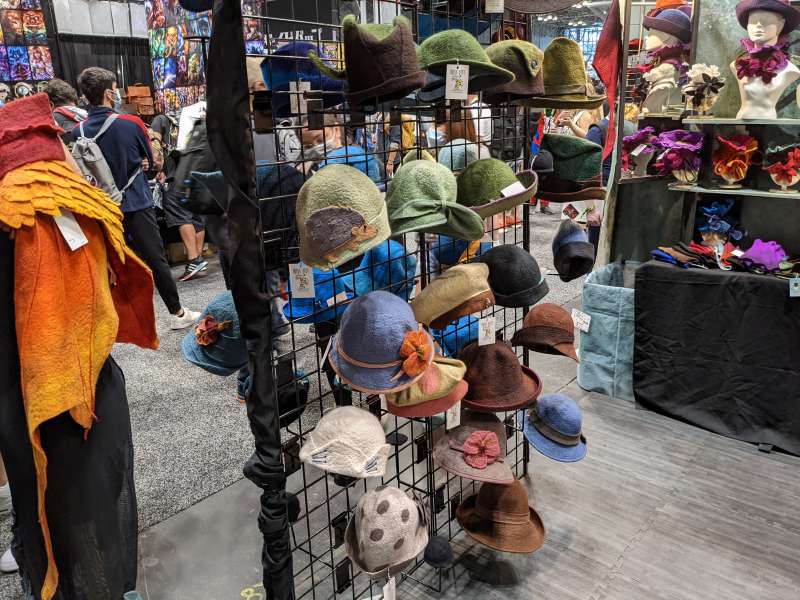 This is another talented seamstress who gets excited to customize witch hats or fake dragon scale shawls to customers' exact specifications.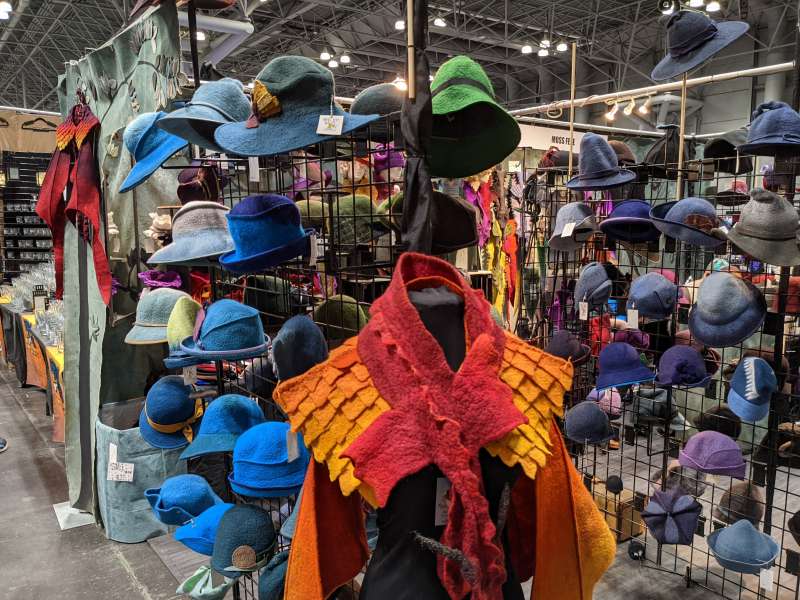 Check out the website for Moss Fete as well as our video interview later on in the article.
Panels
One thing I usually never get to do at Comic Con is attend panels. The panels fill up quickly and I never have the patience to wait in line when there are so many other cool things to see, but this year that was different. I don't know if there was lower attendance or it was the extra space of the Javits Center Expansion, but I was able to attend a few panels last minute just by walking in right before they began. This is unheard of, especially for the popular panels like the ones I attended.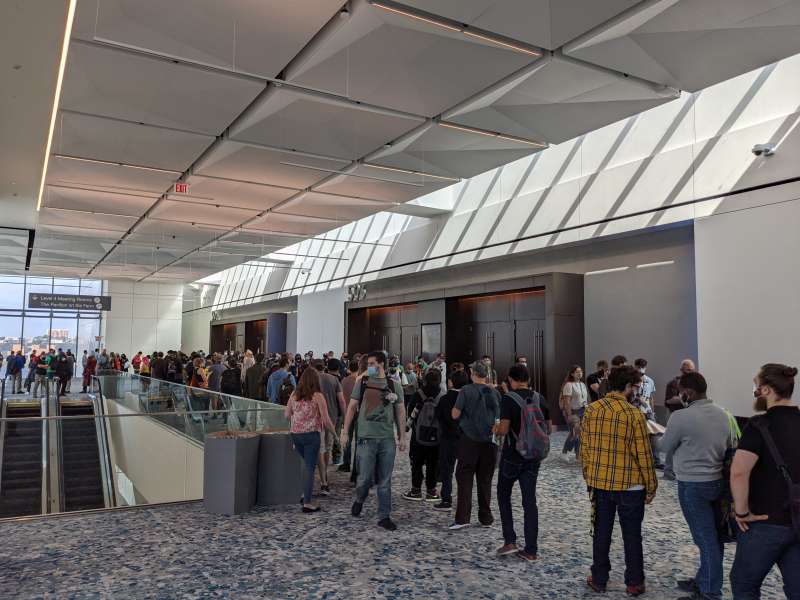 I'm a big Adam Savage fan and follow him on YouTube, so it was quite a treat to attend his panel. Adam gave a great slide presentation on all the projects he worked on during lockdown which was really impressive and touching.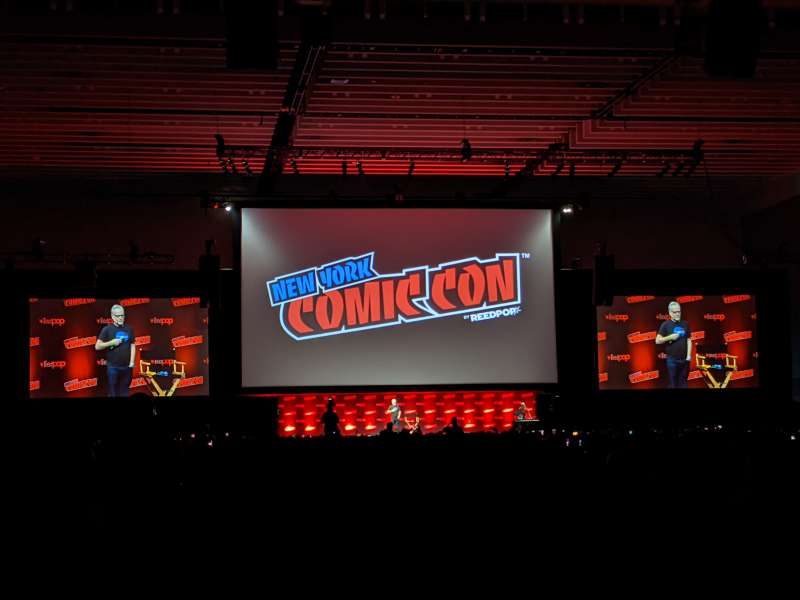 He also gave a heartfelt tribute to Grant Imahara and took tons of questions from the audience. I'm so glad I was able to be in attendance.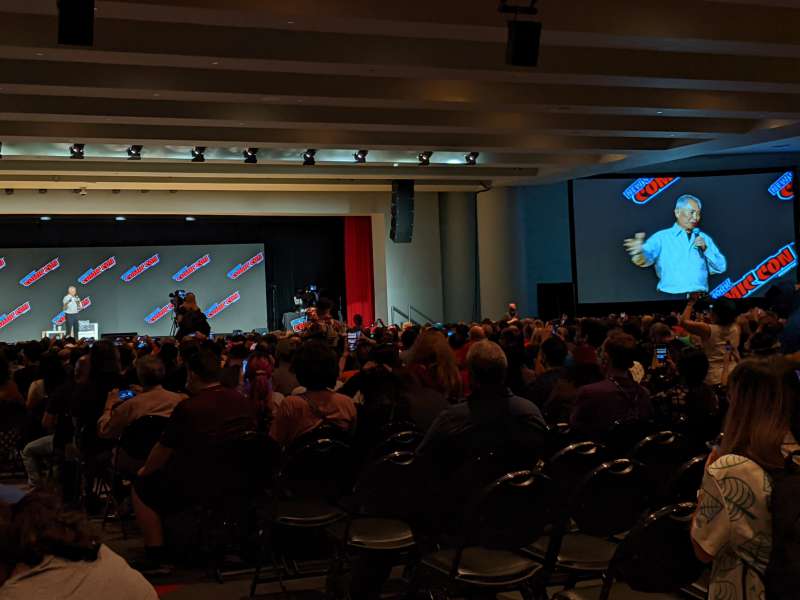 Another panel I felt lucky to attend was George Takei's. As a long-time Star Trek fan of both TOS and TNG, I was blown away to be able to listen to George talk about everything from his time in a Japanese-American Internment camp during World War II to his last meeting with his dear friend and co-star Leonard Nimoy.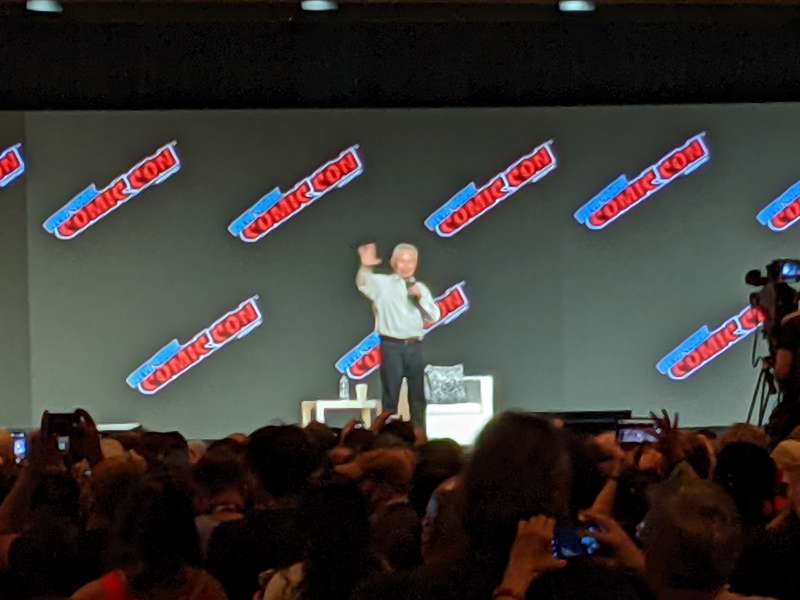 It was also great to see George interact with his fans and how generally touched he was by their affectionate words.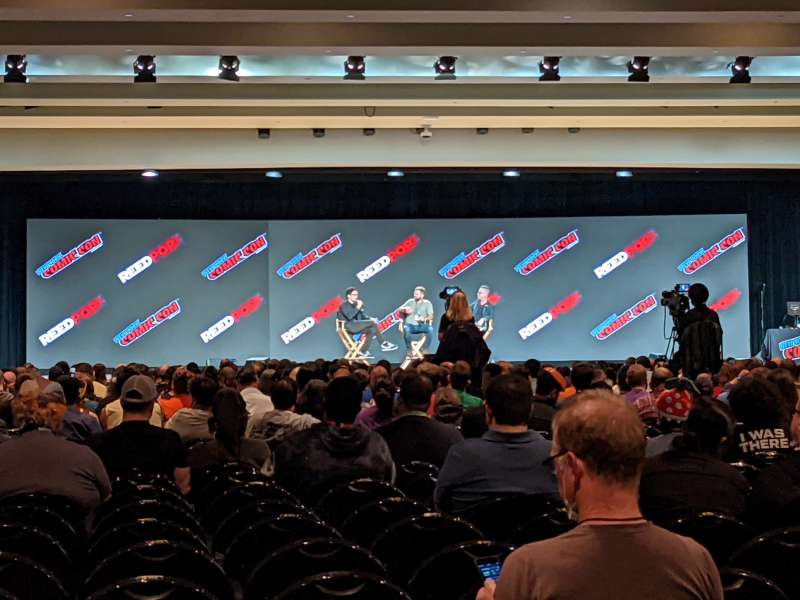 The last panel I attended was for The Expanse. This panel consisted of just two of the main actors and that really highlighted how different this year's Comic Con was. Normally, with a cast as big as The Expanse's, there'd be at least six actors from the show up on that stage. But the panel was fun and enjoyable nonetheless.
Cosplay
No New York Comic Con coverage would be complete without a good amount of cosplay pictures. I have to say though I went out of my way looking for people who found creative ways to incorporate facemasks into their costumes and didn't find as many as I had hoped to. Sure, there were facemasks under costume masks, but I only found one really creative facemask.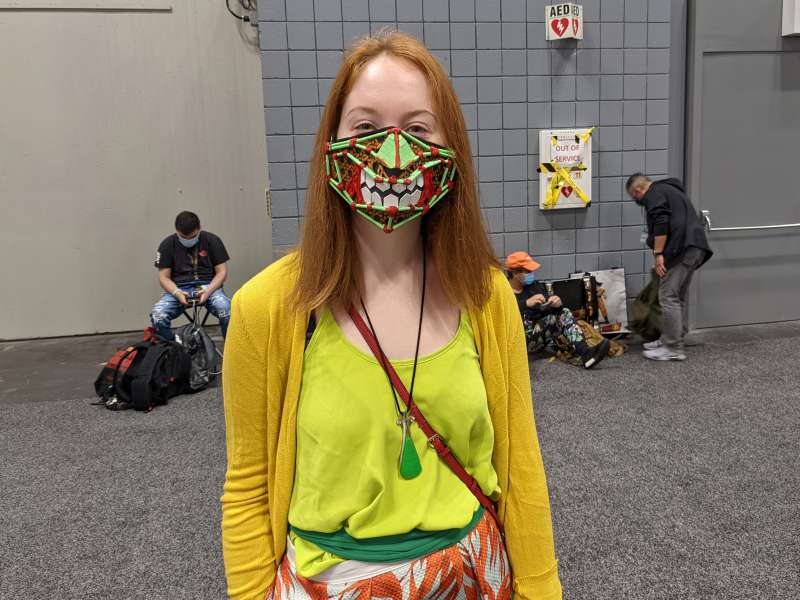 Traci did a great job recreating the costume of Jiang Li from Shang Chi and The Legend of The Ten Rings and making her creative facemask stand out.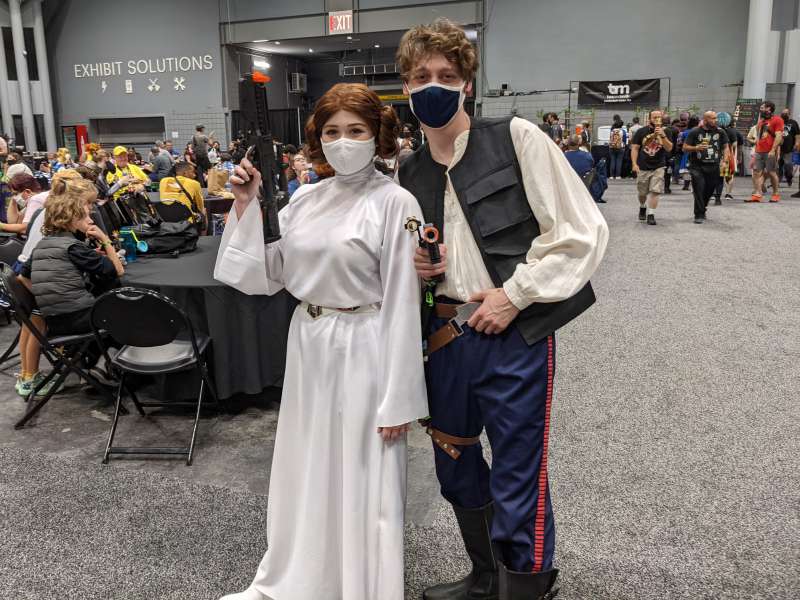 I did find it cool when characters color matched their masks with their costumes like Han and Leia here.
But most elaborate costumes made it easy for attendees to cover their facemasks.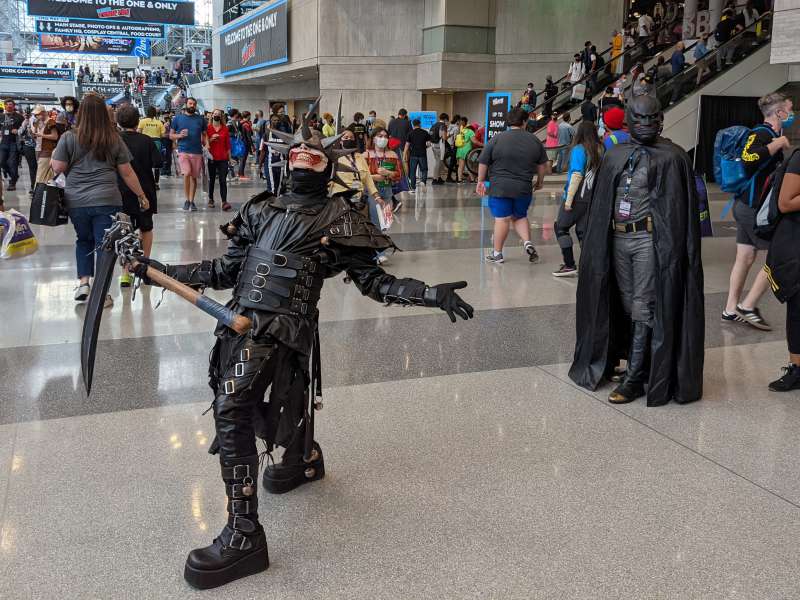 This scary Batman Who Laughs was really hamming it up while a somewhat disgruntled-looking Dark Knight hung back.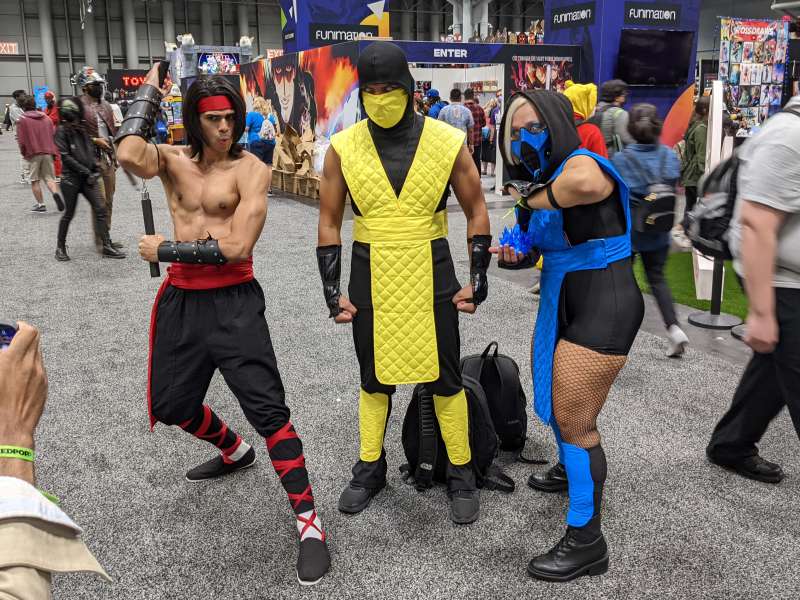 Mortal Kombat characters like Scorpion and Sub-Zero wear masks anyway so they were easy choices. Some cosplayers removed their facemasks for quick pictures avoiding the issue altogether.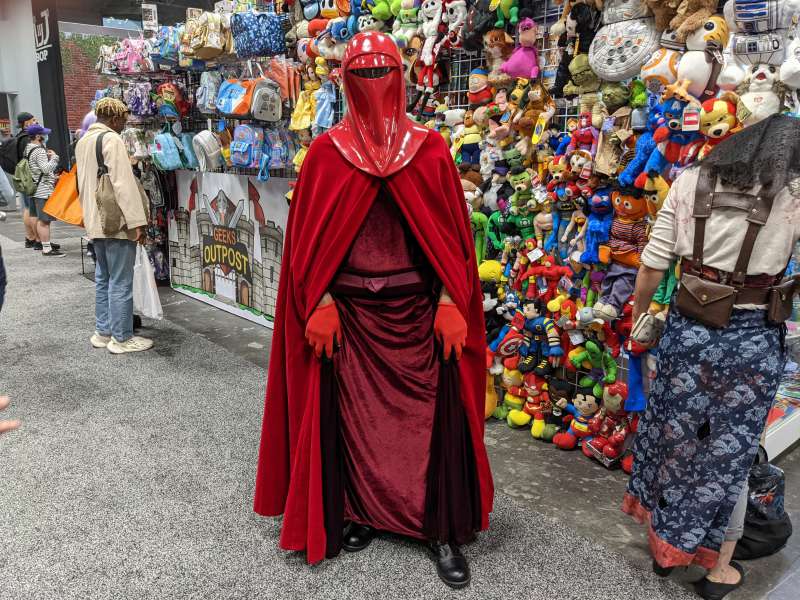 Helmets were also a popular way to adhere to the COVID protocols while still supporting the Empire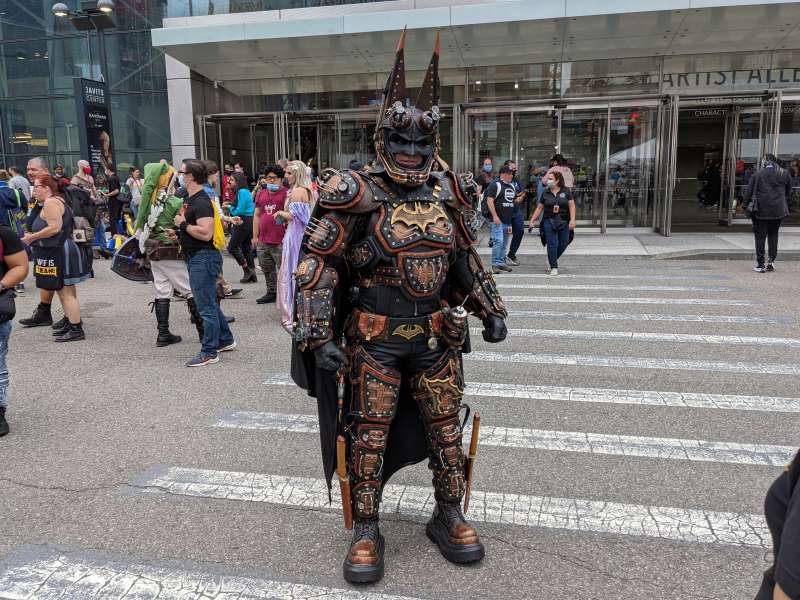 Outside of the Javits Center facemasks could be removed so a lot of cosplayers hung out there to take pictures and enjoy the unseasonably great weather.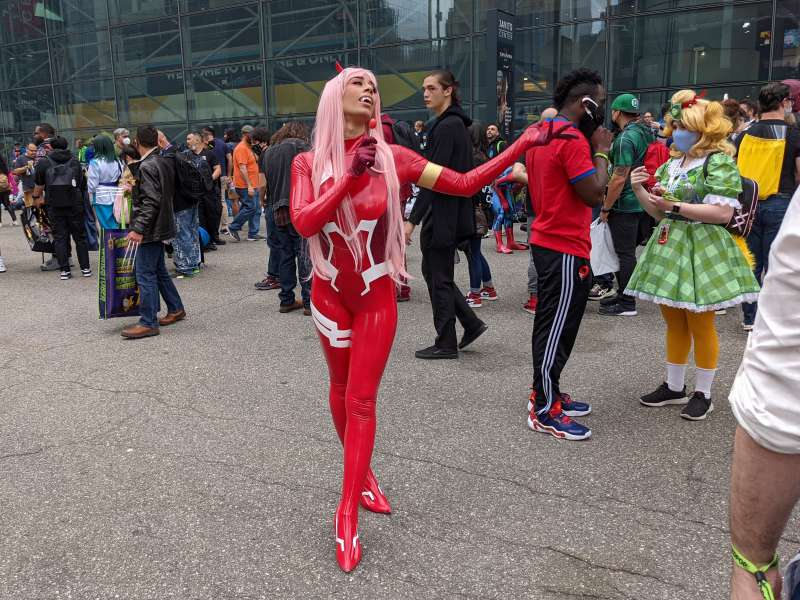 There were a lot of different interpretations of new characters.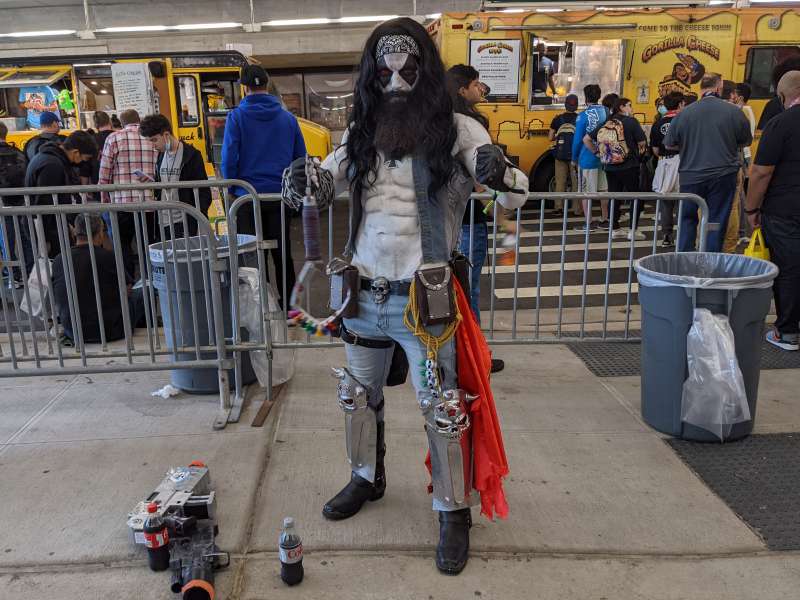 And there were some really great literal representations of popular characters like Lobo.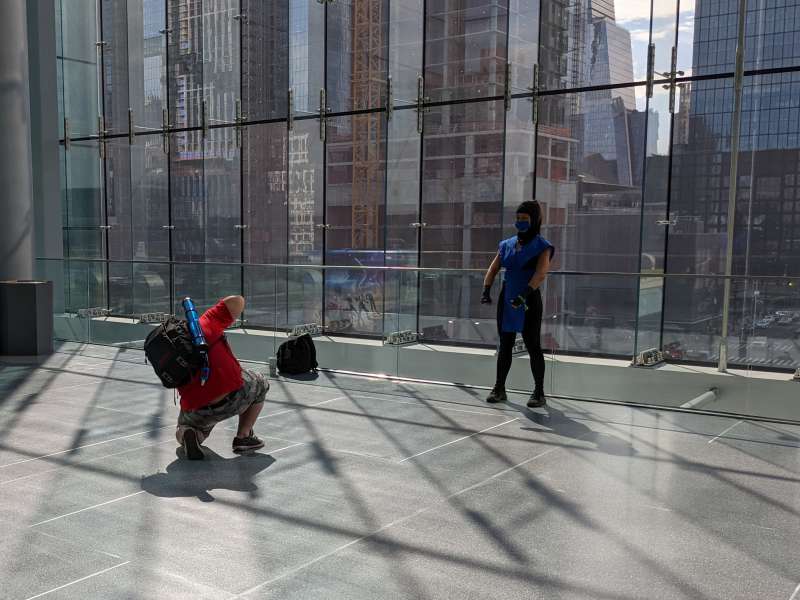 People definitely took advantage of the new backgrounds afforded by the glass-encased Javits Center Expansion for photoshoots.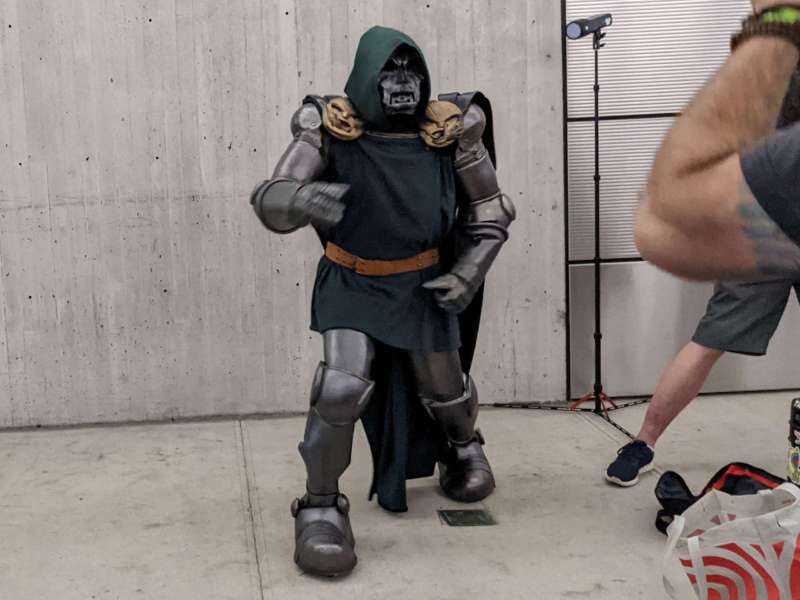 Dr. Doom never shies from the spotlight.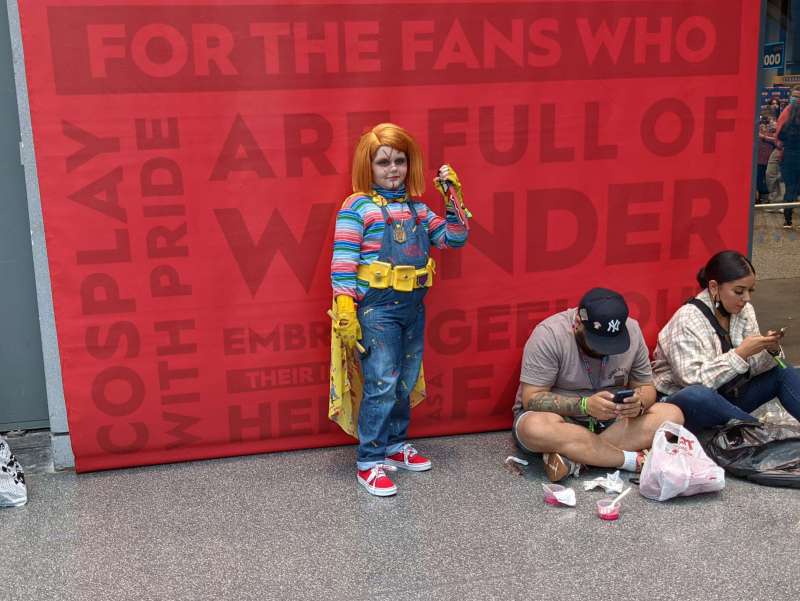 An almost life-sized Chucky creeped out plenty of people including myself.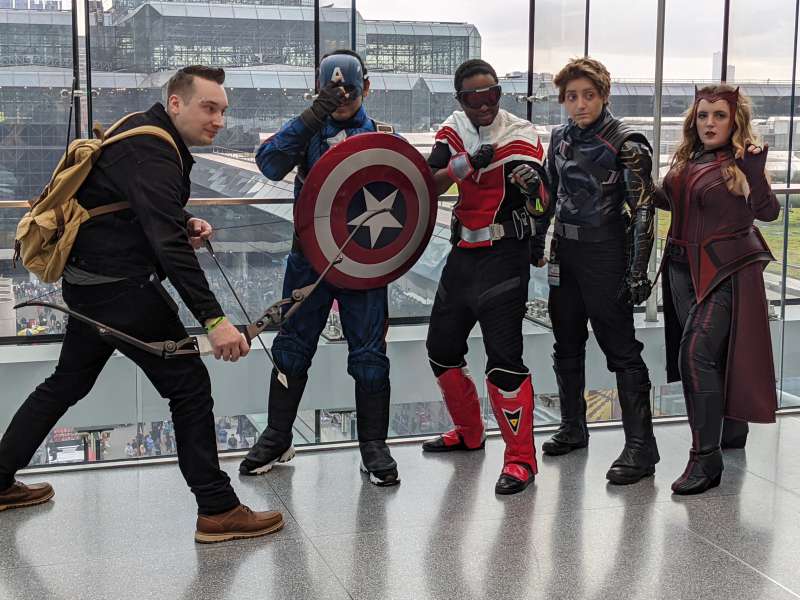 Cosplay Superhero Team-Ups are always fun to see even when Captain America screws up the shot.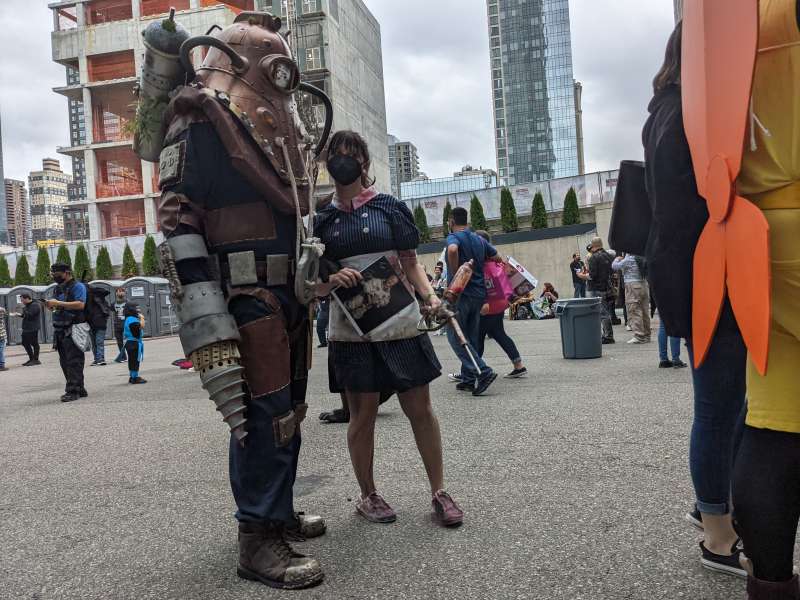 Not to be outdone by the comic book and movie crowd, deep-cut videogame cosplayers had a solid representation at NYCC as well.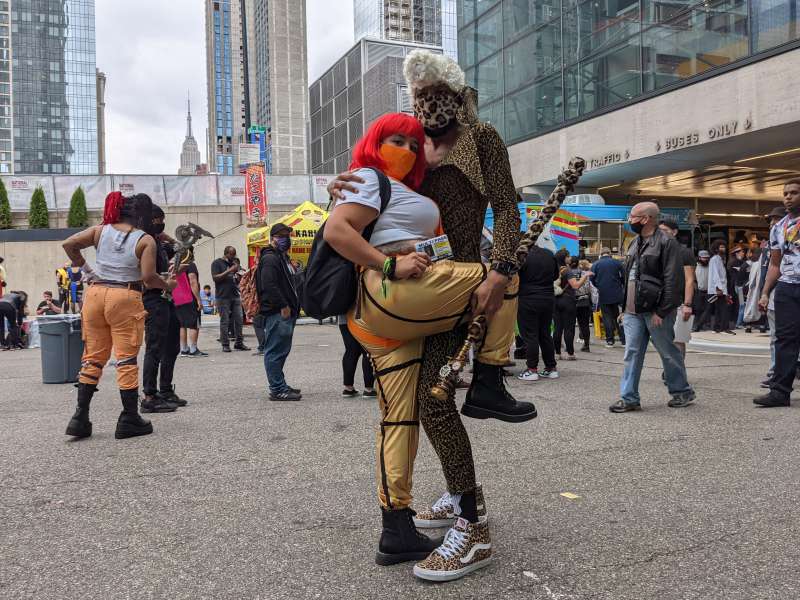 After failing to find innovative facemasks, I did come across a stylish Ruby Rhod with a matching leopard-skin mask and his lovely Leeloo companion.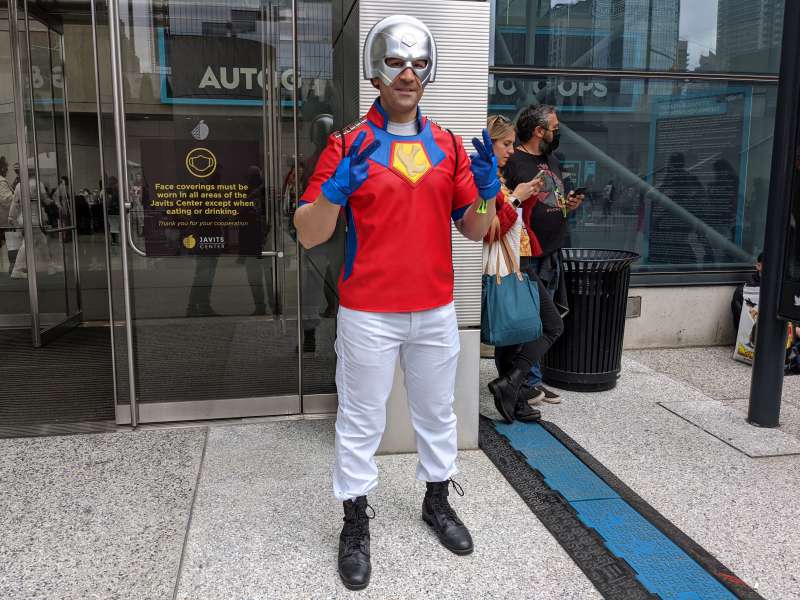 I do enjoy the surreal aspects of Comic Con like hanging out with a mild-mannered Peacemaker.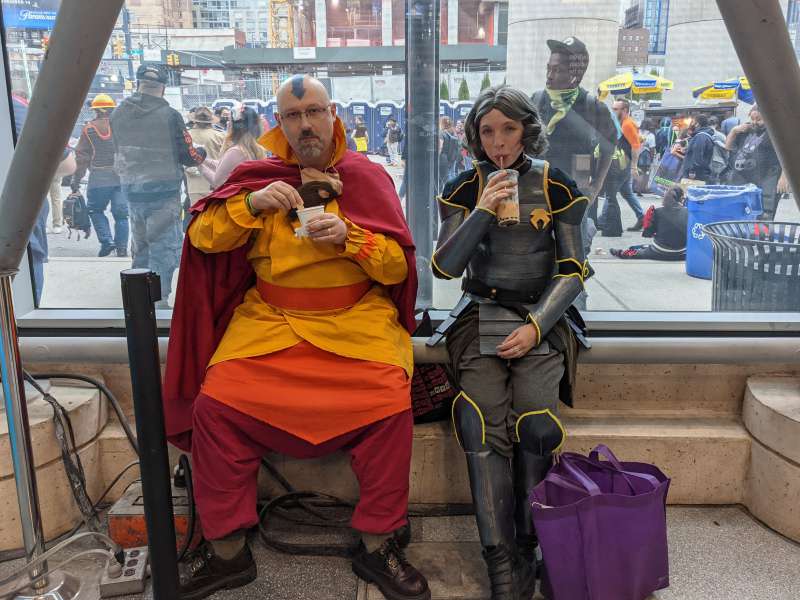 And catching amazing characters doing mundane things like taking a soda break.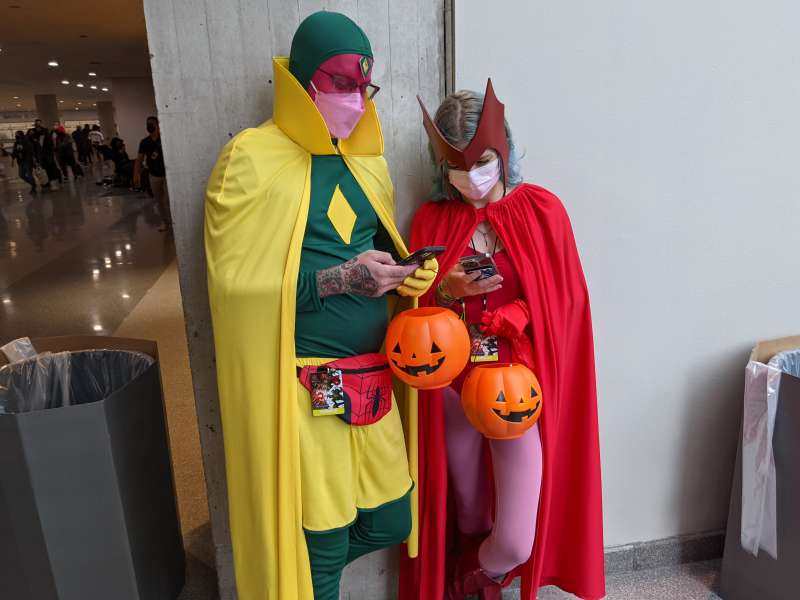 Or checking their email in between photoshoots.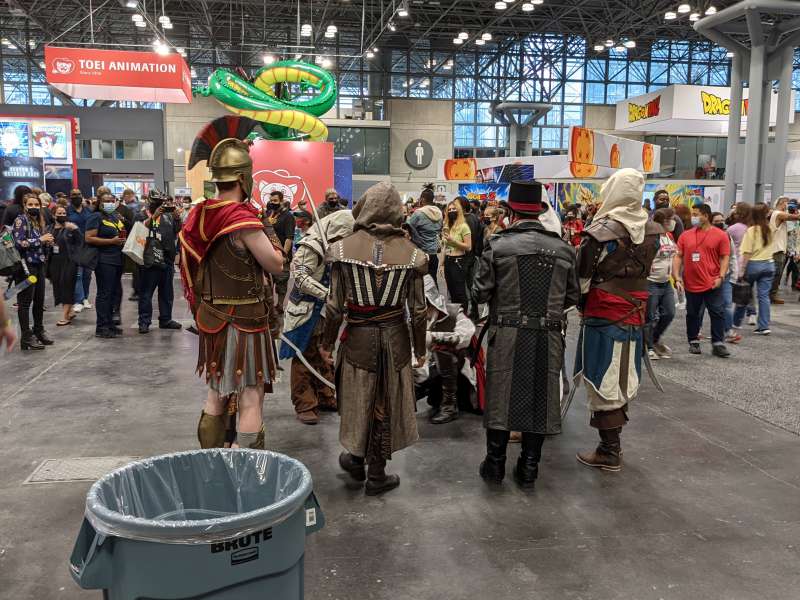 Or just getting the whole gang of assassins together to plan what panels to attend later in the day.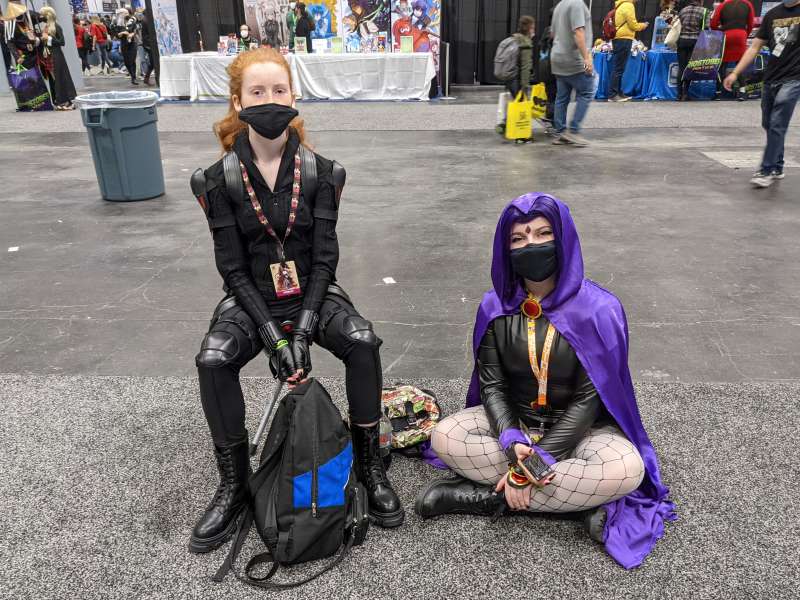 Even superheroes like to take breaks from endlessly walking the aisles.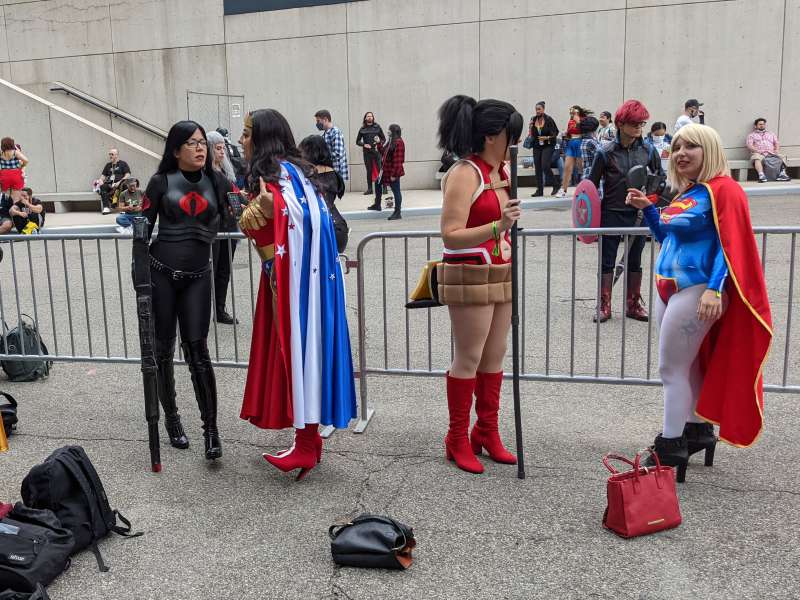 And sometimes you just need to watch Wonder Woman and the Baroness gossip for a bit to really appreciate the weirdness of Comic Con.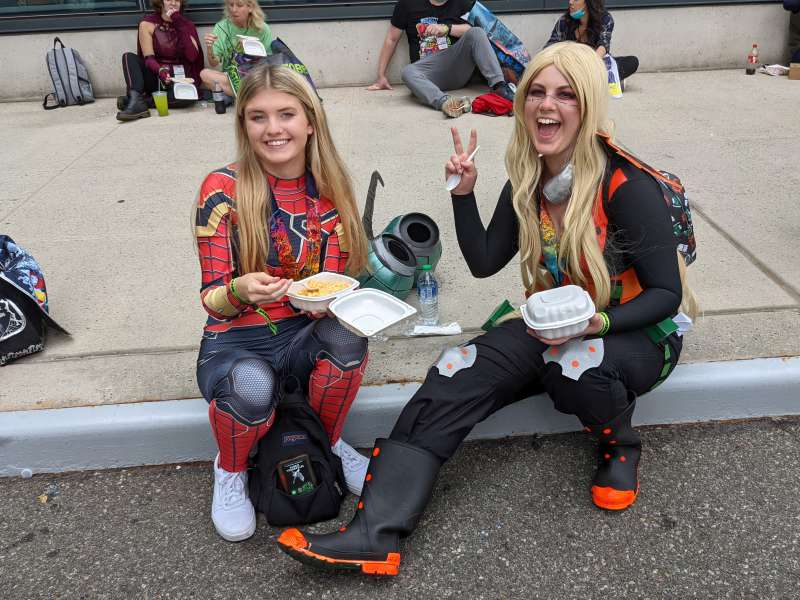 But really the New York Comic Con is all about hanging out with people that have similar interests to yours and having fun while snacking on some great food truck mac and cheese. It's always sad for me to say goodbye to NYCC, but I think I appreciated it more this year than ever before and I can't wait till NYCC 2022.
Video Snippets
Enjoy more of NYCC by viewing the video snippets we filmed during the convention along with expanded vendor interviews.
NYCC 2021 Opening
COVID-19 Protocols
Equilibrium Urban Survival Gear
1UP Keyboards
Geek Orthodox
Misty Mountain Gaming
Moss Fete
Plantcycled
Super Sox Shop
Tickle Me Toys
Vader's Vault