We use affiliate links. If you buy something through the links on this page, we may earn a commission at no cost to you. Learn more.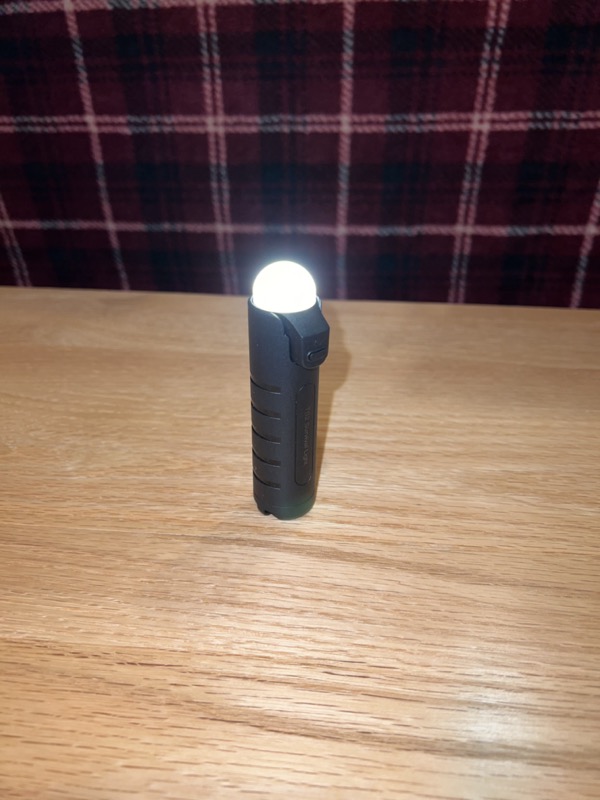 REVIEW – How often are you in a situation where you need just a little bit of light to illuminate the space around you? When you're reading in bed at night, setting up a tent while it's getting dark on a camping trip, working in a crawl space or above the ceiling where there is no other light? ThruNite has a great solution for these and other scenarios in their TS2 Lantern Flashlight.
What is it?
The ThruNite TS2 is a small, lantern-style flashlight, with a USB-C rechargeable 21700 battery that can also act as a charger for other devices. It includes a magnetically attached hook for hanging the light for hands-free use and a handy 3-in-1 cable for charging USB-C, Micro USB, and Lightning-enabled devices.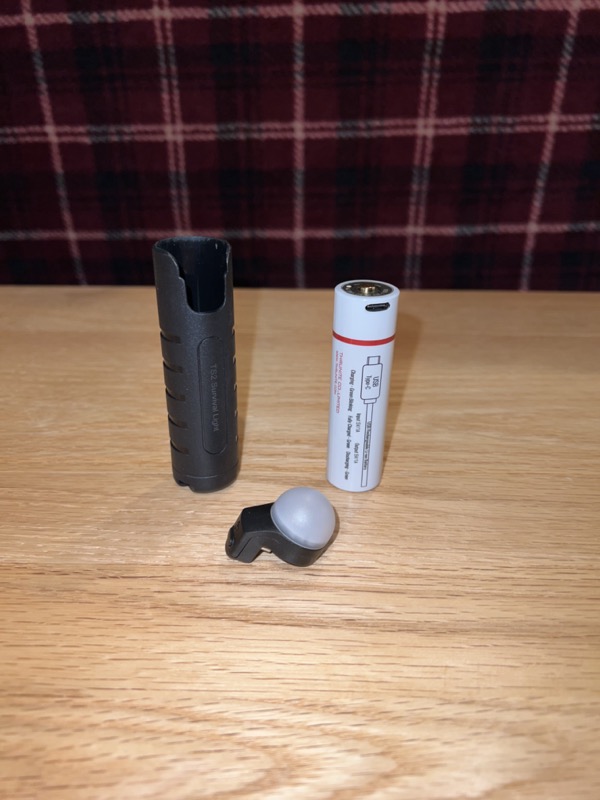 What's in the box?
ThruNiteTS2 LED flashlight
Silicone Battery Cover
21700 USB-C Rechargeable Battery
3-in-1 Charging Cable
Magnetic Hook
User Manual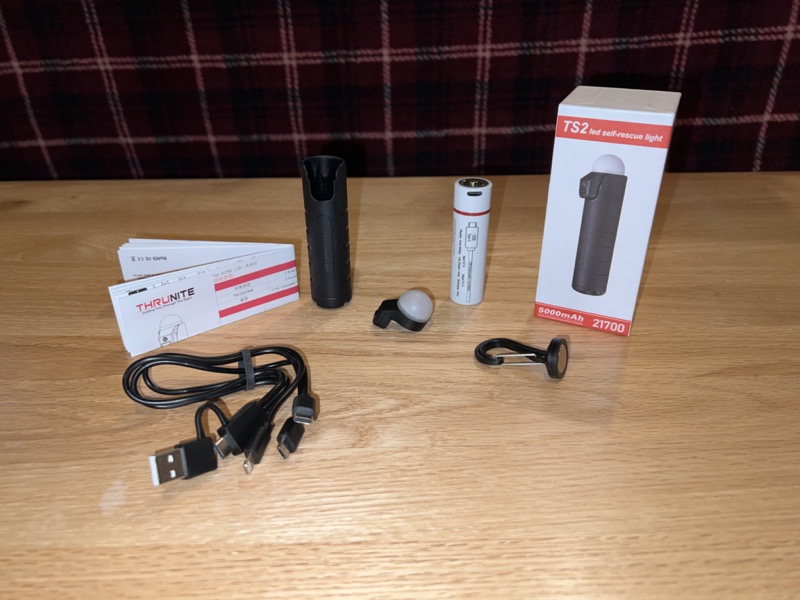 Hardware specs
LED: TS2 LED Bulb
Brightness:

Low: 5 Lumens
Medium: 40 Lumens
High: 118 Lumens
SOS: 118 Lumens

Working Voltage: 2.7V-4.2V
Battery Capacity: 5,000 mAh
Charging Current: 1 A (Max 2A)
Material: Plastic
Dimension: 1.22″ x 4.06″ (31mm x 103mm)
Weight: 3.7 oz (105g)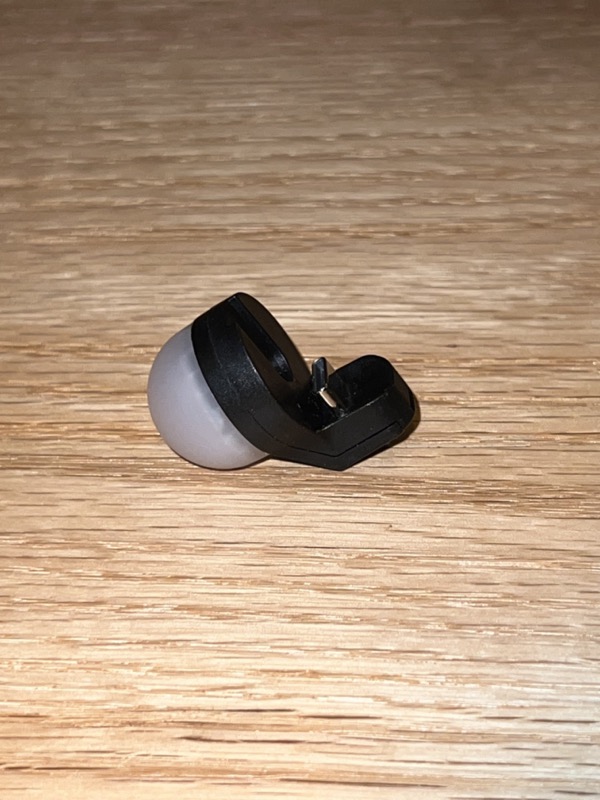 Design and features
The ThruNite TS2 is a compact, plastic-bodied flashlight with a removable dome-like LED bulb at the top, a rechargeable battery, and a magnetic hook for hanging it over the head to illuminate an area. The flashlight is a three-piece design, consisting of the TS2 LED bulb, the battery, and the battery cover. The TS2 bulb sits on an angled, black plastic piece which includes a USB-C connector. This connector plugs into a USB-C port on the top of the battery. There is no electrical connection inside the battery cover, just a magnet at the bottom to keep the battery from falling out.
My everyday carry flashlight is a Fenix PD32, which is made from aluminum. The TS2 is roughly the same diameter and about an inch shorter than the PD32. It's also lighter by almost an ounce. If you're accustomed to carrying around a flashlight in a belt holster or an EDC bag, this will feel right at home. While the 118 lumens max brightness of the TS2 is no match for the 900 lumens of the PD32, this is still plenty of light to work with for lighting up a small working area, adding fill light when taking pictures of small objects, or just helping you find something in the middle of the night.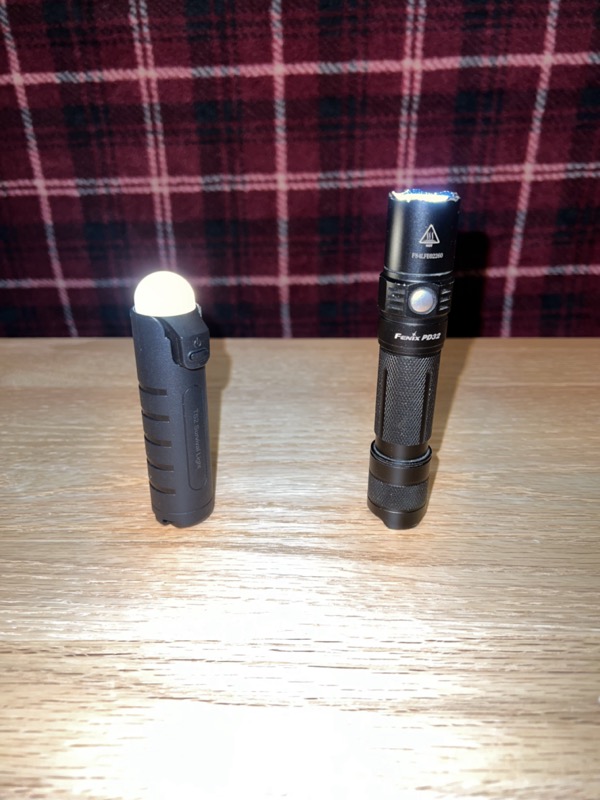 Installation and setup
After fully charging the battery, plug the LED bulb into the USB-C port on the battery. Insert the battery and bulb into the black plastic battery cover. Once it nears the bottom the magnet grabs onto it and keeps it from falling out.
To turn on the flashlight, press the side switch once. Long-press the side switch to set it to medium brightness, and long-press again for high brightness. Press the button again to turn off the flashlight. One thing to note – there is no memory function. Every time you turn on the flashlight it comes on in low mode. It would be kind of nice if it was possible to save a favorite brightness setting since it takes several seconds to change to the higher brightness modes, but at least you'll know what brightness level it's starting at each time.
To enable SOS mode, double-press the side switch. The flashlight doesn't have to be turned on to enter this mode so you can turn on SOS mode even if the flashlight is off. A single press of the side switch will turn off SOS mode.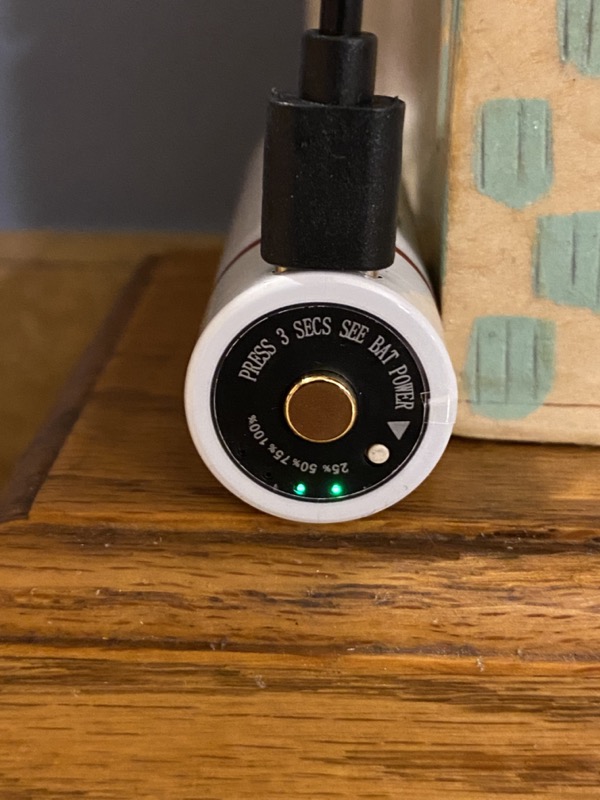 Because the battery is removable, and it has the USB-C port built in, it can be charged with whatever USB-C charger you have available. The battery can also be used as an output charger, meaning you can charge most other devices as well. The battery has a green 4-LED display for showing charge levels. Each LED represents 25% charge. When the charge level gets low the last LED flashes as a reminder to recharge it. This is not visible when being used as a flashlight because the LED bulb covers the charging indicators. There is a very tiny button near the charging level LEDs so you can check the remaining charge at any time.
Never miss one of our posts again. Sent MON, WED, and FRI with the latest gadget reviews and news!
In Use
The TS2 makes a great portable light source for many scenarios. This is not a spotlight-style flashlight, illuminating the road ahead for hundreds of yards, but if you're sitting around a camp fire and need light to see your s'mores supplies, working in a cramped space where you need to light up your work area, or sitting in a tent when it gets dark at night, this is a great light to have with you. Its long life and multiple brightness levels make it perfect for these and more. The SOS feature makes it a great emergency light as well.
When being used as a charger, the battery has sufficient capacity to charge all but the largest phones, and is big enough to charge my iPad Pro 12.9″ to about 50%. It's not the fastest charger for a large iPad like that but it has the capacity to keep you going for a while.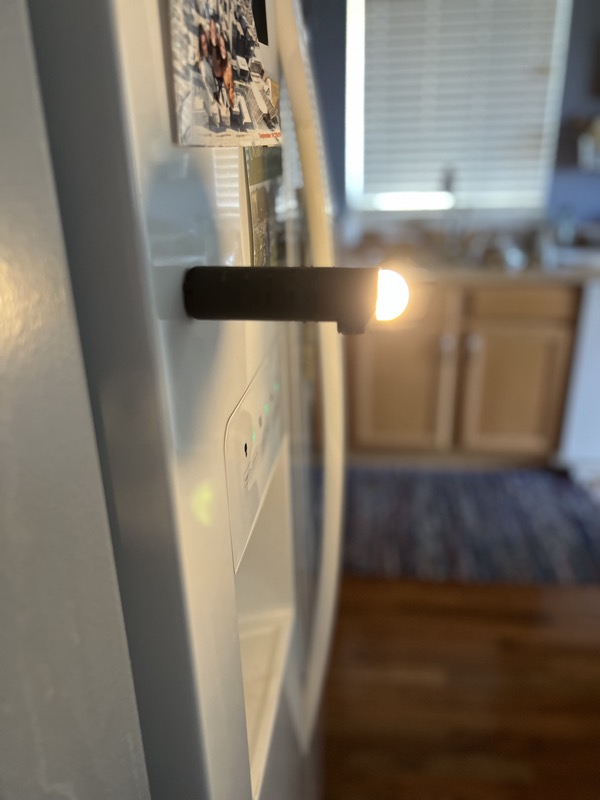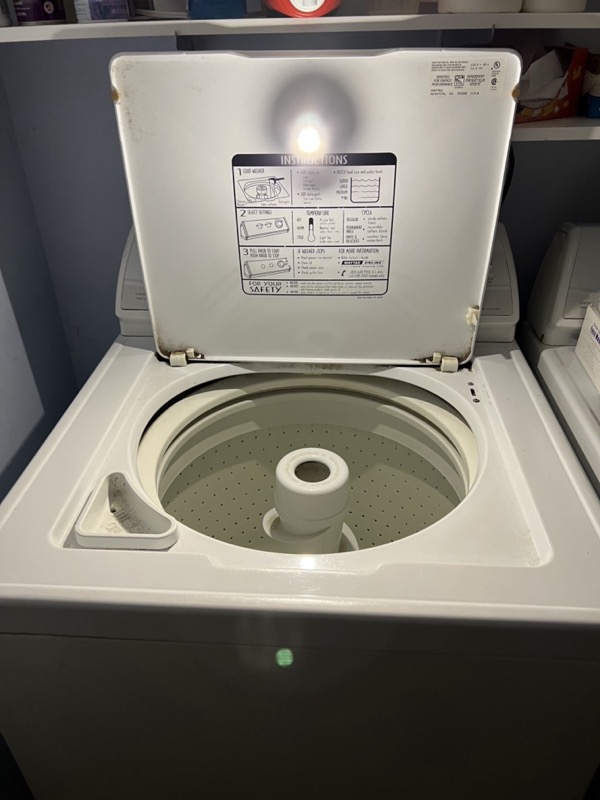 What I like
Solid feel – even though this is a plastic flashlight it feels really good in the hand. It's easy to grip and it doesn't feel like it would break right away if you accidentally drop it. I didn't test its drop resistance but it feels like like it will last a while.
Flexible mounting options – with the magnets in the battery case

 

I was able to mount this on the side of a refrigerator and inside the hood of my car. Using the hook gives even more options for mounting, using the light as a lantern to illuminate the space around you.
Charging output – I'm a big fan of multi-use devices like this. Why not be able to use the battery in a flashlight like this to charge other devices?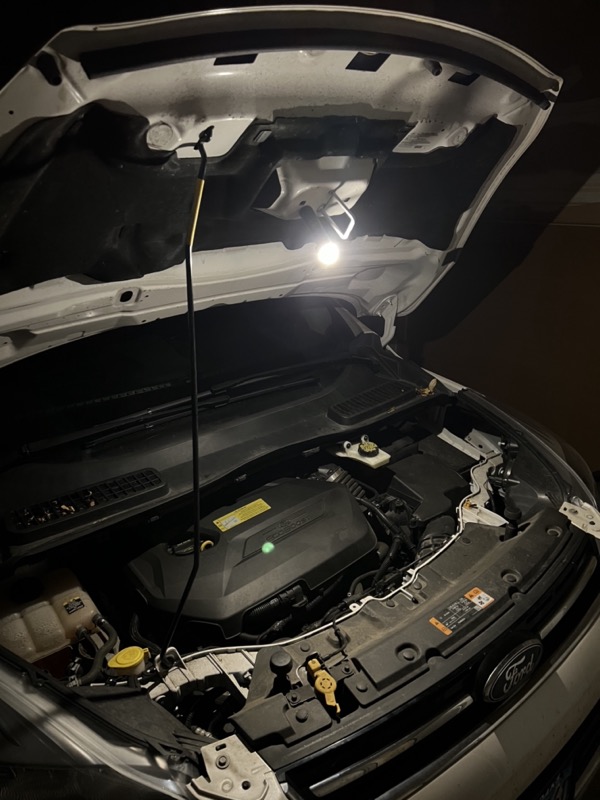 What I'd change
The on/off button is a little mushy. There's no solid click when you press it and trying to hold it for a few seconds to change brightness modes was often tricky because I couldn't tell if I had pressed the button or not. Sometimes it registered a long press as multiple button presses and triggered SOS mode.

 
A memory feature for turning the light on at the last brightness level or setting a favorite level would be a nice addition.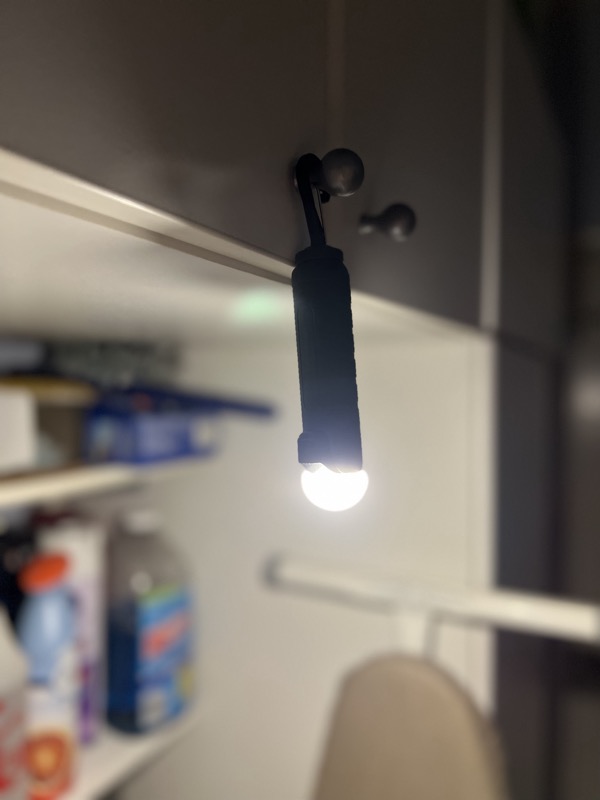 Final thoughts
For general illumination of a work space, a camp site, or reading in bed at night, the ThruNite TS2 is a great, compact light, with the added ability to keep your other devices charged up as well. You can pay the same amount for other 21700 batteries, so why not get a handy LED light along with it?
Price: $29.95
Where to buy: thrunite.com and Amazon
Source: The sample for this review was provided by ThruNite. For more info. visit thrunite.com.