We use affiliate links. If you buy something through the links on this page, we may earn a commission at no cost to you. Learn more.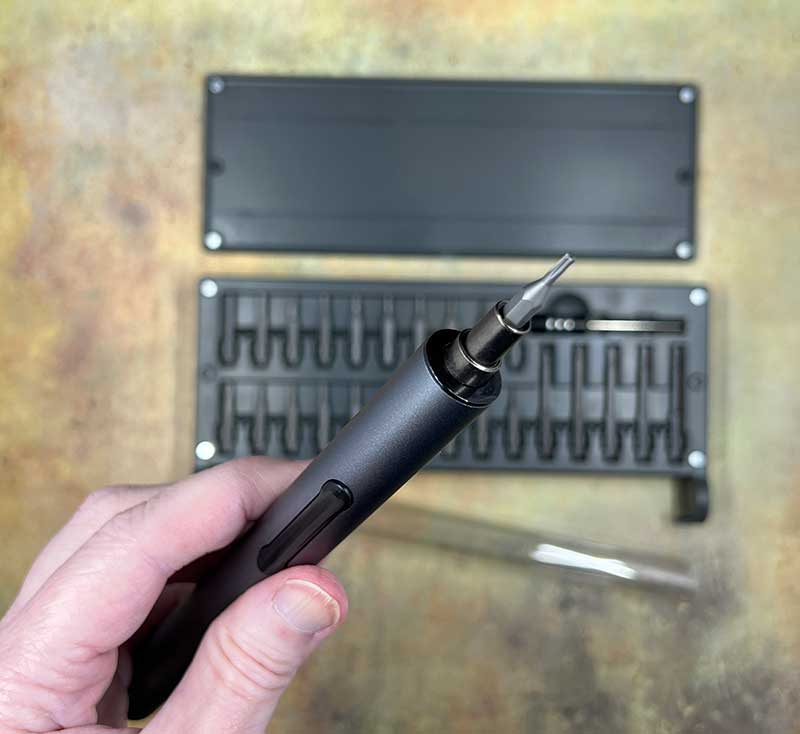 REVIEW – If you are the type of person who considers themselves a DIYer or just likes to have useful tools available for those times when they are needed, you will like this review of the Hammerest Mini Precision Electric Screwdriver Set. Let's check it out.
What is it?
The Hammerest Mini Precision Electric Screwdriver Set is a small pen-sized rechargeable screwdriver that includes 60 different bits.
What's in the box?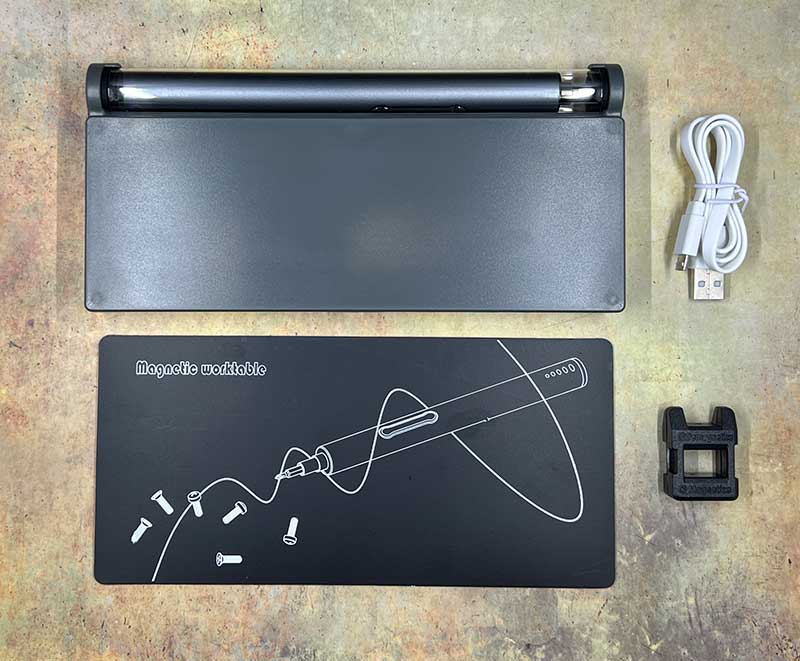 Hammerest Mini Precision Electric Screwdriver Set
55 bits
Extension rod
Demagnetizer
Magnetic work mat
USB charging cable
Hardware specs
Speed: 150+ RPM
Power Supply: 3.7V 260mAh Lithium Battery(Built-in)
Electric/Manual Torque: 0.25~0.35/3Nm
Charging Port: Micro USB
Charging Time: 30-40 min
Design and features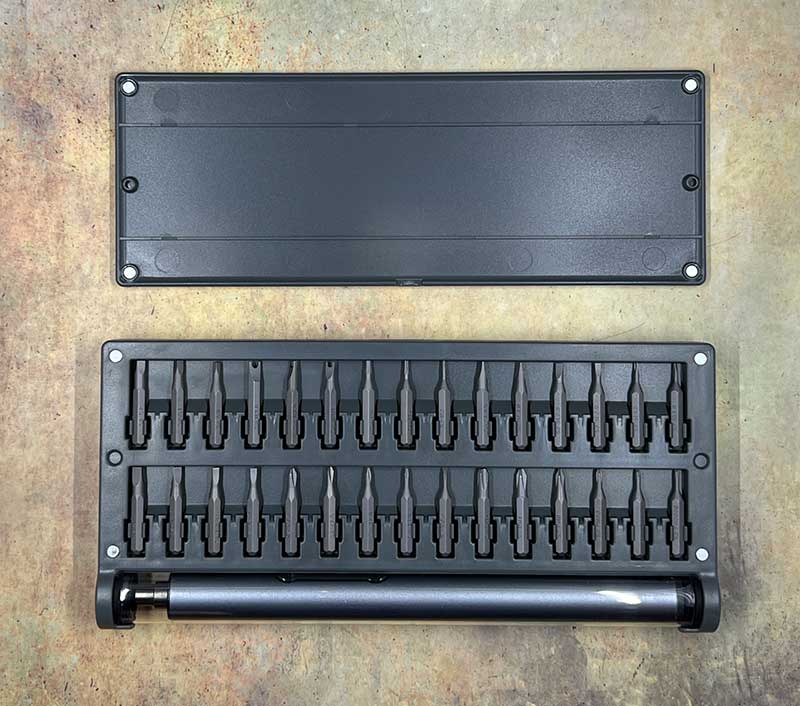 One of the best features of the Hammerest Mini Precision Electric Screwdriver Set is that everything is stored in a really nice plastic storage case.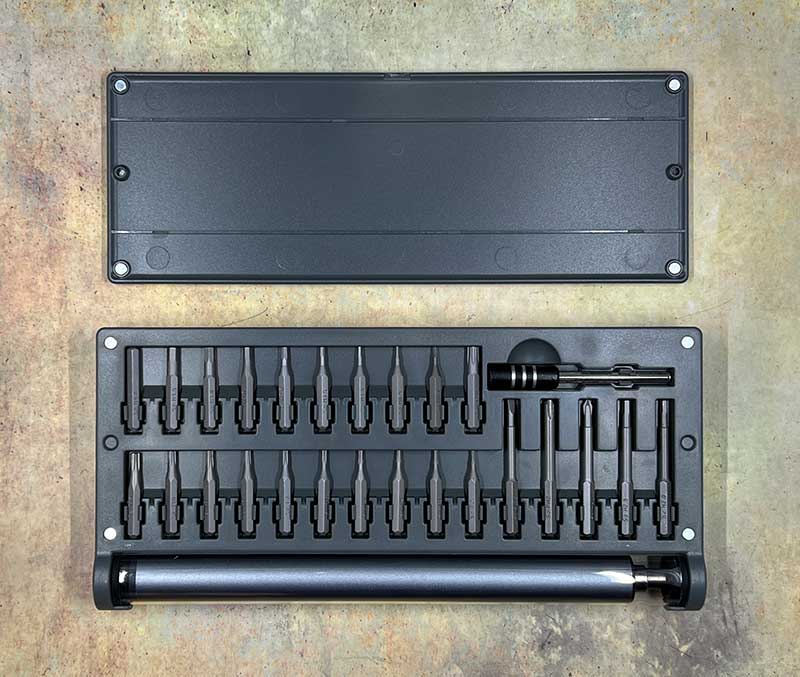 Each side of the case has a magnetic cover that protects the individual snap-in slots that hold the bits.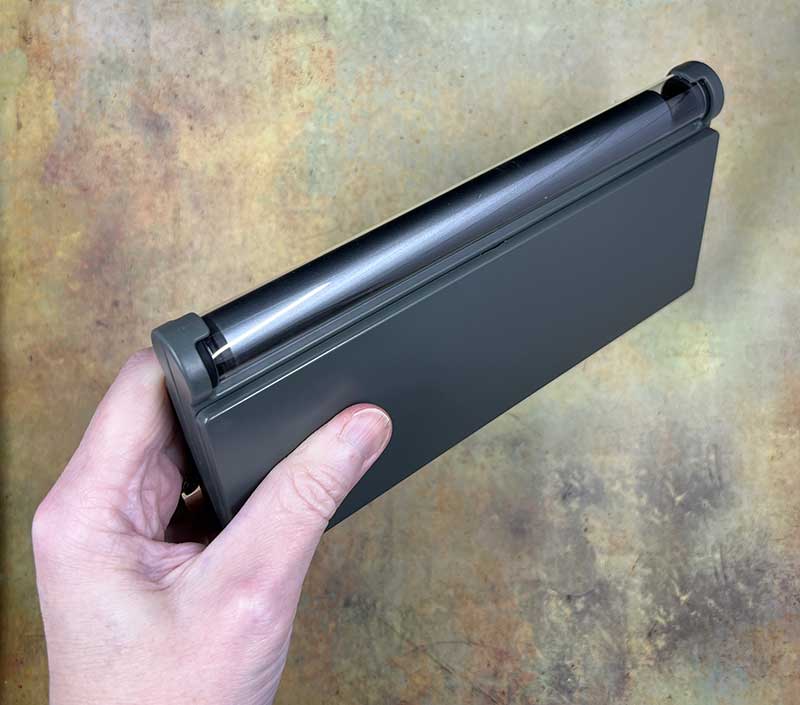 The edge of the storage box holds the screwdriver in a clear plastic tube.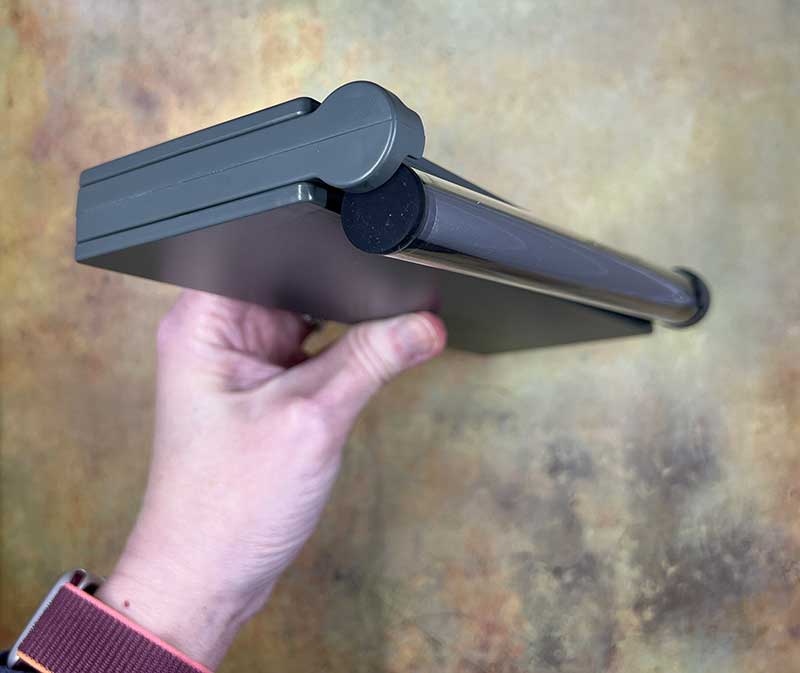 The tube slides out of the slot when you need to use the screwdriver.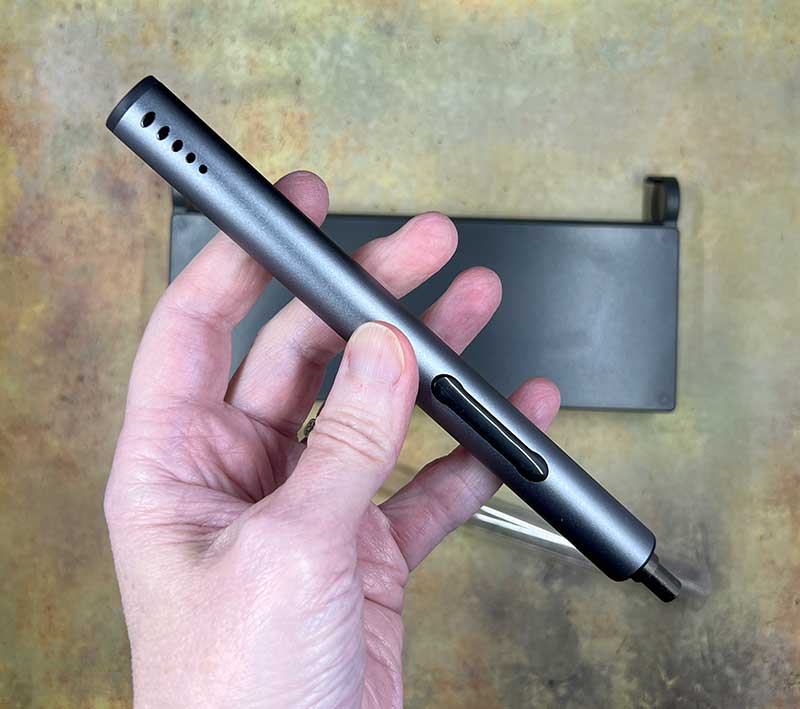 The Hammerest mini electric screwdriver has a long rocker button on the handle that toggles between forward and reverse rotation depending on what you're trying to do.
There is also a row of status LEDs at the back that let you know how much battery life the screwdriver has.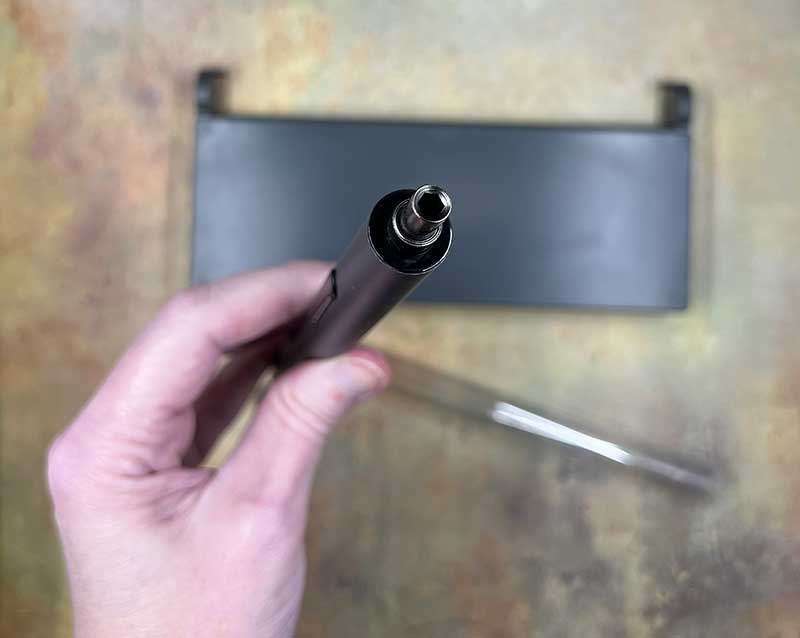 The bits fit easily into the end of the handle and are held there with a magnet.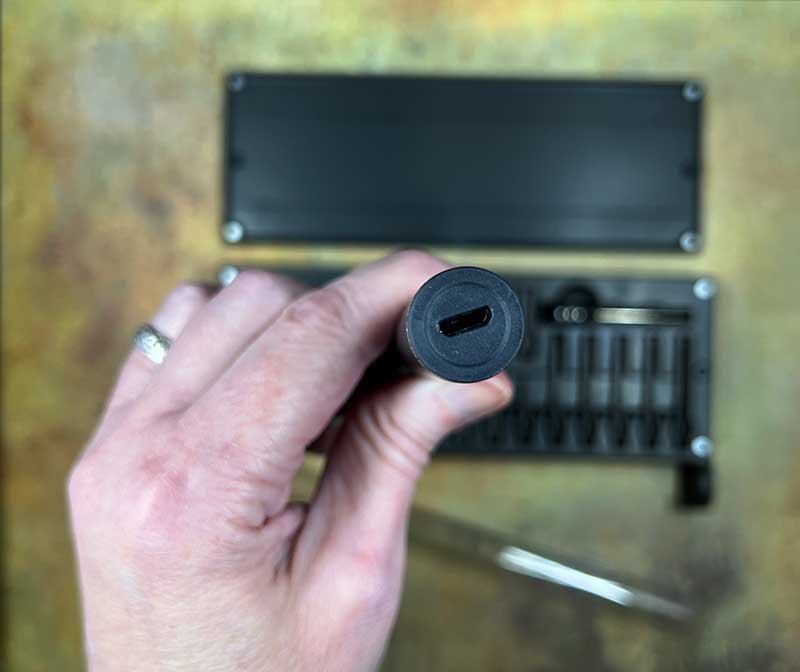 On the opposite end is a micro USB connector for charging.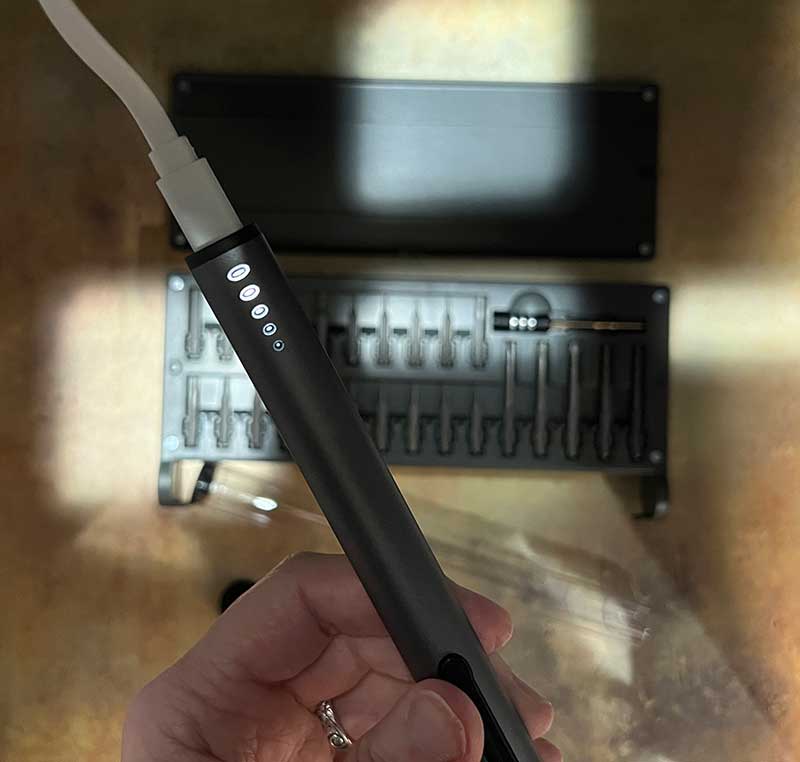 The LEDs light up in blue (looks white here, but they are blue, trust me) while the screwdriver is charging.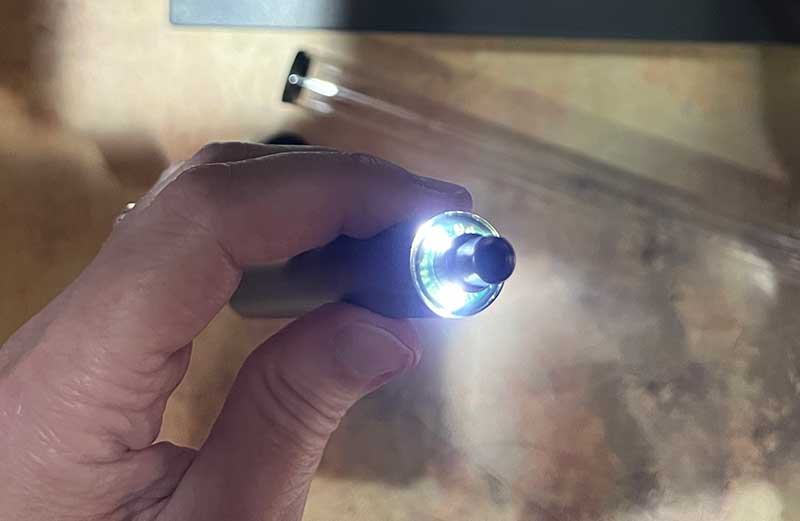 When the screwdriver is in use, LEDs near the tip light up which is useful if you're working in a dark environment.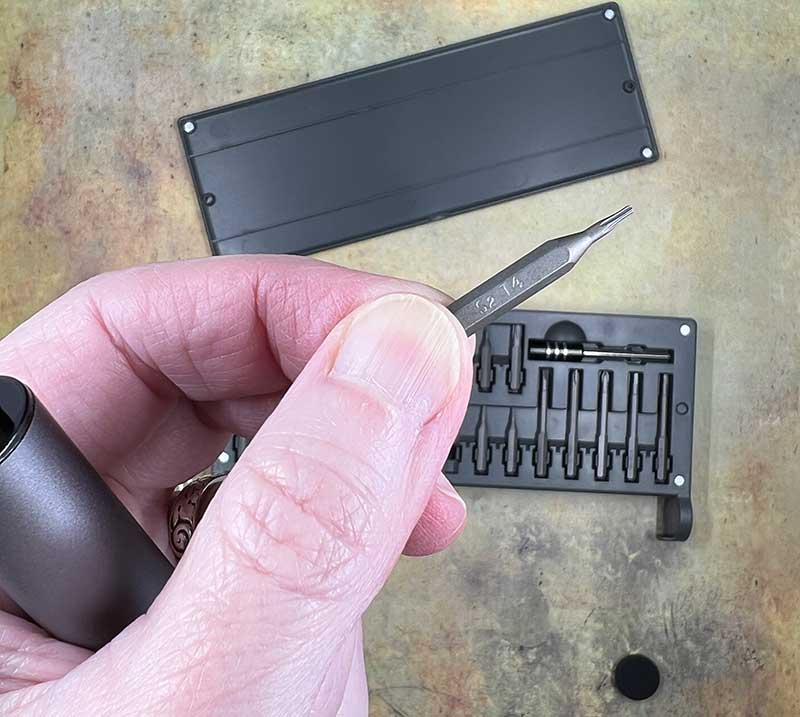 The Hammerest mini electric screwdriver includes a really nice selection of bits that range from very small flathead screwdrivers and Phillips screwdriver tips to T1, T2, T3, and T4 bits.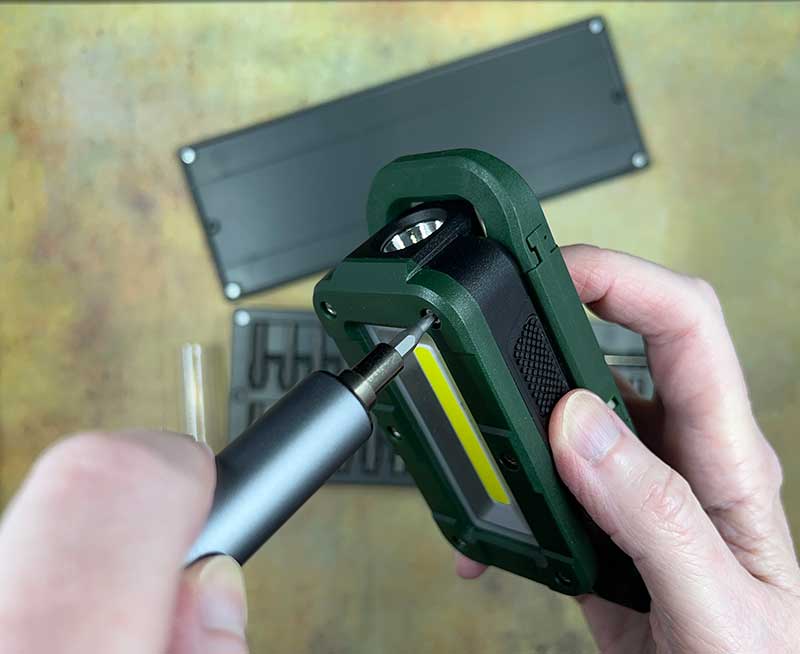 The bits insert easily into the end of the handle and are just as easy to remove.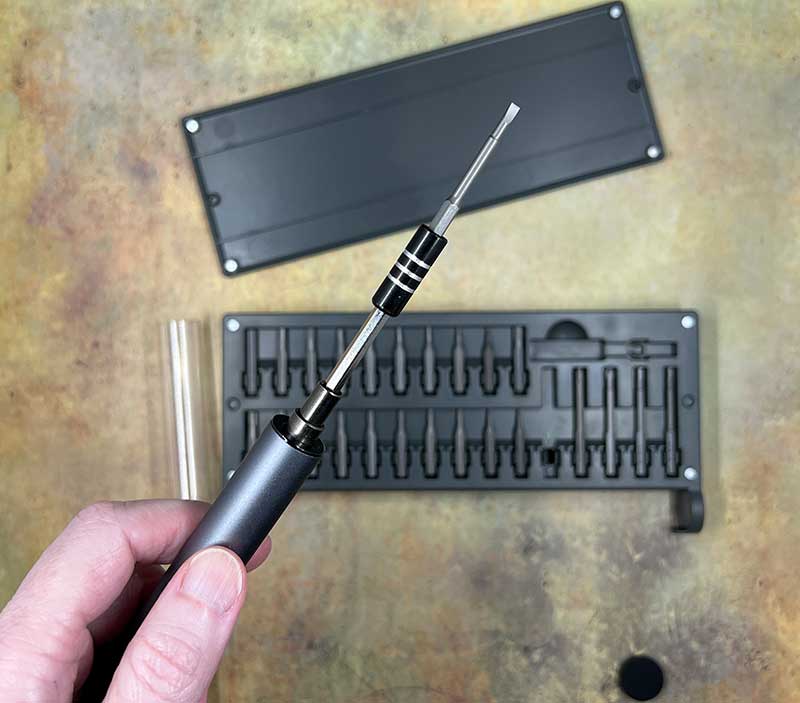 There's even an extension rod that can help you in hard to reach spaces.
It has a lot of power (torq) for such a small tool. Sometimes I feel like it has too much power and I wish there was a way to customize the speed because the handle is very smooth and if you don't have a good grip, it can start spinning in your hand.
As for battery life, I've been using this tool off and on for a couple of weeks and it's still on its first charge. That said, the battery life is totally dependant on how often it is used, how long it's used, and the torque it uses each time. Luckily recharge time is quick.
See it in action
What I like
Full set with storage case
Easy to use
Rechargeable
What I'd change
The handle needs to be more grippy to prevent spinning
Include special bits for iPhone and MacBook screws
Final thoughts
The Hammerest mini electric screwdriver set impressed me with the design of the case, the included bits, and the power of the pen-sized tool. I think this set is a great solution for DIYers and hobbyists who need a tool set to repair small electronics around the home and workshop.
Price: $74.99
Where to buy: Hammerest
Source: The sample for this review was provided by Hammerest.