We use affiliate links. If you buy something through the links on this page, we may earn a commission at no cost to you. Learn more.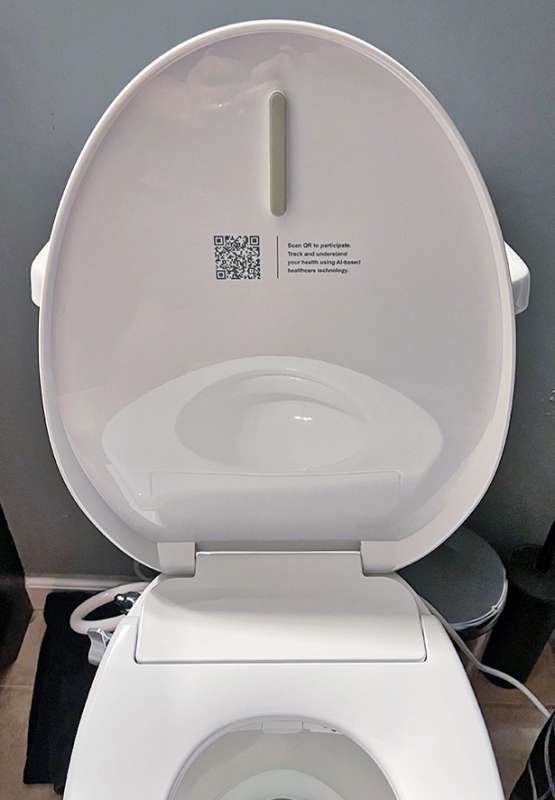 CROWDFUNDING REVIEW – Everybody poops. 
There, I got that out of the way. And since everybody poops, everybody consumes a lot of toilet paper. Our house has a septic system, so the paper (theoretically) dissolves and slowly works its way back into the Florida (where I live) aquifer as clean water. I'm not convinced about any of that. However, what if you could drastically reduce dependence on TP and help save the planet? Enter the Motoilet E-bidet. What is an E-bidet? Heck, what is a bidet, period?

What is it?
The Motoilet E-bidet is a "smart" toilet/bidet. Its purpose is to clean you after you use the bathroom. It involves a jet stream of water that shoots upwards from a wand that extends when a knob is turned. The Motoilet offers heated water and a heated seat along with other functions that make it a smart toilet. The Motoilet can be ordered in one of two seat shapes—U-type or V-type.

Specs
Toilet seat and lid
Bolts, nuts, hoses, rubber bushings, and other pieces for installation
Remote control
1050 watts rated power
41° to 95° F water temperature
41° to 105° F seat temperature
Thermostats to prevent overheating
IPX4 water rating
Design and features
Currently, Motoilet is a crowd-funded Indiegogo project. I received a prototype that looks and feels like a finished product—with some important omissions.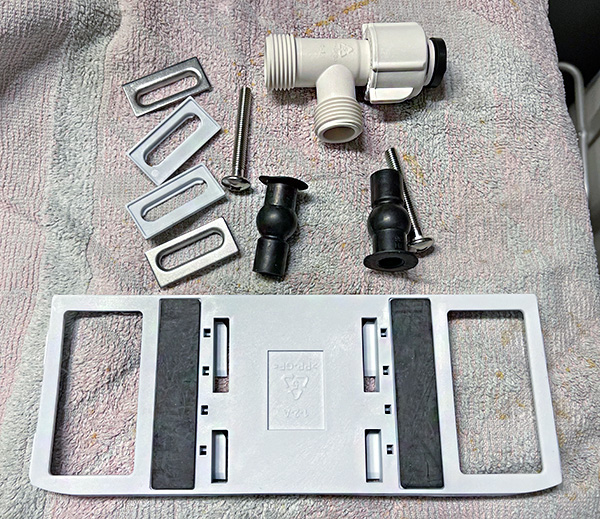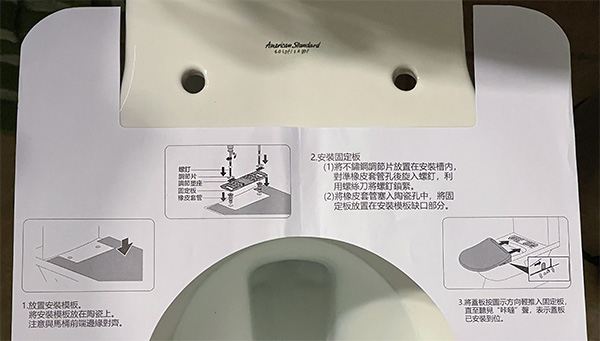 After opening the box, I quickly realized this was obviously a prototype. It was hand-packed in a plain cardboard box—and a couple of things were not included. The manual was stapled together and the installation template was printed in Chinese. While all the necessary parts were included, I was initially confused by a couple of directions. Motoilet was helpful when I reached out to them and I was able to install the E-bidet with no further issues. 
Except it leaks. I'll get into that later.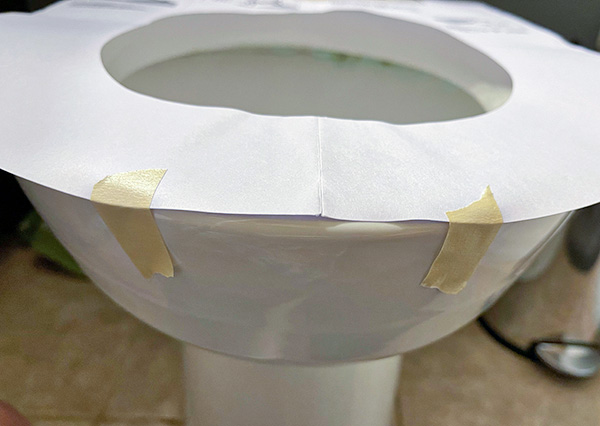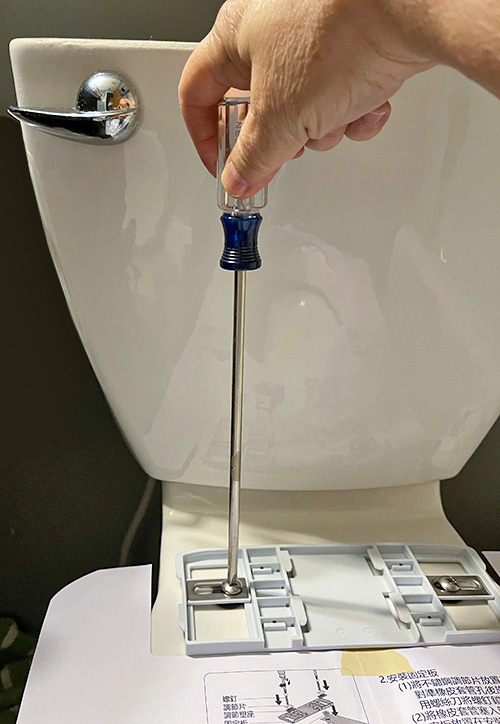 One thing I've learned over the years as a homeowner is that every toilet is different—or so it seems whenever I attempt repairs. I'm sure Motoilet had to consider the most common toilet types when designing the E-bidet. But my older house is (of course) a bit different.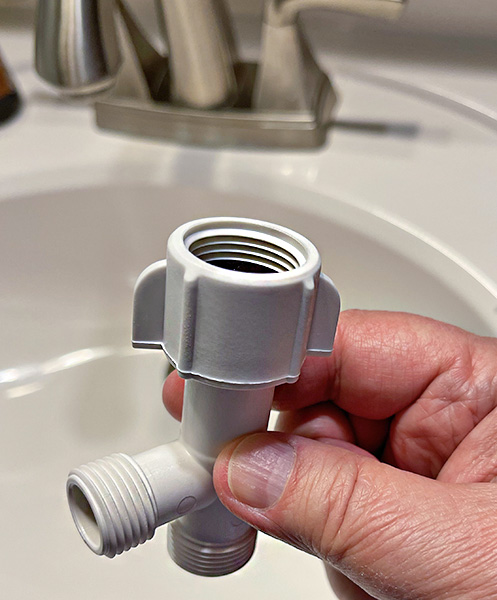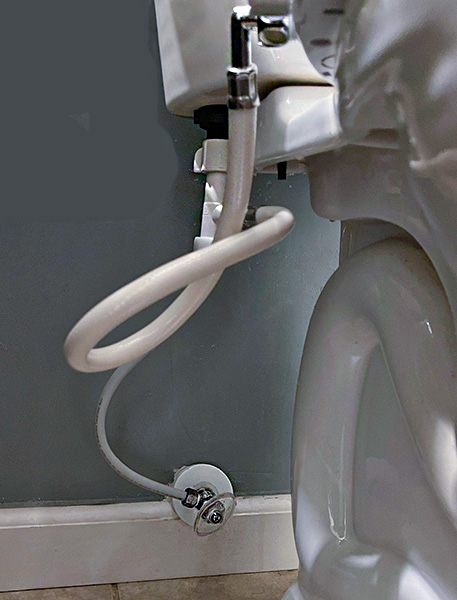 Installing the Motoilet requires an included "T-junction" that attaches to the existing hose between the water valve (usually near the floor behind the toilet) and the bottom of the tank. It should have been easy enough to install, except that the T-junction attachment added about 2 inches to the total hose length. This extra 2 inches added pressure pushing on the water valve knob that came out of the wall making it feel less securely attached.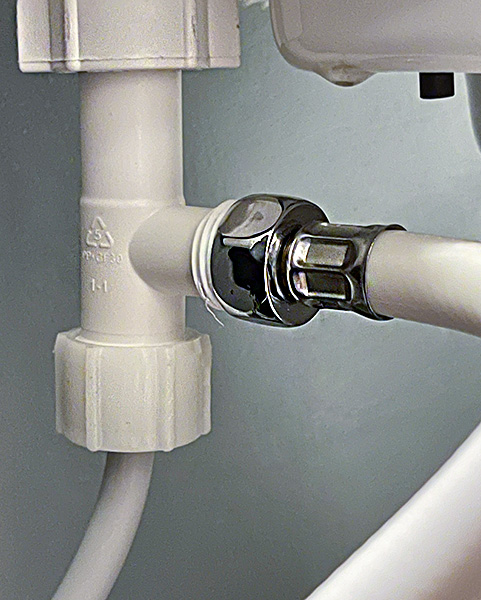 Plus, there is a side hose that attaches to the same T-junction. This hose was too long for my setup requiring it to be looped so it could fit into the available space. This also added pressure to the bolts that hold the hose in place. This caused a minor leak where one of the metal bolts screw onto the plastic T-junction. Adding plumber's tape and tightening did not help. While the leak is only a drop or two every hour, it's still a leak and I have to keep a towel on the floor to absorb the drips. It would have been nice for Motoilet to include a shorter hose or at least a more flexible hose material that can be easily moved or looped into place. Eventually, I will need to go and find a shorter hose that will fit, but I shouldn't have to.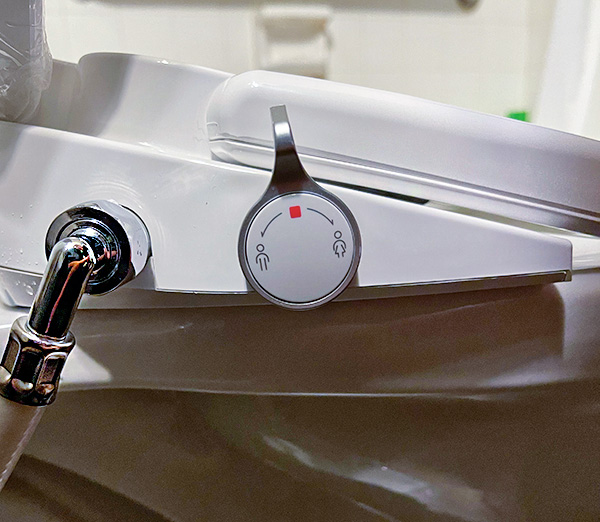 Once the installation was completed (about an hour) it was time to try out the Motoilet. On the side of the seat, there's a knob that can be twisted to either "Bidet" or "Hip". Hip mode is for cleaning. I'm a guy, so I ignore the Bidet setting. Let me say this—if you have never used a bidet toilet seat before (like me), prepare to be almost violated. Once you turn the knob at the side of the seat, the water jet hits you "right there". It's an eye-opener! All you do is sit there and maybe shift a bit as the water jets do their thing so you can be as clean as possible.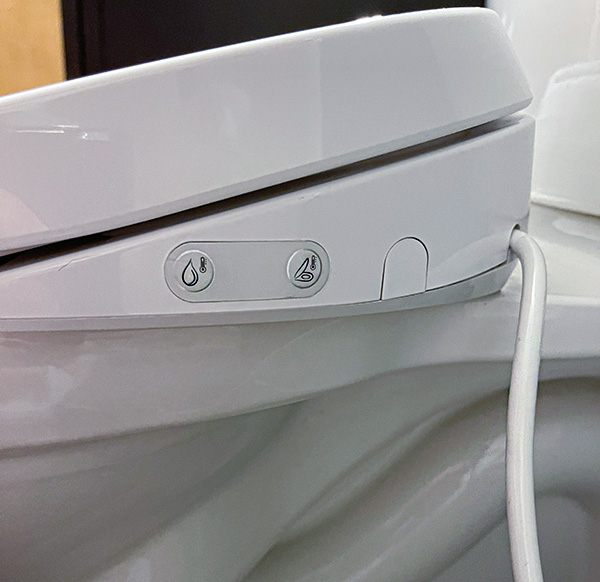 As I said before, there are water and seat heat settings offered—except for this to work, it has to be plugged into a wall outlet. I admit that I'm new to this type of product, but I'm not keen on having electricity around something full of water. Plus, the outlet is next to the vanity—across the bathroom! So on top of electricity, you have a cord snaking over the floor or over the vanity to the outlet on the opposite wall. After considering this setup, I decided to forgo the electricity part and use the Motoilet unheated. Since I live in Florida, unheated water in the summer is no big deal.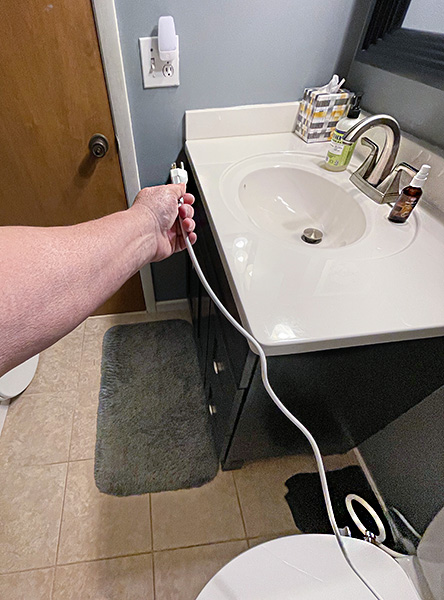 Also, I noticed when I did have the Motoilet plugged in, it heated the seat, but I was never able to test how well it heated the water because when plugged in, the nozzle/wand would never extend. It just remained hidden and squirted water downwards. Only when I unplugged the Motoilet did it work as expected. I chalk that up to it being a prototype—or incomplete instructions, maybe? 
The water and seat heat settings have three levels of adjustment that are set by pressing the corresponding buttons to achieve the proper setting. The problem with this setup is that you can't see the buttons while sitting there. You can only see them if you get up to look, which you're not going to do while … you know. 
The manual states that a remote control is included—it's not. A remote control would certainly help choose some settings while sitting. 
On their website, Motoilet states that their smart product will scan and sense the type of stool being passed. I have no idea how that happens because the manual never mentions this neat trick and the Motoilet health app is required—which doesn't exist yet. Motoilet says their app—when it arrives in early 2022—will reference what is known as the Bristol chart which describes seven types of stool. Until the app arrives, you can read all about the Bristol chart here.

What I like
It does clean as advertised
What I'd change
Offer more parts to help make installation easier
Finish the app
No remote control included with the prototype
It has to be plugged in (around water) for the heater to work
Cleaning wand doesn't extend when plugged into an outlet

Final Thoughts
I've always been leery about reviewing a crowd-funded product before it's complete and on the market. The Motoilet reinforces that hesitancy. While I appreciate what it can do, there is too much missing to give it a recommendation. If everything Motoilet promises with their product comes to pass, it will be worth looking into if you're curious if a toilet/bidet is what you want or if you're concerned about paper waste's effect on the planet. Until then, you can either invest in the funding or wait and see what happens.
There is a QR code on the seat, but clicking it only brings up the website—for now.
Price: $249 US (Indiegogo Super-Early Bird 50% off price)
Where to buy: Indiegogo
Source: The sample of this product was provided by Motoilet.