We use affiliate links. If you buy something through the links on this page, we may earn a commission at no cost to you. Learn more.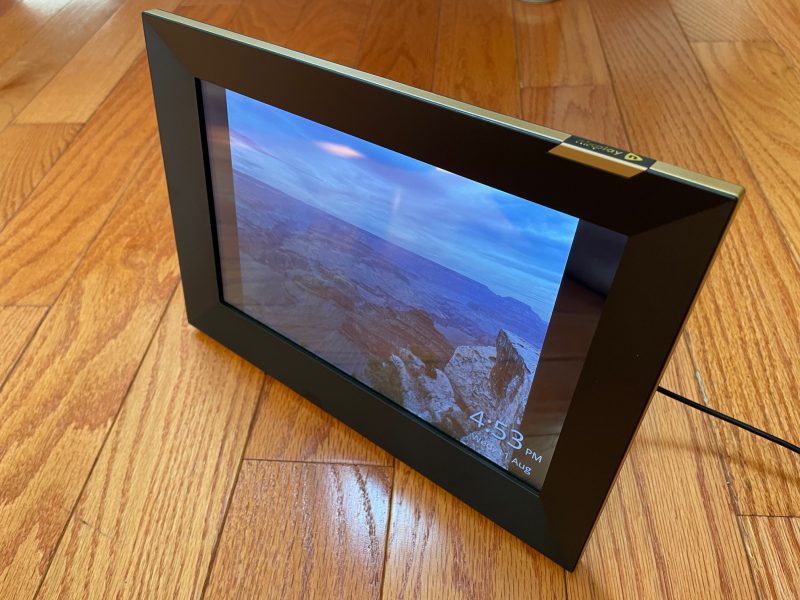 REVIEW – If you are a regular Gadgeteer reader, it's no secret I love Nixplay's photo frames. I previously reviewed a different Nixplay 10.1-inch picture frame (here) and 9.7-inch metal photo frame here, both of which are performing admirably, happily displaying over 1000 photos each. Now I'm excited to review Nixplay's new W10K photo frame! Yay!
What is it?
Nixplay's 10.1-inch W10K Photo Frame is a digital picture and video display screen loaded through a smartphone app and controlled by an integrated touchscreen.
Hardware Specs:
55 x 7.4 x 1.53 inches (268 x 188 x 39mm)
37 Pounds (620g)
Languages: English, German, Japanese, French, Spanish, Italian
Screen Resolution:  1280X800
Aspect Ratio: 16:10
Brightness:  400 cd/m2
Supported Photo Format: JPEG / JPG
8GB Storage (a bit less for photo storage due to pre-installed software)
512GB RAM
Sensors: Orientation sensor, Activity Sensor.
Speakers:2 x (2 W) Mono
11 b/g/n
CE, ROHS, and UL certified
One year warranty
What's in the Box?
Photo frame
Base
Manual
Wall-mounting screws
Wall-Mounting Guide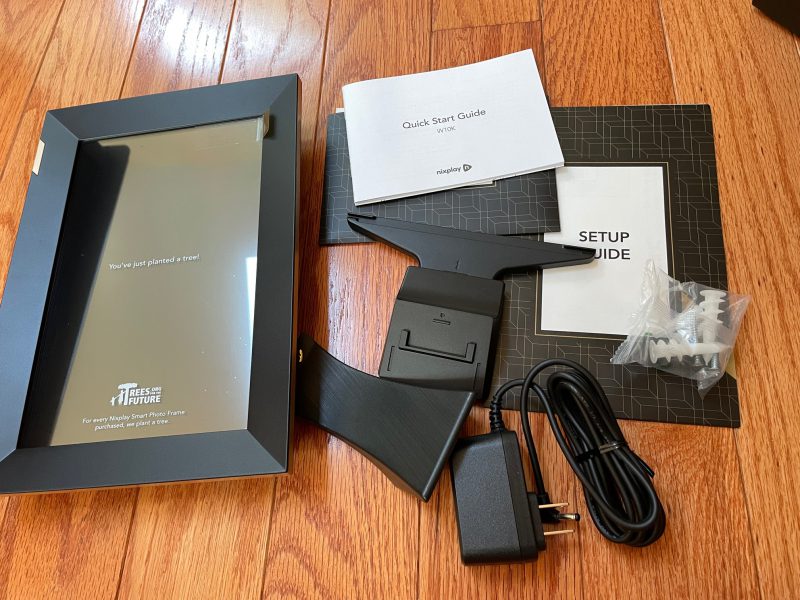 Design and Features:
At last count, I have over 60,000 photos on my PCs, smartphone, and tablet. That being said, I have a question for you… When is the last time you looked through your photo albums? Any photo albums, meaning on your gadgets, scrapbooks, or hard-copy photo books?
My guess is most will answer, "It's been a while."
For those of you that answered, "Recently," or something similar, I venture to guess that perusing photos brought a sense of nostalgia or humor, jogged long-dormant memories, helped you to remember loved ones, or recall great times. Honestly speaking, there aren't many times we will pull out our cameras when we want to recall unpleasant memories so, logically speaking, most photos remind us of happy events.  For this reason, I love to have old and new photos available any time I glance at a frame, rather than needing to sit down and make a production of looking through the multitude of a hard-copy album or mouse scrolling for hours to release my memories from their respective dungeons. That's where Nixplay's W10K comes in…
Like previous versions, Nixplay's new Smart Photo Frame arrived in protected comfort.
Never miss one of our posts again. Sent MON, WED, and FRI with the latest gadget reviews and news!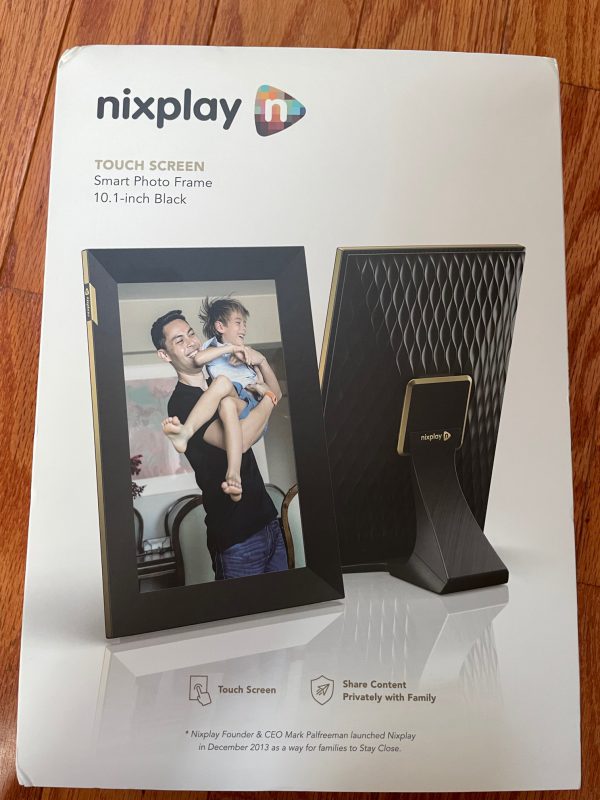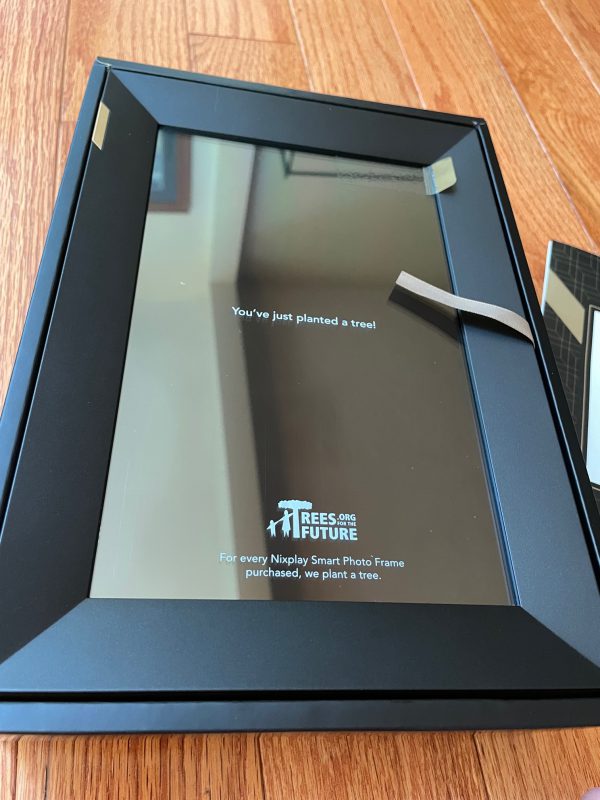 On the back of the frame, a panel needed to be removed to access the recessed power socket.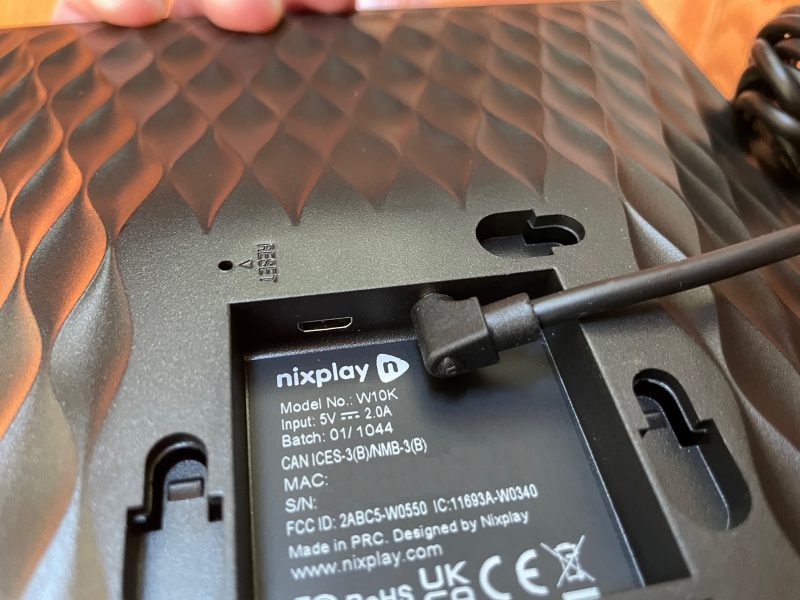 The manual is brief but well written.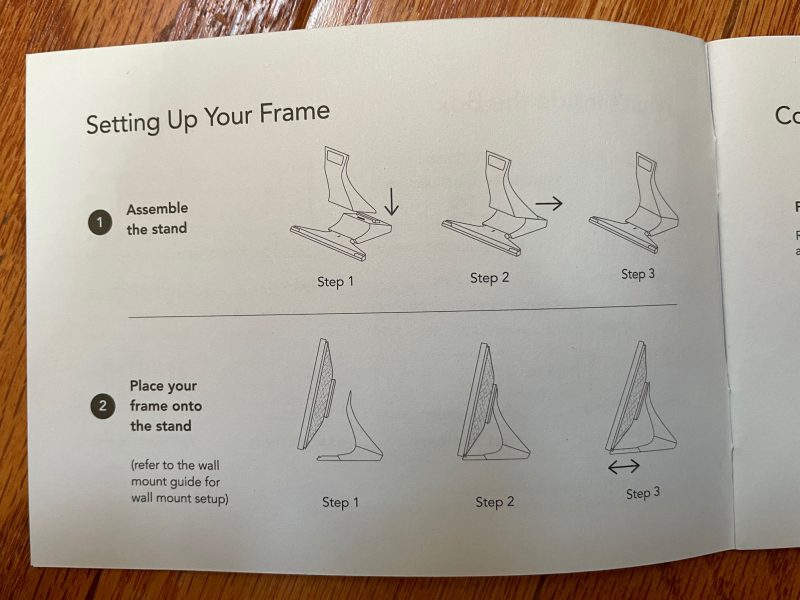 Power-up takes about 30 seconds, the Nixplay requires a connection to a Wi-Fi network. It takes a few minutes to connect and update the software.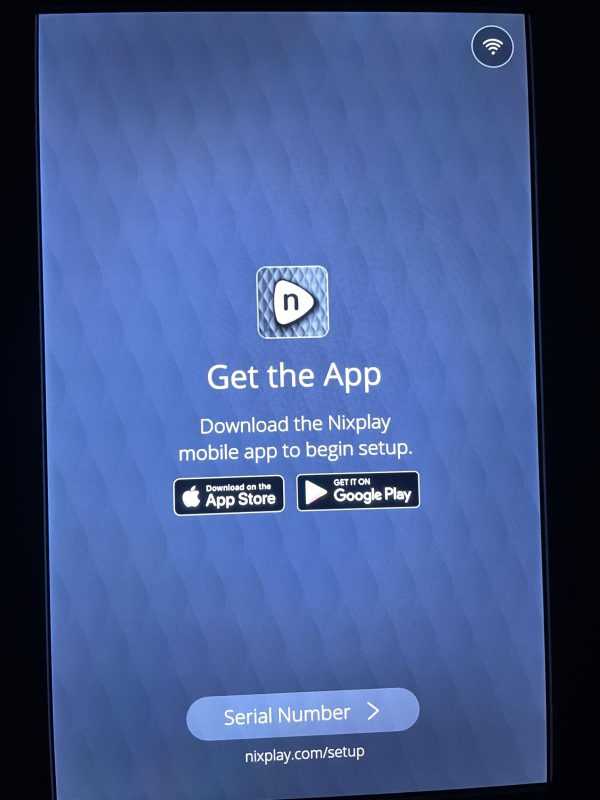 Multiple languages are available.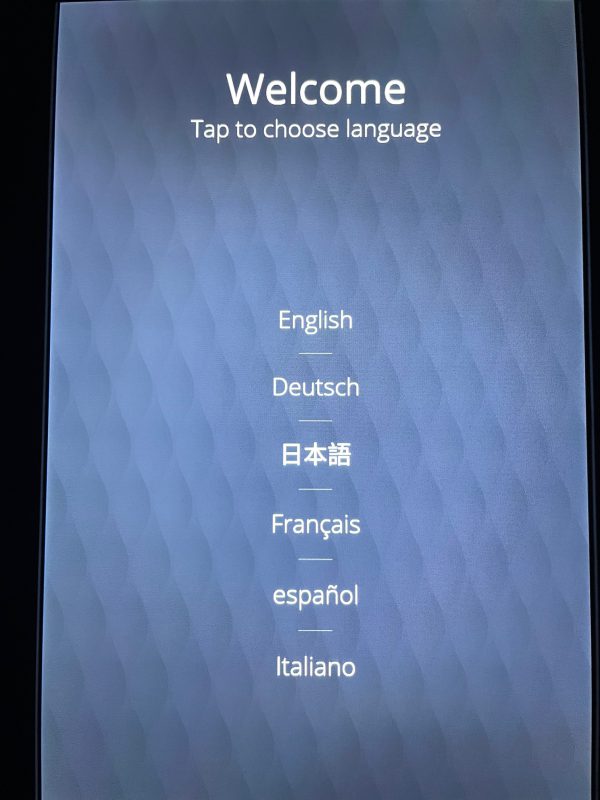 The new base is adjustable and latches into a channel on the frame. It's very stable and an improvement to the "gooseneck" stand on previous models.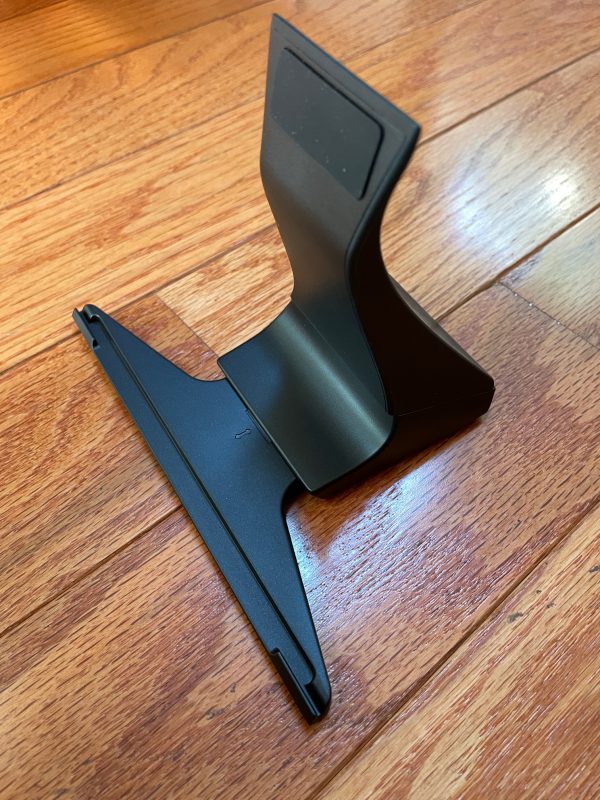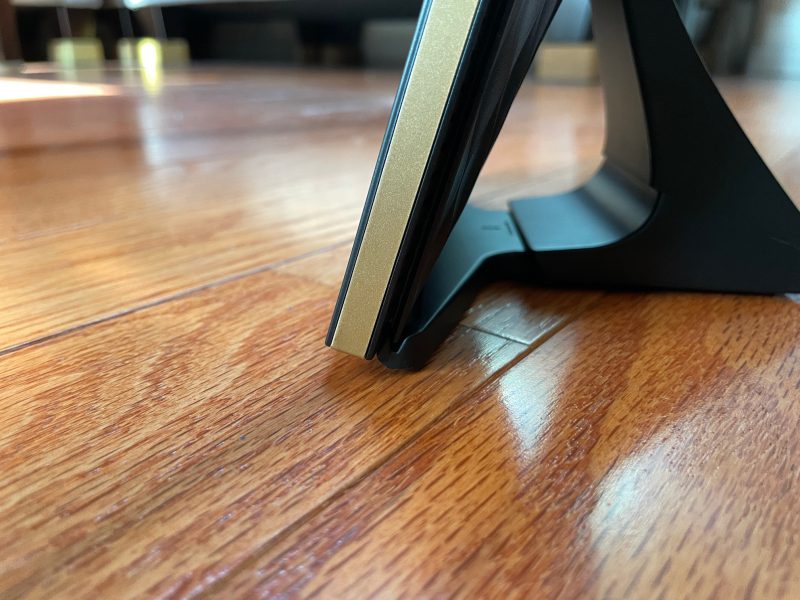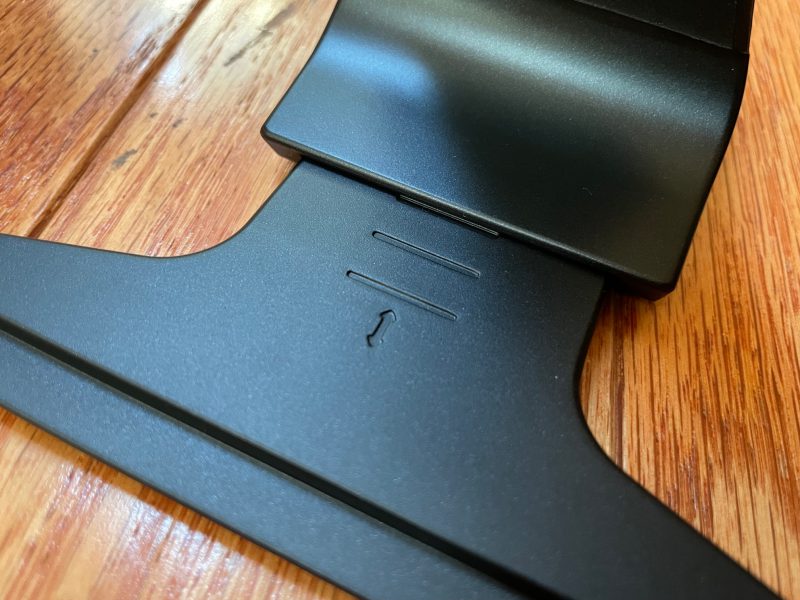 Adding the frame and to my existing account was simple. The convenience of a touchscreen can't be underestimated. In less than a minute, I was connected to my home network, opened the app, found the frame by entering the screen's serial number, and was up and running.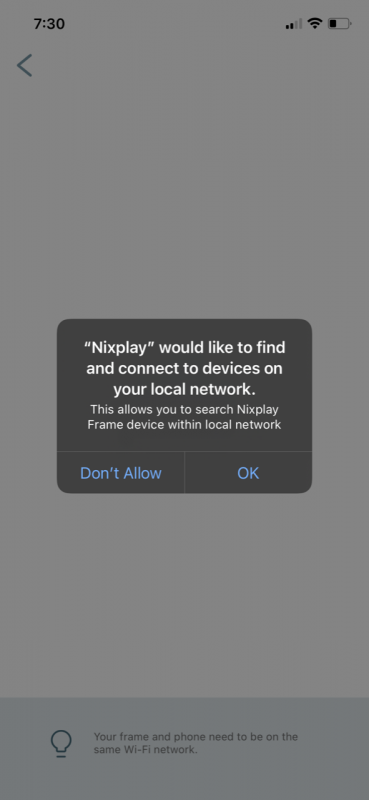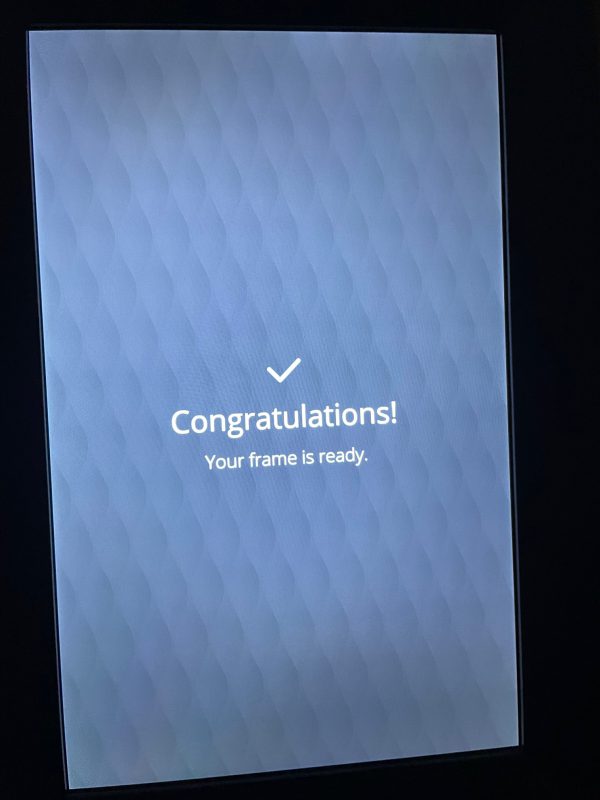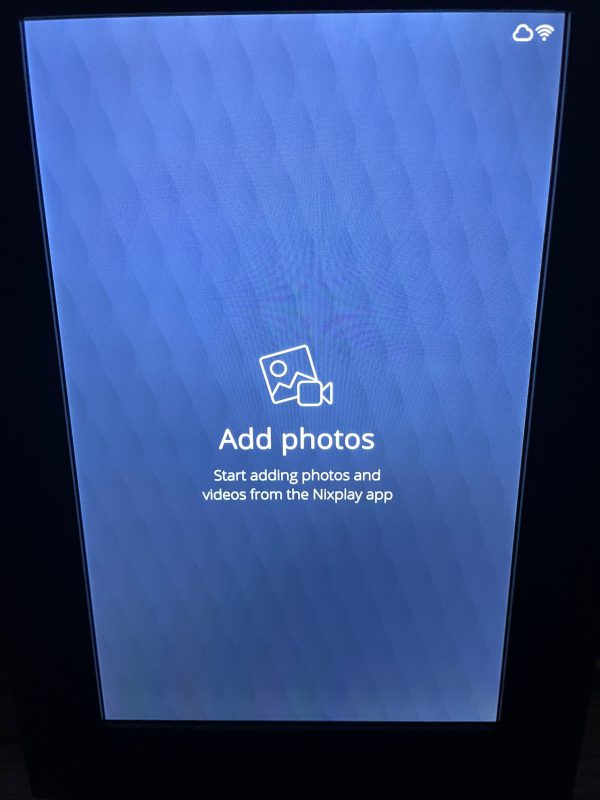 The app has abundant configuration settings.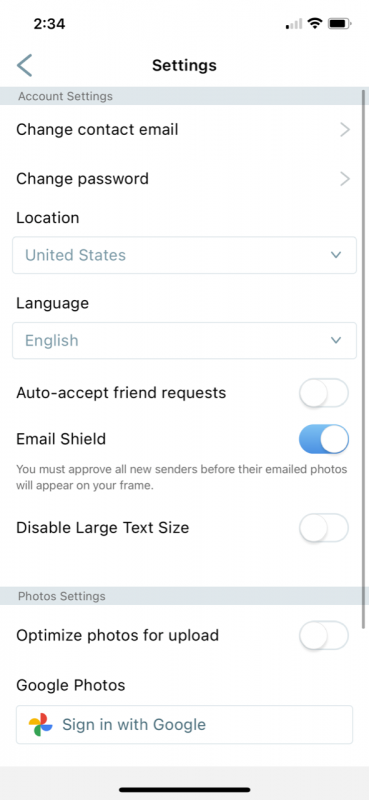 The app also has capabilities for remotely controlling images on the frame.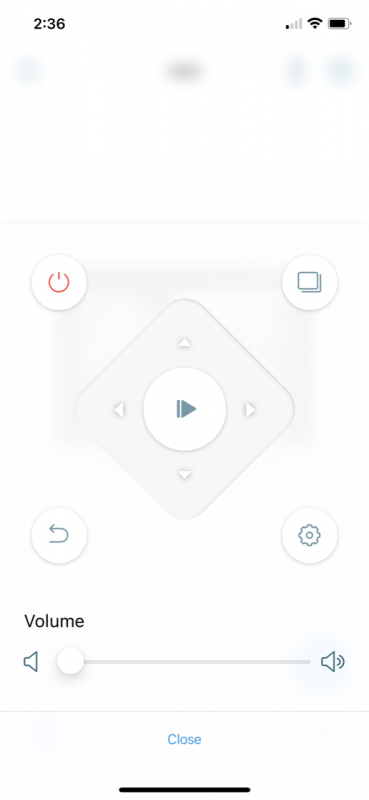 Identically to the previous frames, I created a playlist and uploaded the photos to the frame 100 at a time. Each batch of 100 took about 5 minutes to upload.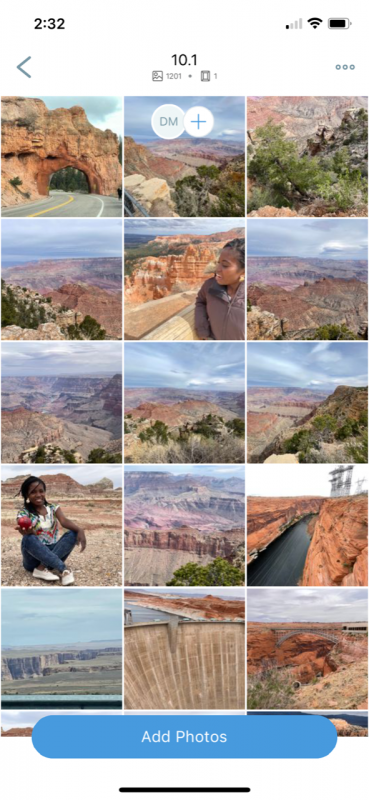 The frame automatically switches between portrait and landscape when oriented vertically or horizontally. It also automatically turns off if it detects no one is present in the room. The sensor delay is user adjustable.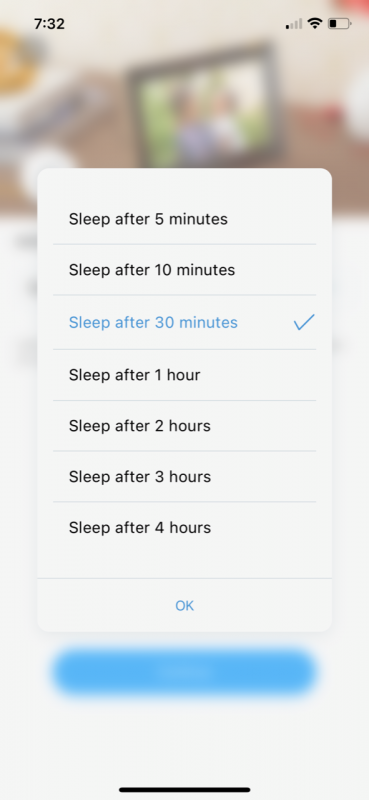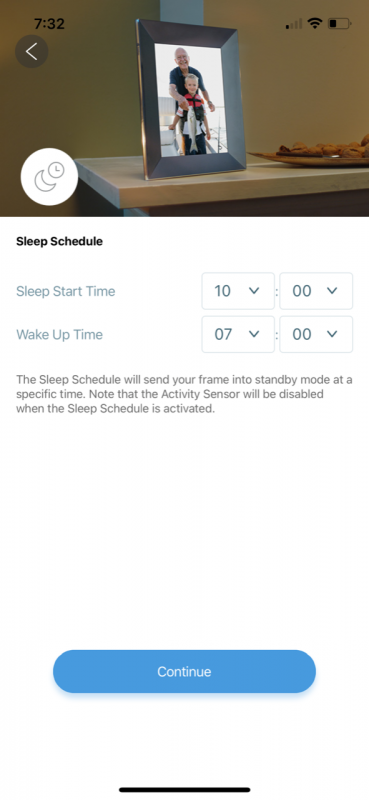 Transitions between photos, time intervals, and durations are all customizable.
Like her brethren, the 10.1-inch frame can accept photos that are remotely loaded without needing to be on the frame's network, handy for sharing photos on the fly.
Videos are limited to 15 seconds unless upgrading to Nixplay's "Plus" service for $4.99 a month. I found the free plan plenty for my needs.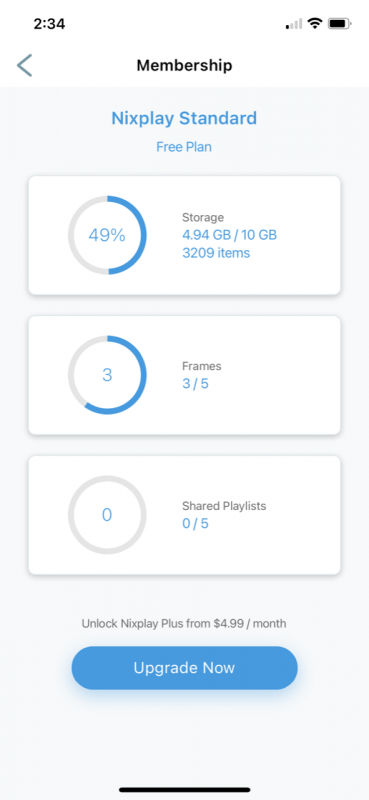 Unlike the other Nixplay frames I have, the new 10.1-inch frame doesn't have a remote control. At first, I thought I would miss it, but with the touchscreen, it's no big deal.
Onboard menus are well organized and thoughtfully cover most settings.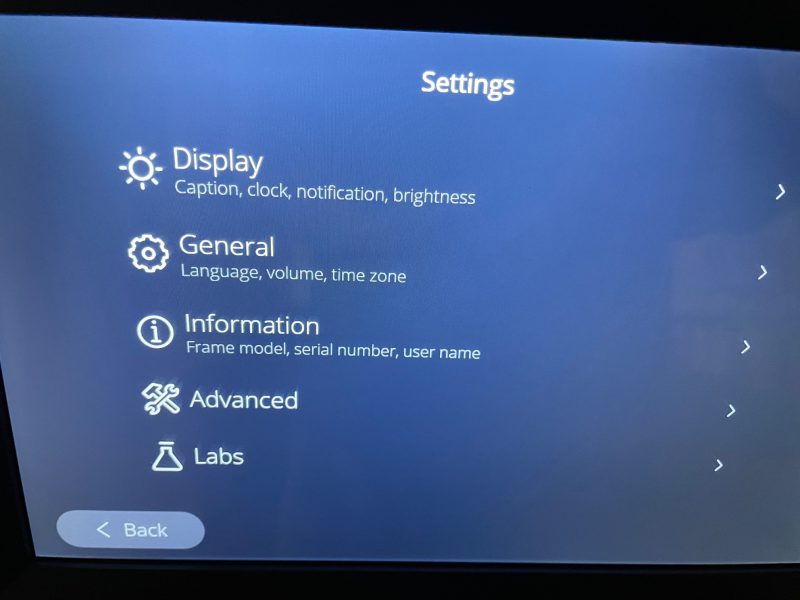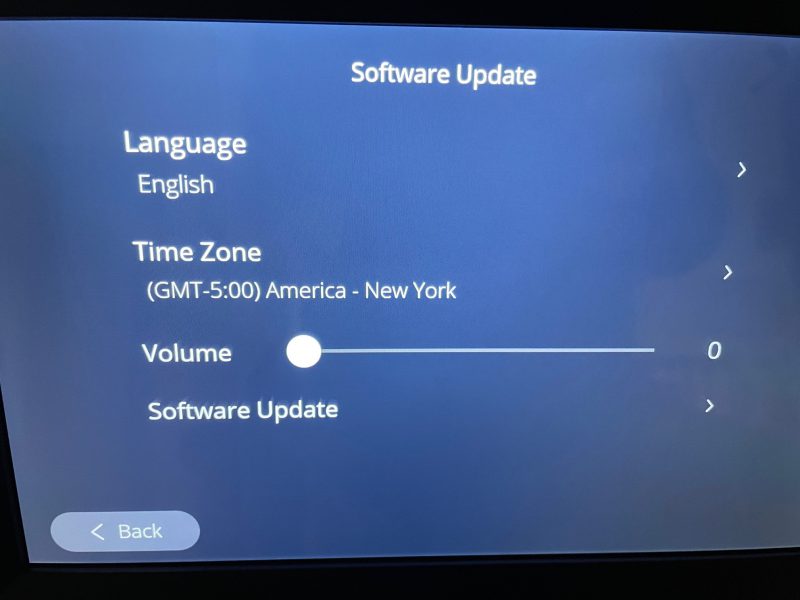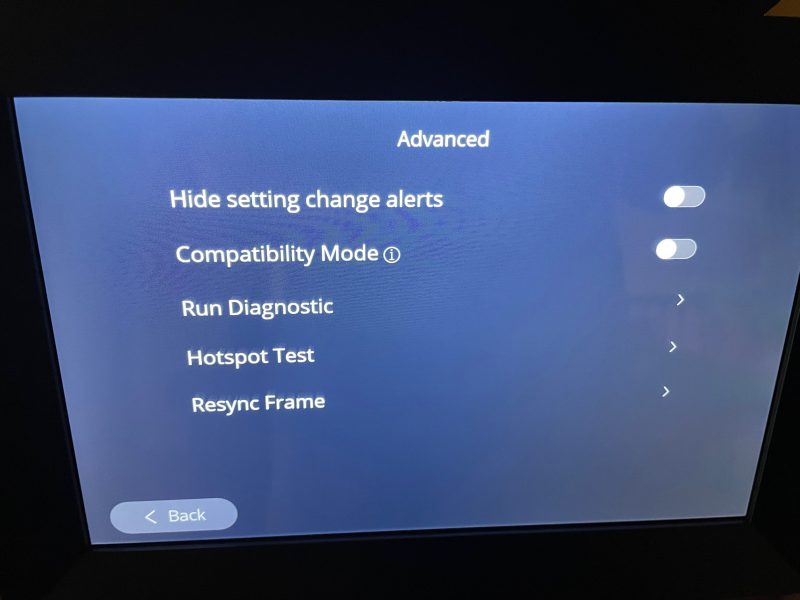 App FAQ help is top-notch!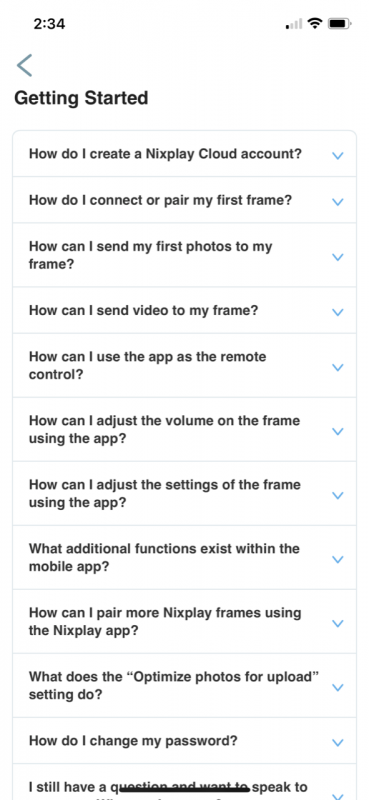 Nixplay is Amazon Alexa compatible, but limited in scope. I've used this functionality to turn my frames on and off.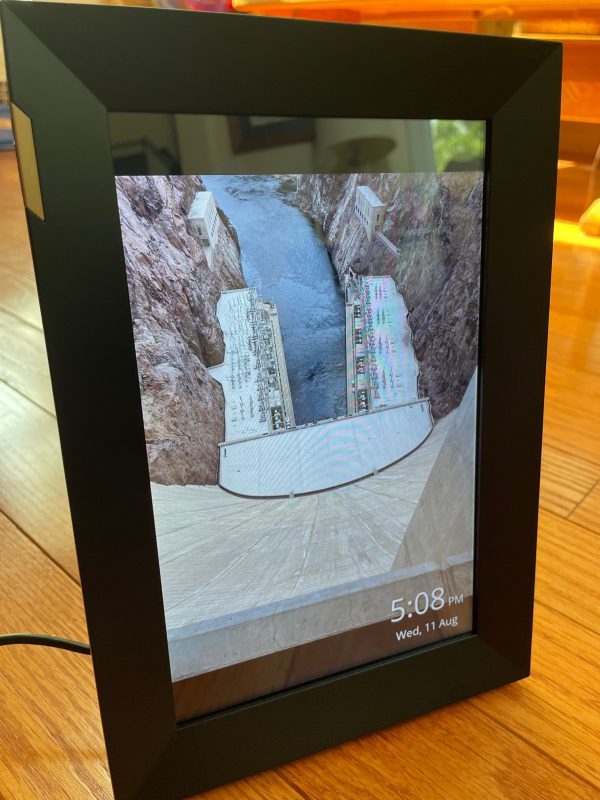 Nixplay also offers a service for ordering prints and enlargements.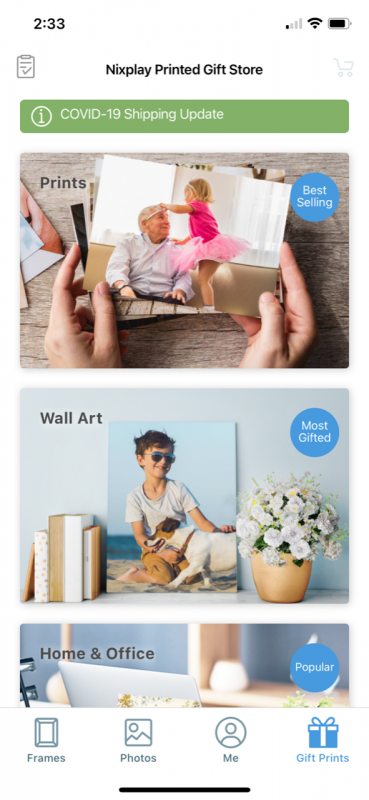 What I Like
Easy setup
My photos are free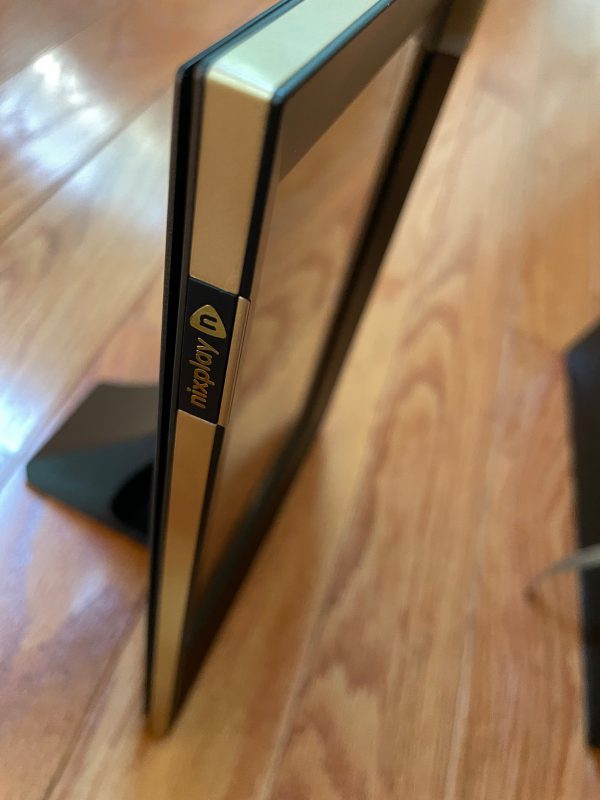 What I Would Change
Final Thoughts
Nixplay's photo frames make it easy to pull pictures from the dark recesses of your gadgets or albums and back to the light of day. Nixplay's new 10.1-inch touchscreen photo frame is no exception and a great addition to their already impressive product lineup. My frames are all conspicuously displayed and, when some photos pop up, they never fail to evoke smiles, laughs, and lively conversation! I love them!
Price: $209.99
Where to buy: Nixplay and Amazon
Source: The sample for this review was provided by Nixplay