We use affiliate links. If you buy something through the links on this page, we may earn a commission at no cost to you. Learn more.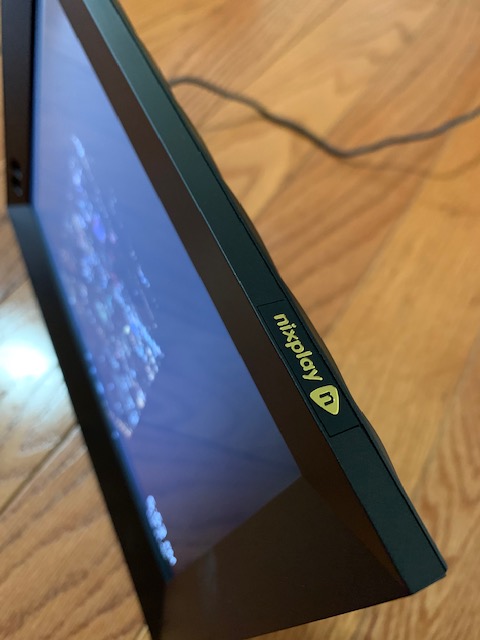 REVIEW – I love taking pictures and at last check, I had over 50,000 on my computer. Like most, I've given up paper prints in favor of digital, printing only a few to display around my house. Wanting to display many more cherished memories, I jumped at the opportunity to review the Nixplay 10.1-inch Smart Photo Frame!
What is it?
Nixplay's 10.1-inch Smart Photo Frame is a digital picture and video display screen controlled by a smartphone app and infrared remote control.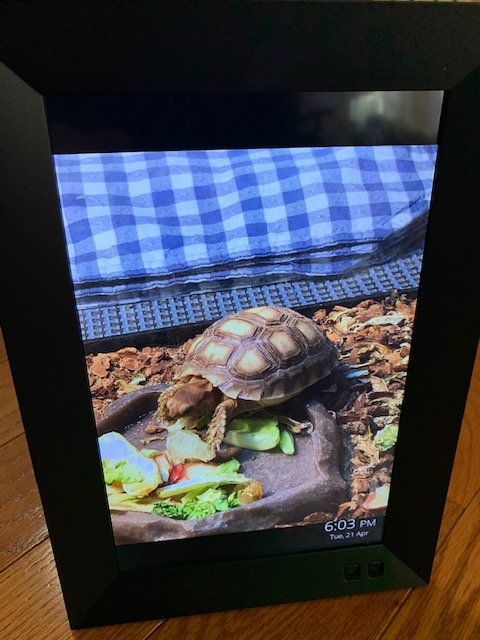 Hardware Specs:
Width: 7.36 inch (187mm)
Height: 10.55 inch (267.97mm)
Depth: 1.22 inch (31mm)
Weight: 20.8oz (590g)
Screen Resolution: 1280X800 HD
Aspect Ratio: 16:10
Brightness: 400 cd/m2
Supported Photo Format: JPEG / JPG
8GB memory
512MB RAM
Sensors: Infrared, Hu-Motion Sensor with 98-inch 2.5m range, G-Sensor for orientation.
2 x (2 W) Mono Speakers
Operating system: NixplayOS 7
11 b/g/n
CE, ROHS, and UL certified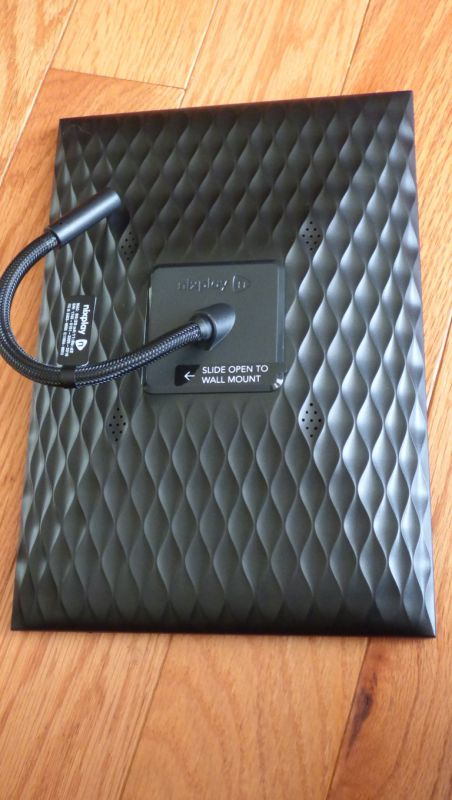 What's in the Box?
Photo frame with a detachable, flexible support arm
Power supply
Infrared remote control
Manual
Wall-mount template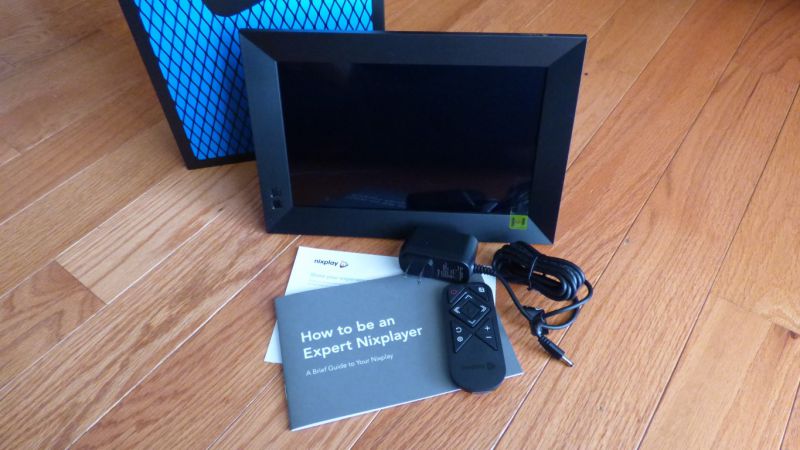 Design and Features:
The Nixplay Smart Photo Frame was well protected during its journey to my home.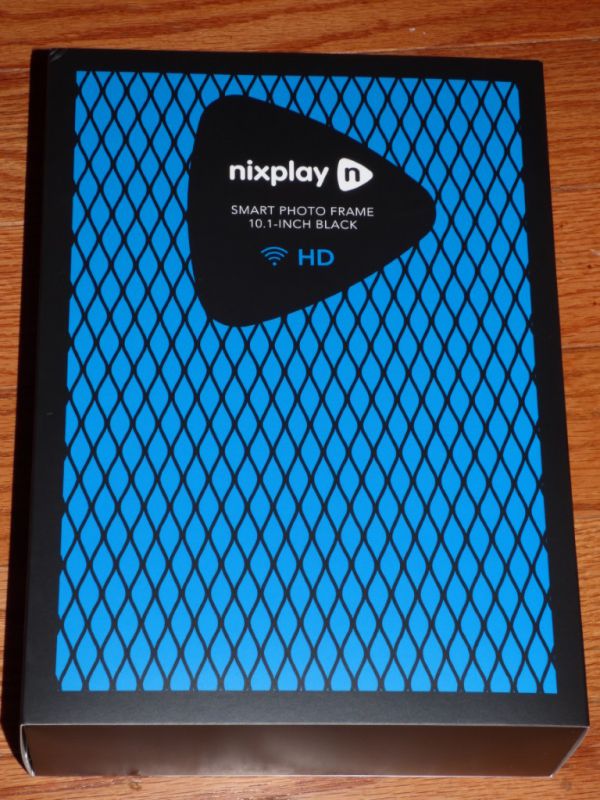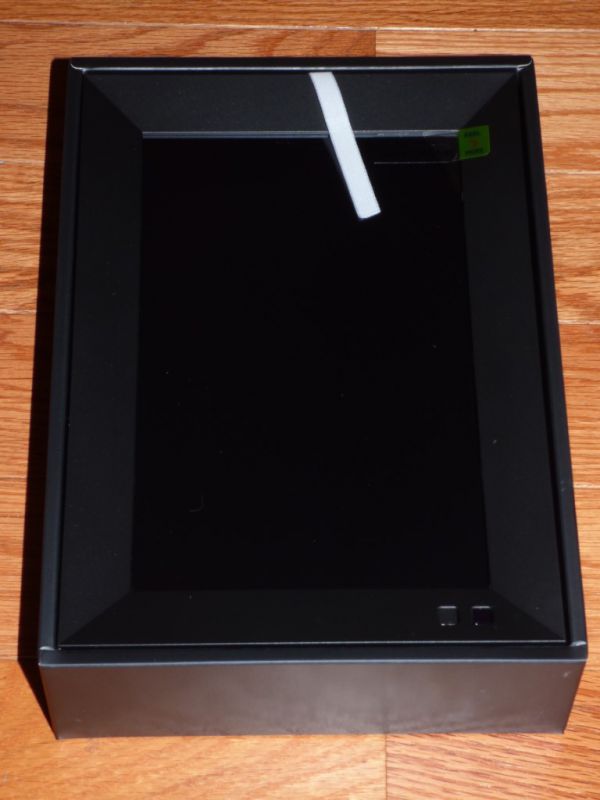 Never miss one of our posts again. Sent MON, WED, and FRI with the latest gadget reviews and news!
On the back of the frame, the gooseneck support can be removed, providing access to a recessed power socket.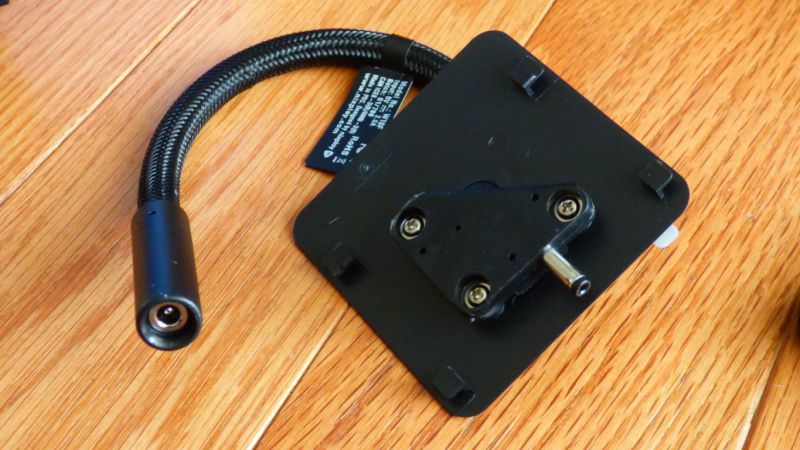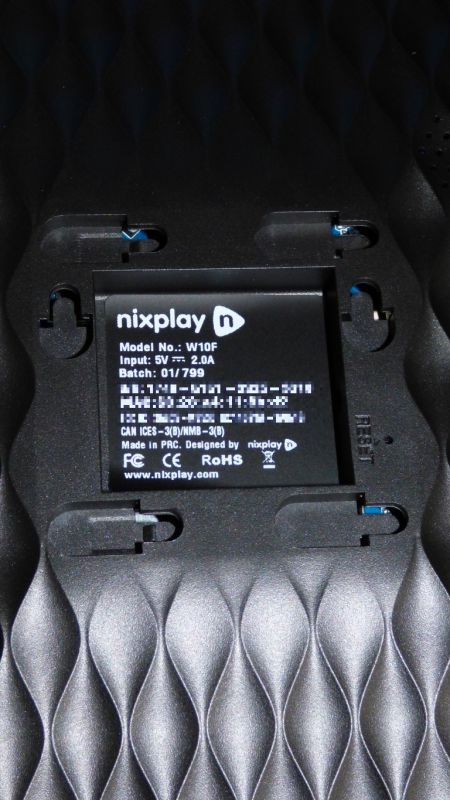 The power supply is relatively large and would not fit into a single-gang electrical enclosure. Should wall-mounting be your goal and hiding the wires is a requirement, a low-voltage extension cable routed through the wall, or a custom wall enclosure would be needed.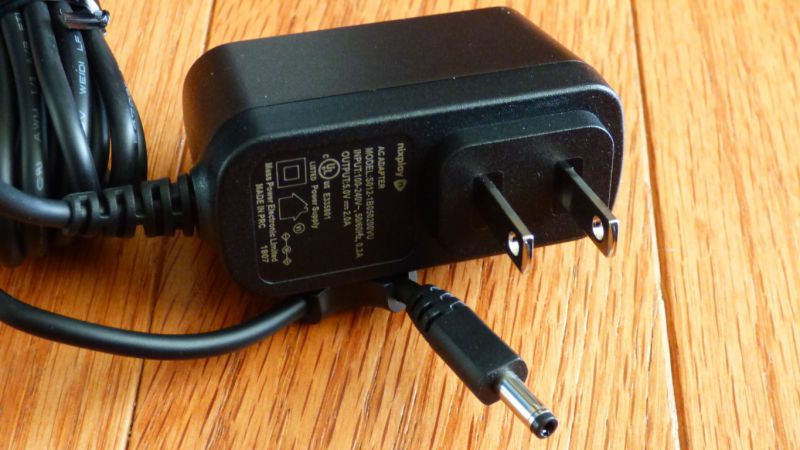 When using the base, power plugs into the end of the gooseneck which I thought was innovative but makes hiding the cord a little more difficult. Regardless of how close the frame is placed towards the edge of a surface, there will be at least a little of the power cord showing.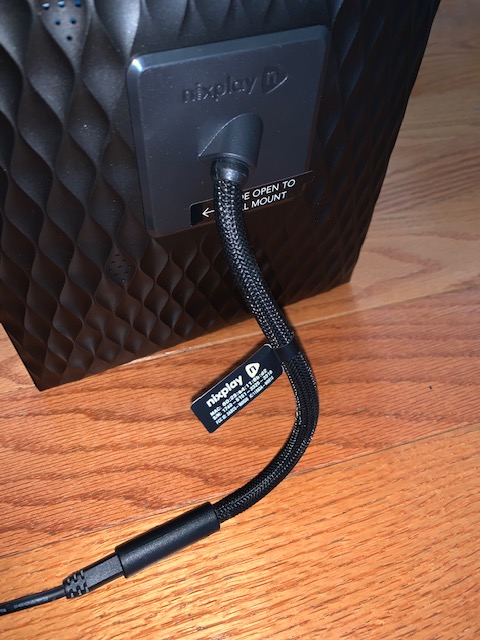 After initial power-up, the Nixplay requires a connection to a Wi-Fi network. It takes a few minutes to connect and update software, but it was simple and painless.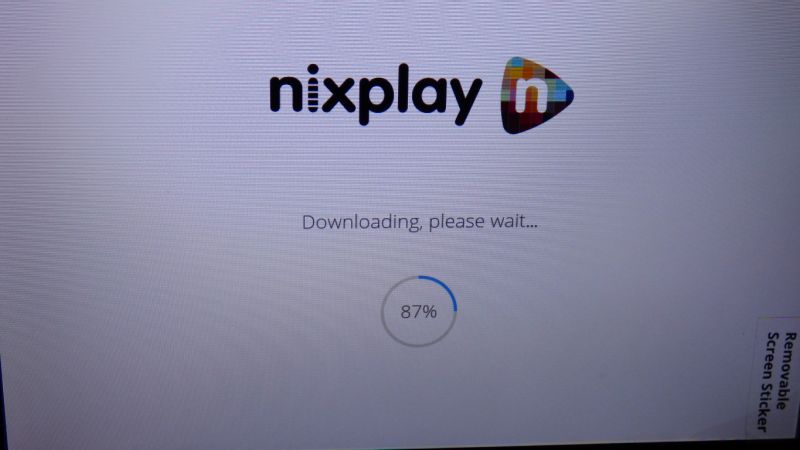 While updating, I took the opportunity to load the NixPlay app and register for an account – no surprises here. Everything worked well with no complications.
After the frame finished updating and was connected, the app can "look" for a connected frame and connect automatically. Alternatively, the serial number can be manually entered.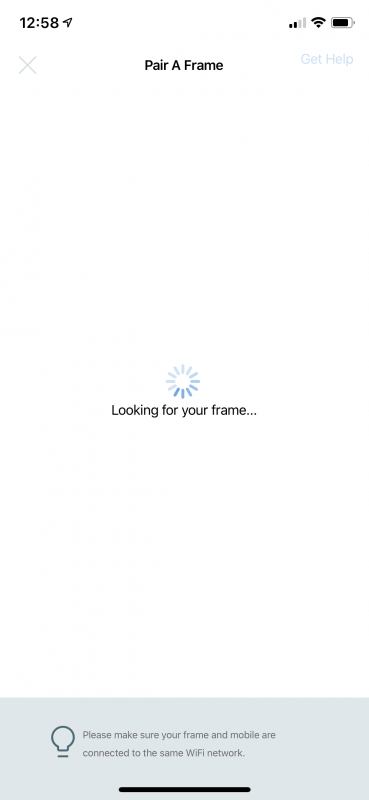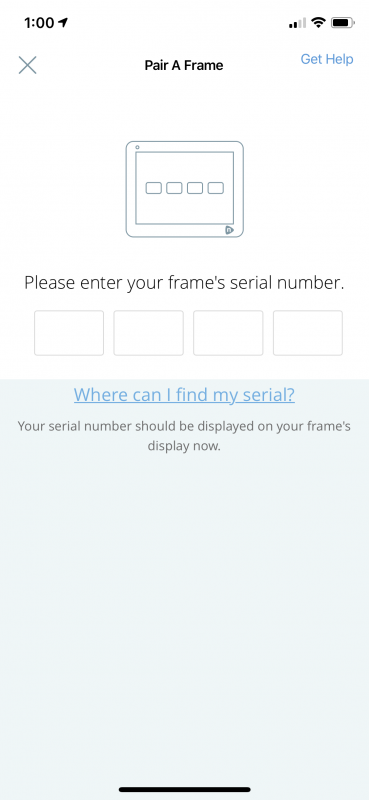 Creating a photo playlist is simple and can be accomplished using photos and videos from a smartphone or Google account. You can also make a "cloud album" playlist comprised of photos previously uploaded to Nixplay.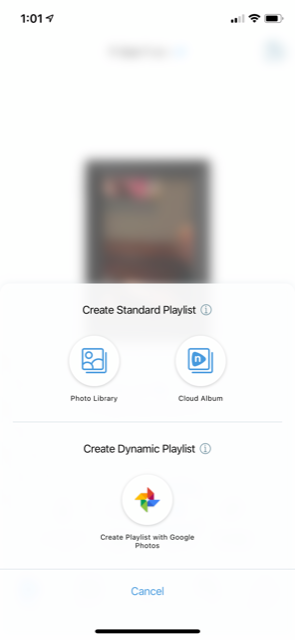 I started a playlist and added photos, but found I could only load 100 at a time.  I can add more pictures to the playlist in successive operations. Upload of 100 photos took just under a minute. There is a healthy amount of memory in the frame with 500 photos occupying about 9% of the frame's internal memory.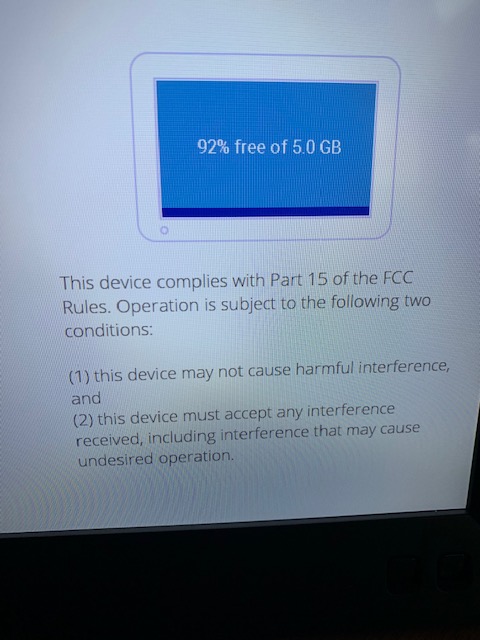 The frame automatically switches between portrait and landscape. There are plenty of customizations for the display such as "pan and scan," intervals, display hours, motion sensors, and other doodads.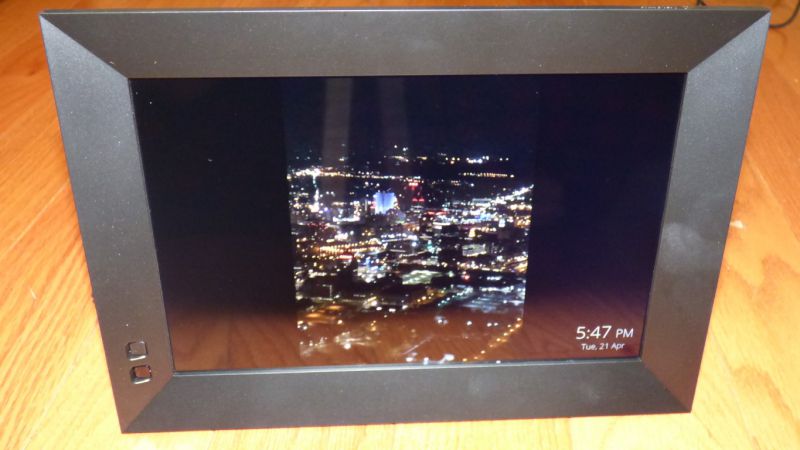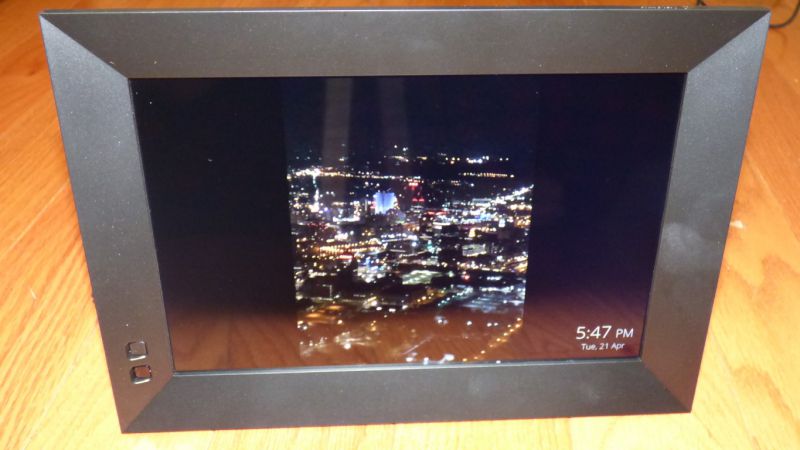 Videos are clipped to 15 seconds. Audio from the tiny 2-Watt speakers is relatively anemic, but this is a picture frame, right? If I wanted full sound and video, I would play them on my home theater, so no points lost there.
The app also has a screen that more-or-less duplicates the included infrared remote.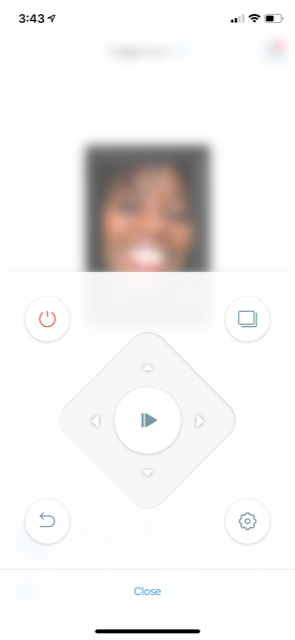 The infrared remote is powered by a single button cell battery and controls all of the frame's functions except loading media.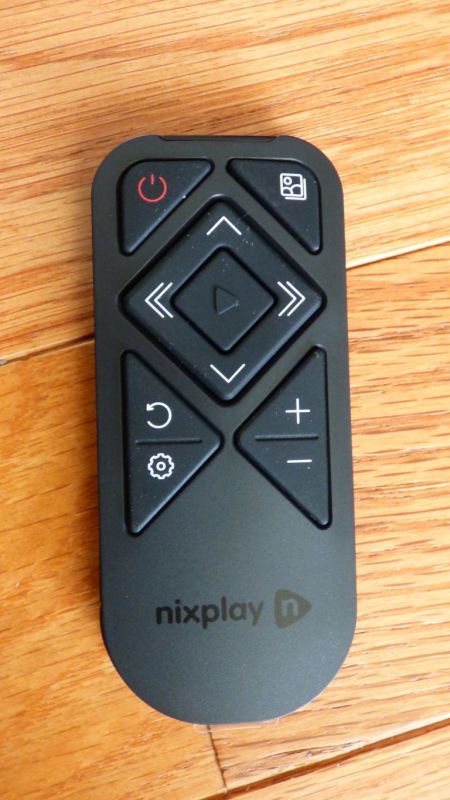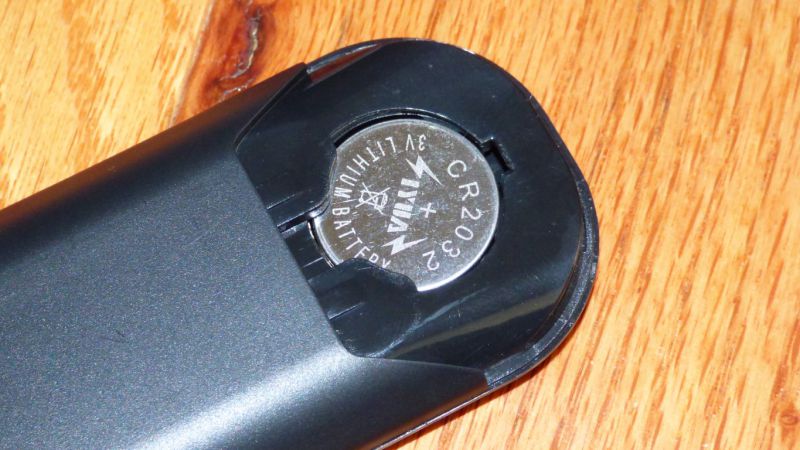 A feature I LOVE is magnetic storage for the remote control. A strong magnet built into the back of the remote allows it to be stored on the back of the frame, on the door of the refrigerator, or a magnetic whiteboard hanging in your office. No more needing to hunt for which drawer you put the darn thing. I think this is a great idea and wish other appliances had this handy feature!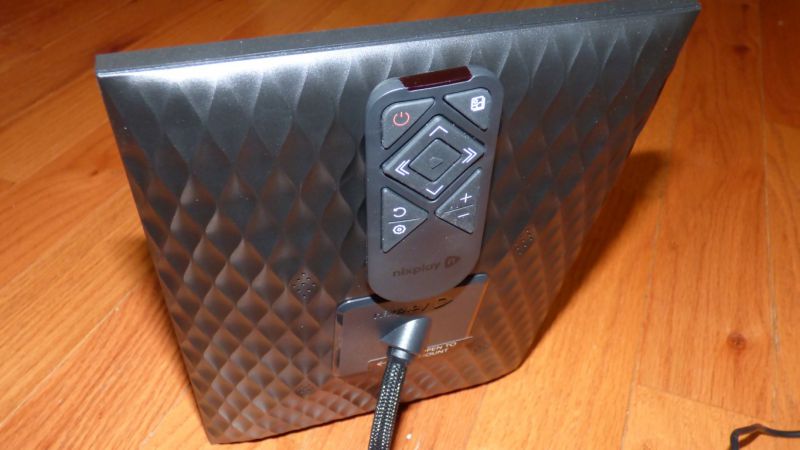 Onboard configuration and settings are intuitive.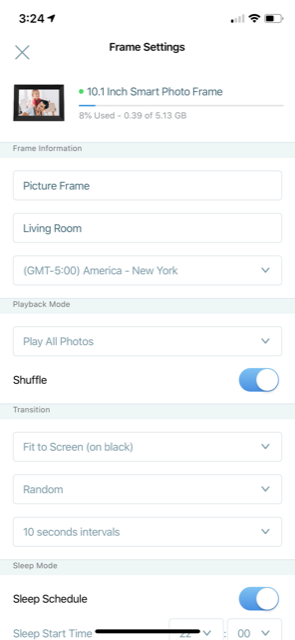 The frame can be shared with friends or loved ones, allowing them to send photos and videos directly. I think this is especially useful with one of my daughters living in another state and family in another country. One caveat – use with discretion because uploaded pictures can be instantly included in your frame's playlist. It could be an, um… "interesting" discussion should an unintentional photo appear without prior approval. That being said, remotely loaded photos can also be added to another playlist allowing prior perusal before public viewing.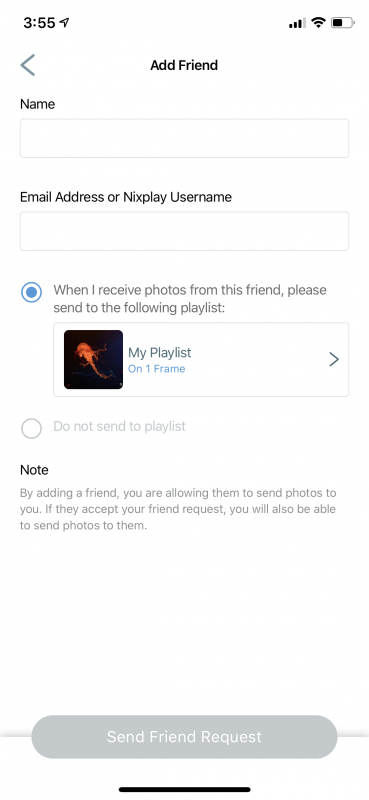 Nixplay is also Amazon compatible, but commends thus far are limited to, "Ask my frame to show me my [insert playlist name here] playlist" and similar.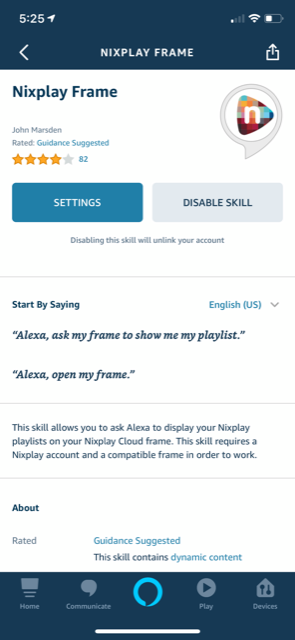 Nixplay has Fuji Prints installed in the app should you find photos you want to have as wall art, posters, prints, mugs, or cards at an additional cost.
But wait! There's more! It's also a clock! The display can be configured to display the time, day, and date in the frame's lower right corner and a larger font when the display is sleeping.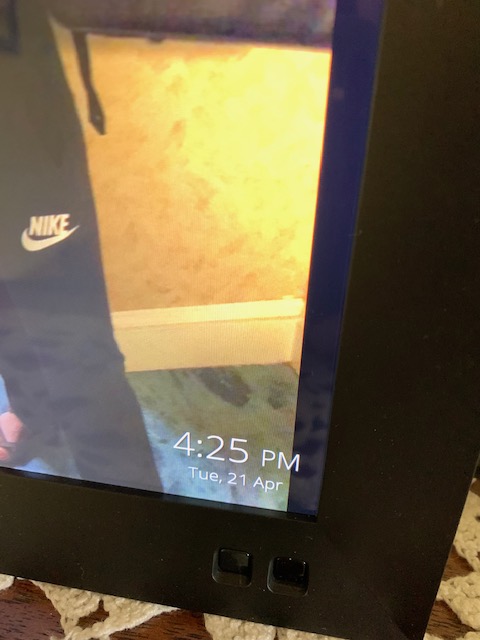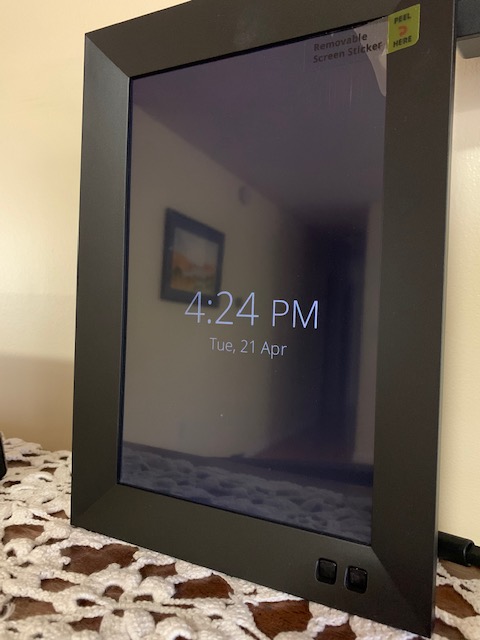 What I Like:
Easy setup
Ample memory
Internal battery and automatic activation
Abundant configuration options
Magnetic remote storage (awwww yeah!)
What I Would Change:
Maybe add other power options
Final Thoughts:
Overall, the Nixplay 10.1-inch Smart Photo Frame performs well, has a great display, ample memory, and is super fun! Most of all, I'm really enjoying displaying long-lost photos and video snippets from bygone days!
Price: $162.15
Where to buy: Amazon
Source: The sample for this review was provided by Nixplay.