We use affiliate links. If you buy something through the links on this page, we may earn a commission at no cost to you. Learn more.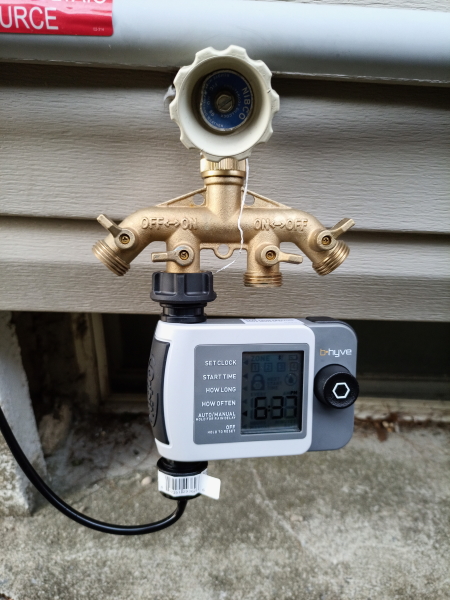 REVIEW – This has been the first summer in my new home, and I have been able to enjoy several outdoor activities including gardening with my wife. She is great at designing landscapes and selecting and planting beautiful plants. At first, I enjoyed watering them several times weekly. Now that I am very busy with other projects around the house, watering is becoming a bit of a pain and I now prefer to have some type of automated watering system that I can install using irrigation hoses and a smart watering device that would allow me to water the plants while busy doing something else or in the early mornings or late evenings which seems to be the best time during the hot summers. Enter the Orbit B-hyve XD Hose Faucet Timer and B-hyve Hub!!
What is it?
The Orbit B-hyve XD Hose Faucet Timer with Wi-Fi hub connects via smartphone for maximum watering control over your lawn or garden. The timer collects online weather data to optimize water usage. You only need one Wi-Fi hub, but add as many timers as you want. Includes 2AA Batteries.
What's in the box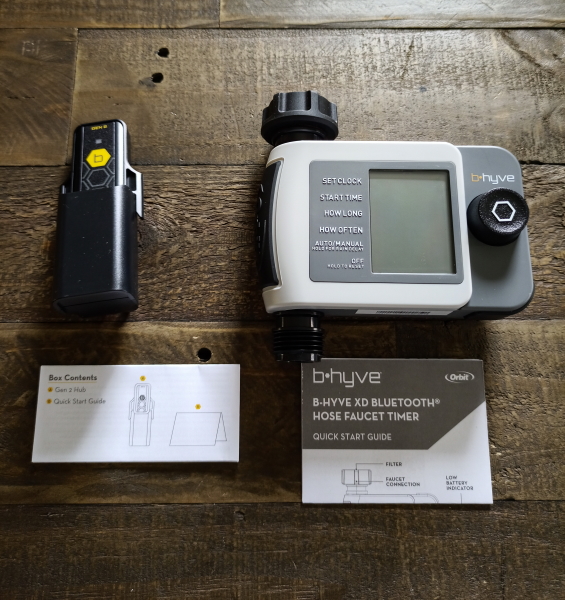 1 x Orbit B-hyve XD Hose Faucet Timer with User Manual
1 x B-Hyve Wifi Hub with User Manual
Design and features
Features
Faucet Timer
BLUETOOTH CONTROL: Use your smartphone or other mobile devices to control and program your B-hyve Hose Timer from within its Bluetooth signal range of up to 150 feet

EASY WI-FI UPGRADE: To control your B-hyve Hose Timer with your phone via Wi-Fi instead of Bluetooth, pair with the B-hyve Hub (sold separately)

THE B-HYVE APP: works on both Android and iOS devices. You can program your timer through the app or with your web browser
B-hyve Hub
Enable the Wi-Fi features in select B-hyve Bluetooth devices
Requires a Wi-Fi connection
Indoor use only
Includes wall adapter
This version of the B-hyve hub is only compatible with B-hyve hose faucet timers
Specifications:
Faucet Timer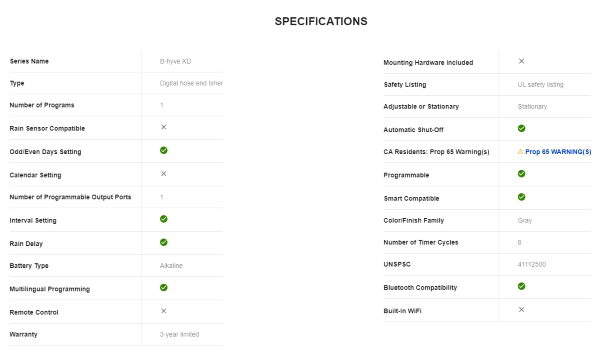 B-hyve Hub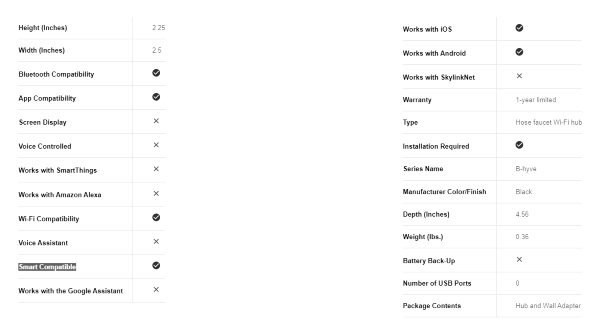 The Orbit B-hyve XD Hose Faucet Timer features a large display screen and a control knob on the front and a battery compartment on the back. The water hose inlet is on the top and the outlet on the bottom.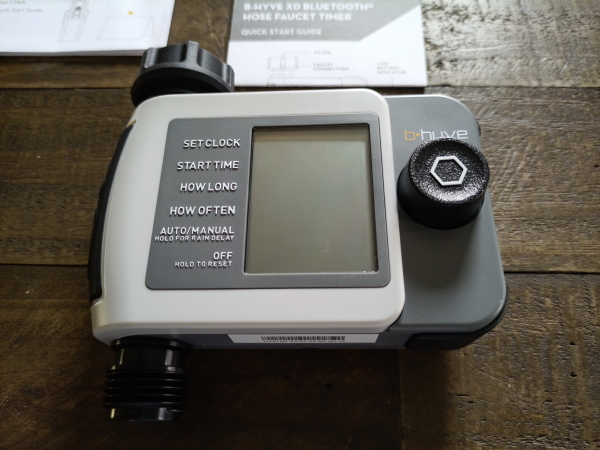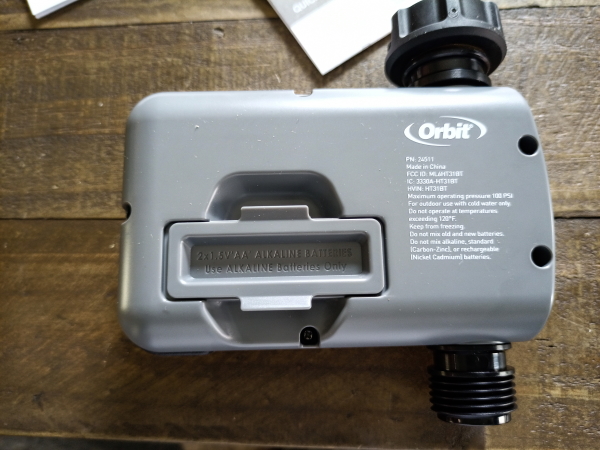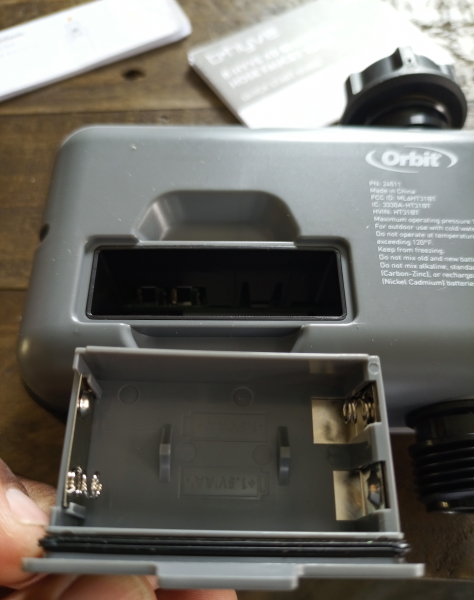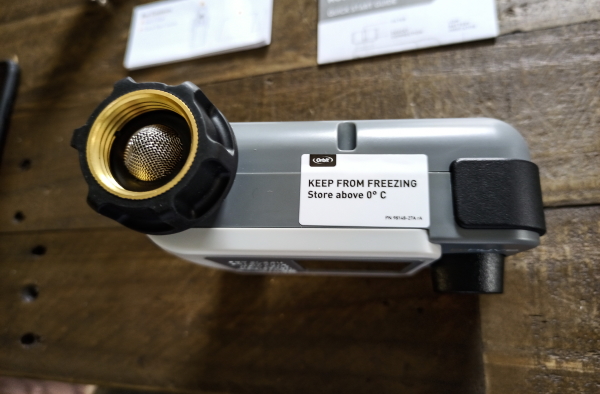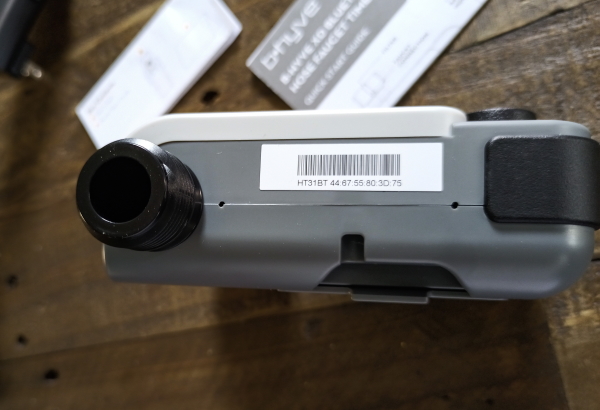 The WiFi hub has a USB connection to the base which is the AC adapter that allows it to be plugged in.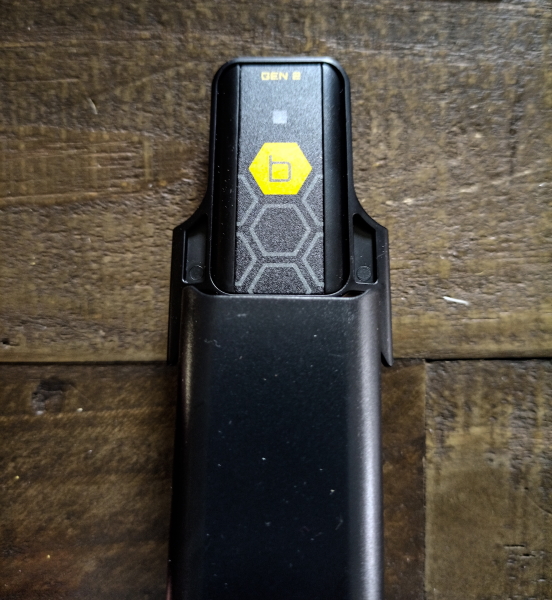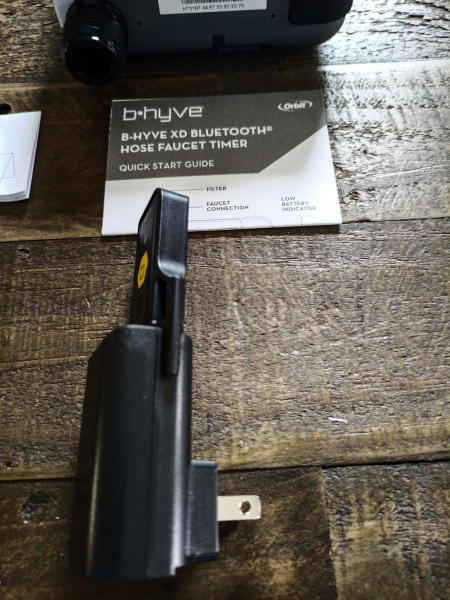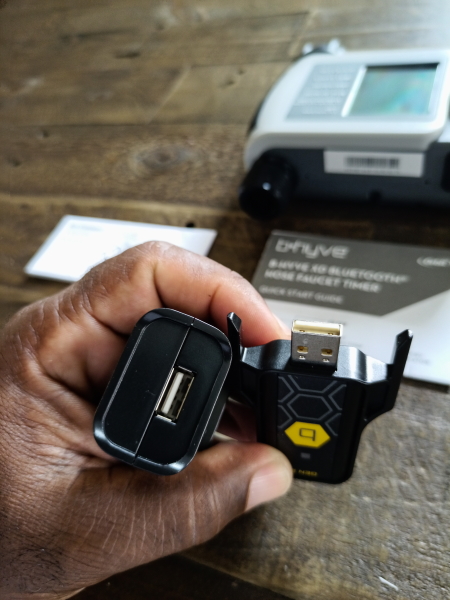 Performance
The packaging includes printed instructions to get you started.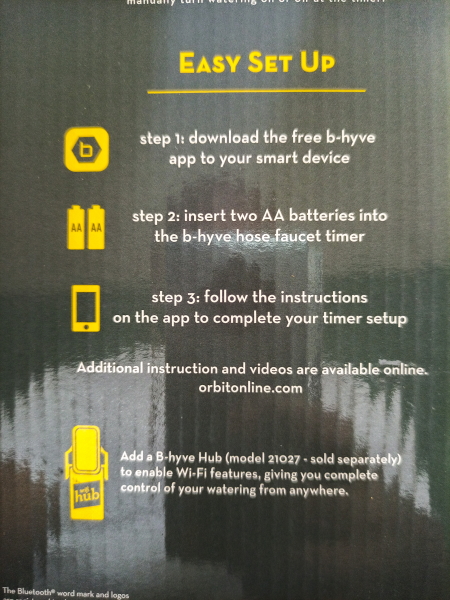 Once you install 2AA batteries into the battery compartment, the device powers on and is ready for setup. The WiFi hub also needs to be plugged into an electrical outlet.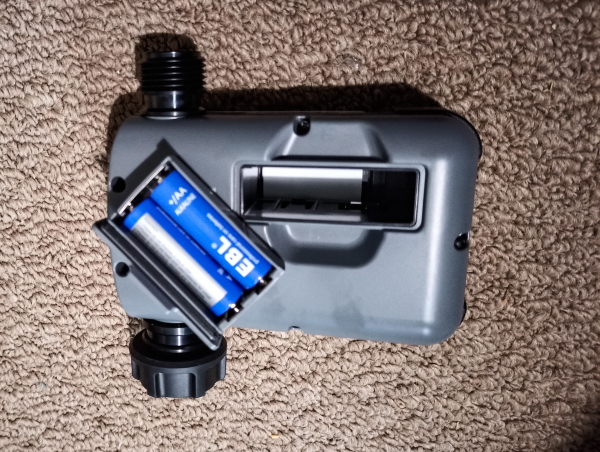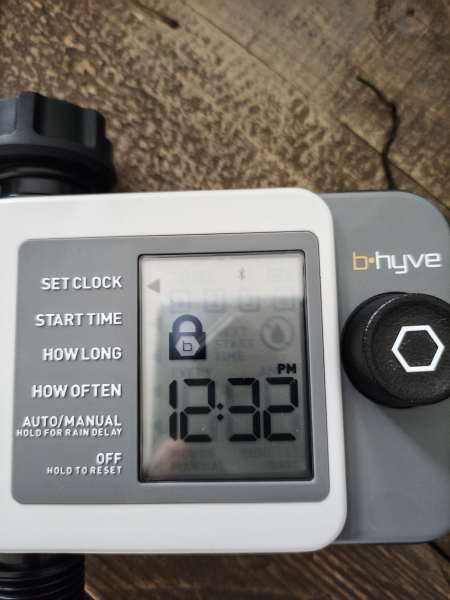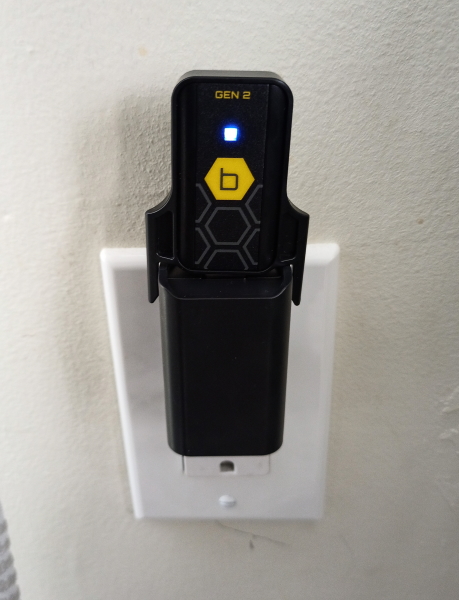 So let's talk about the app first. It includes numerous features that provide great functionality for this device. Before I discuss the setup process, here are some screenshots from the app that provide a good overview of the setup and functionality:
Before I actually programmed the device via the app, I connected it to my outdoor pipe and then I installed an irrigation hose with watering heads for all of the plants in my two front garden beds.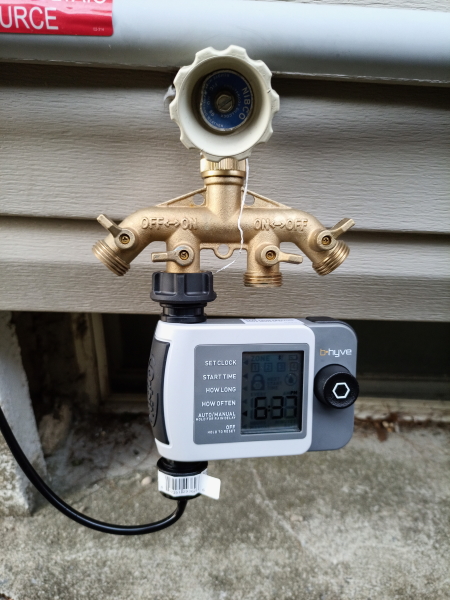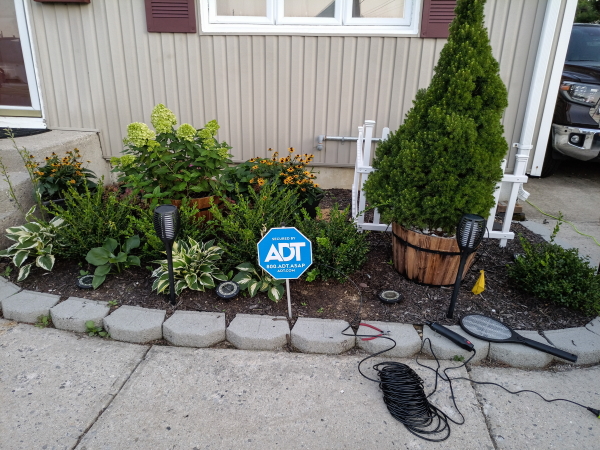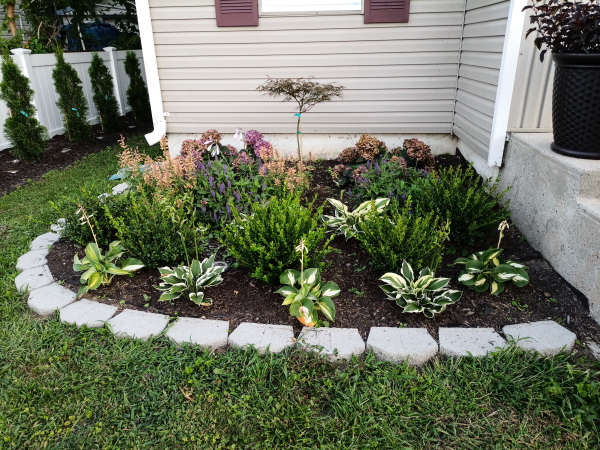 So now let me tell you about the Orbit B-hyve XD Hose Faucet Timer setup process. In theory, this should be very simple and straightforward. The devices paired easily and I was able to set up my first watering test via the app with no issue. However, setting up the "test" and having it execute as it should, was a major challenge. The first issue that I noticed was that the time/clock on the hose faucet was different from the time on my phone and therefore the time that the app was using. When I performed my first test the hose faucet did not open so that water could flow. No matter what I tried, I was not able to change the time on the hose faucet. After trying for a long time, I reset the hose faucet and then connected from the app via Bluetooth directly to the faucet, and then miraculously the time was corrected. At this point, I was relieved and started another test. However, for some unknown reason, the hose faucet would not open to let the water flow. After trying for what seemed like more than 40 times, I decided to contact Orbit support. I must say that someone from the support team responded quickly and we emailed back and forth for a while. At some point during that email exchange, and on one of my numerous continuous attempts, the hose faucet finally worked. There is still no logical explanation why it did not before. The support team did admit that this device can be tough to get working but once successfully set up, I should no longer experience any further issues. I have to agree with the latter since mine has been working and watering as scheduled.
One other issue with the experience is that IMHO, the app layout is not always logical. Some features do not seem to be in the logical place and therefore I went through much "hunting" through the app to find some of the settings that I wanted/needed.
As I mentioned, the hose faucet timer has worked flawlessly since I overcame the setup struggle, but I must caution anyone who is challenged by technology, not very patient or a complete novice that should they choose this device, there is a great possibility based on my experience and the comment from the support team, that the initial setup could be an unpleasant experience/challenge.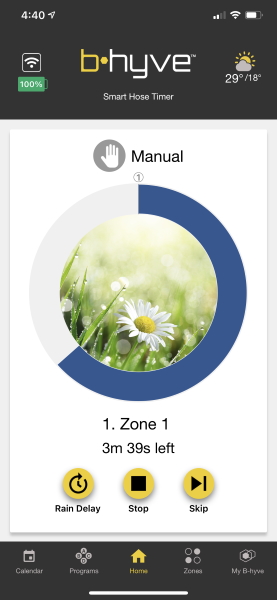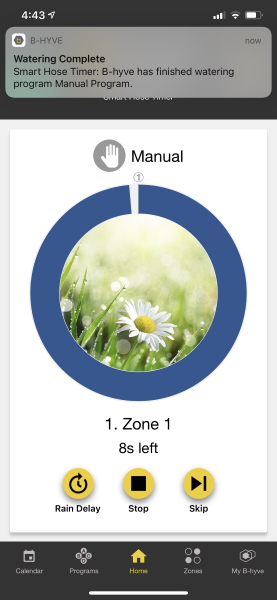 Important note: This device cannot be left outdoors during the winter.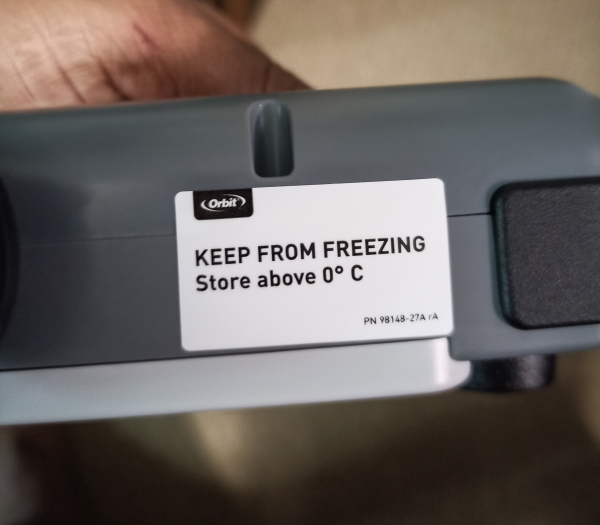 What I like
The build quality of the device. It is lightweight and waterproof albeit made of plastic
The included functionality and smart features
The built-in Bluetooth and Wifi capability (once connected via the WiFi hub)
What I'd change
Rearrange the function options in the app to be straightforward and truly optimize the "basic" option to be exactly that. Basic for any user at any level of technical knowledge!
Fix the issues that seem to plague successful connectivity during the setup process
Final thoughts
I was very excited to receive the Orbit B-hyve XD Hose Faucet Timer to test and review, especially since I definitely intended to purchase something similar. I really like the features that this device offers and to be honest, I also have to praise Orbit's support team and their quick response. However, I am still not sure if the frustration that I experienced during the setup process is worth it. From my interaction with their support team, I observed their own language that admitted that the setup process for this device can be "tough" but once successful the experience is good. I agree with that 100%. So, IMHO, it is a really nice device, that is paired with a really frustrating setup process. I would suggest that anyone who wants to purchase this combo, be ready to be very patient. It is important to note that if you do not need the WiFi hub, your experience programming the device via Bluetooth may be slightly less frustrating but once out of Bluetooth range, you will not be able to adjust any settings or view the current status. The hose faucet timer is sold without the hub.
Price: $34.98 (Timer); $24.98 (B-hyve hub)
Where to buy: Lowes, Lowes, Amazon
Source: The sample for this review was provided by Orbit.