We use affiliate links. If you buy something through the links on this page, we may earn a commission at no cost to you. Learn more.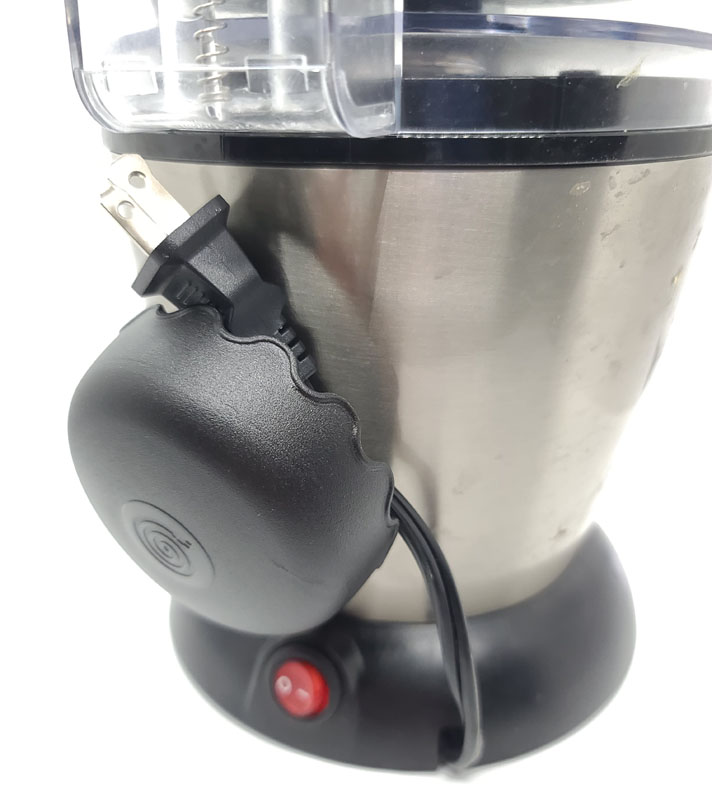 REVIEW – I hate power cords.  They get tangled and are in the way, especially on small kitchen appliances.  We usually use twist ties to tame them, but we lose the twist ties, and it still leaves a blob of cord dangling behind the appliance. It sure would be great if all small appliances came with cord storage, but they don't.  There is an answer.  The Cord Wrapper.  Let take a peek at The Cord Wrapper and see if it is the proverbial better mousetrap.
What is it?
The Cord Wrapper is a patented power cord storage solution.  It adheres to a surface and provides a place to wind up a power cord.
What's in the box?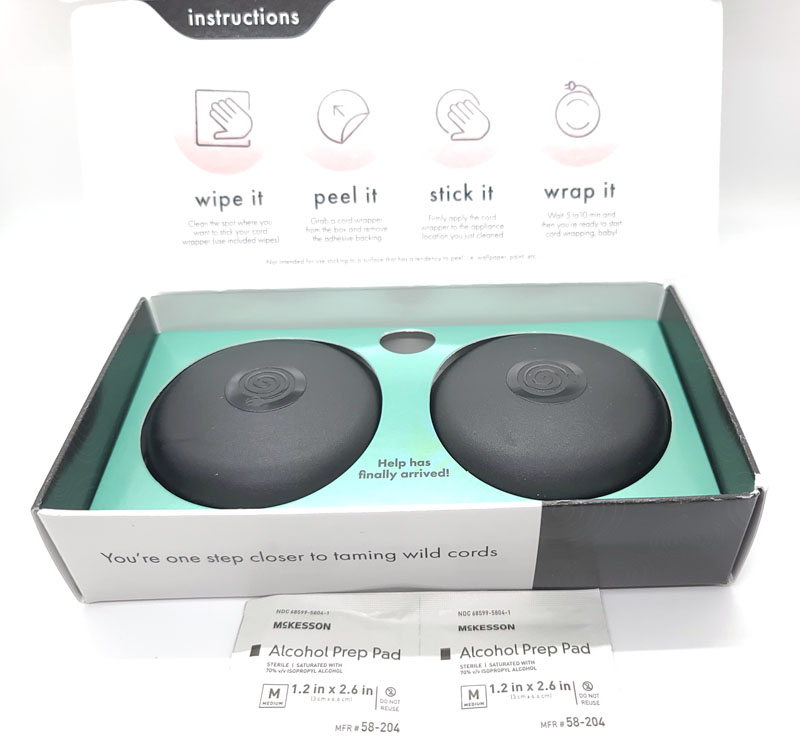 The box itself is part of the solution as the simple instructions are printed inside the lid.  Each box contains two Cord Wrappers and two alcohol prep pads.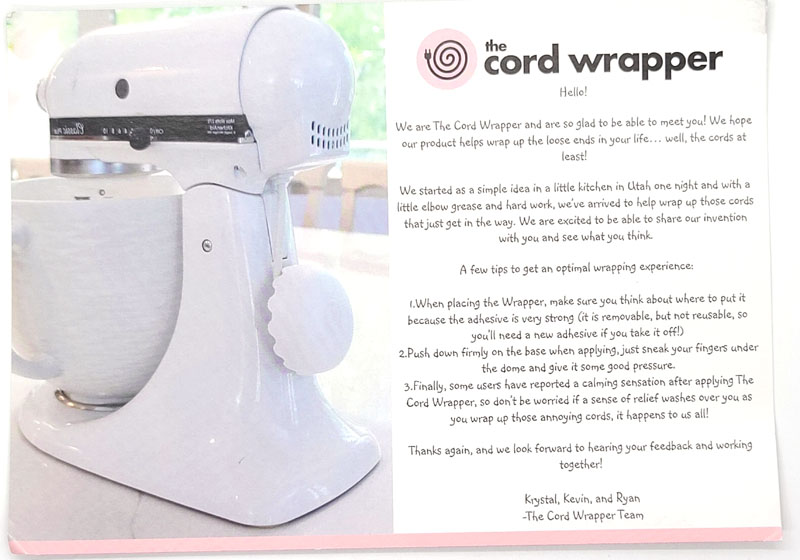 They also include a thank-you card that has a couple of tips for placement.
Hardware specs
Dimensions: About 3″ across and 1.5″ high
Capacity: Five feet of power cord or more
Heat resistance: 200-degrees Fahrenheit
Colors: Black, white, red
Design and features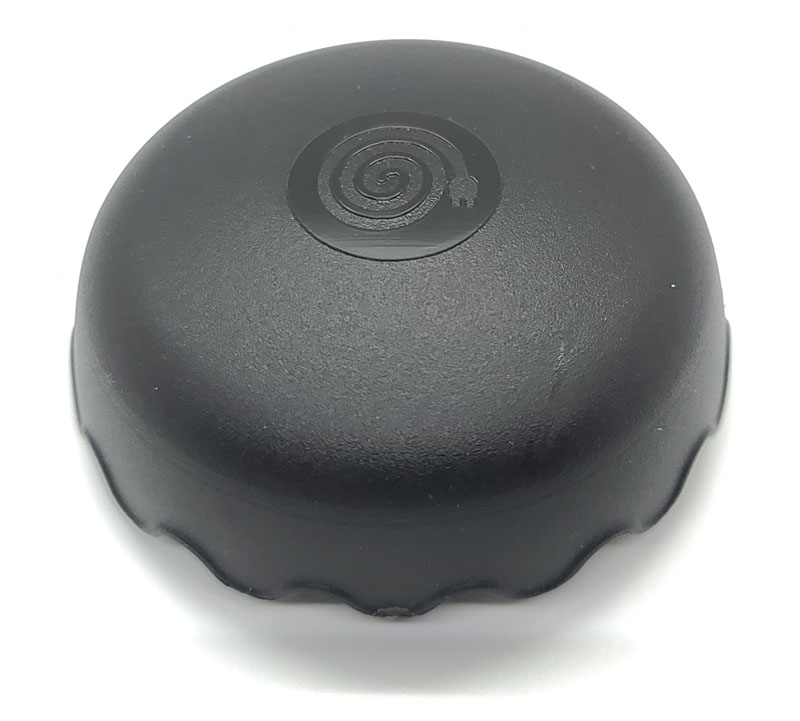 The Cord Wrapper has a domed top in a matte rubbery finish.
Never miss one of our posts again. Sent MON, WED, and FRI with the latest gadget reviews and news!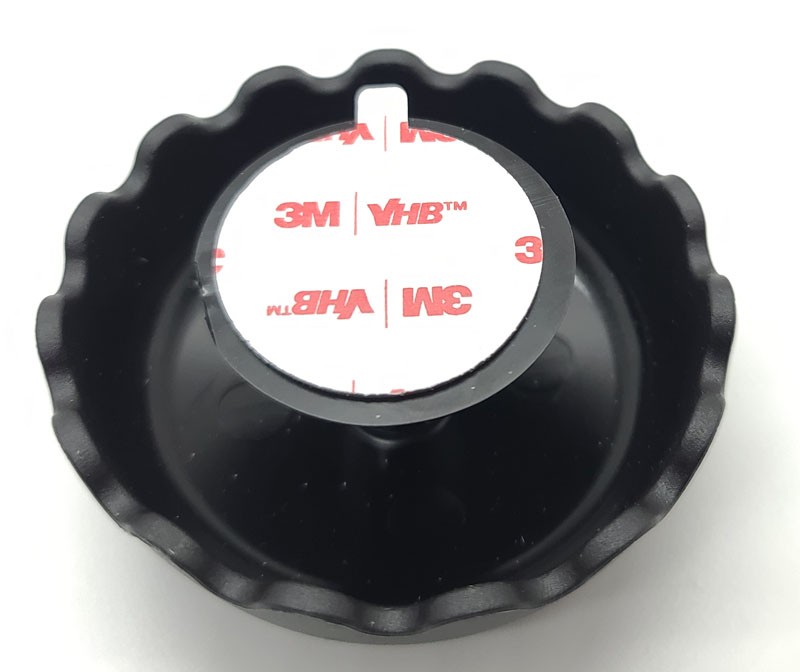 Under the dome, we see the mounting pedestal.  The pedestal has a 3M adhesive pad mounted to it.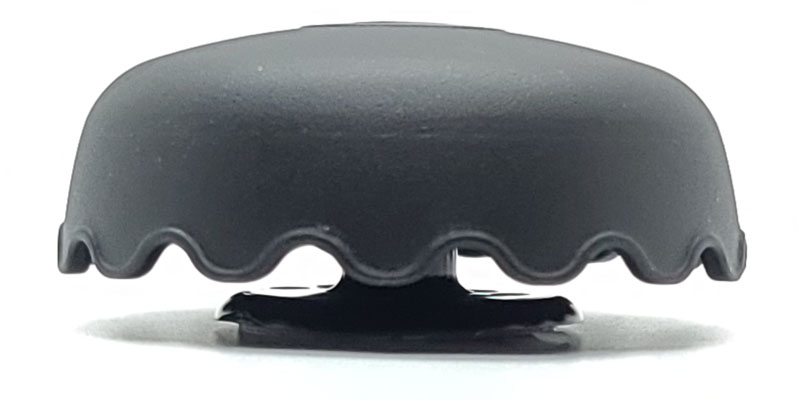 From the side, The Cord Wrapper looks like a squatty mushroom with a scalloped edge.
Setup
Setup is simple:
Clean the mounting location with the included alcohol pad
Peel the protective paper from the adhesive pad
Mount The Cord Wrapper
Wrap up your cord
Performance
It all sounds so simple, but things rarely are.
Here is the back of the Vinci hands-free juicer that I reviewed.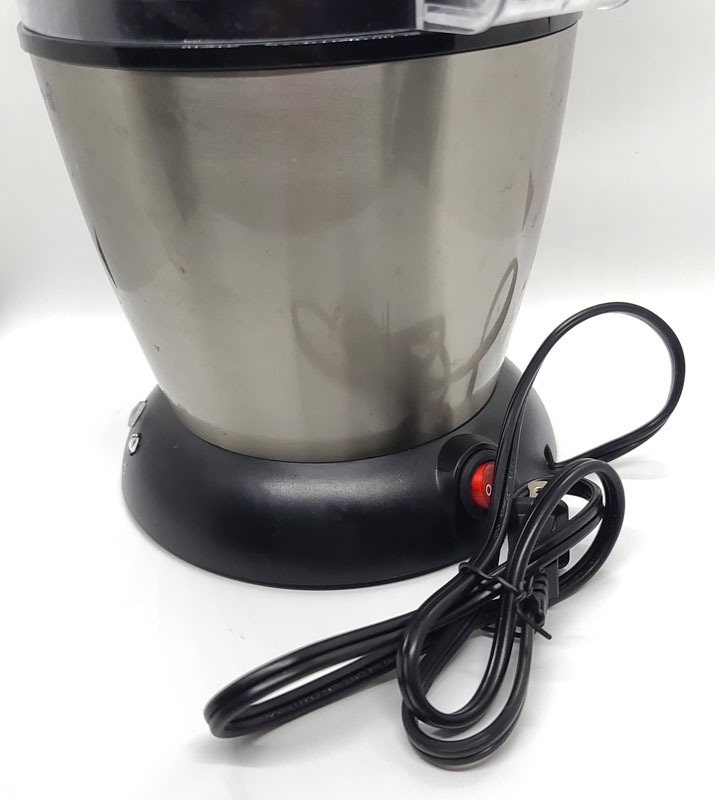 Note the classy twist-tied power cord.  I wondered whether The Cord Wrapper could be mounted on this since it is curved.
I cleaned the back as directed.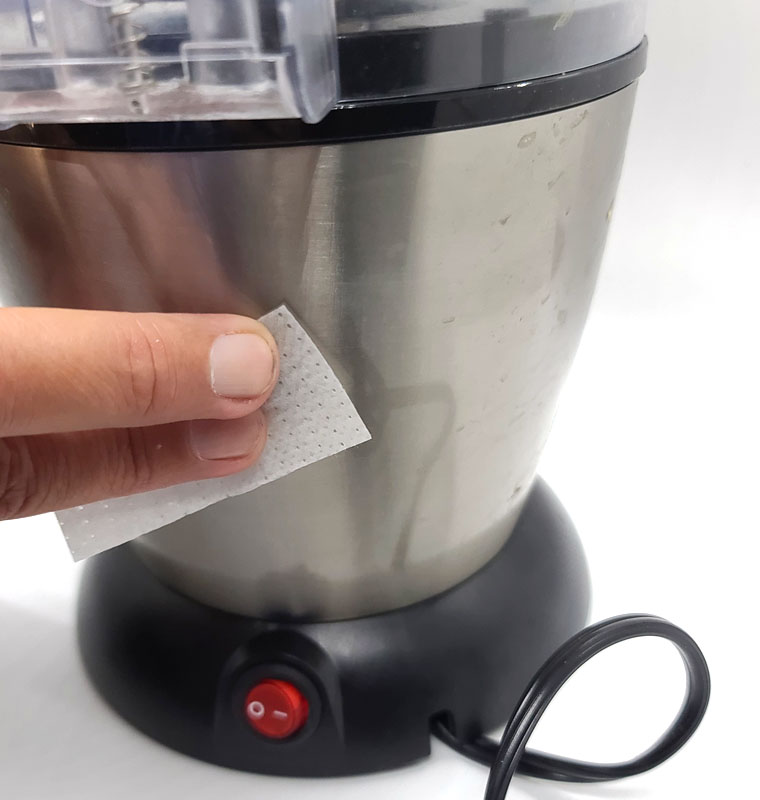 Then, I peeled the backing paper and stuck The Cord Wrapper on. This involved placing it and pressing it on.  Then, I reached under the dome and pressed on the mount itself.  To my surprise, the pedestal was just flexible enough to follow the curve of the juicer.  It mounted perfectly!  I wouldn't recommend trying that on anything with a sharp curve, but this appliance is subtly curved and it worked.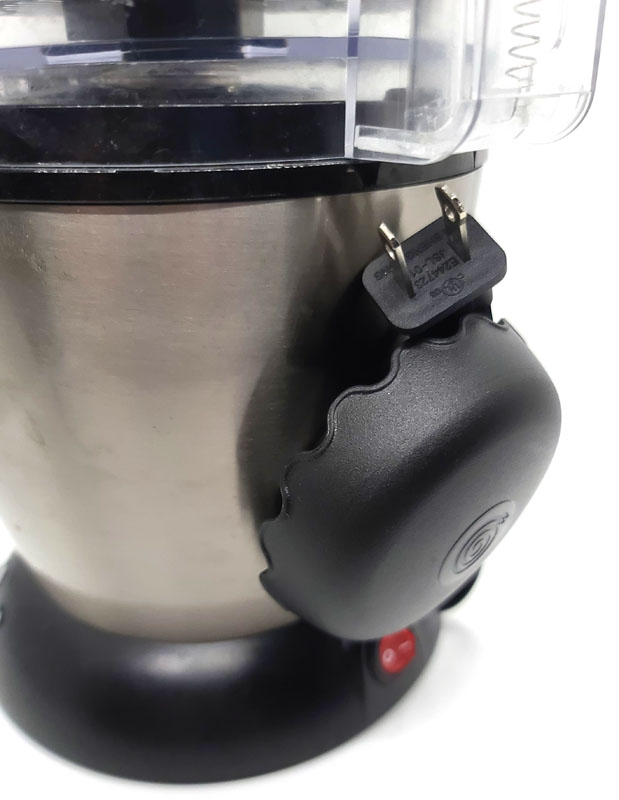 The scalloped edge grabs the plug and helps hold it in place, making for a nice and tidy package.
Here is the other one installed on the back of the Magiccos food processor that I reviewed.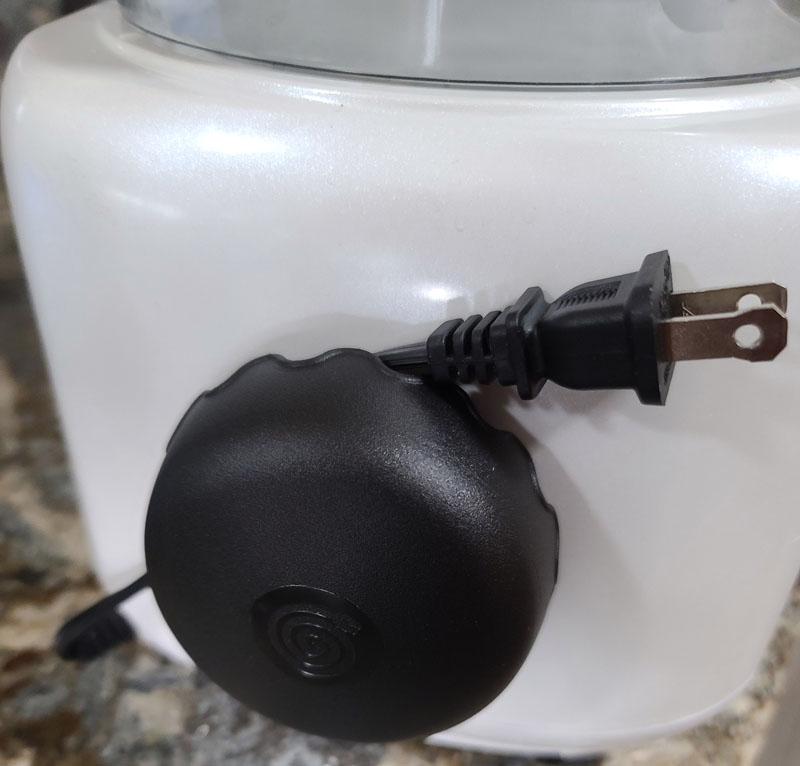 Again, it cleaned up a dangling cord into a neat solution.
I started this section by stating that some things are supposed to be simple but rarely are.  This is one of the happy exceptions. It is supposed to be simple and it truly is.
It all sounds perfect – what's the catch?  There are three.
First, it isn't heat resistant beyond 200-degreed Fahrenheit.  That means this isn't a good solution for anything that gets hotter than a slow cooker.  Many toasters have cool-touch sides, so those would be OK.
The second issue is that once it is in place, that is where it is staying, meaning that you can't move it. On one hand, that's a good thing as the adhesive is nicely strong.  But, if you want to move it, you have to peel it off. They do sell replacement adhesive pads for just such instances, so this is a minor issue. By the way, each replacement pad costs a whopping $5.  That leads me to…
The final, and larger issue is price.  I asked my budget-minded wife how much she'd pay for these.  She said that $7.99 for a two-pack would spark her interest.  Unfortunately, they are more than three times that much at $24.99 for a two-pack. If you enter your email address on their website, you can get a code good for 20% off two or more two-packs. That gets the price down to just under $10 bucks for each Cord Wrapper in qualities of four or more.  I'd rather see a manufacturer include cord storage and charge me $10 more for the appliance, but that's me.
What I like
Simple, functional design
Does what it says it does
Attaches easily to most surfaces
What I'd change
Final thoughts
They say that if you build a better mousetrap, the world will beat a path to your door.  In my opinion, this is a better mousetrap.  It is elegantly simple and simply works. You'll have to determine if the value it brings is worth the $24.99 asking price for a pair of Cord Wrappers.
Price: $24.99 per pair – 20% off for two or more packs if you supply your email address for a code
Where to buy: The Cord Wrapper
Source: The sample of this product was provided by The Cord Wrapper.