We use affiliate links. If you buy something through the links on this page, we may earn a commission at no cost to you. Learn more.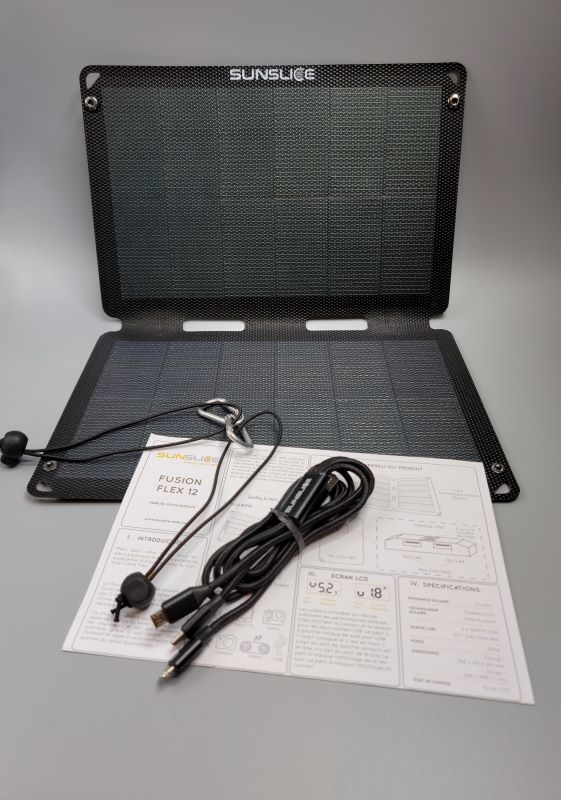 REVIEW – I'll level with you:  I'm not much of a camper.  I don't get a lot of time off work, so when I get some I like to spend it somewhere with a real bed where people will bring me things like margaritas and other life giving sustenance.  However, I buy a lot of camping stuff because it is great to have when there's an earthquake or other emergency.  Today I am reviewing the Sunslice Fusion FLEX 12 solar panels.  These flexible little panels are great to have for camping, cycling, hiking or your favorite natural disaster that knocks out your power.
What is it?
Portable solar panels you can use to charge devices directly or to charge a battery pack.
What's in the box?
The solar panels
Two stretchy cords
Two small carabiners
A 3-in-1 USB cable

Design and features
What attracted me to the Sunslice Fusion panels is the fact that they are super light.  At 315 grams, they weigh less than a can of beans.   They also are, I hesitate to say indestructible (although that's how Sunslice describes them), but they would be very hard to destroy.  They are scratchproof, water-resistant, bendable, and are about the size of an 8.5×11" piece of paper.  They fold and snap together when you aren't using them to fit into a backpack and you would barely know they are there.  They are thin — imagine two pieces of bendable plastic with a bump on the back for the USB interface.  They would be great if you're on a camping trip and you need watch how much you're carrying, but also want the luxury of an electric power source.
Right out of the box these work with no assembly.  There are two USB ports so you can charge two things at once, and there is a handy digital readout above the plugs that tells you exactly how much energy you are generating from each panel.  The max output is 6W each or one device at 12W and there is a voltage stabilising circuit to avoid damaging your devices.  A small rubber cover keeps dust out of the USB ports when you aren't using them.  My one criticism would be that the digital readout is on the back of the panels.  It would be better if you could read that information on the front since it's hard to point them at the sun and then get underneath to see that everything is charging correctly.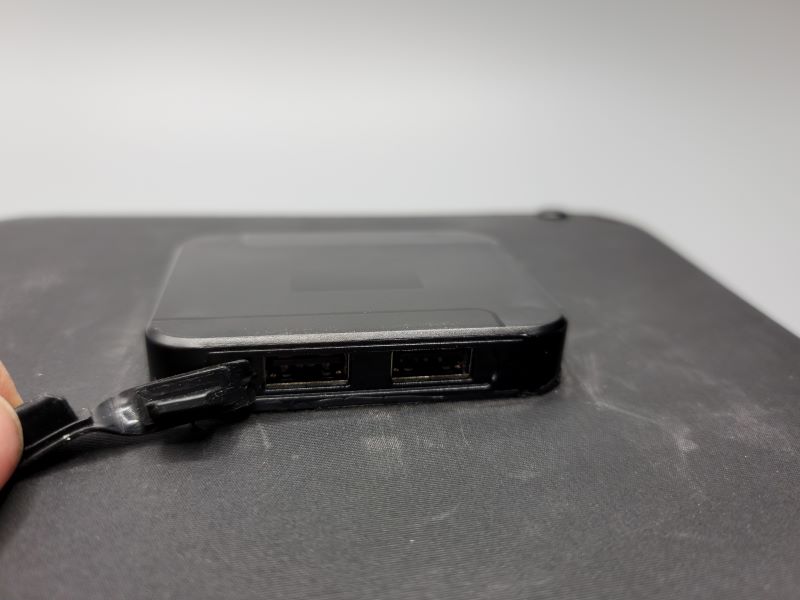 I've had a couple of those power banks that you can buy with a small solar panel on the back.  I have yet to get one of those to really work and charge themselves.  These do!  I put them outside and generated 4-6W in my driveway in the direct sun.  I filled up a battery pack in no time.
These also ship with some stretchy cords and carabiners that let you hook the panels to a tent or the back of your backpack.  I hung these on my fence to simulate hanging them on a backpack just see how much of a performance drop would happen when these aren't pointed face up at the sun.  I was surprised to find that I was still generating above 5W when they hung vertically.  The instruction pack does caution that these work best when they are left motionless in direct sunlight, though, so if you do hook them to a backpack, you might not get such great results.  Still, I was surprised that they did so well without angling them up towards the sun.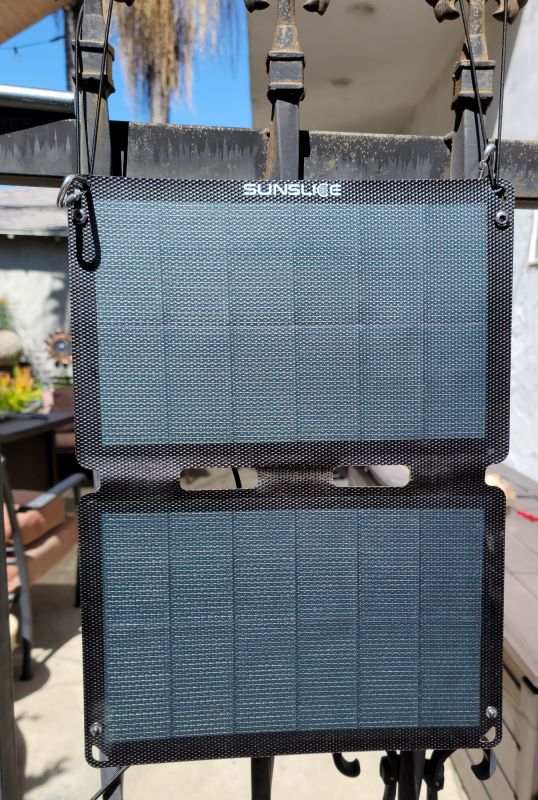 Never miss one of our posts again. Sent MON, WED, and FRI with the latest gadget reviews and news!
Sunslice has a variety of solar solutions on their website if you are looking for something a little bigger or a little smaller, including a 3-panel version of the Fusion FLEX 12 (Called the Fusion FLEX 18) and a backpack with the solar panels built in.  They also have larger systems designed to power a motorhome.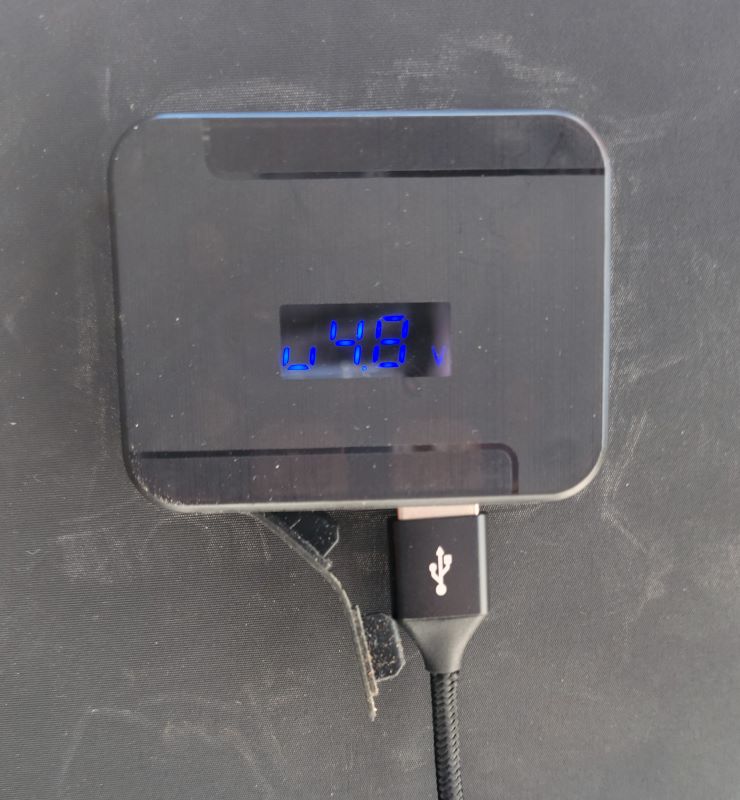 What I like:
They are light and compact
They generate a good amount of power
What I'd Change:
Move the digital display so you can read it while the panels are being used.
Final Thoughts:
These are the best portable solar panels I've seen simply because they work so efficiently and are so portable and light.
Price: about $129 (€109,95)
Where to buy:  Sunslice
Source:  The sample for this article was furnished by Sunslice.