We use affiliate links. If you buy something through the links on this page, we may earn a commission at no cost to you. Learn more.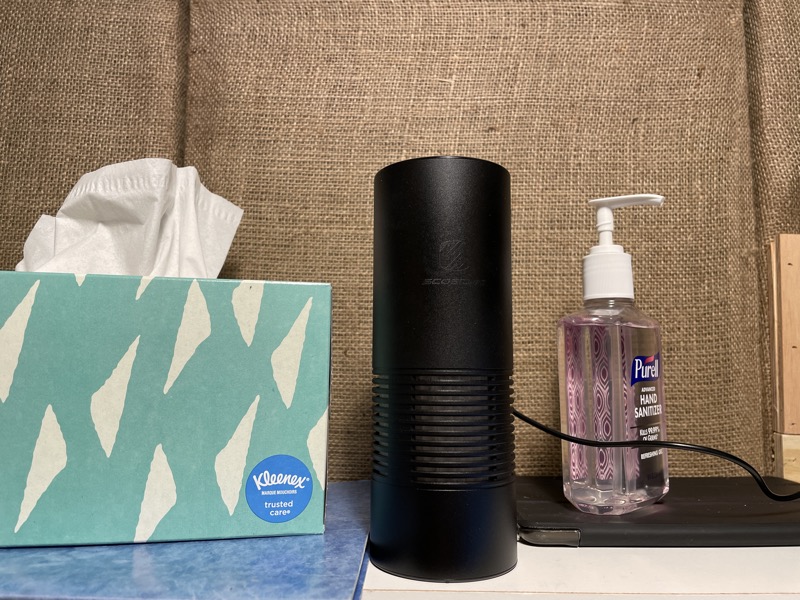 REVIEW – Spring is here and allergy season has begun! This time, I've got a new weapon in my aresenal: A portable , USB powered air purifier from Scosche called the FrescheAir that fits into a cup holder.
What is it?
The Scosche FrescheAir is a compact air purifier with a 3 stage HEPA filter that collects 99.5% of small particles, dust and pollen. Neutralizes odors and expels clean, fresh smelling air.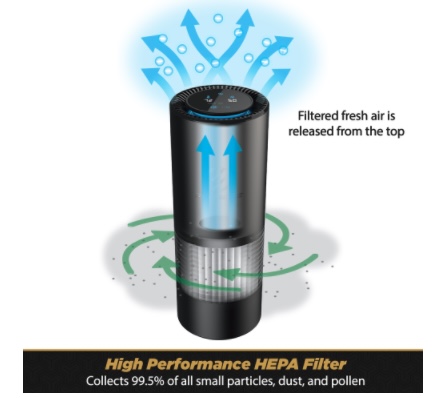 What's in the box?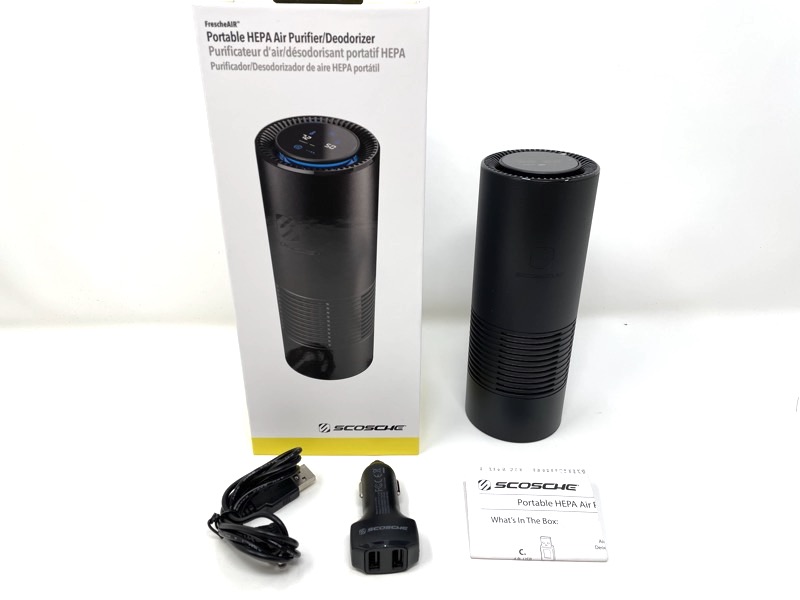 Air purifier (HEPA filter inside)
Proprietary USB cable
Car 12V to dual USB charger (for in car use)
Documentation
Hardware specs
• 3 stage HEPA filter collects 99.5% of small particles, dust and pollen
• Neutralizes odors and expels clean, fresh smelling air.
• Touchless 2-speed fan operates with wave of hand.
• Rugged, lightweight aluminum alloy construction
• 24W dual port USB car charger powers FrescheAir plus another device
• Meets California ozone emissions limit.
Design and features
The most obvious physical characteristic is the size. It really looks like a tall can of soda. If you've got a smelly car, you could pop this in your cupholder.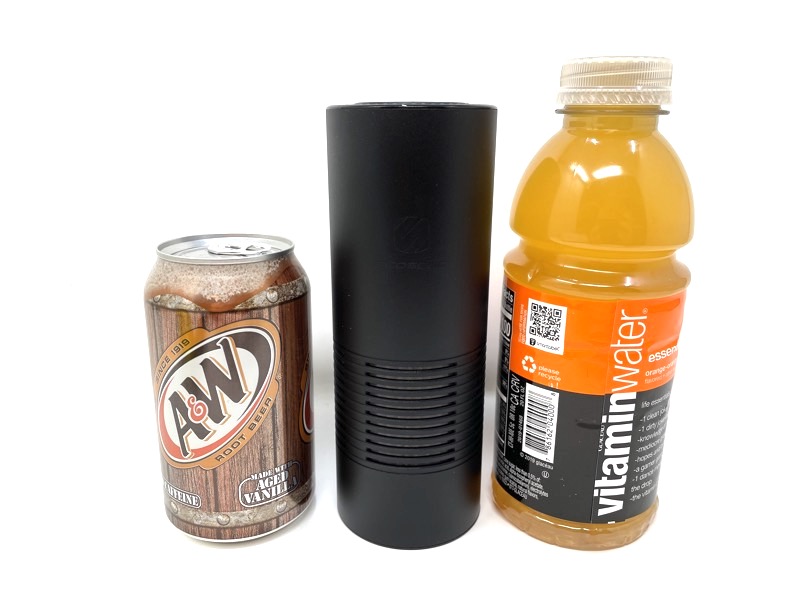 The HEPA filter unscrews from the bottom. If you look inside there appears to be a charcoal-style filter. Filter replacements are available from Scosche for $9.99.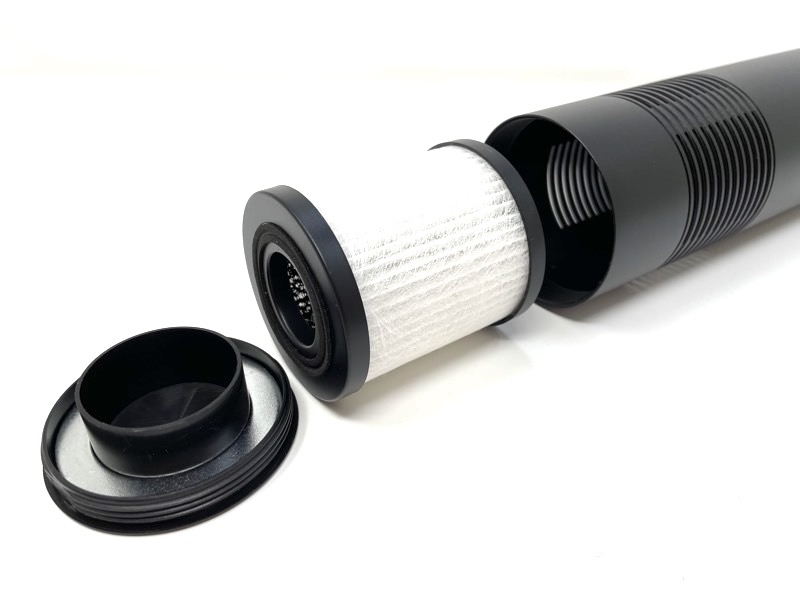 Setup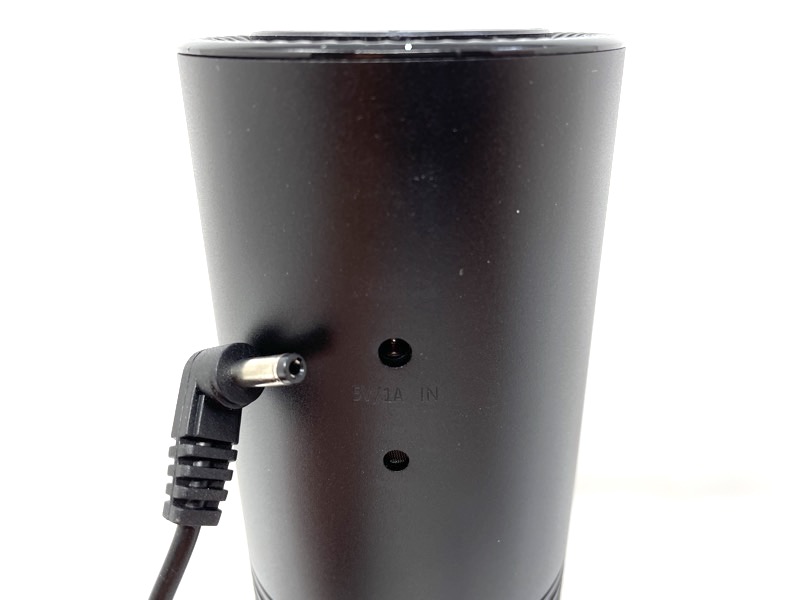 There's only on connection. This connect plugs into the side of the unit and the other end goes into a USB source. No home charger included, but a dual USB charger for the car comes in the box.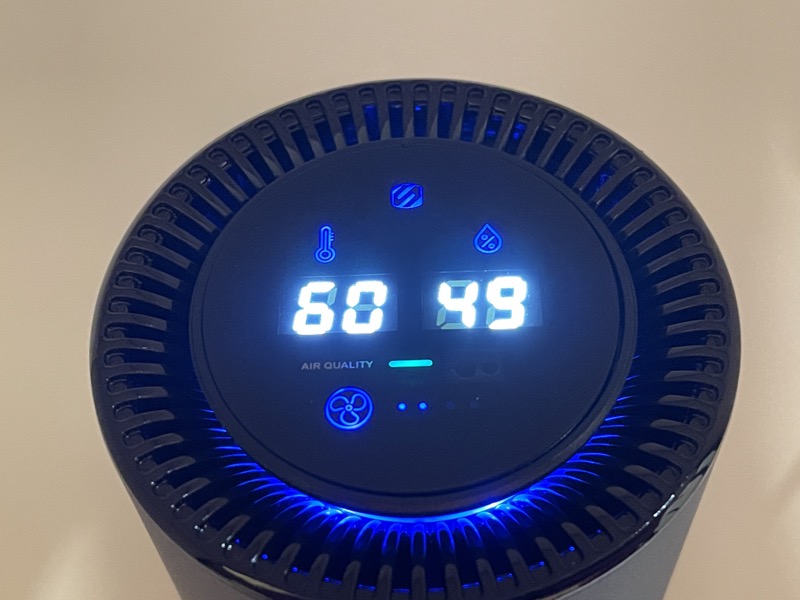 Remove this heading and section if it doesn't apply to your review. The display shows temperature (F) and relative humidity. A small bar graph shows relative air quality, and a fan speed icon shows fan speed (low or high).
Performance
My office is now in a tiny 55″ x 55″ room that was originally my recording booth. For maximum privacy, it's now my work from home office. A perfect place for a small air purifier.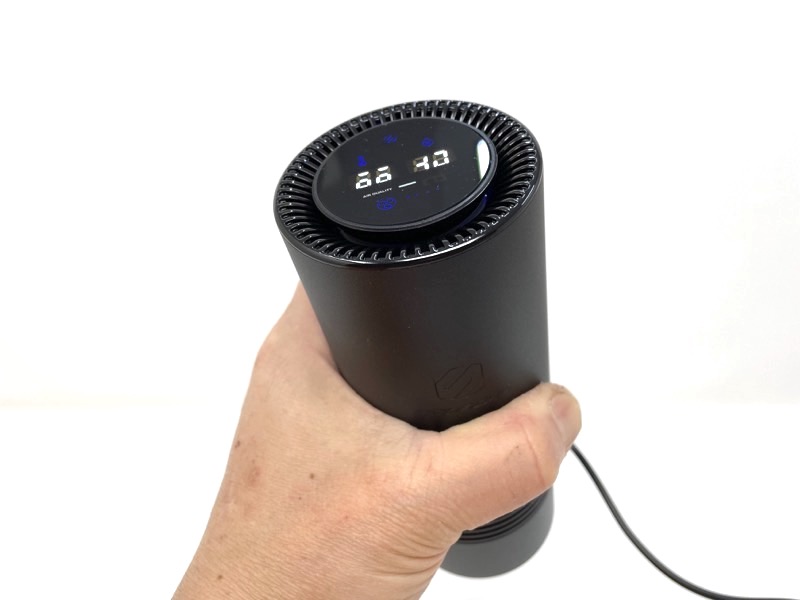 I set it on my little shelf and plugged it into my USB power supply.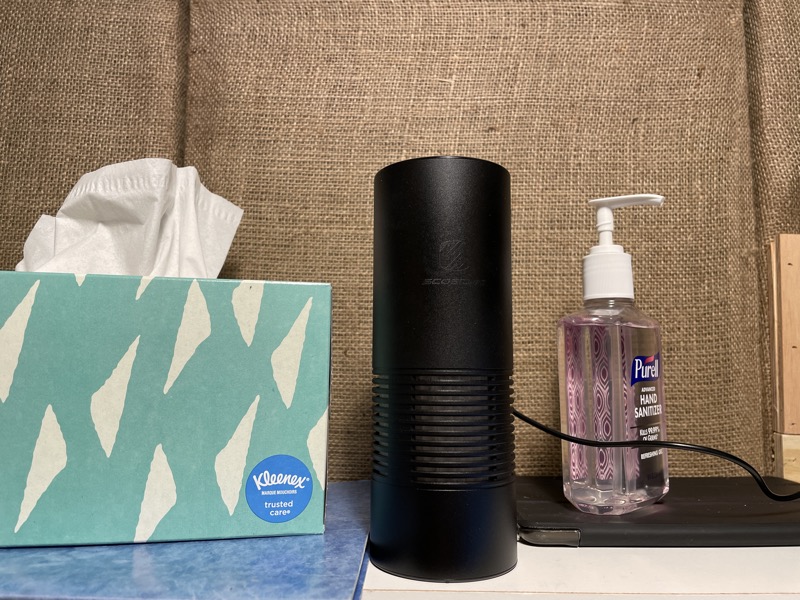 How does it work? There's a proximity sensor on the top, so you just wave your hand once to turn it on, again to turn the speed high, and other to turn the unit off. Why not buttons? I have no idea. I like buttons.
You can hear the relative sound from the FrescheAir. At the lowest setting, it's still quite audible. Too loud for a quiet office, but probably fine for inside a car.
After a day of letting the FrescheAir run, I was constantly bothered by the drone of the fan. It does emit some kind of ozone generator which smells like the back of old TV sets (anyone remember?) It's supposed to help clean the air, but I'm not familiar with the science behind it.
What I like
Small
Easy to use
Changeable filters
What I'd change
Noise
Rechargeable option?
Final thoughts
This is too noisy for picky people like me. But the shape and power requirements might be just right if you've got a chronically stinky car.
Price: $99.99
Where to buy: Scosche and Amazon
Source: The sample of this product was provided by Scosche.