We use affiliate links. If you buy something through the links on this page, we may earn a commission at no cost to you. Learn more.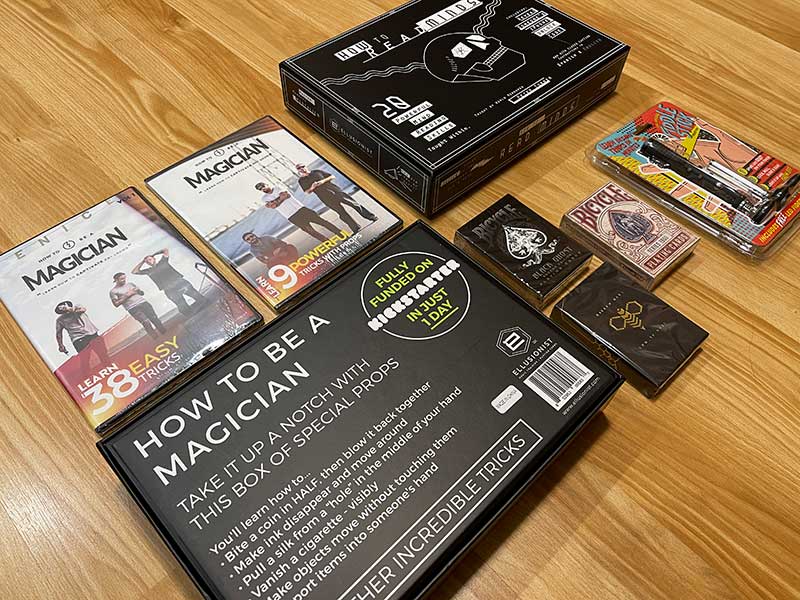 NEWS – I've been fascinated by all things magical since I was a kid. I think it started after watching Tony Curtis in the 1953 Houdini movie. One year for Christmas I received an Adams Magic kit and I still have a book of magic tricks that my uncle got me one year for my birthday with the inscription "For the joke and magic lover in the family". Even as an adult I enjoy watching TV shows like Penn & Teller's Fool Us among other shows and I still dabble in a card trick or two every now and then.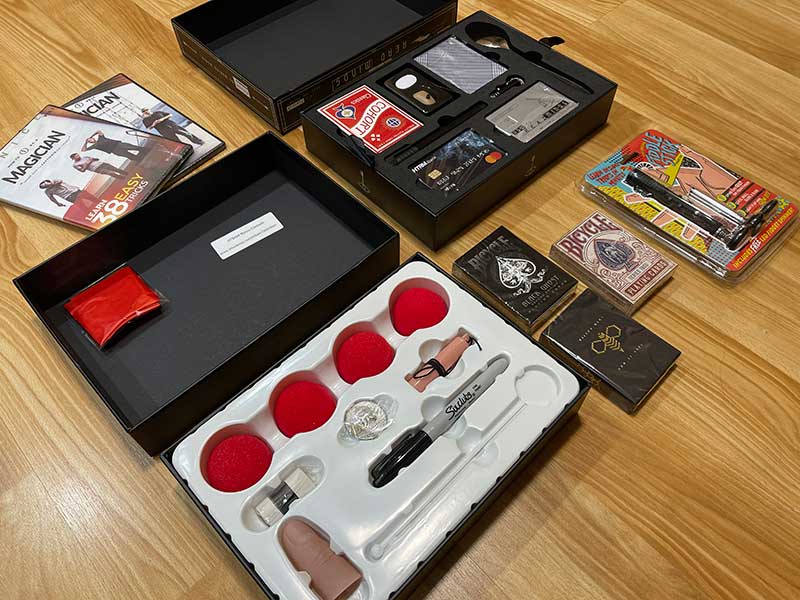 If you've ever had the desire to mystify, amuse, and astound your friends like David Blaine or Crris Angel, you definitely need to take a look at Ellusionist's How to be a Magician magic kit and all of their other kits too.
Ellusionist's How to be a Magician is a magic set that started out as a fully-funded Kickstarter campaign. The whole set includes dozens of easy-to-learn tricks and props to help you learn… to… be… a… magician. Duh! The Ellusionist website sells this beginner's kit for $69 along with a variety of other tutorials and tricks. Check it out at ellusionist.com