We use affiliate links. If you buy something through the links on this page, we may earn a commission at no cost to you. Learn more.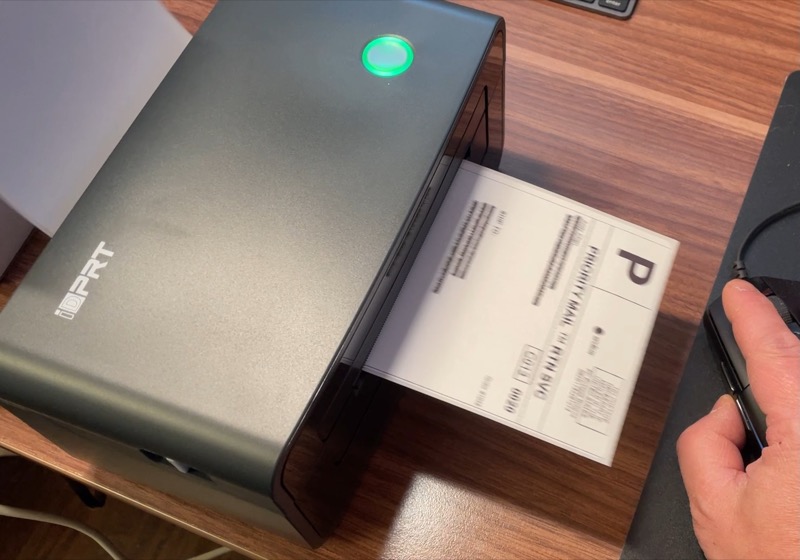 REVIEW – I send many packages that require labels- most of them Amazon returns or eBay shipments. Normally I'd print out a sheet of paper, cut out the excess, and tape the remainder on the box. Seems a little wasteful. With a label printer, I figure I'd save a lot of steps, plus no more taping edges of plain paper! This is where the iDPRT SP410 thermal label printer comes in.
What is it?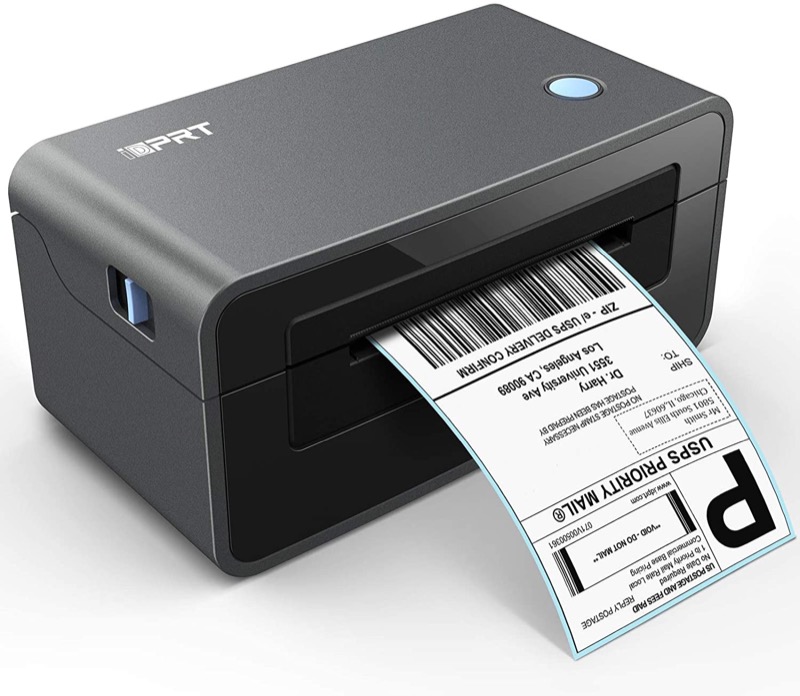 A thermal printer does not use ink or toner. Instead, it uses special paper or labels The iDPRT SP410 can accommodate labels between 2″ and 4.65″ wide, connects via USB, and is Mac and PC compatible.
What's in the box?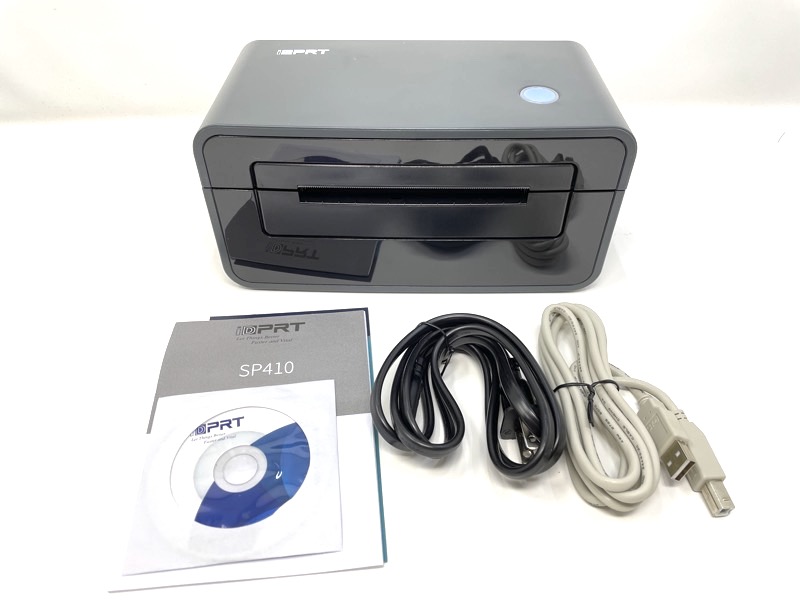 Printer
USB cable
Power cable (no external brick!)
Manual and mini CD with drivers
Design and features
For starters, the printer is pretty small. It's about the size of a loaf of bread. Here's the printer opened up with the test print still inside.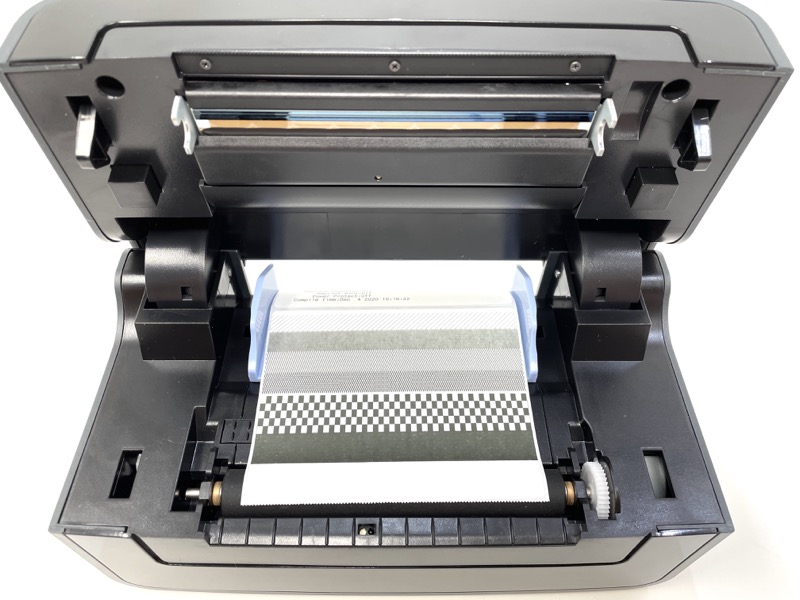 That's when I realized this printer doesn't have storage of printer paper or labels like your traditional printer. You'll have to attach a roll or box outside the printer to feed into it. The rear of the printer has a power switch on one side, and the USB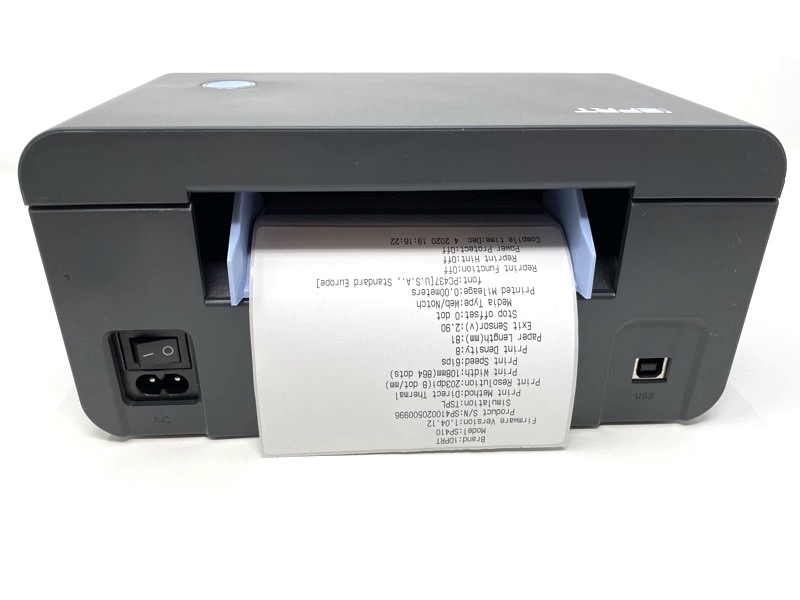 Inside the printer, you'll note the serrated blade. It won't automatically cut your prints. You tear them off by hand.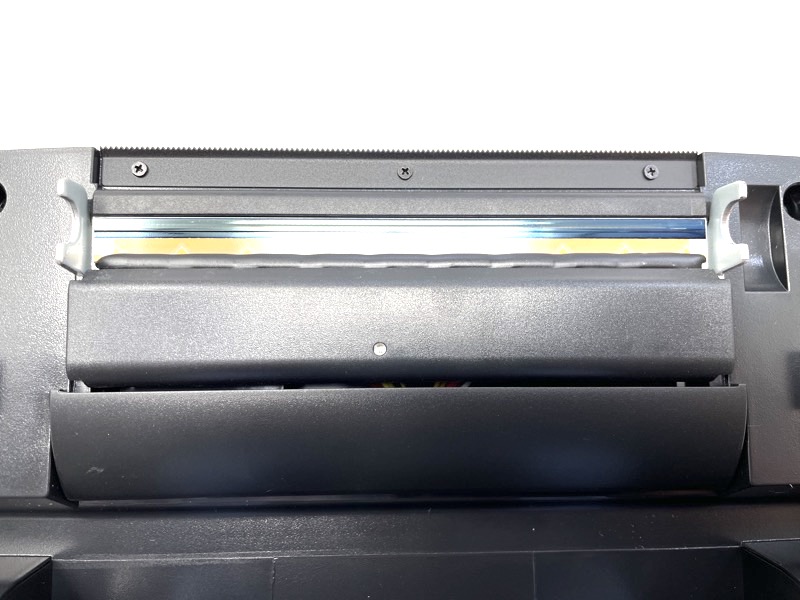 On both ends, you'll find the release latches. Pull both to open the printer.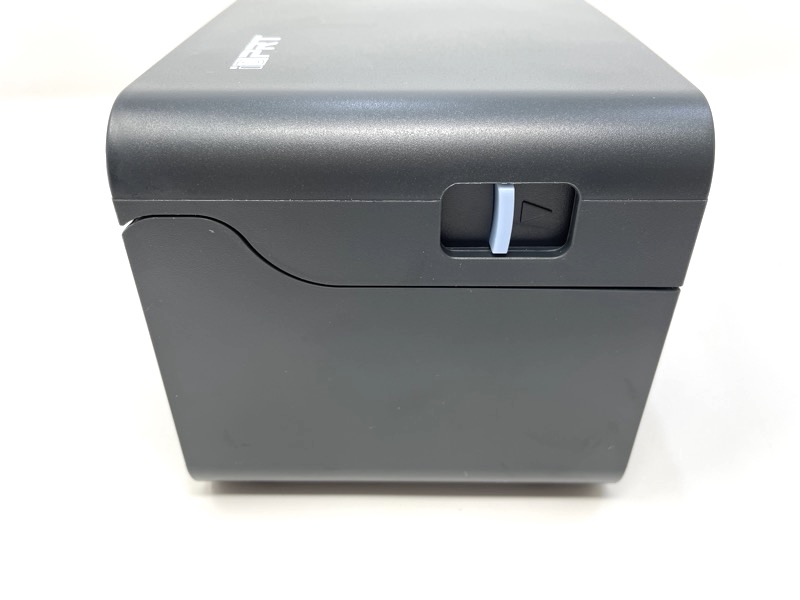 There's a multi-colored button on top to indicate readiness. It glows blue when in standby.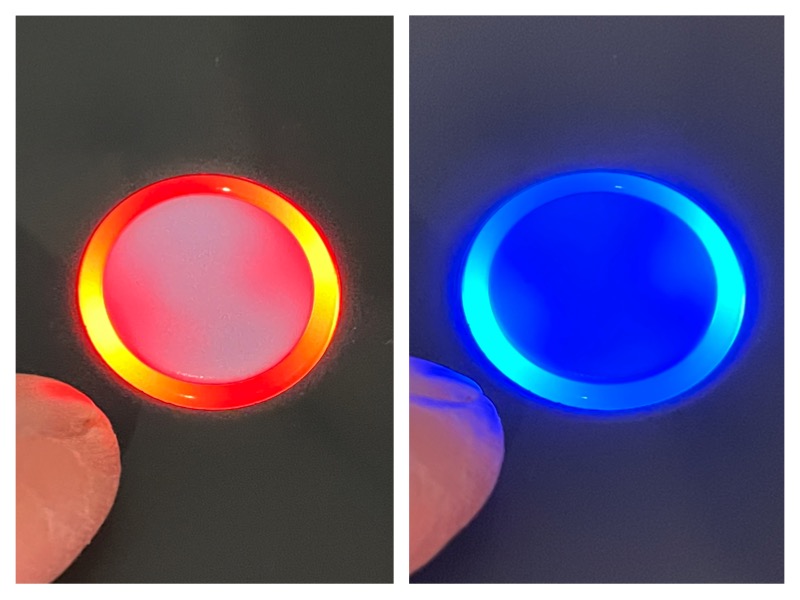 Setup
I bought a box of 4×6 labels and opened the top to serve as a kind of a hopper. Here, the labels are fed into the rear of the printer.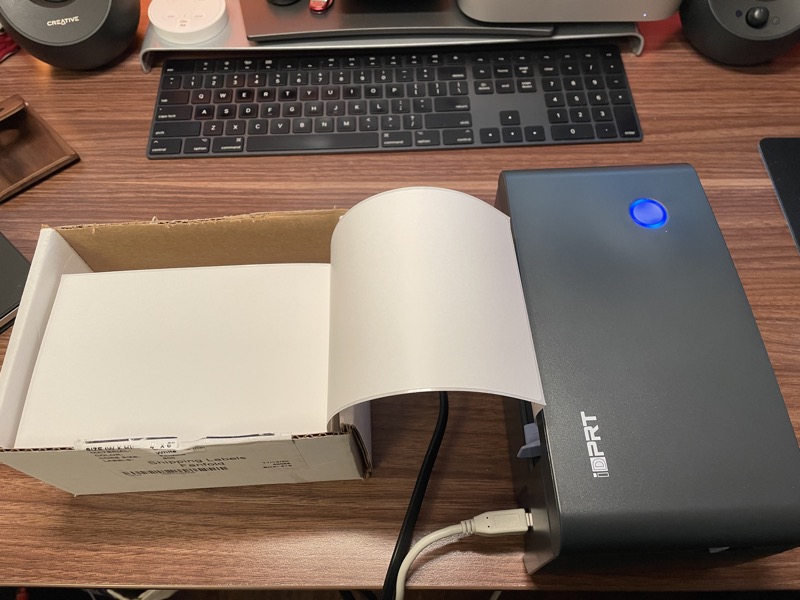 Performance
I'm able to print images of labels that I take screenshots of (command-shift-4 on the Mac), which is my usual method. The iDPRT SP410 prints surprisingly quickly. I didn't even have time to move my hand! Take a look.
What I like
Compact
Quick
Printing onto adhesive labels is a real timesaver
No power brick
What I'd change
A snap-on tray or roller for labels would have been nice.
Final thoughts
It appears the iDPRT SP410 has many clones on Amazon. They're probably similar. I'm quite happy with the size, speed, and convenience of the SP410.
Update 6/10/22
This is still the best thermal label printer I have in the house. The other (a Dymo) has proven to be rather fussy. This past week the Dymo froze again, forcing me to unplug all the cables, wait, re-plug. I haven't had to restart or reset the iDPRT SP410 since I wrote my original review. When the Dymo goes belly up, I'll be buying another iDPRT.
Price: $139.99
Where to buy: Amazon
Source: The sample of this product was provided by iDPRT.