We use affiliate links. If you buy something through the links on this page, we may earn a commission at no cost to you. Learn more.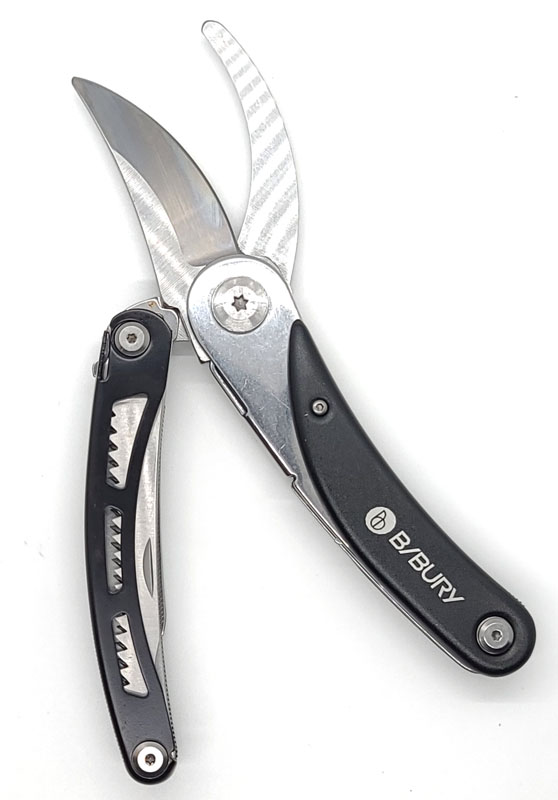 REVIEW – Multitools are all the rage.  Bibury has extended that rage into the garden with its multifunction garden pruning shears.  Julie wrote a news piece on this back in May 2020, and now, we're testing it out. Let's see if adding functions to pruning shears makes sense or should be clipped.
What is it?
The Bibury BBY-MT11 is a multitool geared toward gardening.  Equipped with pruning shears, a knife, a saw, and a bark shovel, it packs several gardening tools into a compact package.
What's in the box?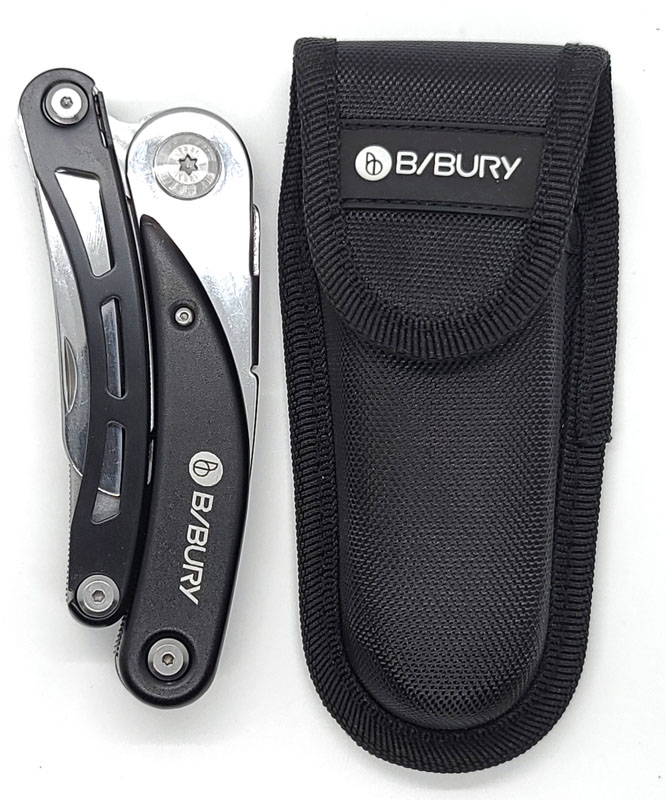 Garden multitool
Belt sheath
Hardware specs
Dumensions: 6 x 3 x 1.3 inches
Weight: 11.2 ounces
Construction: steel
Design and features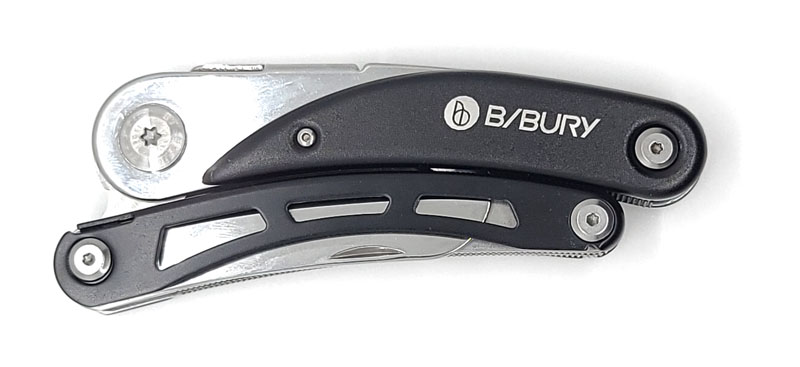 This garden tool is nicely compact. When folded, it is slim and unobtrusive.  The included sheath is made from nylon canvas and comes with a snap closure.  The back features a sewn-on belt loop.  This design requires you to take off your belt and thread it through the loop.  A clip-on design would be much handier.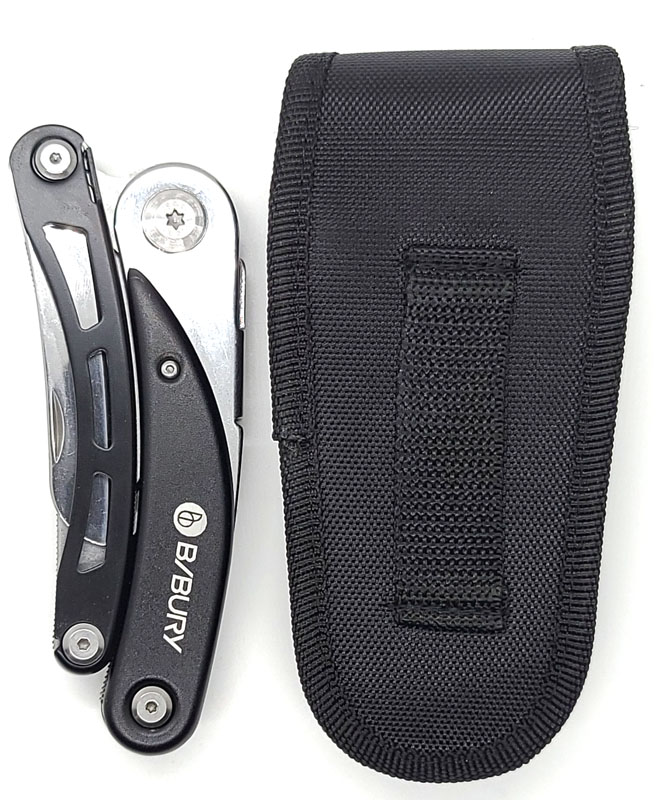 The tool fits snugly into the sheath.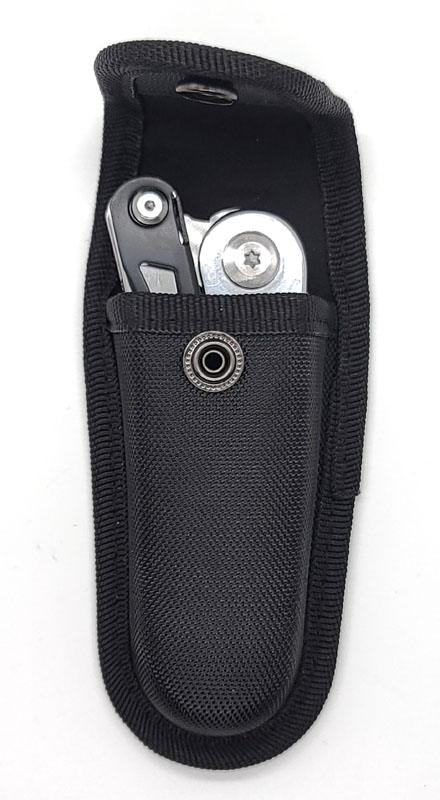 Never miss one of our posts again. Sent MON, WED, and FRI with the latest gadget reviews and news!
When folded, the auxiliary tools are accessible.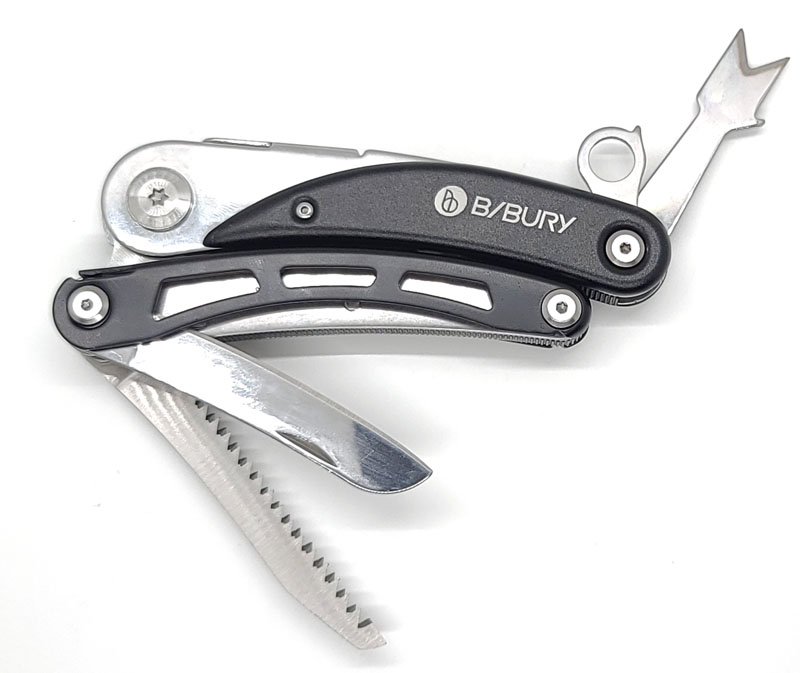 The long tools – the knife and saw – have slots where you can insert a fingernail to open.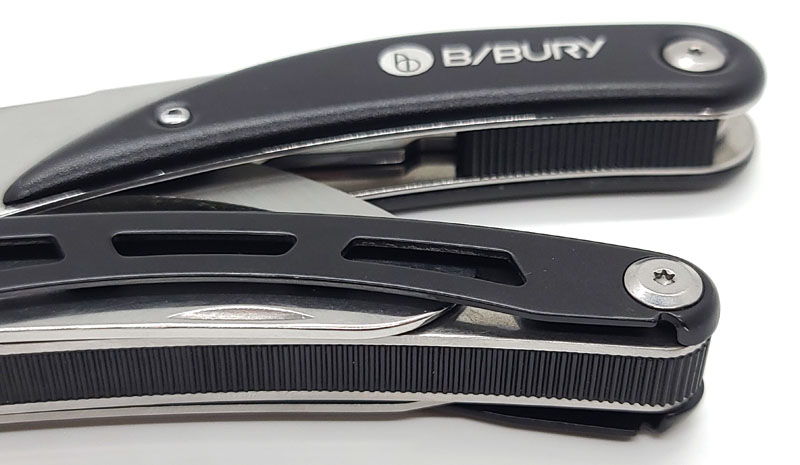 The smaller tools – the hook and the bark shovel – have small tabs where you can hook a fingernail and pull them up.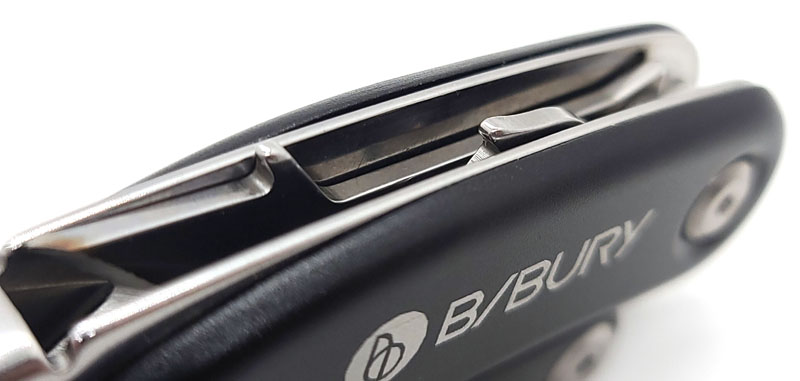 Unfolding the handle reveals the pruning shears.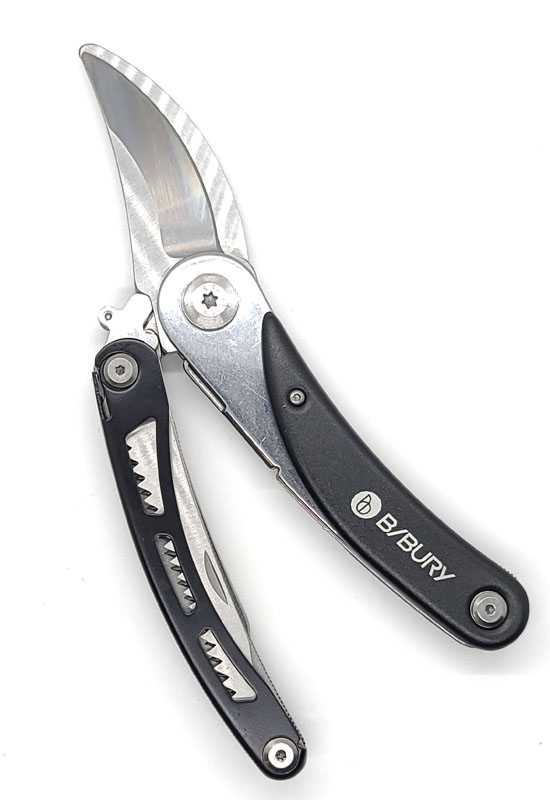 To release the shears, you squeeze the handles and then flip the lock away.  Reverse the action to lock the shears again.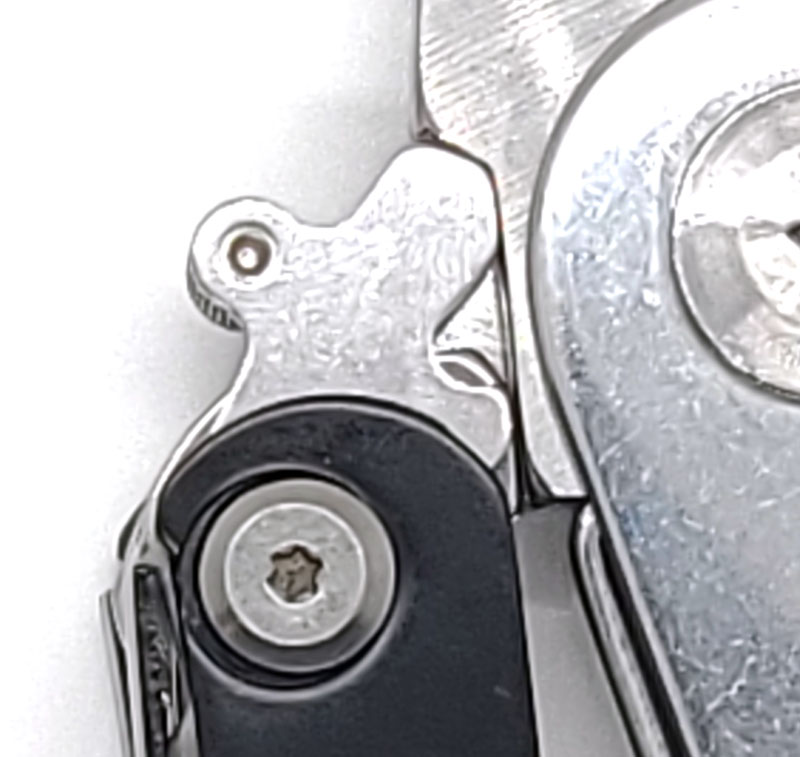 Here's a complete description of all the features, printed on the box – all grammatical issues are from the manufacturer.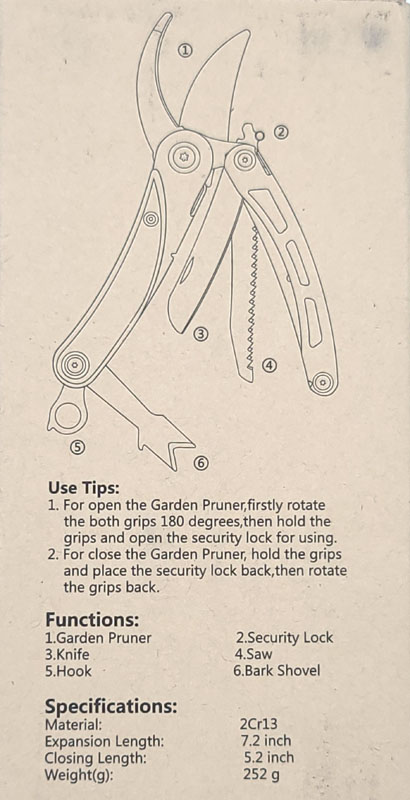 Of course, reading all this raises the question Julie raised in her news article – what the heck is a "bark shovel"?  Well, I'm able to report that absolutely no additional information is provided. But, it appears it is used to strip bark from plants.
Another curiosity is the hook.  Why would you need a hook on a gardening tool that also comes with a sheath?  I have no idea.
Performance
For its intended use, this tool delivers.  It is designed for trimming small branches – not big tree limbs. Anything over the size of a little smaller than your pinky requires a lot of force. But for smaller twigs and stems, the sharp blades on the pruner zip through them like butter. The handles feel good in the hand and offer good grip and allow you to apply appropriate pressure when cutting. The included knife blade and saw give you more options when trimming up the garden plants or larger stems.  The hook and the bark shovel?  Well…
What I like
Compact
Nice set of tools
Well-made and sturdy
What I'd change
The sheath belt loop is not as convenient as a slip-over style
Include a description of the tools and their use – especially the hook and bark shovel
Final thoughts
Gardening is a calling.  Those that have the calling love to spend time caring for their plants.  Having the right tools to manage those plants makes that act of devotion much easier.  The Bibury multitool shears have a nice set of tools for those so inclined to follow that gardening pursuit. These well-made shears might just be the gardening tool for helping aspiring gardeners to tend to the plants in their care.
Price: $18.99
Where to buy: Amazon (Price discounted to $15.19 with code: 20USHYJ01B which expires after 2021-4-7 23:59PST)
Source: The sample of this product was provided by Bibury.