We use affiliate links. If you buy something through the links on this page, we may earn a commission at no cost to you. Learn more.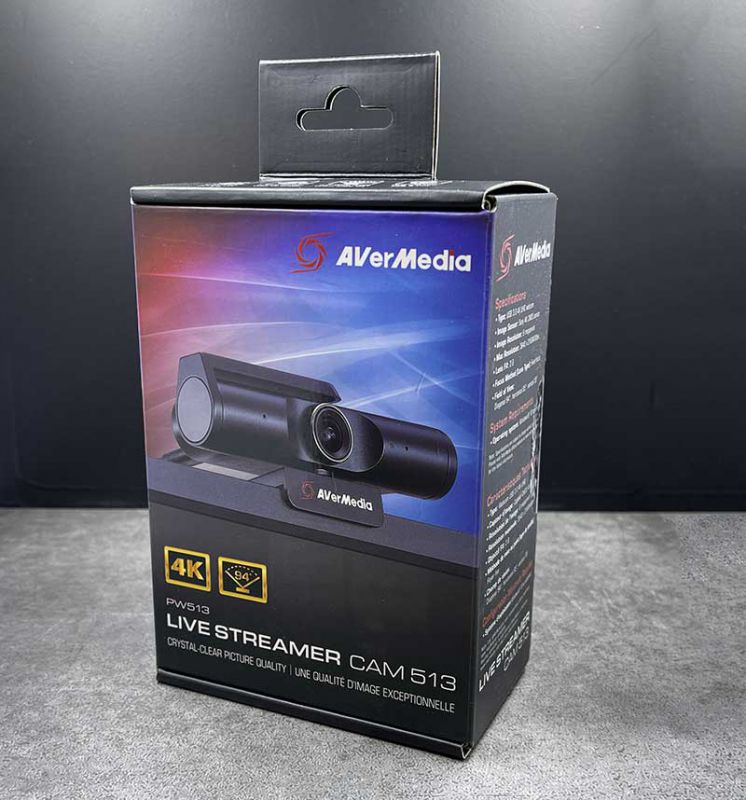 REVIEW – Raise your hand if you've been working from home for almost a year by now due to COVID.  Me too. If you are working from home, does your job require video meetings? Mine does twice a week. Back in the beginning of quarantine, I used my Dell work laptop's built-in camera. The video quality was really bad so I looked around and ended up hacking one of my Wyze Cam security cameras to become a webcam. That was an improvement over Dell's built-in camera, but the audio quality using the Wyze Cam's microphone was terrible. My quest for an alternative continued and as luck would have it, AVerMedia asked if I wanted to review their Live Streamer CAM 513 4K webcam. I said yes, so let's take a look.
What is it?
The Live Streamer CAM 513 webcam from AVerMedia is a 4K resolution webcam that has a 94-degree view.
Hardware Specs
Type: USB 3.0 4K UHD Webcam
Image sensor: Sony® Exmor R™ 4K CMOS
Image resolution: 8 Megapixels
Max frame rate: 3840*[email protected], 1920*[email protected]
Lens F#: 2.8
Focus method (Lens Type): Fixed Focus
Field of view: Diagonal 94°
Video mode: MJPEG and UYVY
Minimum working distance: 10 cm
Minimum illumination: 1.4 lx
Microphone type: Stereo built-in microphones
UVC support: Yes
Dimensions (W x D x H): 130 * 52.6 *29 mm (5.12 * 2.07 * 1.14 in) (Without Base)
What's in the box?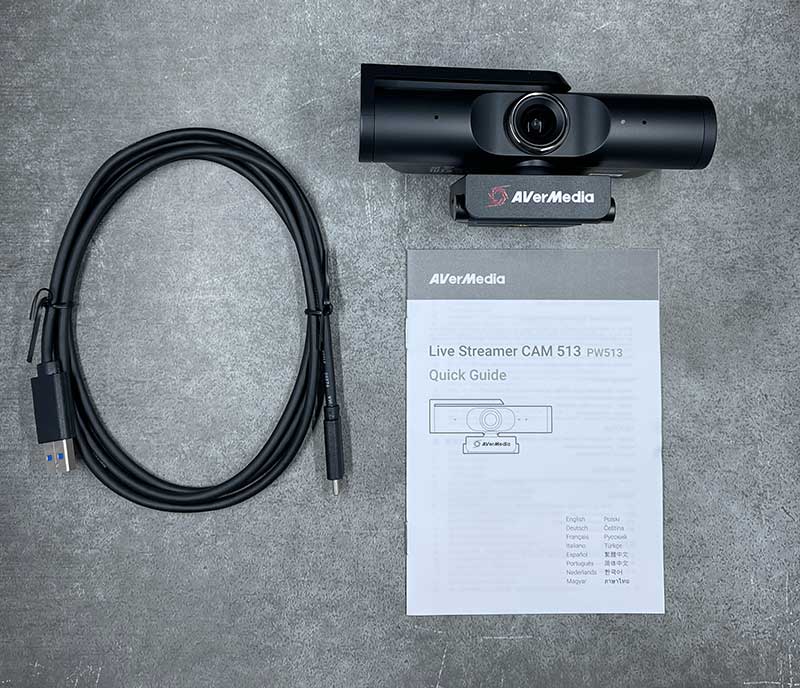 AVerMedia Live Streamer CAM 513 webcam
USB 3.0 to USB-C cable
Quick guide
Design and features
The AVerMedia Live Streamer CAM 513 webcam looks similar to many other webcams that are on the market. It has a black plastic case with a camera lens that is front and center and is flanked on either side by microphones.
One cool feature of the CAM 513 is the privacy shield that easily rotates to cover up the camera lens and can just as easily rotate upward and out of the way when you're in a meeting.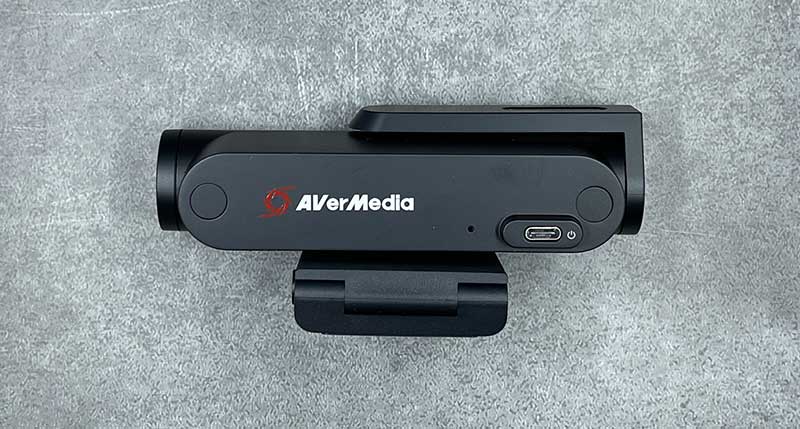 The back of the camera has a USB-C port for power and connectivity to your computer.
Never miss one of our posts again. Sent MON, WED, and FRI with the latest gadget reviews and news!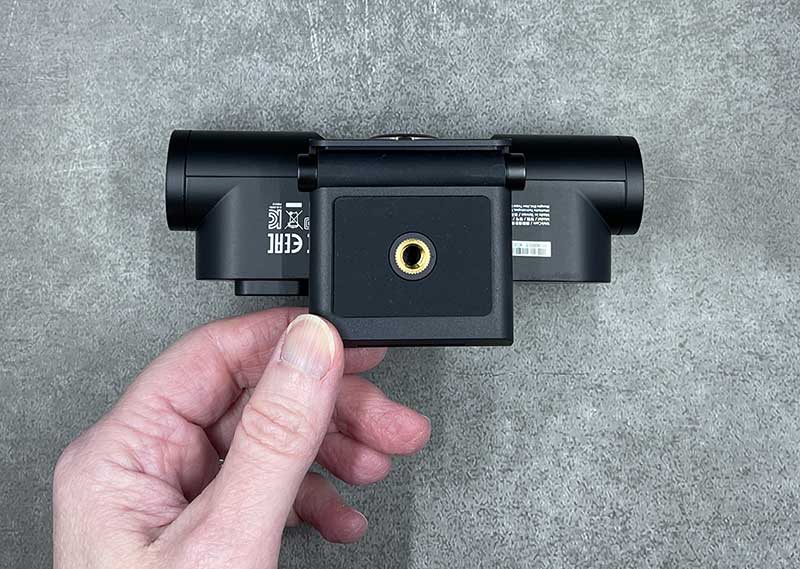 Connected to the camera is a base that has a standard sized threaded socket that can be used to connect the CAM 513 to a tripod or a similar mount.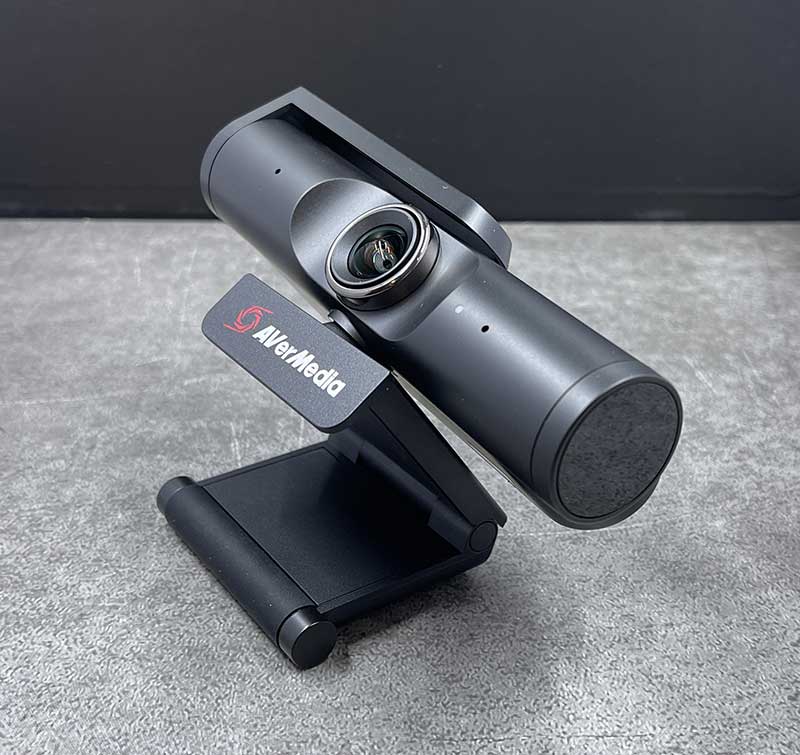 The nice thing about the base is that it doubles as a clamp that you can be used to attach/mount the webcam over the edge of a monitor or laptop screen.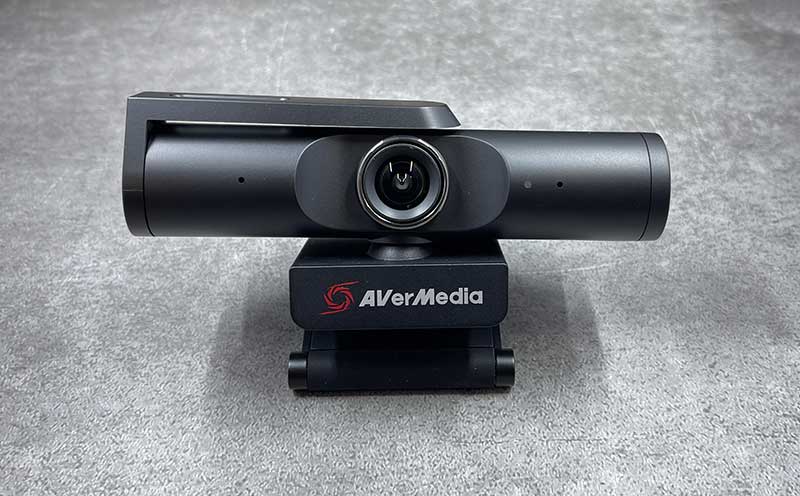 The camera also features a ball-joint attachment to the base so that the camera's angle can easily be adjusted.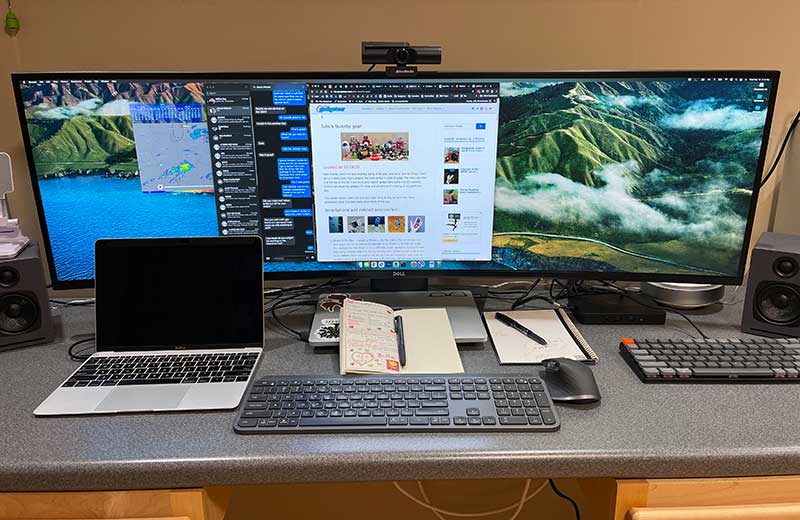 I tested the AVerMedia Live Streamer CAM 513 webcam with my 13 inch MacBook Pro M1 connected to my Dell U4919DW UltraSharp 49 Curved Monitor.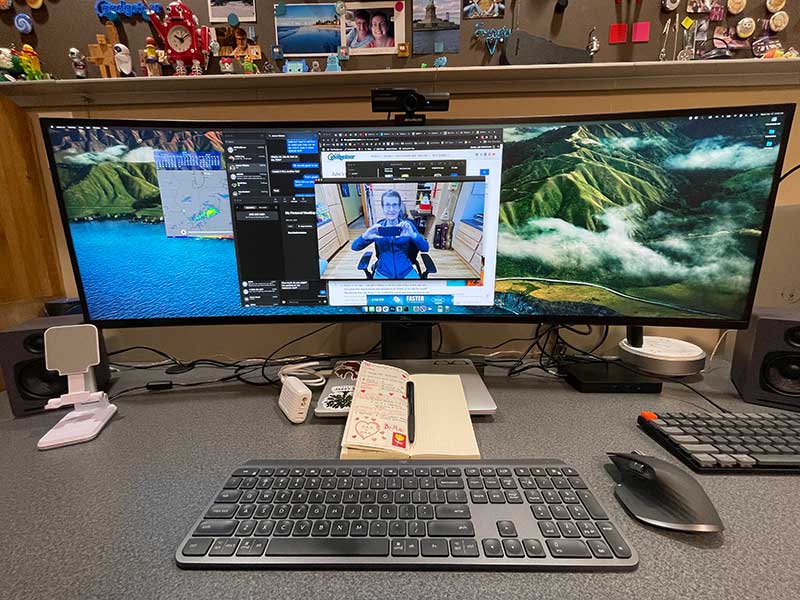 The AVerMedia webcam requires no special software or drivers to use it. Just plug it into a USB 3.0 port on your computer and it will show up as an available camera in any video application like Zoom. Just be aware that if you don't have a USB 3.0 port, you will not be able to use this camera. There is also a note on the AVerMedia webpage saying that the CAM 513 may experience video delay when used on a Mac. More about that later.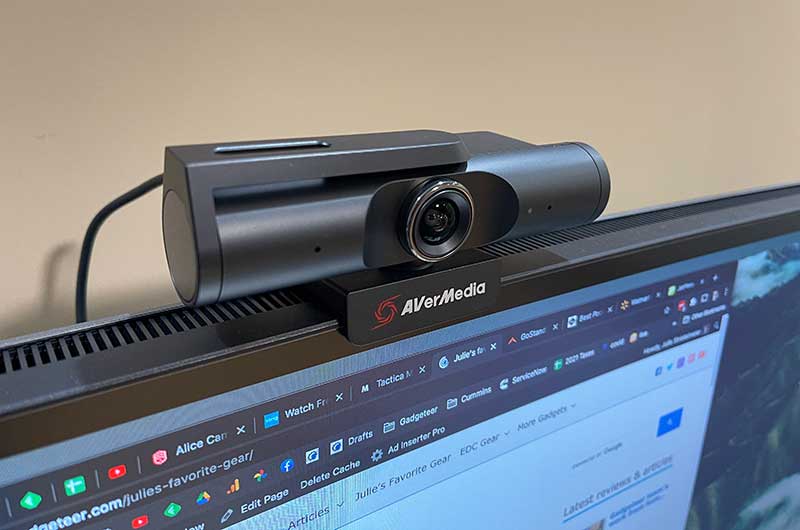 I really like the adjustable clamp that lets you use this camera with most monitors. It worked perfectly with my  Dell monitor.
Installation
The nice thing about the AVerMedia Live Streamer CAM513 webcam is that you don't need to install special drivers or software in order to use it. It's pretty much plug-and-play on either Windows computers or macOS computers. I say pretty much because I did run into a few issues using this webcam while using it with my 13inch MacBook Pro M1 2020 laptop.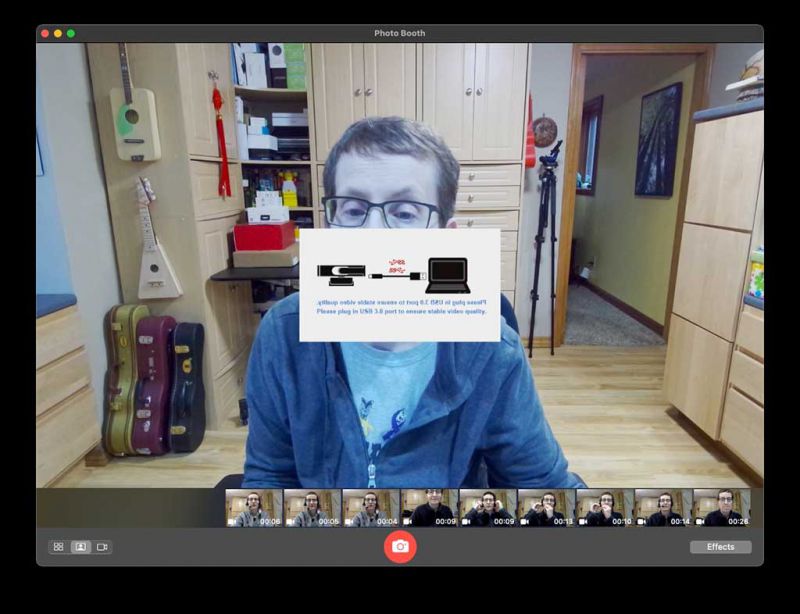 The first problem is related to the fact that the CAM513 must use a USB 3.0 connection. The camera comes with a USB 3.0 Type-C to USB Type-A cable which isn't useful for me because my MBP has Thunderbolt 3.0 ports and although the ports look like USB-C ports, using an adapter to turn the USB Type-A end of the cable into USB-C or using a USB-C to USB-C cable with the camera did not work. Either way, I would see the error message overlayed over the video as shown above.
The solution was to use a small USB 3.0 hub to connect the camera to my MacBook Pro.
But once the connection issue was solved, I ran into issues with video freezing while using Zoom, and the Apple Photo Booth application.
After doing some research I found that I had to upgrade the firmware on the camera and then install an application called CamEngine Lite. Once I did that, things improved. See example clips below.
See it in action
The biggest takeaway from the video above is a difference in the viewing angle and the color/brightness between the MBP's built-in camera and the AVerMedia Liver Streamer CAM 513. But other than those two things, I am disappointed in the sharpness of the video. I don't feel like I'm getting 4K quality. Granted, this clip was done with Zoom and not saved at 4K resolution because as far as I can tell, Zoom doesn't even give you an option of capturing 4K video.
Honestly, the vast majority of people do not need 4K video for team meetings and most people wouldn't buy a web camera to use as their primary content creation camera. So I think the fact that this camera is 4K is a bit overkill, but I still wanted to test the 4K capability.
I did a little more research and downloaded a free program called OBS and was able to capture 4K video from the CAM 513 which you can see in the above clip. Again, not impressed with the so-called 4K video quality. And I'm also not impressed with the audio/video sync issues.
What I like
Wide viewing angle
Does not require drivers or special software (unless you use a Mac)
Privacy shield
What I'd change
Fix macOS audio/video sync issues
Improve 4K video quality
Final thoughts
Zoom, Skype, and Microsoft Team meetings are the new normal for a lot of us now, so why not upgrade your computer or laptop with a webcam that has better video quality and one that can be adjusted so that no one has to stare up your nose. The AVerMedia PW513 CAM 513 Live Streamer 4K web camera is easy to set up, requires no special software or drivers, and has a privacy shield for…well… privacy. It's infinitely nicer than my hacked Wyze cam and I liked the brightness and wide viewing angle. I do think it's too expensive for what you get when it comes to its 4K resolution. If all you're using a webcam for is daily meetings, then you can find a camera for a lot less money. Check out some of our other webcam reviews for suggestions.
Price: $199.99
Where to buy: Amazon
Source: The sample for this review was provided by AVerMedia.