We use affiliate links. If you buy something through the links on this page, we may earn a commission at no cost to you. Learn more.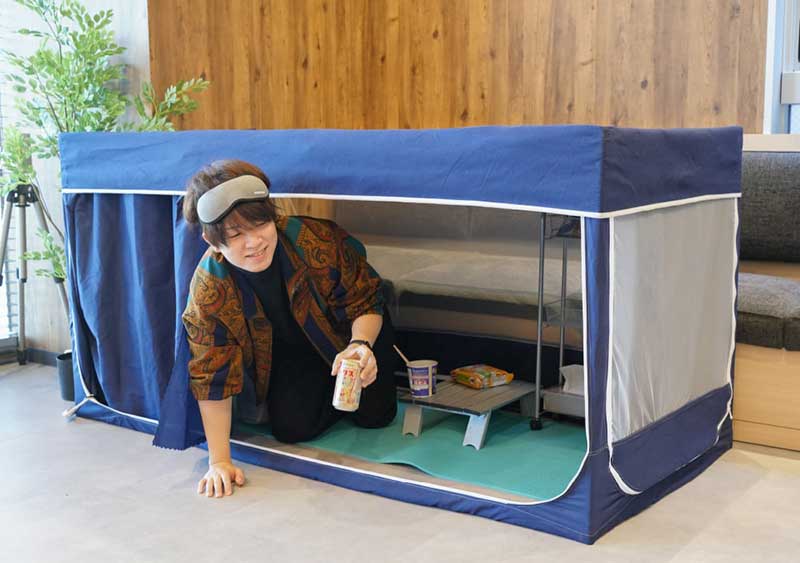 NEWS – Can you believe that I've never been camping? Well, there was that one time when I was about 7 or 8, and my neighbors put up a tent between our yards and invited me and my sister to a sleepover. My sister was 5 or so at the time and the campout lasted all of 15 minutes before she wanted to go home. That was the extent of my camping adventures.
I've often thought it might be fun to go camping because there are so many camping gadgets that I could use! But then I thought about the bugs, the dirt, no showers, and… well, I've still never been camping.
That's why the House Naka Secret Base Tent (who named this? A 10yr old boy?) from Japan caught my eye. It's an indoor tent (who knew?) designed to be used… you guessed it, indoors! It features a rectangular self-supporting frame and a canvas and mesh cover.
Want one? Then you better get ready for a trip because it's only available in Japan from thanko.jp for ¥6,980 (US $65.24).