We use affiliate links. If you buy something through the links on this page, we may earn a commission at no cost to you. Learn more.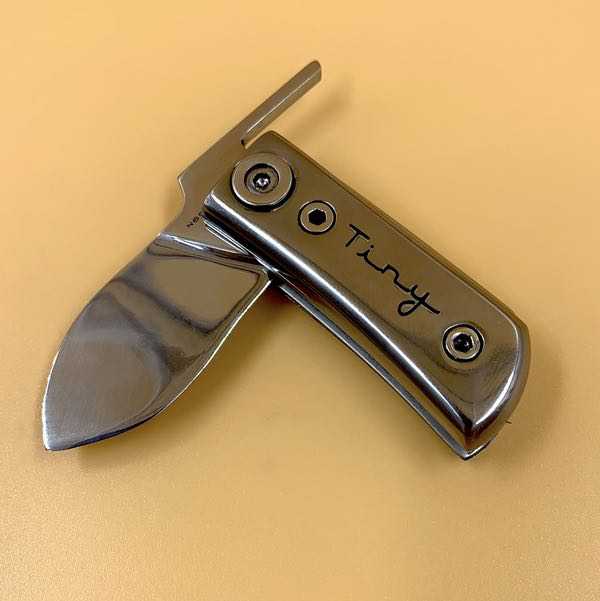 CROWDFUNDING REVIEW – Here's something unique to add to your EDC collection! The Tiny Project Pocket Knife is a little fellow. But that build quality… oh, my. This little fellow punches way above its weight class when it comes to construction and style. And it's completely customizable. To the review!
What is it?
It's a compact pocketknife made from premium steel that offers customization. You can swap out different style blades and grip pads.
What's in the box?
My test sample came with titanium pads and two blades. Kickstarter pledges will include up to three different blade styles and 5 different grip pads. My sample also included the leather case, which is available as an add-on or will be included with the project's stretch goals.
Hardware specs
Friction-style knife
Premium Bohler N60 steel (58-61 HRC)
2″ handle, 4″ total length with blade open
Approximately 3 ounces total weight
Design and features
The Tiny Project Pocket Knife is a cute little fellow, measuring just 2″ long closed. Open this friction-style knife and you'll find it to be a mere 4 inches in total length. But don't let that little size fool you…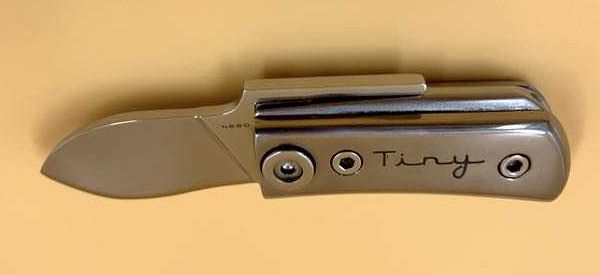 The build quality is amazing. Premium steel is used throughout the build with a burly handle and blade build that are both hand finished. It feels much more substantial than it's size. This knife is a serious piece of construction made for heavy-duty use.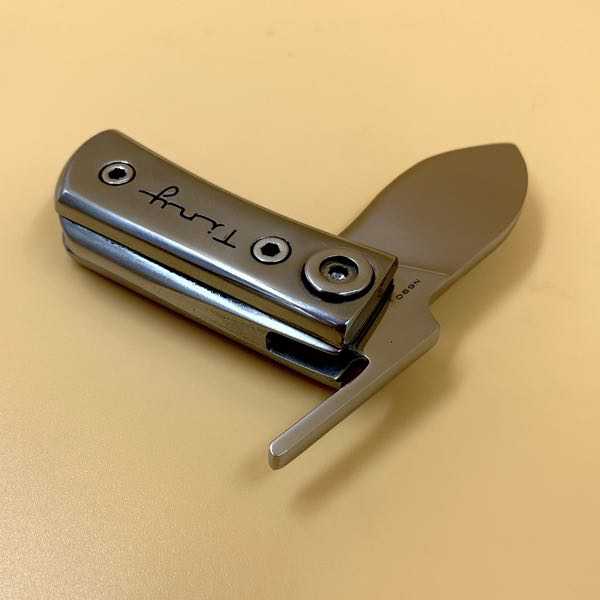 Check out the front profile. That meaty handle makes for great ergonomics and a comfortable grip given the compact size.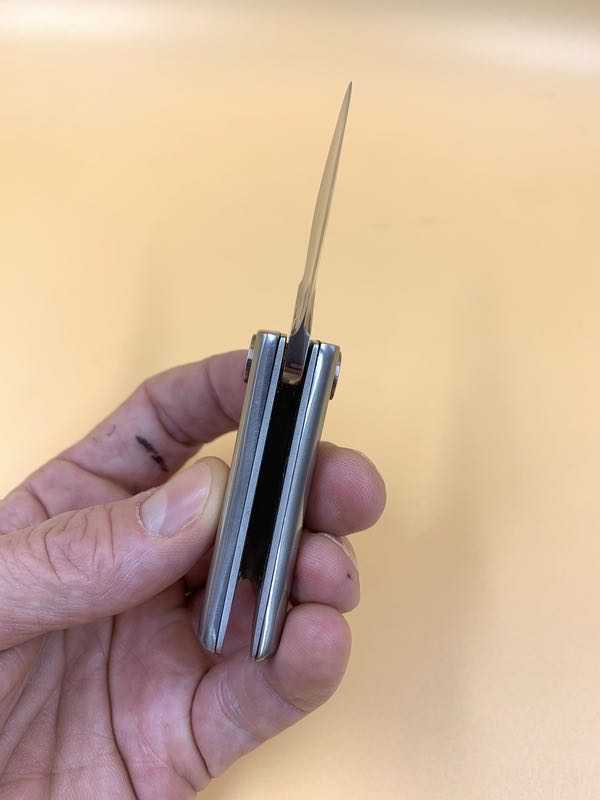 In addition to the solid engineering, this knife is also completely customizable. My sample came with the "machete" blade and the "slicer" blade, which can be swapped out in minutes with an Alan wrench (or hex screwdriver). The grip pads on my sample are Titanium but packages also include Copper, Brass, Black Gloss, and Wood pads that can be swapped in just like the blades.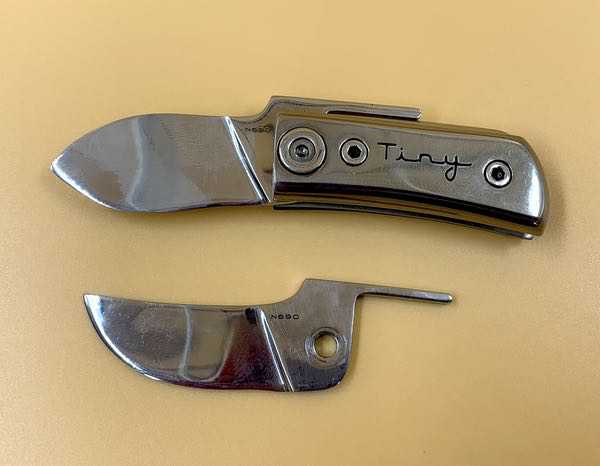 The Kickstarter also offers an add-on option to your packages for a leather case. The case has a snap tab to keep the knife in place and includes a removable strap to hang it from your neck. It's well made little bonus item.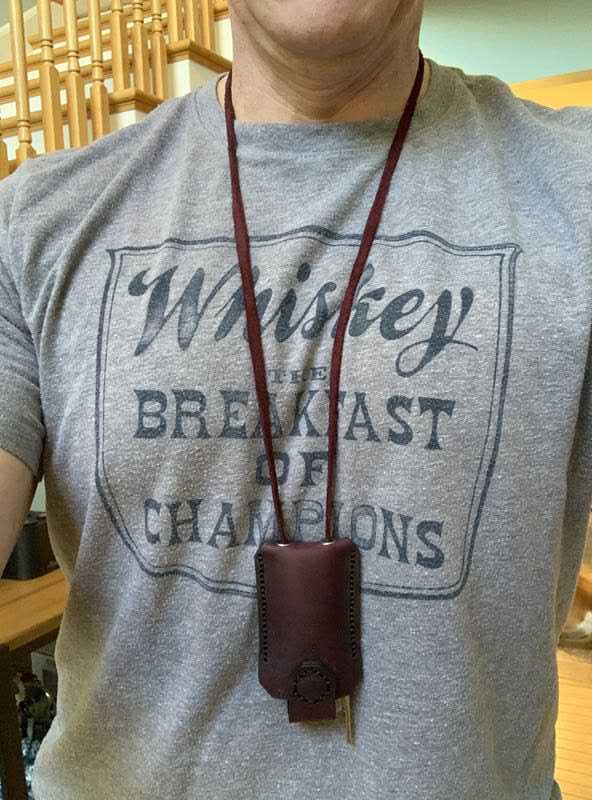 Final thoughts
I've only had the test sample for a few days, but I am feeling this little monster!
A pocketknife is an essential part of my EDC, and this little beast has been making short work of UPS packages for a few days now. The high quality, heavy duty build makes it knife that you're not afraid to put to hard use despite its small size. You can stash it easily in a jeans pocket or any pocket in your bag. And it's got a cool unique vibe that I really like as part of my EDC.
Kickstarter details

The Tiny Project Kickstarter is underway now. Your starting pledges get you the knife, the Titanium pads, and the Slicer blade. Additional pledge levels include the additional blades and swappable pads. The leather case is available as a $20 add-on at all pledge levels. If the campaign is a success, rewards will ship in May.
Price: $99 and up
Where to buy: Kickstarter
Source: The sample for this review was provided by Yassin Sherbal.