We use affiliate links. If you buy something through the links on this page, we may earn a commission at no cost to you. Learn more.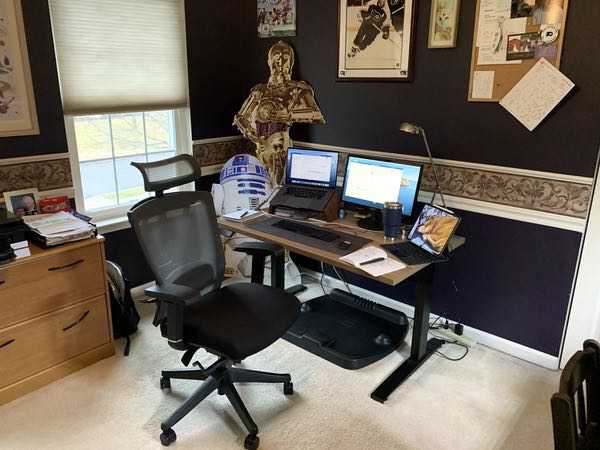 ARTICLE – When COVID hit, we knew we were in for the long haul when it came to the work at home situation. So I redid my home office.
Here's my desk setup. If you look closely you'll see find a number of my past review items that are still in service including my Vertex V3 Standing Desk, the Lux Lincoln Task Lamp, the Oakywood Desk Accessories, and the AUZAI 21.5″ Monitor (links to previous reviews). My big splurge purchase was an ergonomic chair, and I chose the Autonomous Ergochair 2 after a bunch of research and recommendations from several friends. I try to switch between standing and sitting, but that chair has been a back saver when I am sitting for long periods!
I like a little greenery in the office, and you'll see some plants here and there. The First Order Stormtrooper watches over my Aerogarden to make sure the herbs are well fed.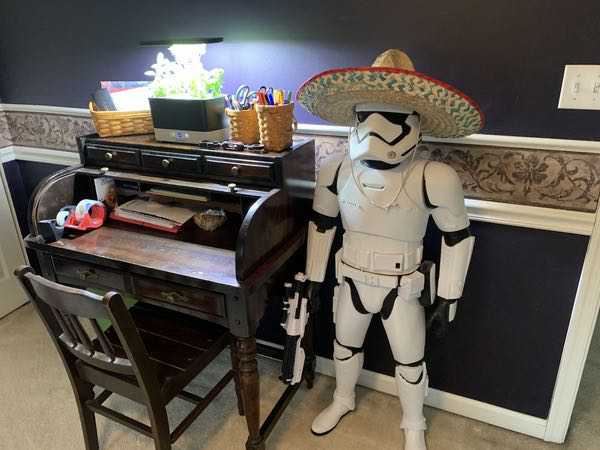 And here's my collection of collectibles and books. This is my background for Zoom meetings, filled with little easter eggs for people to find. Most of these were in my work office before COVID. You'll also see some other previous review items if you look closely like my Core Meditation Trainer, the MeetIDEA Mechanical Spider, and the Tewell Retrorock for tunes. And more plants.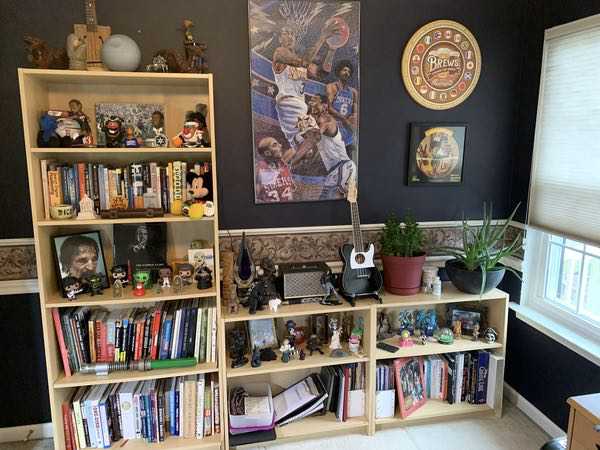 Speaking of tunes… my other COVID splurge was my Fender Fullerton Stratocaster Ukulele seen in the pic above. Sometimes you just need to jam!
Be sure and check out the other WFH setup articles in this series.