We use affiliate links. If you buy something through the links on this page, we may earn a commission at no cost to you. Learn more.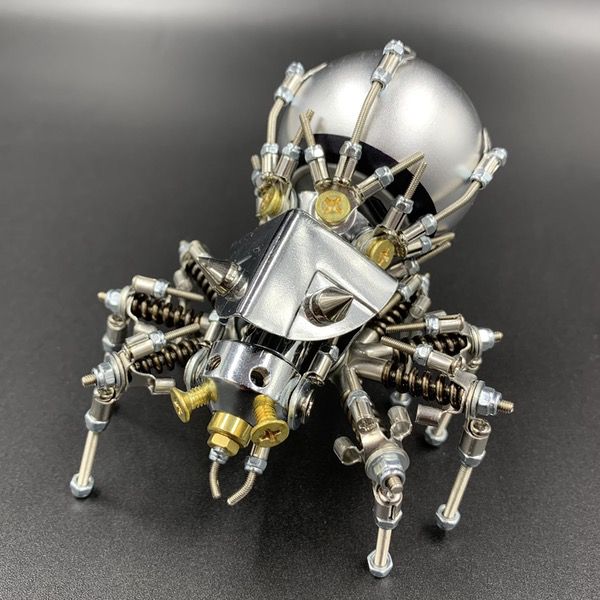 REVIEW – Our Future Robot Overlords have chosen to favor you with this delightful little mechanical horror from MeetIDEA. It's a robot spider that has a Bluetooth speaker. It's also an educational toy that can be assembled and disassembled, perfect training for the kiddies in preparation for our dystopian future. Hopefully, the Robot Overlords come in peace. To the review!
What is it?
It's a metal spider that you can assemble and disassemble. It's also a Bluetooth speaker.
Hardware specs
All metal construction
Bluetooth 4.2 compatible
4 hour play time on the bluetooth speaker
Roughly 4″ wide, 4″ long and 4″ tall
Approximately 8 ounces total weight
What's in the box?
Your spider comes with a set of tools for assembly/disassembly, a USB-to-MicroUSB charging cable, and a leash if you want to take it out for a walk.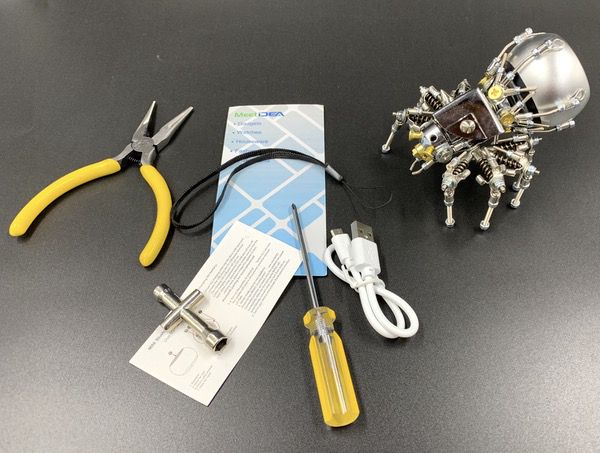 Design and features
Apparently, this beastie was inspired by the Ghost Recon film from Ubisoft. I'm a bit older, though, so I found it reminded me of a 1984 sci-fi movie called Runaway about an evil robotics expert who uses mechanical spiders to do his murderous bidding.  No matter where you draw your inspiration, this is NOT a murderous robot. In fact, it's quite the opposite. It's pretty freaking cool.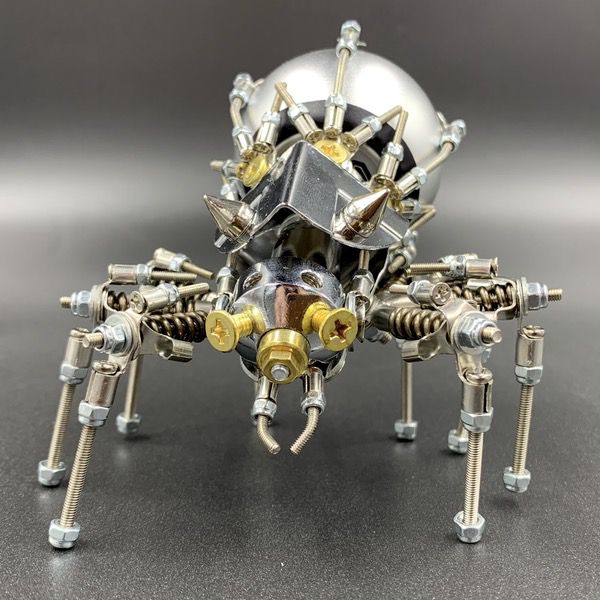 (Side note: Runaway is pure 80's sci-fi cheese, starring Tom Selleck is the police officer trying to stop the madness and Gene Simmons as the evil genius villain. Yes, THAT Gene Simmons. It's wonderfully silly and campy, and I think you can stream it on Amazon. Prepare for laughs.)
All kidding aside, it's a substantial and terrifically detailed little monster. There's no plastic to be found in the build. It's all metal with screws, nuts, bolts, springs, and plates making up the design. I'm guessing that there are 200 parts in the build, but there may be more. Check out how it uses gold parts to highlight the face. And check out those spikes. They're so… metal…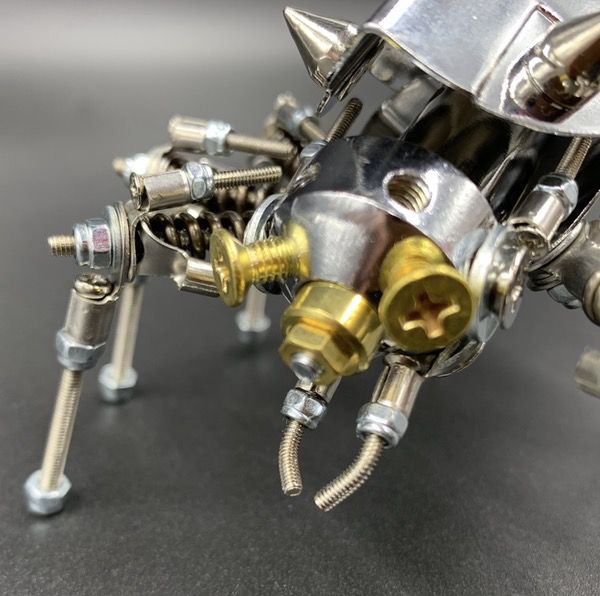 And look at the detail in the leg armatures! While the spider doesn't actually move, it can be completely taken apart and put back together again. Some tools are provided for this purpose. If you have kids who are into building stuff, they'll go out of their minds over this! Although you might want to take a lot of pictures first. It comes fully assembled, and no instructions are included.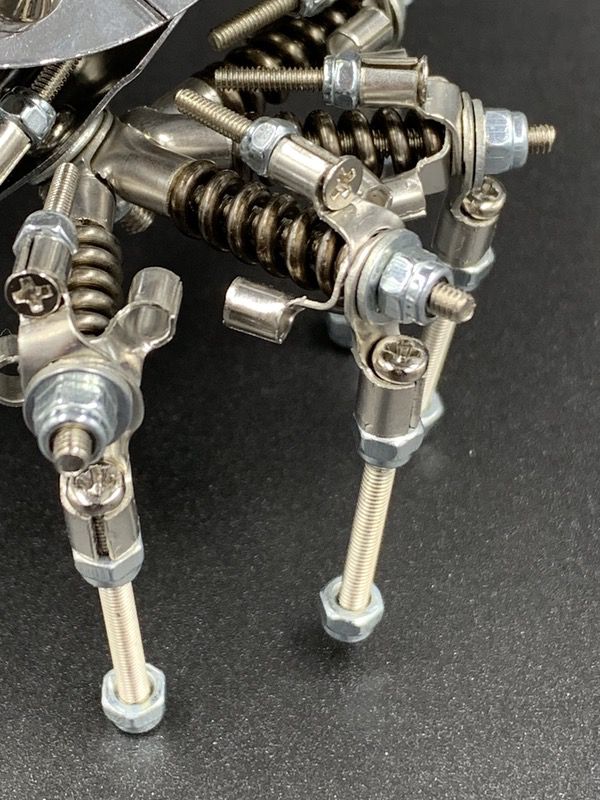 The abdomen of the spider is the Bluetooth speaker, kept in place with spring-loaded arms.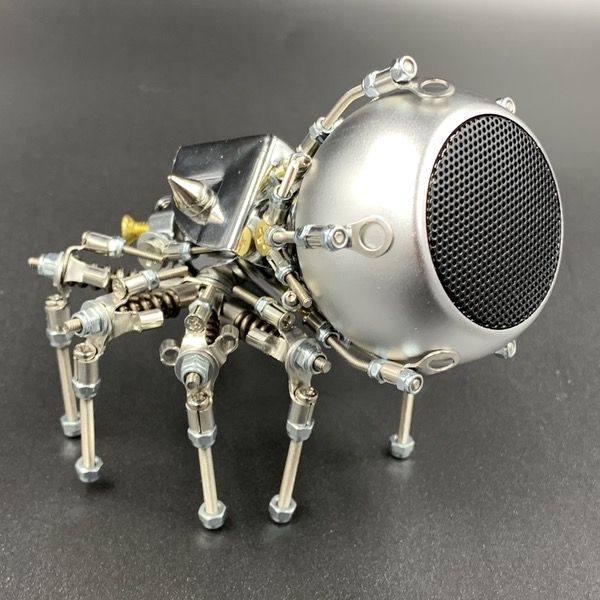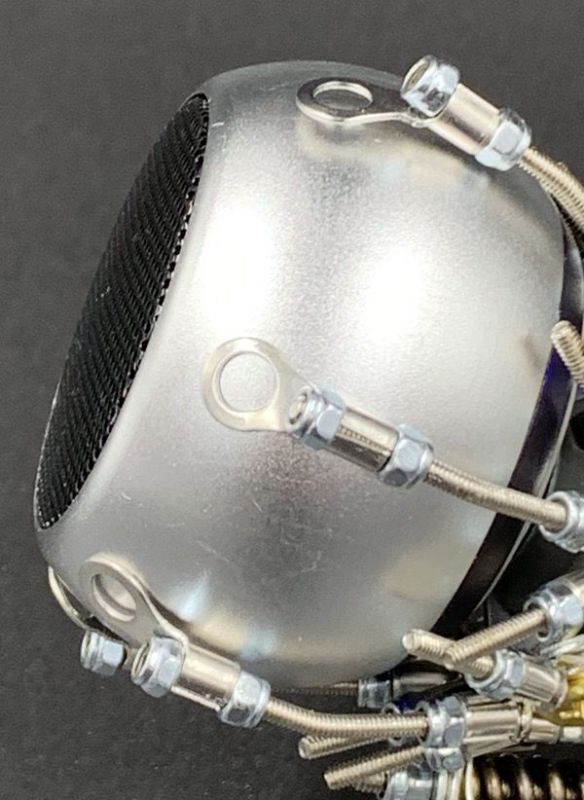 You can pop the speaker out to power it up, or charge it using the included USB charging cable: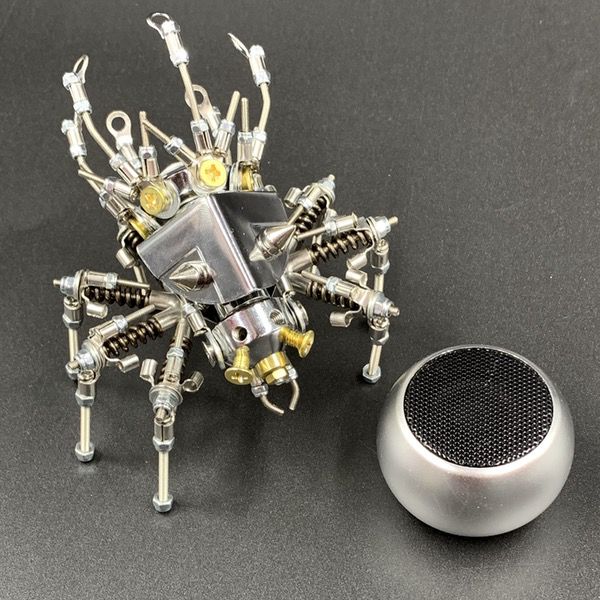 The speaker itself is pretty basic & straightforward. There's a power button and a charging port. It's Bluetooth 4.2 compatible, with a 4 hour play capacity. Little blue lights blink on the speaker end when it's in use.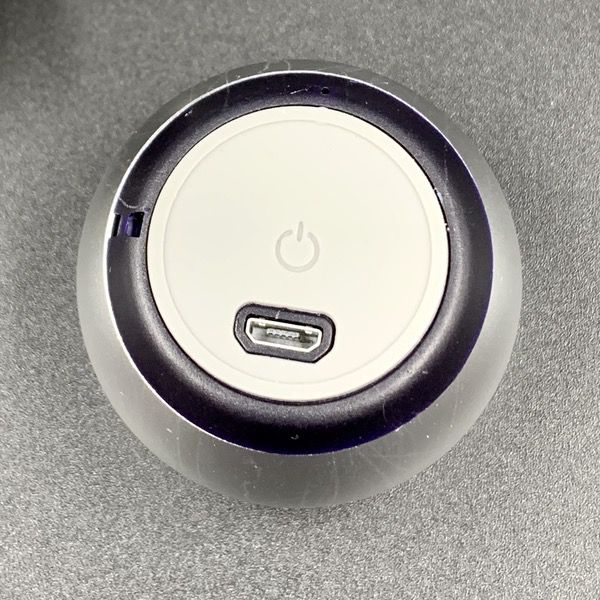 The sound quality is kind of what you would expect for a little unit like this. It's got clear sound with decent volume range, but not much in the way of depth. You won't find deep bass notes, for example. It will play your tunes and podcasts just fine, though. And it will look awesome sitting on your desk. What more could you ask for?
What I like
Detailed construction and articulation
Serious post-apocalyptic steampunk looks
Great for little kids and big kids who like to build stuff
Comes pre-assembled, but includes tools for tinkering
Mechanical. Freaking. Spider. 'Nuff said!
What needs to be improved
Speaker is pretty basic. But it's a mechanical spider, so that's OK.
Final thoughts
This is a fun little gadget that currently sits proudly on my desk. If you're a steampunk or sci-fi fan, this is a great (and functional!) gizmo to add to your collection. And kids who like to tinker will love it. Just make sure you take lots of pictures to put it back together again… MeetIDEA offers no refunds if you break it down into all of its little parts.
Price: $39.90
Where to buy: Find it on the MeetIDEA.com
Source: The sample of this product was provided by MeetIDEA.