We use affiliate links. If you buy something through the links on this page, we may earn a commission at no cost to you. Learn more.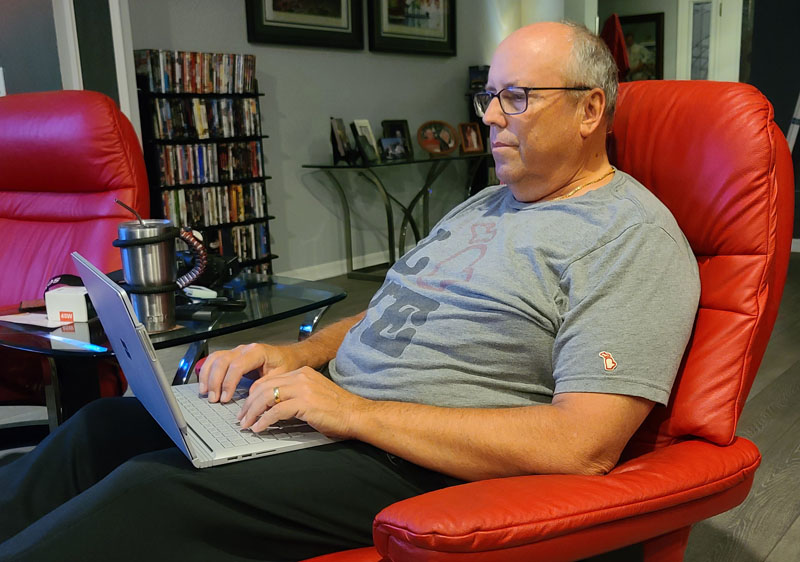 ARTICLE – Julie asked us all to do a write-up of our work-from-home tech setup. I don't work.  My wife doesn't work. Well, we did, but we retired, so we don't really have a work from home setup.  But, writing for The Gadgeteer does require some tech, and my wife and I use laptops, so I'll describe that.
We use Xfinity high-speed internet for our online access.  For connectivity, I have an eero three-node mesh network that blankets my 2,000 square foot home as well as all around the year with super-strong Wi-Fi.
Within the last year, I replaced my aging Microsoft Surface Book with a Surface Book 2 13.5″ Touch-Screen 2-in-1 laptop with an Intel Core i7 processor, 16GB RAM, and a 512GB solid-state drive. I typically use this while sitting in the living room, watching TV.
I do occasionally plug into a docking station where I have a 23″ monitor, Bluetooth keyboard, and Bluetooth mouse, but that is exceptionally rare.
My lovely wife recently upgraded to a Lenovo Yoga 7i 2-in-1 laptop with a 15.6″ touch screen,  Intel Evo Platform Core i7,  12GB RAM, and a 512GB solid-state drive.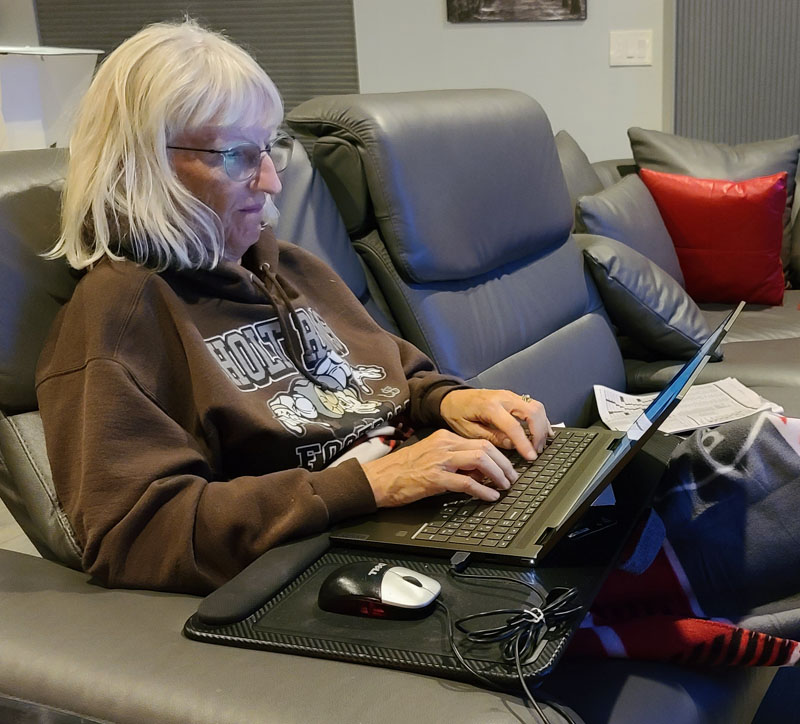 She prefers an actual mouse, so she has a USB mouse and uses a lap desk to hold everything. When we need to print, we print to our wireless Canon MF731C color laser printer.
When Gadgeteering, I am required to take product photographs. I use an Emart 14″ x 16″ photography tabletop lightbox to give me nice light. It is USB-powered and I use the battery pack I received when I reviewed the MOS Blackpack Grande to provide the juice.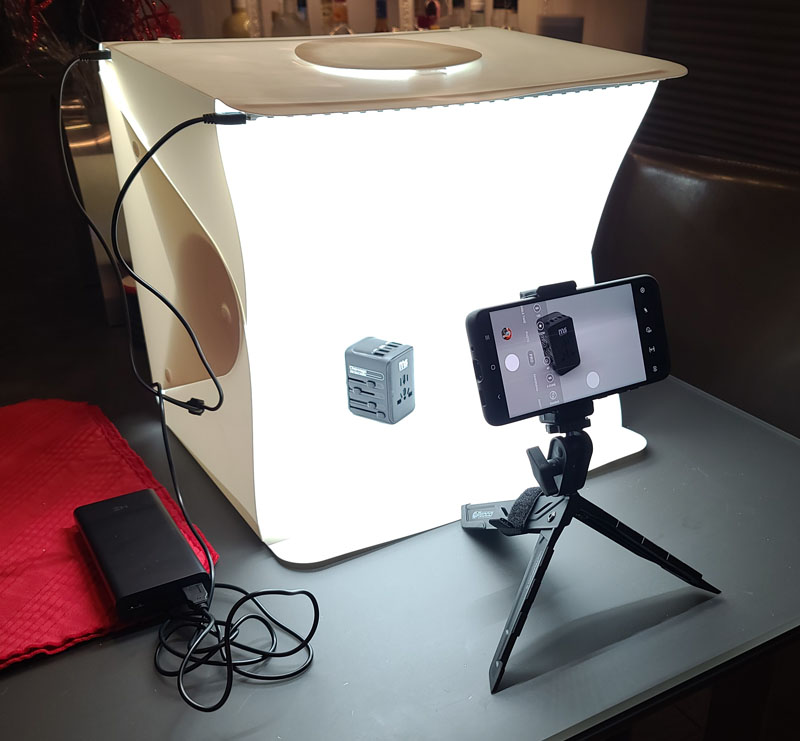 My wife and I have Samsung Galaxy S20 Ultra smartphones.  I typically use mine for all Gadgeteer photography.  When I need to support the phone, I use the Pedco Ultrapod 3 to hold the phone. If I need the phone in the photo, then I use either a DJI Osmo Action camera or my Sony RX10-IV to capture the image.
To back up everything all my files are stored on a Drobo 5N2 storage robot with a little over 5TB of online storage.
That sums up the tech I use on a regular basis to get my Gadgeteer work done as well as daily email and social media activity.
Check out the rest of our team's WFH setups.