We use affiliate links. If you buy something through the links on this page, we may earn a commission at no cost to you. Learn more.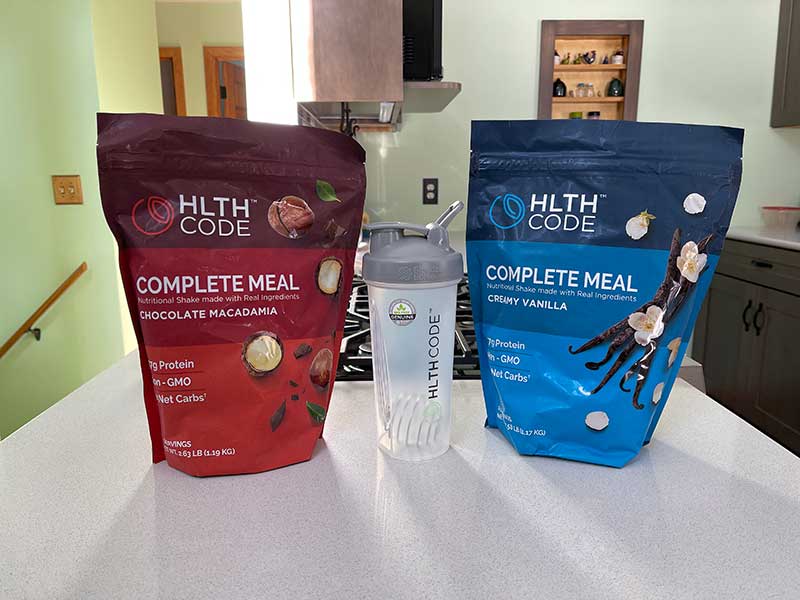 REVIEW – I'm always on the lookout for ways to make more time in the day. One way to do that is to skip meals because preparing food is time-consuming both in the prep, eating, and clean up. One way to get back the bulk of that time without starving is to switch things up with meal replacement shakes that are not only quick to prepare but are healthy too. The latest meal replacement shake that I've been testing (and tasting) is the Complete Meal from HLTH CODE. Let's take a look.
What is it?
HLTH CODE Complete Meals are meal shake powdered mixes that come in a pouch and are available in two flavors: Chocolate Macadamia and Creamy Vanilla.
A little background on me
I've reviewed quite a few meal replacement shake mixes in the past, but HLTH CODE has all of those other shakes beat in one important way… HLTH CODE Complete Meals are keto-friendly. If you're not familiar with keto, it's a diet that is very low in carbs and high in fat. If you're a pre-diabetic like me, too many carbs will spike my blood glucose, and day after day of spikes will eventually cause my pre-diabetes to turn into full-blown diabetes. That's something I do not ever want to happen because my mother died at age 58 (only 2 years older than I am right now) from complications due to not properly managing her diabetes.
Recently (thanks to COVID), my work from home lifestyle enabled me to eat more junk than I would if I were going into the office each day. Months of junk food caused my A1C level (a 3 month average of blood glucose readings) to go up from 5.7 to 5.9. Since an upward A1C trend is definitely not a good thing, I have buckled down and have been searching out low carb and keto-friendly foods to keep my blood sugar from spiking after meals. I track my blood sugar level using the FreeStyle Libre 14-day blood glucose sensor that was prescribed for me by my doctor.
Ingredients and nutrition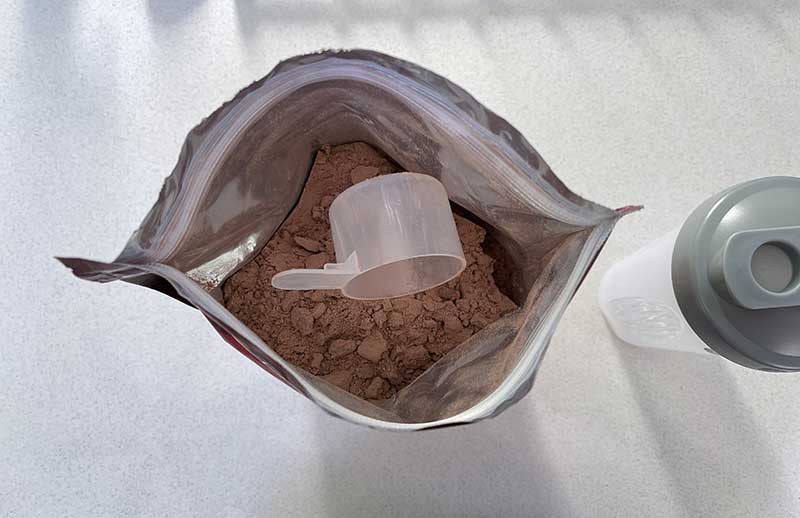 HLTH CODE Complete Meals come in two flavors and they sent me both to try. I started with the Chocolate Macadamia.
Each bag of the powdered mix contains enough of the mix to make 15 meals that are 400 calories each.
HLTH CODE emphasizes that this isn't a snack shake, it's a fully balanced meal with enough calories, fats, protein, and vitamins to keep you satisfied until your next meal.
Each serving contains 27 grams of protein from whey, egg whites, and hydrolyzed grass-fed collagen. If you're wondering about collagen, I think that's a great addition to this mix because collagen is good for your skin, bones, and joints.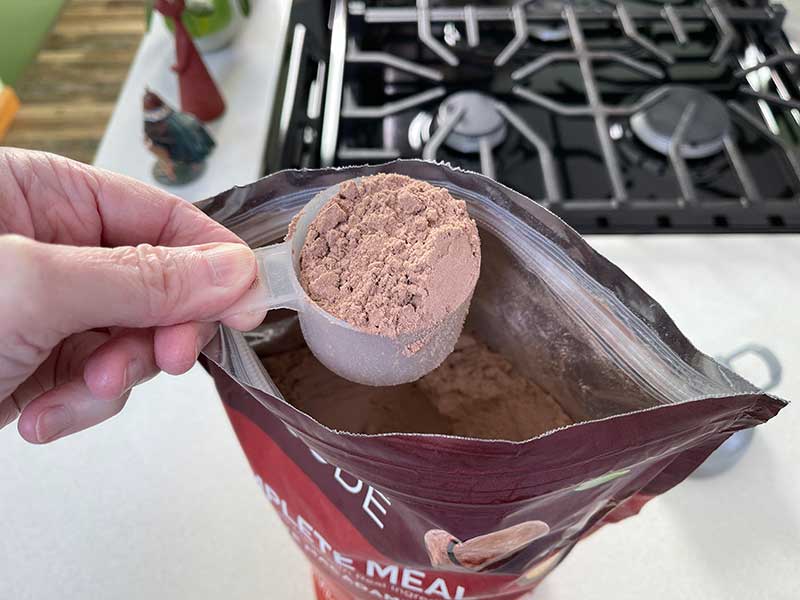 Preparing the Complete Meal is quick and easy. Just put 2 scoops of the powdered mix in a shaker bottle with 8 ounces of cold water. Shake, and drink.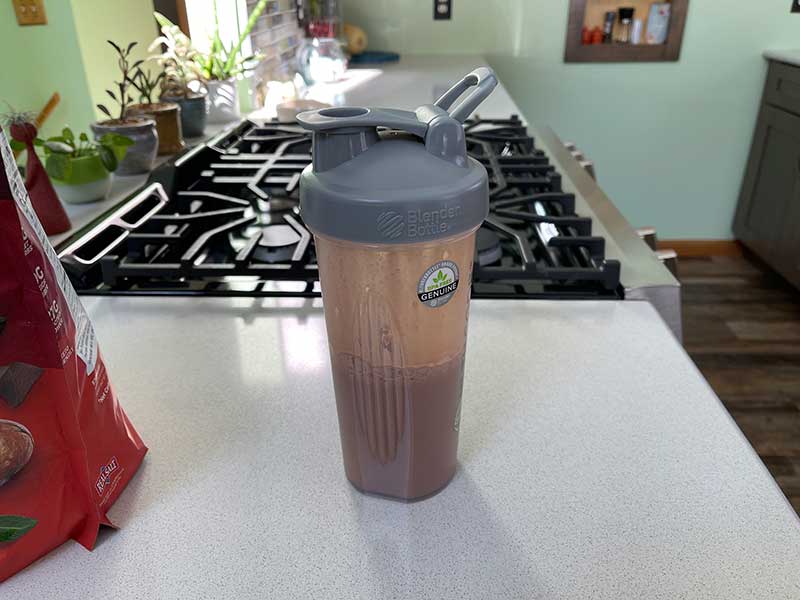 It mixes really well with no grit or clumps. The Chocolate Macadamia flavor is smooth, creamy, and chocolatey without being too sweet. It's kinda like grownup chocolate milk but without all the sugar. I really enjoyed it and didn't have any issues with bloating or gas which can sometimes happen with some meal shakes that use other types of protein like pea protein.
I do wish that the resulting shake was more than 8 oz though because it doesn't take very long to drink and there's a feeling like you didn't consume enough for it to be a 400 calorie meal. That said, it did keep me full for about 3hrs before my growling stomach reminded me that it was time to eat again.
I tried the Vanilla flavor too and I enjoyed the taste. I prefer the chocolate though – but that's because I could eat chocolate 24/7 😉
What I like
Easy to mix, no clumps or grit
Low carb and keto-friendly
Contains vitamins
No artificial sweeteners
No soy
Made in the USA
What I'd change
Final thoughts
From the high-quality blend of ingredients and nothing artificial to the taste, and price, HLTH CODE Complete Meal meal replacement shakes are pretty awesome. Then you add the fact that they are low-carb which is a huge plus for me, and I can't recommend HLTH CODE enough. I'll definitely be buying more once my sample pouches are empty.
Price: $59.95/$4 per meal or $49.99/$3.33 meal if you subscribe
Where to buy: HLTH Code (save 15% by using discount code: GADGET) and Amazon
Source: The sample for this review was provided by HLTH Code.