We use affiliate links. If you buy something through the links on this page, we may earn a commission at no cost to you. Learn more.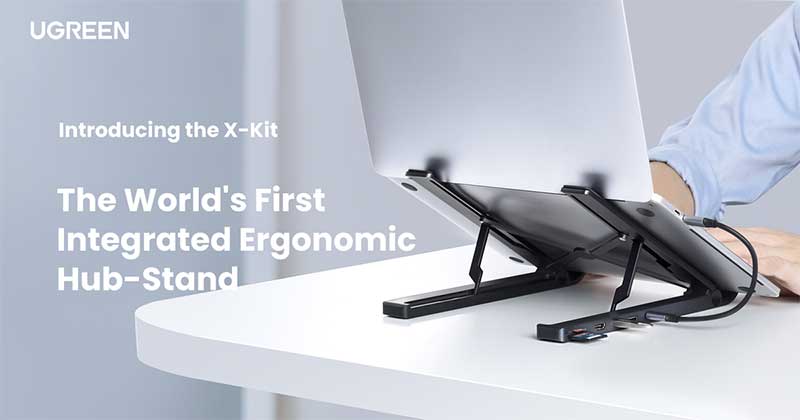 CROWDFUNDING NEWS – If your computer of choice is a laptop, then you know that they sometimes don't offer enough ports to plug in all your gear. And then there's the lack of ergonomics to consider. One product that can improve both of those issues is the UGREEN X-Kit which is currently seeking funding on Indiegogo.
What is it?
The X-Kit from UGREEN is both a high-performance 5-in-1 USB-C hub and an ultra-lightweight adjustable laptop stand that folds down for easy storage and transport.
The X-Kit is compatible with Windows laptops, Apple MacBooks, iPad Pro/Air/Mini, and Android tablets.
It includes these features:
5+4 Healthy Working Companion
With a 5-in-1 USB-C hub and a foldable laptop stand with 4 adjustable angles, you can improve productivity while maintaining a healthy posture anywhere.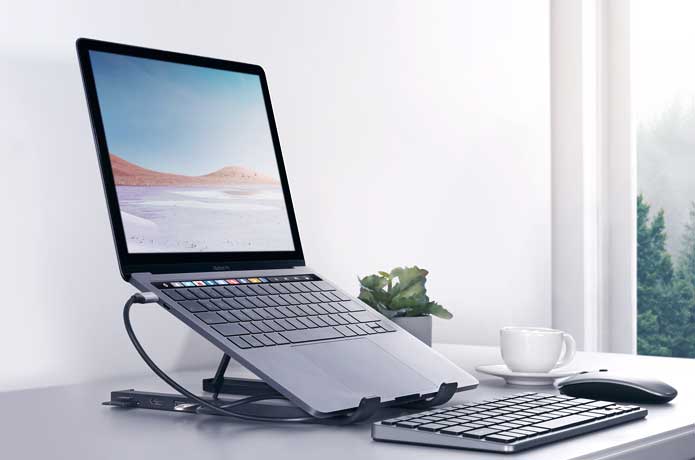 Ergonomic Design with 4 Adjustable Angles
Find your best ergo posture with 4 adjustable angles, whether you would like to read, type, take notes, draw, or use external keyboards with laptops and tablets. With the UGREEN X-Kit, feel the optimal comfort without the fatigue of your neck, arms, wrists, or eyes.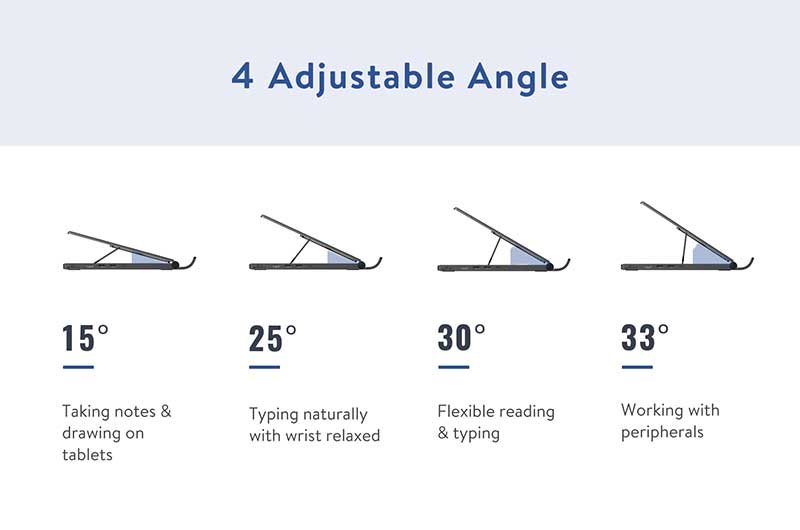 Connect All At Once with 5-in-1 USB-C Hub
Dedicated to increasing productivity, the UGREEN X-Kit integrates all the necessary ports for easier connections to all your devices for a high performance workstation at home. Working from home is now more convenient than ever before.
The 5-in-1 USB-C hub functionality provides 2*USB-A 3.0 ports, 1* 4K HDMI port, 1*SD and 1*TF card reader, and 1*USB-C data delivery.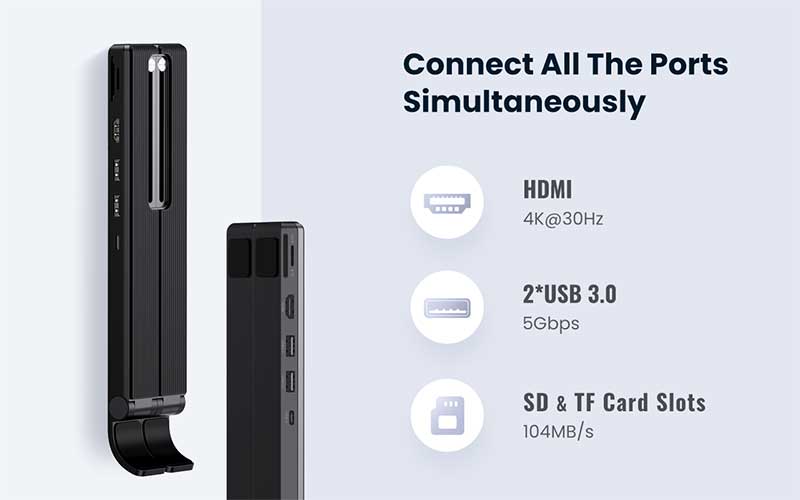 Unleash Vivid 4K HDMI Display
Enjoy a top-quality display with the X-Kit's ultra high-definition HDMI port that supports 4K 3D. No image tearing, stuttering, or jerkiness as well as fine audio and display synchronization.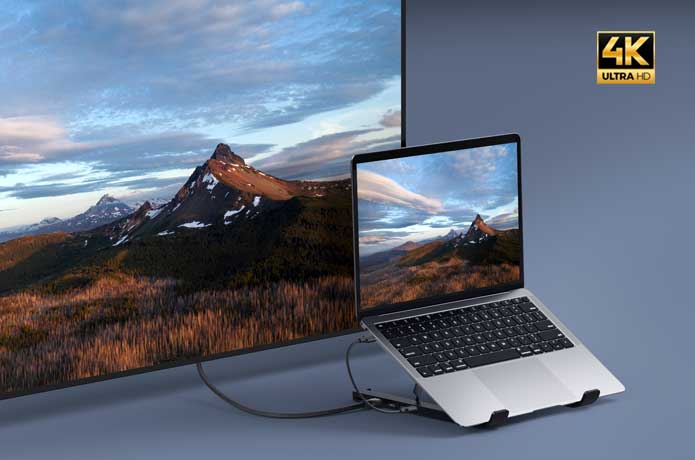 The minimal X-shaped bracing makes this stand foldable, portable, and easy to carry around. The ergonomic design offers 4 adjustable heights which help you keep good posture, minimizing neck and wrist fatigue. At only 282.9 grams, the Hub-Stand is made of aircraft-grade aluminum that is 65% lighter than the industry standard steel alloy.
Why is UGREEN making the Hub-Stand?
The COVID-19 pandemic has forced many professionals around the world to work from home. Using the UGREEN X-Kit, you can replicate the office experience right in the comfort of your own home. The Hub-Stand is also portable enough when it's folded to be the perfect companion if you are working away from home at the office.
Why do I like it?
I like this combination hub and laptop stand because it folds down into such a small package that makes it perfect for travel… whenever we can do that again! I can totally see taking this with me and my new 13 inch MacBook Pro on my next trip (Sanibel Island, I really miss you!).
Where can I find more info?
The UGREEN X-Kit campaign ends on 1/10/21 and they are working towards their funding goal. You can pre-order an X-Kit starting at $59. After the UGREEN campaign ends, rewards are estimated to start shipping in January 2021. Visit their Indiegogo page for all the details.