We use affiliate links. If you buy something through the links on this page, we may earn a commission at no cost to you. Learn more.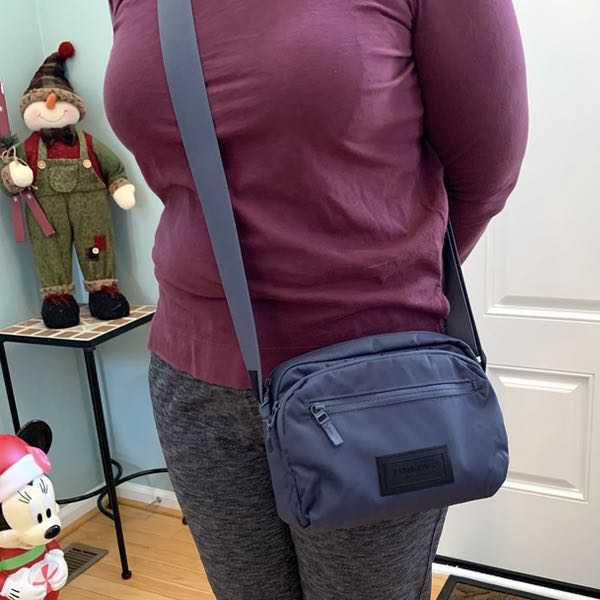 REVIEW – When people ask me for bag recommendations, Timbuk2 is always at the top of my list. This year they've compiled a handy gift guide to help you find something for everyone you may be shopping for. I've got samples of some of the new designs to check out: the Vapor Cross Body Bag, the Scheme Convertible Backpack/Briefcase, and the Project Backpack. Let's get down to it!
For the Essentials: The Vapor Cross Body Bag
The Vapor series is Timbuk2's sustainable product line, made from a pre-consumer waste recycled nylon that has a luxurious, silky smooth feel. The Vapor Cross Body Bag is built for days when you just need the essentials.
My lovely wife (above) is modeling this one for me amidst the household holiday decorating…
Measuring 9.06" by 6.69" by 2.36", this bag has two front pockets (and a key leash) for managing your smaller bits. The main compartment is roomy enough to fit a small tablet, and there's a hidden tricot-lined pocket with a magnetic closure for quick access to your phone or sunglasses.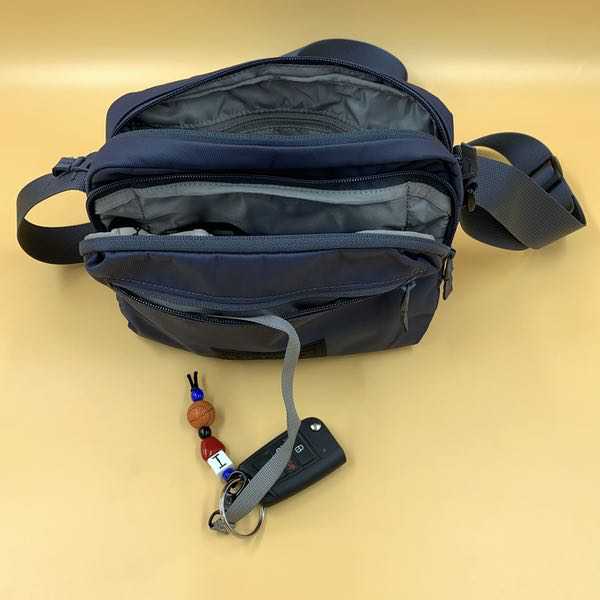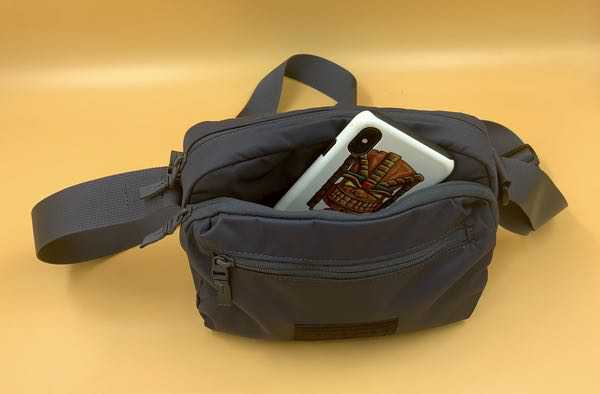 My wife stole this one the moment she saw it, and has been using it for our periodic excursions. She says it's the perfect alternative to a bulky purse. I don't think I'm getting it back.
This bag comes in three different colors (granite, black & cocoa). I've got the Granite which reads as a steel blue/grey to my eyes. See below for pricing information.
The Triple Threat: The Scheme Convertible Briefcase/Backpack
The Scheme is a business and travel multitasker. This bag starts as a roomy briefcase, but converts to an equally functional backpack. It will also do double (triple?) duty as an overnight bag, with some bonus features for the road warrior.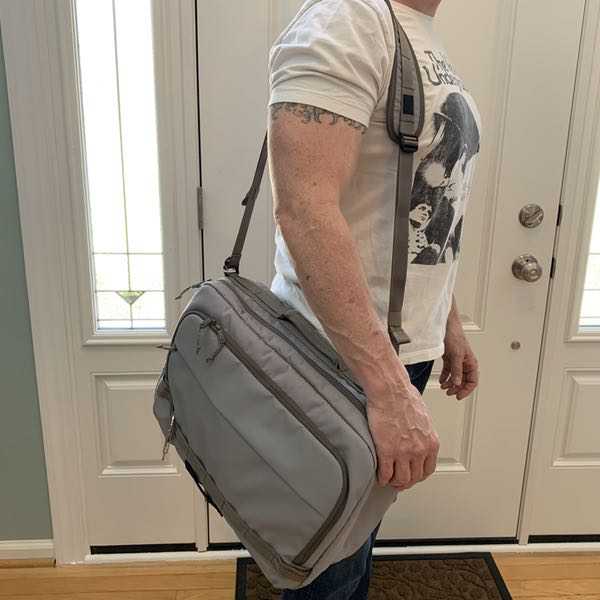 Your journey starts with a generous 25 liter capacity that employs multiple zones for organizing and separating your stuff. A zip pocket on the front stores your quick grab items, backed by an organizer panel for your work gear & accessories.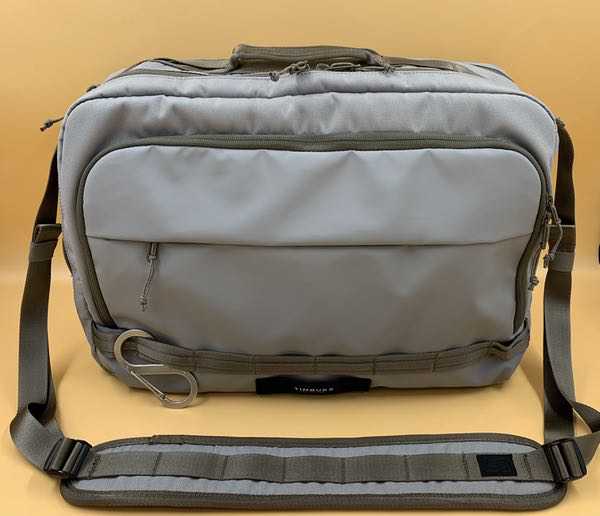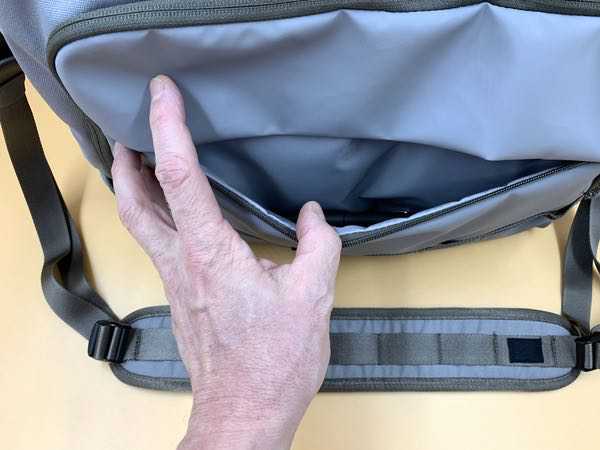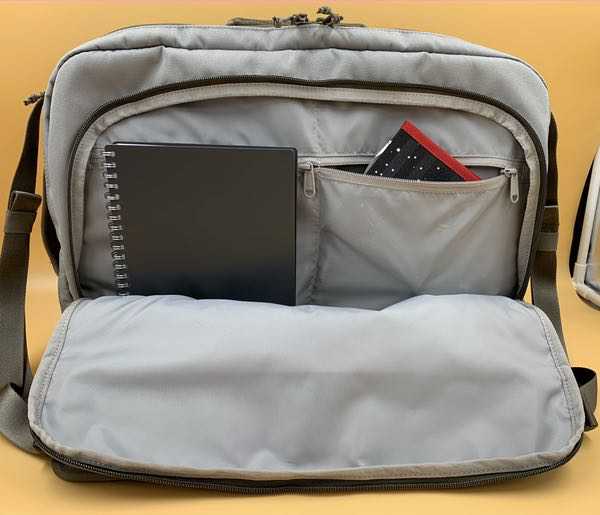 The large main compartment is perfect for stashing a change of clothes, gym gear, a jacket, or a packed lunch & hydration bottle. Two mesh sub-pockets give you extra organization.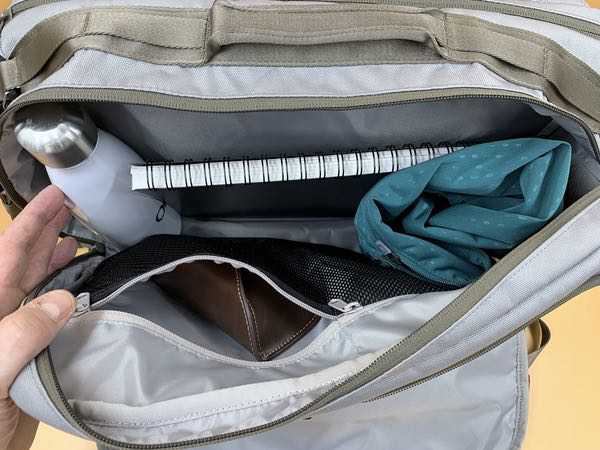 A dedicated padded compartment on the back side will take a 15" laptop, a tablet, or both. I stash a 13" MacBook Pro and a 12.9" iPad Pro with the keyboard case with room to spare.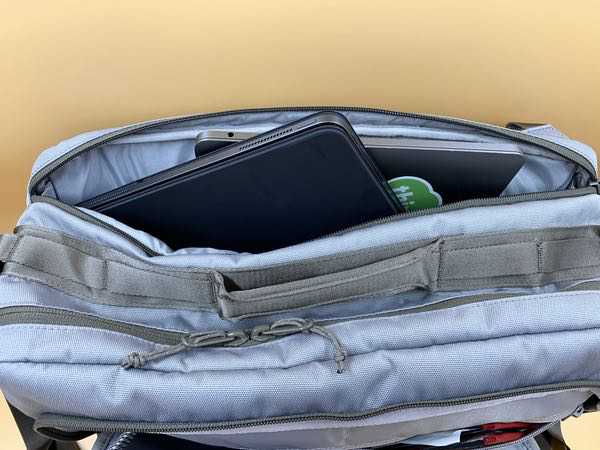 You'll get a removable shoulder strap & pad for one-shoulder carry, along with a rear dual-zip pocket that works as a luggage pass-through for airport maneuvering. There are extra fabric loops on the bag as well if you need to hang stuff. You'll see my carabiner hanging off of one in the pictures. I always carry one in case I need to clip something to my bag,
A second zip on the back panel reveals a set of fully-featured & padded backpack straps including an integrated sternum strap and collars to wrangle any extra strapping once you've adjusted for fit. You also get the ubiquitous Timbuk2 bottle opener. Don't sleep on this one; it's saved me more than once on business trips!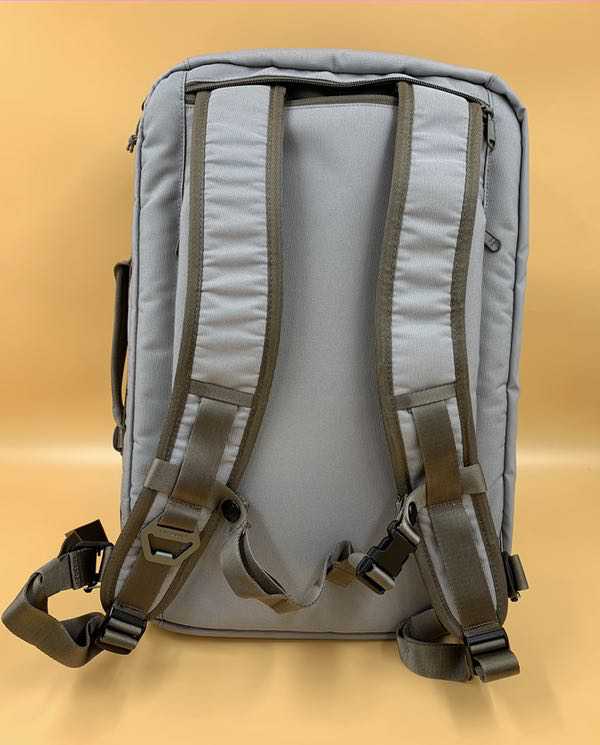 The fit in backpack mode is excellent. I'm a huge fan of the Timbuk2 harness system. It's just the right balance of padding and adjustments. I'm glad they didn't try to do a streamlined/minimalist version here given that the bag is 25 liters.
The backpack view looks great to my eyes. Sometimes these convertibles can look odd. Not this one. Note the side handle that is now a top handle in this mode.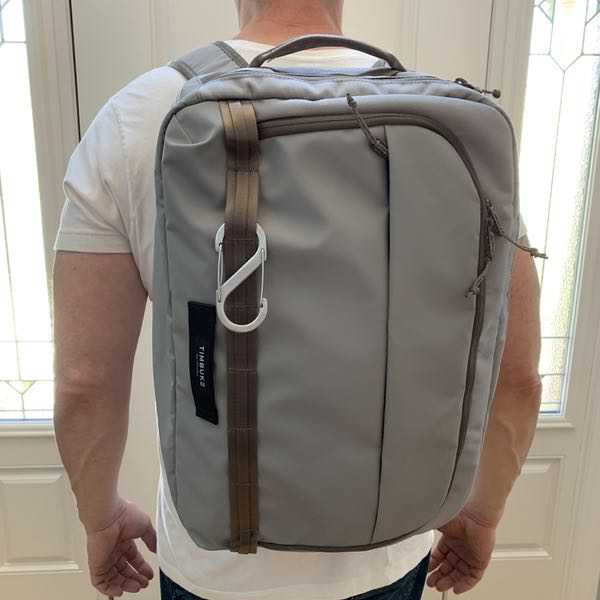 … and the side view. I'm 5'10" for reference.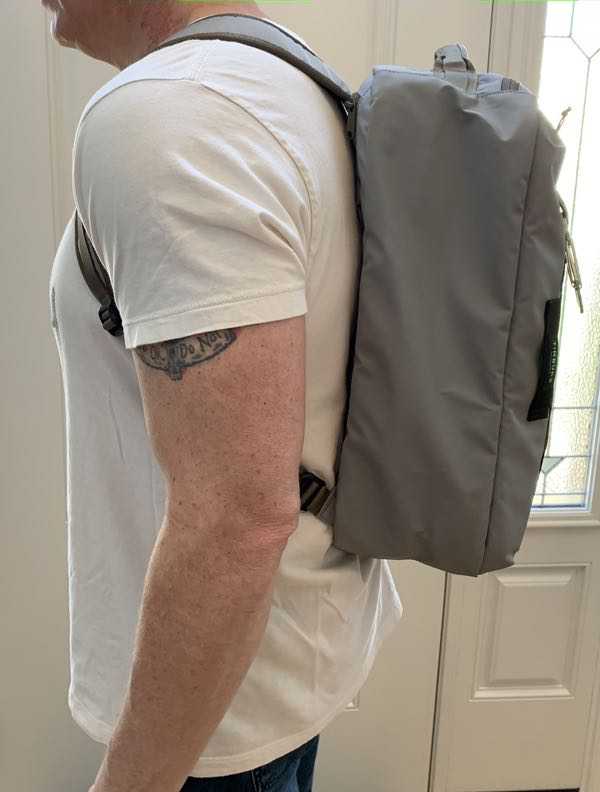 The model we're looking at here is in the Dove colorway, which is a combination of greys with taupe accents. There's an all-black version available as well, but I am feeling this color scheme. It's unique, but still very business appropriate.
This bag is a great example of how to a convertible bag right. It looks great. It's a fully-functional daily-driver briefcase. It switches seamlessly between backpack and travel functions, making no compromises in any form. If you're looking for a one-bag multitasker, this may be your jam. See below for links and pricing info.
A Smooth Operator: The Project Backpack
The Project Backpack is a whole different animal. Premium materials & finishes are coupled with a simple design that dresses up for the office and dresses down for the weekend.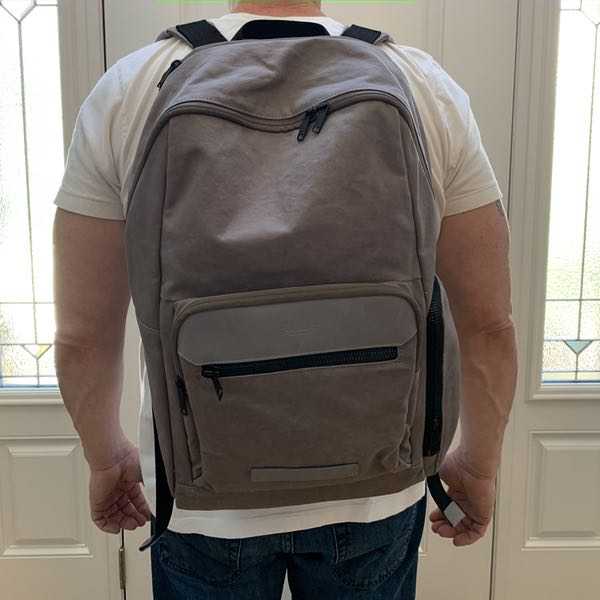 Waxed canvas is the main material, trimmed with leather accents and up-market hardware. From the strap design to the pocket arrangements, you'll find that functional/technical features you see in many Timbuk2 bags here are simplified and optimized to go with the bag's character.
I love the simple, straightforward layout in this bag. You'll find a front zip pocket (with a key leash) and an organizer panel for go-to items.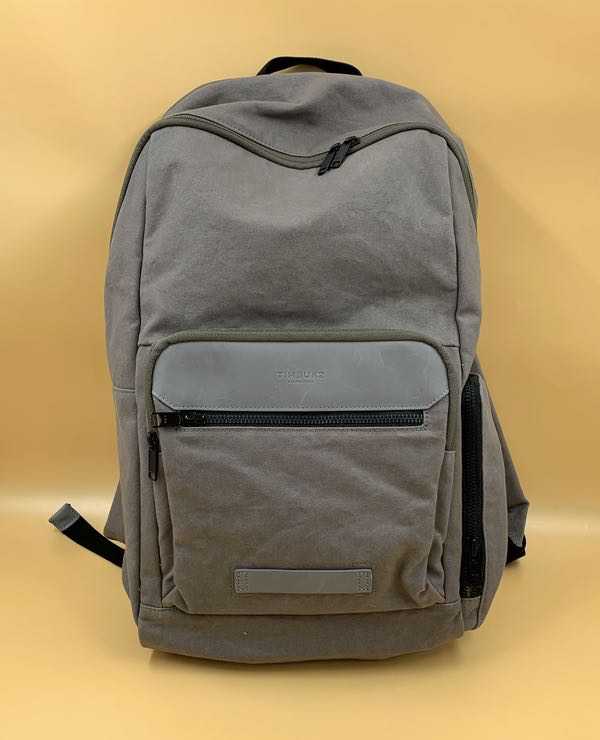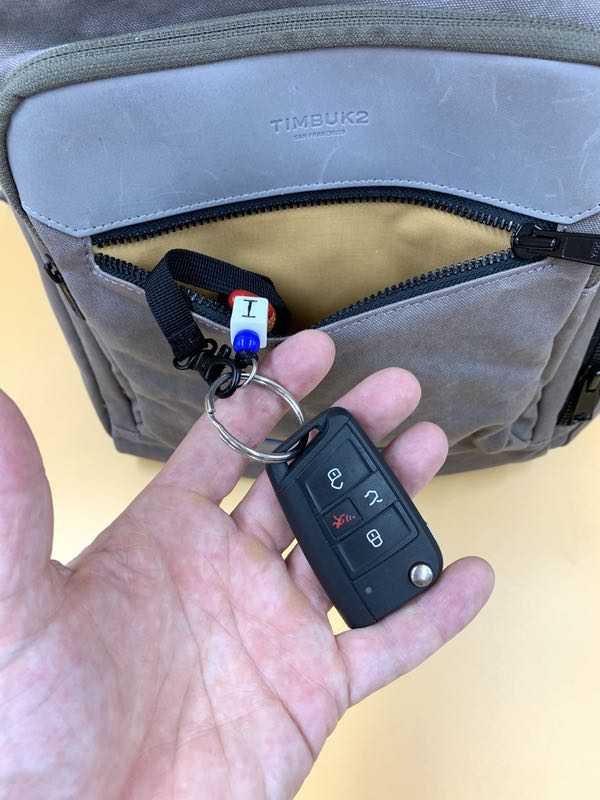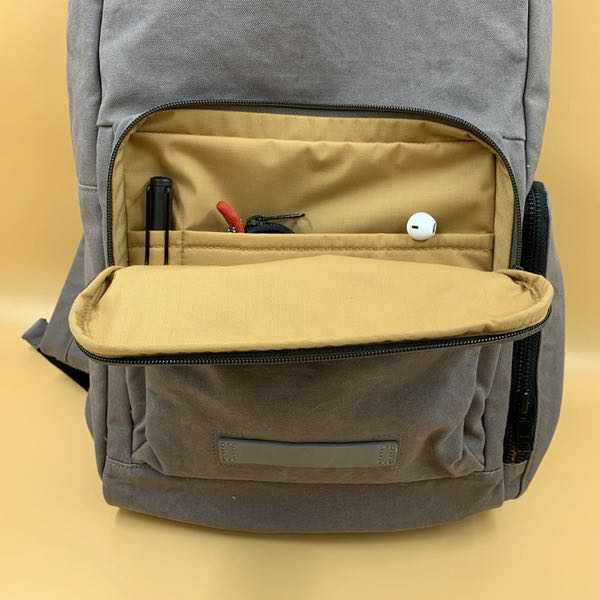 An expandable zippered side pocket will take on an umbrella, water bottle, or sunglasses case.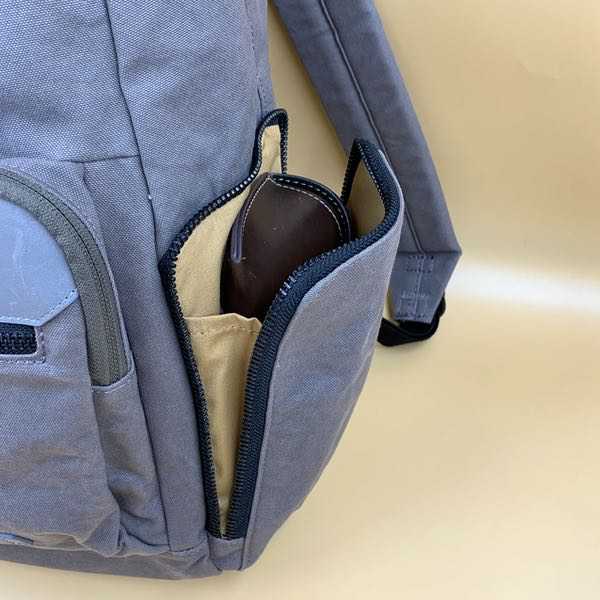 The main compartment uses a rear-angled zip that I am seeing in a lot of newer bag designs. This is a good thing for access and packing.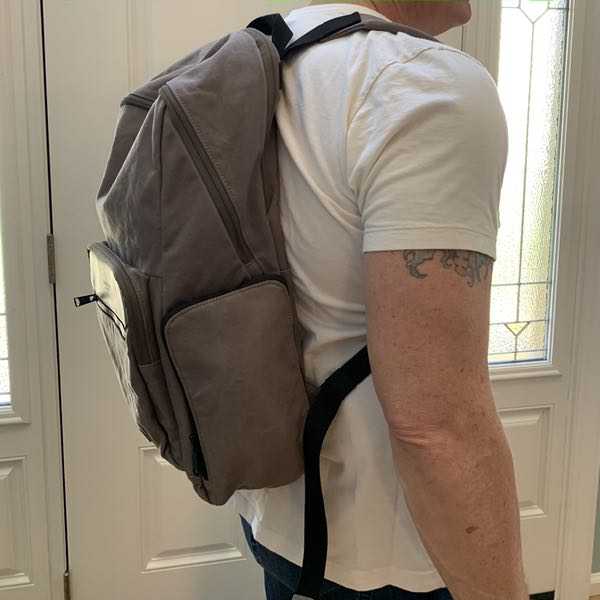 That main chamber is wide open for whatever you need, while a separate padded laptop compartment on the backside will take a 16" laptop and includes a separate tablet sleeve. At 21 liters in total capacity, it's the perfect size for the work commute or day trips.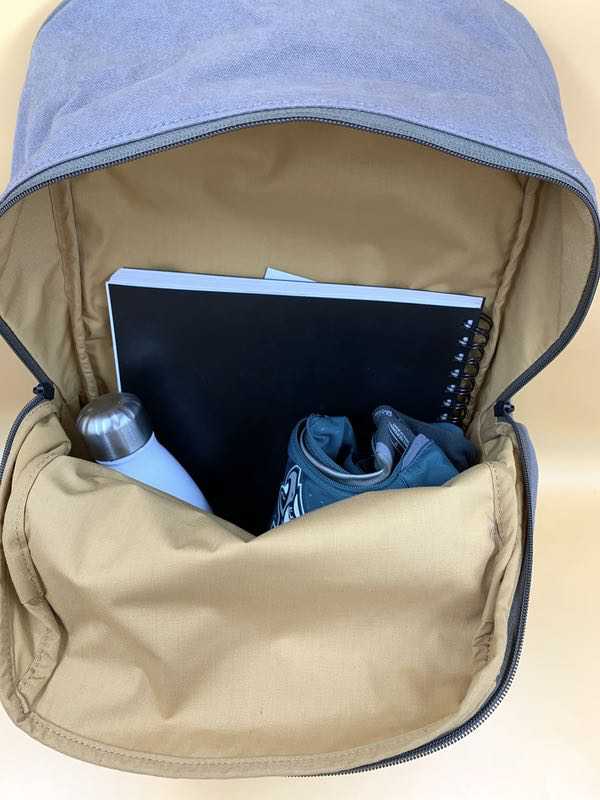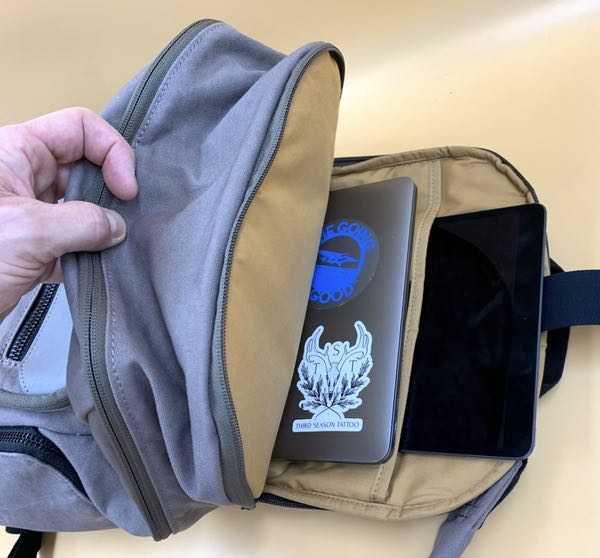 The padded shoulder straps are simple, closed loop pads with cotton fabric straps. I think they work nicely with the character of the bag, and are quite comfortable given the 21 liter sizing. You do get the Timbuk2 bottle opener. Again I say: don't underestimate the value of that little feature!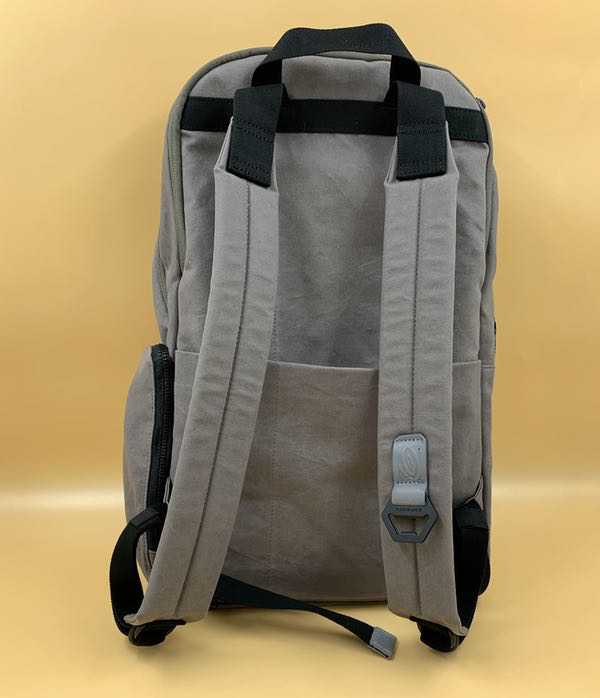 Finally, you'll find a rear pocket that can take a notebook in a pinch. The bottom is zippered so that you can use it as a luggage pass-through.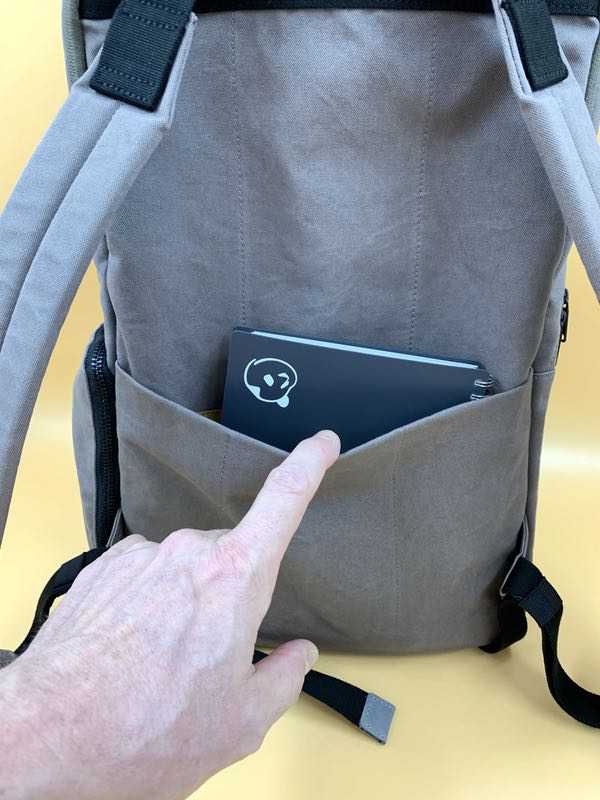 Here are the fit shots. I love the classic profile.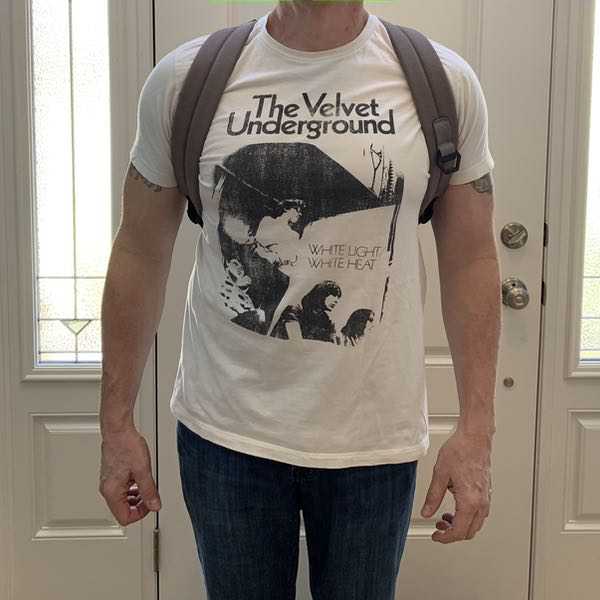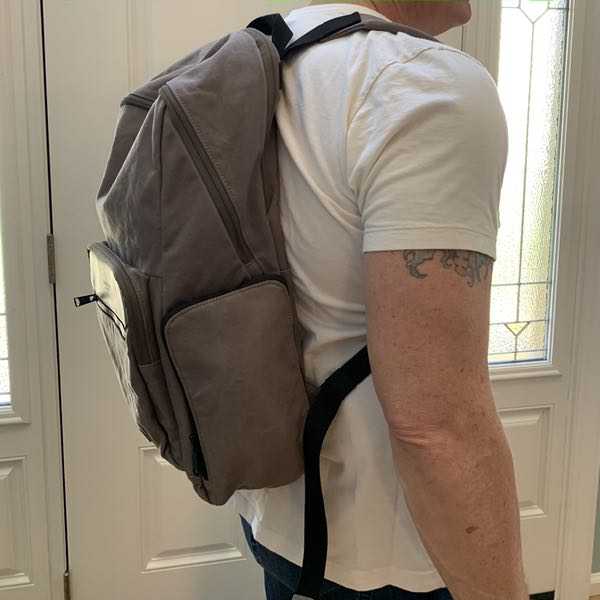 I'm feeling the understated vibe of the Project Backpack. The simple design is very easy to live with, but the upscale materials make it a strong style choice. It just looks good and does all the basics right.
The Project Backpack comes in three distinct colorways. Mine is the Cocoa brown, which I really like with that bright tan lining. There's a Scout green and a classic black colorway available as well. See below for links and purchasing information.
Final thoughts
I always recommend Timbuk2 to friends and family. Not only do they make innovative & budget-friendly bags for just about every use case, but they back every bag with a lifetime warranty. I have more Timbuk2 bags in my personal collection than any other bag maker.
I've highlighted a couple of designs here, but do swing over to the Timbuk2 2020 Holiday Gift Guide to see more suggestions organized with a friendly personality-based index to match the perfect bag to the perfect person on your list.
Here are the specific links to the items reviewed in this article:
The Vapor Cross Body Bag (list price: $79)
Scheme Convertible Briefcase/Backpack (list price: $129)
Project Backpack (list price: $229)
You will also find two other items I reviewed earlier this year on the gift guide:
The Stash Messenger Bag (list price $179). My favorite messenger bag – click here for my review!
The Lane Commuter Pack (list price $179). An excellent weatherproof laptop commuter pack – click here for my review!
If you're shopping Timbuk2, you should also keep an eye out for special offers. Timbuk2 posts regular specials and sales at this time of year with great discounts. Happy hunting!
Where to buy: Timbuk2's web site is the place to go.
Source: The sample of this product was provided by Timbuk2.