We use affiliate links. If you buy something through the links on this page, we may earn a commission at no cost to you. Learn more.

NEWS – Drones are invading the golfing world!  Michael Jordan, arguably the greatest basketball player of all time, is also an avid golfer.  Jordan opened a new golf course,  The Grove XXIII golf course in Hobe Sound, Florida.  Being "Air Jordan", you wouldn't expect to have to stop at the clubhouse at the turn or wait for the beer cart, would you?  Nope – at The Grove XXIII, 23 was Jordan's jersey number, in case you weren't aware, you can call in the refreshments by air via a fleet of delivery drones.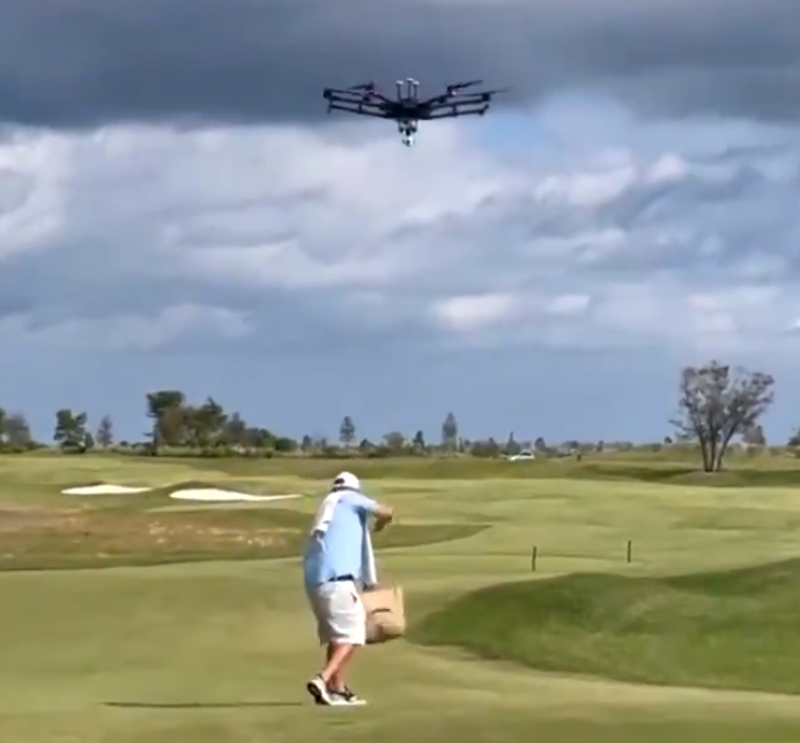 They can deliver food as well as drinks anywhere on the course.
The course, opened in the fall of 2019, is ultra-exclusive with only 75 current members.  Still, if this model pans out, I'll bet we see more courses adopting this type of delivery.  I can't wait for the day I can make a call – "Two beers and a couple of dogs to the 6th green, please!"  Two minutes later – buzzzzz…
You can read more about it and see some videos of the delivery action at Golf.com.