We use affiliate links. If you buy something through the links on this page, we may earn a commission at no cost to you. Learn more.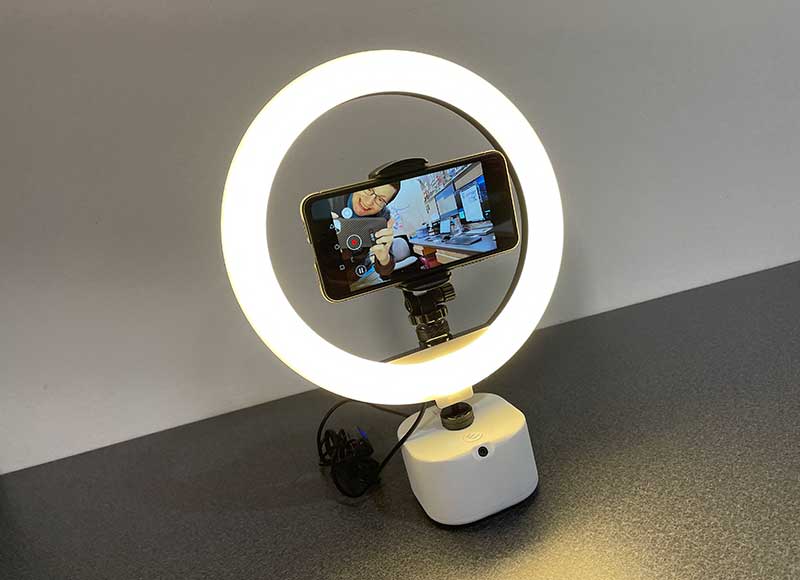 REVIEW – If you enjoy creating video content, you know that unless you are lucky enough to have your own dedicated camera person who can follow you around, you will have to remain in one place while you are being recorded. But there's an inexpensive solution to that problem. Follow by Edgee lets you be untethered while you're being recorded. Let's take a look.
What is it?
Follow is an AI-powered auto-tracking phone mount that you can use while capturing video, Zoom calls, Facetime, and more.
What's in the box?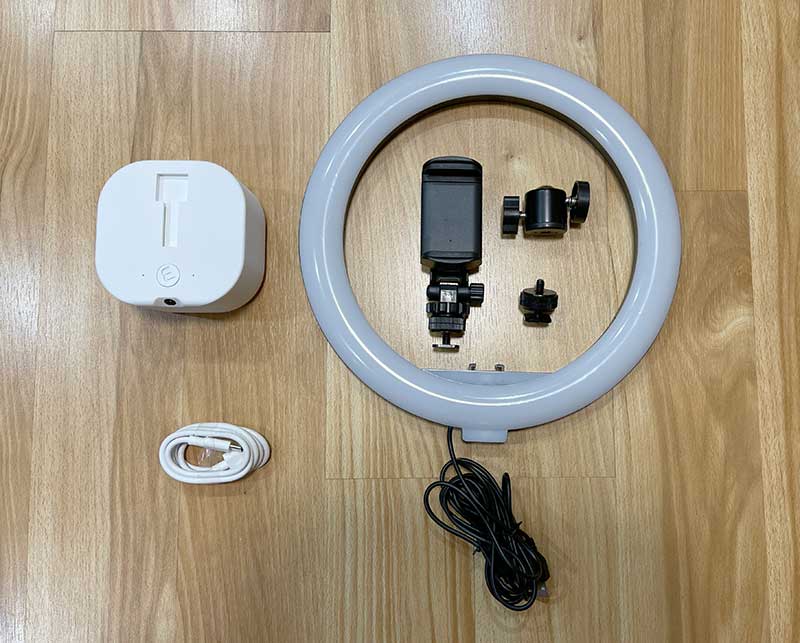 Follow
Ring light
Phone mount
Cold shoe threaded mount
Ball socket adapter mount
Design and features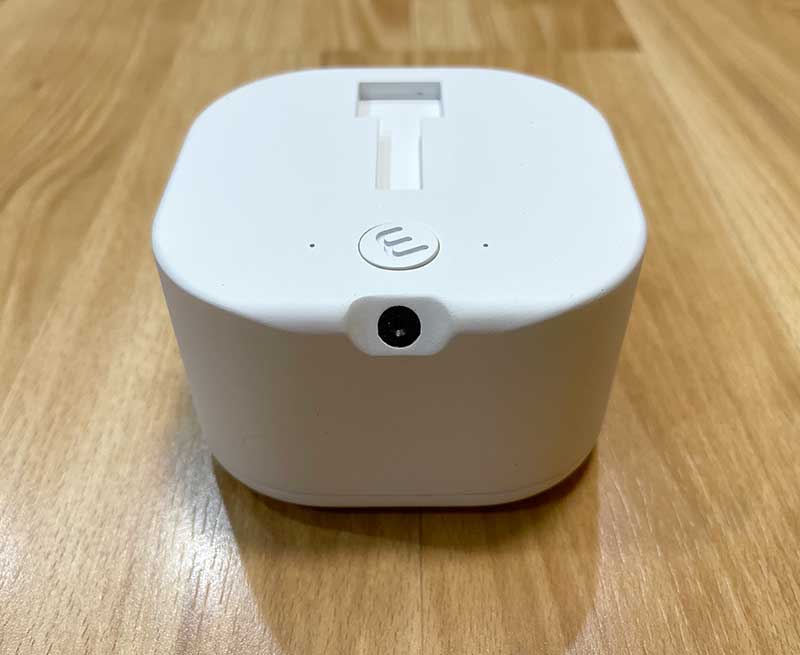 The main part of the Follow system is the base which has a power button on the top, status LEDs on either side of the button, a slot for the LED ring light, or a cold shoe for a phone mount or camera. It can handle up to 7 lbs. There's also a sensor on the front that allows the unit to rotate on its base to follow you as you move.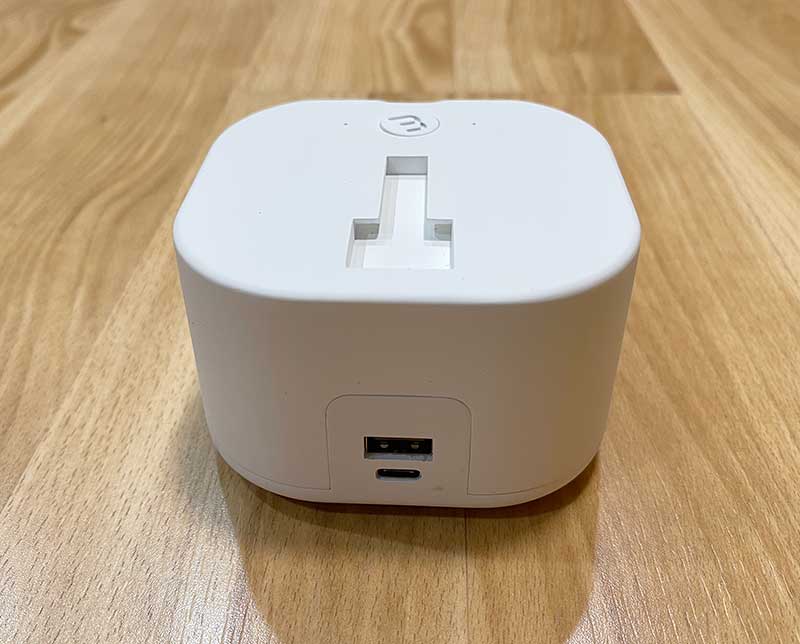 The back of the base has a USB-C port that powers the base and a USB A port that you can use to power a phone or other device that you attach to the base.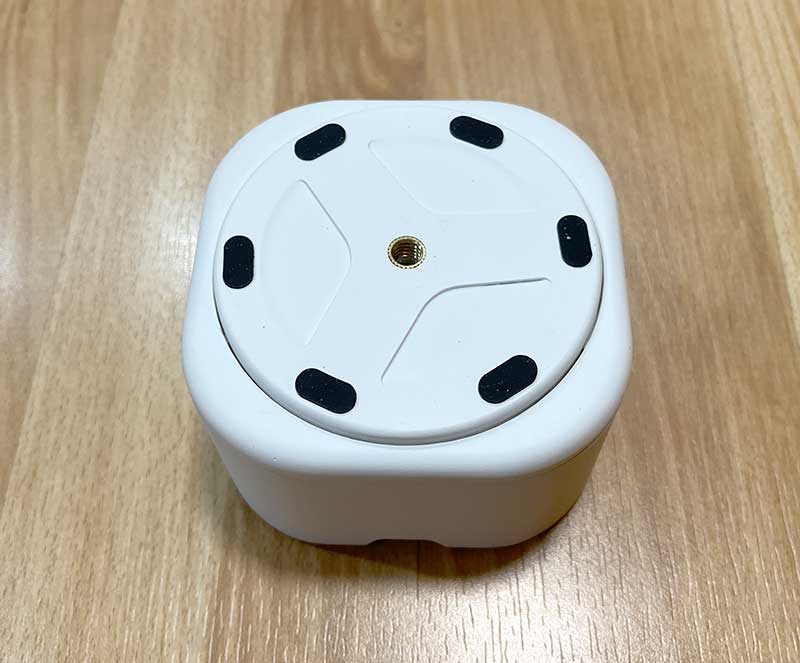 On the bottom of the Follow is a threaded socket for a tripod.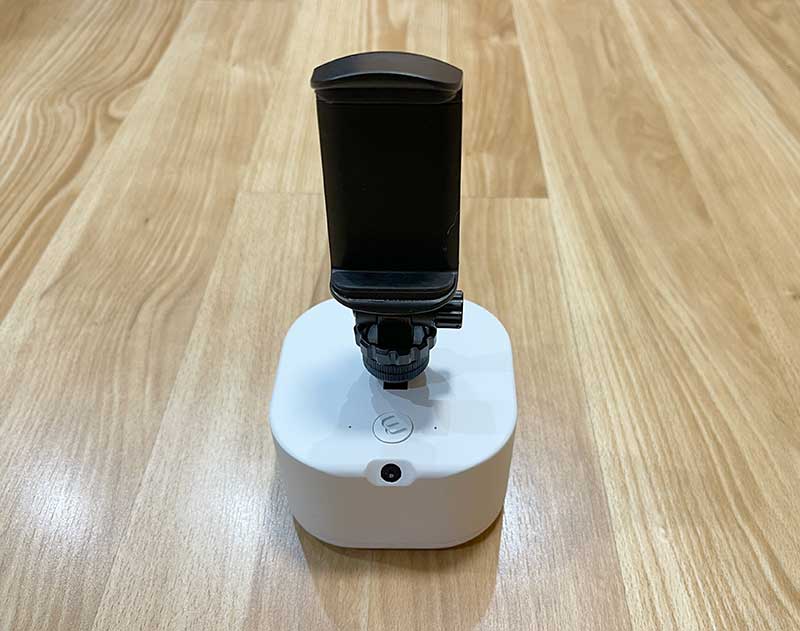 Follow comes with a phone holder cold shoe that slides into the slot on the top of the base.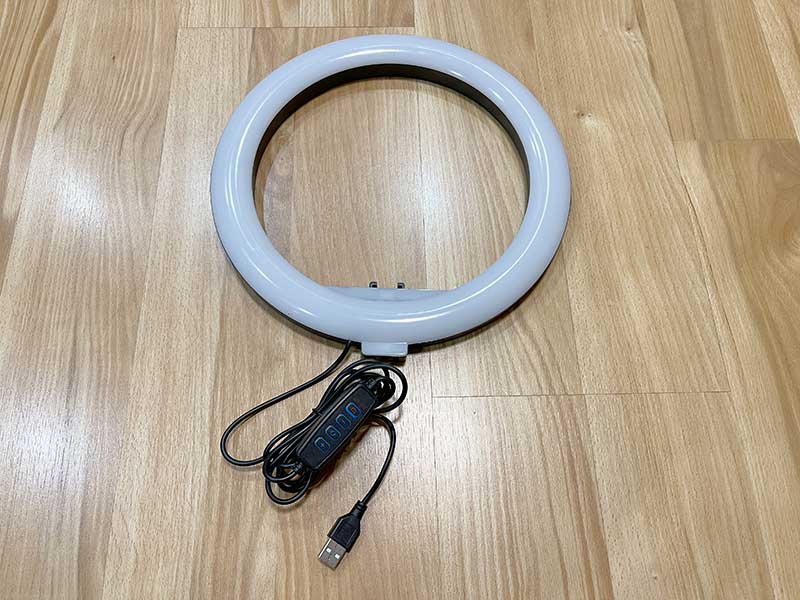 There's also an optional LED ring light that has an inline controller and a built-in cold shoe.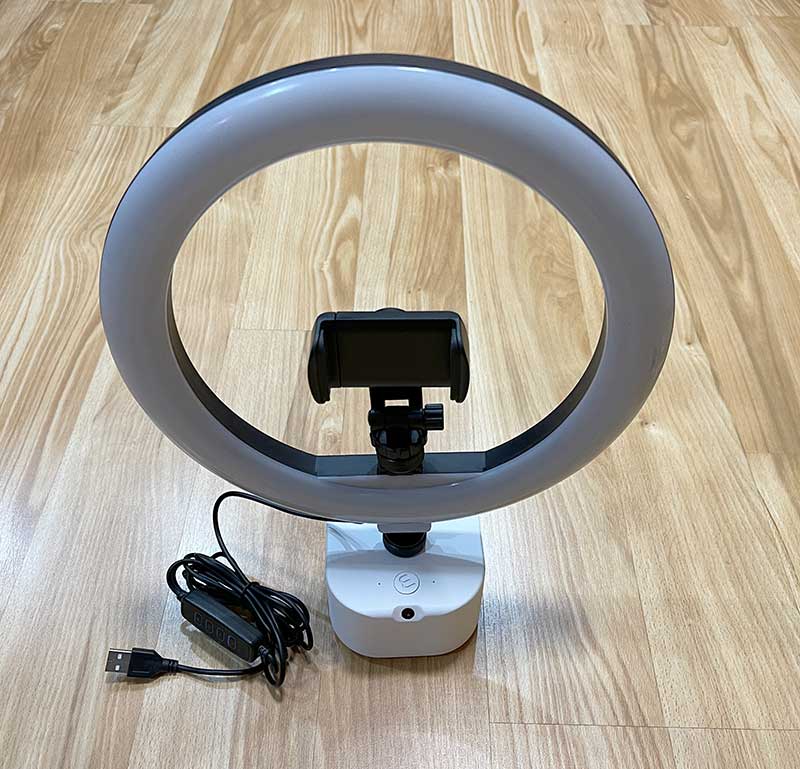 You can attach the LED ring light to the Follow base and then attach the phone mount to the cold shoe on the ring light. Follow also comes with a ball joint adapter that you can insert between the mounts so you can then change the angle of the attached accessory.
How do you use it?
Mount your camera on the Follow, turn it on and that's all it takes. It doesn't require an app, pairing with Bluetooth or WiFi. The tracking feature is completely automatic and there are no settings or adjustments that can be made.
Follow can track a face from 10 cm to 5 meters depending on how large the face is (ha!). In my testing, I found that the range worked the best at about 4-6 feet before it stopped tracking me. I guess my face is too small! 😉
See it in action
I did notice after testing the Follow that if you use the optional ring light, and move around a lot when you're recording video, that the ring light rattles and it might be noticeable in the audio of your video. Just something to be aware of.
What I like
Easy to use, no app, WiFi, Bluetooth, or other special setup is required
Tripod mountable
Can be used with phones, cameras, etc.
Affordable
What I'd change
Include a user manual in the box
Improve the ring light – it feels cheap and rattles
Final thoughts
Shooting video alone can be challenging if you want to move around. Follow is an easy way to add an auto-tracking tool to your video gear toolbox. Add the fact that it's only $30 ($50 if you include the ring light) and it's not a huge expense for a virtual cameraman!
Price: $29.99 + $10.99 for the optional ring light
Where to buy: Edgee
Source: The sample for this review was provided by Edgee.