We use affiliate links. If you buy something through the links on this page, we may earn a commission at no cost to you. Learn more.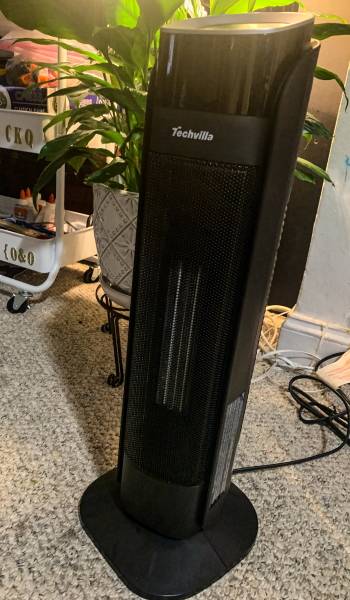 REVIEW – When it comes to my family, it seems like every member has a different heat/cold tolerance and that we can hardly ever agree on what temperature feels comfortable. For this reason, we tend to use several personal heating or cooling items so that we can each remain comfortable without adversely affecting each other. During the cold-weather season, a personal heater that would be enough for one room and not requiring the heat to be turned up for the entire home is a must. Let's see if this Techvilla Oscillating Ceramic Heater is a nice addition to my home
What is it?
The Techvilla Oscillating Ceramic Heater is a 1500W PTC Ceramic Space Heater with a Digital Thermostat. It is lightweight and portable and includes features like fast heating, oscillation and it boasts Overheat & Tip-over Protection. There is a LED Display on the front and a Remote Control is included.
What's in the box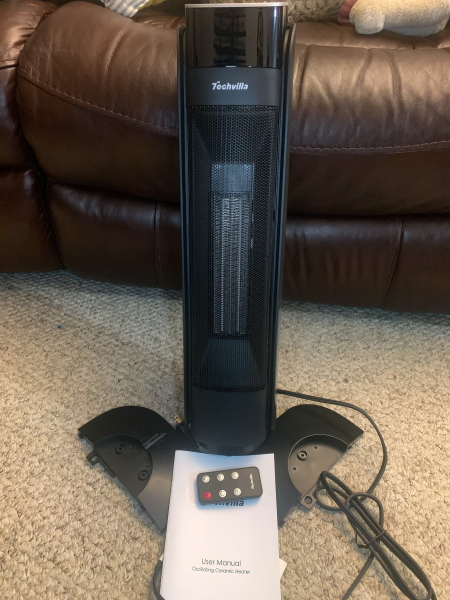 1 x Techvilla Oscillating Ceramic Heater
1 x Remote Control
1 x User Manual
Design and features

Features
LED Digital Thermostat: The space heater is designed with ECO (thermostat mode) which will adjust the power between 1500 W and 900 W according to the setting value and room temperature.
Instant & Efficient Heating: This PTC Ceramic Heater with maximum 1500W power provides instant and efficient heat for you in the chilling Winter.
Wide Angle Oscillation: The tower heater oscillates up to 65° from side to side which can distribute warmth effectively to your room.
Multiple Safety System: The portable space heater made of flame-retardant material equips with multiple safety systems including overheating protection, tip-over protection, and auto-off to safeguard the security of you and your family.
User-Friendly Heater: this electric space heater is small in size and its handle makes it a handy space heater. With a remote, you can control it easily.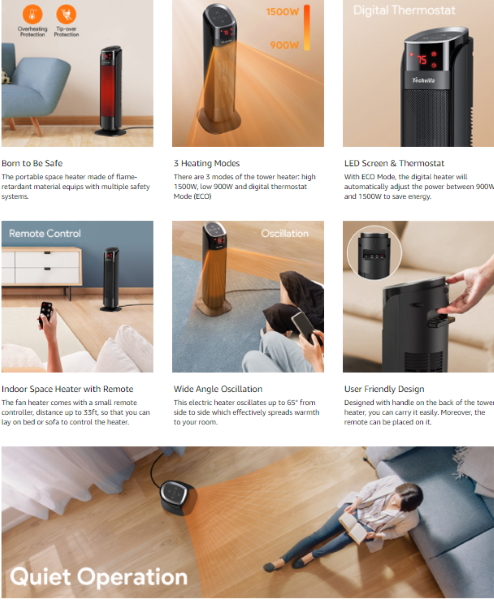 The front of the heater is sleek, with a metal mesh over the heating element. At the top, there is an LED display. The back is also vented, and on the top, there is a handle and a place to store the remote.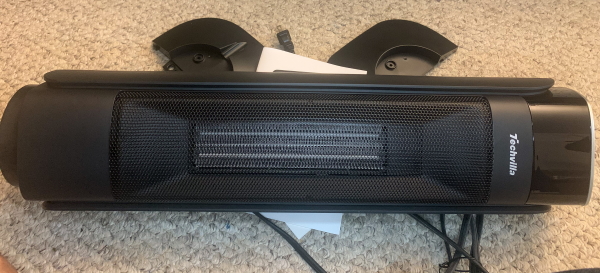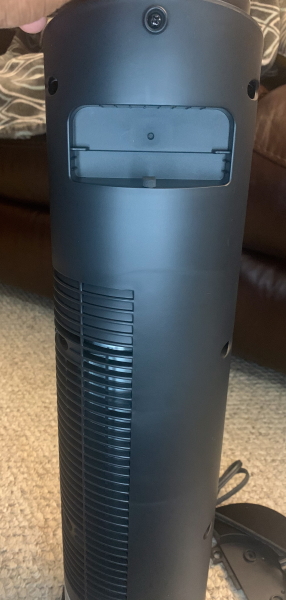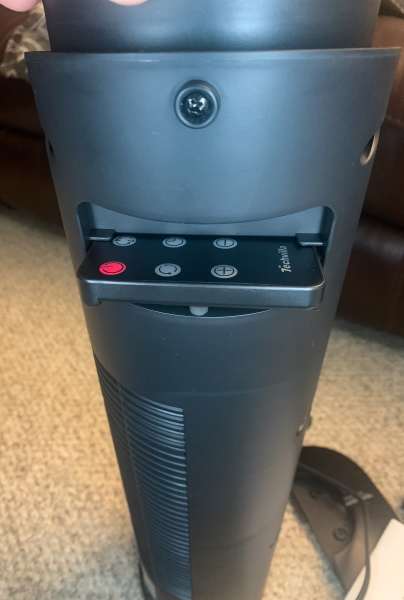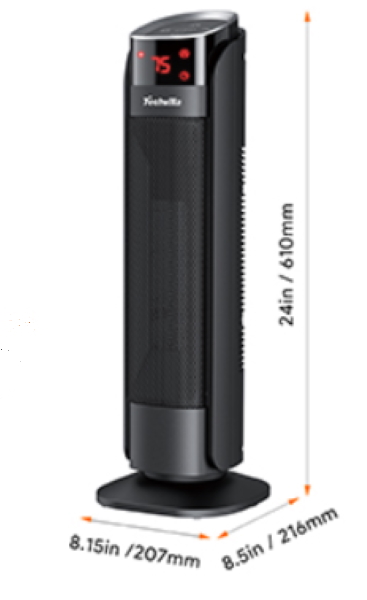 On top of the heater, there are manual controls. The bottom comes with the base detached and there screws partially screwed in that you remove and use to screw in the base.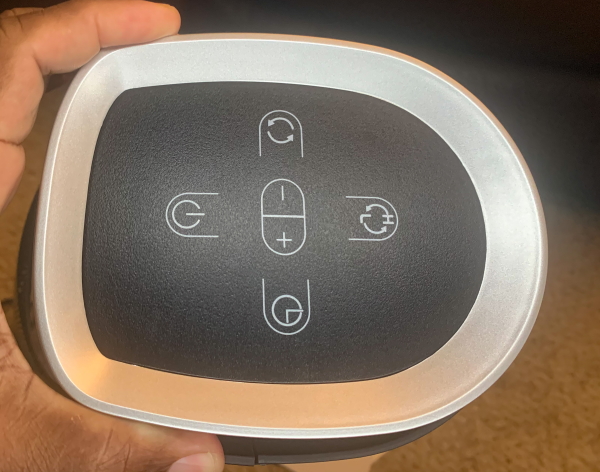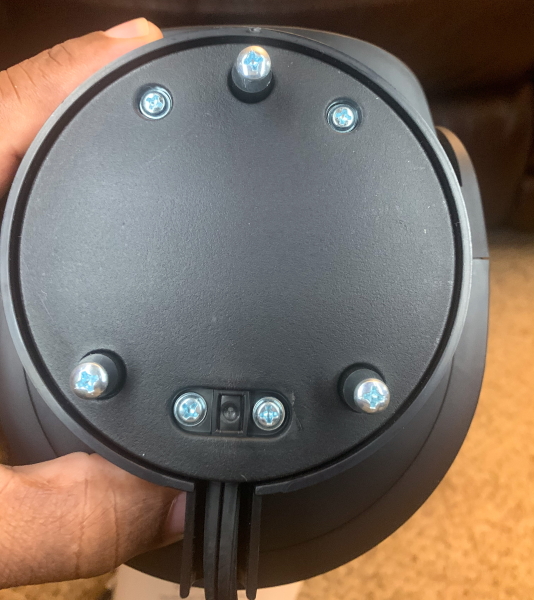 A Remote Control is included. It can be used to control all of the functions of the heater.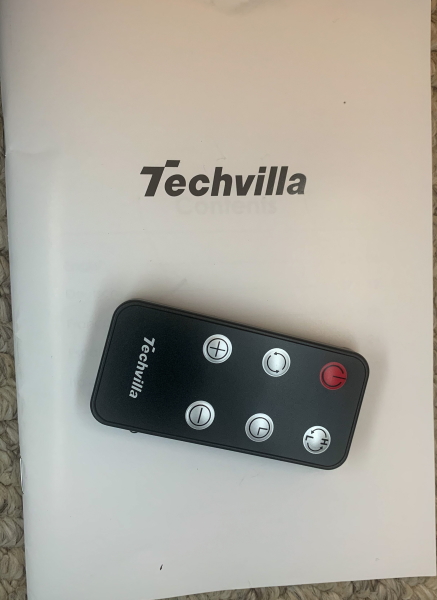 Performance
Out of the box, you only need to attach the base to the heater and plug it in, and you are ready to go.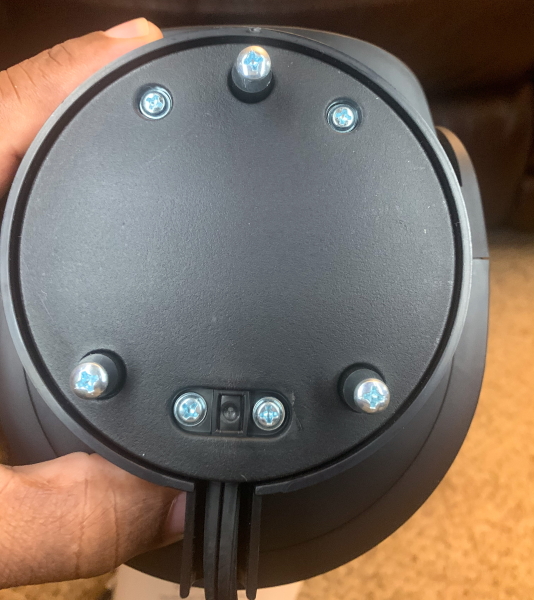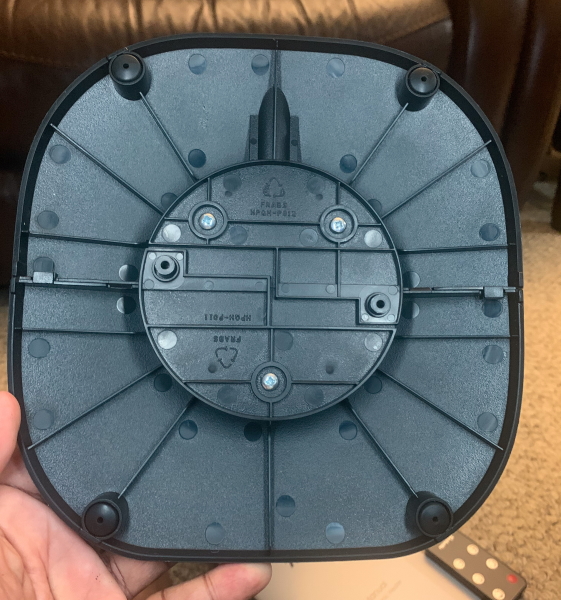 There is a battery cover on the back of the remote that slides on and off. The remote requires 2 AAA batteries (Not included).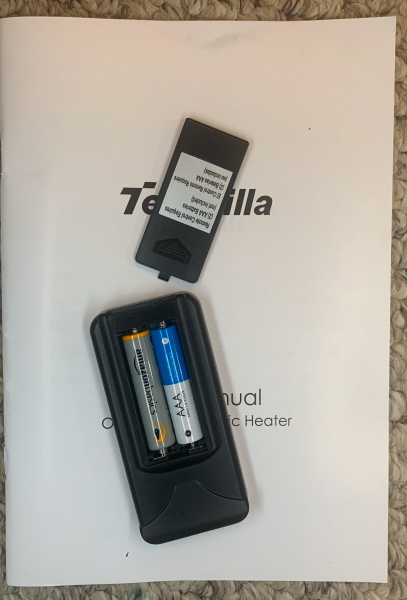 On top of the heater, there is an LED display that shows the temperature, timer, heater level, etc. The heater can also be set to oscillate back and forth.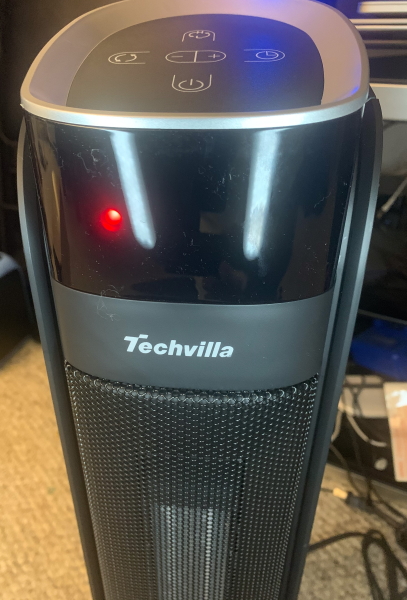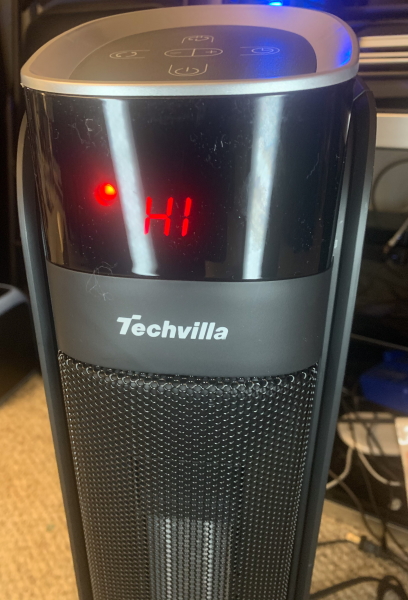 The short video below shows the heater in action:
This heater sets up very easily and can be put to work right away. If you want or need to use the remote to control it, you have to make sure that you have 2 AAA batteries available. They do not include any batteries. The heater is easy to operate and it provides good heat for a small room like maybe 12′ x 12′. It can warm up larger spaces, but it will take longer. Regardless, it also functions well as a personal heater even if it is approximately 10′ away. The heater is constructed of plastic and very light, and while you can push it over, it does have the ability to recover from what I would call normal light bumps. It will shut off if you succeed in tipping it over. The features include a timer that can be set in increments of 1-hour for up to 8 hours.
Heater Operation: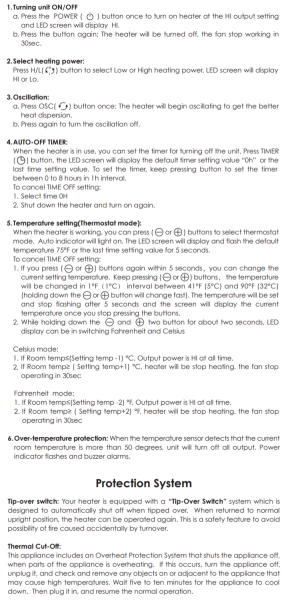 What I like
It is lightweight
It provides good heat
The oscillation and remote control and timer features
The LED display is visible from a good distance away
What I'd change
I would prefer it to be slightly heavier
Include two AAA batteries with the remote so it can be used right away
Final thoughts
This heater is perfect for my family room when we just want heat without heating up the entire house. The oscillating function works well, and the ability to adjust the temperature and set the timer up to 8 hours means that I can set it, go to sleep and forget it. Since it is quiet, it does not disturb anyone close by. Just in case my kids knock it over when running around, it will not be a danger. IMO, if it proves itself to possess longevity, then it is worth the purchase.
Price: $73.79
Where to buy: Amazon
Source: The sample for this review was provided by Techvilla