We use affiliate links. If you buy something through the links on this page, we may earn a commission at no cost to you. Learn more.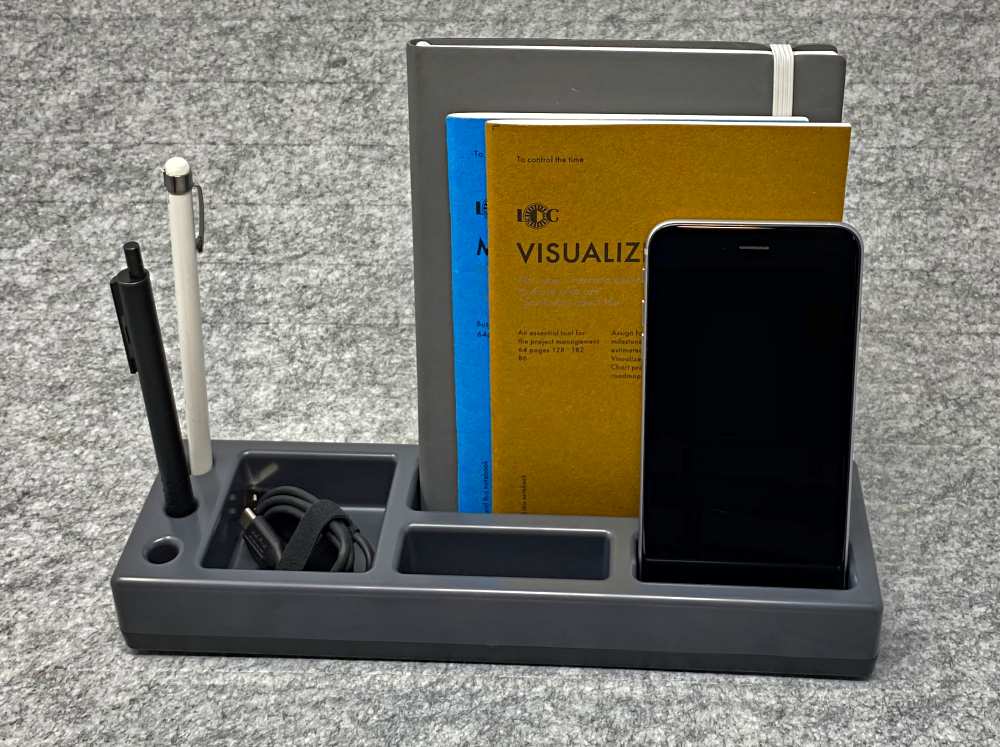 REVIEW – Organization is a beautiful thing. The what and where you choose to organize may never be understood. My desk is one I continually try to organize, but I always lose based on how I use my desk and the surrounding area. The Mosaic Desk Organizer from Baronfig hits the sweet spot for how I wish my desk to be.
What is it?
Brilliantly named, the Mosaic Desk Organizer from Baronfig is a weighted organizer for your desk that corrals four small cubbies and three pen stands together into a clean and compact solution for your desk.
What's in the box?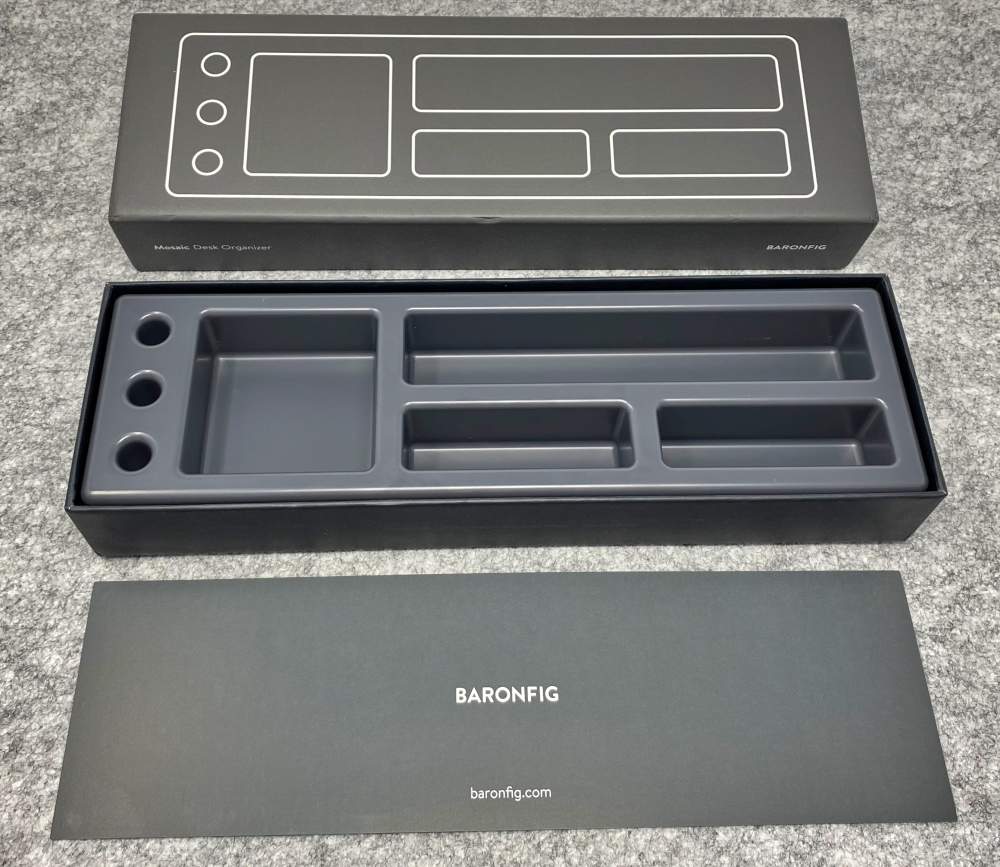 Mosaic Desk Organizer
Hello Card
Hardware specs
Plastic and steel desk organizer
11.3″ X 3.4″ X 1.1″ • 10.4oz
Features 7 versatile slots
Innovative vertical notebook dock
Includes 3 Squire pen holders
Includes sizing for popular phones
Weighted for stability
Design and features
The Mosaic Desk Organizer is a beautiful addition to any desk.

Four slots allow for whatever you need to store with the longer one aimed at vertical notebook storage, the square slot general purpose and the front two for a phone, sticky notes or other similar sized items. The three pen stands keep your writing utensils vertical and ready for use. They fit Baronfig's Squire pen perfectly and work for any pen ≤ 0.4″ in diameter.

A glossy top sits upon a weighted base that has two silicone feet to keep it solidly where you place it.

Their logo and some details are cleanly countersunk into the center of the base.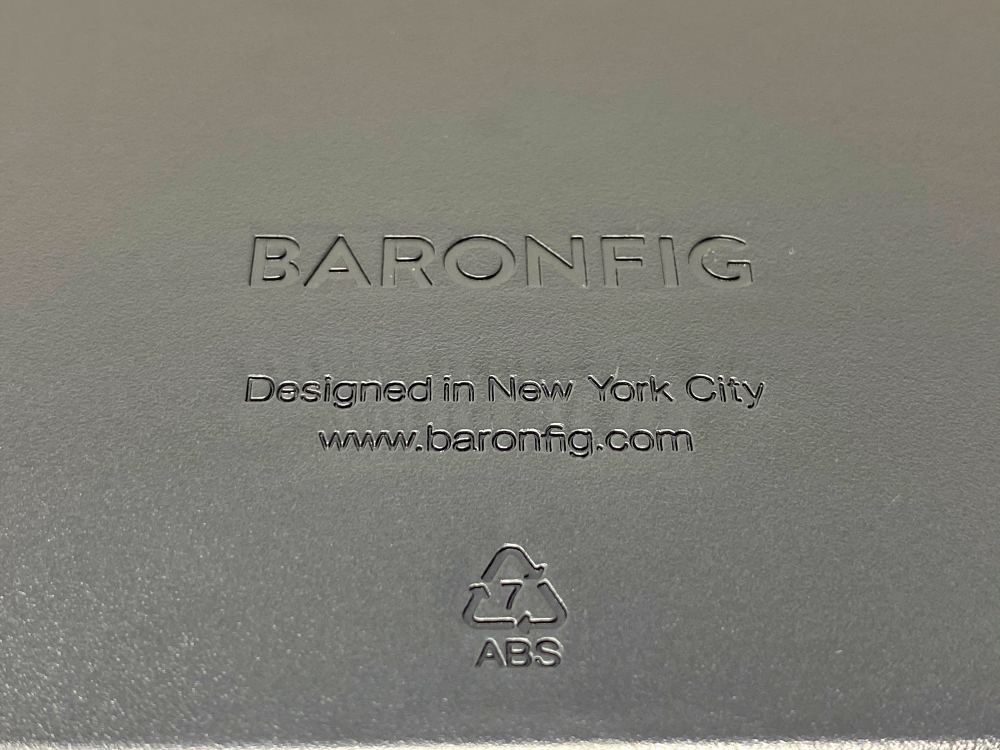 It's available in three great colors; Dark, Green or Light.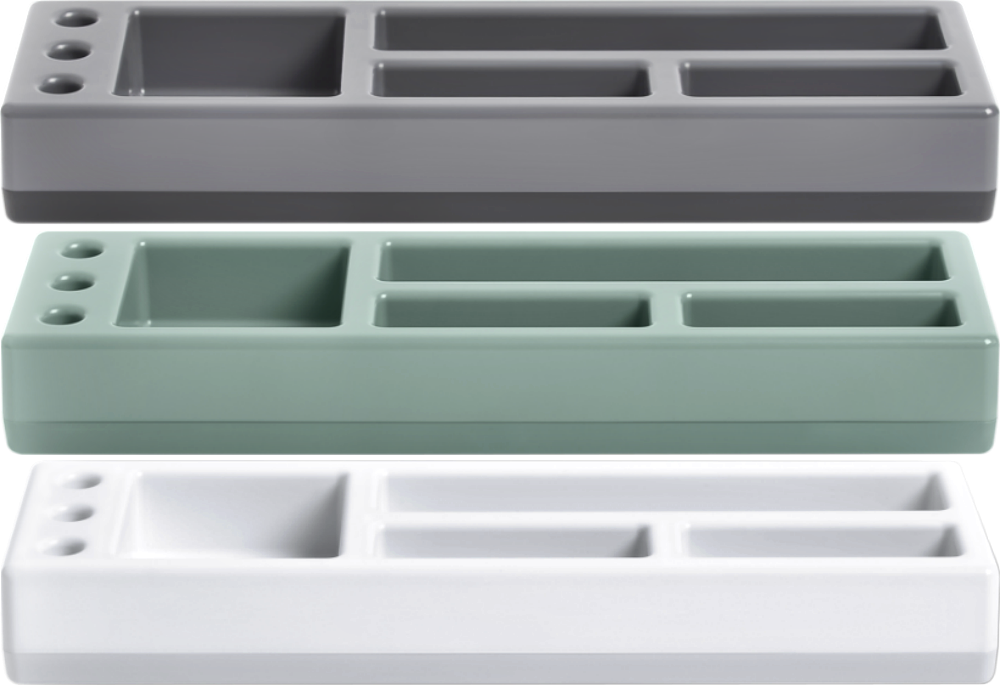 Setup
Open the box, set it on your desk and start organizing. There's no wrong way to use it.
Performance
Baronfig nailed the weight of this product. It feels hefty in a valuable way and the charcoal color ("dark" in their lingo) looks really crisp. The finish is glossy with rounded edges everywhere so it just begs for interaction.
The three pen stands work as they should both holding and displaying your favorites. The rest of the cubbies ask for you to curate what you want each to hold. They're shallow enough that they're easy to dig contents out of and yet tall enough that paper notebooks and phones stand at attention waiting to be needed again. One note is that a large phone like a Max may only fit without a case (see the iPhone 6 Plus in the cover photo).
Having reviewed so many electronic accessories over the years, it's refreshing to see a gadget that is so focused on its purpose that you can see it fitting into your environment for years to come without being outmoded.
That said, my desk is too active and I don't use paper nearly enough. As I unboxed this I immediately knew it was destined for my son who lives with notebooks and pens every waking moment. In fact, he discovered and purchased a Baronfig Squire Pen on his own about 8 months ago, so I turned this around and sent it down to him at school.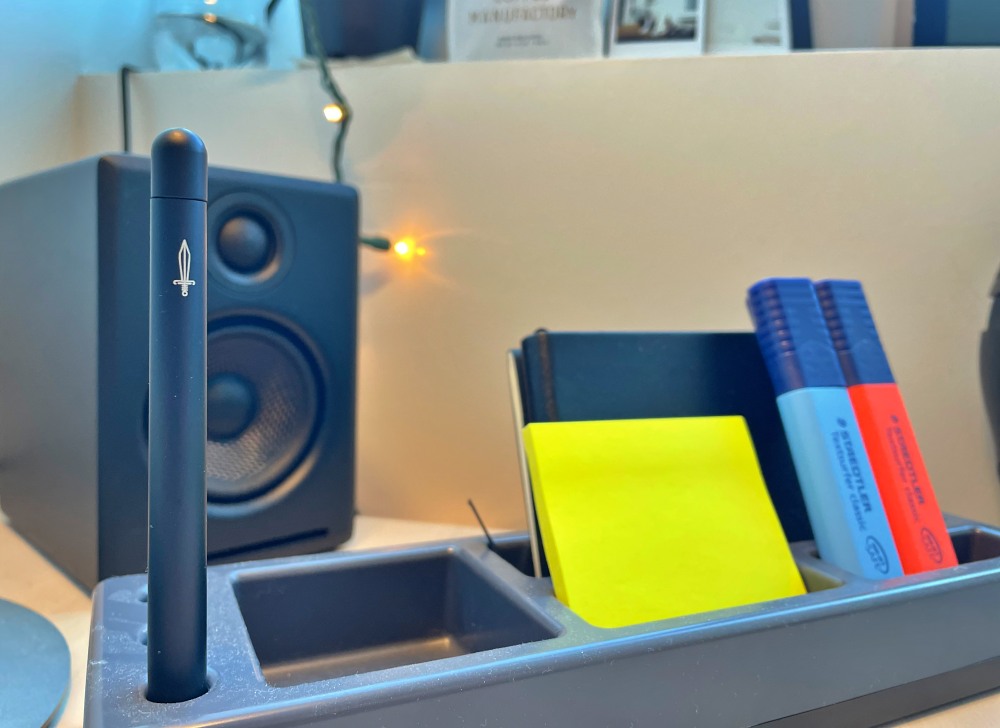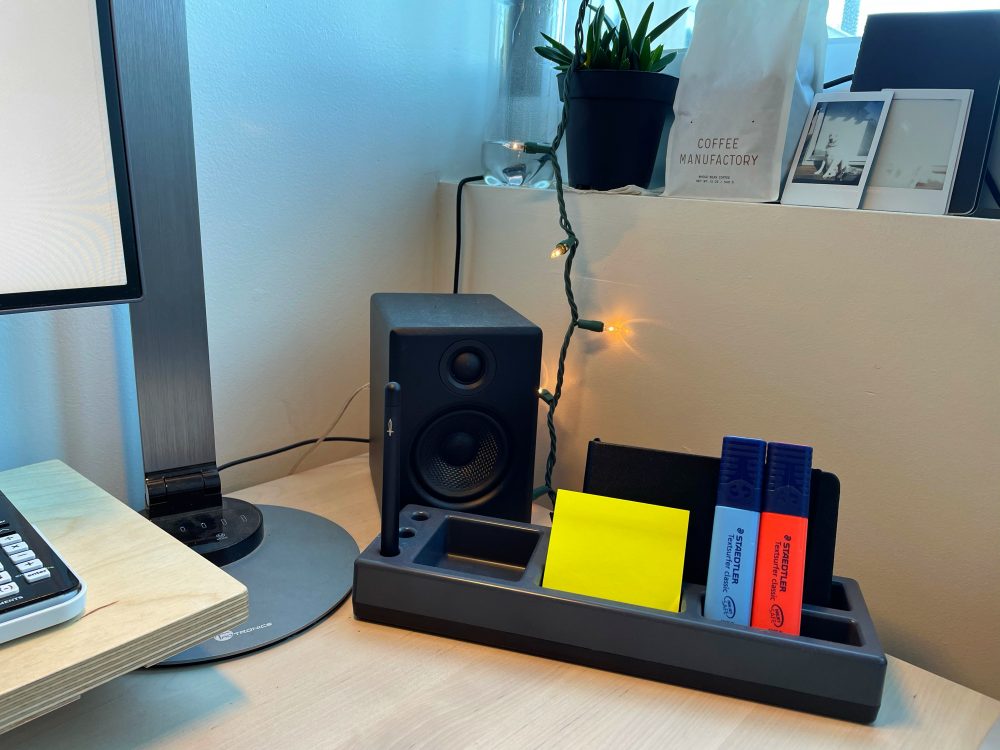 As you can see, it was meant to be on his desk.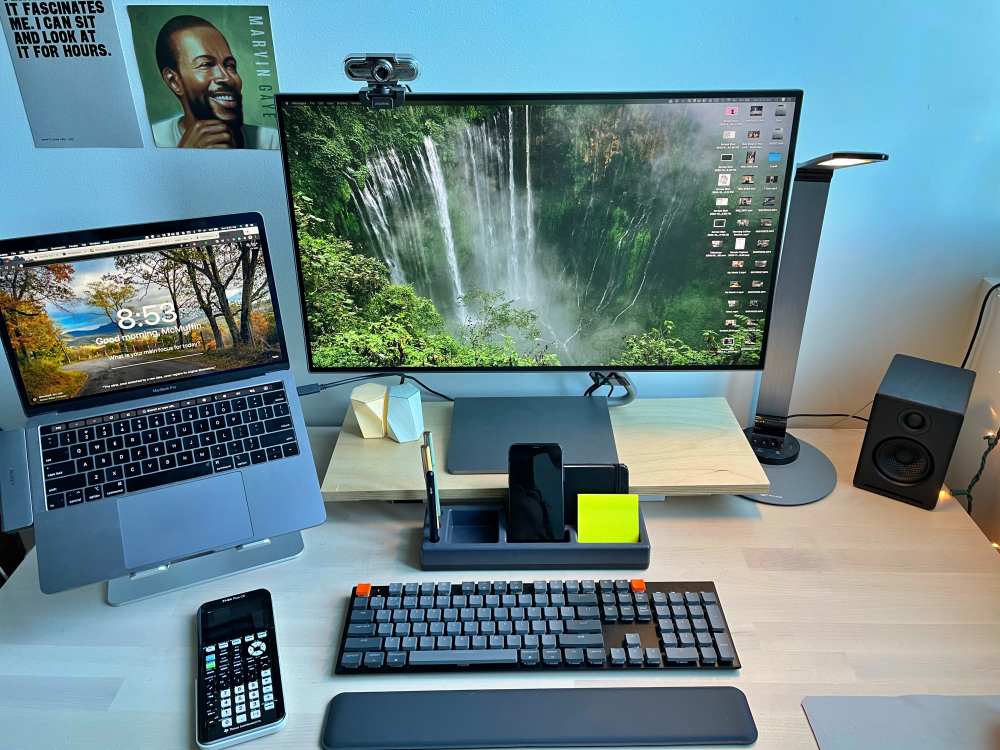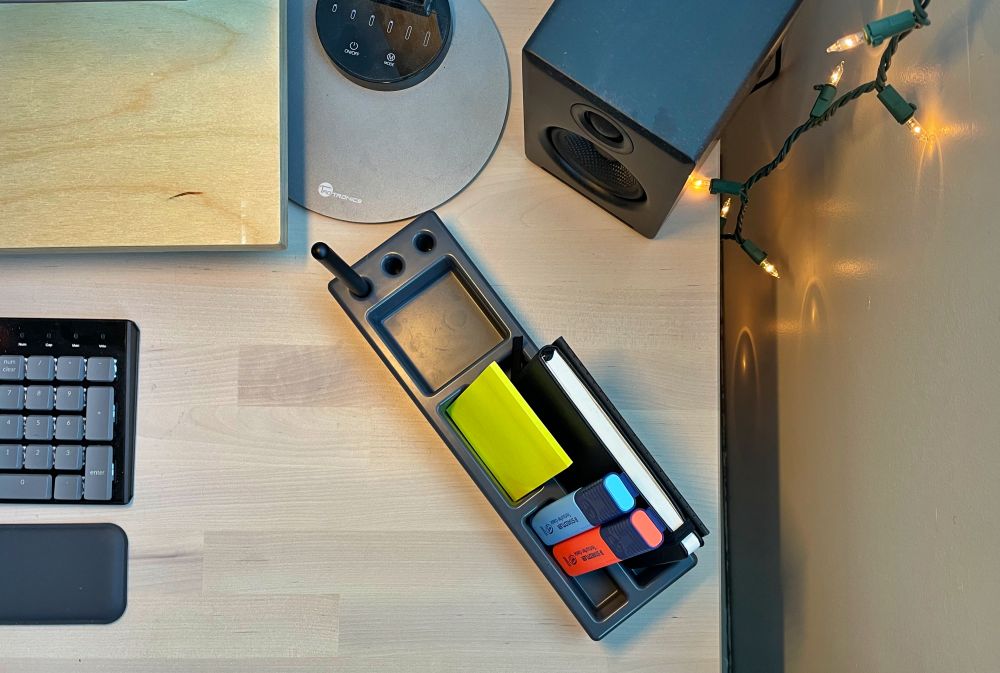 What I like
Size, materials and weight
Minimalist, purposeful aesthetic
Price. Feels quite reasonable
What I'd change
Maybe vary the widths of the two front slots so one could hold a bigger phone in a case
Final thoughts
There's something great about products like this that truly perform the duties they were designed for. If you like putting pen to paper and appreciate a neat work area, the Mosaic Desk Organizer from Baronfig gets it done in style. At $34 this would make a great gift for any litterateur in your lives.
Price: $34
Where to buy: Baronfig
Source: The sample of this product was provided by Baronfig