We use affiliate links. If you buy something through the links on this page, we may earn a commission at no cost to you. Learn more.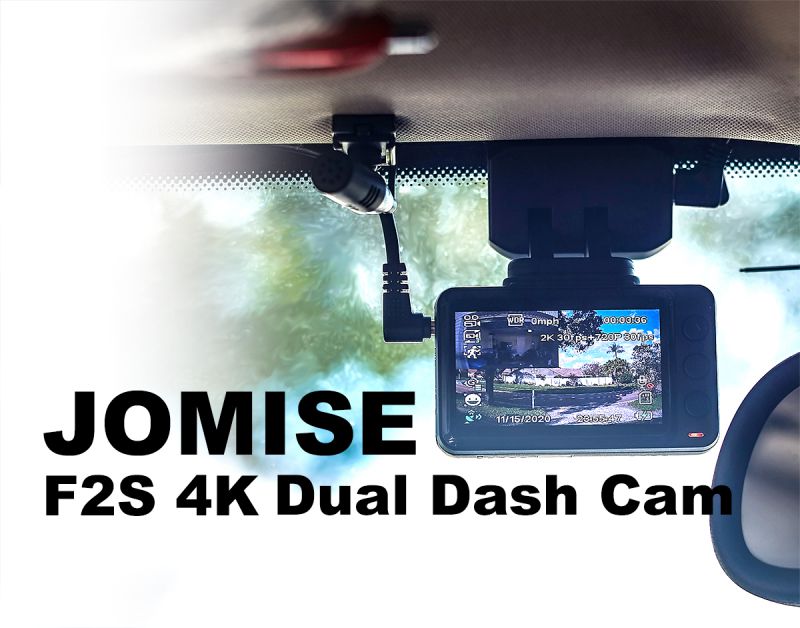 REVIEW – For some time now, I have thought about adding a dash cam to my car. Fortunately, I only had one incident where I could have used the recorded footage from a dash cam. While stopped at a red light, a car in the right lane next to me decided to jump in front of my car so they could get in the turning lane on my left. Long story short, the driver of the car scraped against the front end fender of my car and pulled part of it off of my car. I took a couple of photos of this car in front of me with my phone as we sat at the red light. I didn't realize how bad the damage was until I could safely pull over and inspect my car. I sent the images to that driver's insurance company after the police showed up and took our statements. Days after the accident, his insurance decided that my still pictures were inconclusive to the investigation, even though the officer on the scene agreed with my photos that the driver was at fault. Unfortunately, here in Florida, it is a No Fault state so it was hard to get the driver's insurance to cooperate. It was my word against his.
Now, had I actual video of the incident then the other driver's insurance could see the entire incident in real time and conclude to a better and formulated decision. Although a picture is worth a thousand words, according to the driver's insurance agent, my photos begged too many questions than answers. This is where having video would have shown the entire incident from beginning to end. And having a dash cam such as the JOMISE F2S 4K Dual Dash Cam would have been the perfect solution for me during that time and I could have provided more than just a couple of still picture to show and prove how careless and at fault the other driver was.
What is it?
The JOMISE F2S-4K Dual Dash Cam is a dash cam that can capture video and photos for you to have for future playback and viewing. This dual dash cam set comes with one camera that mounts to the front of the car and a second camera that mounts on the rear of the vehicle. The JOMISE Dash Cam can record HD video footage using the newer H.265 codec ranging from 720 to 4K resolution. The H.265 codec allows for a smaller file size than the previous H.264 codec. Although the front camera has several recording resolutions to choose from, the rear camera only records at 1080. This dash cam also has built-in GPS to log your driving speed and location, plus, it has WiFi capabilities as well allowing you to review, download, and share the recorded footage or photos on your smartphone via the LuckyCam app. You can also remove the Micro SD card (not included) and pop it into your computer or laptop and view the files on there as well.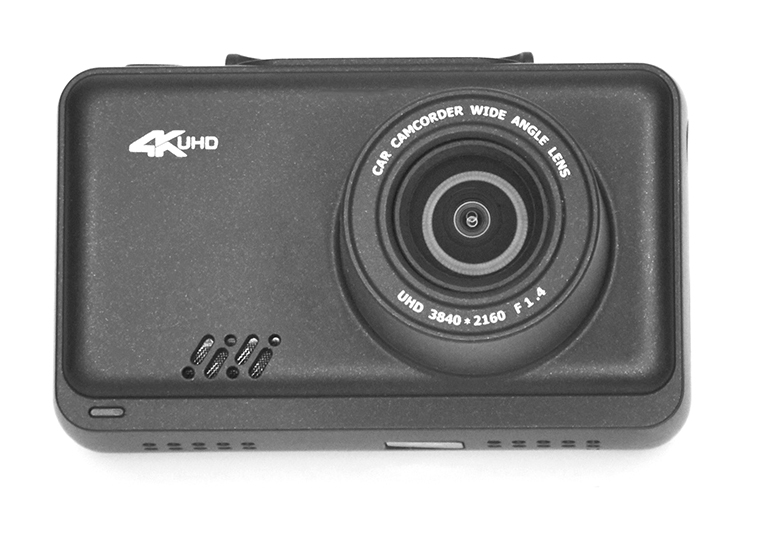 What's in the box?
Front Facing Dash Camera
Rear Facing Camera
Mount for Front Dash Camera
Power Cable for front camera
Extra long cable for rear camera
Short cable
Manual
Electrostatic Sticker

Hardware specs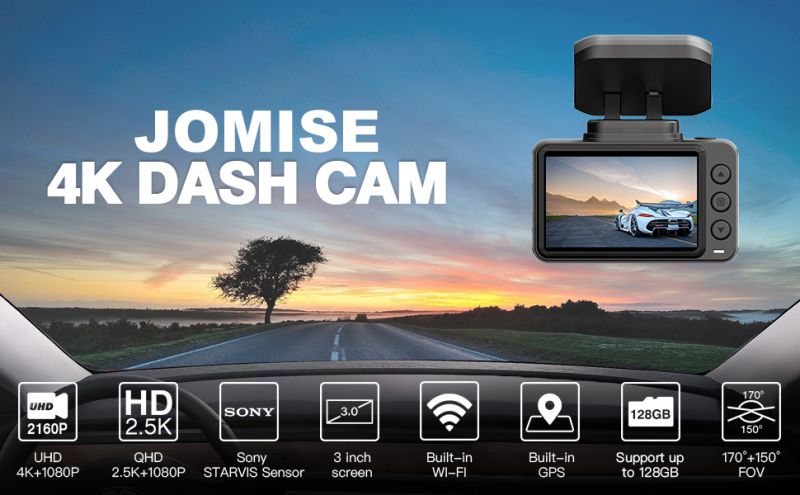 Design and features
After watching numerous traffic collision and insurance scam videos I have come to realize the important value of having a dash camera for your vehicle. Although, one of the main purposes for having a dash cam is to provide evidence in case you are faced with a traffic incident such as a vehicle accident or even an insurance fraud dispute. You can certainly use it for entertainment purposes such as recording video during a family road-trip, or capturing some fun and exciting action like off-roading or mudding or just taking a high-rez snapshot of some interesting scenery in front of you.
The JOMISE F2S main camera uses a Sony STARVIS Sensor, has a 1.8 aperture, a 170° field of view, and a 3″ in. IPS screen on the back. The camera has resolution options ranging from 4K to 2K to 1080P (3840 x 2160 @25fps, 2560 x 1440 @30fps , 1920 x 1080 @30fps). Keep in mind that the rear camera only records in 1080P and only has a 150° field of view. This dash cam records video in a MOV format and shoots photos in JPEG format.
I like that you can toggle through the viewing options on the camera to view the image of the front camera and the rear camera, as well as view a Picture-In-Picture of both the front and rear cameras at the same time. The screen on the back of the camera is only three inches but it is nice to have the option of the Picture-In-Picture if you want it. On the other hand, having anything larger than a 3″ in. screen would make the camera larger and therefore would be more of an obstruction for the driver's view.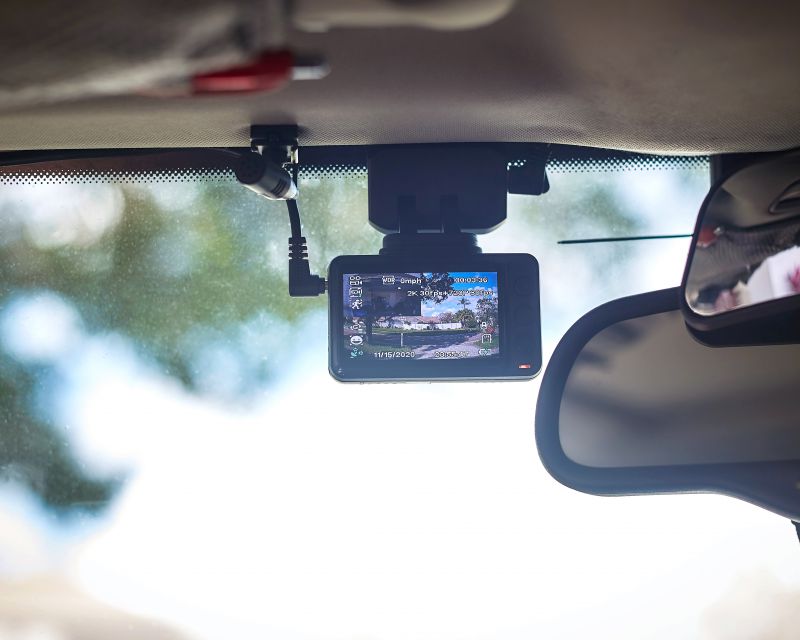 Setup
This dash cam has a powerful magnet that attaches to a mount which has the port for the microUSB power cable. The mount attaches to the car's windshield with a 3M adhesive tape. However, it would have been nice to have a suction cup mount as an option to easily re-adjust the position of the camera or remove the camera when needed. Because once you stick the camera on your windshield, it won't be so easy to remove it, especially with 3M tape. Although there is an electrostatic sticker that is included in the box, I choose not to use it because I have heard that they are not reliable and could lose adhesiveness while driving. One thing I don't need is for the camera to unexpectedly fall off while I am driving.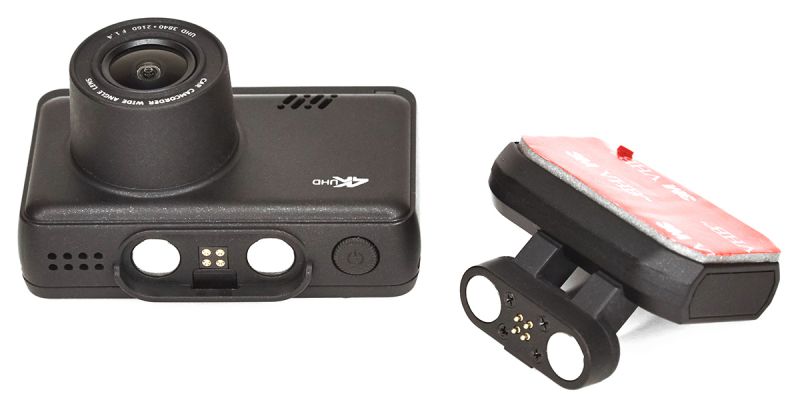 For the rear camera, you connect it to a port on the side of the main camera. The cable for the rear camera is long enough to reach from the front of a large car to the back and have plenty of slack. When I installed it in my car, I laid out the wire from the front of the car to the back and tucked the wires inside the driver front side pillar and along the ceiling liner and I still had several feet of wire left that I just hid behind the rear hatch door paneling. The rear camera also has a 3M adhesive tape to mount to the rear window. Installation was easy and I connected the camera's cigarette lighter power plug into a Bestek 2-Socket Splitter Power Adapter which I have connected directly to the car's battery using a socket plug adapter.  I tried using the cigarette lighter in my car but it didn't turn the camera on automatically when I started the car. I would have to press the power button on the camera for it to turn on. When plugged into the Bestek Splitter, only then will the camera turn on automatically when I started the car. When I turn the car off and take the key out of the ignition, the camera powers down in 10 seconds, which I don't mind because it won't leave the cameras on when the car is off which could drain the car battery.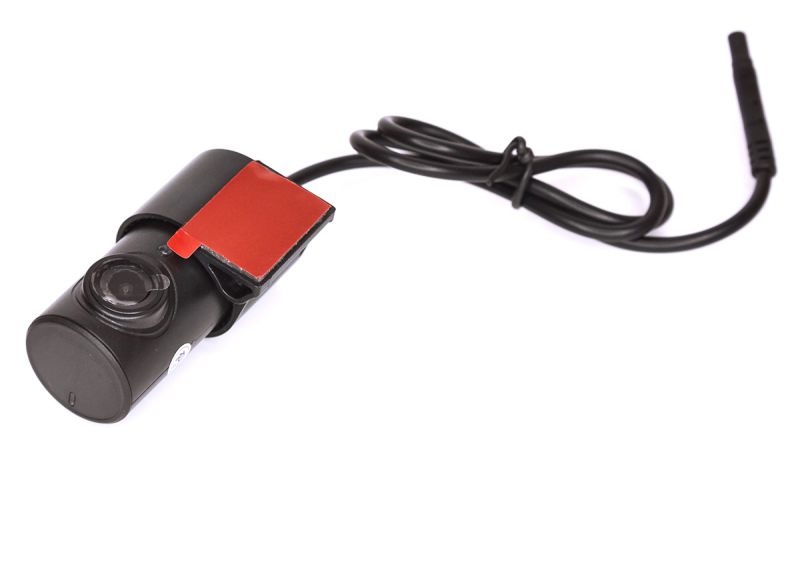 Performance
The JOMISE F2S dash cam works great in bright daylight as well as a cloudy day. It is not so bad at night just as long as there is some sort of light source such as oncoming headlights or street lights in the road. If needed, you can adjust the Exposure through the camera's Menu or with the dash cam's app, LuckyCam. Through the app you can also make several camera adjustments such as change the camera's resolution, Recording Loop Time, WiFi connection, and more.
One feature that I really like is the Hand Gesture feature. You just wave your hand quickly under the camera and a sensor is tripped for the camera to snap a photo. This is a nice feature to have when you need to capture a quick image of what's in front of you. Whether it be a traffic incident in front of you or if you just want to capture the scenery before you pass it, it is a nice feature to have.
Now, with that in mind, for some reason, several times the camera will start taking a still photo as if I am triggering the Hand Gesture feature. At first, I thought maybe while driving, the sensors were seeing shadows on the car's dashboard thinking it was a hand waving under it. But then it was happening in areas during the day where there were no shadows visible on the dashboard. I don't know if this was a glitch or what. I really didn't mind except that I have the Beep function activated on the camera so I would keep hearing a camera shutter every time the camera took a picture. The only way I could deal with it is if I turned the Beep function off. This way, there is no camera shutter sound if the Hand Gesture feature goes off.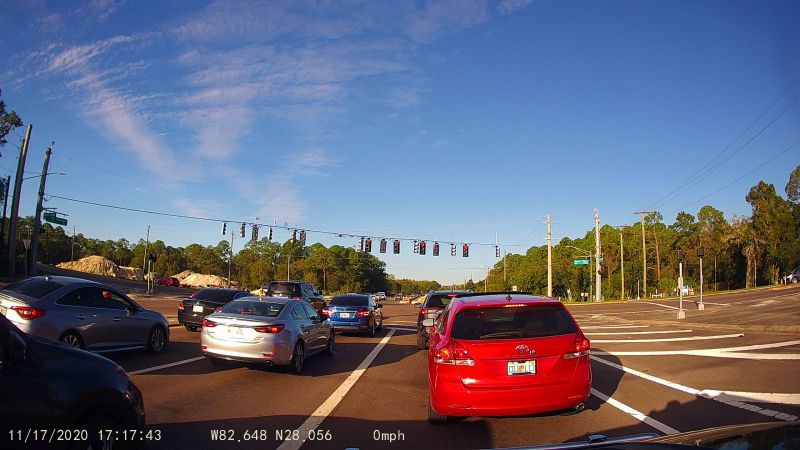 And speaking of sound, this dash cam has an option to turn On or Off sound recording. I just didn't feel like I needed to record sound. I figured since I always have the car stereo on, and with the different types of music that I play, as well as the variable volume levels, I felt that it would just be a distraction while I reviewed any video footage. But if you want to record sound, just know that the option is available.
I am not sure if maybe a firmware update is needed to remedy this random photo taking problem but besides this issue, this dash cam performs very well. I am pleased with the footage it captures as well as the photo images. I have a 16GB MicroSD card installed in the camera and this dash cam can accommodate Micro SD cards up to 128GB.
Since I only have a 16GB MicroSD card handy, I set the camera's resolution at 2K because I wanted to save card space and I also felt that I didn't need to capture 4K footage. The 2K was clear enough to see details such as license plates and words on the street signs. I even think the 1080 HD footage would be clear enough to have as video evidence for a traffic incident. However, I did record in 4k just to see how the captured footage looked.
As I mentioned before, the rear camera only records in 1080. Since I have a dark tint on my rear window it made the image resolution dark at night. But in the daytime, the recorded image is decent but the recorded image was a little degraded due to my car's dark tint.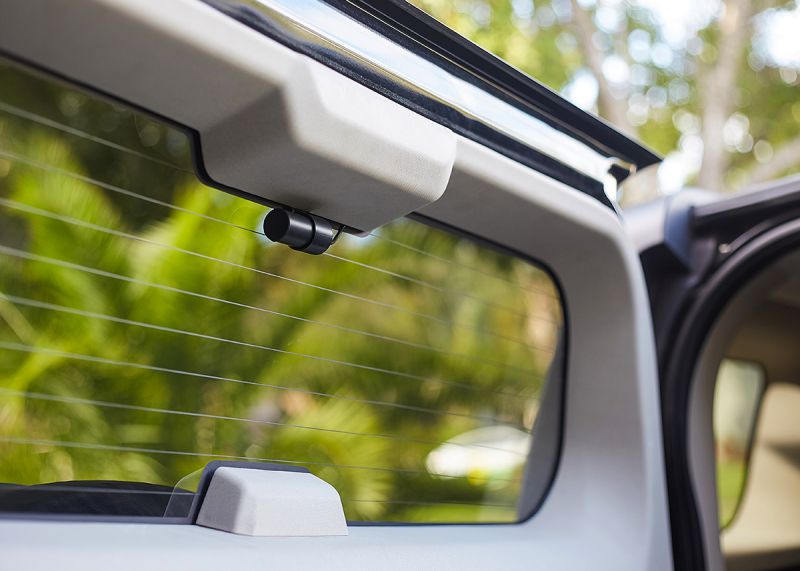 The JOMISE Dual Dash Cam has similar features that most dash cam's offer such as Motion Detection, built-in GPS, and a G-Sensor to sense when your vehicle has encountered a significant collision and will lock the recorded footage from being overwritten at the time of impact. Fortunately, as of writing this review, I have not encountered any such collisions. This dash cam has a Parking Mode feature as well, but unfortunately, since I have the dash camera powered by the Bestek Splitter, (which is directly connected to the car battery via a cigarette lighter socket adapter), the camera is powered down after I remove the key from the ignition so I can't really speak much on this feature.  To take advantage of the Parking Mode, the camera needs to have constant power for this function to work, either from a hardwiring kit or from an external battery.  The Parking Mode feature basically wakes the dash cam up if it is triggered by an impact or shake and starts the camera recording.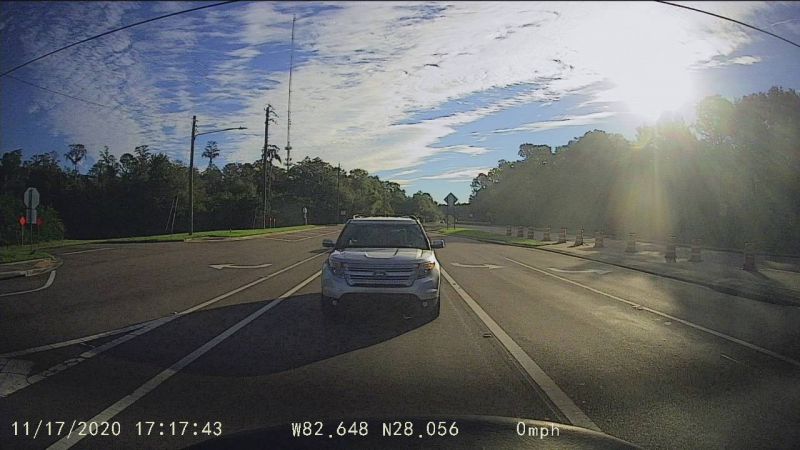 Through the LuckyCam app, I was able to connect to the camera's WiFi and change camera settings as well as record video and snap a picture with a touch of a virtual button. Using the app, I could also change settings on the camera, however, I found it to be easier and quicker to change the settings right from the camera's Menu. I noticed that if you want to use the app to change any camera settings then you would have to take the time to wait for the camera's WiFi and your phone to sync. But it is almost instant if you just go through the Menu functions using the camera itself. Inside the included manual is a link to a viewer software. When the viewer software is installed onto your computer it works in conjunction with Google Maps to track and view your recorded route from the camera's GPS.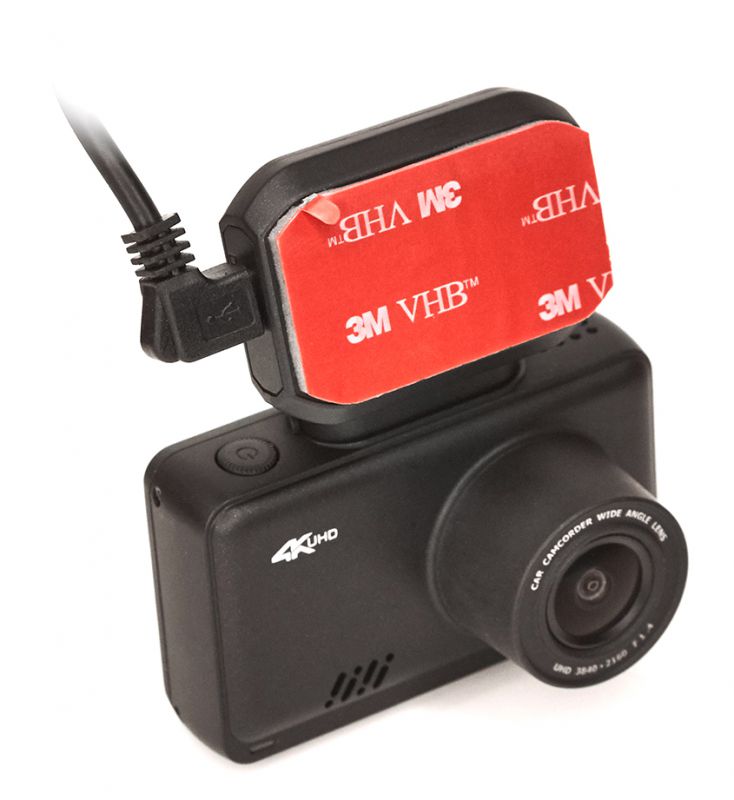 What I like
Dual cameras
Picture-In-Picture viewing
Small body design
Clear quality HD footage
View and download capability of video and photos
Hand wave gesture for photo
What I'd change
Better Menu Navigation
Included Class 10 Micro SD Card
Include a suction cup mount
Final thoughts
Having a dash cam in your car offers several benefits for drivers. Since a dash cam records videos, and takes photos, the main purpose of having a dash cam is to have immediate evidence in a traffic incident. It can also be used in proving fraud since there are people that actually cause accidents on purpose to extort money from the driver or make false insurance claims. Some people will fake accidents on the road and even if you are parked in a parking lot. These people will have no problem making these false claims almost anywhere so having a dash cam is a great way to provide proof and evidence when you need it.
On the other side of the spectrum, dash cams can also be used for nostalgic reasons such as recording scenery while you are driving on a road trip or when you are out driving on an adventure and you want to have video document of it for later. For whatever reason that you want a dash cam, the need for a dash cam seems more likely, especially when you need to provide evidence in a traffic incident or situation.  Having the JOMISE F2S 4K Dual Dash Cam would be an ideal dash cam to have since it is able to record footage in front of your vehicle as well as behind the vehicle. This way, you have both angles covered at the same time.
Price: $109.97
Where to buy: AMAZON
Source: The sample of this product was provided by JOMISE.