We use affiliate links. If you buy something through the links on this page, we may earn a commission at no cost to you. Learn more.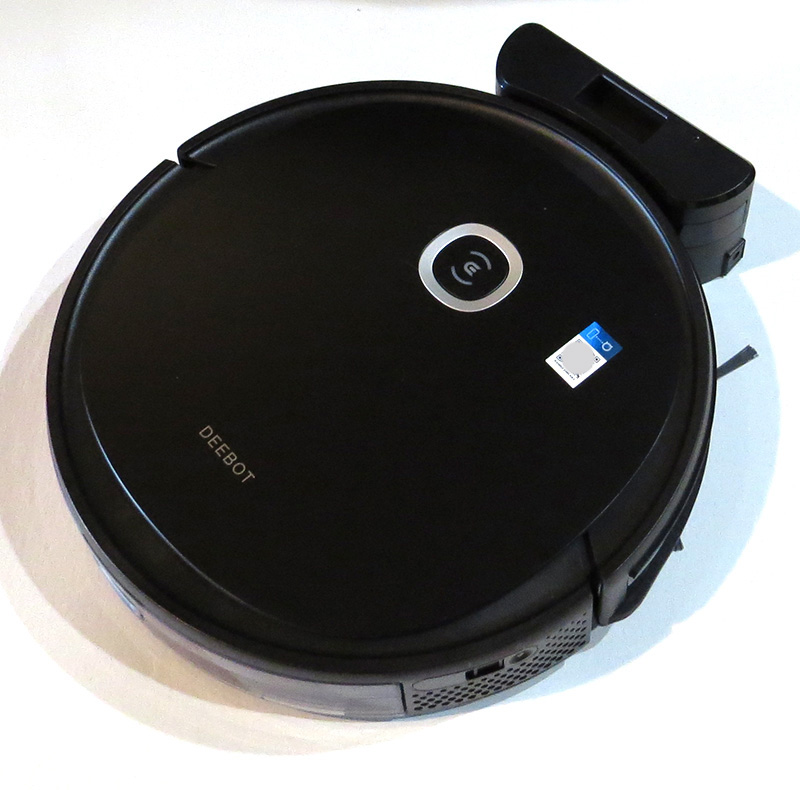 REVIEW – I've owned a robot vacuum for a while now, and while it worked decently in my old place, I never really bothered with it here due to the mix of hardwood and carpet. I didn't really mind using a big vacuum, but I was definitely intrigued when I saw the Ecovacs Deebot OZMO U2 Pro, with mopping and vacuum capabilities. On top of that, it claimed it could work well with pets and pet hair. That was enough of an upgrade from the old to try it out.

What is it?
The Deebot Ozmo U2 Pro is a robot vacuum that can both mop and vacuum your floors.
Hardware specs
Working Time – 110 minutes
Charging Time – 4.5 hours
Extra Large Dustbin – 800 ml
300 ml water reservoir
What's in the box?
Deebot Ozmo U2 Pro
Charging dock
4 side brushes
Cleaning cloth
5 disposable cleaning cloths
Cloth plate
2 high-efficiency filters
Brush cleaning tool
Tangle free brush attachment

Design and features
I already had the Ecovacs app on my phone, but it technically isn't necessary to get started. You can run the vacuum by pushing the button on top of the unit. However, I set up the DeeBot U2 Pro on the app by scanning the QR code on the top of the vacuum. It made it very simple to add it to the app! It connected to the WiFi easily, and I was ready to go.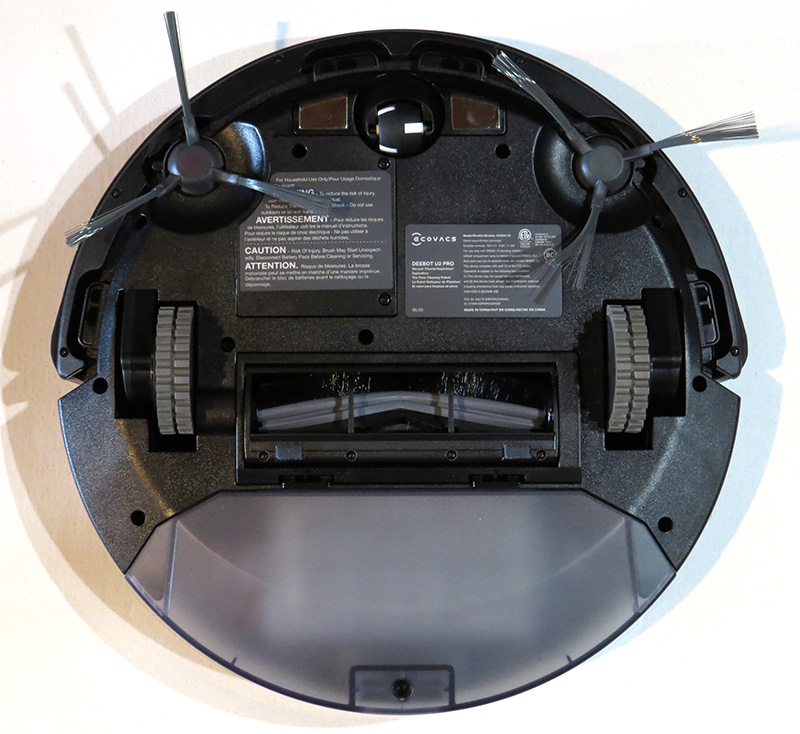 First, I looked over the different parts of the DeeBot. Did I want to try to vacuum or mop first? I left the dust bin within the unit, attached the side brushes, and went with vacuuming. I used the basic settings that came with the app to see how well the normal, lowest mode worked.
During the two hours that it ran, it got stuck once in an area that it was bound to get trapped in and needed its sensors cleaned off once at the end. I was impressed that it ran for so long! When I let it run free, it would vacuum both the carpeted and non-carpeted areas, and switched between them just fine.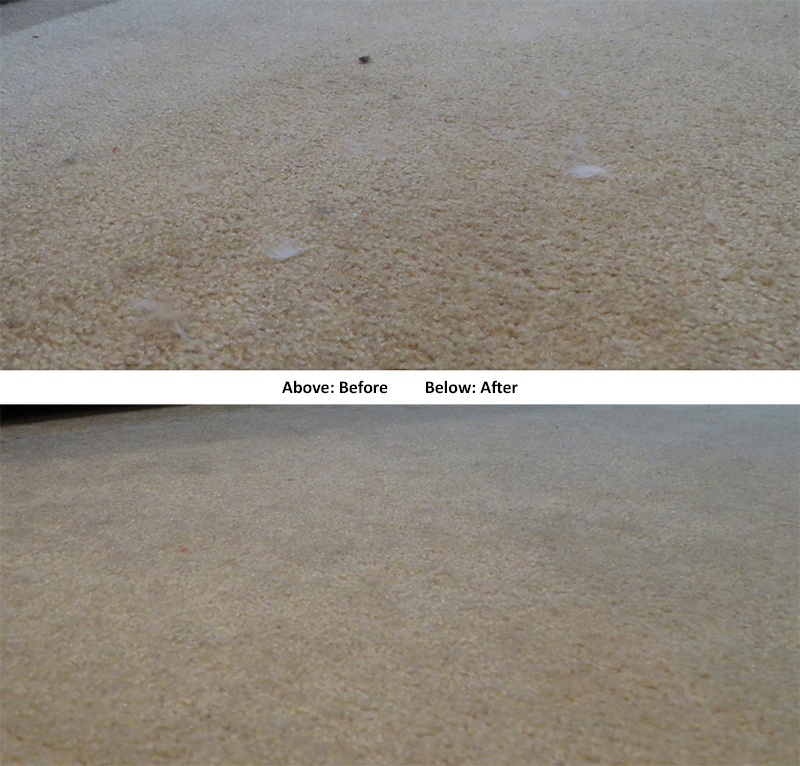 Compared to the previous robot vacuum I own, it did a much better job at cleaning and I noticed that it did not slam into the walls as the other one did. It would lightly touch the wall, but then not really touch it again unless it was trying to deep clean right up against it. I also learned that taking before and after pictures of floors that show cleanliness is difficult! The above picture was taken after my cats had a few play sessions and sent fur everywhere.



I did notice that the cat and human hair did start to clog up the brush, so I switched it over to the tangle free brush and ran it twice more, this time on Max+, and it not only cleaned very well in a much faster time frame, but the hair did not tangle up in the brush. I will definitely be keeping it on Max+ with the tangle attachment from now on.
One thing I noticed was that it never informed me when the dust bin was full. When it would finish, the dust bin would be packed in full, and if I ran it again, I was never informed. I assume this means that there is not a sensor built in to alert when it has filled up. I figured that would be standard at this point.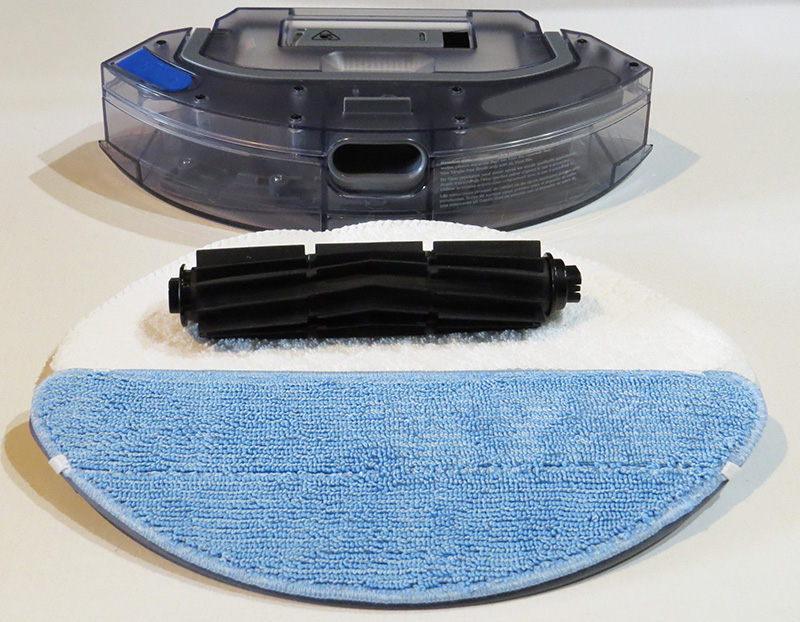 Switching to mopping was actually pretty easy. I just attached the plate to the bottom of the water reservoir, filled the reservoir with water, and placed the reservoir in the DeeBot. I blocked off the area that I wanted to test out and let it go to work.
I was confused about how the mopping actually worked. It seemed like it sprayed out water onto the bottom of the water reservoir, and then pressed it against the ground with the weight of the unit and just dragged it across the floor. No cleaners are used, just water, and it showed when it was finished. It was sort of clean, but I couldn't notice too much of a difference.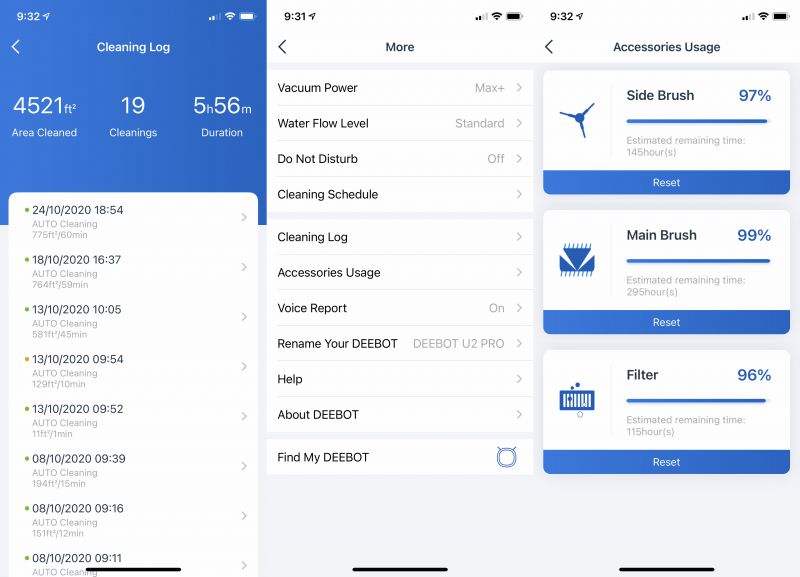 The app is actually pretty easy and straightforward to use. You can use it to schedule cleanings, start manual cleanings, set the different cleaning modes, get alerts about the status of the DeeBot, and more. I did not set up cleanings due to having pets, but it was easy to schedule one.
I also liked that in the app, I could see the life left for a few of the attachments. You also could see how long the DeeBot has run for, and also how many square feet the vacuum has cleaned.
Moving forward, I will probably continue to just go to the app to start a cleaning. I can set it up how I want and go. As nice as scheduling is, I don't trust it in an area that my pets are. I'll possibly still use it to mop as needed, but it didn't do well enough for me to use it as the main method of keeping my hard floors clean.
Never miss one of our posts again. Sent MON, WED, and FRI with the latest gadget reviews and news!
One thing I did not get to try but sounded useful, was the ability to use a magnetic boundary to keep the DeeBot from going to areas you did not need it to go. I would have blocked off the area around my couch that it kept getting stuck on. It sounds like a pretty neat concept.
What I like
Does a great job cleaning carpet on normal mode
Runs for a long time
App alerts when the DeeBot gets stuck
Tangle free attachment worked very well
What needs to be improved
The mopping was good for light mopping but didn't deep clean
Need alert for full dust bin
Final thoughts
Overall, I really think the vacuum function has improved immensely from my old DeeBot vacuum, but the mopping leaves a lot to be desired. I had high hopes for it, with the price being so steep, but half of it left me underwhelmed. While I might look into the newer models of DeeBot robot vacuums, the DeeBot U2 Pro was just not worth it for the asking price due to the mopping function being subpar.
Price: $349.99
Where to buy: Amazon
Source: The sample of this product was provided by Ecovacs