We use affiliate links. If you buy something through the links on this page, we may earn a commission at no cost to you. Learn more.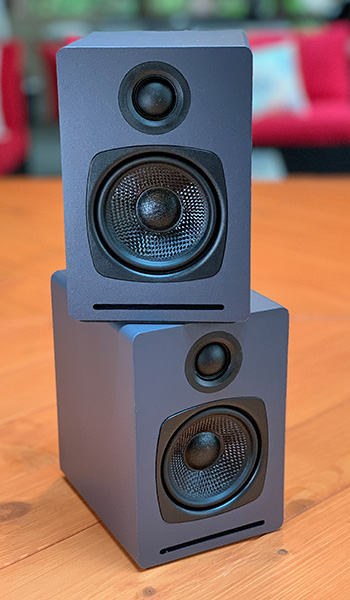 REVIEW – I've said it before that one of the more fun pleasures in reviewing products is finding that true bargain—something that is way better than the price would indicate. This time around, it's the Audioengine A1 Home Music System. Along with the Tribit Stormbox micro speaker, the A1 speaker could be another bargain of the year. 

What is it?
The Audioengine A1 Home Music System is a traditional two-speaker setup made for a smaller room or studio apartment. The speakers can be connected via traditional hard-wiring (3.5mm stereo mini-jack) or built-in wireless Bluetooth. They feature a digital hybrid amp, aramid fiber woofers coupled with silk tweeters. The amp and built-in digital audio converter (DAC) can handle digital files up to 48KHz sample rate at 16-bit depth—basically CD quality audio. The A1 handles Bluetooth 5.0 with up to 100 ft wireless distance. Nice.

Specs
Amplifier: Dual-class D
Power output: 60W (30W per channel)
Woofer: 2.75″ aramid fiber
Tweeter: 3/4" silk dome

 

Inputs: 3.5mm stereo mini-jack,

 

Bluetooth: 5.0 aptX, AAC, SBC
LFE Variable line-out for subwoofer
Input bit depth: Up to 16 bits native
Input sample rate: Up to 48KHz native
Weight (both speakers): 6.7 lbs
Dimensions, each speaker (HWD): 6″ x 4″ x  5.25″
Wireless range: Up to 100ft (30m)

Design and features
When I first read about them, I couldn't figure where the Audioengine A1 speakers would fit within the Audioengine lineup. After all, the specs for the A2+ wireless speakers are nearly identical, yet the A1 is $70 cheaper. It turns out that all Audioengine did was take some of what they learned with the A2+ speakers and apply it to the A1—at a lower cost. Some may argue that the A2+ speakers still sound better, but unless you can do a side-by-side comparison, it may not be noticeable. Yes, there are fewer input options, a different amp setup, and no microfiber bags that other Audioengine speakers come wrapped in, but those are about the only noticeable changes.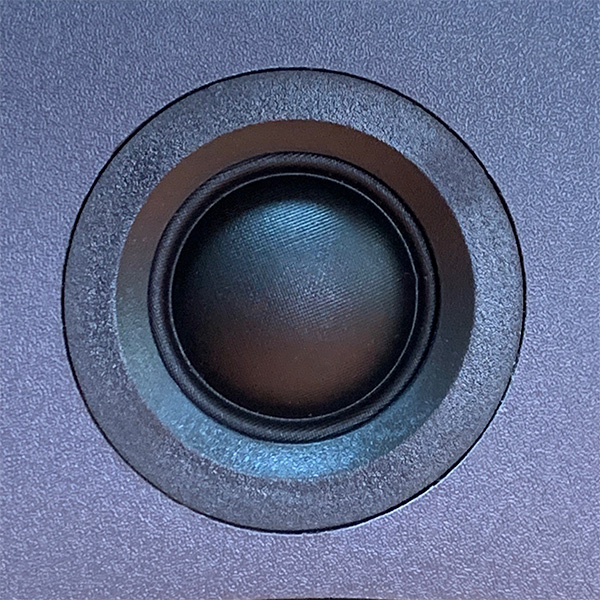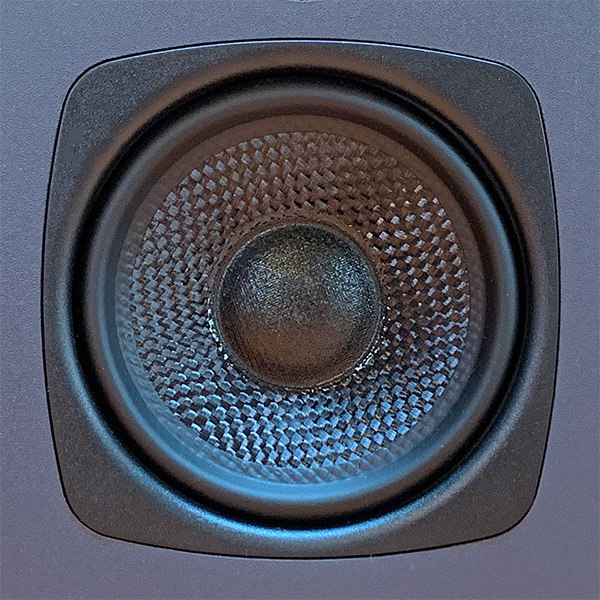 Here's the bargain part: The A1 speakers cost $199, That's for both, not each. Plus if bought from Audioengine, there's no tax or shipping. We're talking Audioengine speakers, people. If you aren't familiar with Audioengine, you should be. They make some of the best sounding, most solidly built affordable speakers anywhere.
The A1 Home Music System is now Audioengine's entry-level speaker although you'd be hard-pressed to call it entry-level. It's built from many of the same materials used in some of Audioengine's more expensive speakers—such as silk tweeters and aramid fiber woofers.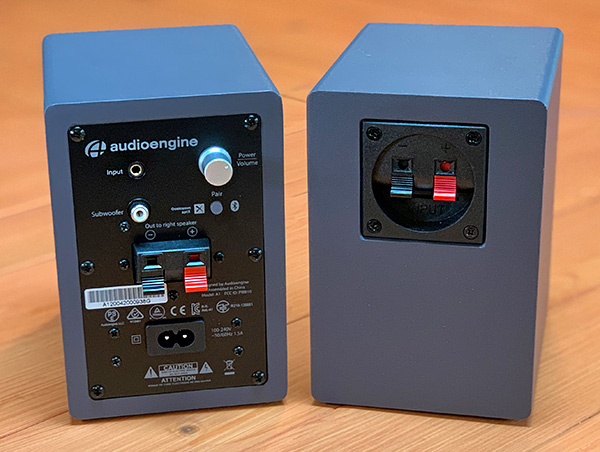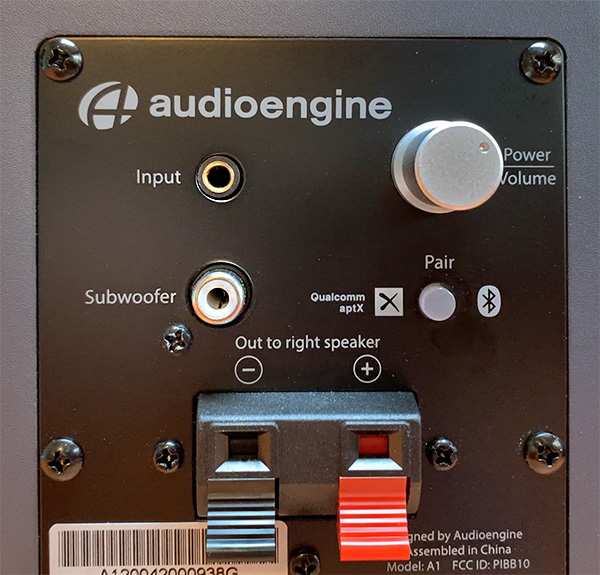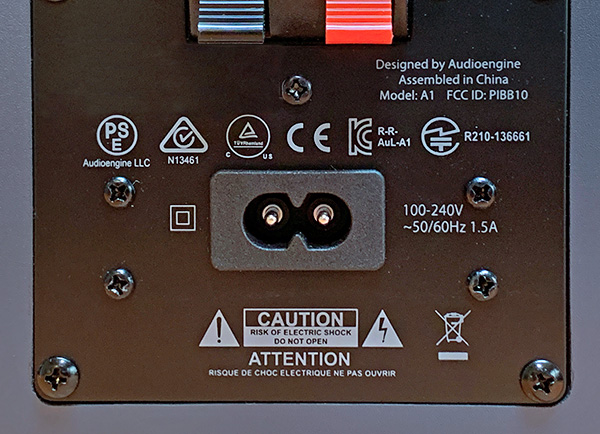 The rear panel on the left speaker houses all the important guts: Stereo mini-jack input, Bluetooth pairing button, and power/volume knob. There's also an LFE subwoofer output port for those who want that added bottom end that's lacking in smaller speakers. LFE simply means that only bass information will be sent to the sub. However, that's not to say that the A1 has no bass. It can pack a decent punch for its size. While listening, you may not realize that you even need a sub—but it's nice to know you can!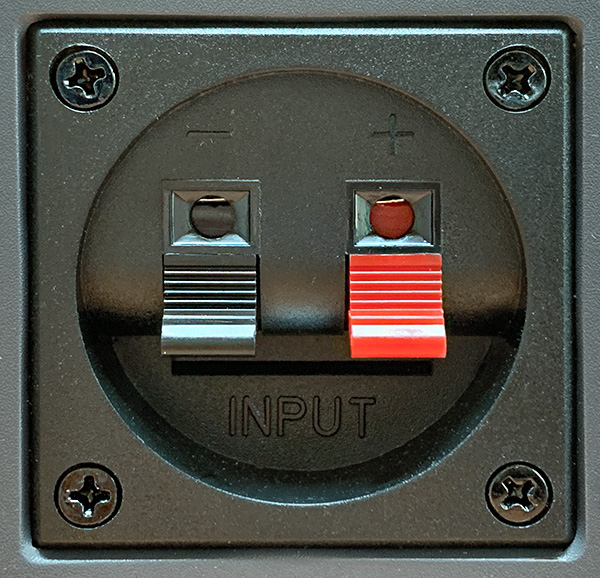 The right speaker is simply a passive speaker that connects to the left with the supplied speaker wire. Audioengine also supplies a mini-jack to RCA cable and mini-plug to mini-plug cable for hard-wiring. If you want that sub, you'll need to purchase the connecting wire—it's not included.
The A1 speakers come in any color you want as long as it's gray. It's strange that black is not available, since almost every other speaker on the planet comes in black. Even so, the gray matte color gives the speakers a look that belies the price.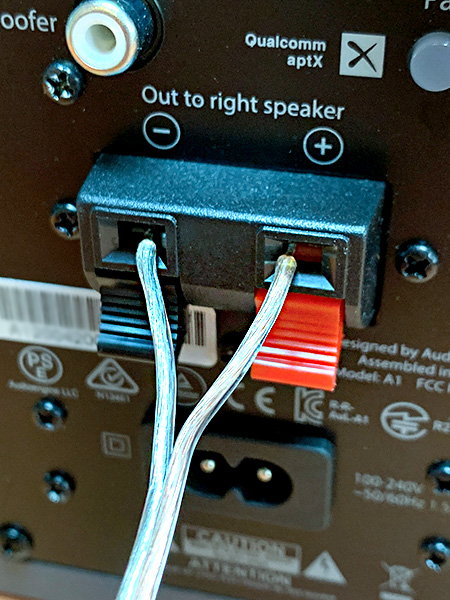 Setting up the A1 speakers is straightforward. If wired, there are standard left/right spring-clip connections (sorry, no RCA or banana plug connections). If using Bluetooth, just press the pairing button. It took 2 seconds to pair with my iPhone. I did notice that it's difficult to use Bluetooth from one source and switch to another without first disconnecting the original source.
When I'm not reviewing speakers, my default computer desk setup consists of the Audioengine HD3 speakers. Do the HD3 sound better? Yes they do, but they also cost considerably more. However, if I got rid of the HD3 speakers, I could be happy with the A1 speakers. They sound that good.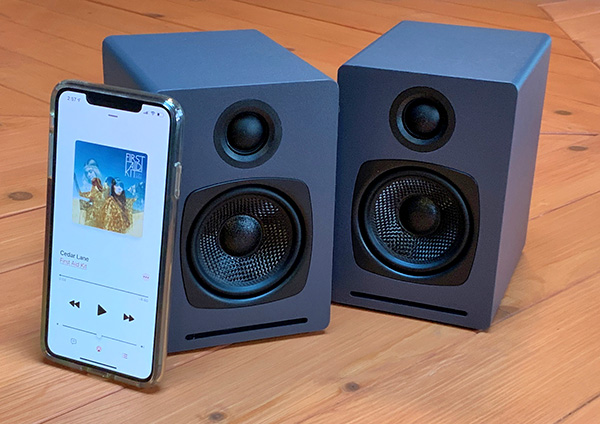 I am a fan of First Aid Kit—two Swedish sisters that sound like they were born in Nashville. Their voices are only matched by their songwriting skills. Their songs are loaded with catchy hooks and dreamy harmonies that capture the listener. "Dance To Another Tune" casts a gloomy aura over the song's story. The A1 speakers are able to capture the eerie sound the sisters use to weave a dark tale. "Cedar Lane" is a bit more upbeat with its gorgeous vocals and minor chord harmonies. It's a song you can listen to over and over again on the A1 speakers without tiring of it.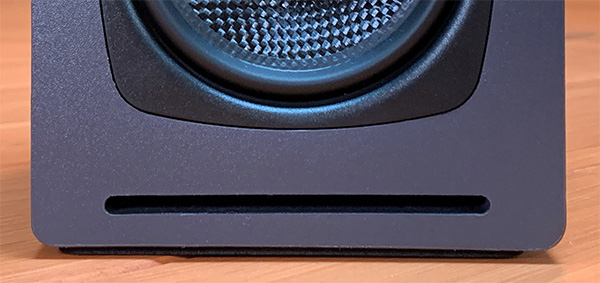 You might be disappointed with the A1 speakers if you're a fan of hip-hop or other music that rely on headache-inducing bass. But songs I have in my collection that exhibit more bass still sound good even if the bass is not as thumping as you might get with a subwoofer. It's one of those small air-movement physics things. Even so, there's decent bass helped by some discretely clever passive bass ports at the front of each speaker.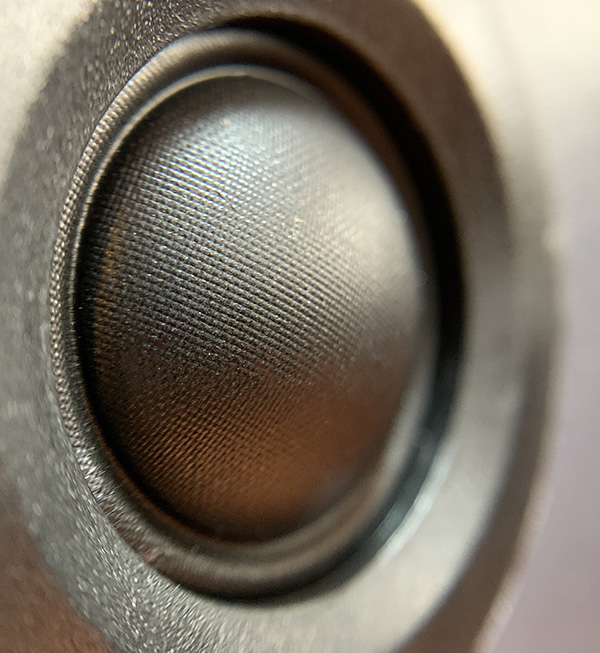 "Isotype" from OMD's "Punishment of Luxury" album is a good example of a more bottom-heavy song that makes you want to dance or at least tap your feet. Again, the A1 speakers are able to convey the fun in the song along with the lower frequencies, despite the fact that you can't feel them as with larger speakers.
What I like
Well built
Sound great despite their size
Affordable
Bluetooth sounds as good as wired
What I'd change

Final Thoughts
There's one thing I strongly disagree with Audioengine about regarding the A1 speakers. Audioengine states that the A1's are made to be room speakers and not computer speakers. In other words, not made for what's called near-field listening. Screw that. I have them wirelessly connected on my work-at-home desk and they sound great. So yeah, if you're looking for some really good speakers to rock to while working, try the A1 Home Music System and forget what Audioengine says. Just enjoy.
Update 2/11/21
This is from Julie… Bill was kind enough to gift these speakers to me a couple months ago and I have to say that I absolutely LOVE them. I have them connected to my 13in MacBook Pro M1 that I gifted to myself for Christmas. The new MacBook's audio didn't seem loud or rich enough to my ears so I asked Bill for his advice on purchasing a small pair of speakers and he generously offered to send them to me. Thanks Bill! They sound fantastic and they look great too!
Price: $199.00
Where to buy: Amazon
Source: The sample of this product was provided by Audioengine.