We use affiliate links. If you buy something through the links on this page, we may earn a commission at no cost to you. Learn more.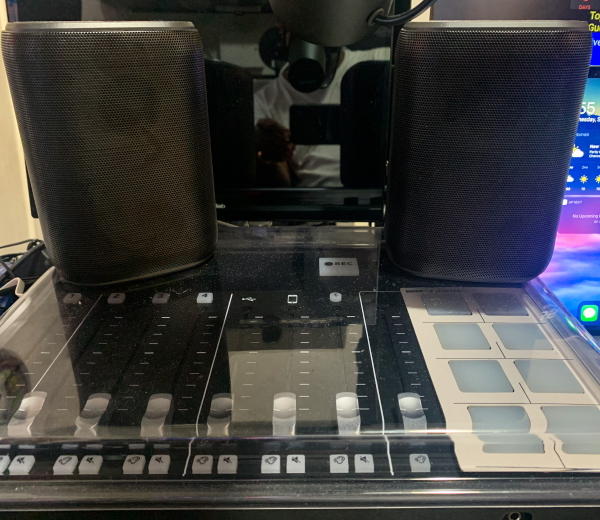 REVIEW – I always seem to have so many gadgets on my desk along with lots of wires hanging everywhere to accommodate the devices. Recently, I decided that I wanted to add a new and small pair of audio monitors to my immediate workstation. I have been looking for a while for a pair of compact and wireless monitors. These Killer Concepts RockKsteady Stadium  Portable Bluetooth Speakers might just be the right fit.
What is it?
The Rocksteady Stadium Portable Bluetooth Speaker is a portable Bluetooth speaker that features an A.I.-driven audio authoring platform and allows listening experience without the need to download apps or to rely on a WiFi connection.
What's in the box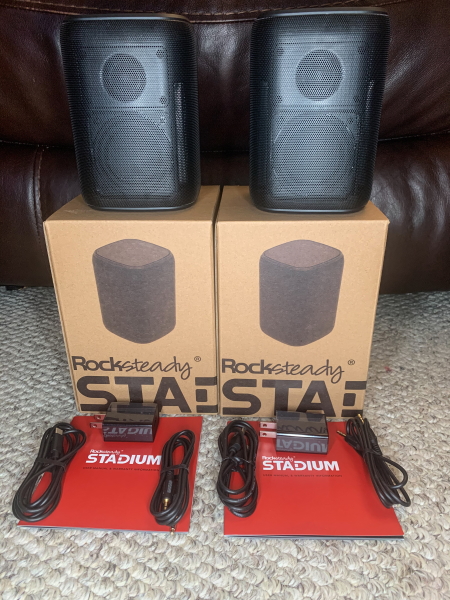 2 x Killer Concepts Rocksteady Stadium Portable Bluetooth Speaker
2 x User Manual
2 x USB-C Charging Cable
2 x AC Adapter
2 x 3.5mm Auxiliary Cable
Design and features
Specifications



Features

Superior Sound Clarity: The speaker achieves its clarity with premiere use of AWSM (Advanced Wave Sound Method), created by Bambu™, Killer Concepts®' sound engineering partner. AWSM is an A.I. software that removes sound artifacts and extends the frequency range to create a clearer amplification—restoring a song's recorded file to its original pre-compression state after decoding in real-time.
Immersive Audio Experience: Users can achieve a rich sensory environment assigning each speaker as a "Host" or "Satellite," and then connecting an unlimited amount of ROCKsteady® Stadium speakers within the Host speaker's range – the greatest range of any speaker in its category. The user will discover that the more speakers they add to the mix, the greater the listening experience and the lower the cost per speaker purchased.
Customizable Setup & Configuration: The simple setup and the easy-to-use interface include basic customizable functions, such as stereophonic channel selectors, individual volume control per speaker, and "Stadium Mode Selector," which provides an unlimited speaker pairing connectivity.
Affordable Without Compromise: ROCKsteady Stadium proves that you don't need to spend more to get more with the best speaker available in its segment. Competitively priced, the speaker is designed top-to-bottom for an innovative sound performance without sacrificing quality.
Battery Life: With up to 16 hours of battery life, the speaker delivers studio-quality music anytime and anywhere.
Speaker Accessories: ROCKsteady Stadium vinyl or leather Carrying Straps, Premium 4-Pack Travel Cases, Color-Choice Protective Speaker Rings, and additional Chargers are available for purchase.
The bookshelf type speaker sits six inches tall and 4.25 inches wide, weighing only 2.2 pounds. The front of the speaker is a complete grill that hides the drivers. On the back, there is the wall mounting hole, the power button, and the St/L/R selector switch, an auxiliary port, and USC-C charging port. They are all covered by a rubber cover. The operating controls are touch controls and they are located on the top of each speaker.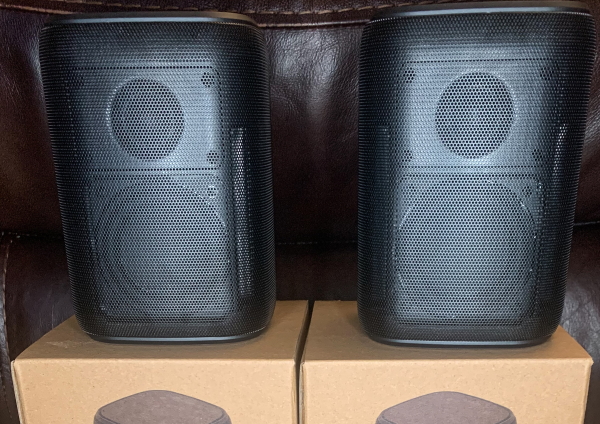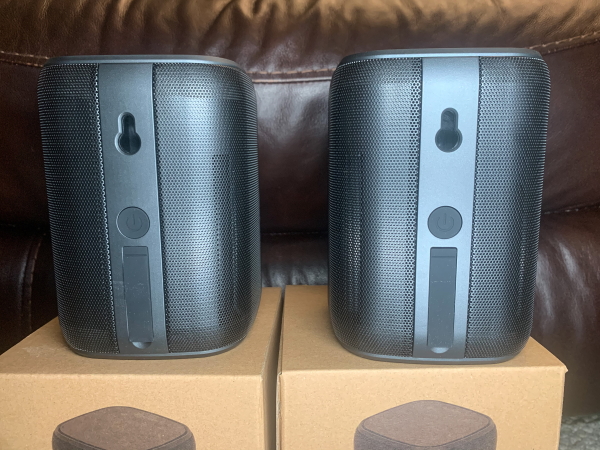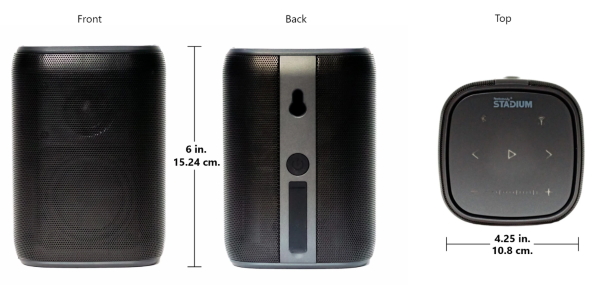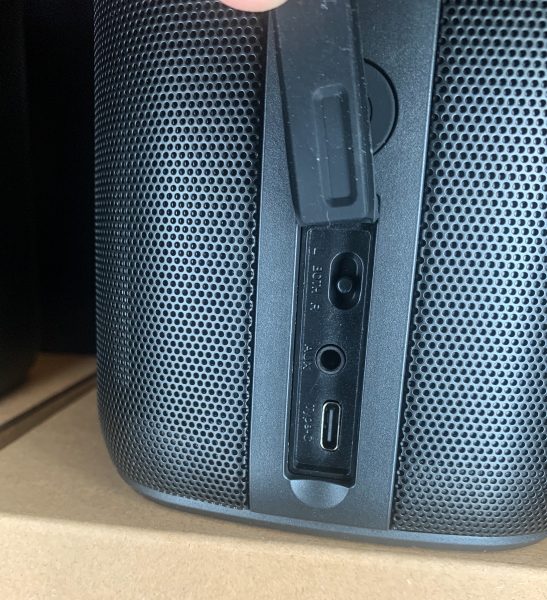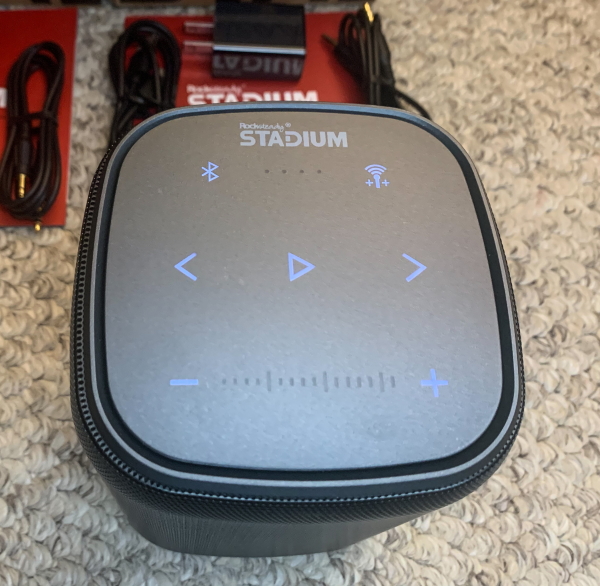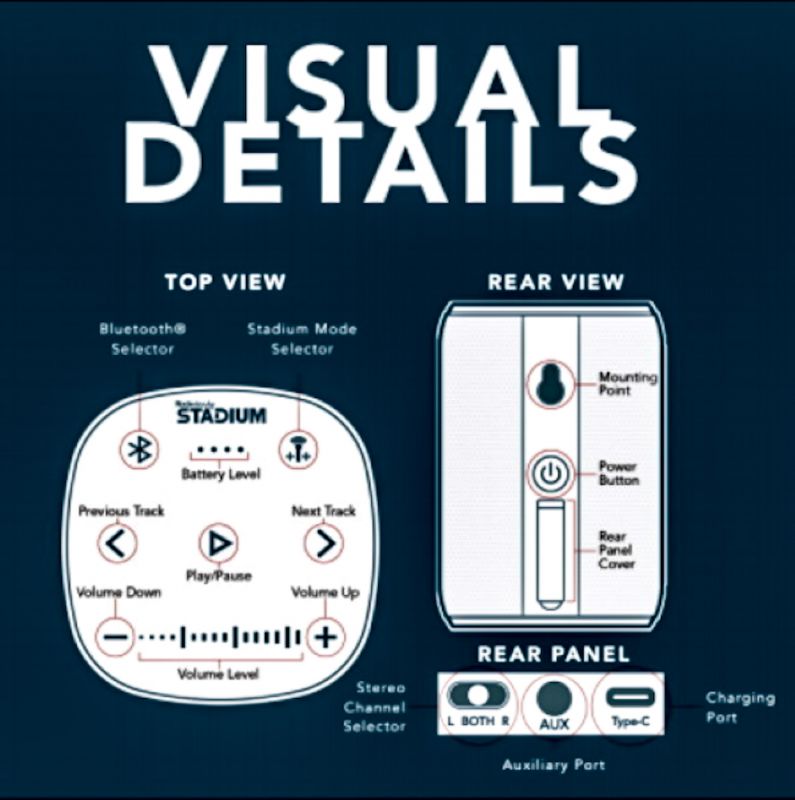 Performance
Like any wireless device, the first thing I did was to charge it. After that the setup process was easy. I just powered the first speaker up and followed the process below.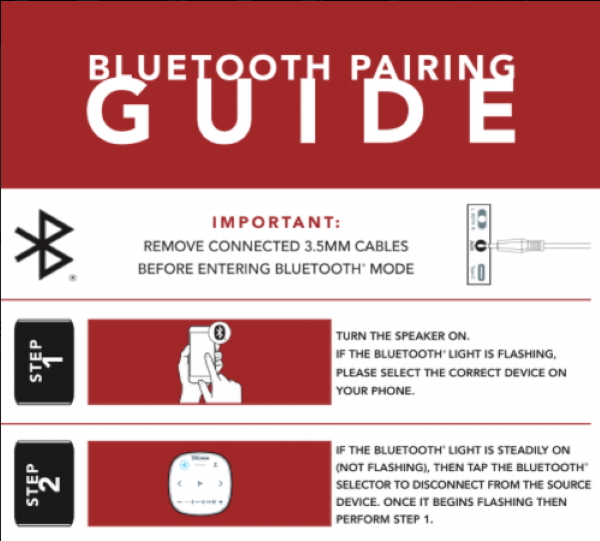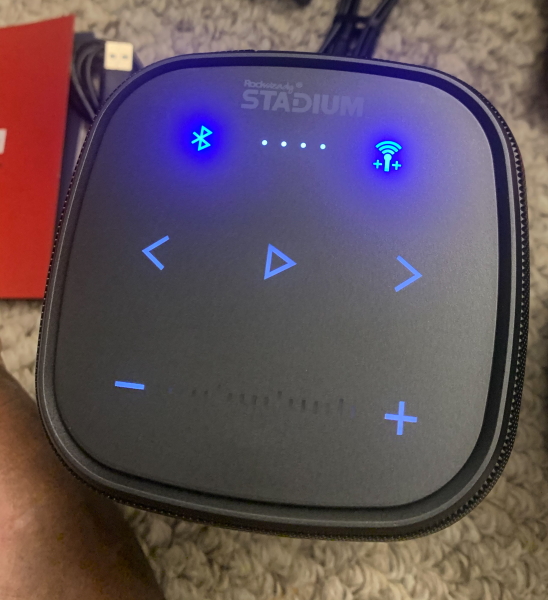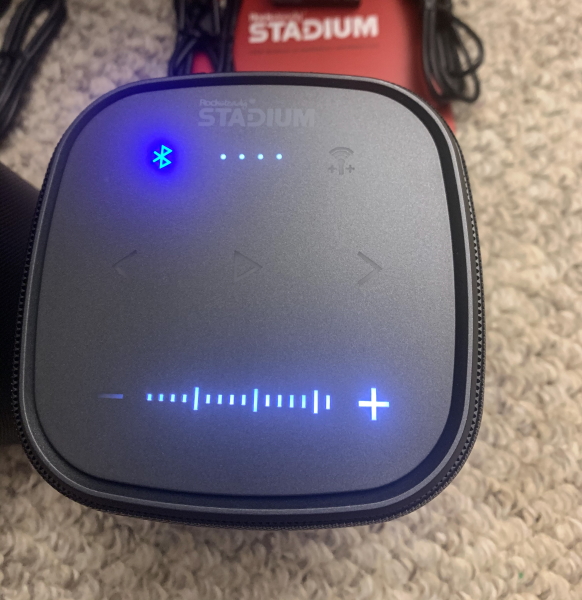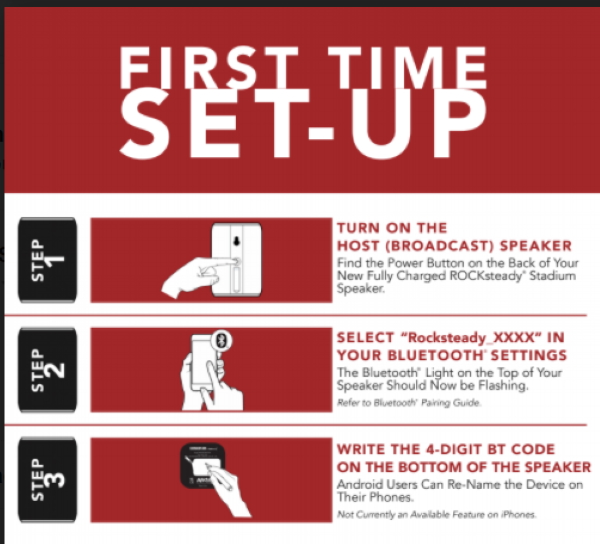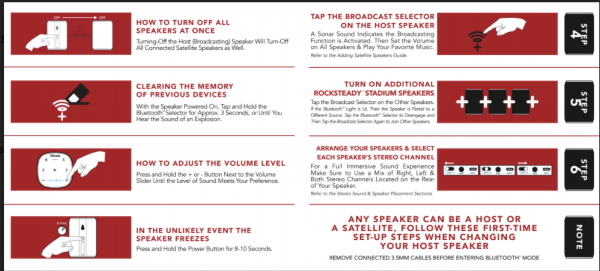 The photo below shows the 2 speakers playing. The one on the left has the Bluetooth connection to my phone as the host and the one on the right is wirelessly daisy-chained to the one on the left.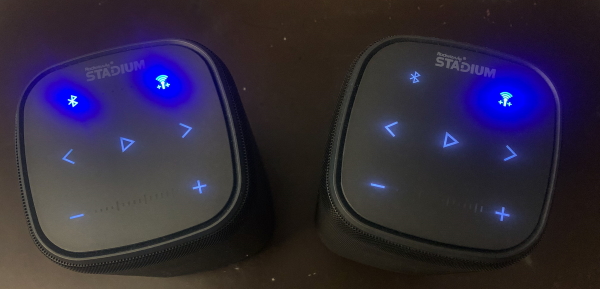 As previously mentioned, these speakers are easy to set up and it only takes a few minutes to start using them. Once the host speaker is connected to the source, touching the Stadium Mode Selector automatically connects that speaker to the host. They are solid in weight and well built. The sound is nice and the option to switch them to work as a left or right or stereo speaker really works well when watching movies. They also work well with Windows and Android, but with iOS I did experience some dropping out and audio syncing issues when using both my iPad and iPhone. I experienced this with both iOS versions 13.xx and 14.xx. However, it is important to note that I am a beta tester and the version of iOS on my devices is beta. Therefore, I am not sure where the issue is.
In addition, I dislike that the switches and ports are on the back of the speakers since the design includes wall-mounting as an option. It is impossible to properly wall mount them unless nothing is plugged in. Since they do need to be recharged, you will need to remove them from that position each time you need to charge them or if you need to use the auxiliary jack……………JMHO!!
The following is an example from the manufacturer of how the speakers can be set up: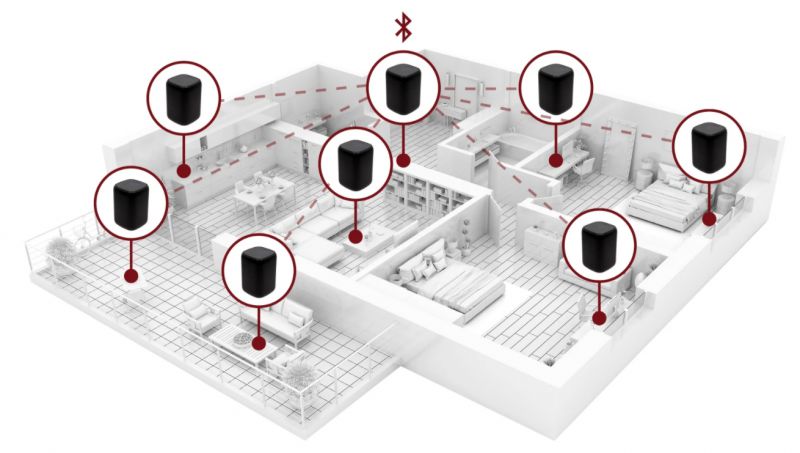 What I like
The  build quality
The size
The ability to daisy chain multiple speakers wirelessly
The sound reproduction
The battery life
The many usage scenarios
What I'd change
The ports at the back make wall mounting not too practical (My opinion)
I would like a wireless subwoofer to be a part of the package
Final thoughts
I have found that everything about any speakers including the design and sound may receive different responses from different people. For me, these speakers work well as satellite bookshelf speakers, room speakers, and home theater speakers, but not so much as wall-mounted speakers because I have to remove them to charge them or to use the auxiliary jack. I can imagine that adding several of these to any size room theater system would work well and even better it a subwoofer is available. For my use, they work well and are small enough that they are not an obstruction, I like the portability and sound for my use.
Price: individual purchase for $149.99, as a two-pack for $274.99 or a four-pack for $499.99
Where to buy: ROCKsteadyAudio.com and Amazon
Source: The sample for this review was provided by Killer Concepts.