We use affiliate links. If you buy something through the links on this page, we may earn a commission at no cost to you. Learn more.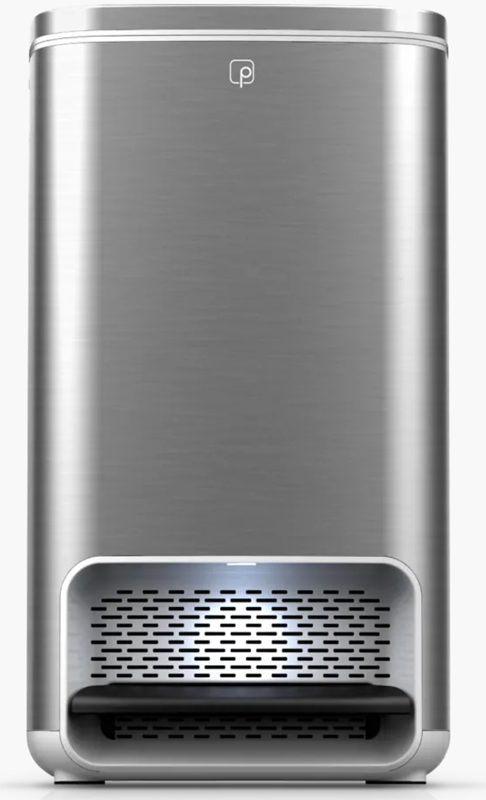 NEWS – Trash – we all produce it and we have to store it until trash day.  Most of us have some sort of trash can in the kitchen.  All that's fine until we put nasty, stinky stuff in the can the day after trash day and have to smell it for the next several days. It gets worse if you have a baby and are storing up all those aromatic filled diapers for a few days.
What if there was a way to deodorize your trash without the use of chemicals, filters, or other sanitizers?  How about freezing your trash? I'm not talking about shoving your trash next to the ice cream and frozen peas – I'm talking about a new product called Petal – a freezer specifically for your trash.

Petal looks like your standard kitchen trash can, with a foot pedal to open and a child/pet-proof lid.  The magic is in the internal mechanism that cools your trash to a user-selectable 0 or 14-degree Fahrenheit temperature. At these temperatures, Petal forces bacterial cell membranes to rupture and eliminates water vapors, stopping the spread of germs & erasing odors.
There are no custom liners to use.  The included bin with a handle lifts out and you dump the frozen waste into the trash bag of your choice.  That means that the only ongoing costs are for electricity. Petal uses 8 – 10 KWh per month, or somewhere around $1 per month, depending on your local energy costs.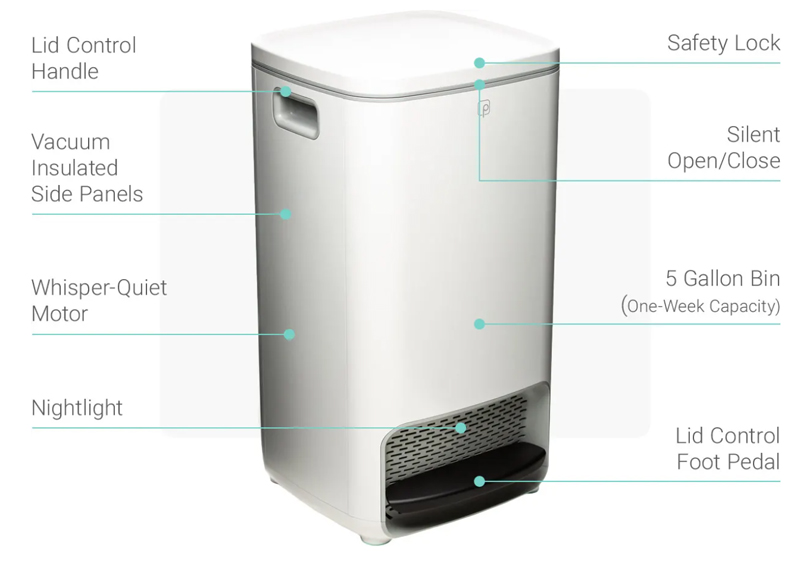 Petal is taking pre-orders now for planned Spring 2021 deliveries.  They offer a one-year warranty and a 100-day trial with a 100% refund if you're not happy.  The full retail price is $349 but pre-orders are going for a discounted $199. For more information, visit petalclean.com.