We use affiliate links. If you buy something through the links on this page, we may earn a commission at no cost to you. Learn more.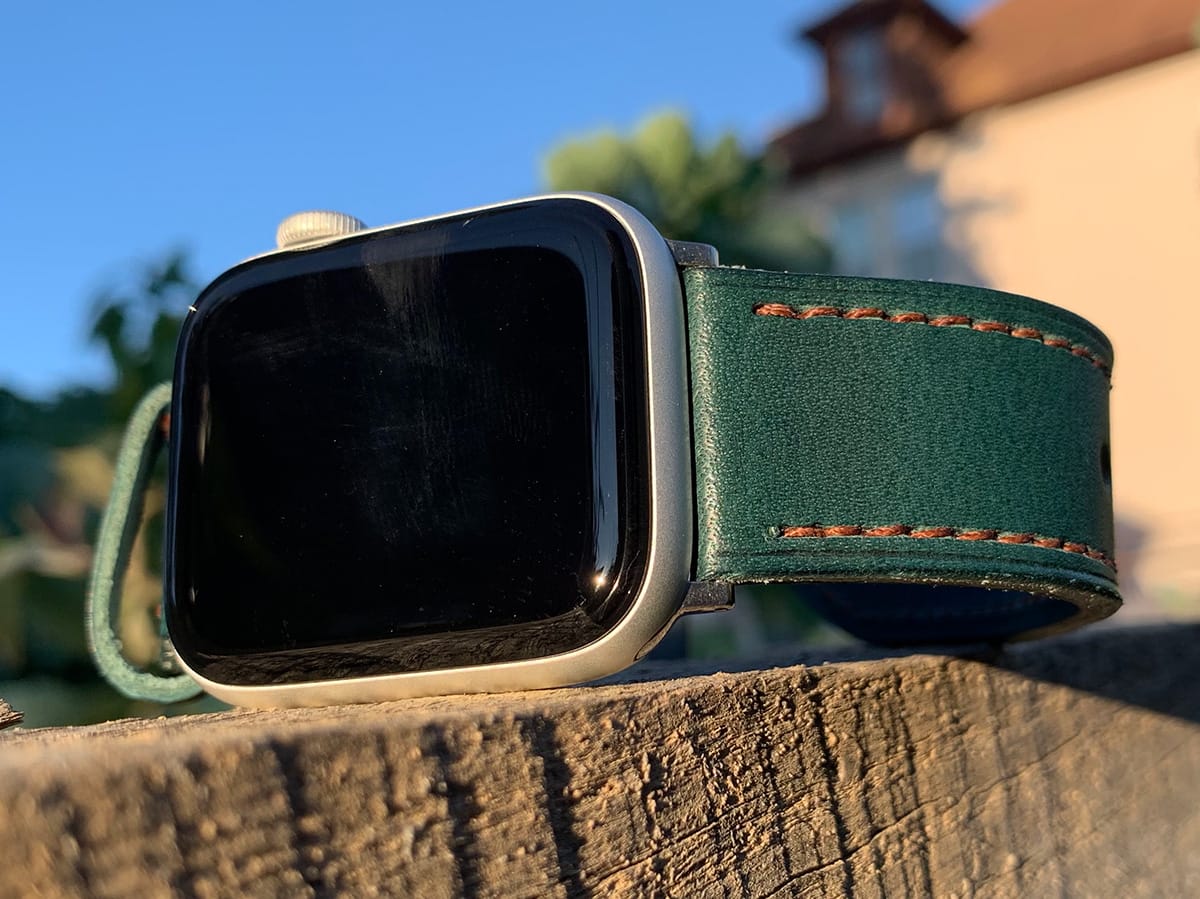 REVIEW – One of the best parts of owning an Apple Watch is seeing it transform with a simple act of swapping the band. Solomon Straps is here to give your Watch a healthy dose of style and class.
What is it?
The Leather Band from Solomon Straps combines turquoise Badalssi Carlo full-grain leather with light brown thread to create a classy-yet-casual band that easily connects to your Apple Watch.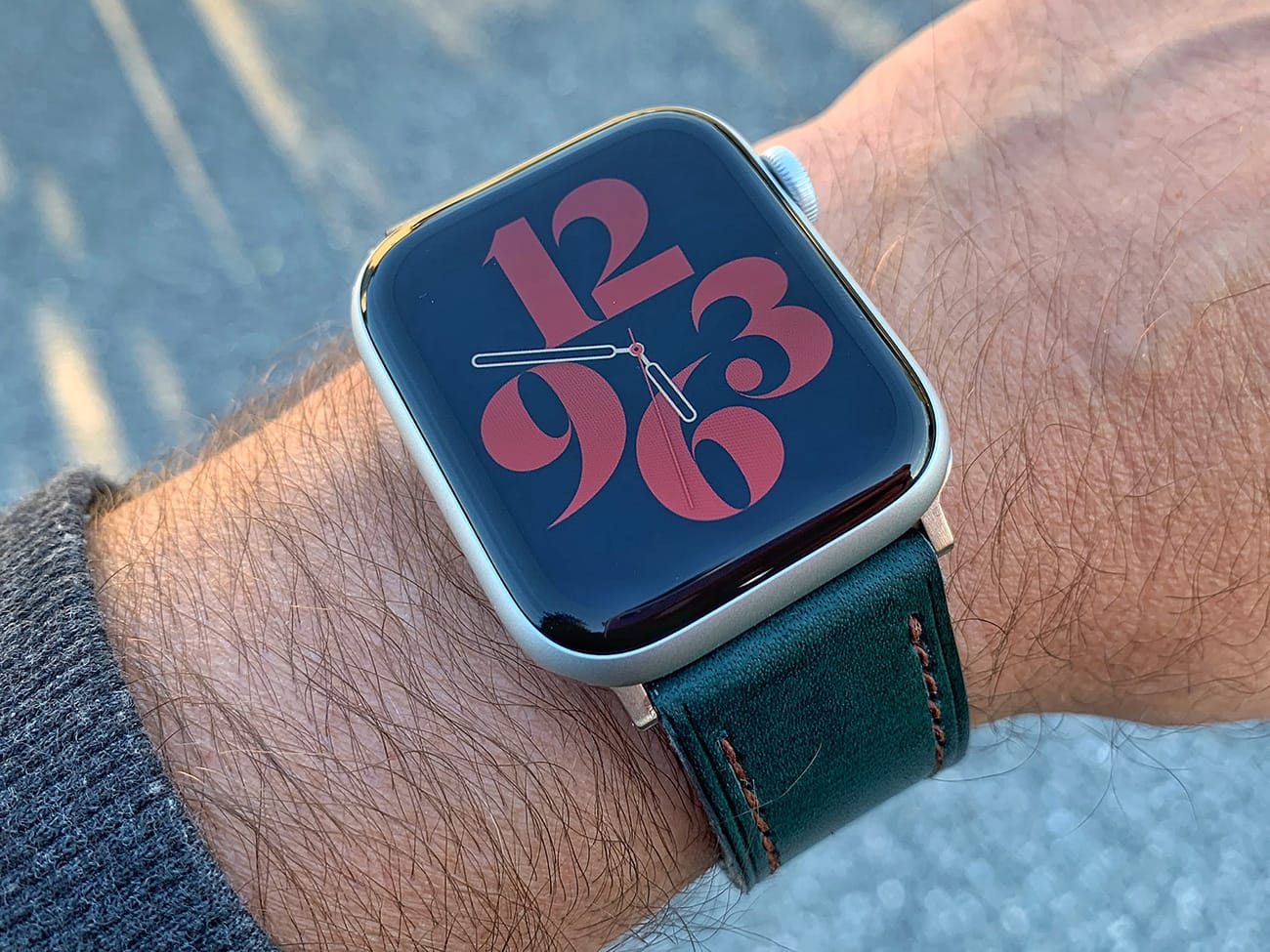 Hardware specs
Material: handcrafted full-grain leathers
Length: 120/75mm
Color: Turquoise
Stitching: Brown
Texture: Smooth
Thickness: 3.2mm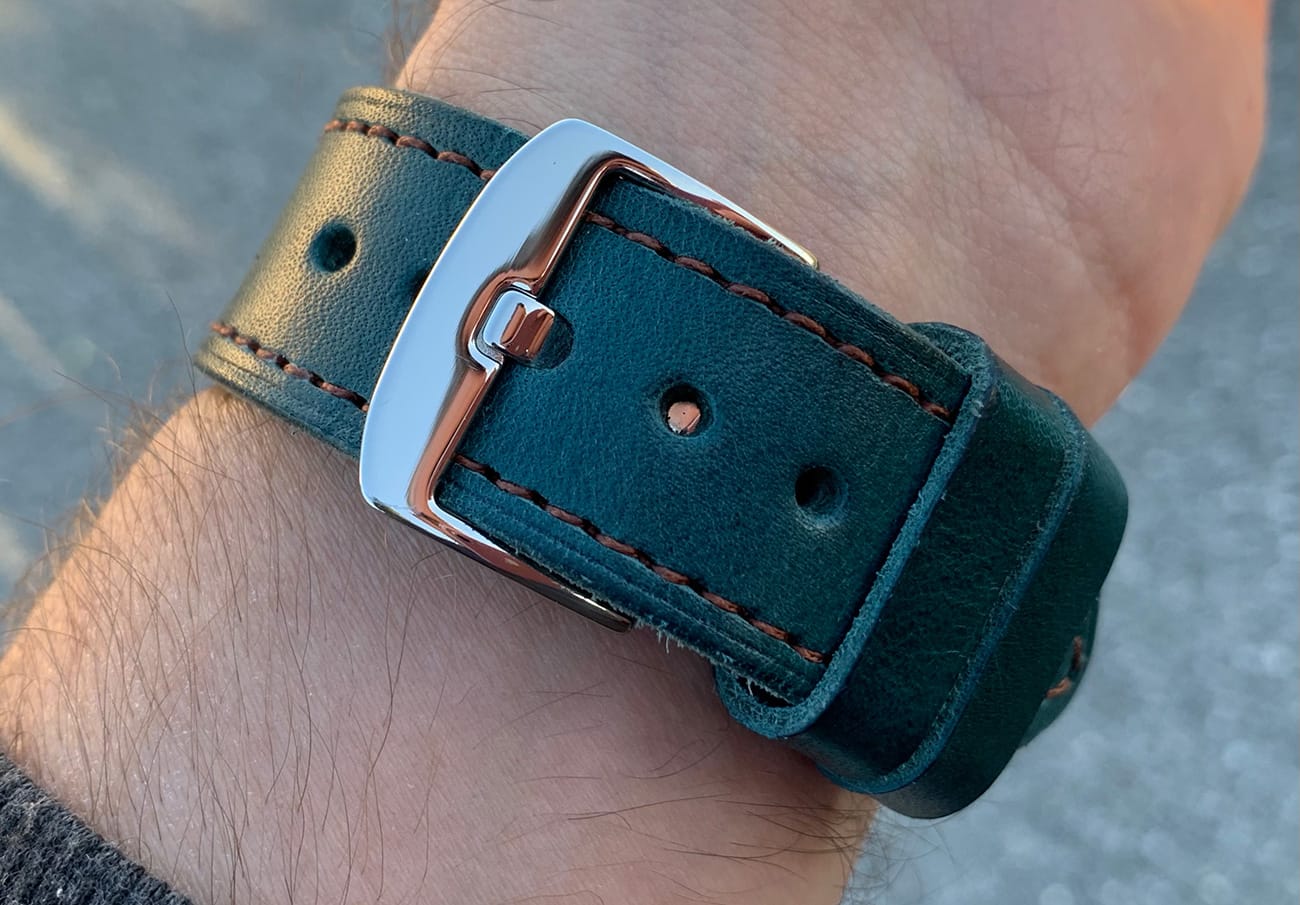 Design and features
One of the best parts of owning an Apple Watch is collecting and swapping out bands. I love having a variety of options to fit my mood and activity, and while I don't find myself out at restaurants or social events right now, it still feels nice to slip on a fancy Watch band and feel classy for a moment.
Solomon Straps creates premium, handcrafted leather watch bands in a variety of colors that are designed to last at least 10 years, if not more. They also happen to make bands with Apple Watch compatible hardware.
The moment I fastened the band to my 42mm Apple Watch, it completely transformed the look from sporty fitness tracker to something you could easily wear to a fancy dinner or business event, just like that.
The leather Solomon Straps uses is premium full-grain leather, which is the highest grade, and from what I can tell, could easily last the promised 10+ years. It's thick and durable, and is worth mentioning that it will take a good several weeks of daily wear to break in.
Never miss one of our posts again. Sent MON, WED, and FRI with the latest gadget reviews and news!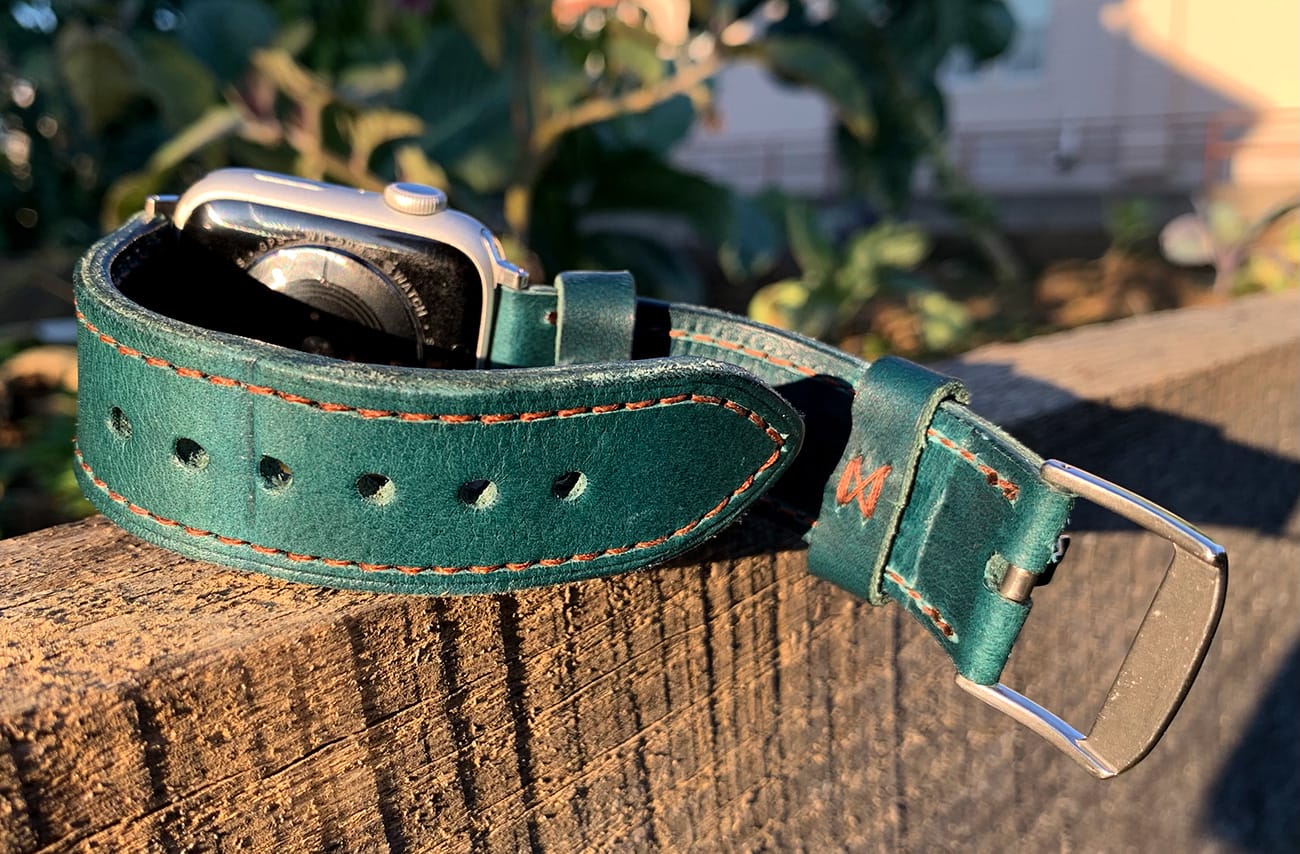 Given the thickness of the leather, fastening it to your wrist may take some manhandling, at least until it loses some of that initial stiffness.
I received the Bahama Turquoise variant, and I really like the color. It appears to have more of a greenish tint in most light, but the dye is rich. The raw, flat finish of the leather plus the contrast of the brown stitching gives this band enough of a casual look to make it and everyday type of wear. I'm no fashion expert by any means, but if this band had a shiny finish and less contrast-y stitching, I wouldn't want it on my wrist unless I was in a more formal setting.
After an initial break-in period of a couple weeks, the band was much easier to fasten.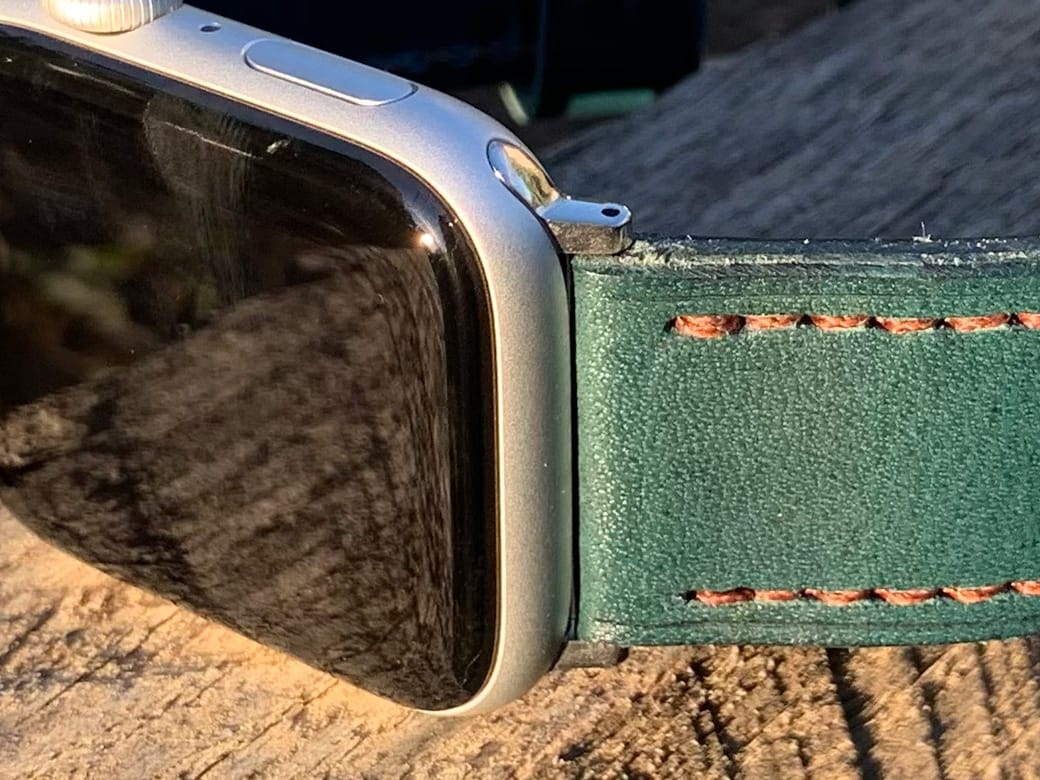 Solomon Straps will match the hardware to the color of your Apple Watch. The polished silver lugs look great against the textured aluminum body of the Watch while providing a little bit of extra shine.
I just love this band. And coming in at $70, it's actually at least $30 less than Apple's cheapest official leather band. Solomon Straps are more in line with the Apple's Hermès line of Watch bands as far as looks and quality go, the cheapest in that line is $339! Crazy.
If you were ever eyeing of those Hermès bands, Solomon Straps has you covered at far more affordable price. And provided you keep upgrading your watch with the same size, you can hang onto this quality band for years to come.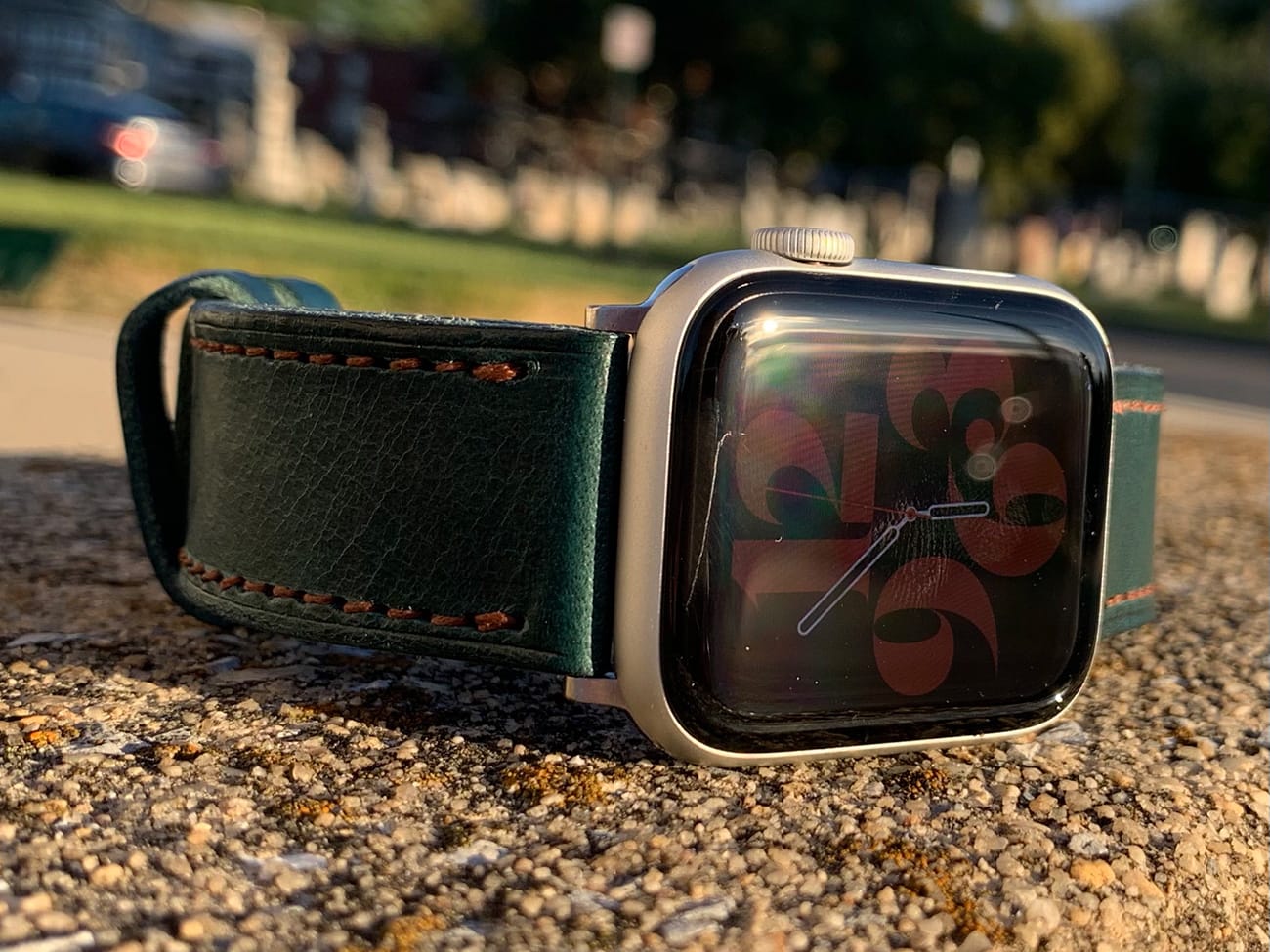 What I like
Absolutely gorgeous, durable leather
Solid hardware, connects perfectly with the Apple Watch
Thick stitching, will last years
What needs to be improved
More a note than an improvement, but you can expect a weeks-long break-in period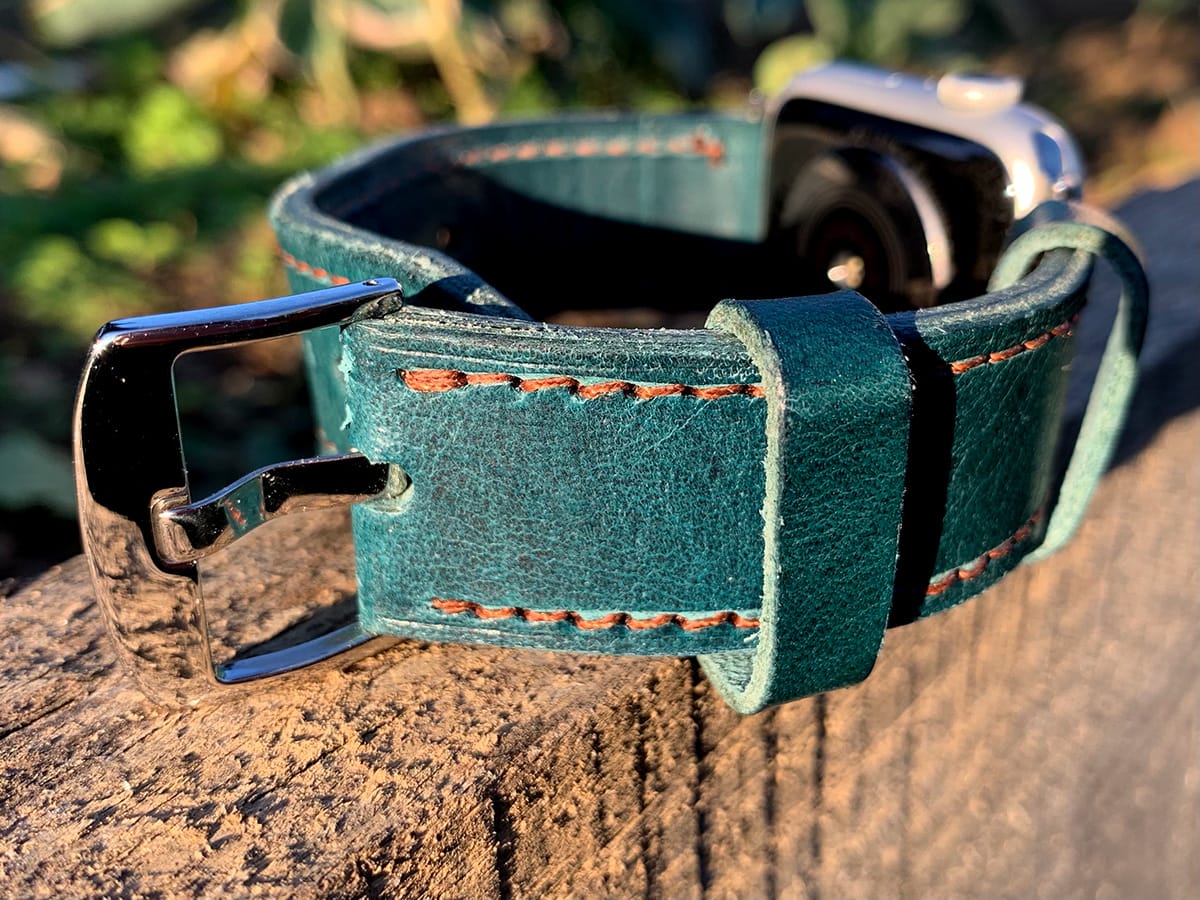 Final thoughts
The Solomon Straps leather band is a classy yet casual addition to your Apple Watch band collection. The hardware is gorgeous, fits perfectly and the price is well below any of the leather bands in Apple's catalog.
Price: $70.00
Where to buy: You can pick up your own Solomon Straps leather band for your Apple Watch in a variety of colors directly from their website.
Source: The sample of this product was provided by Solomon Straps.