We use affiliate links. If you buy something through the links on this page, we may earn a commission at no cost to you. Learn more.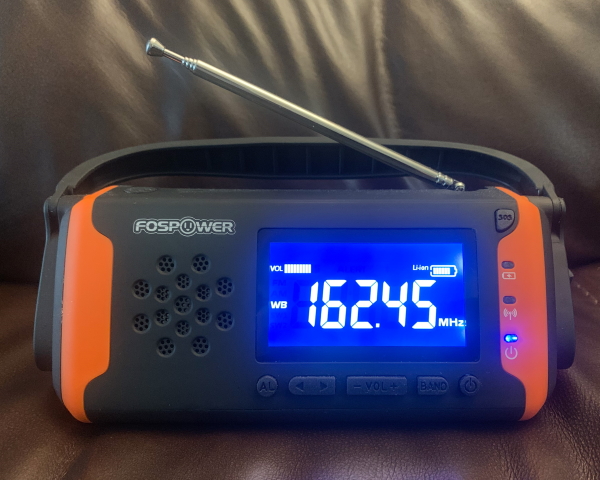 REVIEW – I live in New York near the ocean or as some may say at the water's edge. It is very normal for me to experience power outages during any storm in any season. Years ago during Hurricane Sandy, I spent 14 days in the dark, and it was a hand-crank radio that I had back then that allowed me to hear the news and to otherwise break the monotony of the silence. Since then those types of radios have become vital to me. I jumped at the opportunity to test and review this FosPower Emergency Solar Hand Crank Digital Portable AM/FM, NOAA Weather Radio.
What is it?
This is a multi-functional Recreational and Emergency digital AM/FM radio that also includes a NOAA weather radio and a flashlight/SOS light. In addition, this radio provides 5 methods to power or recharge via the internal power bank or AAA batteries, the included micro-USB cable, the hand-crank, or sunlight.
What's in the box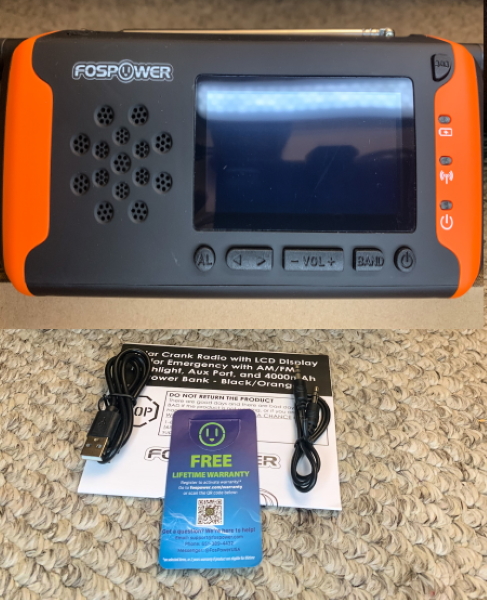 1 x Solar Crank Radio
1 x Audio Cable
1 x Micro-USB Cable
1 x User Manual
Design and features
Specifications
Frequency: FM: 87 -108 MHz AM: 520 – 1710 kHz WB: 162.40 – 162.55 MHz
Battery: 2x 18650 Li-ion 3.7V, 2000mAh
Working Voltage: 2.7V / 4.2V
Charging Time (Solar): 50 hours
Charging Time (USB): 6 – 7 hours
Radio Listening (Medium Volume): 18 – 20 hours
Aux Music Play (Medium Volume): 30 – 35 hours
LED Flashlight: 18 -20 hours
USB Output: DC 5V/1A
IP Rating: IPX3
Item Weight: 1.08lb / 490g
Item Dimensions: 79.5 x 35.4 x 31.5 in / 202 x 90 x 80 mm
Features
PORTABLE WEATHER RADIO: The FosPower digital weather radio includes AM, FM, and pre-programmed NOAA weather channels. The radio provides news, sports, entertainment, and NOAA weather broadcasts. The ALERT function will listen to the 1050Hz tone 24/7 for All-Hazards alerts and emit a siren sound to notify you that a warning message is being sent out by your local NOAA channel.
4000mAh POWER BANK:  The radio comes with a 4000mAh high-capacity power bank. The replaceable internal battery will support radio listening for up to 20 hours. It can also charge your phones or small electronic devices for emergency use.
ESSENTIAL FOR HOME & THE OUTDOORS:  Need a flashlight for camping? Preparing yourself for a power outage? The LED flashlight on the radio is bright and energy-efficient. When help is needed in an emergency, the SOS function will emit both a siren and an SOS light signal.
MULTIPLE POWER SOLUTIONS FOR ALL SITUATIONS: You are able to power the radio with the internal batteries or AAA batteries. Recharging the internal batteries with the included micro-USB cable is the easiest and most efficient method. When power is not available, the hand-crank and solar charging can be used as a last resort.
LIMITED LIFETIME WARRANTY: Join millions of satisfied customers with our limited lifetime warranty, backed by our experienced and dedicated USA based customer service.
On the front of the radio, there are the control buttons, that relatively large LED display, and the LED indicators. Across the back, there is the solar panel.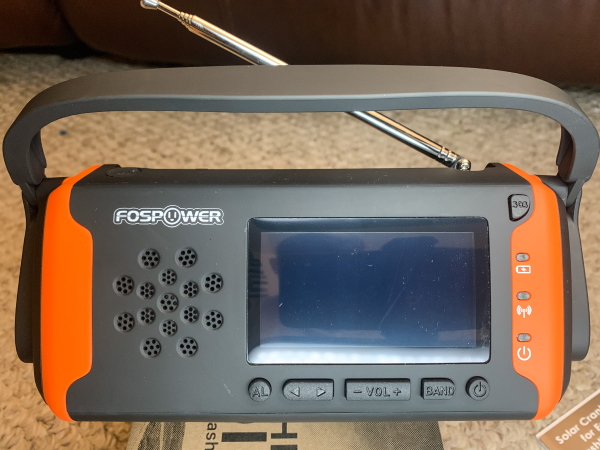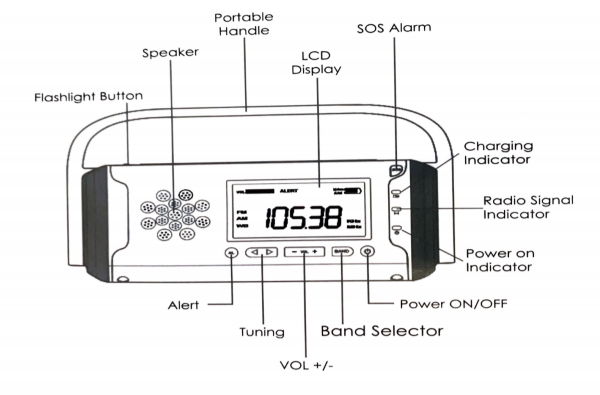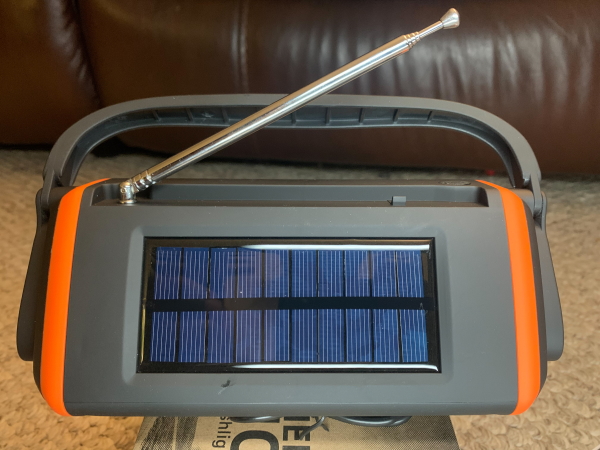 On one side of the radio under a protective rubber cover, there is the micro USB charging port to charge the radio, the USB-A port to charge devices, and the 3.5mm auxiliary jack. On the opposite side, there is the flashlight/SOS light.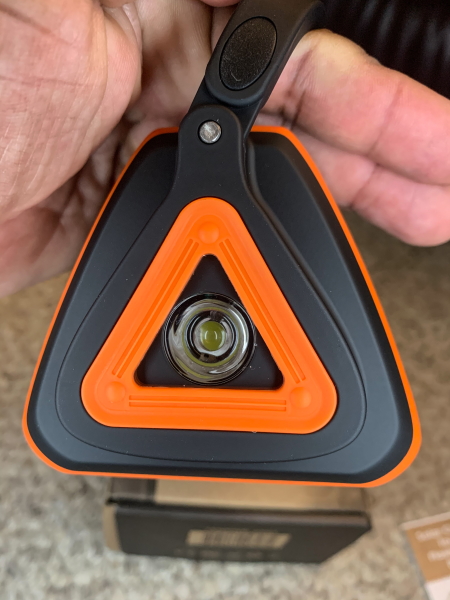 Underneath the radio, there is the crank handle, the built-in battery, and the compartment for adding 3 AA batteries.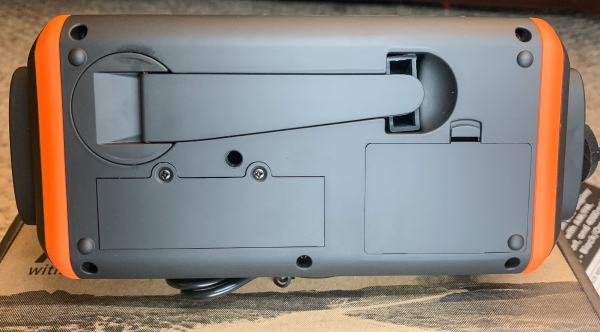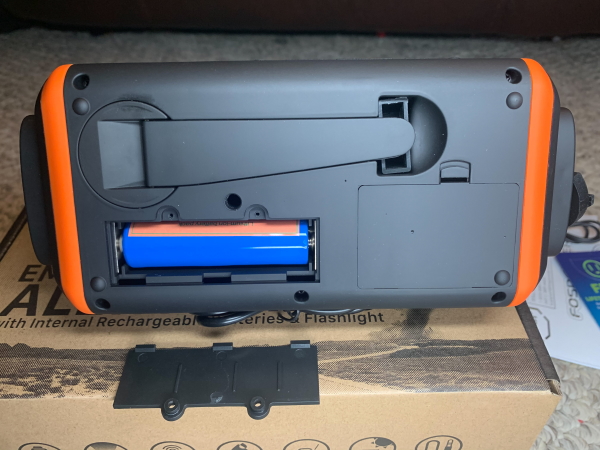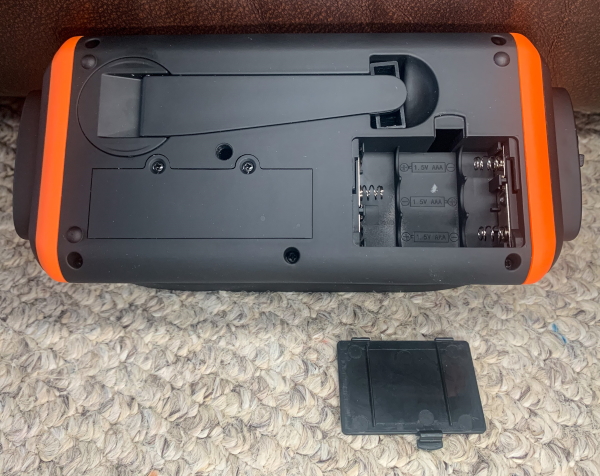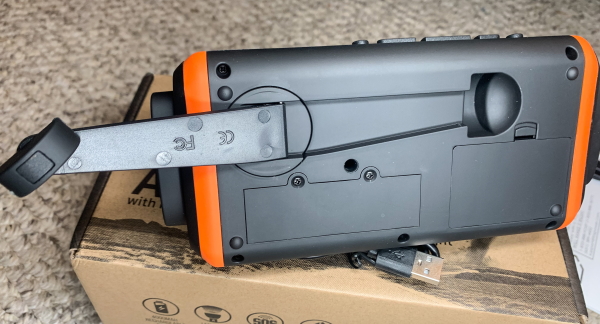 On top of the radio, there is the retractable antenna and the flashlight on/off switch.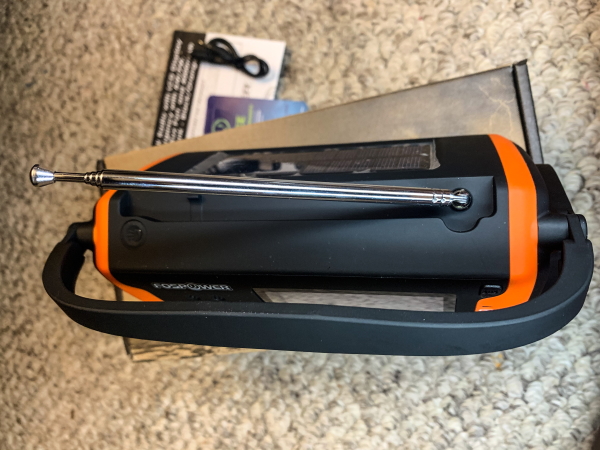 Performance
This is a simple but full-featured radio. After cranking the handle for about a minute, it seems to play for a really long time. There is a built-in battery for charging other devices, and you can also use 3 AA batteries to power the radio. The flashlight is quite bright and the station reception is very good where I live.
What I like
The size
The charging options
The build quality
The reception of the stations that I was able to listen to
What I'd change
It is what it promises to be so nothing to change
Final thoughts
The radio is a really good emergency radio but also really good as a portable radio for any occasion, It offers good sound for its size and it is nicely built. I also like that it has built-in solar charging, and for the price, you cannot go wrong. Well done!!
Price: $45.99
Where to buy: Amazon
Source: The sample for this review was provided by FosPower