We use affiliate links. If you buy something through the links on this page, we may earn a commission at no cost to you. Learn more.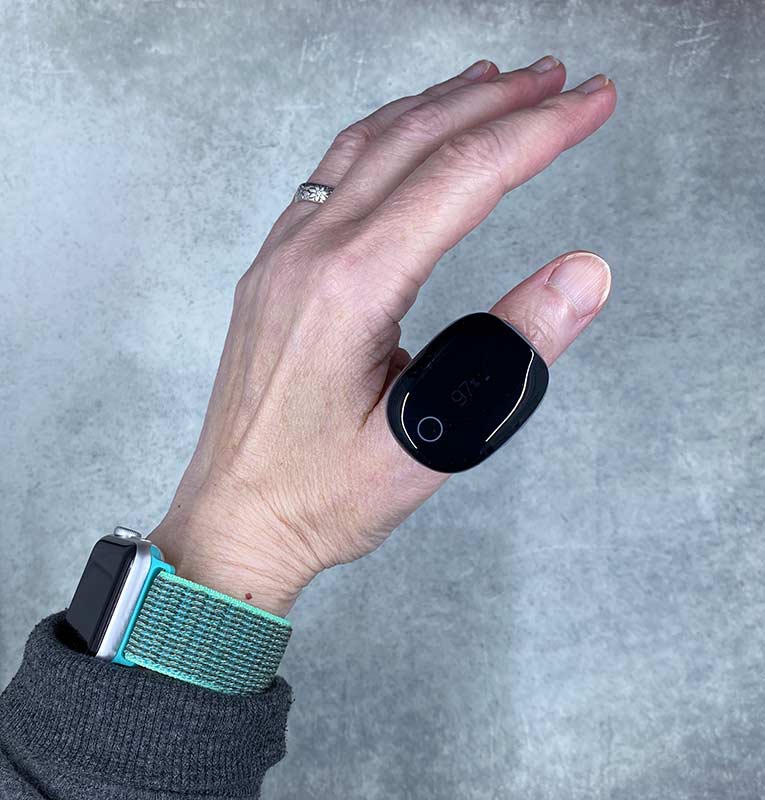 REVIEW – Have you ever wanted to check your blood oxygen saturation levels (Sp02) because you have or think you might have sleep apnea or some other health issue. The Wellue O2Ring lets you do that quickly and will let you track oxygen levels and your heart rate while you sleep. Let's take a deep breath and check it out.
What is it?
The Wellue O2Ring is a wearable oximeter that records sp02 levels and heart rate every second, as well as body movements.
What is Sp02? Its oxygen saturation and is a measurement of the amount of oxygen-carrying hemoglobin in the blood relative to the amount of hemoglobin not carrying oxygen. The body needs a certain level of oxygen in the blood or it will not function as efficiently. SpO2 (blood oxygen saturation levels) of a healthy person should be between 94% and 100%.
What's in the box?
Wellue O2Ring
micro USB charging cable
Instructions
Hardware specs
OXYGEN LEVEL RANGE – 70%-99%
PULSE RATE RANGE – 30 to 250 bpm
MEASURE INTERVAL – 1 second
DISPLAY INTERVAL IN APP DATA CHART – 4 second
BUILT-IN MEMORY – 4 sessions, up to 10 hours for each session
Design and features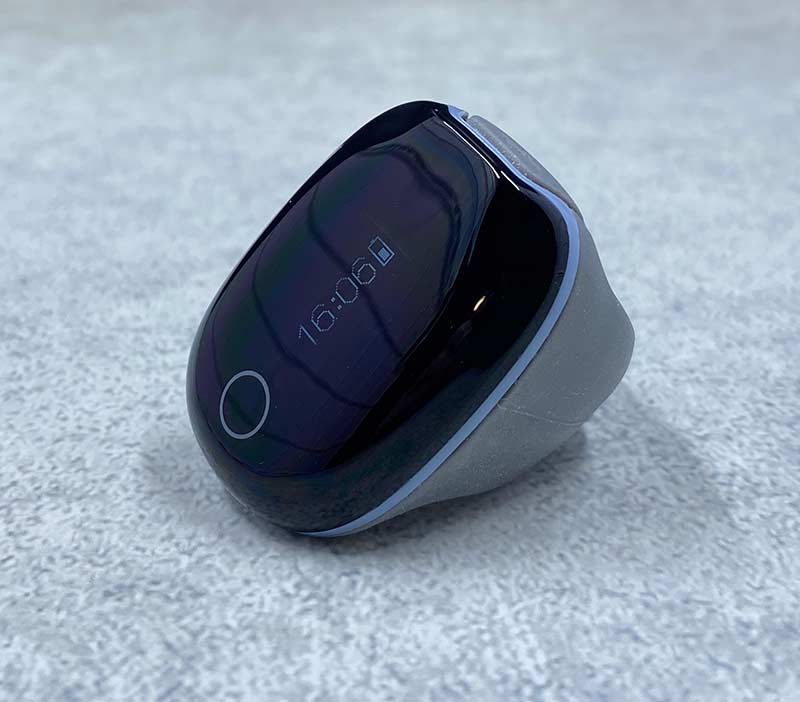 You've seen the oximeters at your doctor's office that clip on to the end of your index finger right? Well, the O2Ring does the same function, but it slips on your finger like a ring. A big ring. But don't worry, it has an expanding band so it should fit just about anyone.
The top of the O2Ring has a touch button and a display that toggles between showing the blood oxygen saturation level percentage, heart rate, and time of day.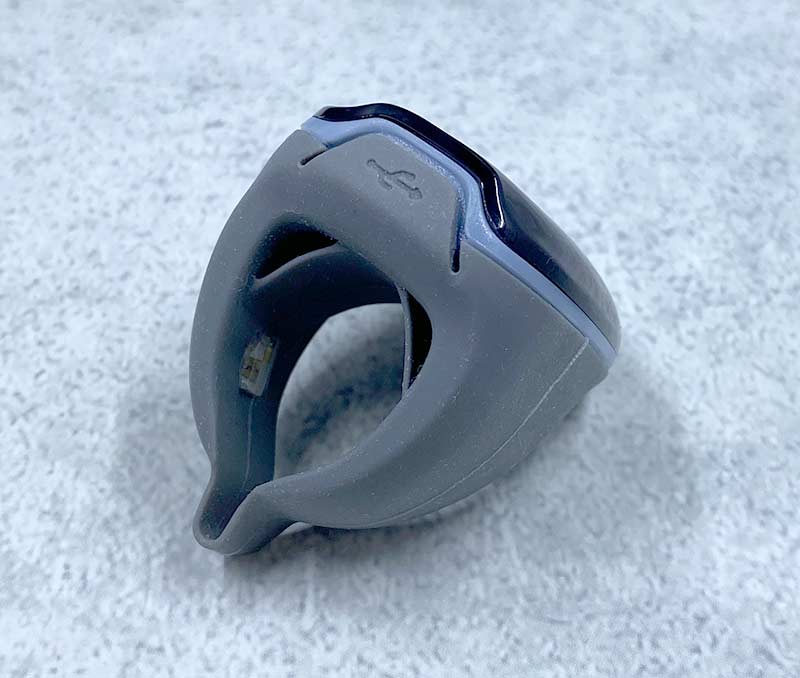 Inside the band of the O2Ring is the oxygen and heart rate monitor and on one side of the ring is the micro USB charging port.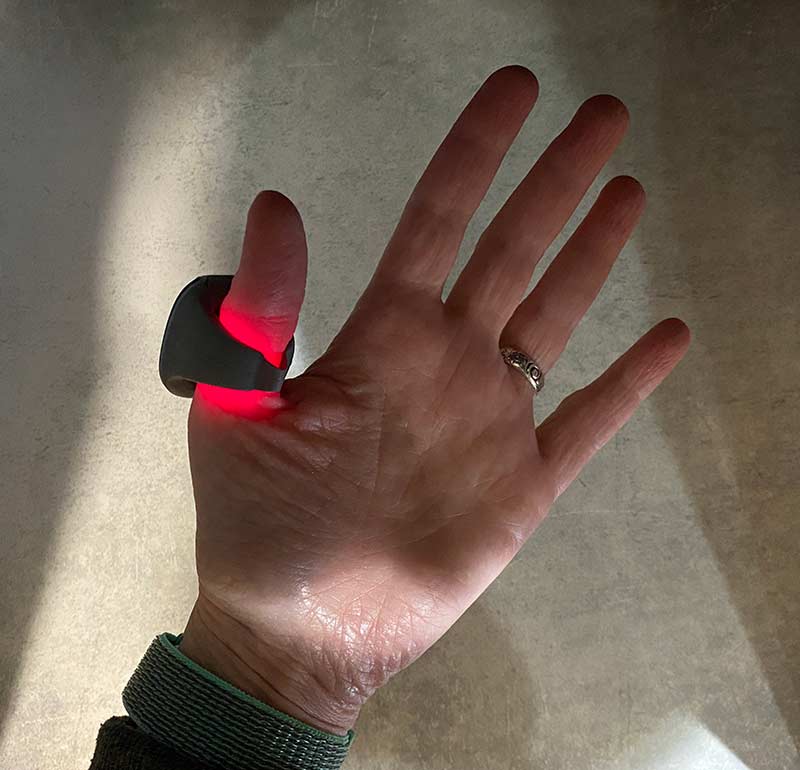 My thumb is glowing red! I feel like I'm a superhero!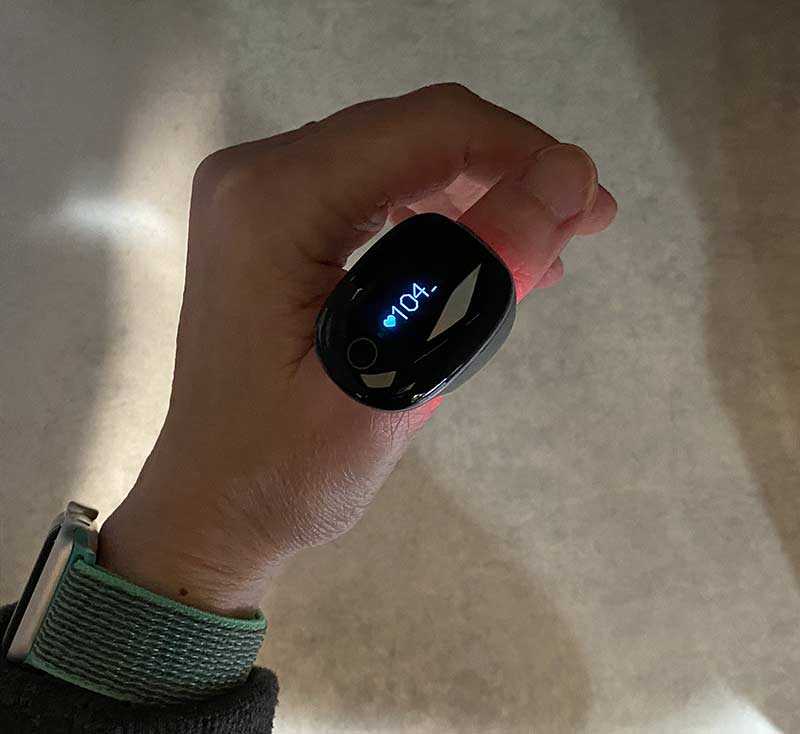 Although the Wellue O2Ring is large, I found it to be comfortable to wear on my thumb all night long. After a minute or two I forgot I was wearing it and it didn't cut off the circulation or make my finger numb. The ring can also be worn on your pinkie or another finger.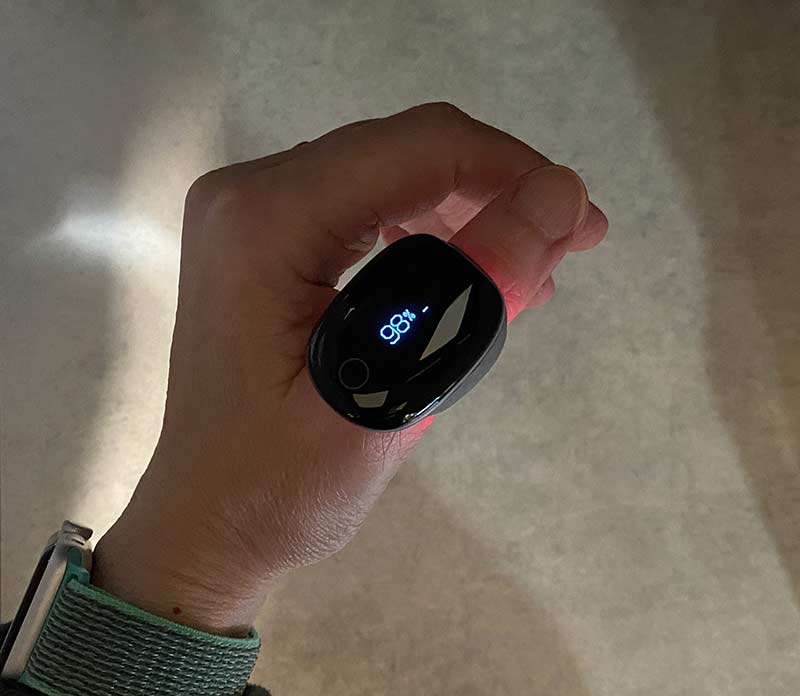 The backlit display makes this wearable do double duty as a watch, so it's handy for checking the time in the middle of the night. Note that the display is only on for a few seconds before it automatically turns off. But you can tap the touch button to wake it up again.
The app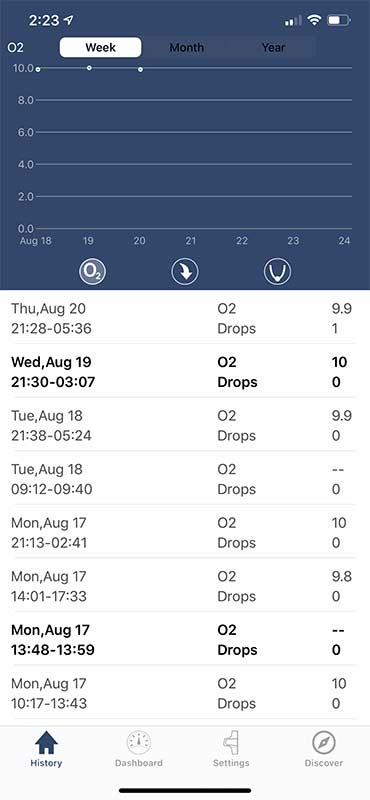 The Wellue app which I installed on my iPhone 11 Pro Max has a relatively easy to understand user interface that shows a dated time range for the recorded sessions, along with the O2 score for the session and the number of oxygen level drops. Session data is automatically synced with the app if the app is open and you remove the O2Ring from your finger.
You can see even more info by clicking on the session. From there you can see a graph of the session for Sp02 levels,  heart rate, and motion. You can zoom in on the graph and you can even export the data to CSV file that you can share with your doctor.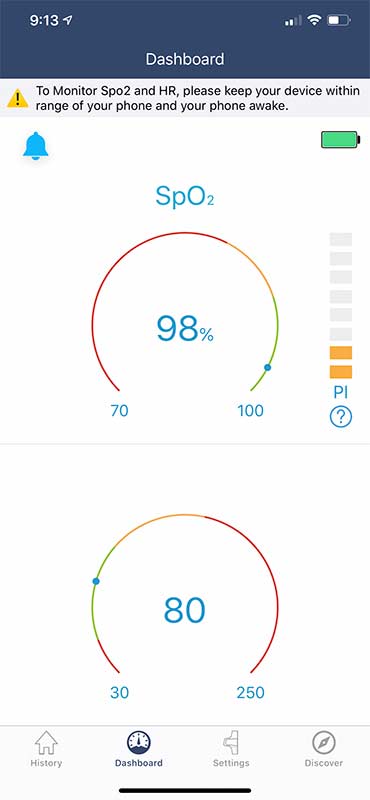 Another feature of the app gives you a real-time view of your Sp02 level and heart rate.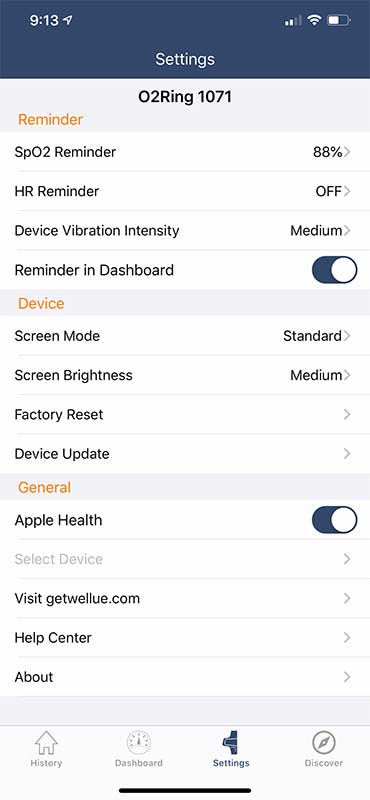 In the settings section of the app, you can customize various settings like the vibration to notify you if your oxygen level drops too low or an abnormal heart rate is detected. You can also allow the data to be sent to Apple Health.
Battery life
The O2Ring's built-in rechargeable battery has 12-16 hours of battery life. I found that if I charged it before getting ready for bed, the charge would last the entire night and would only last part of the next night. So it's important to charge it each day so it will record your entire sleep session before running out of juice.
What I like
Easy to use
Comfortable to wear
What I'd change
Better battery life would be nice so you don't have to charge it every day
Add sleep tracking
Final thoughts
The Wellue O2Ring is a simple product that will record your Sp02 level, heart rate, and body movements while you are sleeping. From the week or so that I tested this device, I found that it worked as expected and I had no real issues with it other than the fact that it has to be charged every day. For the price, I am a bit disappointed that it doesn't also have sleep tracking features. It does show body movements, but I think it would be easy to also include sleep state analysis too.
Price: $165.99
Where to buy: Wellue (Use Coupon code: TG10 to save 10% on Wellue's site)
Source: The sample for this review was provided by Wellue.