We use affiliate links. If you buy something through the links on this page, we may earn a commission at no cost to you. Learn more.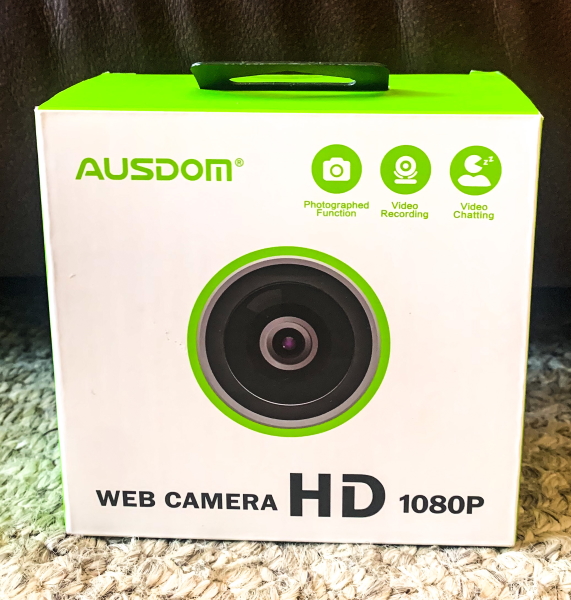 REVIEW – With the explosion of the Coronavirus all over the world, many companies have changed to a Work From Home model wherever possible. Many meetings are now conducted via Zoom, or Skype or Webex or some other service that allows for virtual face-to-face meetings. Also, many folks that are working from home have taken the extra time it allows to start online businesses, some of which include videos. At the height of the pandemic, webcams seemed to be sold out just about everywhere and the prices were increased to reflect the demand. While there are a few famous brands that seem to dominate the market, there are other manufacturers that make good webcams. Let's see how the Ausdom 1080P AF640 Auto Focus Video Camera with Microphone performs.
What is it?
The Ausdom 1080P AF640 Auto Focus Video Camera with Microphone is a Webcam that works with many applications including Skype,  YouTube, Facebook Live Streaming, etc. It is Plug and Play and is compatible with Mac OS, Android, and Windows 10/8/7/XP.
What's in the box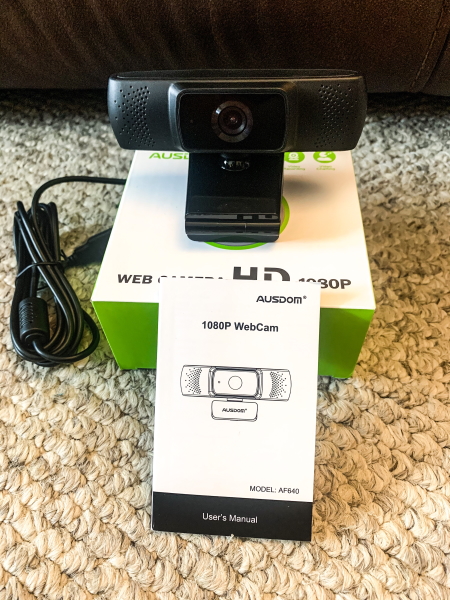 1 x Ausdom 1080P AF640 Auto Focus Video Camera with Microphone
1 x User Manual
Design and features
Specifications
Video Capture Resolution: 1080p
Max Focal Length: 2 millimeters
Optical Sensor Technology: CMOS
Max Aperture: 1.7 f_stop
Features
Auto Focus HD 1080P Video Webcam: The camera operates in full high definition on Zoom, Skype, FaceTime, Youtube, Twitter, Google Hangouts, and more. Easy to start online meetings, video conferencing, and chat calling with your colleagues. Max resolution is up to 1920*1080 pixel
Integrated Omni-Directional Mic: Built-in stereo mic is coupled with noise reduction tech that reduces the circuit noise and the background noise to control the external noise. Capture your natural voice from every angle, make you heard very clearly
Wide 90 Degree Angle of View: AUSDOM AF640 is perfect for talking with company clients on a laptop in the office, and group video communicating on desktop computer when you're at home. Excellent for online consultation, video interviewing and video recording, etc
Default Auto Low-Light Correction: Equipped with automatic white balance and automatic low-light correction function. Even in dim environments, it can be fine-tuned to light conditions to produce bright and well-contrast images that make you more attractive in the videos
Plug and Play, Universal Compatibility: USB port and easy to use. Enjoy a seamless online video experience with Windows XP, Windows 7, Windows 8, Windows 10, Mac OS 10.6, Android V5.0, and Chrome OS.
From the front, this webcam looks just like most webcams and has Omni-directional microphones on each side of the lens.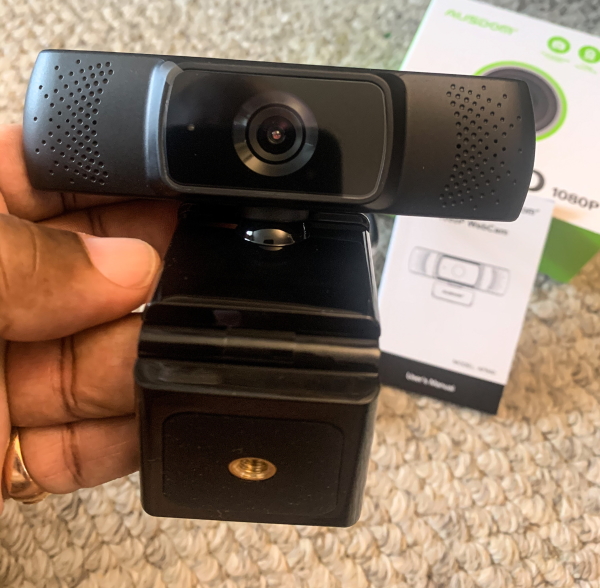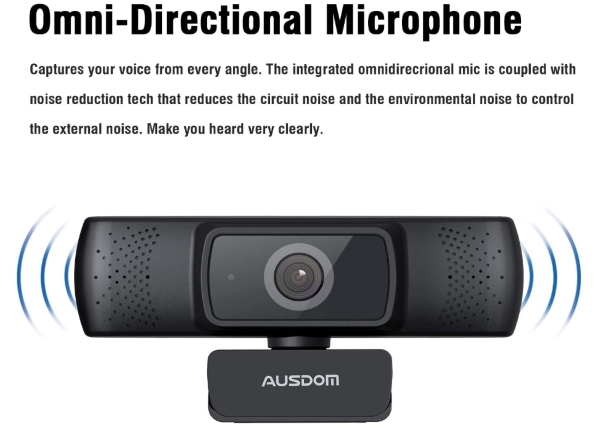 On the bottom of the webcam stand, there is a built-in 1/4″-20mm mount.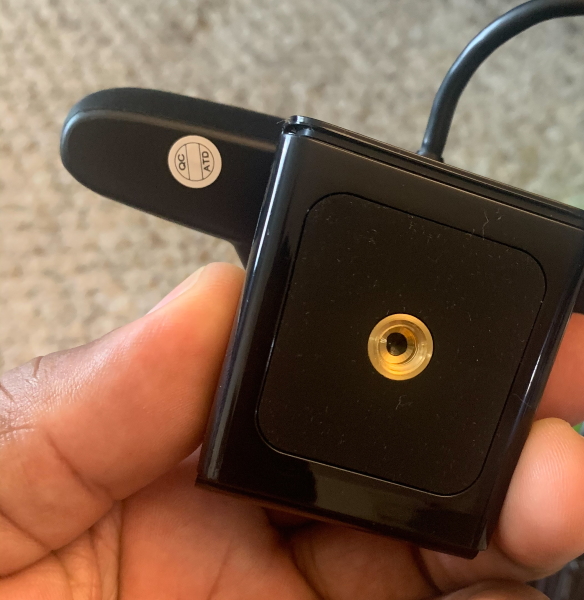 The base/stand is hinged and can be adjusted to fit properly on a laptop or monitor as well as a boom arm.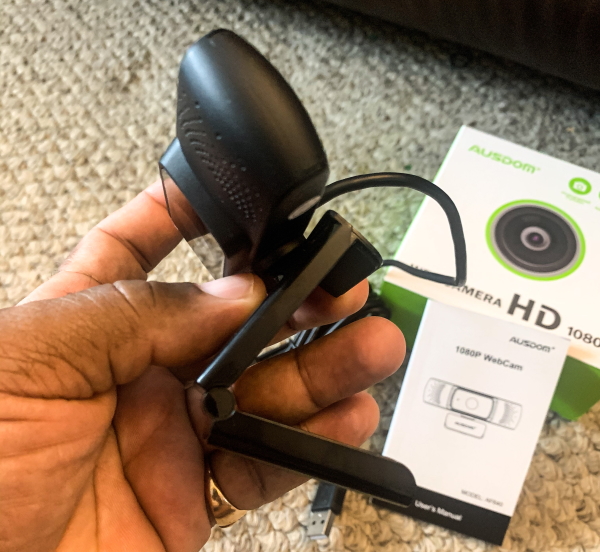 Performance
This webcam is plug and play, so you simply mount it on your laptop or monitor as you would any webcam and plug the attached cable into a USB-A port. There are no drivers to load. (I use Windows 10)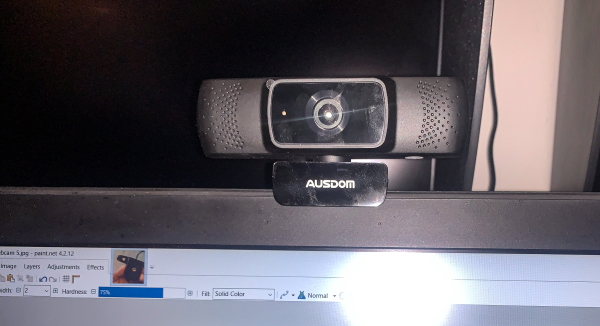 The following picture shows how I set up the webcam on a boom arm using the 1/4″-20 mm built-in mount. In this position, I use it for overhead video.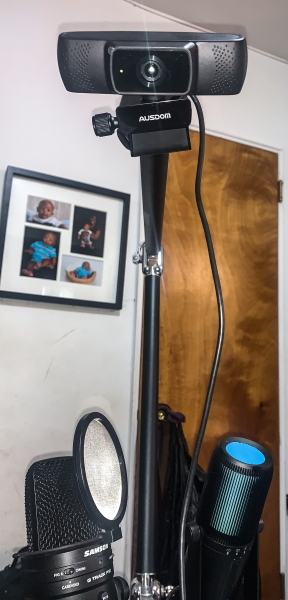 Here is the camera setup in OBS: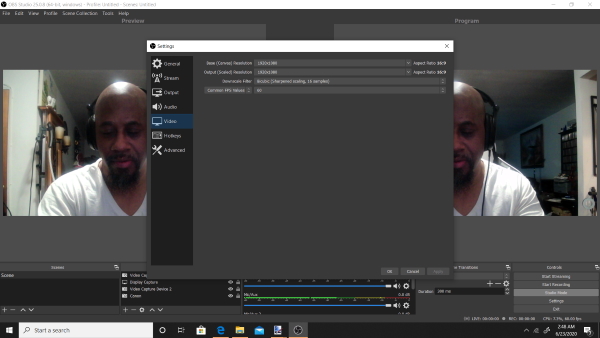 This video is a test of the webcam's audio and video. (The lighting is not ideal)
The following is a review video of a microphone, using this webcam for the video and using better lighting. It shows the video capabilities including the autofocus capabilities:
What I like
Good build quality
The 1/4′-20mm built-in mount
The long USB cable
The Plug-n-Play capability
What I'd change
Better low light performance
Final thoughts
This webcam has some nice features, and at least for the Windows OS, it is truly Plug-n-Play. It integrated easily and immediately with OBS, Zoom, and Skype, and produces decent video quality under the right lighting conditions. The audio is also clear and the built-in 1/4′-20mm mount makes its use very versatile.
Price: $99.99
Where to buy: Amazon
Source: The sample for this review was provided by Ausdom