We use affiliate links. If you buy something through the links on this page, we may earn a commission at no cost to you. Learn more.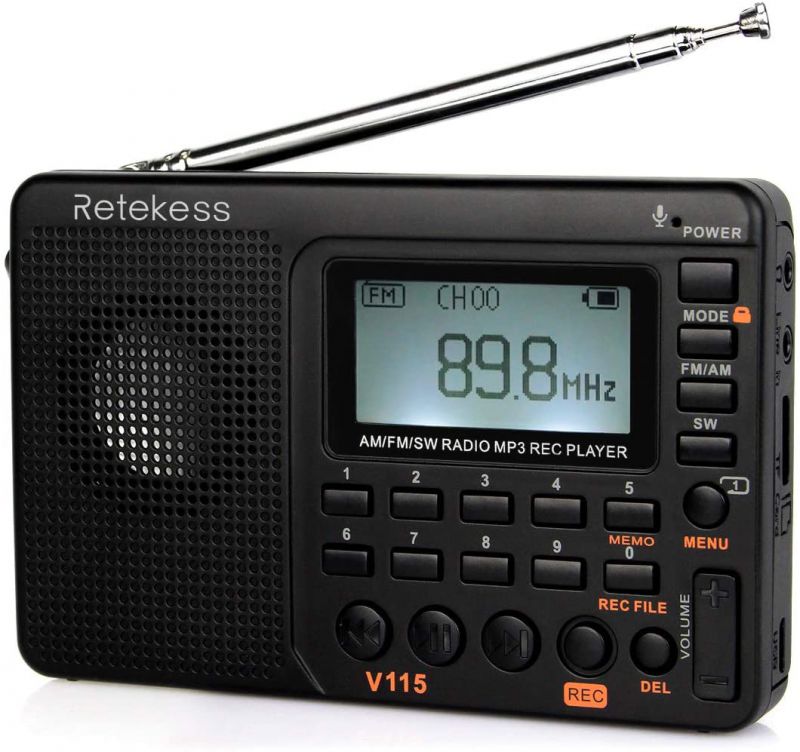 NEWS – I never thought my gadget-obsessed teen would get excited about an old-school portable radio. But here we are.
When my son first went to sleep-away camp in the hills of Brown County, Indiana, he asked for a battery-operated radio to listen to while fishing or just chilling in his hammock after a busy day of swimming and mountain-biking. Unfortunately, his clumsy mother broke the antenna off that radio at last year's fireworks.
In searching for an upgrade, he learned that for just a couple bucks more, he could buy this radio from Retekess that lets him play his own music from an SD card, a nice alternative when camping in a place that only gets a couple of radio stations. This model also has a sleep timer and a rechargeable battery.  
He says the radio's speaker quality is quite good, too, and the shape/size makes it easier to carry than the standard portable speakers we own.
It's small, just 4.7 x 3.1 x 0.9 inches. That's little enough to fit in your pocket. Wouldn't make a dent in your backpack. Or, as my kid likes to do, you can wrap your cable bike lock around it and have it sit on your handlebars while cruising the neighborhood. 
He hasn't tested it at camp yet. But for as much as he's used it on bike rides, skateboarding and fishing, it's already well worth the $25 he paid for it.
This radio has 4.2 out of 5 stars on Amazon with 1,872 ratings.