We use affiliate links. If you buy something through the links on this page, we may earn a commission at no cost to you. Learn more.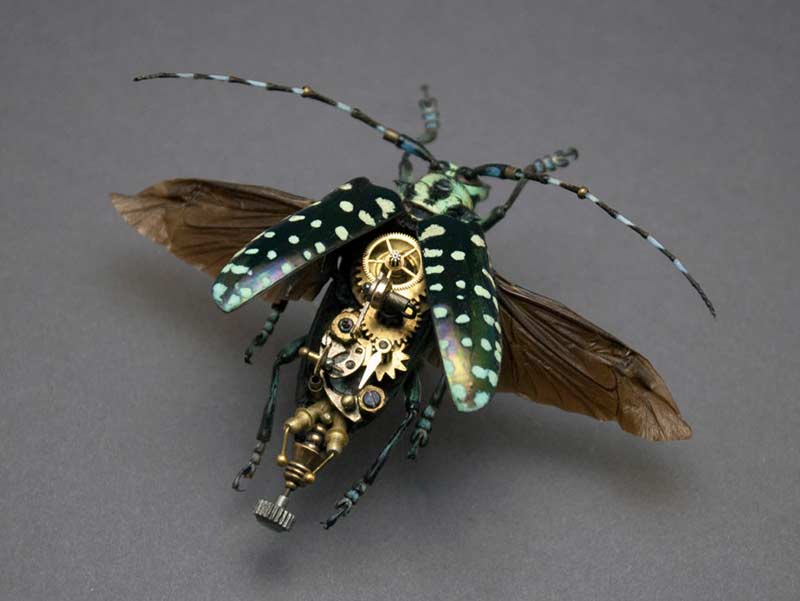 NEWS – I don't know if gears and springs make insects less scary, but they sure make them a heck of a lot more interesting. Check out these awesome sculptures from Insect Lab. Made from non-endangered, threatened, or black market insects, along with metal gears, springs, screws, etc retrieved from watches, sewing machines, and more.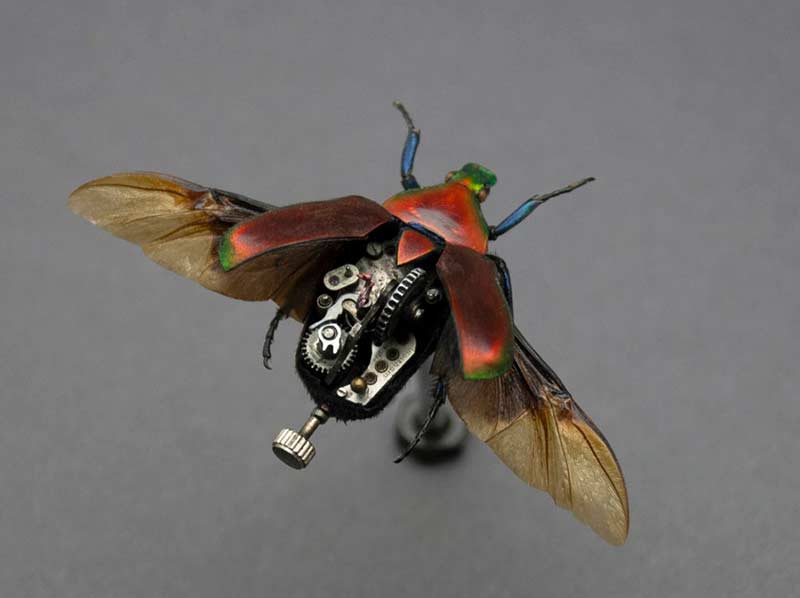 The art is displayed on a black base with a dome glass over it to protect it from dust, dirt, and curious fingers.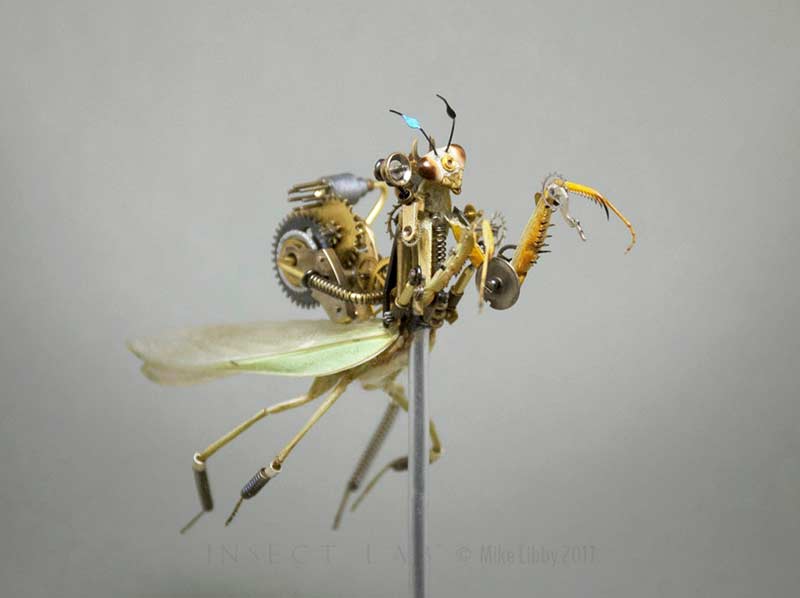 Each sculpture is made completely by hand and the prices definitely reflect that. Prices range from $400 up to $8500. Visit insectlabstudio.com and be amazed.