We use affiliate links. If you buy something through the links on this page, we may earn a commission at no cost to you. Learn more.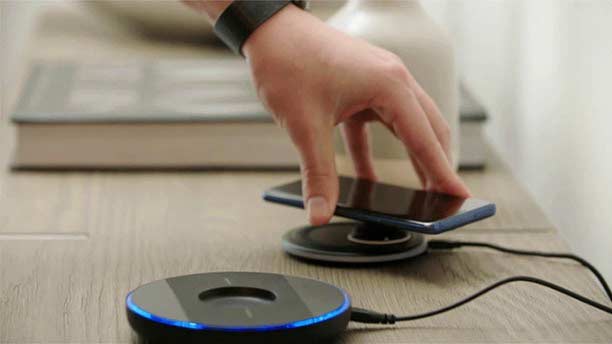 CROWDFUNDING NEWS – The GripDockIt is a wireless charger that has been specially designed for people who have the ever popular PopSocket on the back of their phones.
Why do I like it?
Although I don't use a PopSocket on the back of my phone, I see a lot of people who do and that's why I think this charger would be interesting/useful to many people. This wireless charger has a circular depression perfectly sized for the PopSocket so that the back of the phone will make contact with the charger.
Something to consider before pledging
Rewards aren't estimated to ship until December of this year. That's a crazy long time wait…
Where can I find more info?

The GripDockIt campaign ends on 3/15/20 and they are working towards their funding goal of $25,000. You can pre-order a GripDockIt starting at $26. After the GripDockIt campaign ends, rewards are estimated to start shipping in December 2020. Visit their Kickstarter page for all the details.