We use affiliate links. If you buy something through the links on this page, we may earn a commission at no cost to you. Learn more.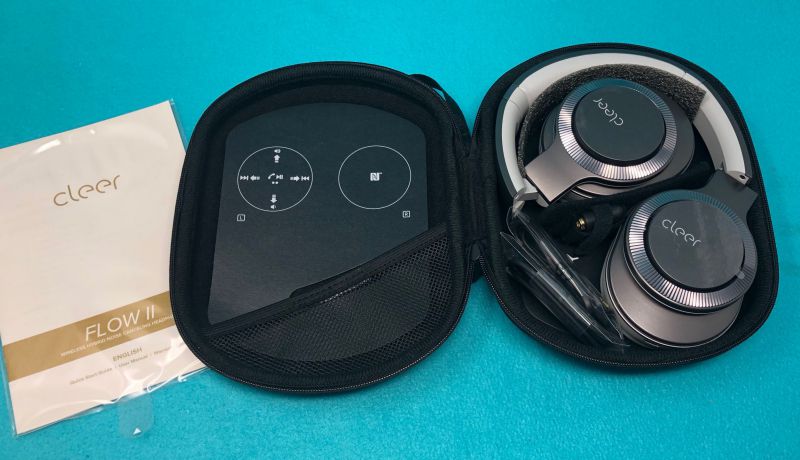 REVIEW – We live in a hyper-connected world. Almost everyone we see on the street, for better or worse, is wearing a listening device on their ears. If you need to filter out background noise, having noise-cancellation in your listening devices greatly aids audio performance, and can allow you to listen at a much lower volume. Cleer Audio has many products that address this need. The newest, their FLOW II headphones, combine over-ear passive sound isolation with active noise cancelation to reduce ambient noise by as much as 30 dB. That's the difference between a crowded mall store and your front porch on a quiet morning. I was sent a set of these headphones to test.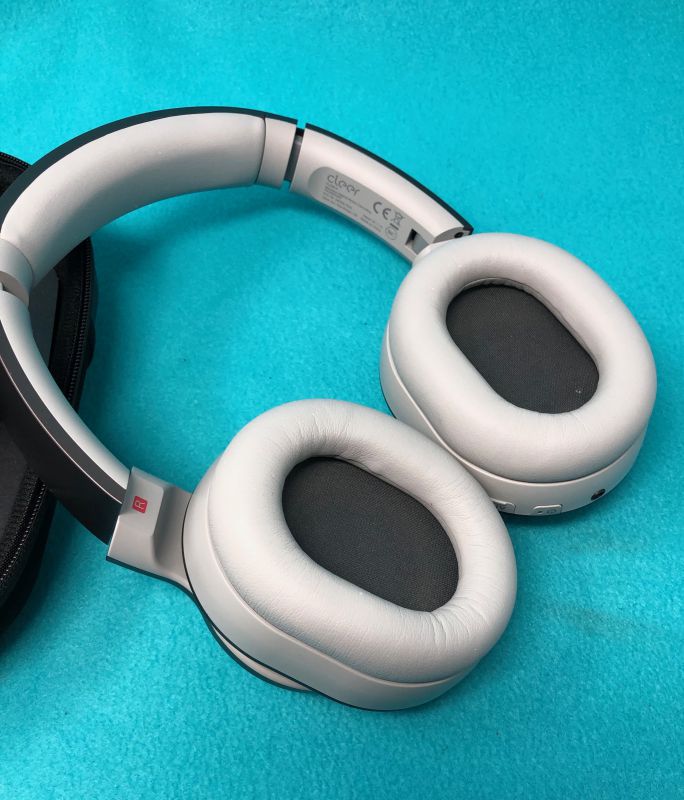 What is it?
Full over-ear headphones with Bluetooth or cable inputs and noise-canceling technology in a hard-shell carrying case.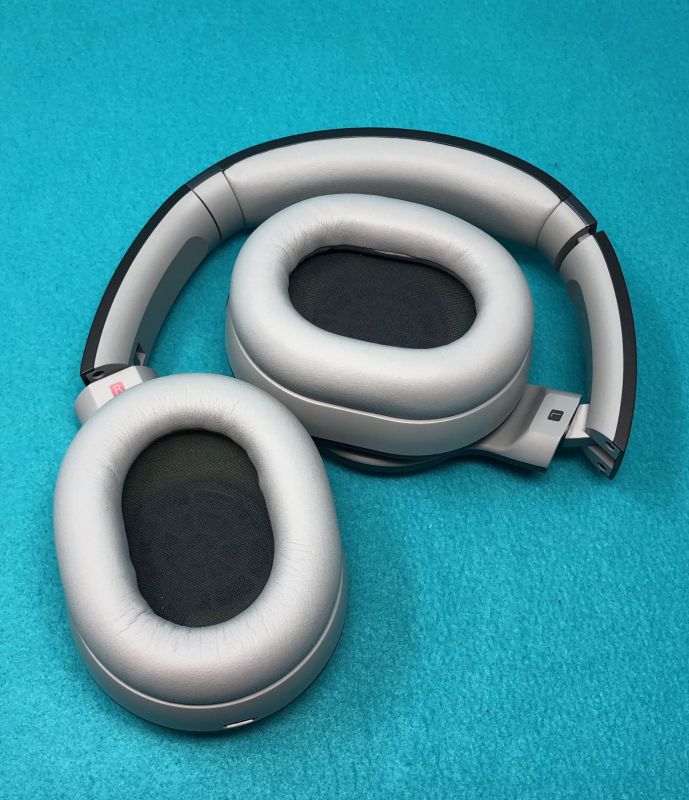 What's in the box?
FLOW II headphones
Audio Cable
MicroUSB cable
Carry Pouch
Extra rings
In-flight adapter
Quickstart guide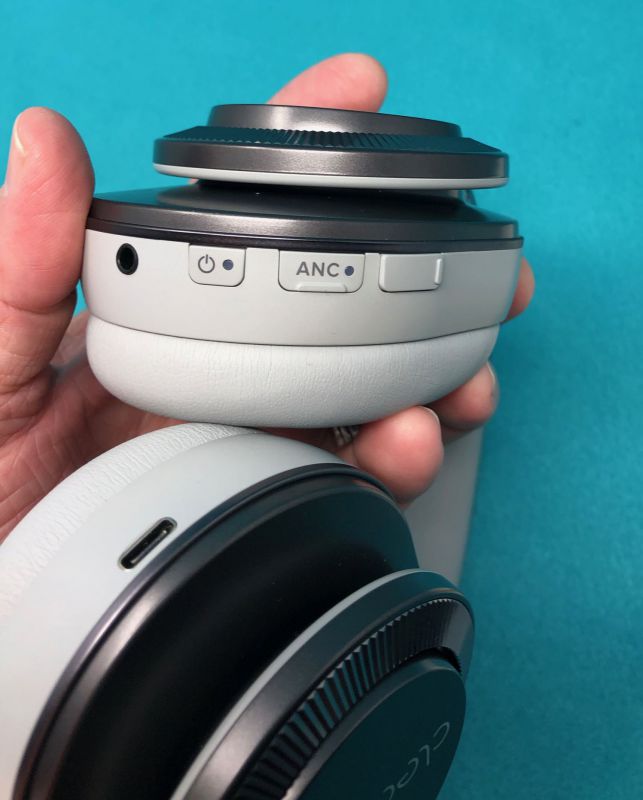 Hardware specs
Hybrid noise-canceling technology
Bluetooth® 4.2 with NFC for powerful wireless performance
Up to 20-hours playback for all-day audio
40mm ironless drivers for bold Hi-Res sound quality
Swivel, folding design for comfort and storage
Built-in microphone for flexible functionality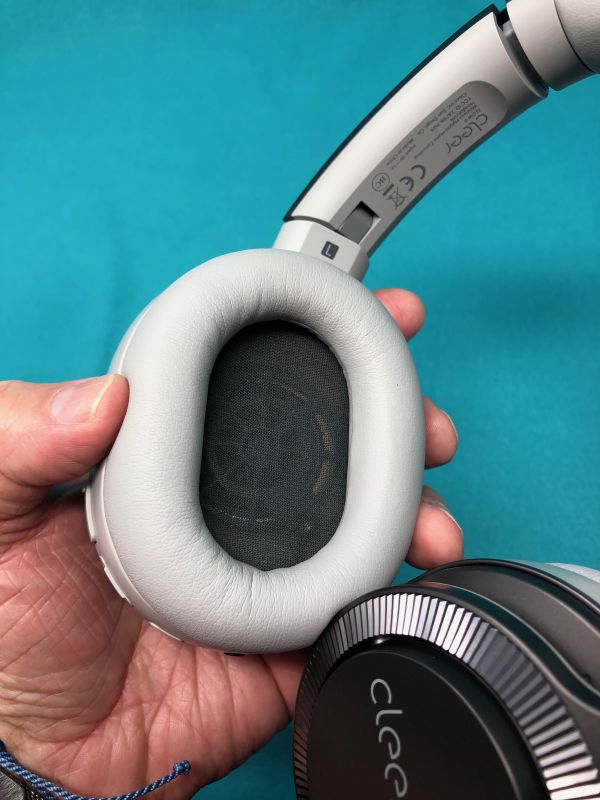 Design and features
The FLOW II headphones are in many ways typical of the over-the-ear units available these days. The overhead band is nicely padded and adjusts easily. There are clear (no pun intended) letters (color-coded, even) to indicate the left and right channels. The ear cups twist flat for packing, and the band is hinged to allow them to nestle together. The spring steel that slides into the padded area of the headband is thick and strong – it's not going to break easily. The padded ear cups are filled with a medium-density foam that seals out a good bit of ambient noise.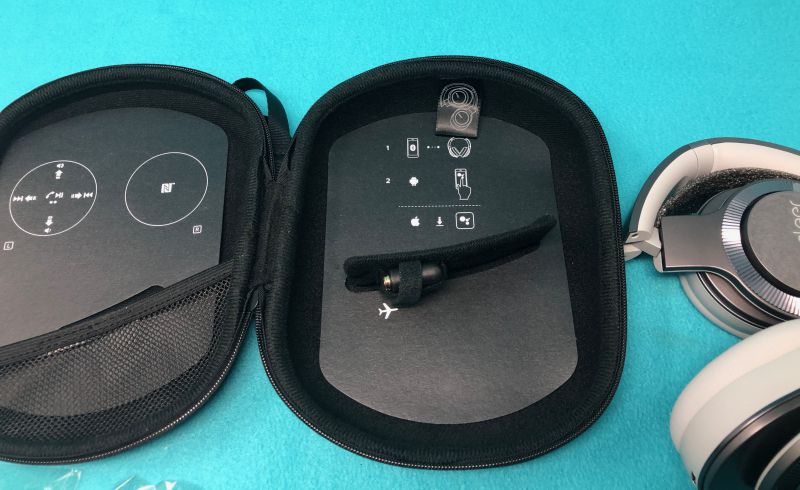 The controls for everything are on the left unit. There's a card in the carrying case that shows all the different controls and where they are located. Along the edge of the left ear are buttons for power and to toggle Active Noise Canceling (ANC). Just beyond that is a button to summon your digital assistant, should it be one of the ones that I don't use (Siri is not supported, but Alexa and Google are.) At the very bottom of the left side ear cup is an AUX input for a cable, should you not want to use BlueTooth. On the opposite ear cup, there is a USB-C port for charging.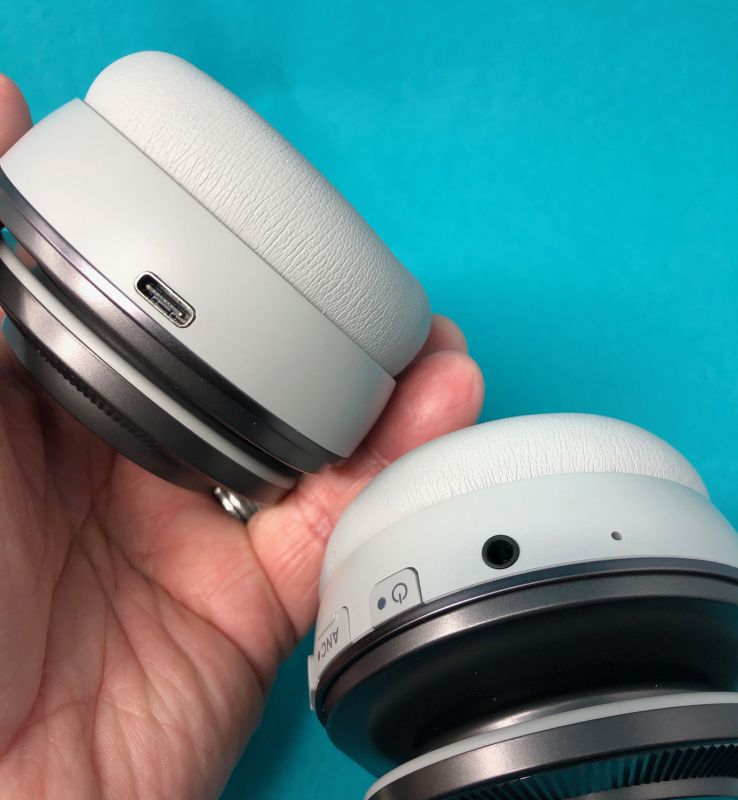 I've used noise-canceling headphones off and on for traveling and just for use when others were making noise around me, but haven't really spent much time using them lately. I was getting ready to fire up the Shark vacuum I recently reviewed and digging out the foam earplugs I usually use while doing this when the thought struck me that this might be a good real-world test. I put on a podcast and flipped on ANC, and turned on the Shark. (Remember, this thing runs at about 90 dB!) I could barely hear it! It was surprising how well the anti-noise canceled out the whine of the motor.
Later, when my wife got home, I wanted to let her experience them. I didn't have anything playing, just had them powered up and ANC off. She put them on her head, and I reached over and clicked on ANC. Her eyes lit up and she looked at me with a huge grin that said: "Where have these things been all my life!" I'll take that as a thumbs-up!
Beyond the noise canceling, the sound reproduction is great. The speakers are large enough that the bass, while not body-thumping, is about as good as over-ear 'phones can provide. The treble sounds are crisp and talking on podcasts is easy to understand. The USB-C charging is very welcomed. Phone calls were very nice since no outside noise interrupted either my words or the ones of my callers.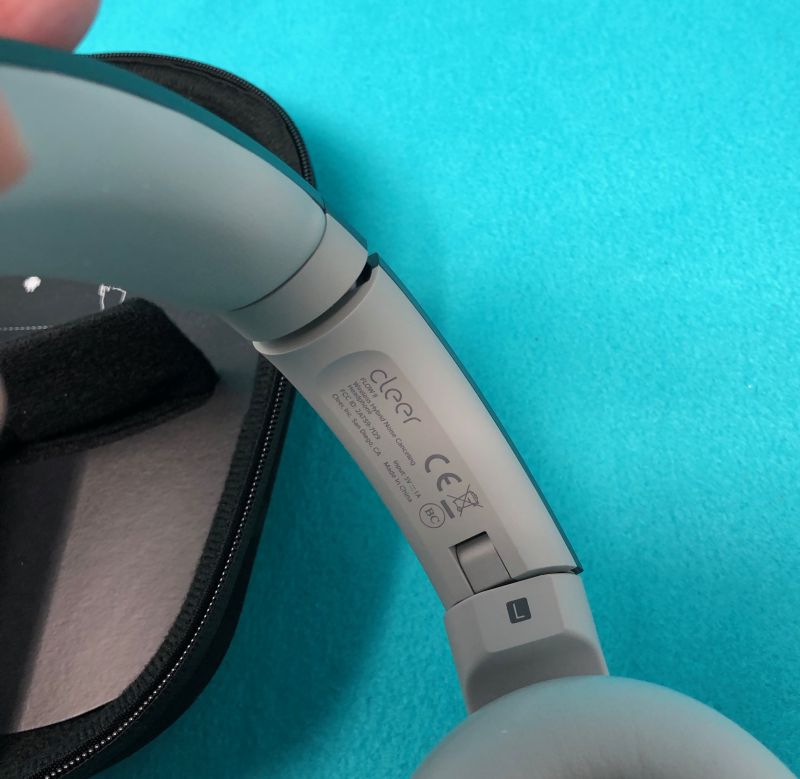 What I like
Over-ear cans provide passive noise reduction
Wired or wireless operation for sound
Noise Reduction provides sound at a lower actual volume to protect hearing
USB-C charging (finally!)
What I'd change
Needs to add Siri support
Final thoughts
The svelte black box you encounter when first opening the package sets up your expectations for what you encounter inside: neatly designed, easily accessible pockets and labels for everything right where you need it to be. The noise-canceling works very well, and the sound reproduction is great. They will definitely be in my carry-on next time I have to fly anywhere!
Price: $249.99 (on sale from $279.99)
Where to buy: Amazon and various retail stores
Source: The sample of this product was provided by Cleer Audio.